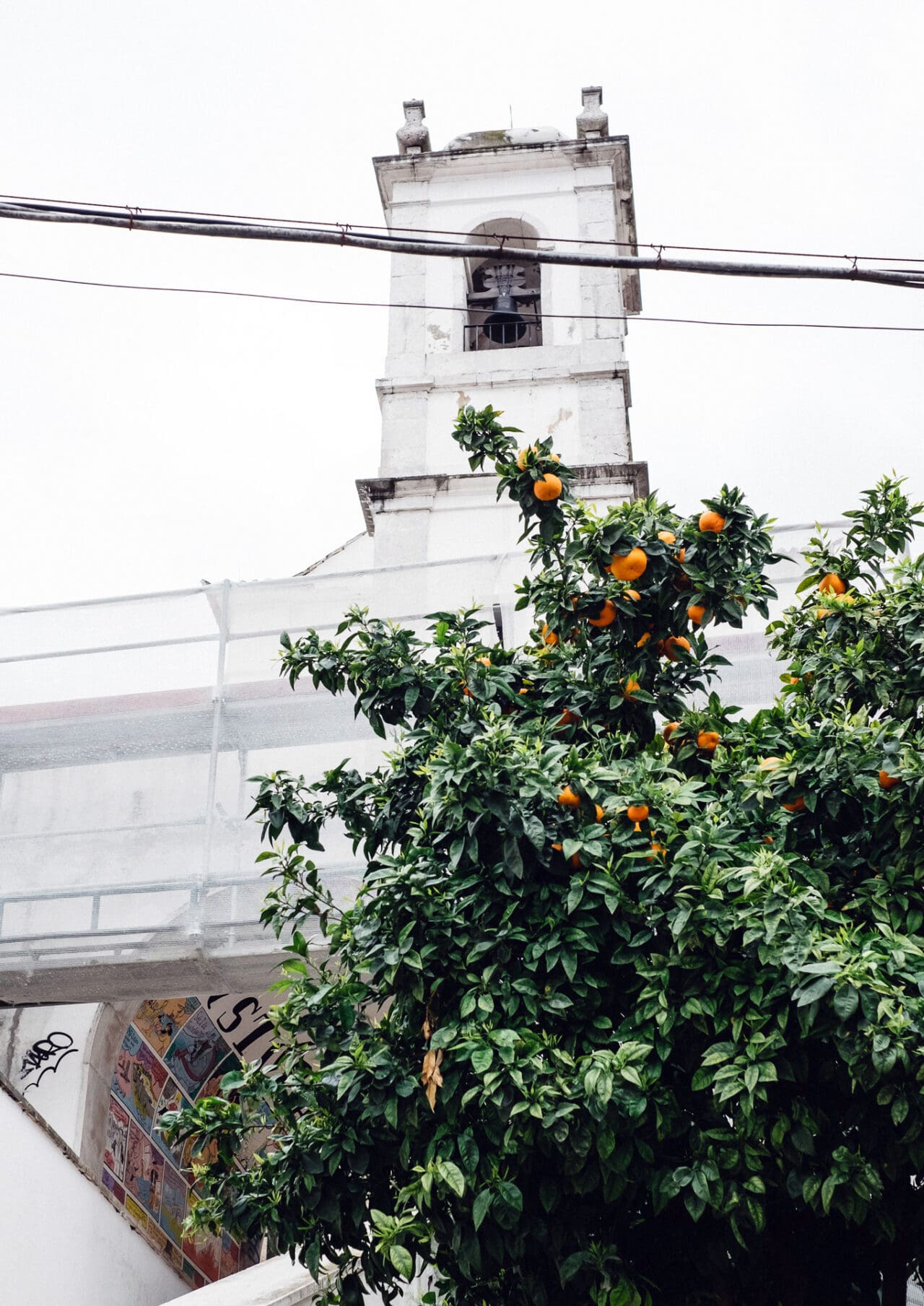 Focal Point: Emma Croman on Lisbon
Last updated: July 29, 2022
Using photography to cut through life's chaos, Emma Croman focuses on real, perfectly imperfect moments to paint a dreamy picture of the Portuguese capital
Emma Croman first discovered photography when she was eight years old and her aunt gifted her a film camera. It would be decades before she pursued it herself, however: Croman first worked as a picture editor in editorial magazines and stock photography before getting behind a camera herself. Since then, the Brighton-based photographer's travels have taken her across the UK, from Dartmoor to the Jurassic Coast, and further afield to Skiathos and Lisbon.
An ADHD diagnosis in adulthood helped bring her creative practice into focus. "It suddenly made sense that I would seek out quiet, calm moments among more chaotic ones," says Croman. "Sometimes I just want the world to stop, and photography helps me achieve that – to zone out of everything else around and just focus on one moment. My work tends to be observational, real and – I'm often told – with a sense of peace."
Croman often packs in whistle-stop tours of the places she visits for commissions: she had only 24 hours to explore Lisbon on her own outside of call times on her first trip. Once back in England, she couldn't shake the memory of the city's streets and returned a few years later to capture its crumbling sorbet-hued façades, colourful murals, cobbled streets, and red-tiled rooftops.
"I never really plan a shoot: often when I'm travelling I'll have days where I take two photos and other days where I'm just really into it," she says . "I often travel alone for this reason. It allows me to be able to just shoot without having to abstain out of politeness."
Today, Croman reflects, photography is more accessible than ever and heading towards realness rather than, "what could be deemed as perfect worlds we are all meant to aspire to, but will forever be out of our reach," she says. It's these perfectly imperfect moments that she seeks out on her travels, an approach that compliments ROADBOOK's Focal Point photo series celebrating a move towards narrative imagery, and away from the social media-driven grid.