William Li pays tribute to his hometown, in all its hustle and grit, history and glamour, alongside the diasporic communities that help define New York's epic culinary scene
When people ask me what the best way to understand the essence of New York is, I tell them these two simple things: eat your way through its diverse immigrant communities, and put on your most comfortable walking shoes to explore the city by foot. You will see and feel a city that is a living, breathing paradox: a rich tapestry of cultures, attractions, and iconic landmarks that possess both the pulse of a global destination and the warmth of a close-knit community.
Let's start with Chinatown, where I was born and raised. With its neon signs, open air markets, and aromatic scents wafting from the countless restaurants and cafes, it sometimes feels more like Hong Kong than Manhattan. This is the neighbourhood where I still spend most of my time, and the one that I think most embodies the energy of the city. Whether it's having dim sum at Ping's on Mott Street, slurping a bowl of roast duck noodle soup at Great NY Noodletown, or stocking the pantry at Hong Kong Supermarket, an afternoon in Chinatown has the grounding effect of a visit home.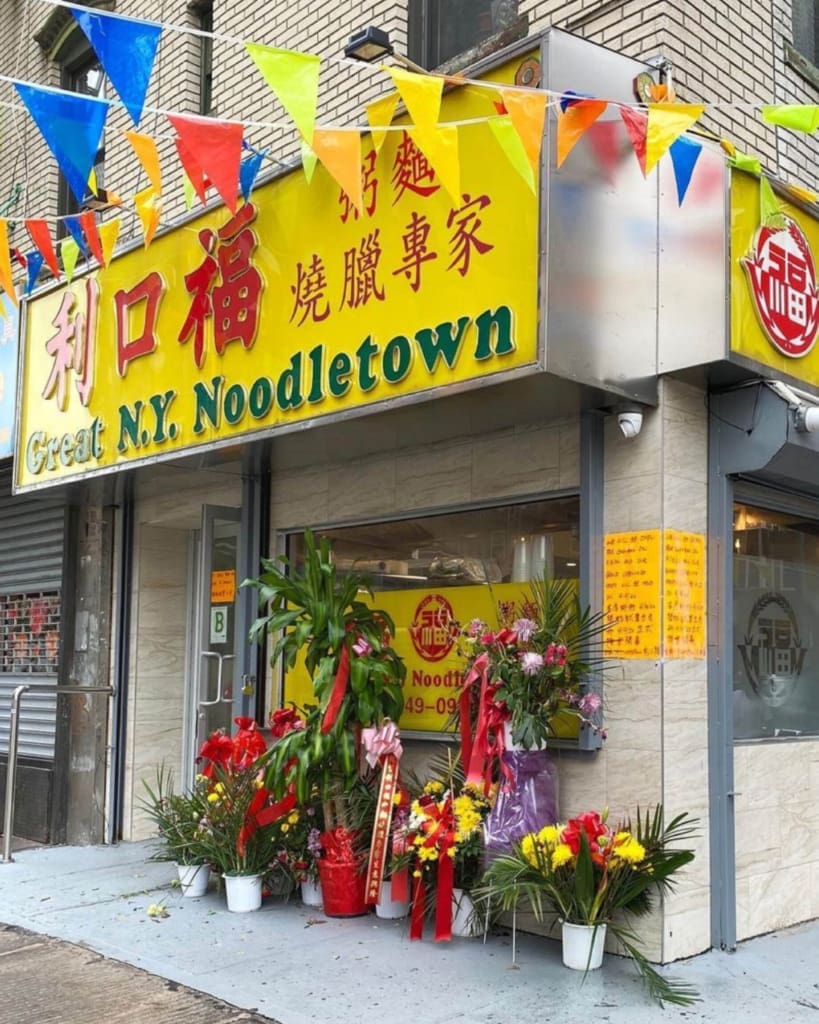 In the Bronx, Arthur Avenue is what many New Yorkers consider the 'real Little Italy'. Here you will find some of the city's most charming cafes, delis, markets, and restaurants. For lunch, I always grab one of the city's best sandwiches at Joe's Italian Deli or hunker down at one of the communal tables at Dominick's for a feast of baked clams, lasagna, and eggplant parmigiana. Afterwards, I make a mandatory stop at century-old Madonia's Bakery for its renowned ricotta cream-filled cannolis before visiting the nearby Bronx Zoo and New York Botanical Garden.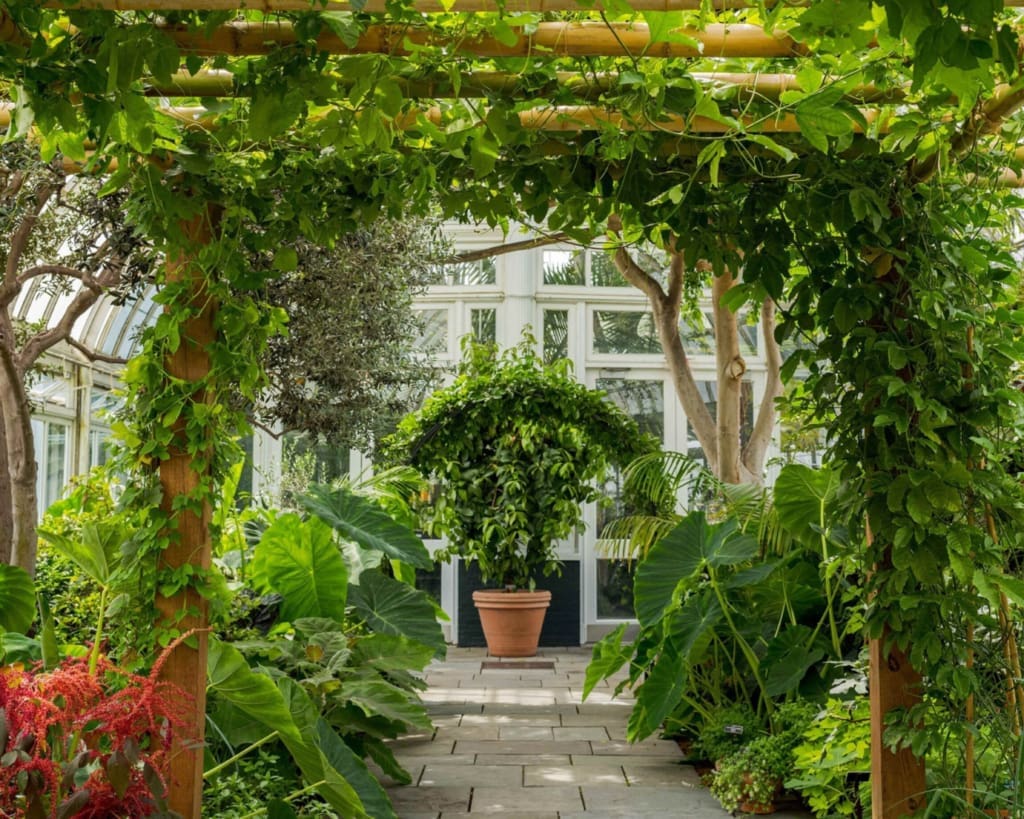 Complete your culinary exploration by visiting Jackson Heights in Queens. With more than 160 languages spoken, it is one of the most diverse neighbourhoods in the city, and boasts an incredible array of international cuisine. Some of my favourite dishes include the Colombian arepas at Arepa Lady, Indian chaat at Raja Sweets, and the Tibetan momos at Llasa Tibetan Restaurant, all found within a few blocks of each other. Walk through the area's historic district to find some particularly fine Tudor, Italianate, Mediterranean, and Georgian Revival buildings too.
On the topic of architecture, the second way to truly experience New York is by taking long walks through the city's oldest neighbourhoods, to discover the architectural gems that reflect its true character. If Los Angeles is known for its car-centric lifestyle, then New York City – and true New Yorkers – thrive on the city's pedestrian-driven rhythm. Begin with the cinematic Brooklyn Heights, all tree-lined brownstones and waterfront views. 'The Heights' is a quiet neighbourhood embedded in the bustling Brooklyn borough, with a wealth of architectural styles that transport you to the 19th century.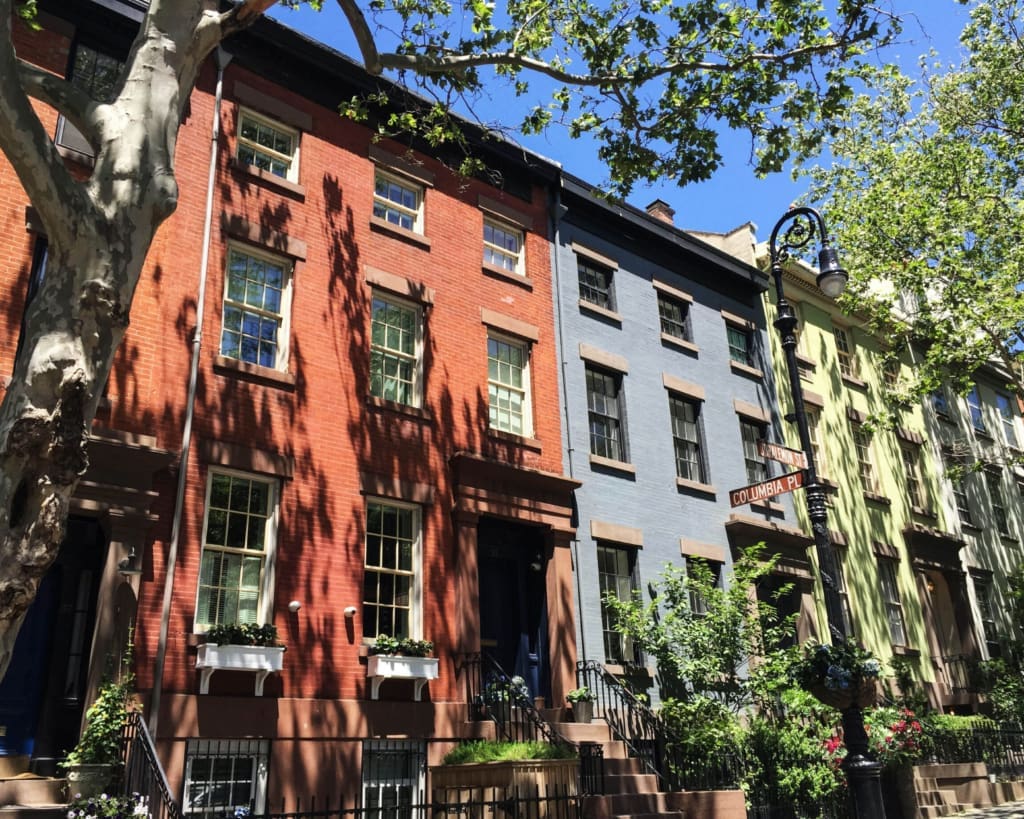 From here, walk over Brooklyn Bridge and head to the Financial District and Wall Street. With its intricate maze of narrow streets and alleys, it is unlike the rest of Manhattan, and predates the organised grid plan for which the city is now so well known. Marvel at the towering grandeur of the New York Stock Exchange and the buildings that surround it, like the 19th century Trinity Church, the final resting place of Alexander Hamilton (yes, that Hamilton), and the neo-gothic Woolworth Building, one of the world's first skyscrapers. This is old New York – Fraunces Tavern, one of the oldest restaurants in NYC, dates back to George Washington.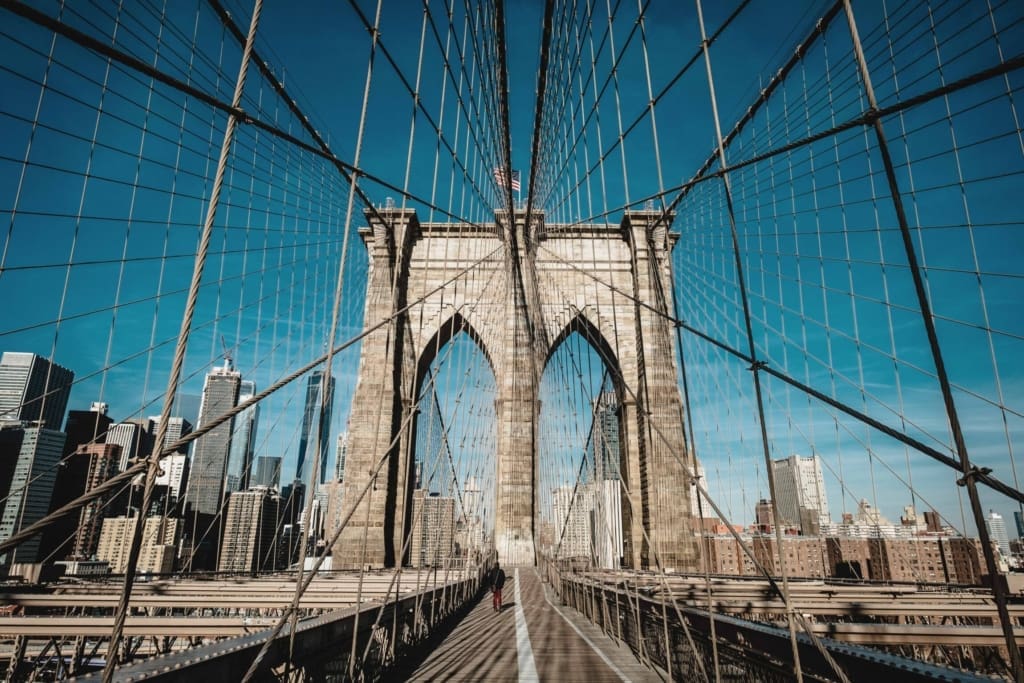 Next, make your way through the cast iron buildings and cobblestone streets of nearby Tribeca and SoHo, with some of the city's best shopping, bars and restaurants. While artists like Donald Judd and Basquiat who made these neighbourhoods famous in the 1980s are long gone, a palpable creative energy remains. Stop in at the legendary, centuries-old Fanelli's cafe for a burger and a beer, or visit The Broken Kilometer by Walter de Maria, a site-specific work of 500 metal rods arranged in a SoHo gallery space. Then onwards to the West Village, where the winding, conifer-lined streets and pristine townhouses seem to have been frozen in time.
Finally, venture uptown to the Upper East Side – specifically Fifth Avenue – where you will be instantly transported to the Gilded Age, when opulence and grandeur defined the era, epitomised by artists and writers such as Edith Wharton and John Singer Sargent. The area's Beaux-Arts buildings, with their intricate stonework, graceful facades, and ornate wrought-iron balconies, offer a rare glimpse into the past and are the perfect counterbalance to the modern towers that define the city's soaring skyline. This is New York at its most elegant, refined, and European.
Fifth Avenue's 'Museum Mile' boasts the Metropolitan Museum of Art, which anchors the area; the Cooper Hewitt Smithsonian Design Museum, housed in the former mansion of 19th century industrialist Andrew Carnegie; the Jewish Museum in a Gothic Châteauesque mansion that once belonged to the Warburg family, and the Renaissance Revival Neue Galerie, which presents one of the world's top collections of German and Austrian Art.
New York is a celebration of hustle and grit but also history, culture, and glamour. And while the city offers infinite opportunities to eat and walk your way through all of that, this itinerary of my personal favourites is a good way to begin feeling like a native New Yorker.


JOIN US FOR THE JOURNEY
Subscribe to the newsletter
City guides, culture, photography and ideas, with expert analysis on the biggest stories in travel