The best cocktail bars in New York City
From rooftop martinis with skyline views to dive bars serving top-tier concoctions, these are the best cocktail dens in New York for every occasion
Last updated: July 18, 2023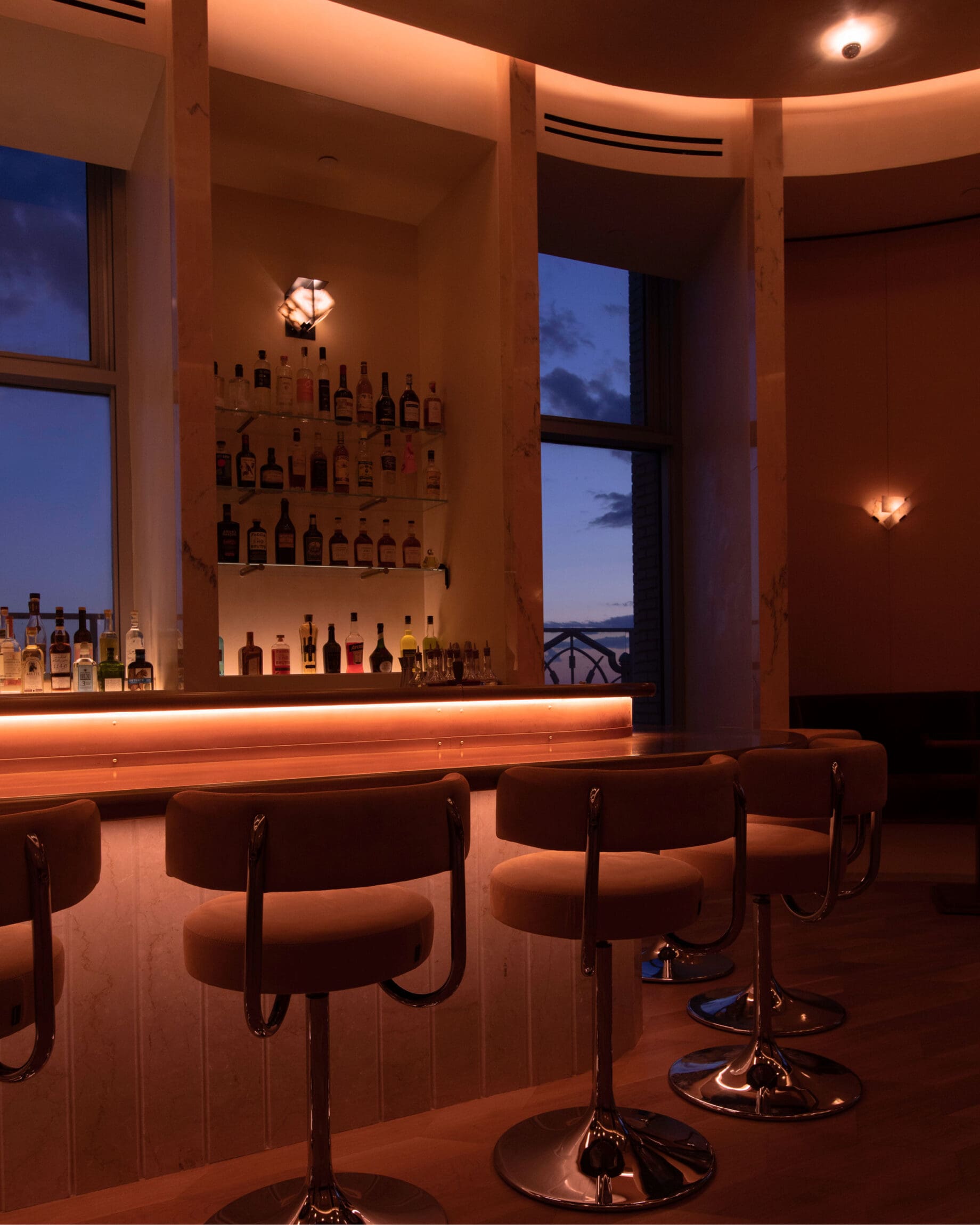 As one of the world's most culturally diverse cities with a penchant for late night revelry, New York's bar scene is as buzzy as ever. The city has something for everyone, from Manhattan martinis paired with jazz, to retro dive bars pouring top shelf liquor in Brooklyn. Looking for an Italian aperitivo cocktail? Or perhaps a Japanese bar experience reminiscent of those in Tokyo? Check and check. Many of New York's best bars are also within walking distance of excellent restaurants, or set in some of the city's best boutique hotels.
Discover the best bars in New York, ordered by neighbourhood, for the most delicious drinking experiences in the city right now.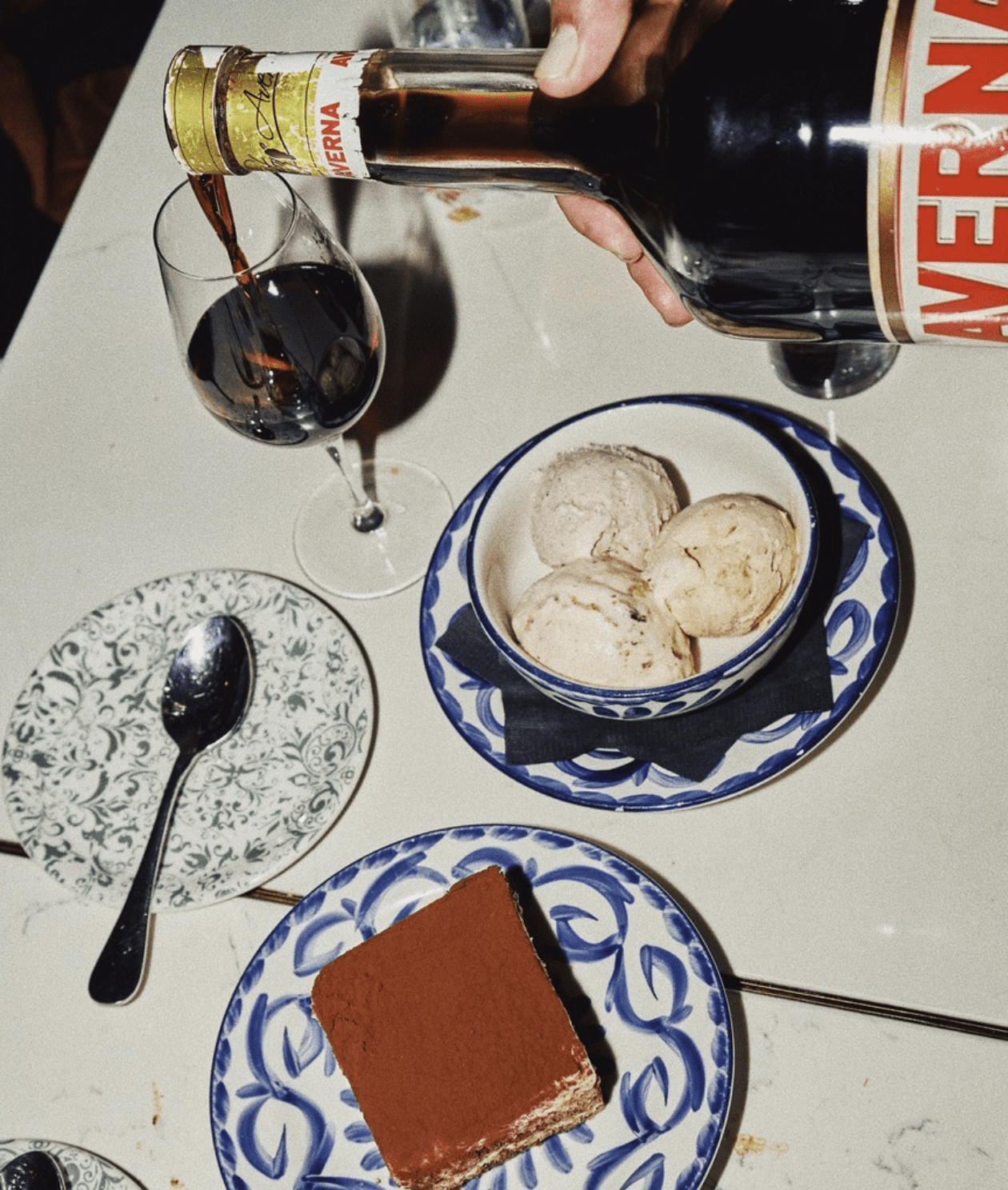 Lower Manhattan
Dante
West Village
Best for: Sunny outdoor imbibing; cocktail aficionados
Address: 551 Hudson Street, New York, NY 10014
Price: Cocktails from 17 USD
The original Dante's location on MacDougal Street was crowned the World's Best Bar in 2019, and the bitters-based bar has since expanded with a second location in the West Village, which offers some of the city's best outdoor seating. Inspired by Italian cafe culture, thirsty imbibers pack both outlets, sipping on drinks that range from reimaginations of the classics to light and fresh tipples with a creative edge. There's no wrong order here, be it the tequila-based fluffy Margherita Royale made with freshly blended clementine juice, or the vintage negroni stirred with 1970s spirits (one of six varieties available here), for which the bar is especially known.
dante-nyc.com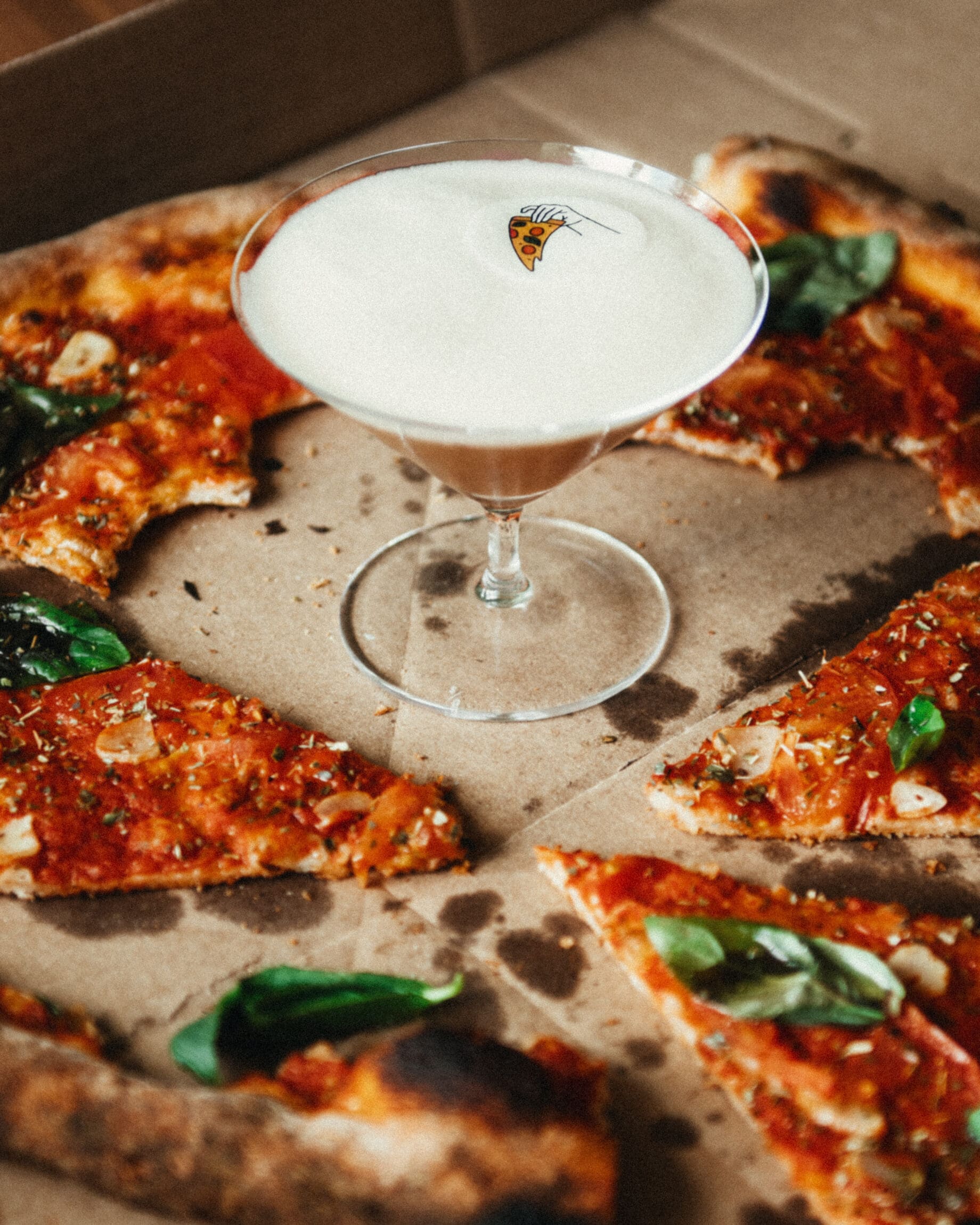 Double Chicken Please
Lower East Side
Best for: Inventive libations; drinking with friends
Address: 115 Allen Street, New York, NY 10002
Price: Cocktails from 17 USD
Double Chicken Please has quickly become one of New York's best bars. This sleek Taiwanese-American drinking den on the Lower East Side requires a wait, or you can reserve seats in the bar's mid century-styled Back Room to sample liquid takes on iconic dishes, from Cold Pizza to Mango Sticky Rice to French Toast. The Front Room operates a first come first served model, so arrive promptly when the place opens at 5pm.
doublechickenplease.com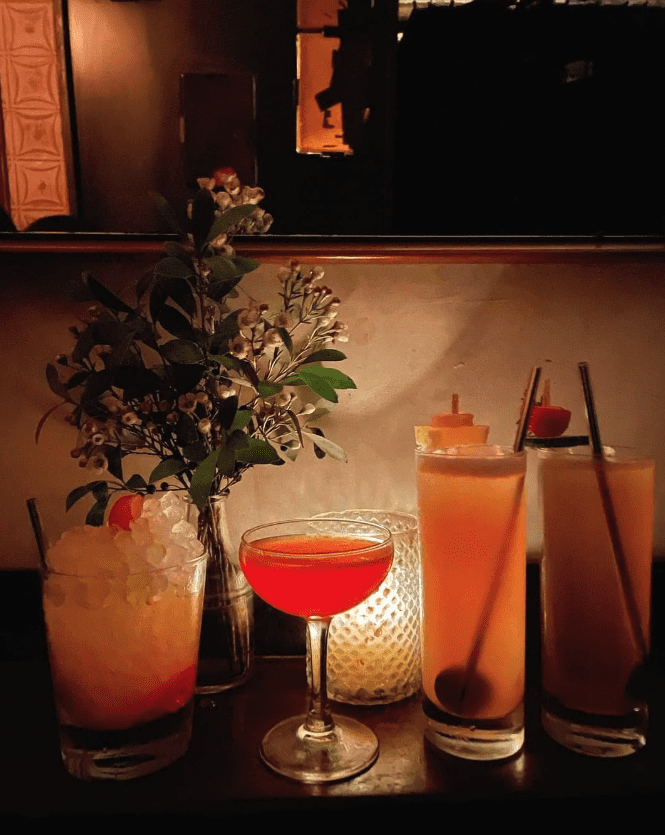 Attaboy
Lower East Side
Best for: the best bar in the United States (officially); speakeasy sips
Address: 134 Eldridge Street, New York, NY 10002
Price: N/A
The late Sasha Petraske – a pioneering barman that some might call the Godfather of New York's cocktail scene – opened Milk and Honey in this Eldridge Space in 1999 as a splinter of an unnamed speakeasy, which required a secret phone number to get in. When Petraske passed away in 2015, his disciple Sam Ross took over with partner Michael McIlroy, renaming the bar to the moniker it bears today. Lauded for bespoke (there's no menu here) new takes on Prohibition-era classics, drinks like the Penicillin (scotch, lemon juice, ginger honey syrup) have gone on to global acclaim; after all, Attaboy currently holds the title of best bar in the United States.
attaboy.us/nyc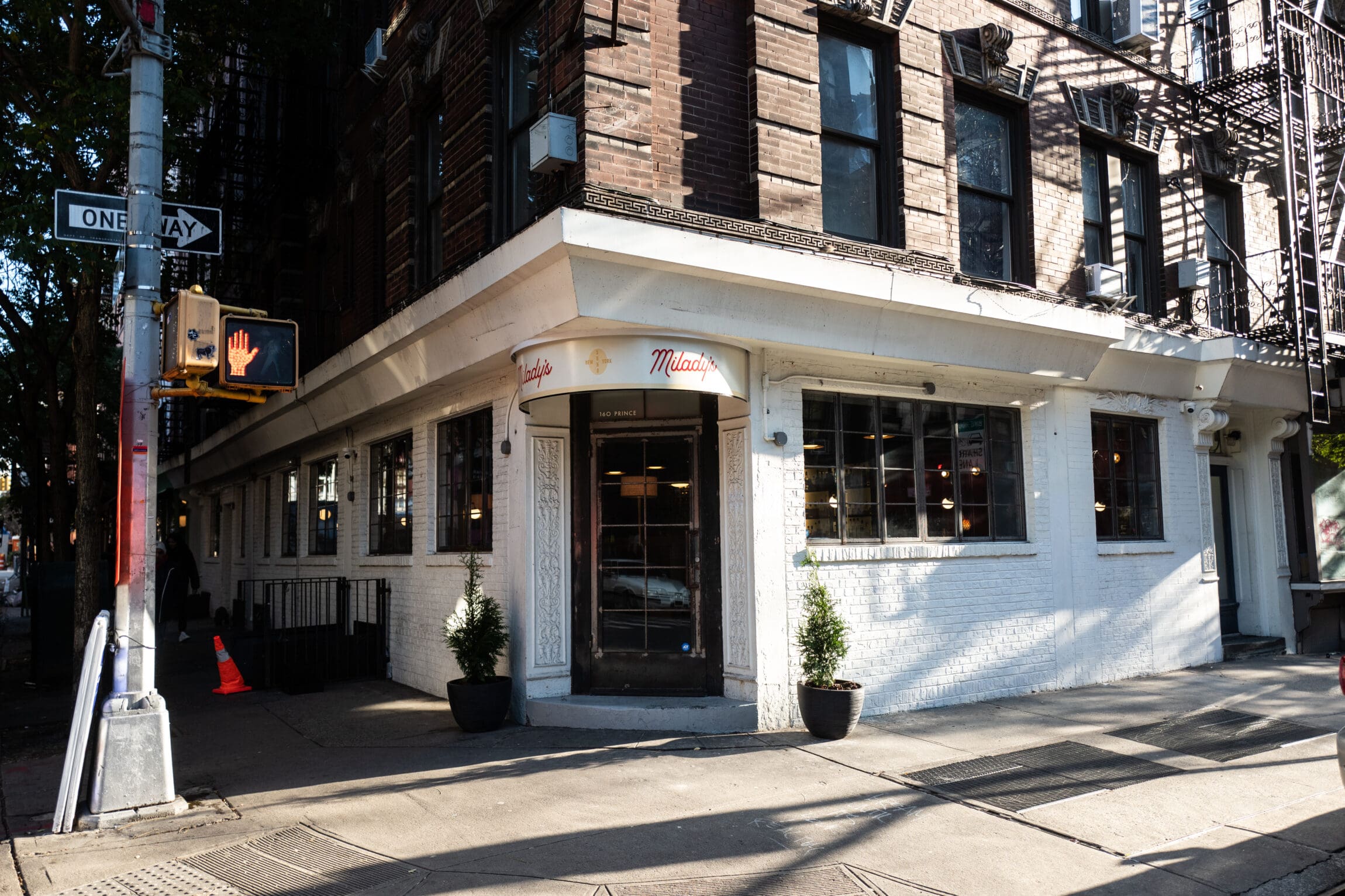 Milady's
SoHo
Best for: No frills party night
Address: 160 Prince Street, New York, NY 10012
Price: Cocktails from 17 USD
Lauded cocktail champ Julie Reiner, plus partners Christine Williams and Susan Fedroff, are the force behind Clover Club and Leyenda, considered two of the best bars in Brooklyn. The trio also runs Soho's 80-year-old neighbourhood dive Milady's. Don't let the pool bar's distinctly unglamorous, retro bare bones look fool you – it conceals an arsenal of top-tier tipples. Expect a high-meets-low menu of elevated Jell-O shots, a riff on the appletini, and a classic dirty martini.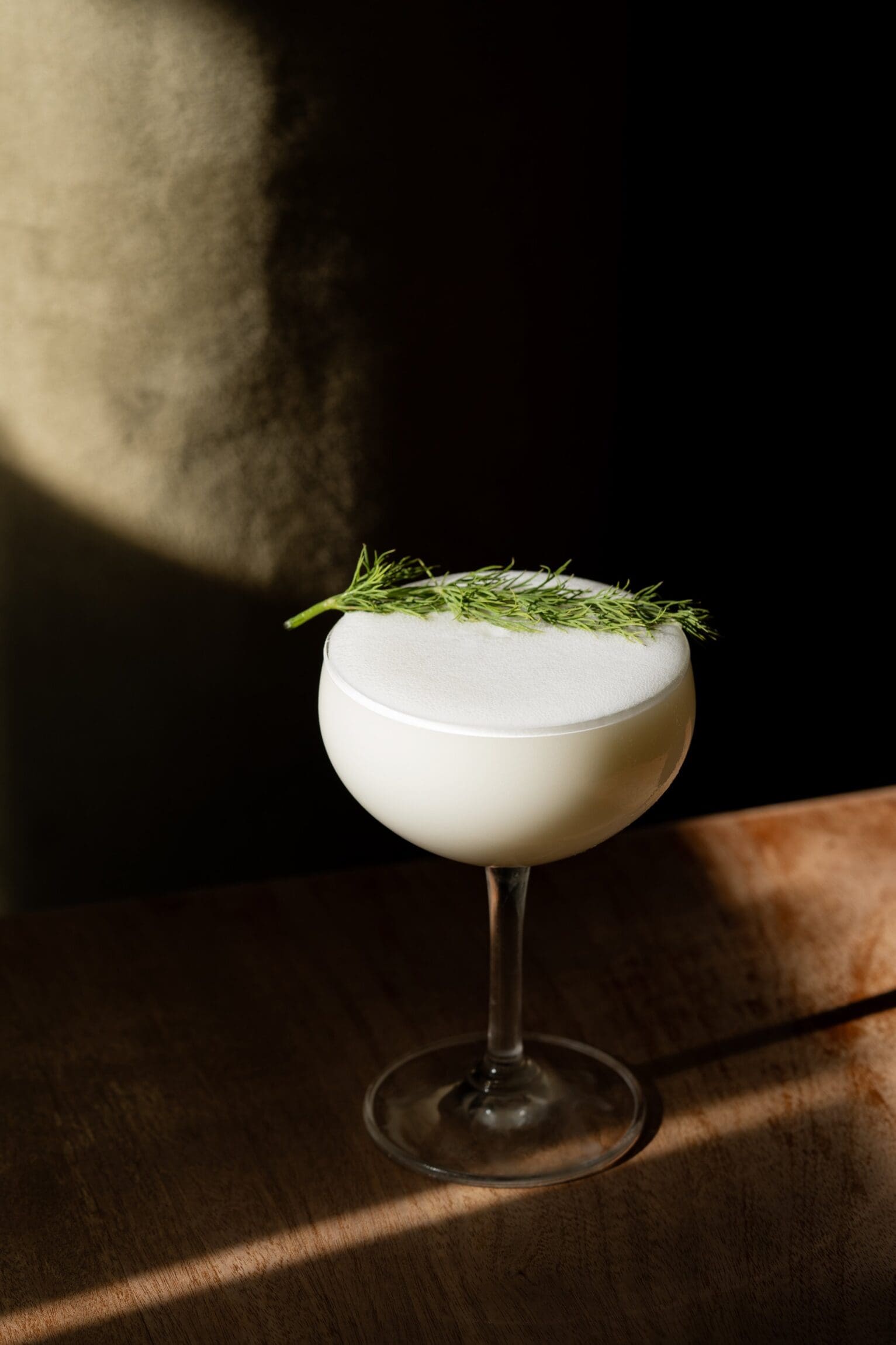 Mace
Greenwich Village
Best for: Expertly shaken cocktails in downtown NYC
Address: 35 W 8th Street, New York, NY 10011
Price: Cocktails from 17.50 USD
Mace is considered one of the best bars in New York for its botanical cocktails, named after singular ingredients such as mace or makrut lime leaves. The bar is the brainchild of drinks maestros Greg Boehm and his partner Nico de Soto, and is now based in picturesque Greenwich Village. Nab one of the 14 seats along the 27-foot zinc-topped bar up front for a front-row view of the cocktail-shaking action. Don't miss tipples like Pandan, made with pandan leaf and coconut oil-washed vodka with jasmine-infused dry vermouth.
macenewyork.com
Jac's on Bond
NoHo
Best for: laidback drinks and a game of pool with friends
Address: 26 Bond Street, New York, NY 10012
Price: Cocktails from 20 USD
Jac's on Bond is billed as 'a relaxed conversation house,' which certainly fits its loungy vibe, with a bar and pool table. Set in a renovated 1830s NoHo townhouse, the bar retains old school details like original stone walls spliced with brass details and an earthy palette. Drop in for a game of pool (bookable for 90-minute slots) and try the sesame-infused Japanese whisky-based Eastern Medicine with ginger, yuzu and poppyseed honey; or opt for Killin' Em Softly, a blend of amontillado sherry and tequila, flavoured with strawberry and basil.
jacsonbond.com
Midtown
Martiny's
Gramercy
Best for: Japanese-inspired cocktail making; date night
Address: 121 E 17th Street, New York, NY 10003
Price: Cocktails from 21 USD
Martiny's is the first solo venture from Takuma Watanabe, an eight-year veteran of New York's cocktail scene. Nestled in picturesque Gramercy carriage house, Martiny's is dedicated to the art of Japanese cocktail-making. The main action takes place on ground level, where Watanabe mixes and muddles drinks like the green-tinged Tea Ceremony (matcha, Japanese whisky, white cacao liqueur, coconut water). The pro tip is to grab a bar stool here. For a more relaxed vibe, head to the second level, which serves as a vintage furniture-accented spirits-focused sipping den.
Overstory
Financial District
Best for: epic views in New York's Financial District
Location: 70 Pine Street 64th Floor, New York, NY 10005
Price: N/A
The drinks-focussed sequel to popular Financial District restaurants Crown Shy and Saga is Overstory. This rooftop bar is on the 64th floor of 70 Pine Street (above Saga), with epic city views and art deco-inspired interiors. Branded ice cubes chill perfectly balanced, lighter-style cocktails, concocted by bar director Harrison Ginsberg. Drinks call on unexpected ingredients from bee's wax and palo santo wood to husk cherry and gochujang.
overstory-nyc.com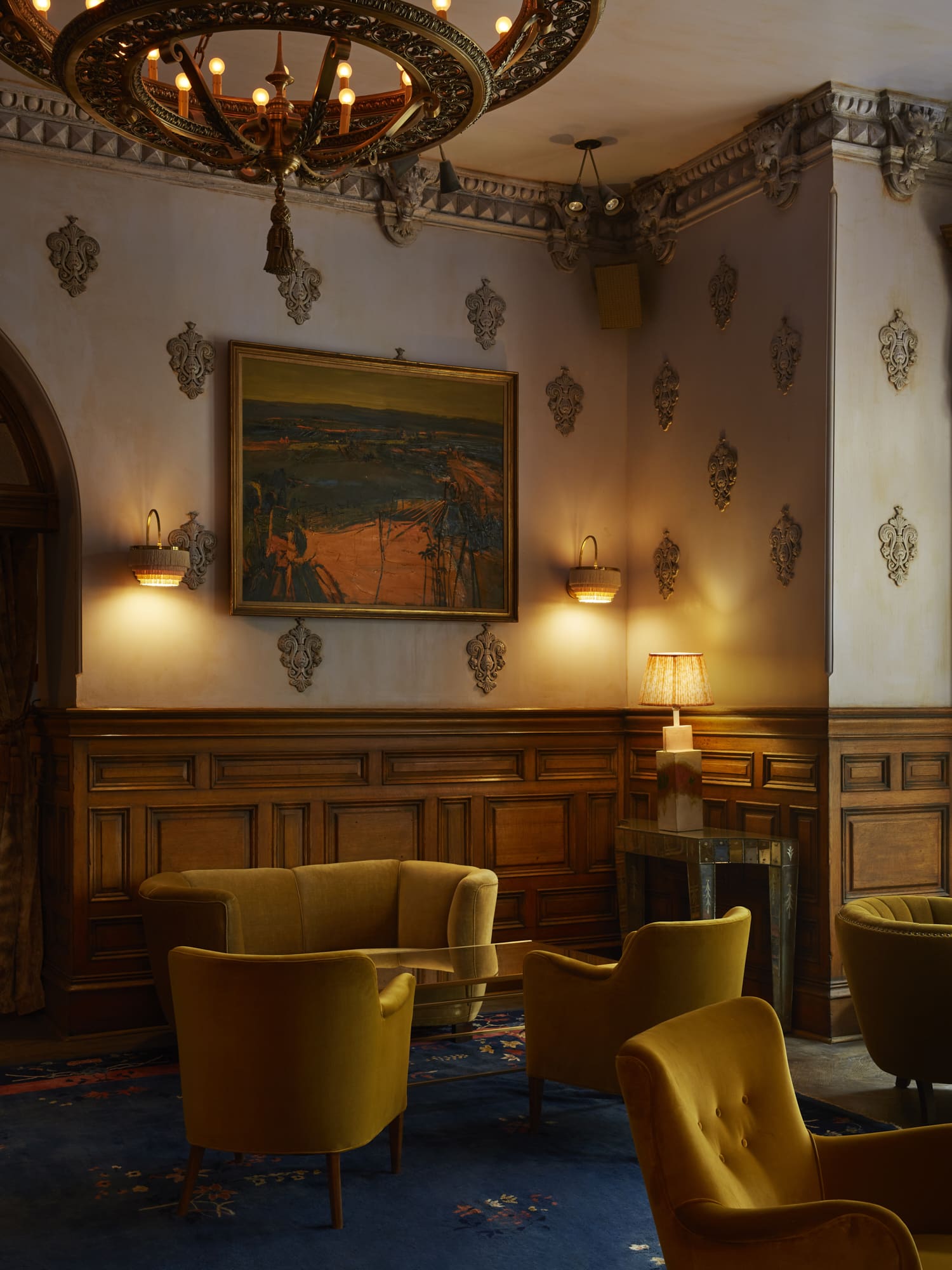 Lobby Bar at Hotel Chelsea
Chelsea
Best for: Drinking in style
Address: 226 W 23rd Street, New York, NY 10011
Price: N/A
One of New York's best kept secrets is Hotel Chelsea's Lobby Bar, a grand drinking den adjacent to the property's main foyer. The hotel famously housed artists, writers and musicians during the 1970s, including Patti Smith, Dylan Thomas and Jack Kerouac. Hotelier Sean MacPherson (Bowery Hotel) renovated and relaunched the property in 2022, alongside partners Richard Born and Ira Drukier. The Lobby Bar mixes original wood panelling with marble fixtures and vintage chandeliers, imbued with a characteristically louche charm. Grab a bar stool or one of the low-slung lounge tables and try the mezcal-based Edie '67 with raspberry, ginger lapsang tea and gochujang honey, or the Duke's Martini inspired by the iconic namesake London bar.
hotelchelsea.com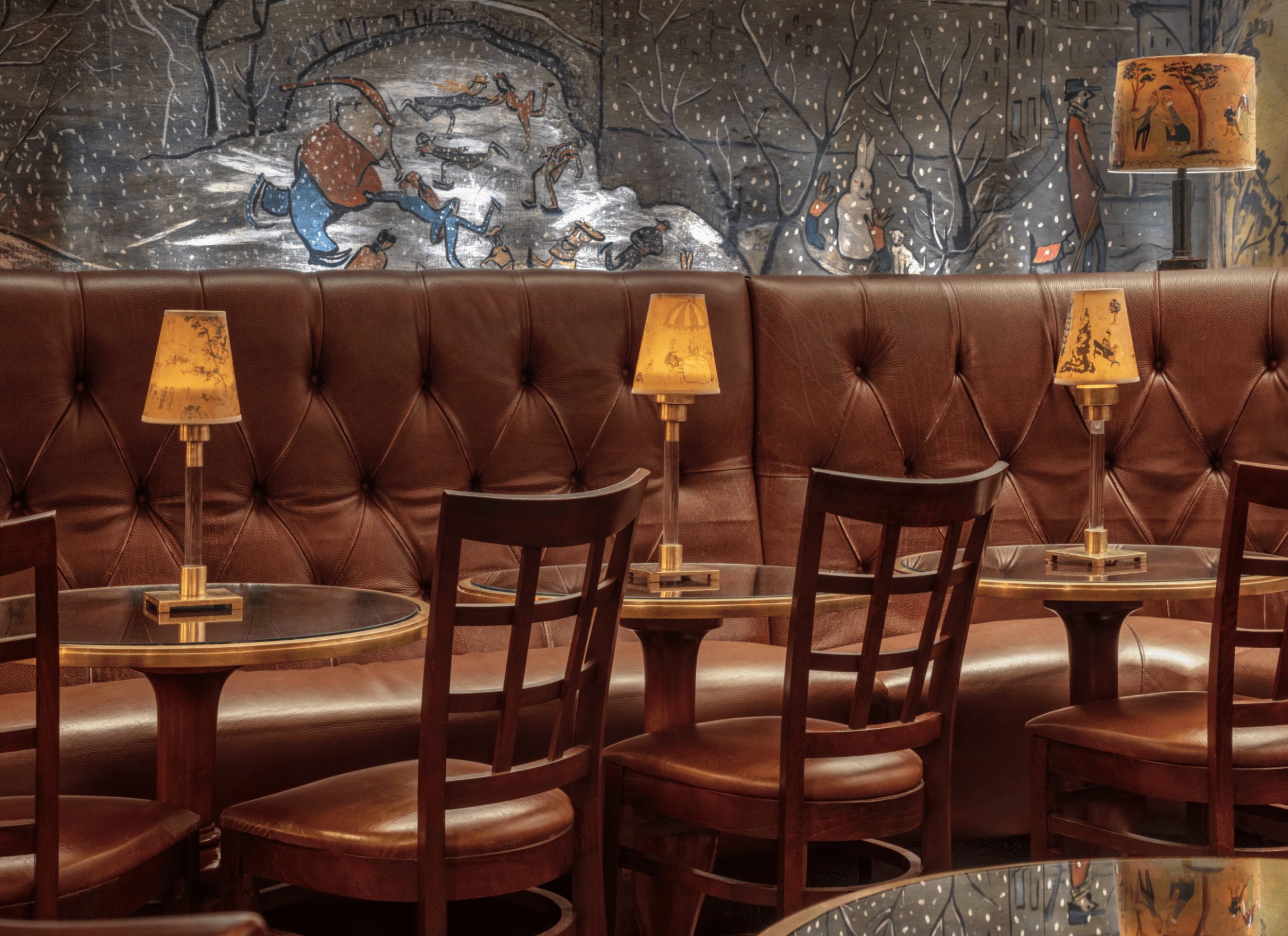 Uptown
Bemelmans at The Carlyle Hotel
Upper East Side
Best for: Jazz lovers; date night
Address:  35 E 76th Street, New York, NY 10075
Price: N/A
This legendary Upper East Side piano bar reportedly sells up to 1,000 martinis each night, stirred by veteran head bartender Luis Serrano. The signature drink is fortified with gin and dry vermouth and garnished with a lemon twist. Considered one of the best bars in New York, Bemelmans is located in The Carlyle Hotel and dates back to 1947. Original murals by Ludwig Bemelmans (creator of the classic Madeline children's books) still adorn the walls and bartenders wear bright Ferrari-red blazers. It has long been a staple stop for film stars and moguls, thanks to its timeless and sophisticated aesthetic, brought to life with nightly live jazz. Note: It's walk-in only.
rosewoodhotels.com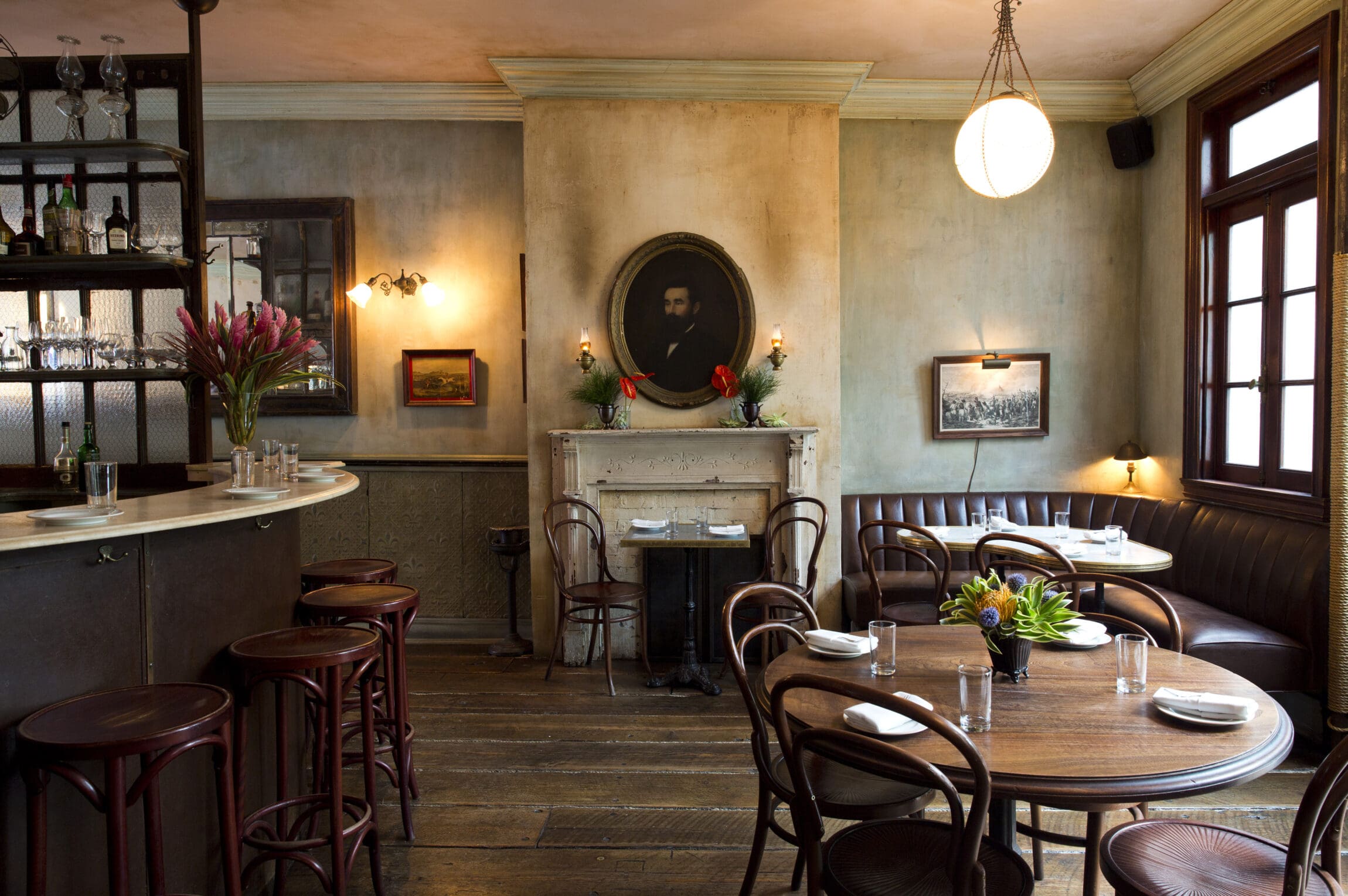 Brooklyn
Maison Premiere
Best for: To be transported to a bygone era; seafood and cocktails
Address: 298 Bedford Avenue, Brooklyn, NY 11249
Price: Cocktails from 18 USD
There is no better place in all of New York to sip absinthe-based tipples while slurping the freshest of shellfish than Williamsburg's beloved New Orleans-styled cocktail bar and oyster den, Maison Premiere. This retro bar channels the glory of the late 19th-century through both design and drink, with bar staff wearing vintage three-piece suits behind a marble horseshoe-shaped counter. Grab a coveted bar stool or a table in the lush rear garden for sips such as the bar's signature Old King Cole Martini made with 12-hour frozen gin, dry vermouth, and a lemon twist, or the scarlet-hued Maison Sherry Cobbler – a smattering of four sherries, flavoured with blackberry and pineapple.
maisonpremiere.com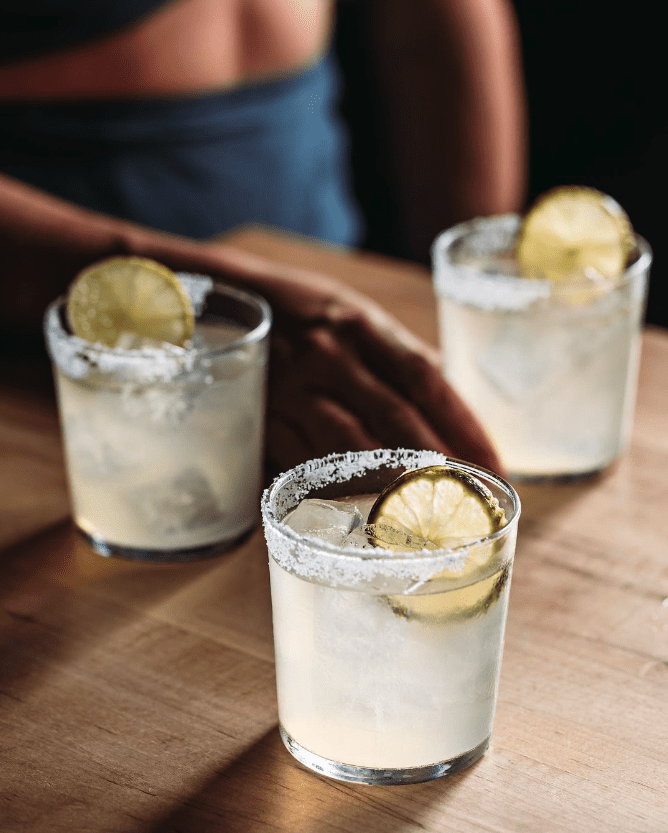 Leyenda
Best for: casual conversation; agave lovers
Address: 221 Smith Street, Brooklyn, NY 11201
Price: Cocktails from 16 USD
This Latin-leaning neighbourhood cocktail joint and snack spot celebrates ingredients that run the gamut from agave-based distillates to cachaça and pisco accented with tropical flavours. Served in a rustic, unfussy Cobble Hill space, Leyenda is helmed by two of New York's most acclaimed bartenders: Ivy Mix and mentor Julie Reiner (Clover Club). Sidle up to the bar to try a papaya and carrot-flavoured Michelada or the Elote Old Fashioned, a riff on the classic made with Mexican corn whiskey, Scotch, corn liqueur, chipotle, orgeat and mole bitters.
leyendabk.com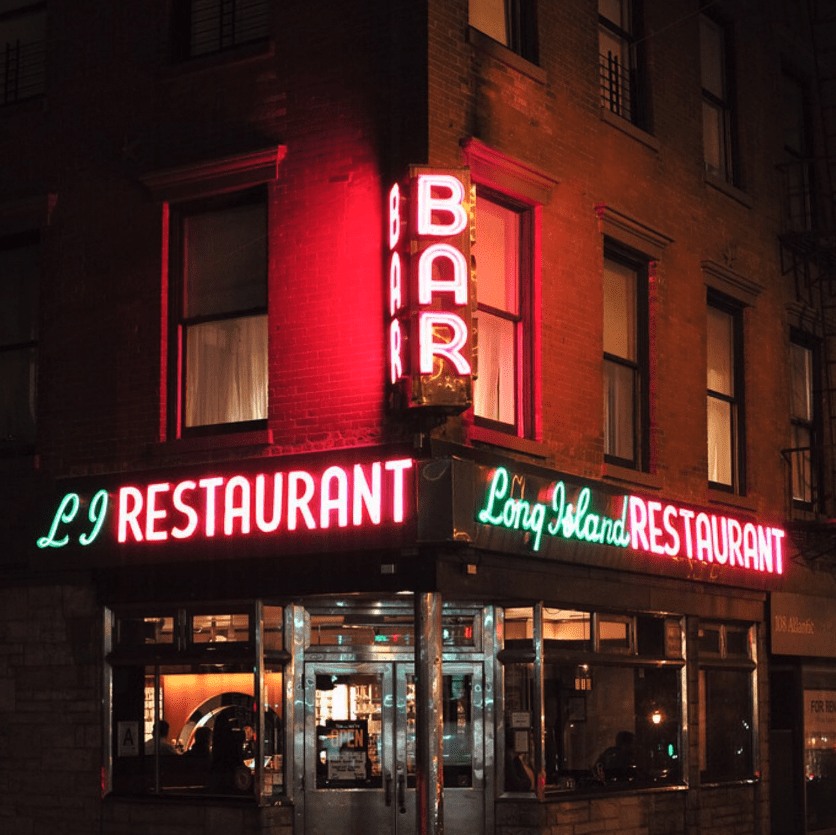 The Long Island Bar
Best for: relaxed drinks
Address: 110 Atlantic Avenue, Brooklyn, NY 11201
Price: Drinks from 16 USD
This Cobble Hill hangout in Brooklyn dates back to the 1950s when it was known for its reliable burgers. The diner's original art deco aesthetic has been preserved, while it has become a popular hipster hang, thanks to its excellent drinks and unpretentious food. Think reworked classics like a martini lightened by sake, and a house gimlet heightened with ginger lime cordial.
thelongislandbar.com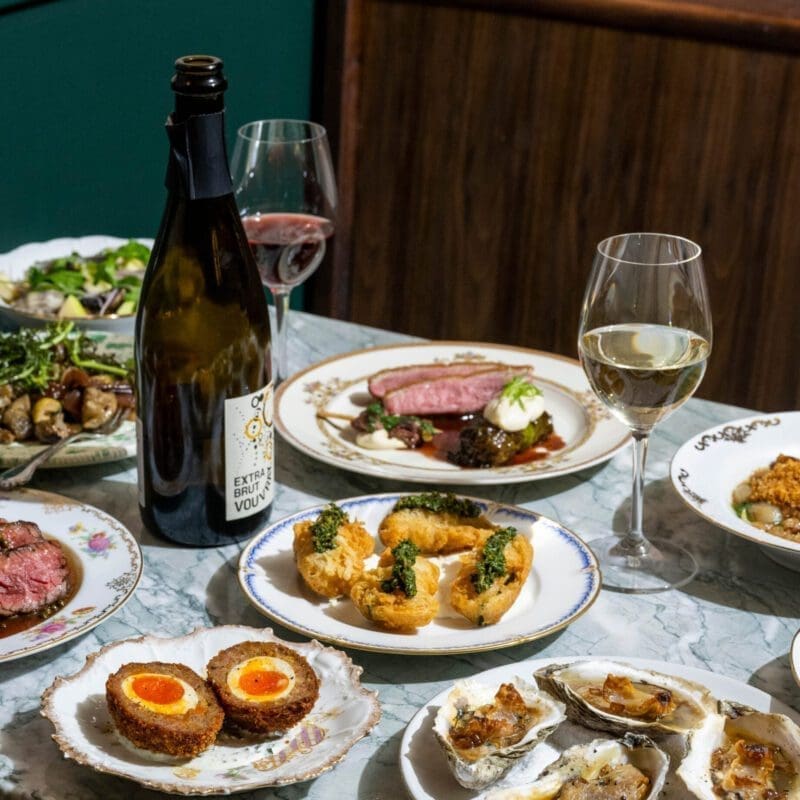 Sign up for superlative city guides around the world