The best co-working spaces in Mexico City
Affordable rates and gorgeous housing make Mexico City is popular destination for remote working – and it's got a growing raft of co-working spaces to match. A local freelancer picks out the best in city
Last updated: October 2, 2023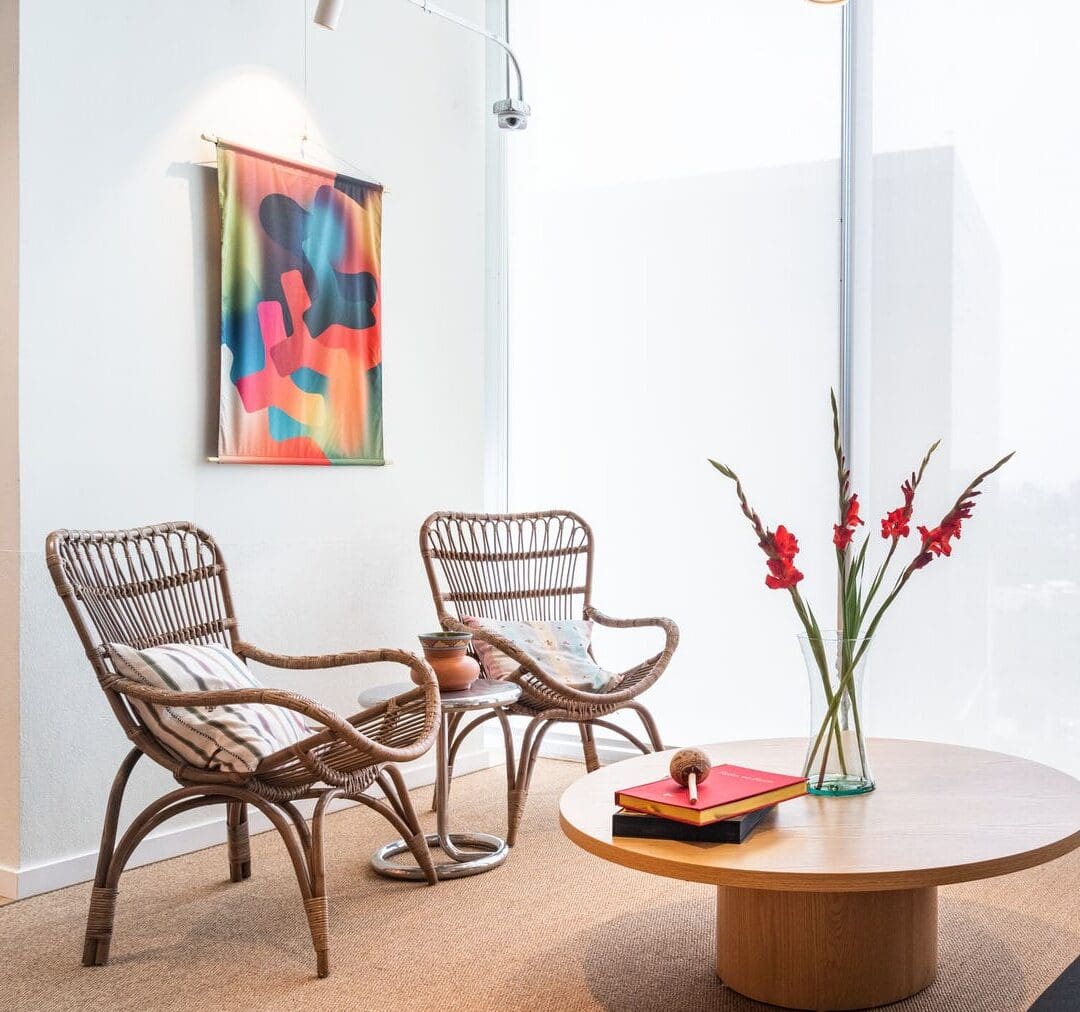 Mexico City has exploded as a destination for freelancers and digital nomads in recent years, all of whom are attracted by its affordable rent, a lively social scene, and location as a jumping-off point for exploring Central and South America.
For remote workers, the Mexican capital is home to countless fantastic cafes where you can settle down with your laptop and a flat white, as well as a range of typical international co-working spaces. There is also a number of quality homegrown flexible offices, imbued with community spirit. When work wraps, many of these are perfectly positioned to reach Mexico City's recommended restaurants and mezcal-fueled bars. A local, laptop-wielding writer counts down the best co-working spaces in the city.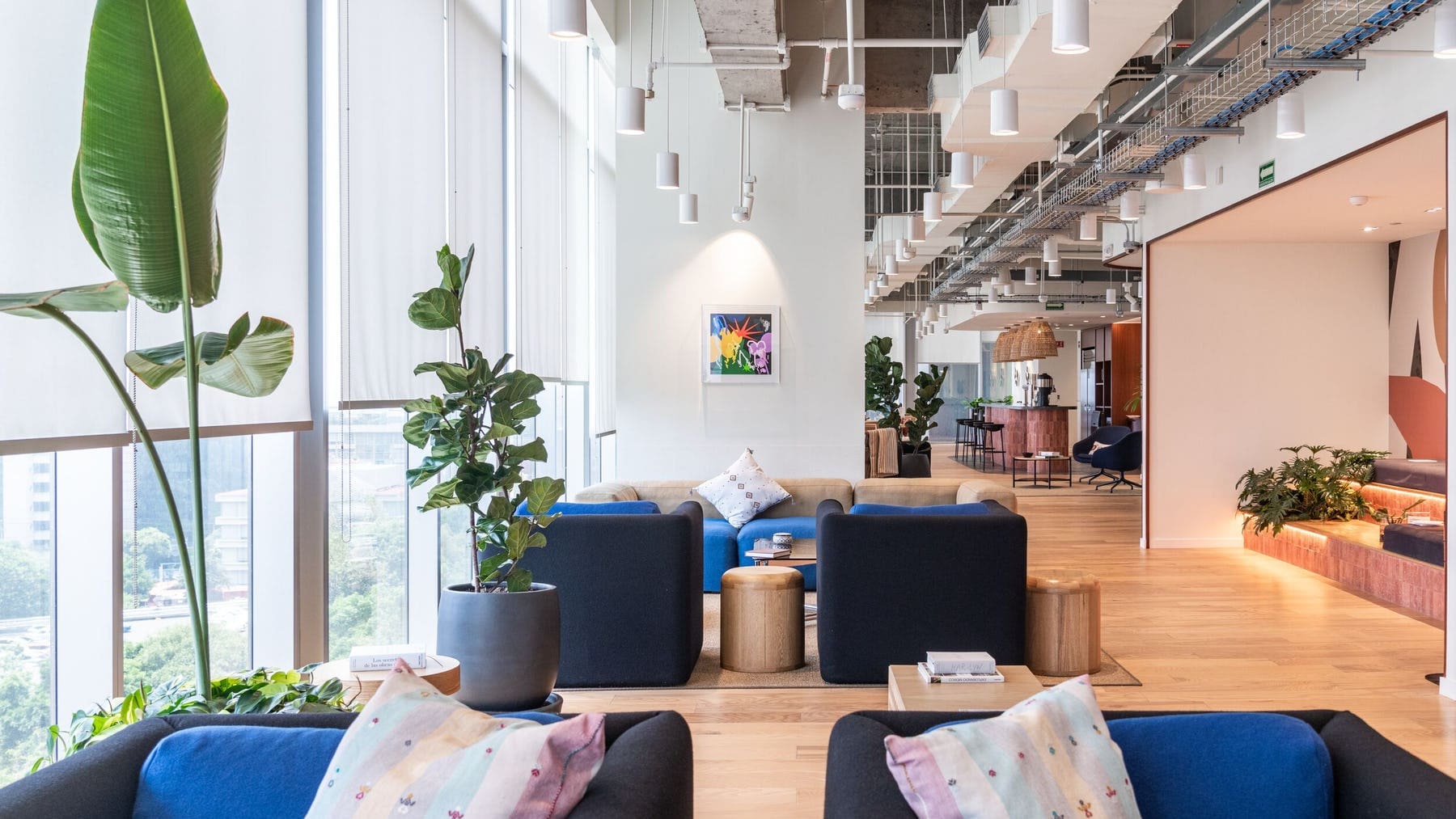 Multiple locations
WeWork
Best for: Ease and coverage
Locations: 16 citywide
Price: Check on the WeWork app, prices vary
With 16 sites spread across Mexico City from Centro to the business-oriented satellite town of Santa Fe, WeWork is the best option for ease and flexibility. You can pay by the day using the WeWork On Demand app or sign up for a monthly subscription. Workers who are already subscribed to the All Access plan can book in advance with any of its spaces at their convenience, even if coming from abroad. Most buildings have baristas, parking and bike storage readily available, though it's worth bearing in mind that there are no recording studios or production suites for creative types.
wework.com
Público
Best for: Tasteful interior design and specialist, professional studios
Locations: 7 citywide
Price: 3,800 MXN to 6,500 MXN / 190 to 320 USD per month
Filled with sleek wood and handsome furniture, Público is a homegrown Mexican co-working brand that feels as though it's made for grownups. It offers membership schemes by the month and a variety of spaces that cater to different professions, like photo studios and professional audio recording rooms, as well as auditoriums that you can hire for hours at a time. You'll also find decent restaurants and cafes at its seven spaces, spread across Roma, Condesa, Juárez, Polanco, Reforma, Lomas and San Miguel Chapultepec. If you're based in Mexico City for a month or more, we recommend you consider Público as an option.
publi.co
Regus
Best for: Business environment and huge choice of locations
Location: Calle General Prim 32, Juárez, Mexico City, 06600 
Price: Enquire direct, prices vary
Regus has 18 locations across Mexico City and its peripheries, the most of any co-working space provider in the city. This said, most of its properties are concentrated around Polanco and the central Avenida Paseo de la Reforma, with no spaces in the younger, more creative neighbourhoods of Roma or Condesa. The atmosphere is also a little on the corporate side compared to the likes of WeWork, and you'll find there's more of an emphasis on private offices than co-working desks. Depending on your needs, one of its pay-per-hour meeting rooms could be the perfect place to impress a business-minded client.
regus.com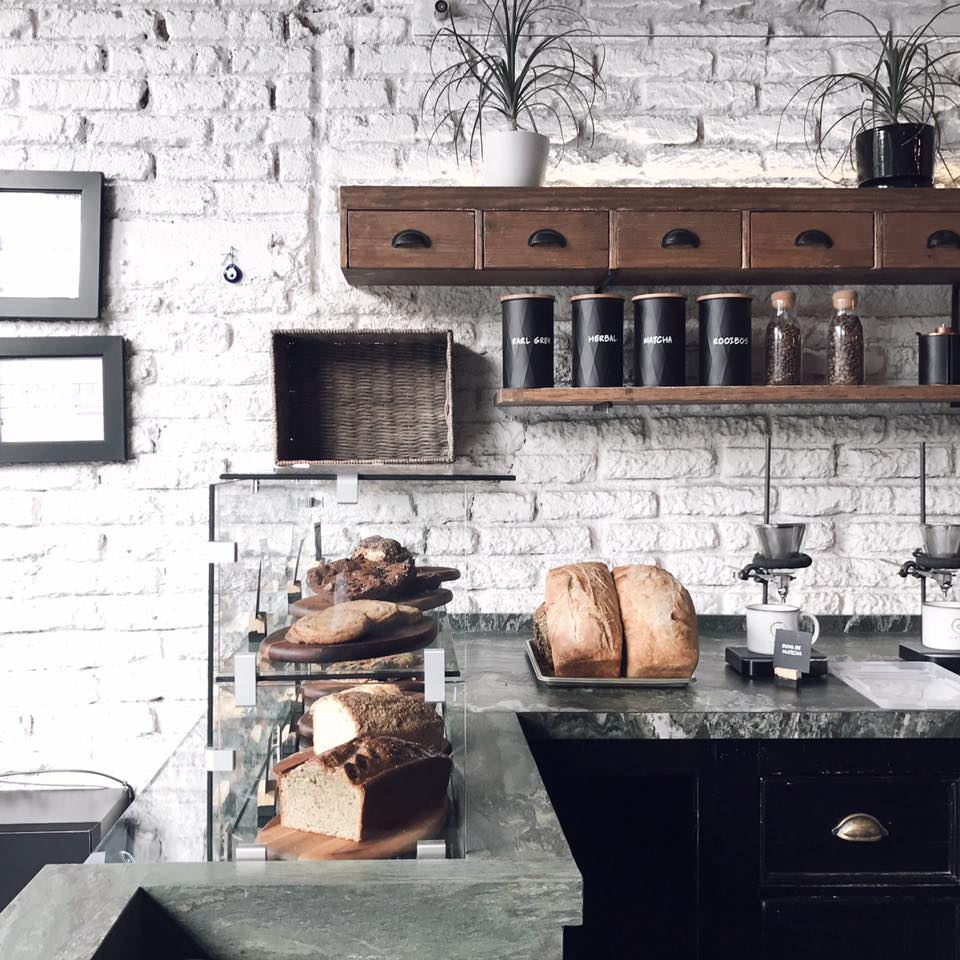 Roma Norte
Dosis Cafe
Best for: relaxed, hipster vibes
Location: Avenida Alvaro Obregon 24, Roma Norte, Mexico City, 06700
Price: 50 MXN per coffee / 2.50 USD
Exposed brickwork, good coffee, and a host of fashionable-looking folks plugging away on their laptops – Dosis Cafe in hip Roma Norte feels like a little slice of Brooklyn in the middle of Mexico City. The space isn't huge but it's the perfect spot for a few hours of casual work if you can get a table. The lunch menu caters well to vegetarians, and be make sure to tuck into their affogato, because it's a specialty. Pick up one of the hoppy craft beers they keep stowed behind the bar once you've finished for the day. Closing time is 8pm, for those who like to work into the evening.
dosiscafe.com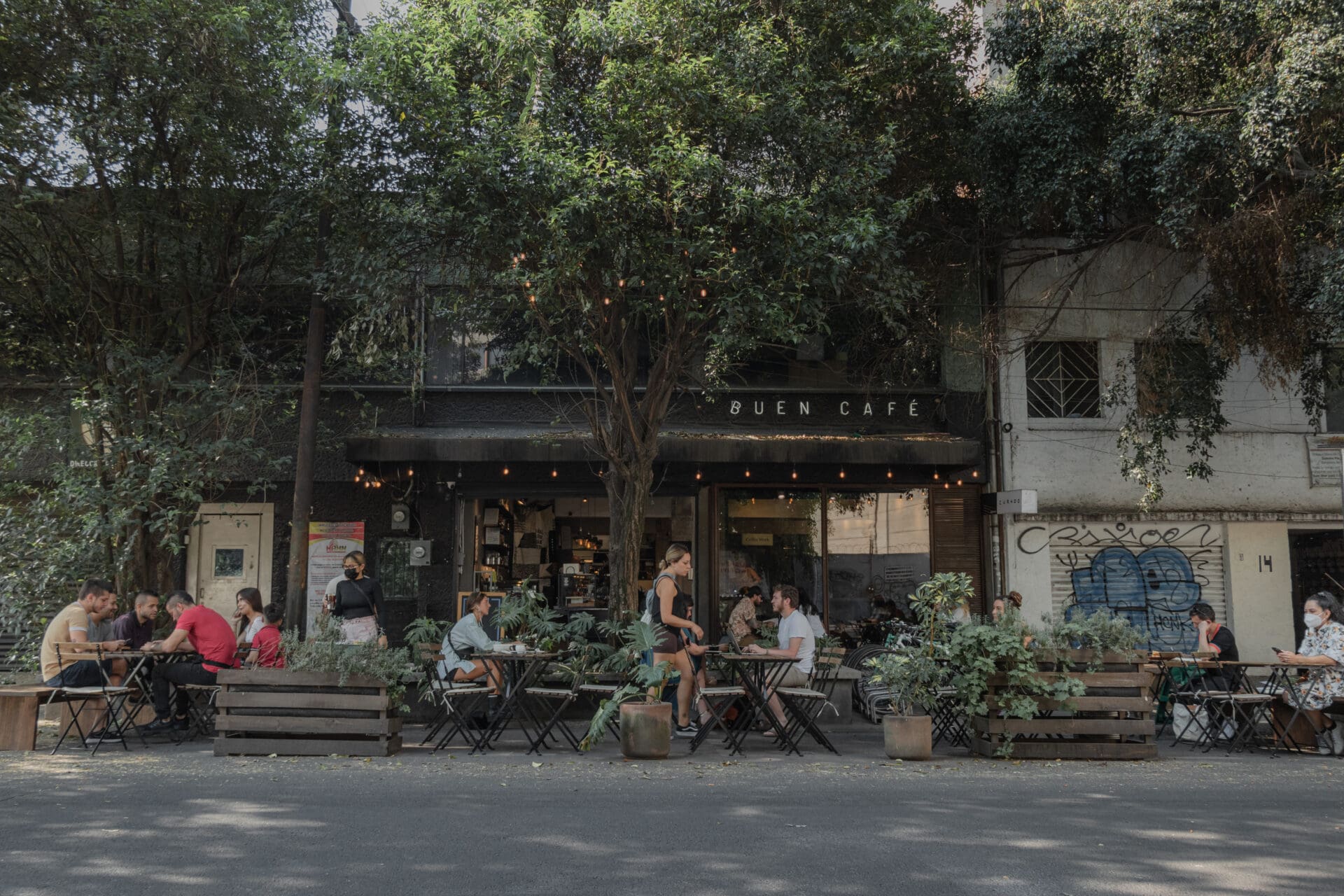 Curado
Best for: Coffee, brunch
Location: Sinaloa 10, Roma Norte, Mexico City, 06700
Price: 60 MXN per coffee / 3 USD
Remote workers go to Curado for the desk space and wifi and stick around for the special brews. The coffee available at this cafe is some of the best in the city and is served up with all the modern flare you might expect – plenty of aeropress filters and heat-proof glass jugs. It's also a favourite spot for brunch, with good sourdough and avocado options. The place's only drawback is that while you're enjoying all the food and drink, you might just forget to get on with some work.
curado.cafe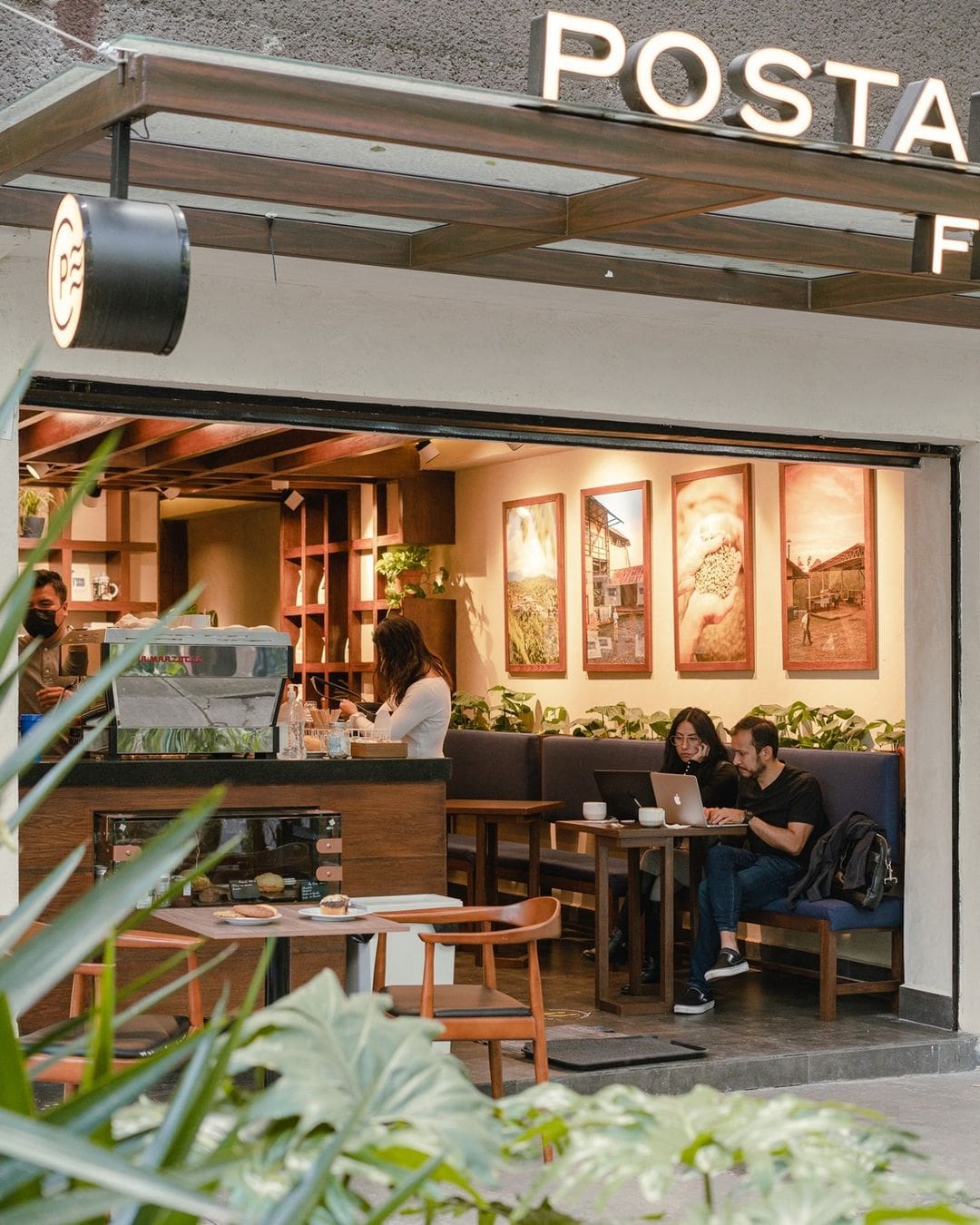 Cafebrería el Péndulo Roma
Best for: Lovely bibliophile setting and stationery 
Location: Avenida Álvaro Obregón 86, Roma Norte, Mexico City, 06700
Price: 60 MXN per coffee / 3 USD
Mexico City's Cafebrería el Péndulo bookshops are legendary for their picture-perfect interiors, complete with book-lined staircases and moveable ladders mounted against colourful bookshelves. All of the chain's spaces feature cafes inside, but the Roma Norte location takes things one step further with work desks, which seem specially designed for digital nomad types. The food isn't anything to write home about, but being surrounded by thousands of works of great literature does seem conducive to productivity. And if your pen breaks or you run out of paper, don't worry – there's plenty of stationery up for sale.
pendulo.com
Condesa
Postales de Café
Best for: A relaxed and flexible work environment
Location: Amsterdam 255, Hipódromo, Mexico City, 06100
Price: 60 MXN per coffee / 3 USD
This expansive cafe near Parqué México was previously a co-working space, and during renovation, it made the savvy decision to keep the desks and plug sockets. This means that it serves as the perfect spot for workers on the go who are keen for a coffee and a more relaxed working environment. A range of seating options, from stools to sofas and chairs up against desks, allow you to tailor the space to your needs and – though a little on the pricier side – the food and drink are of great quality. Take a walk along the leafy promenade outside if you need to clear your head.
postalesdecafe.com
Blend Station Condesa
Best for: Calming interiors and great coffee
Location: Avenida Tamaulipas 60, Hipódromo, Mexico City, 06100 
Price: 60 MXN per coffee / 2.75 USD
Step into Blend Station and you'll see swathes of expats on their laptops – and for good reason. The Condesa cafe is the perfect spot for remote working, with plenty of desks and a range of pastries, lunch options and in-house coffee blends sourced from across Mexico. Bear in mind that music plays throughout the day, so don't expect a silent workspace. And as word has travelled, tables have become sought after, so consider getting there early to guarantee a place. A slightly quieter alternative could be Blend Station's second space in Roma Norte, which is a 20-minute walk away.
blendstation.com.mx
El 3er Espacio
Best for: Affordable and homegrown
Location: Ámsterdam 240, Hipódromo, Mexico City, 0610
Price: One-time fee of 500 MXN / 25 USD to join and 250 MXN / 12.50 USD per day 
El 3er Espacio (or The 3rd Space, for the anglophones among us) bills itself as the first co-working space to open in the Mexican capital. It's testament to the place's success that it hasn't been muscled aside by the big-name competitors that have since swooped into Mexico City. A range of indoor and outdoor workspaces and affordable pricing has kept freelancers and entrepreneurs returning to the Condesa-based offices, which provide coffee to keep you going and grant access to a boardroom for meetings with clients. Stop in for a day or work out a monthly plan for better rates.
el3erespacio.mx
Juárez
Best for: A slick Soho House experience
Location: Versalles 28, Juárez, Cuauhtémoc, 06600 Ciudad de México, Mexico City
Price: from 47,000 MXN per year / 2,687 USD
Soho House Mexico City opened in 2023, marking the group's first location in Latin America. Occupying a former home in Colonia Juárez, remote workers can choose between the Library, the Salon or the leafy al fresco courtyard. When laptops shut, unwind in the dedicated tequila bar, vinyl music room or an array of dining spaces, and take a dip in the swimming pool. Tapping into the city's flourishing arts scene, the space is hung with works from artists with links to the city, mixing murals with custom fabrics, pottery and paintings. There are also four bedrooms for Soho House members.
Coffeefy
Best for: Flexibility, Price
Location: Calle Liverpool 69, Juárez, Mexico City, 06600
Price: 50 MXN / 2.50 USD per hour
Once you get past the questionable name and uninspiring decor, Coffeefy is ideal for impromptu bursts of work thanks to its affordable, by-the-hour rates. The wifi is reliably fast, there's food and coffee served throughout the day, and the space is open from 7.30AM until 9PM every weekday. Thanks to its positioning on a street corner in the Juárez neighbourhood, you can escape the fray of Roma Norte and Condesa without having to travel too far. It's a decent place for remote working with none of the frills.
coffeefy.com.mx