The best bars in Mexico City
In the mood for mezcal, margaritas, natural wine or cerveza? Mexico City is flush with brilliant bars, and our local writer has picked out some of the best
Last updated: September 26, 2023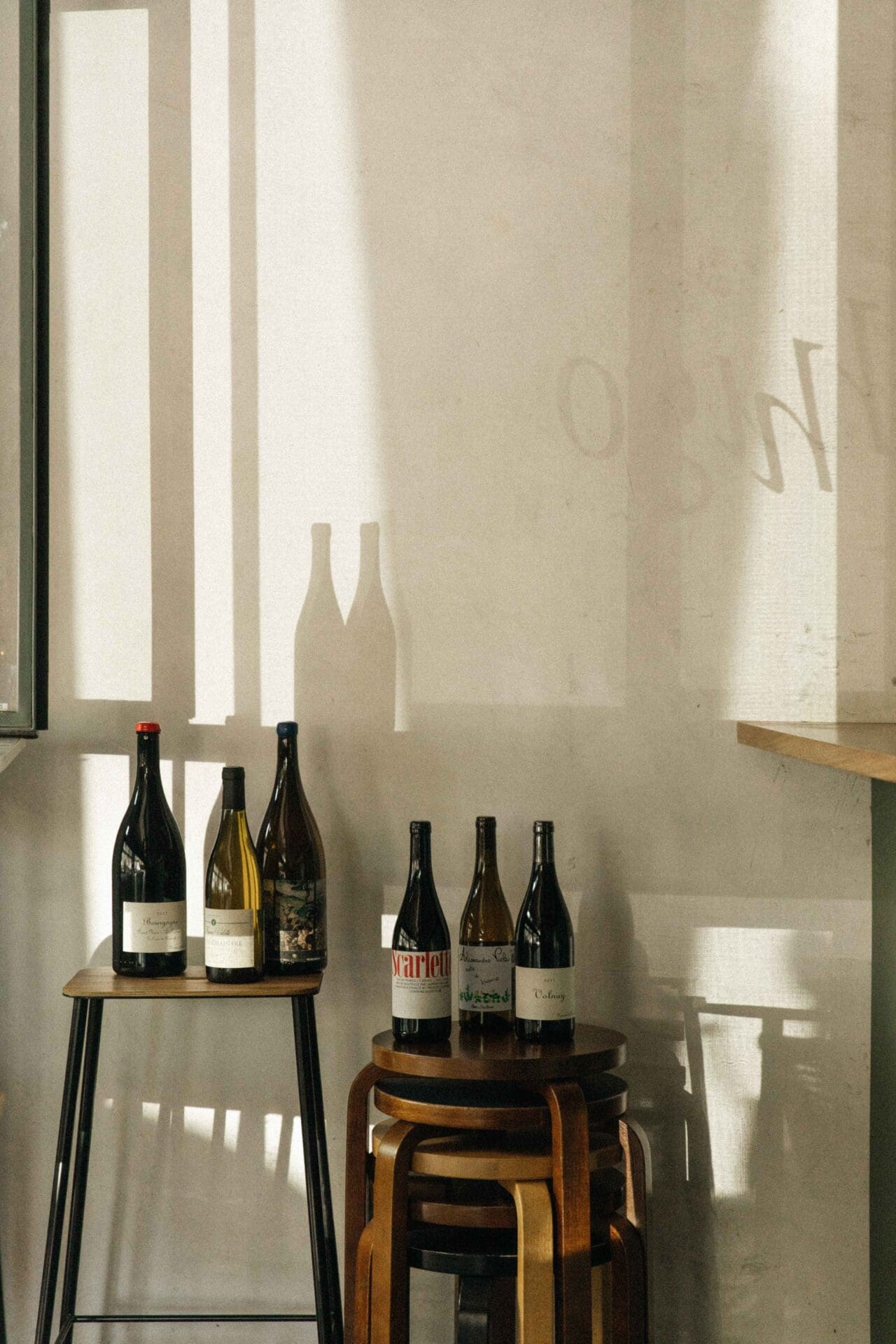 Mexico City is most readily enjoyed with a cocktail in hand, and the city's best bars cater for all tastes and moods – from small, intimate spaces for sipping a refined take on a negroni or classic margarita, to drinking dens where the music selection plus a high-definition sound system are the perfect accompaniment to the city's vibrant social scene.
Navigate the extensive range of bars and old-school cantinas with our guide to the best places to drink in Mexico City. Aromatic and herbal flavours and traditional Mexican distils such as mezcal and tequila are mainstays of the city's drinks scene, so be prepared for a whirlwind of unique agave libations that last well into the early hours of the morning. There is also a flourishing natural wine movement, whether you prefer to sip your glass on a laidback street corner, or with a pulsing baseline at 2am. Pick up some tacos from one of the city's best restaurants to soak it all up with, too.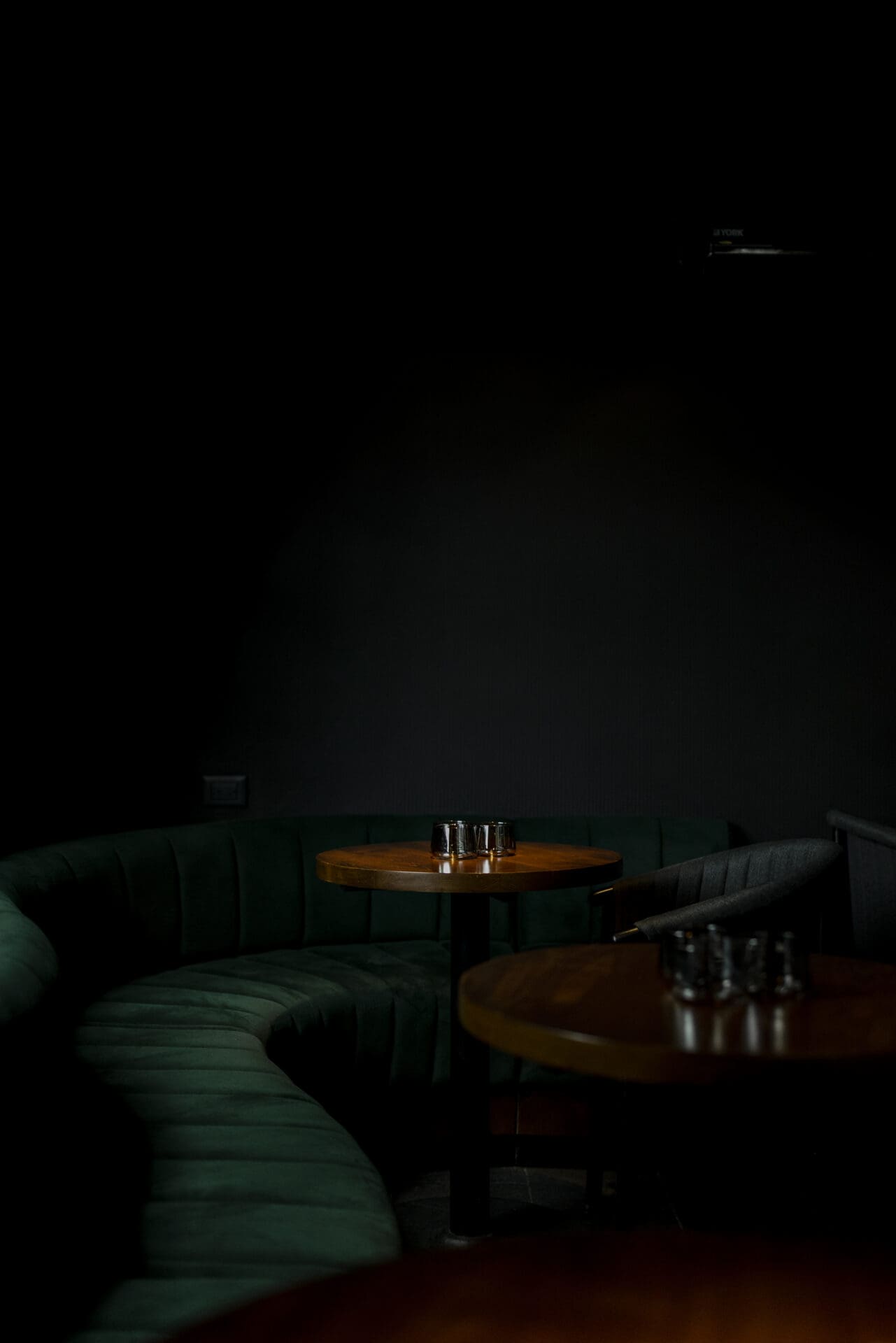 Roma Norte
686 Bar
Best for: After dinner drinks, mellow cocktails, snacks
Location: Tonala 133, Roma Norte, Cuauhtémoc, Mexico City, 06700
Price: Cocktails starting at 150 MXN / 7.5 USD
On the second floor of a restaurant in Colonia Roma, 686 Bar is the perfect place to end an intimate date night. The tables are small and the menu includes signature cocktails like the Aviator with gin, St. Germain and lemon, and a margarita with a spicy twist, prepared with tequila, red chilli liquor, yuzu, and kefir syrup. The snack menu hits every mark, with small savoury bites like delicate beef tartar with avocado and black garlic. The portions and cocktails run on the petite side, but the quality and flavour make it all worth it. Reservations are preferred.
686.bar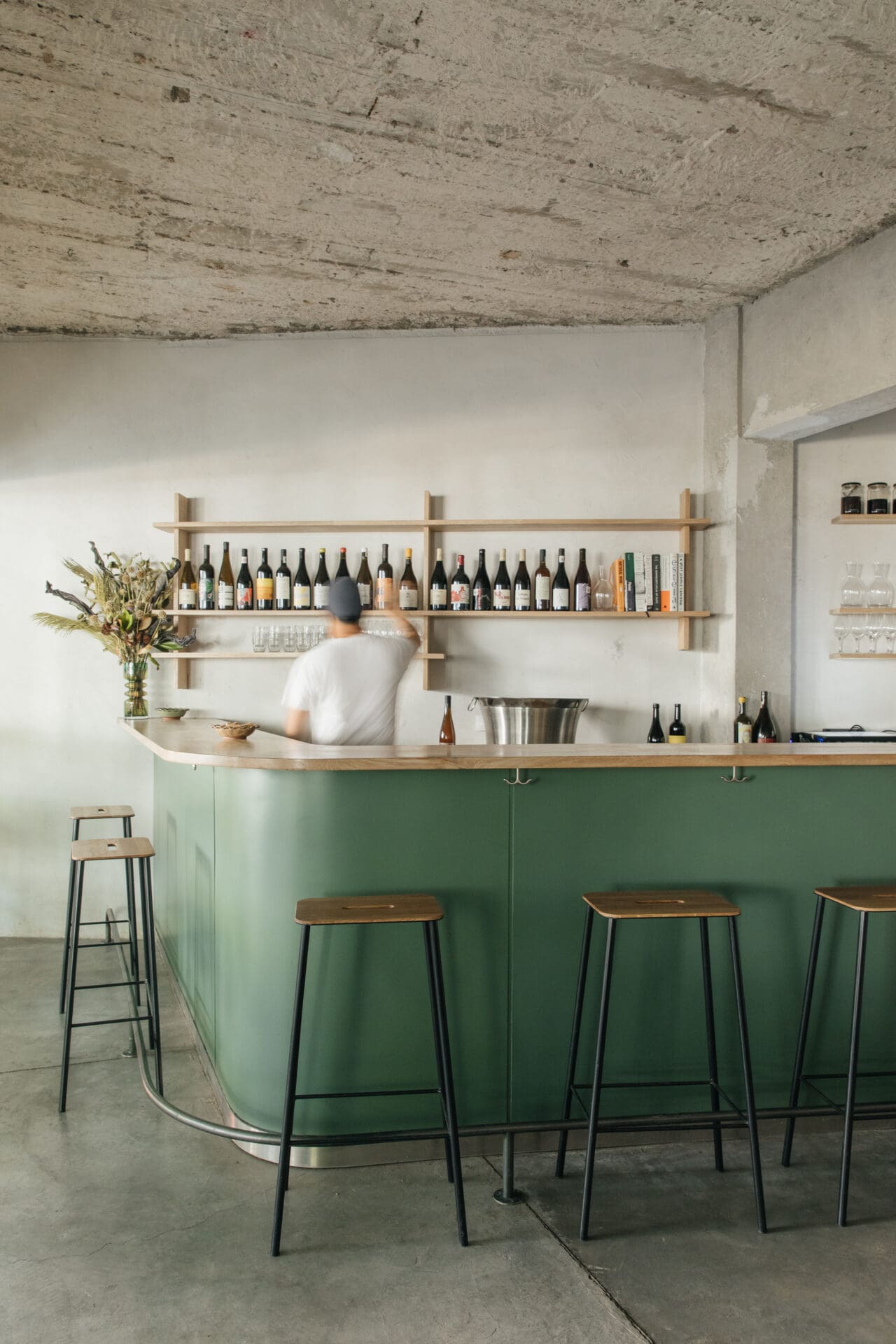 Hugo El Wine Bar
Best for: Natural and low-intervention wines, wines by the glass
Location: Avenida Veracruz 38, Roma Norte, Cuauhtémoc, Mexico City, 06700
Price: Average per person 600 MXN / 30 USD
Hugo El Wine Bar combines a natural and low-intervention wine list with a well-executed menu inspired by French and New York bistros. The service is friendly and the waiters are keen to recommend a bottle or glass that would best suit you – and the personal experience is made all the more intimate when you sit at the bar. Dive into the wine list or, if not so versed in the juices of the grape, try the short but sweet cocktail menu, because Hugo's negronis are among the best in the city.
hugoelwinebar.com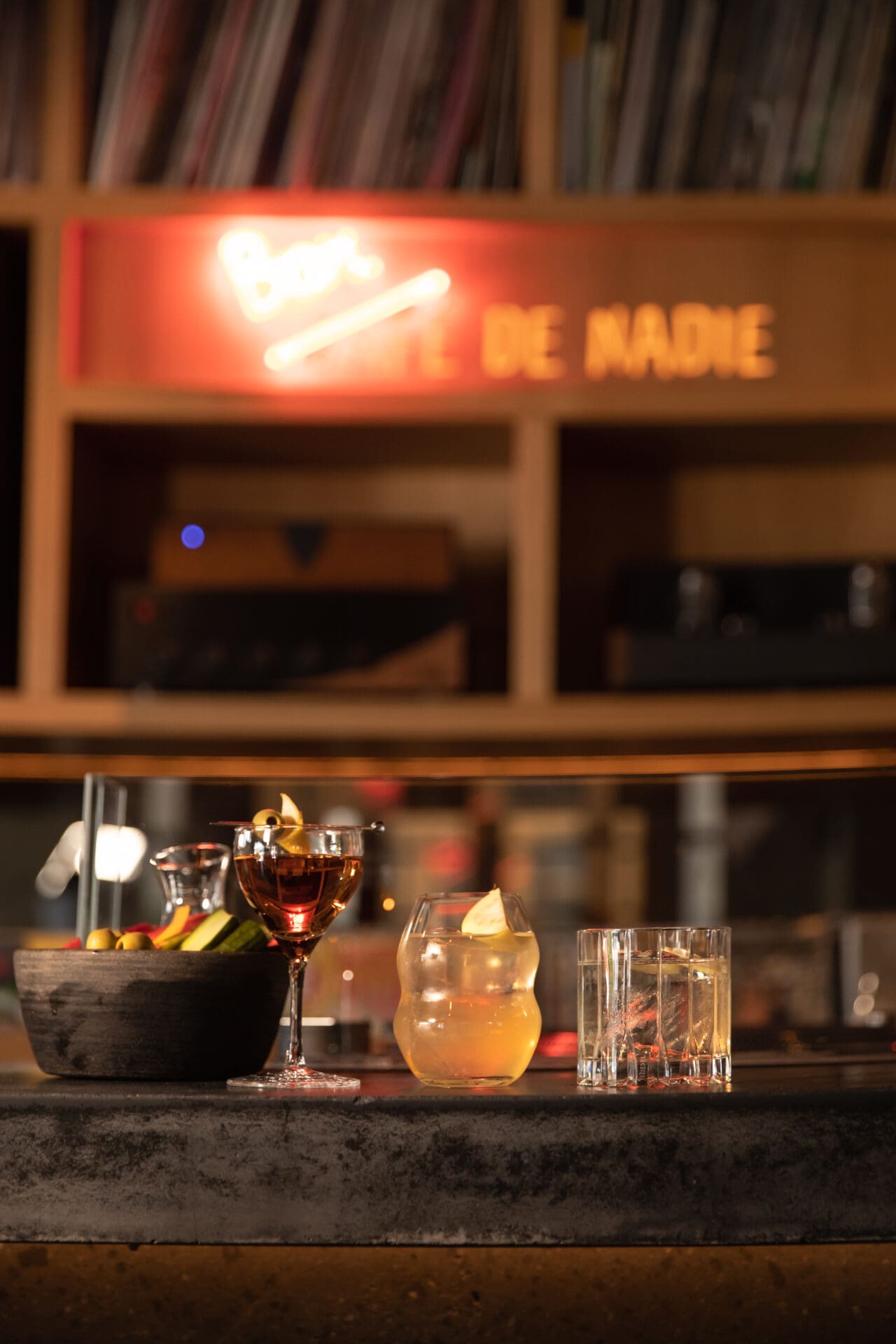 Café de Nadie
Best for: Cocktails with a vinyl DJ soundtrack
Location: Chihuahua 135, Roma Norte, Cuauhtémoc, Mexico City, 06700
Price: Cocktails starting at 160 MXN / 8 USD
Café de Nadie has everything you need for a good night out: a high-definition sound system banging out funky music, a hip and ready-to-party social scene, and well-poured inventive serves. The kitchen offers a small plates menu that pairs perfectly with the drinks, so all the more reason to arrive for dinner and stay the entire night. The bartenders are known for playing with cocktail classics with a local twist like the mezcal negroni, which is definitely worth a try. The bar is also within walking distance of some of the best restaurants in town, so could make an excellent destination to finish off the night after a good meal… Just saying.
cafedenadie.mx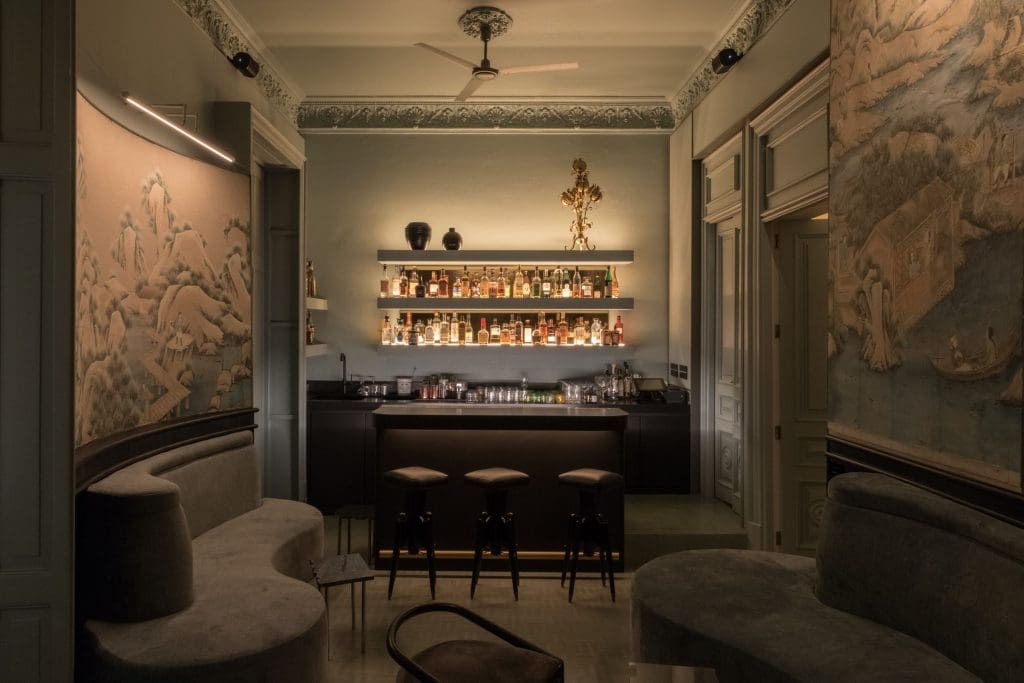 Salón Rosetta
Best for: A lush, decorative salon environment
Location: Colima 166, Roma Norte, Mexico City, 06700. Located on the 3rd floor
Price: Cocktails starting at 180 MXN / 9 USD
On the third floor of a turn of the century mansion in Roma, this elegant yet relaxed bar is the place you want to be for an early start on Friday or Saturday night. The cocktails are mostly floral, balanced, and presented with delicate garnishes to pair with Italian-inspired bar snacks. Go for the cacao fashion, one of the house specialties prepared with cacao flour. But an equal highlight here is the decor: simply sitting in this lush salon surrounded by Japanese tapestries and 19th century architectural details is reason enough to visit. Order any drink on the menu, recline on the banquet sofa, and while the afternoon away.
rosetta.com.mx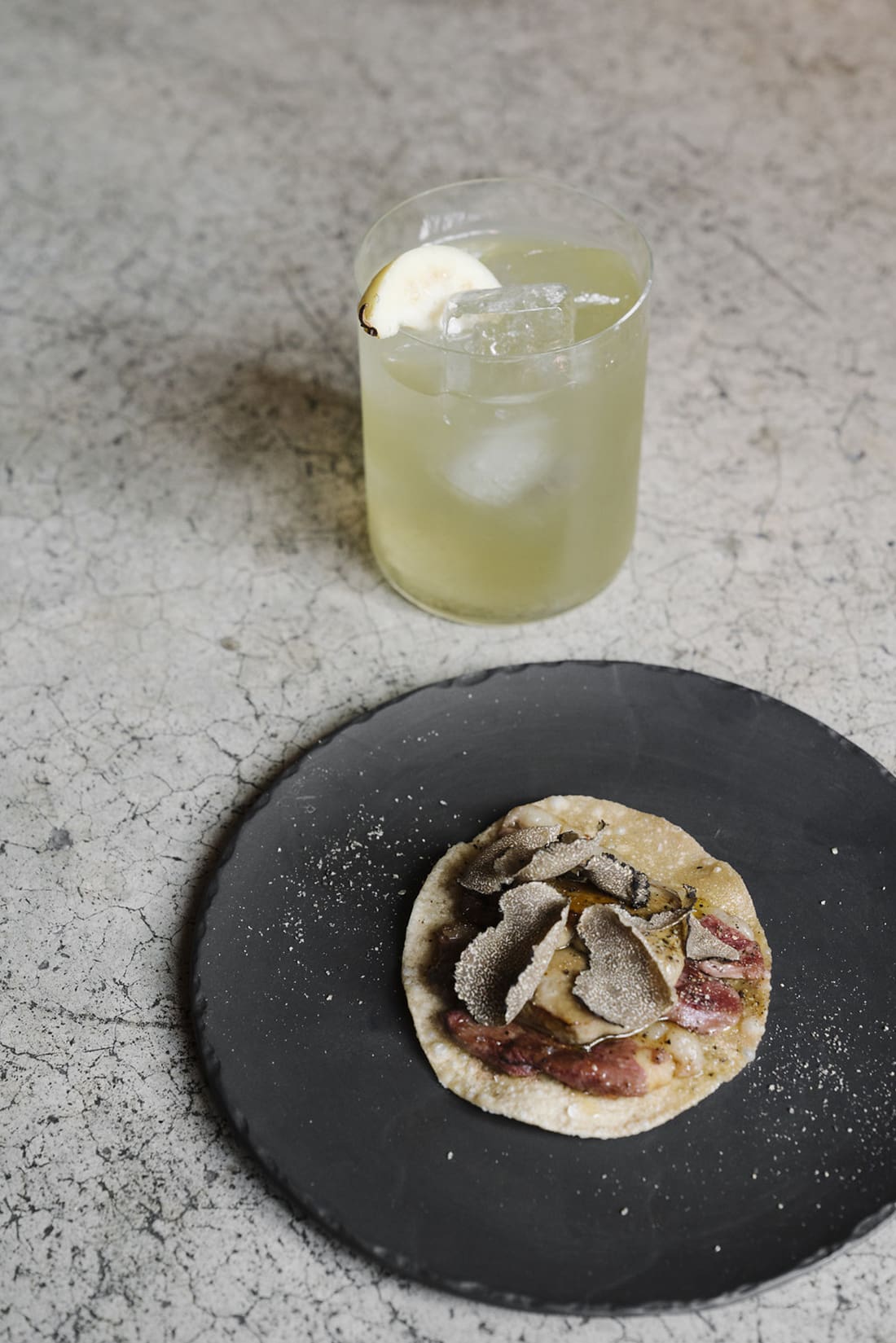 Cuauhtémoc
Le Tachinomi Desu
Best for: Rare sake, natural wine, and Japanese whisky in a vibey standing bar
Location: Río Pánuco 132-1a, Cuauhtémoc, Mexico City, 06500
Price: Average per person 600 MXN / 30 USD
Le Tachinomi Desu recreates the vibe and mood of a classic Japanese standing bar, or tachinomi. It's small, with no seating available, and enough room to cram about 20 people in. The drinks collection includes rare sakes from traditional Japanese producers, natural wine, and Japanese whisky, making it one of the best-curated bars in town. A small omakase menu is also available with a fixed price per person, which is well worth checking out. Needless to say, reservations are an absolute must.
@letachinomidesu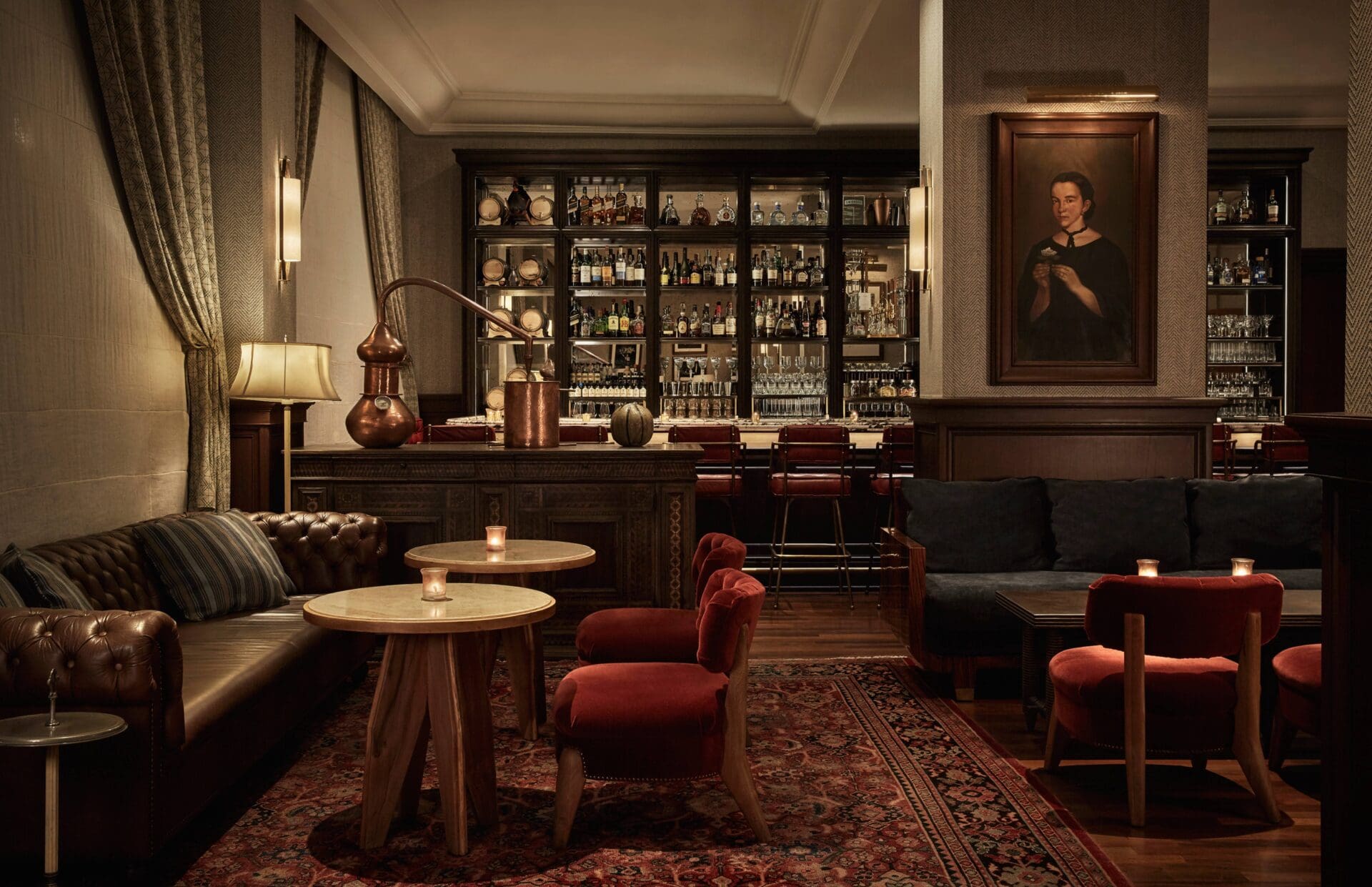 Fifty Mils
Best for: Expertly crafted cocktails in an elegant hotel courtyard
Location: Four Seasons Hotel, Avenida Paseo de la Reforma 500, Cuauhtémoc, Mexico City, 06600
Price: Mezcal pour starting at 90 MXN / 4.5 USD
Looking for somewhere to drink at any time in the day or night? Fifty Mils is probably the answer. The bar is located in the Four Seasons hotel's inner courtyard and features an elegant, seven-metre-long marble counter – we recommend perching here to fully experience the cocktails and top-notch hospitality. You'll find classics crafted with a contemporary edge alongside a lengthy selection of signature concoctions inspired by local ingredients and presented beautifully at the table. Come for the drinks and stay for the stylish setting with Chesterfield sofas, old rugs, and dark wood panelling.
fourseasons.com
Centro histórico (historic centre)
Bosforo
Best for: Mezcal, mezcal and more mezcal
Location: Luis Moya 31- 2, Centro Historico, Cuauhtémoc, Mexico City, 06010
Price: mezcal pour starting at 90 MXN / 4.5 USD
Bosforo is hands down the best bar in Mexico City to drink mezcal, and that's saying something. Located in a quiet street in downtown, the narrow bar offers an extensive list of mezcals from regions such as Michoacán, San Luis Potosí, and, of course, Oaxaca. The eclectic music selection, candlelit ambiance, ensemble of locals and foreigners, and the traditional agave distillations come together to create a truly magical vibe. Bosforo's popularity has grown entirely via word of mouth, as the bar has very little online presence. A night here is a Mexico City bucket list.
La Opera
Best for: afternoon drinks, beers and margaritas in ornate surroundings
Location: Avenida 5 de Mayo #10, Centro Histórico, Cuauhtémoc, Mexico City, 06000
Price: Cocktails starting at 100 MXN / 5 USD
The most famous historical cantina in Mexico City, situated in the heart of Centro Historico, La Opera is an architectural gem dating back to the early 19th century that's been preserved almost intact to this day. The service and cocktails are old school, so the best option is to opt for well-served and uncomplicated drinks, such as a vodka tonic, a classic margarita, or a cold beer. Pencil in your visit to La Opera after a morning of walking through the streets of Downtown Mexico City, enjoying the nearby museums and the colonial architecture of the area.
laoperabar.com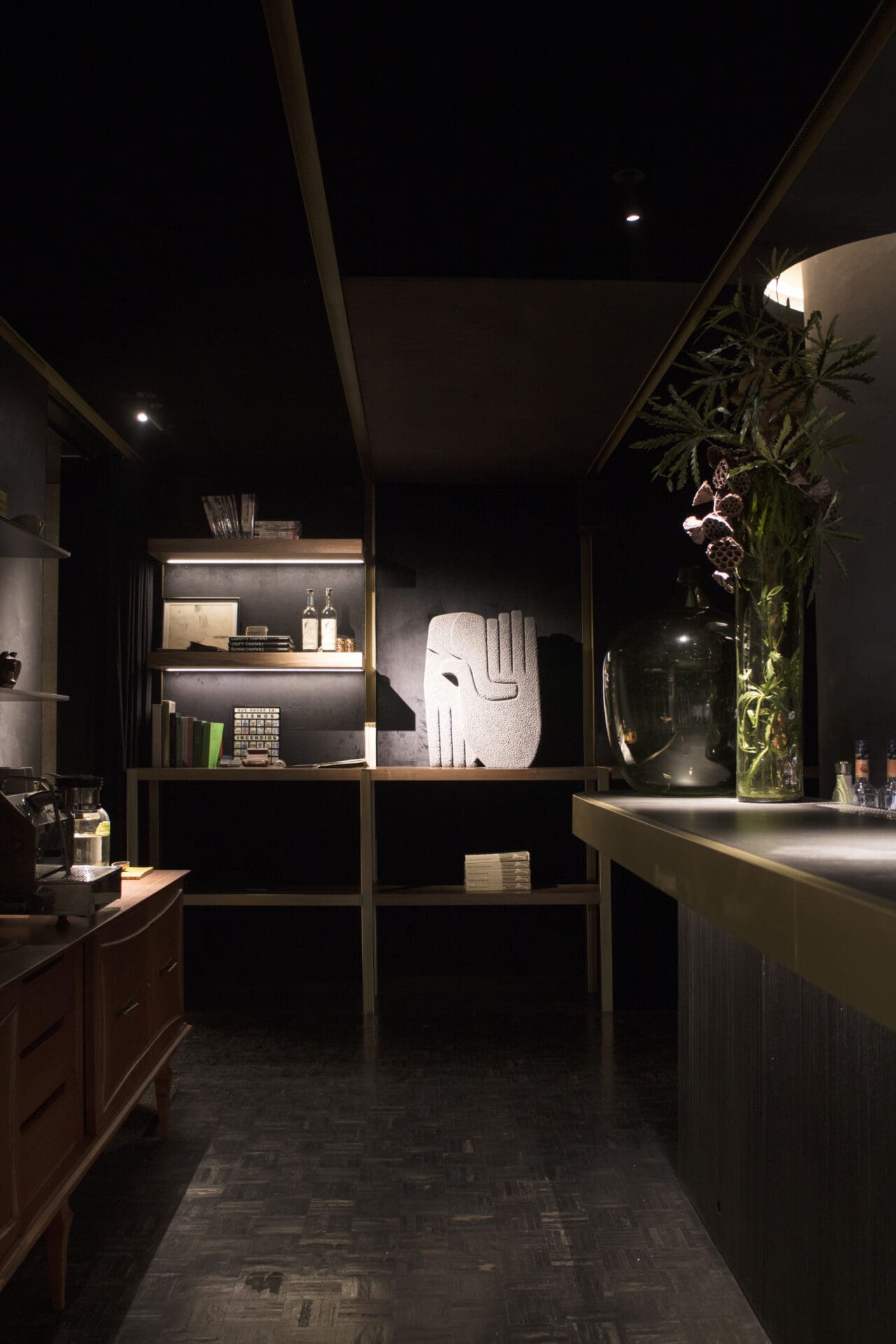 Polanco
Ticuchi
Best for: Cocktails and mezcal in a fashionable space
Location: Petrarca 254, Polanco, Miguel Hidalgo, Mexico City, 11560
Price: Cocktails starting at 180 MXN / 9 USD
Ticuchi is the best place to drink in the Polanco area of Mexico City. The cocktail, tequila, and mezcal bar by Mexican chef Enrique Olvera from Pujol – of Netflix fame, and which many consider to be the best restaurant in the city – is low-lit, dark, and sexy. Each cocktail is put together with precision and flair, mixed with in-house bitters, herbal concoctions, and small brand local liquors. The bar also offers an impressive selection of mocktails and non-alcoholic Mexican drinks, like tepache (a pineapple fermented drink), and a short-but-oh-so-delicious corn-centric snack menu. The price per person is higher than at other places, but the atmosphere, hospitality, and quality of the drinks more than justify the expense. When in doubt as to what mezcal to order, go for the mezcal de la casa, a specially commissioned batch distilled by artisanal mezcaleros just for Ticuchi.
ticuchi.mx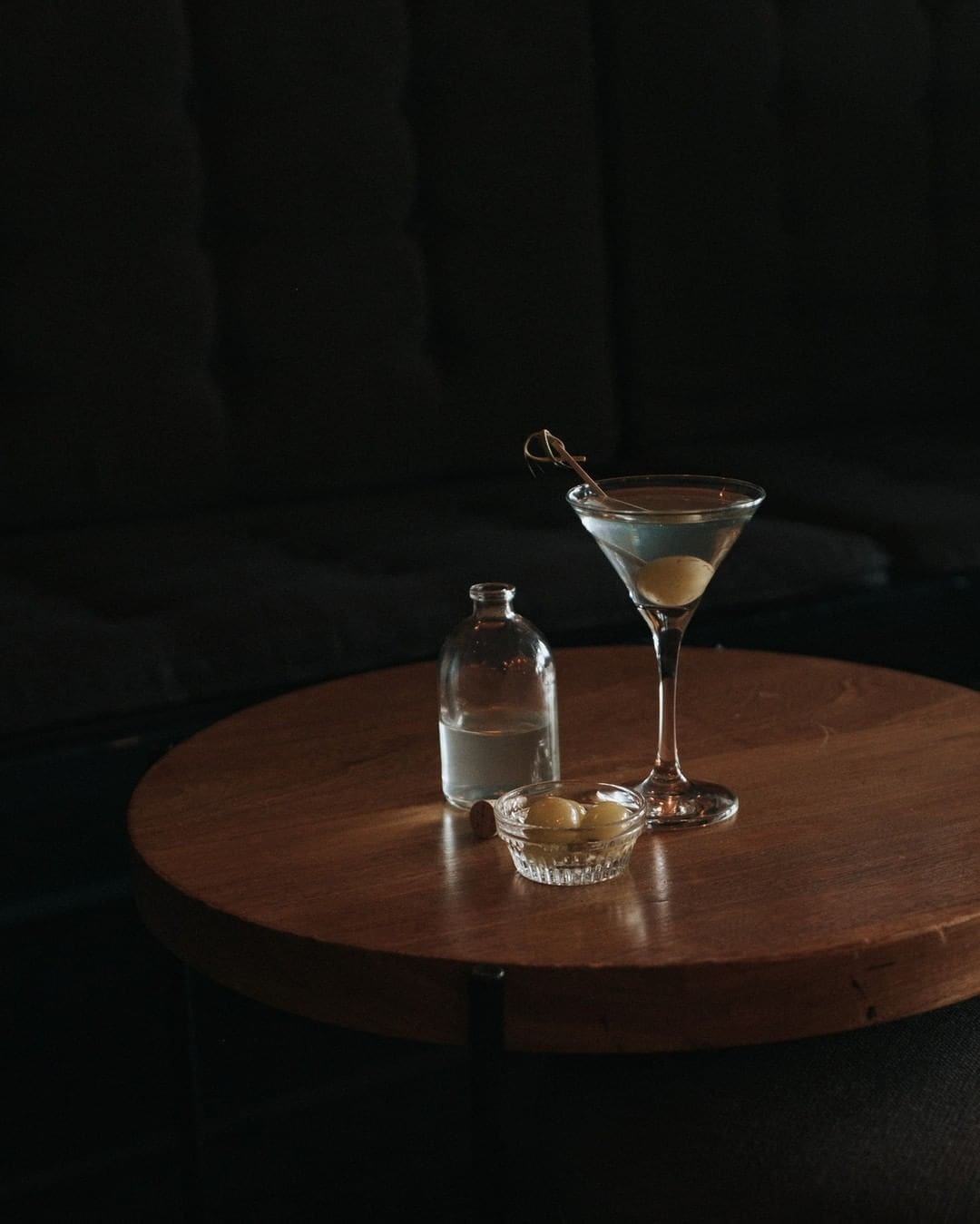 Condesa
Baltra Bar
Best for: Martini Tuesdays, signature cocktails, afternoon drinks
Location: Iztaccihuatl 36D, Colonia Condesa, Cuauhtémoc, Mexico City, 06100
Price: Cocktails starting at 160 MXN / 8 USD
Baltra Bar in the Condesa neighbourhood is one of the best bars in Mexico City. The space is cosy and an excellent place to have some aperitifs before dinner, or even better, to hang out at one of its outdoor tables all afternoon. The cocktails are well calibrated with botanic and herbal flavours, but the definite winner is the classic martini, so much so that the bar devotes an entire weeknight to the drink; Martini Tuesdays has since become the place to be to get acquainted with the movers and shakers of Mexico City's hospitality industry.
baltra.bar