Insider guide: the best hotels in Mexico City
Mexico City is spoiled for choice when it comes to boutique hotels. From aparthotels for longer stays to converted townhouses, here are a local writer's favourites
Last updated: January 4, 2023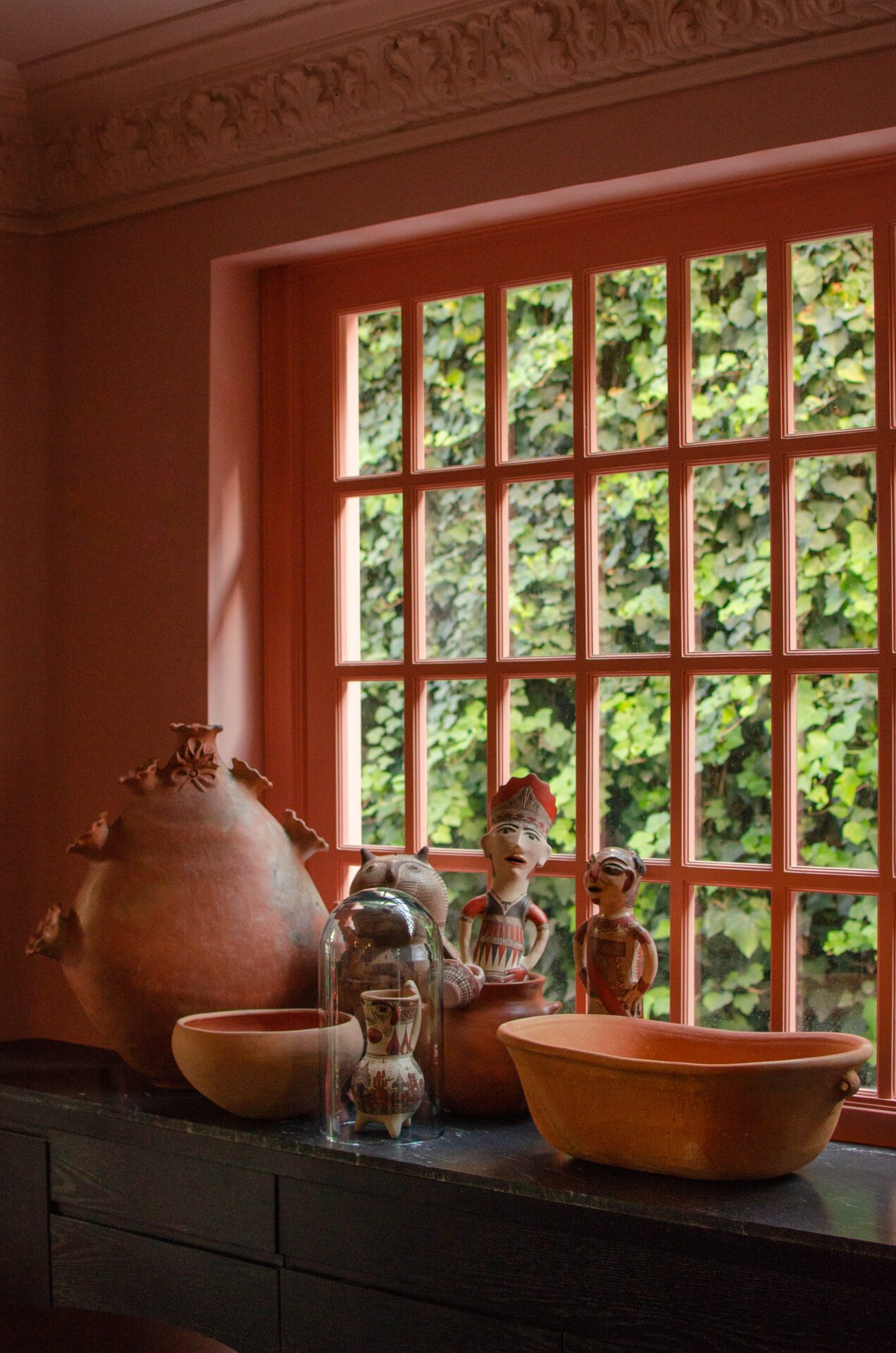 Mexico City exudes a unique energy thanks to its lively artistic, gastronomic and cultural scene. In fact, there might not be any other city in the Latin world that has captured so much attention in the last few years. You'll need at least a week to get even just a little glimpse of the metropolis.
Choosing where to stay in such a large and diverse city is not an easy task. There's something for everyone, from renovated townhouses in the Roma or Condesa neighbourhoods, to boutique independent hotels in the historic centre, many of which work well for digital nomads seeking longer stays. (For more on that, consult our guide to the best co-working spaces in Mexico City).
The best hotels in the city share a palpable warmth and top-notch service. Here are our pick of the best hotels to stay in at Mexico City, acting as a perfect base for exploring this vibrant, sprawling megacity.
Nima Local House
Best for: A personal, intimate stay
Location: Colima 236, Roma Norte, Cuauhtémoc, 06700 Ciudad de México
Price: from 9000 MXN / 450 USD
Nima Local House is set in a historic home on the charming Colima street in Roma Norte, known for its hip bars, restaurants and independent boutiques. Oozing warmth and elegance, a stay here has the convivial, familiar air of visiting a close friend's tasteful home. There are just four bedrooms, reinforcing the idea that you're in a stylish townhouse rather than a hotel – and all are decorated in an elegant, muted colour palette, with plenty of original architectural details, local art, and lush potted monsteras. Spare a little downtime on the sunny rooftop terrace for a drink at the honesty bar, or to chill out and read a book, or even get some work done (for more on that, check out the best co-working spaces in Mexico City). Nearby, Rosetta Panadería does excellent fresh guava rolls, and boutique shop Metate stocks artisanal Mexican crafts.
nimalocalhousehotel.com
La Valise
Best for: privacy in a hotel that feels more like a private home
Location: Tonalá 53, Roma Norte, Cuauhtémoc, 06700 Ciudad de México
Price: from 8,204 MXN / 280 USD
Another intimate hideaway in the heart of happening Roma Norte, La Valise comprises three capacious suites in a smart French-style townhouse. Each room is furnished with traditional Mexican furniture, art and textiles, alongside cacti and plenty of greenery. In the Terraza suite, the bed can be rolled onto the terrace, which also boasts an outdoor film projector. Guests are greeted with a mezcal shot on arrival, and there is an excellent Almanegra coffee bar on the ground floor. There are no F&B facilities, but the area's best-loved bars and restaurants are right on your doorstep.
Casa Oliva
Best for: Hip, long-stay apartments
Location: Puebla 74, Roma Norte, Cuauhtémoc, 06700. Ciudad de México
Price: 2300-5500 MXN / 120-280 USD
This vecindad from the late 1930s has been sensitively renovated into a 20-room hotel, preserving the art deco doors, stairs, ironwork and pink-hued walls. Vecindades are a Mexican concept, consisting of modest residential buildings with small apartments where the community socialises around an open court or patio. Located in the heart of La Roma Norte, this property is booked through the Airbnb platform. The rooms are minimal and modern with retro touches in the kitchens and warm Mexican textiles throughout. A plant-filled patio welcomes all guests, and a large terrace with a gym, bar and co-working space is the ideal place to meet other people.
@casaolivamx
Casa Pani
Best for: Design enthusiasts, large groups, and longer stays
Location: Río Po 14, Cuauhtémoc, 06500 Ciudad de México
Price: 3,900-49,00 MXN/ 200-250 USD per room, and 29,000 MXN/ 1500 USD for the whole property
This house was designed in 1962 by the Mexican architect and urban planner Mario Pani. In 2018, the property was due to be demolished, but architect Miggi Hood, in collaboration with Estudio Atemporal, stepped in to renovate it, preserving the essence of its original design with its marble floors and volcanic rock walls. Now it's a unique guest house with six rooms, each with its own style, and furnished with midcentury pieces. Casa Pani makes for a getaway with personality, and it's especially ideal for design aficionados. The common areas are perfect spots for working, enjoying a meal, or a glass of wine: there's a secluded, verdant patio with a small pool, a kitchen that can be used for guest's convenience, and a shared living and dining room. Bedrooms can be booked separately or the whole house can be rented out at once, with special rates available for longer stays.
casapani.com
Umbral, Curio Collection by Hilton
Best for: Art lovers
Location: Calle de Venustiano Carranza 69, Centro Histórico, Cuauhtémoc, 06000 Ciudad de México
Price: From 2,300 MXN / 120 USD
There's a sense of escapism upon entering Umbral, where a cinematic transition from shadow to light is discernible in the common areas and bedrooms. Of the 59 rooms, 12 are suites equipped with sofa beds and a vinyl record player, with an LP collection selected by local Roma Records. A curation of works from 19 Mexican artists, including photography, sculpture and painting, decorate the rooms. The pool terrace is a pitch-perfect place to relax after a busy day – and it's also where you can find Paxia, chef Daniel Ovadia's contemporary Mexican rooftop restaurant. Past and present come together in this endearing hotel housed in the historic Edificio España building just a few steps away from Mexico's City main square, El Zócalo.
hilton.com
Casa Miravalle
Best for: Sundowners on the terrace with leafy park views
Location: Avenida México 121, Hipódromo, Cuauhtémoc, 06100 Ciudad de México
Price: 2,900-5,900 MXN/ 150-300 USD
Facing the iconic Parque Mexico, this art deco building features 25 apartments named after Mexican personalities, and can be booked through Airbnb. The chic interiors mix pastel tones with midcentury-inspired furniture and retro kitchen appliances. If you can, opt for an apartment with a sunny terrace facing the park. You can also enjoy the leafy views and fresh air from the rooftop terrace, where is also a brilliant spot for sunbathing in one of the comfortable daybeds, work at the communal tables, or unwind in the lounge area. Casa Miravalle makes an excellent base for delving into the lifestyle of the vibrant Condesa neighbourhood, with strolls in the park, and visits to the many bars, restaurants, and boutiques located within walking distance.
Círculo Mexicano
Best for: A minimal oasis in the heart of Centro Historico
Location: República de Guatemala 20, Centro Histórico, Cuauhtémoc, 06000 Ciudad de México
Price: 3,500 MXN-8,500 MXN/ 180-430 USD
This is the newest project by Habita, an independent Mexican hotel group known for its boutique designs. The hotel occupies a 19th-century residential unit in the historic centre of town, and each of its 25 rooms projects a calming minimal atmosphere inspired by Shaker design principles. The bespoke wood joinery was created by Mexican design studio La Metropolitana, and the stone-hued bedding was crafted by Oaxacan artisans. Soak up the natural light and the peaceful, relaxed ambiance throughout the hotel. Unwind on the chic terrace where you can savour cocktails and Mexican bites, or refresh at the pool as you look out over the Metropolitan Cathedral, the oldest in Latin America. Choose your souvenirs from one of the design and fashion boutiques on the street, and check out the Mexican seafood at Itacate de Mar, run by Gabriela Cámara, chef of Contramar – one of Mexico City's most famous restaurants.
circulomexicano.com
El Patio 77
Best for: A sustainability-forward stay
Location: Joaquin Garcia Icazbalceta No. 77, San Rafael, Cuauhtémoc, 06470 Ciudad de México
Price: 2,500-5,900 MXN/ 130-300 USD
This bed and breakfast housed in a renovated 19th-century mansion has been active for more than ten years in Colonia San Rafael, a less gentrified neighbourhood in Mexico City – making it a great choice for those who'd rather not bump into a tourist at every corner. Ecology and sustainability have always been key values for this property: solar panels heat the water, and rainwater catchment is used to supply the bathrooms. There are lots of nooks for meeting friends, like the plant-filled interior courtyard and the cosy dining room. Nearby you can explore El Chopo University Museum's contemporary art collection, the Moorish steel structure of the Kiosko Morisco, and specialty coffee shop Camino a Comala.
elpatio77.com
Ignacia Guest House
Best for: Design you can take home with you
Location: Jalapa 208, Roma Nte., Cuauhtémoc, 06700 Ciudad de México
Price: 4,300- 6,500 MXN/ 220-330 USD
Ignacia Guest House, set behind a hidden facade in the heart of Roma, was once a hidden gem for those in the know. The secret is now out and the beautifully designed, intimate hotel should be booked well in advance. The 1913 mansion was restored into a five-room boutique stay that creates stimulating spaces in bold, warm colours. The hotel is named after Ignacia, the former housekeeper that lived here for almost 70 years, and who is portrayed in lithographs around the house. Traditional Mexican crafts and contemporary design blend together in an organic way, making each space feel truly unique. Highlights include the green oasis of the courtyard, the daily breakfast at the open kitchen, a cocktail at the honesty bar, and a quiet moment in the book-filled library. If you happen to fall in love with one of the furniture pieces or art objects (which will probably happen, it's all that lovely), the owners run a design boutique called Originario, also in the Roma neighbourhood, where you can buy many of the pieces featured in the guest house.
ignacia.mx