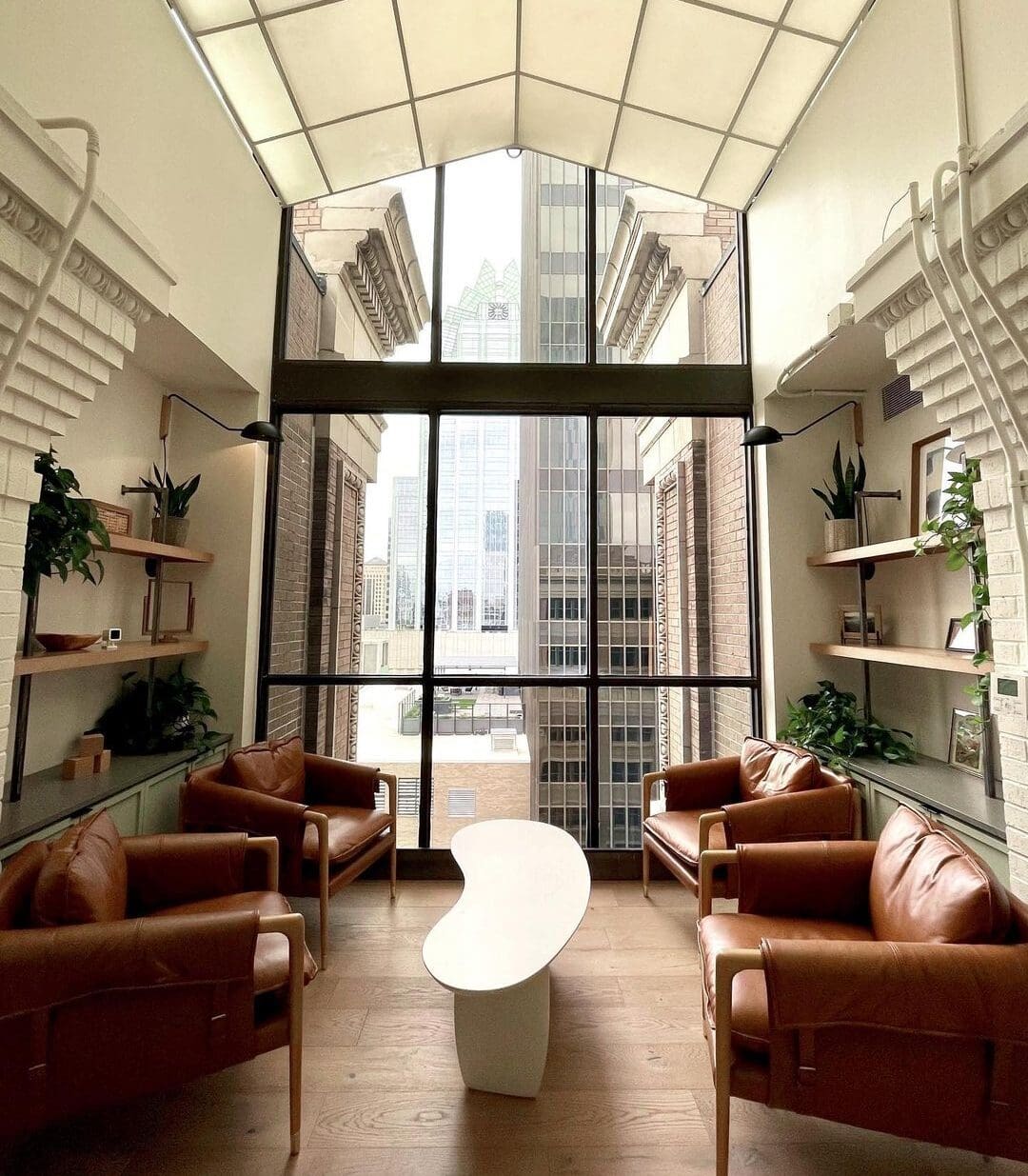 The best US cities for remote working
Last updated: June 19, 2023
From Philadelphia's thriving arts scene to close-knit co-working communities in Detroit and Memphis, these are the best US cities for digital nomads, as handpicked by ROADBOOK writers
The US certainly has a lot to offer a digital nomad. With a swathe of contrasting landscapes, populations and cuisines, you can take your pick from a vast array of cities, spread across the country from the Atlantic to the Pacific coastlines. The most obvious cities may spring to mind (New York or Los Angeles) but among the 50 states are many smaller and more overlooked destinations that are perfectly laid out to welcome remote workers, whether it's cities like Memphis that have had a recent public architectural rejuvenation, or Detroit, where a buzzing community of digital creatives is coalescing.
We've asked three of our contributors currently working remotely across America to suggest their favourite cities in the country that are best suited to this lifestyle. They've considered the quality of cafes and co-working spaces, with top-notch wifi available; access to good hotels and places to stay; plentiful bars, culture, and outdoor activities; and the community of remote workers present at each destination, to inform their selection.
From Grand Rapids to Atlanta, Philadelphia to Sacramento, here are the best cities across the US, ripe for remote workers.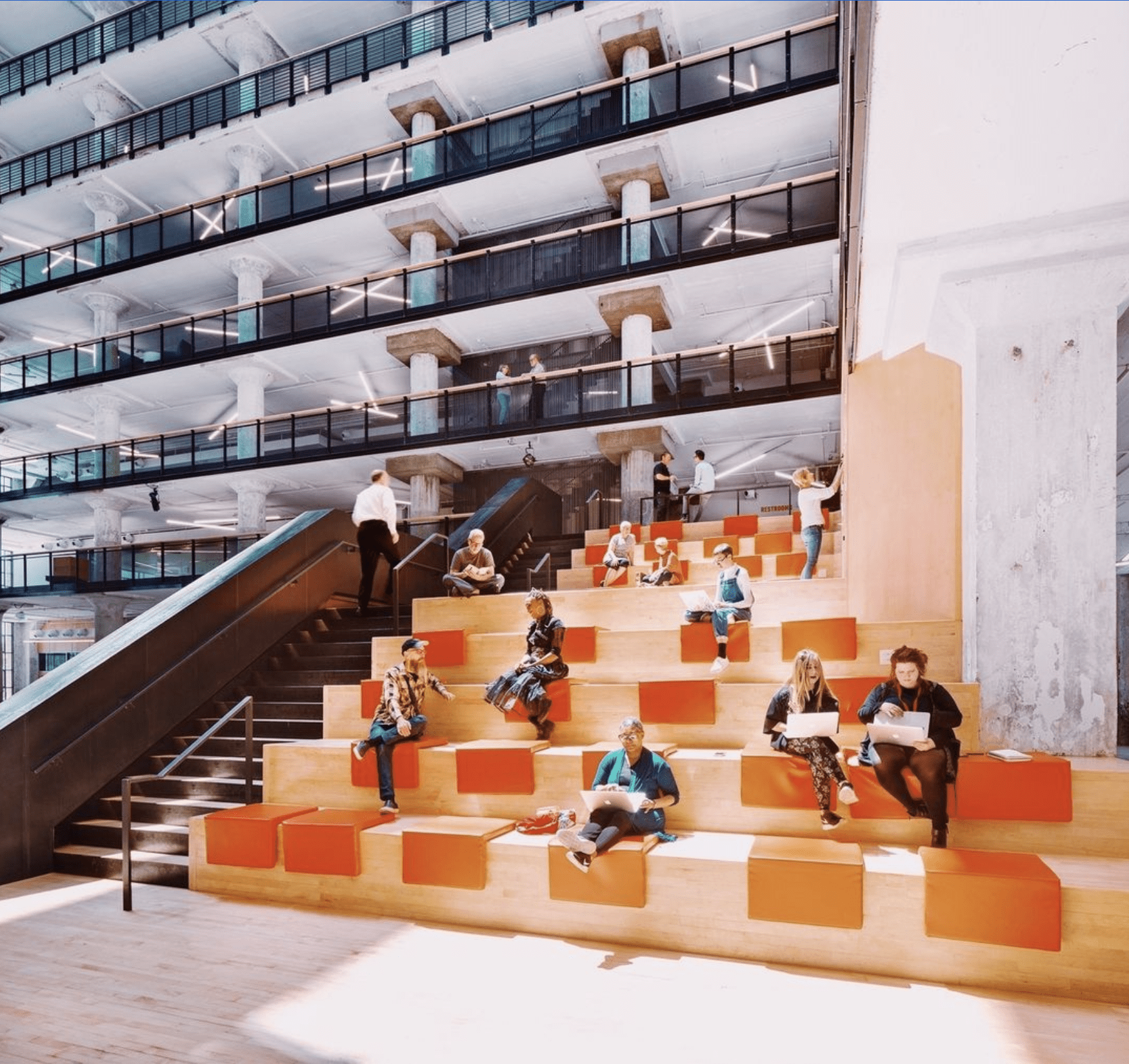 Zoey Goto's favourite cities for working remotely:
Memphis, Tennessee
Memphis is a city seriously on the up, although maybe keep that quiet as the cost of living has yet to cotton on. A recent architectural revival has seen sweeps of once derelict buildings transformed into switched-on start-ups, niche indie shops and quirky coffee haunts, particularly evident in the buzzy South Main Arts District.
Famed for its supportive community, Memphis is an easy place to make connections, helped by relaxed networking events such as The Link Up. Head to the Crosstown Concourse development, a former department store that has been revived by architectural studio Spatial Affairs Bureau, to use the well designed public areas as a free workspace. Finally, a new batch of bike share fleets make navigating the city on a budget a breeze.
Atlanta, Georgia
This peach of a city is currently attracting creatives like a magnet, particularly from neighbouring southern states and the east coast. The allure is a heady combination of affordable housing, great outdoor spaces and a boom in its film and media industries. Those thinking of staying a while will find Atlanta's landscape in the midst of an ambitious revitalisation. The BeltLine pathway offers a leafy rails-to-trails walkway connecting up many of the city's neighbourhoods, while revamped buildings such as Ponce City Market double as informal meet-up spots. Atlanta's lightning-fast internet also takes the heat out of remote working.
Louisville, Kentucky
Looking to collaborate? Then Kentucky's liberal capital has you covered. With a co-working initiative for pretty much every industry imaginable, from hospitality entrepreneurs and product designers to non-profits, this underrated gem of a city is the place to tap into a like-minded collective.
With a footprint bigger than its shoe size, Louisville boasts a lively LGBTQI+ scene (drag nights at Play are the stuff of legends) as well as a flourishing food scene and low-cost accommodation. The highly strollable NuLu neighbourhood makes an ideal base, dotted with mural-clad galleries, AirBnBs and backyard bars. And as the Gateway to the South, Louisville offers easy access to half the US within a twelve-hour drive.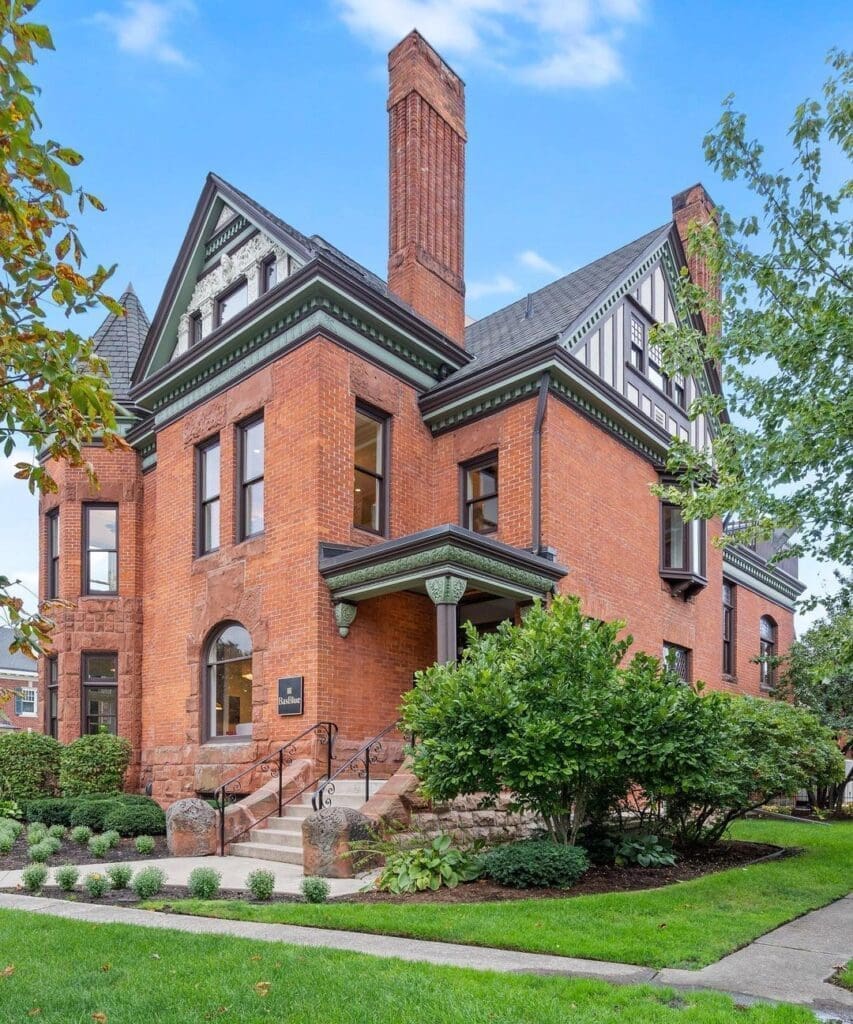 Detroit, Michigan
There's a good reason why Detroit is called the Renaissance City. From the ashes of its once prosperous motor industry, Detroit has risen again to position itself as an incubator of innovation, and has even been crowned as the US's only UNESCO City of Design.
Blocks of affordable short-term lets for remote workers, combined with chic co-working and meeting spaces ranging from the airy interiors at Bamboo to BasBlue's ultra-supportive hub for women and non-binary folks, means this diverse city is tempting a young, nomadic workforce.
There are also endless ways to find your tribe, from local sporting collectives to career development clubs. Neighbourhoods worth putting down roots in include the West Village and Corktown, home to some great live music venues and thrift shop bargains.
Lauren Keith's favourite cities for working remotely:
Kansas City, Missouri
Hear me out: if you think Middle America is all corn and no culture, come visit and get yourself corrected. For digital nomads seeking a place with reasonable rents, lightning-fast wifi, and a small town sense of community, Kansas City leads the pack. My own digital nomad journey does have me stationed here currently, but I'm not the only one singing KC's praises. Kansas City was recently named the best city in the world for a remote working vacation – and not for the first time.
The stats speak for themselves. Way back in 2011, KC became the first ever Google Fiber community, and it's still one of only 18 cities served by the country's fastest ISP. Kansas City was the first major US city to offer free public transport, making it easy for remote workers to try out new coffee shops and co-working spaces. With more than 200 fountains (only a bit behind Rome), 100-plus barbecue restaurants dishing up KC's famous burnt ends, phenomenal art spaces that secure travelling exhibitions seen in few other US cities, and the nation's official World War I museum, Kansas City also offers plenty of things to do when you're off the clock.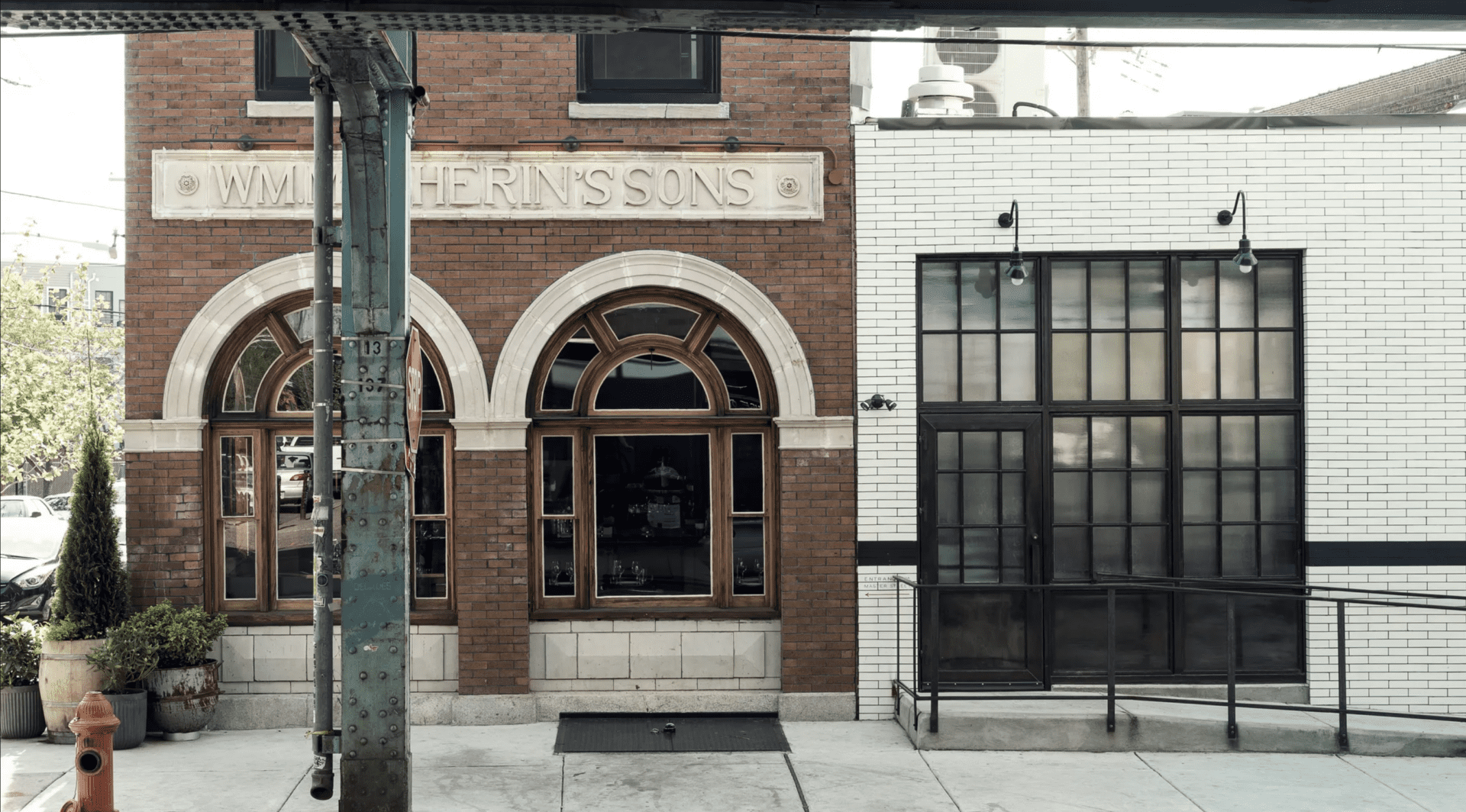 Philadelphia, Pennsylvania
For East Coast urban flavour that comes with a slightly more affordable price tag, Philadelphia is a solid choice for digital nomads and remote workers. The cost of rent in the East Coast's second-largest city is more than 50% lower than in New York City. Philadelphia has fast internet speeds, and it's located in the US time zone that has the most working hours overlapping with the UK and Europe. When you're ready to sign off for the day, Philly is loaded with museums and history, including Independence Hall (where the Declaration of Independence was signed in 1776), Philadelphia Museum of Art and the delightfully derelict Eastern State Penitentiary, a prison opened in 1829 that's been converted into a creepy museum and evocative art space. Creatives flock to Fishtown, a neighbourhood brimming with independent bars, bookshops and the much-lauded Wm. Mulherin's Sons, a boutique hotel with an Italian restaurant, which is primed for people watching. The city's food scene is top-notch, and you're bound to make at least a few new friends at one of the many bars in the City of Brotherly Love. If you want to explore even more of the East Coast, Philly is well connected by train to Washington DC, New York and Boston.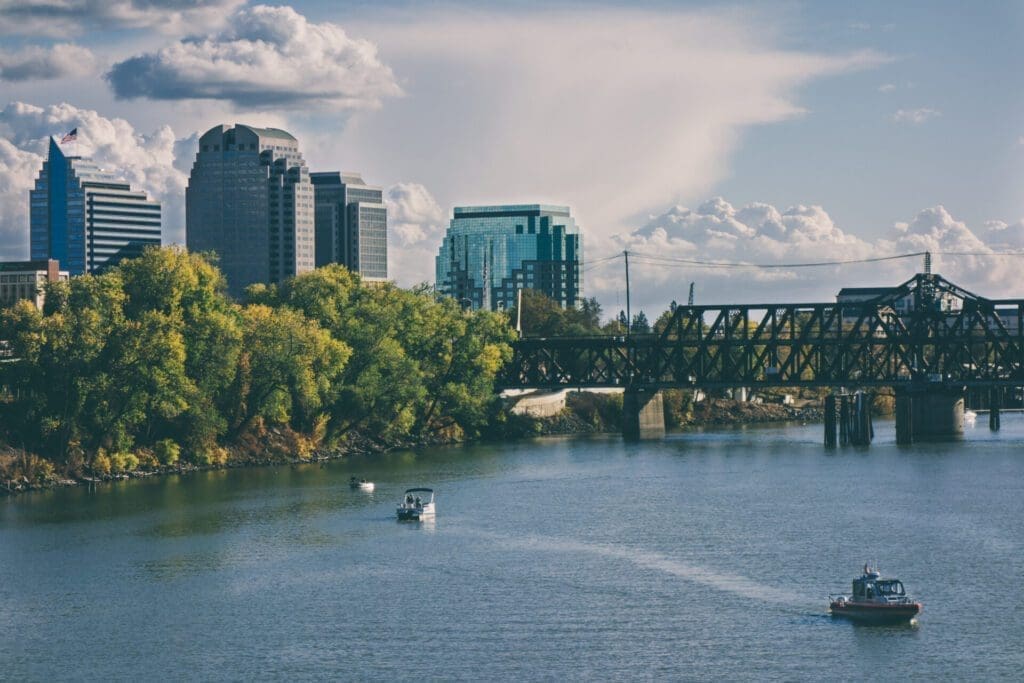 Sacramento, California
If you crave a remote work getaway under the California sun, but baulk at the cost of staying right on the coast, underrated Sacramento promises the perfect happy medium. The capital of California is ideally situated to give you easy access to the cultural cool and tech brains of San Francisco (two hours away by train or bus), mind-clearing scenic vistas and epic hikes in Yosemite National Park (three hours by car), skiing or sunbathing at glacial-blue Lake Tahoe (two hours' drive), or a dip in the Pacific.
But you don't have to leave town at all. Have business lunches at Sac's bounty of farm-to-fork restaurants (the movement started here), or work hard (or hardly work) from a window seat at the city's 50-odd breweries.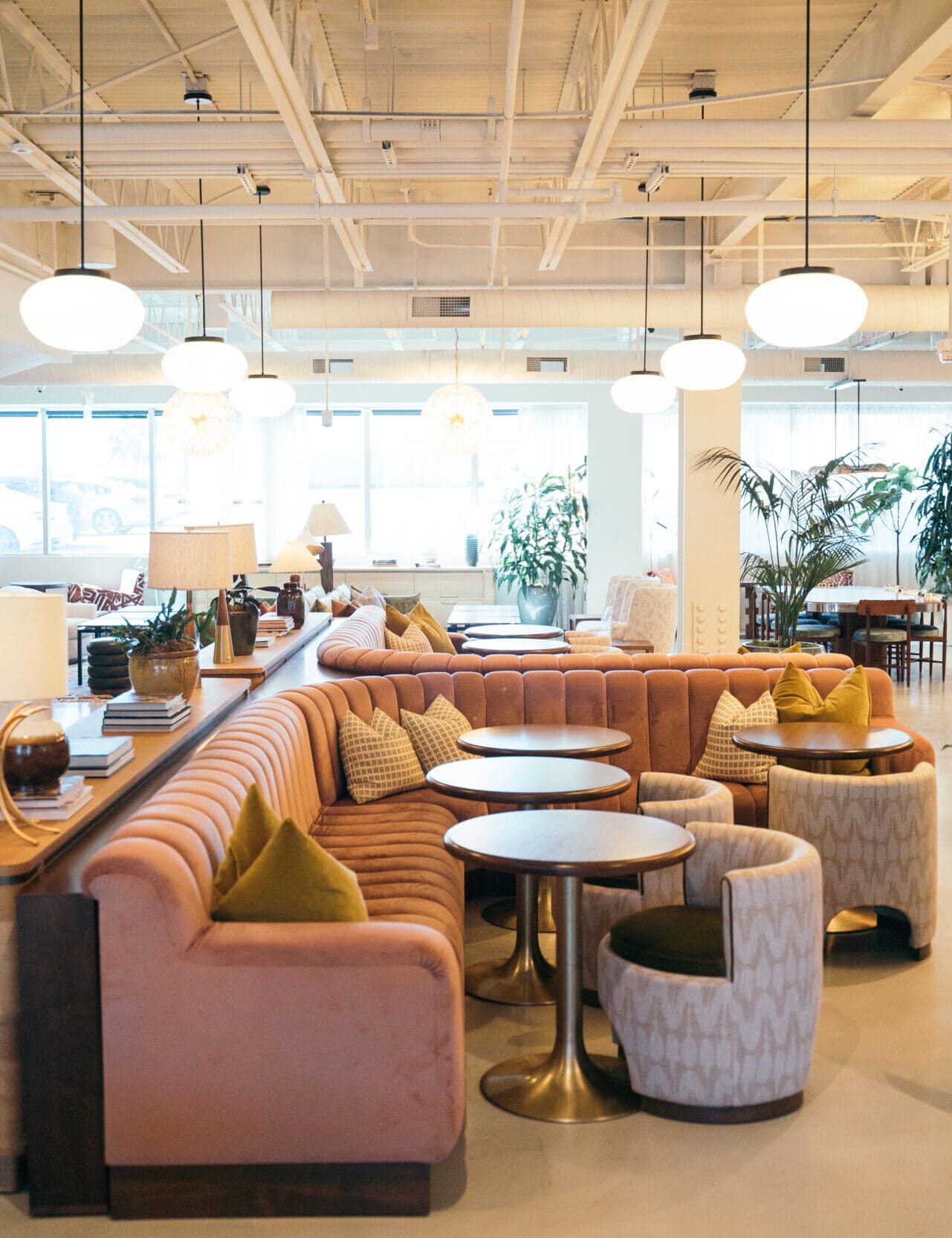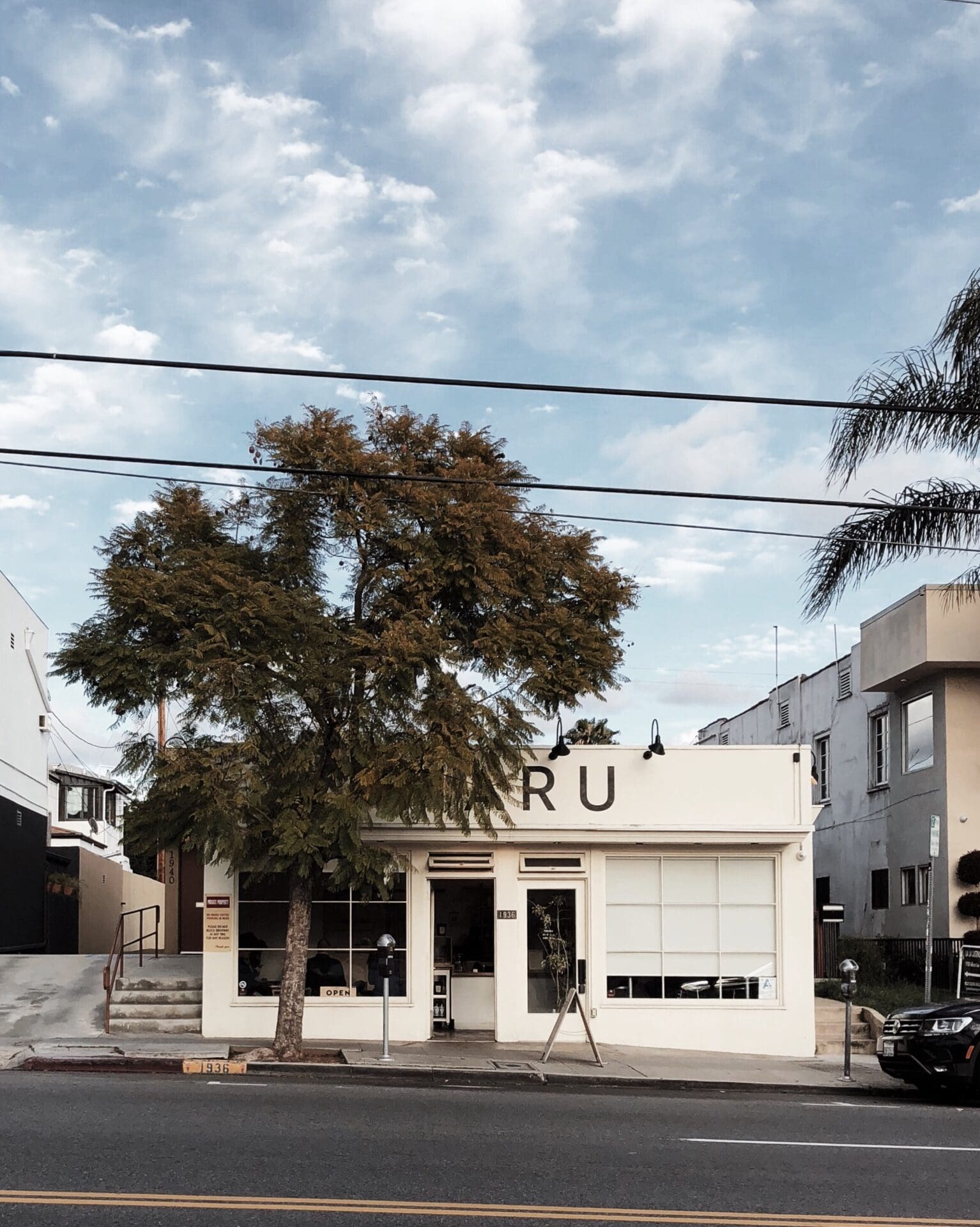 Valorie Clark's favourite cities for working remotely:
Los Angeles, California
Los Angeles has a lot to offer remote workers, including great weather and a healthy balance of work and play. Coffee shops across the city have great free wifi, including Eightfold in Echo Park and Flowerboy Project in Santa Monica. In Hollywood, Second Home bills itself as the healthiest co-working space, with al fresco workspaces and verdant views from every office. Hotels like Freehand have dedicated workspaces in their lobbies with super-fast wifi, and a rooftop pool and bar for when the workday is over. With a million things to do around Los Angeles, you'll never be bored.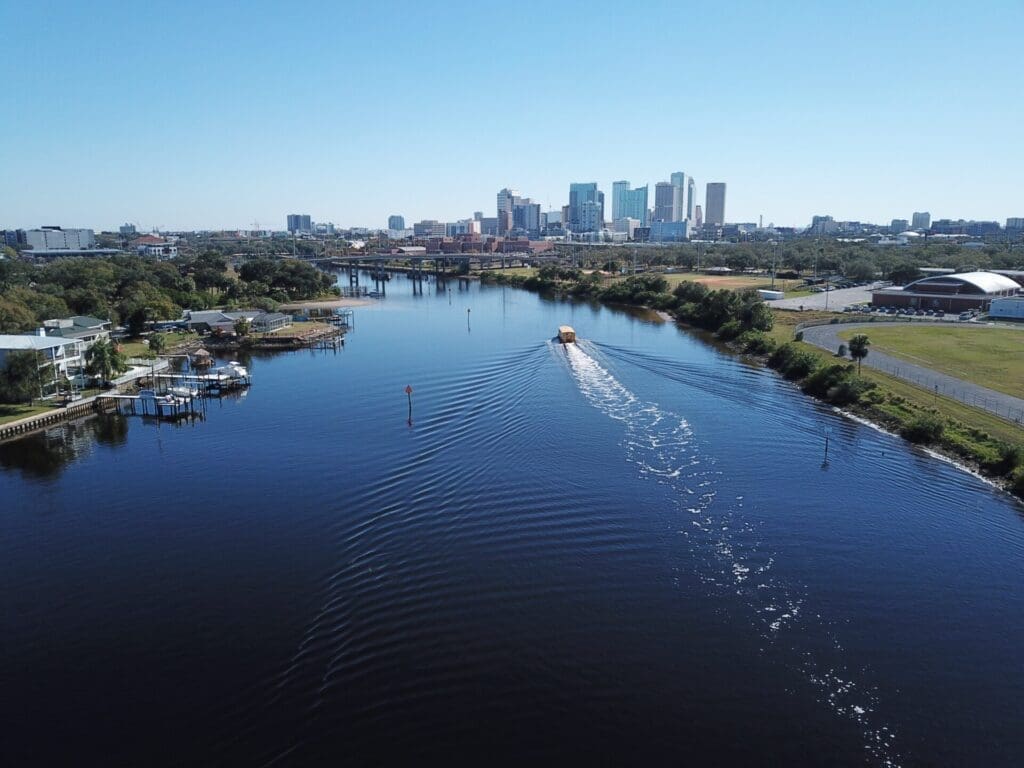 Tampa, Florida
As one of the fastest growing cities in the US, Tampa is a young and vibrant city with a lot to offer remote workers. Around Ybor City and The Heights are a dozen great coffee shops with free wifi (try to hit Now & Then's next pop-up) and stylish co-working spaces like Industrious. The city has a lot of well-priced AirBnBs and hotels, like the pet-friendly Hotel Alba. During downtime, head down to the recently developed Water Street, a new walkable urban community with great restaurants and bars right on the bay. Nearby St. Pete is also famous for being home to the best beach in America.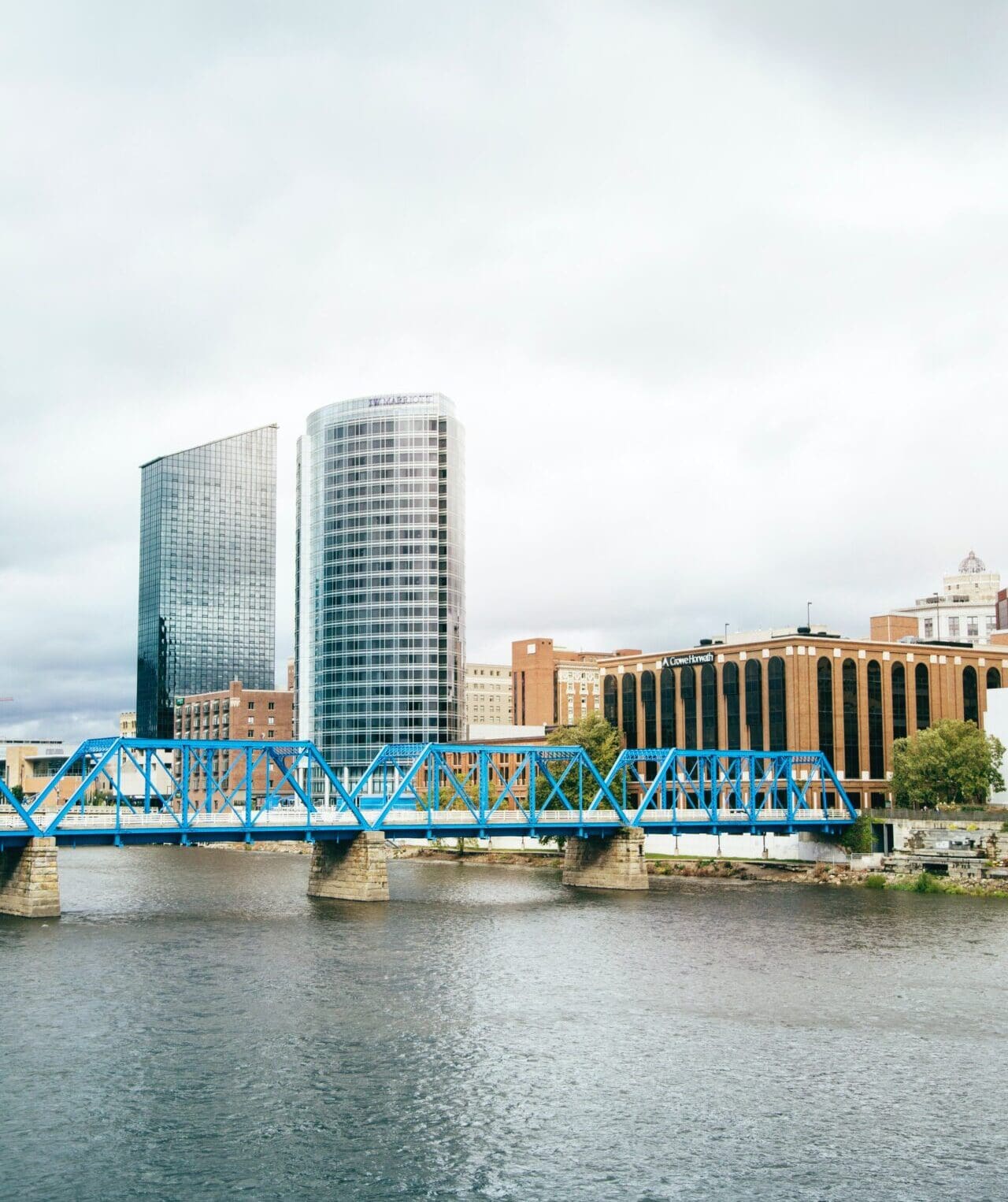 Grand Rapids, Michigan
On the sleepier end of the list is Grand Rapids, Michigan. Though less diverse and smaller than Michigan's more famous city, Detroit, Grand Rapids offers a slower way of life for remote workers looking to take it easy. Several coffee shops throughout Grand Rapids offer wifi – try any of Madcap's locations. Several co-working spaces are available too; The Factory offers affordable single-day passes. What sets Grand Rapids apart from other cities is its much more temperate summer, so outdoor remote work is comfortable and nature escapes are more available. On weekends, day trips to scenic Lake Michigan are easy and relaxing.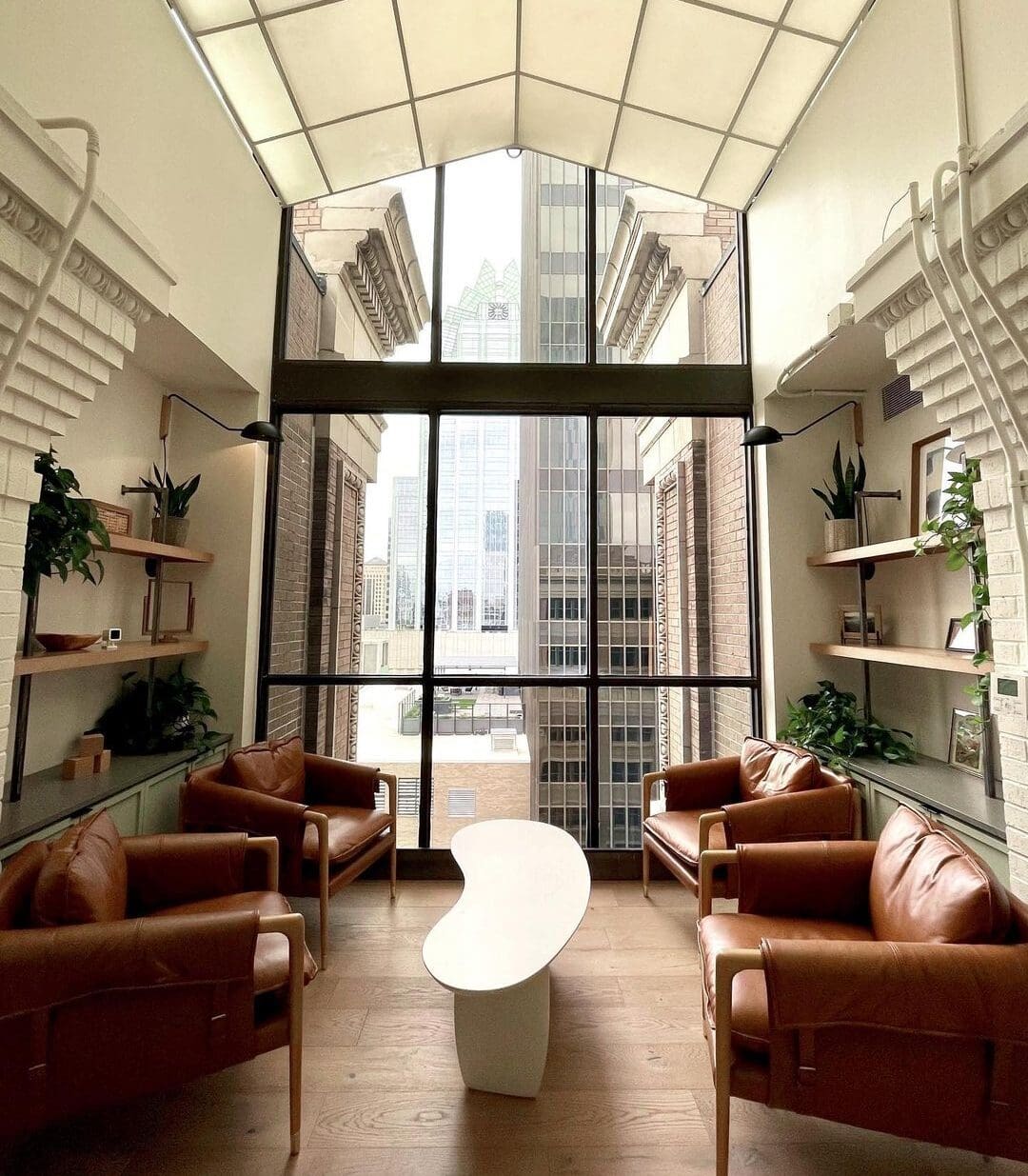 Dallas, Texas
The DFW Metroplex is known for its most famous city, Dallas, but the whole urban area is a great location for remote workers. Wifi is ubiquitous in coffee shops and hotel lobbies all over the area. Dallas has some excellent independent coffee shops to work out of (Fiction has a few locations to try) and great co-working spaces (check out Common Desk). When you're ready to close the laptop and play, Dallas has options for everybody: there are several incredible museums like the Dallas Museum of Art, the city is a frequent stop for touring bands and Broadway shows, and it's all fuelled by a powerful restaurant scene – try Stepchild by chef Misti Norris before it's gone.
Read more: discover the best European cities for working remotely


JOIN US FOR THE JOURNEY
Subscribe to the newsletter
City guides, culture, photography and ideas, with expert analysis on the biggest stories in travel