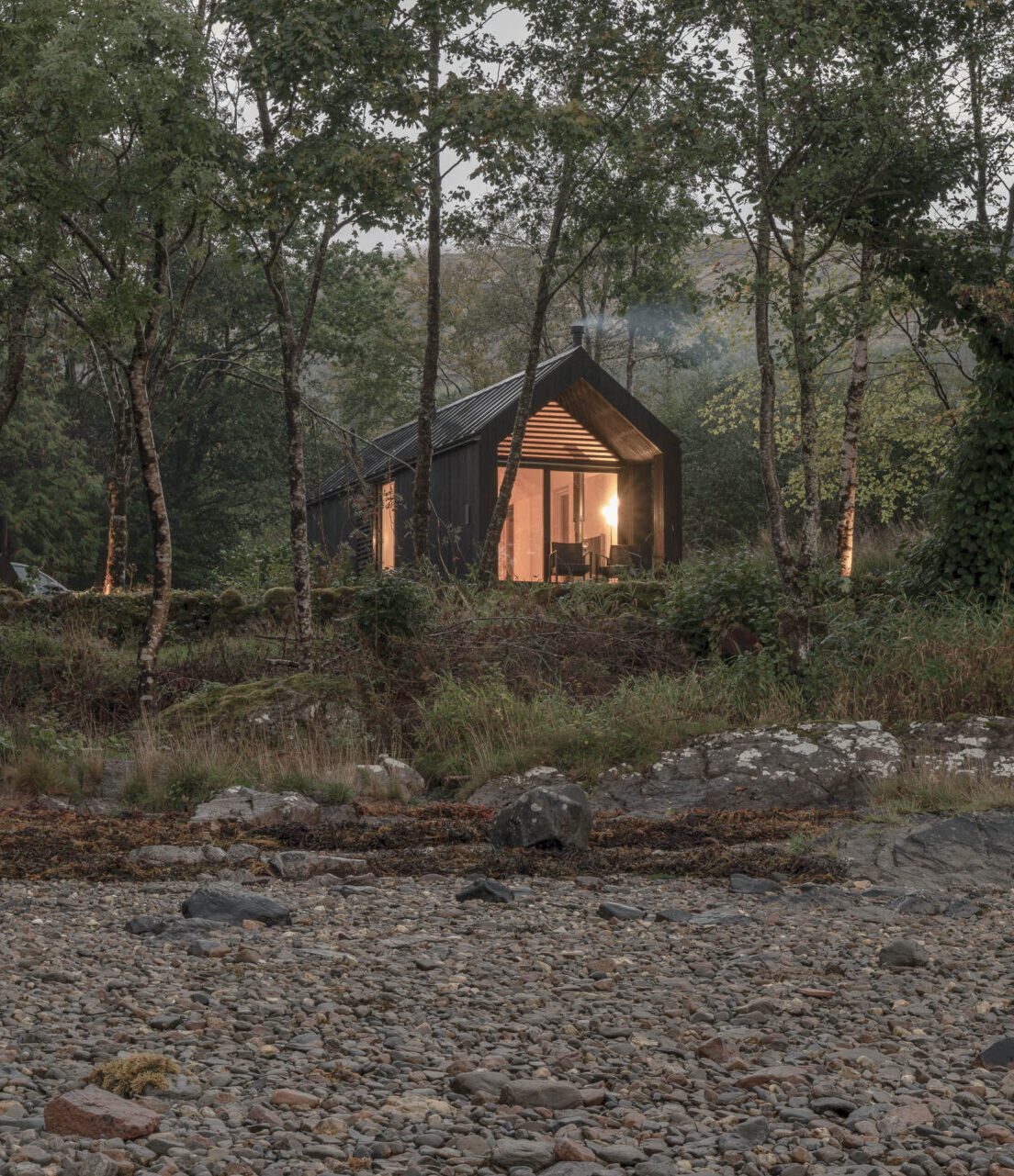 How are holiday rental companies evolving in 2022?
The holiday rental market is booming thanks to key players like Airbnb and Plum Guide, who are adapting for digital nomads and more. ROADBOOK reports
A sky cocoon in the Azores discovered on Airbnb; a design-led home in the Lodsworth countryside booked through stylish self-catering experts Cabins and Castles; and experiential glampsite Marston Park, where I slumbered in the midst of a glowing Bruce Munro art installation: these are just a handful of the handsome holiday rentals I've stayed in over the past year.
In their design, quality and variety, these properties show the increasing strength of the rental accommodation market, whose popularity has boomed in recent years. Initially born of necessity due to pandemic-related health concerns and restrictions, the allure of rentals shows no sign of abating, for digital nomads and holidaymakers alike.
Deloitte's Travel Outlook 2022 found that during the 2021 holiday season, more than four in ten of the travellers booking rental properties were first-timers and that three out of four of those new renters planned to continue booking rental accommodation.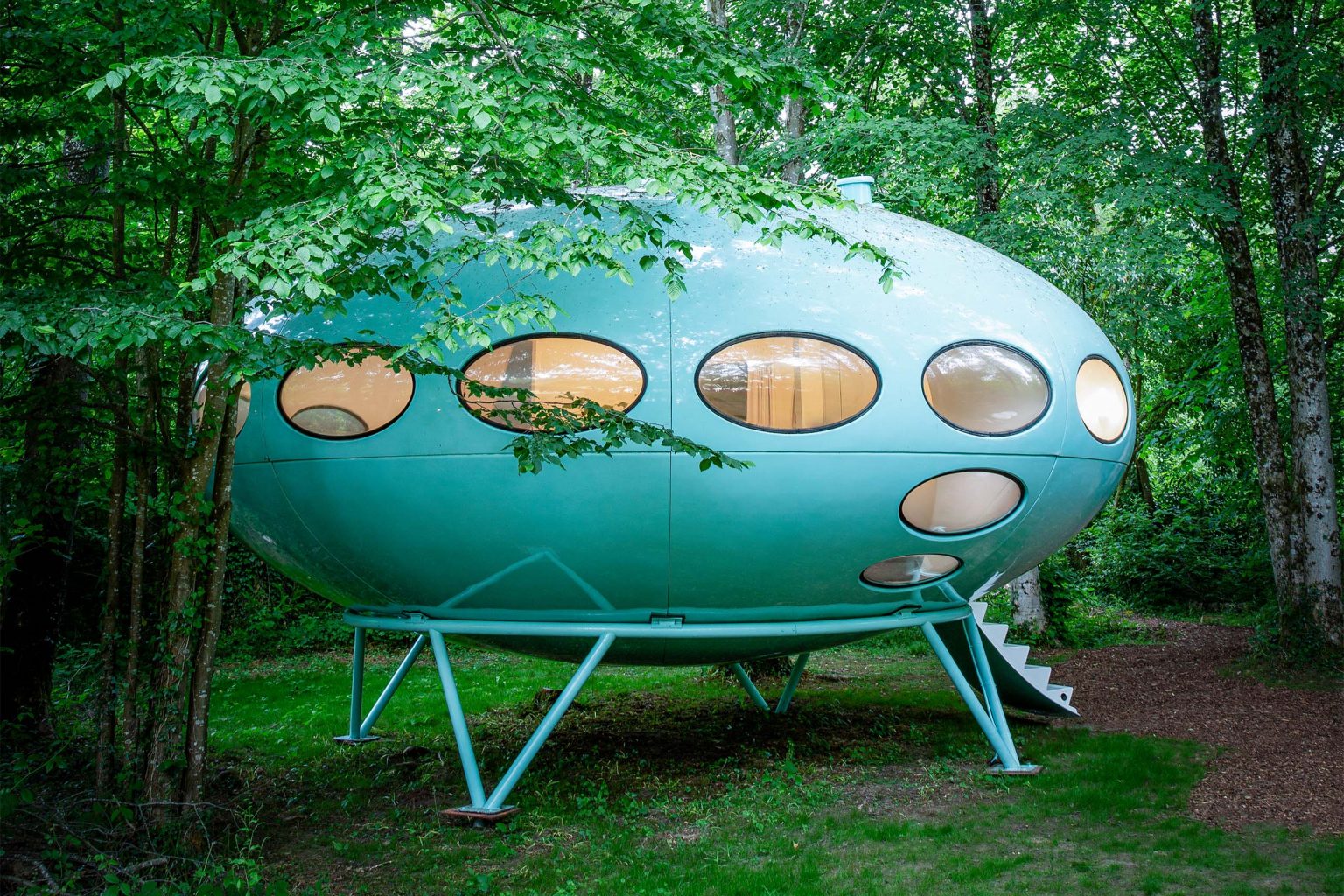 Part of rentals' appeal lies in their ability to create a home-away-from-home experience – albeit a very plush one, usually in more interesting surroundings than our permanent abode. Add in the freedom that comes from the shift towards remote working and longer trips, and it's unsurprising that booking platforms and holiday rental companies are adapting to suit travellers' shifting needs. Catering to remote workers is just the first step: the most shrewd rental platforms are also targeting families with children, as well as sustainably-led travellers looking for more mindful stays.
"Remote working has unlocked a travel revolution. We believe the ability to work from anywhere in the world for one or two months a year will be one of the defining status symbols of the next decade," says Doron Meyassed, founder of The Plum Guide, a collection of best-of-the-best holiday rentals. "Nobody wants to enter a lottery when looking to find a home away from home for an extended period," he adds.
To counter the fatigue of scrolling through pages of rentals with sub-par photography and mixed reviews, The Plum Guide's properties are heavily vetted, informed by a combination of algorithms, data analysis and in-person 'Home Critic' visits. With 40% of customers speaking to Plum Guide's Matchmaking team now enquiring about home-away-from-home working, the brand has added work-from-home amenities to the selection criteria for new properties, and WFH facilities are assessed by the Home Critics, too.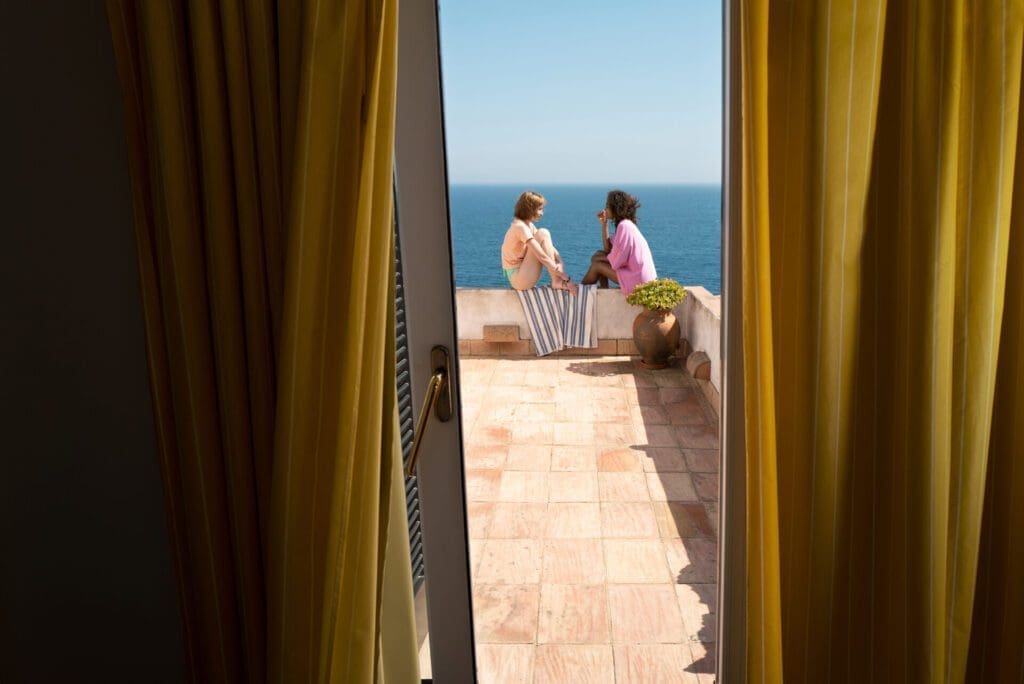 Always at the forefront of the rental industry, Airbnb reported that around one in five guests were booking remote working stays in 2021, and their new Live and Work Anywhere programme aims to help grow that segment. Collaborating with governments and destination marketing organisations keen to attract WFAs, Airbnb now has dedicated landing pages for partner destinations highlighting the best long-stay listings, entry requirements and tax policies. Recently it zoned in on Queensland's lets in Australia, which 'take the home office on vacay,' including a floating eco-villa in the Sunshine Coast and a 'work from rainforest' getaway in Cape Tribulation.
With long-term trips on Airbnb at an all-time high, representing around one in every five nights booked, another of the brand's innovations is Split Stays, an integrated search feature that splits bookings across two listings back-to-back, with homes handily paired by location or activity, such as surfing or skiing. Another big player, Vrbo (now owned by Expedia) has a 'discount' filter allowing guests to check for long-stay price reductions, as well as 'trip boards', a planning tool that allows multiple people to collaborate when plotting a group escape.
Welcome Beyond, which brings together original, design-led holiday properties, has launched a new remote workers collection where you'll be able to book the likes of Il Fienile, a one-room B&B in Tuscany offering workcationers the option to book a fully-equipped office nearby. And these remote working requirements are strictly vetted: ahead of a recent long-stay booking in the Yucatan, Welcome Beyond co-founder Chris Laugsch worked with the owner to test upload and download speeds to make sure it'd meet clients' needs.
New on the scene, startup Ashore is solely targeting the work from anywhere (WFA) crowd, listing only the best homes in the UK for remote work stays. The USP is that all of its collection properties across England have a uniform workplace setup with super-fast internet, a Herman Miller ergonomic chair, dedicated desk space and an Apple monitor.
This autumn, it will launch four rentals in Hay-on-Wye, available exclusively through Ashore for a month, with packages including train station shuttles and one-off experiences. Founder Aled Maclean-Jones hopes that this 'cluster' approach will help to create a 'true remote working' community.
While not a rental company as such, Nomad X is a platform that matches digital nomads with co-living and affordable long-term lets on the ground, creating communities and stimulating income in the areas it operates – so far, it's created a 'digital nomad village' in Madeira that generated several million dollars worth of income for the local community, and there are plans for a similar set-up in Pipa, Brazil.
These developments aren't just reserved for luxury rentals, either. Quirky lettings specialist Host Unusual even has a co-working campsite on the books, with The Secret Shelters in Sussex launching its own Secret Office, which allows campers to book a desk space while staying in the heart of nature, not long ago.
Conversely, Canopy & Stars are seeing a rise in properties that deliver 'off-grid and offline' experiences, with the likes of remote Hinterlands Hidden Hut in Cumbria, only accessible by a 30-minute hike, proving consistently popular.
It's a similar story for members-only Kip Hideaways, known for its curated collection of small, soulful UK rentals, including Shepherd's Huts and dreamy cottages. "By far the most popular spaces are those which allow members to switch off when they're not working," explains co-founder Sarah de Vere-Drummond, hence a dedicated digital detox collection. While outdoor accommodation site pitchup.com now includes Wi-Fi ratings on all their listings, they've recently added Peaceful Metre, a search function, which allows travellers to find more tranquil sites, too.
While the trend towards both hyper-connected and circuit break rentals might seem conflicting, it reflects wider cultural shifts in 2022.
"For many, 'work' and 'life' have become inseparable… and savvy rental firms are responding to this by highlighting homes that are well-equipped for remote working," explains Jenny Southan, founder of travel trend forecasting agency Globetrender.
On the flip side, "for those who struggle to disconnect, there is a rising counter-trend for going off-grid." She predicts that "as humans in the West become 'over-technologised' there will be greater demand for vacation retreats that offer simplicity and minimal digital distractions."
Travelling ethically and sustainably remains a firm priority for 2022's travellers. Fairbnb.coop, a booking platform with a community-first ethos that already operates in six European countries, including Italy and Belgium, plans to expand its reach, launching in the UK, Canada, Poland and Turkey this autumn.
Ensuring that positive impact stays are as enriching for the residents as visitors, a portion of the commission taken by the platform for each booking is donated to community projects chosen by local representatives. Co-founder Emanuele Dal Carlo also hopes "to launch local experiences, as well as home exchange and mid-term stays, connected with universities and coworking spaces," with a similarly community-focussed approach in future.
After an influx of inquiries about stays with eco-credentials, luxe villa rentals company Tuscany Now & More has launched a collection of sustainable villas, featuring the likes of Granaio Lavandoloso in Umbria, which runs entirely on solar energy, and highlights villas with naturally-filtered pools and organic vegetable patches. And as of this year, Unique Homestays is encouraging rental homes to install EV chargers; Aquila, a lake house in Cumbria, has a newly installed Tesla Powerwall home battery system and an electric car charging point. Customers of pitchup.com can also search for sites with electric car charging points, and all listings now include distance to public transport hubs – an added convenience for travellers opting for low-carbon train travel.
Rather than simply acting as a platform to access a curated range of top-notch accommodation, some rental companies are increasingly embracing a more involved role. Le Collectionist, which specialises in high-end villa and chalet rentals, have significantly expanded their child-friendly concierge services, which cover everything from tutors tuned into the school curriculum to tailor-made escape room games – all of which help to ensure seamless stay for the whole family. Luxury Cotswold Rentals are stepping up their holiday planning too; guests get access to a 'Cotswold Passport' through a dedicated app, packed with insider recommendations and discounts at local businesses. The brand are also crafting ever-more bespoke experiences – think private tours of Highclere or Wim Hof therapy sessions on site.
No doubt, platforms will continue to up their game in order to differentiate in a competitive, lucrative market, making rental stays – whether for work, holiday, or a combination of both – even more convenient, appealing, and relevant to 2022's traveller and beyond.
For compelling long reads on the future of travel, subscribe to the ROADBOOK newsletter.