Airline news and trends for autumn: new routes and sustainability initiatives
Last updated: March 15, 2023
There are plenty of new international launches happening in the world of air travel this autumn, from planes and cabins, to routes and even companies – while sustainability and diversity are finally taking flight
Holidays: very exciting. The flights, airports and general logistics involved in going on said holiday: not so much. But it turns out that you can put up with quite a lot when turquoise seas and swaying palm trees (insert dream holiday scenario here) lie at the end of it.
The airline industry is constantly under scrutiny to make itself more sustainable, inclusive, efficient, cheaper and, on the whole, more enjoyable – although given the recent furore around flights, we're not sure anyone's having much luck…
Thankfully there are plenty of visionaries out there who spend a lot of time thinking about how to make flying even better (or worse, depending on which way you look at it).
Fasten your seat belts: from futuristic tiny aircraft taxis to a double-decker cabin seat that will give you a, er, whole new perspective – more on which later – here's everything you need to know from the world of trending airline travel.
Say hello to Play Airlines and Norse
Two new airlines, Play Airlines and Norse, have launched, both offering low-cost flights from the US to Europe – just in time to coincide with a sharp rise in the cost of travelling. Play Airlines, an Iceland-based company, has been running since April, but now offers daily flights to Reykjavik from several East Coast gateway cities from 160 USD one-way. Fly Norse, on the other hand, hails from Norway, and operates a New York to Oslo round trip (among other routes) from 223 USD.
Finnair launches flights to Mumbai
Finnair is celebrating the launch of new direct flights from Helsinki to Mumbai. The airline is currently running three flights a week to the Maximum City, which will creep up to four times weekly in November. Beyond connecting Finland with one of India's most creative cities, the flight times have been specifically chosen to allow for easy onward connections to other key Finnair destinations, like London Heathrow and Manchester. Finnair is also working on a strategic partnership with Qatar Airways to open up new routes from Norway to the Qatari capital Doha.

Green Africa celebrates its first birthday
Lagos-based airline Green Africa celebrates one year in operation, proving it is here for the long haul. Despite a climate of collapsing Nigerian airlines, Green Africa has persevered through its first year of business – transporting more than 300,000 folks on some 6,000 flights. Having landed funding from the country's largest finance service provider, Leadway Assurance, the airline is striving towards its goal of becoming the leading air carrier in Nigeria within the next ten years. Don't underestimate its lofty ambitions: Green Africa has demonstrated an ability to shoot for its targets, with an 'On-Time Performance' rate at 75%, which is higher than some of the nation's largest airlines.
Virgin Atlantic changes its gender policy on uniform
Praise be Virgin Atlantic for leading the charge on progressive policy in the skies. Next time you fly with the airliner, check out the cabin crew's pronoun badges and note the ticketing system that allows travellers to use gender-neutral codes and titles like 'U' or 'Mx'. You'll also notice make-up, footwear and the style of clothing are no longer fixed across the board for cabin crew: think heels one day, flats the next. And that goes for everyone. What's more, Virgin Article is also celebrating its alliance with SkyTeam as its only UK-based member. This means you can galavant to more destinations with the airliner – from Mexico to Vietnam – without pesky transfers, and all while lapping up Sky Priority benefits.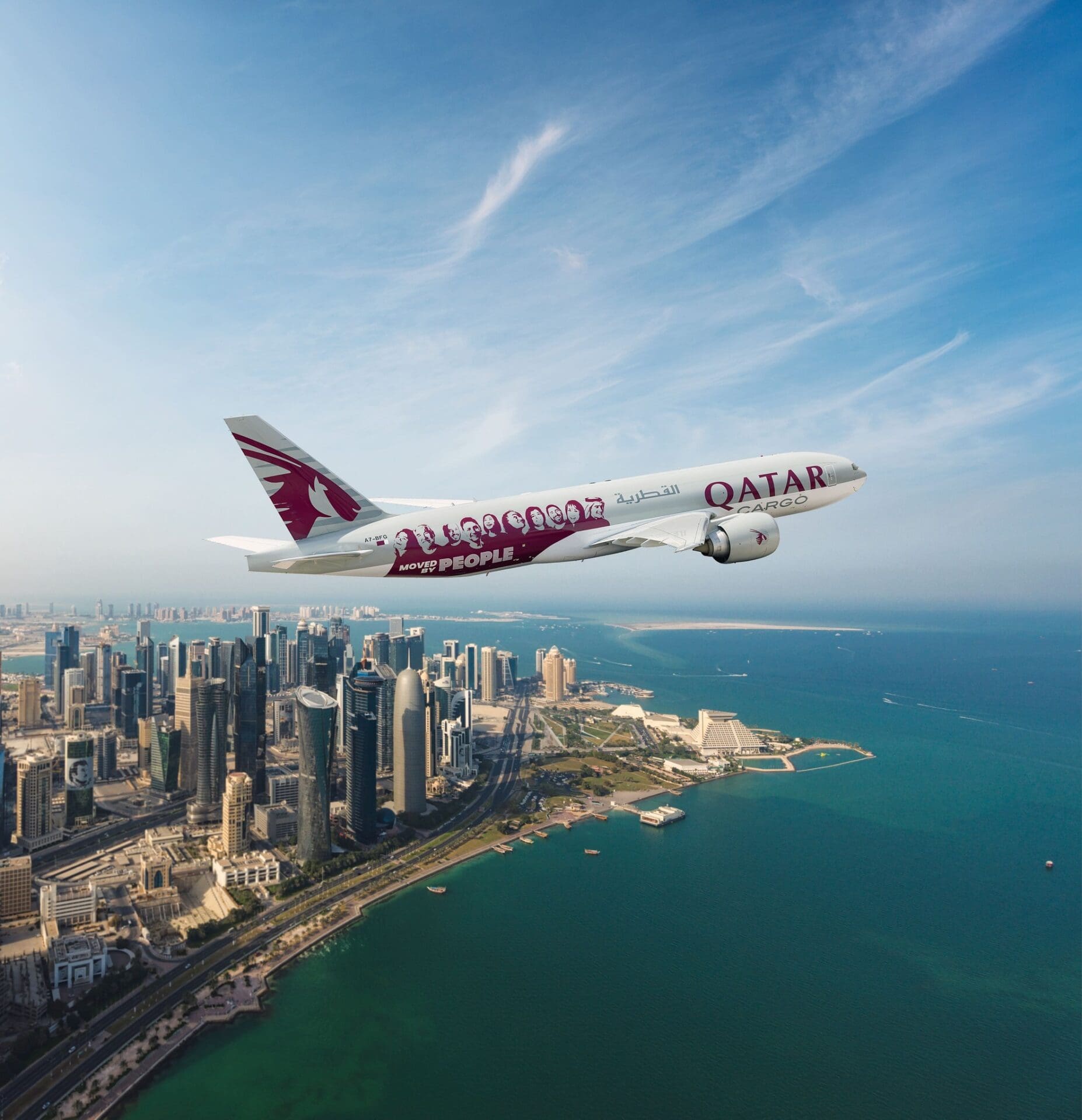 Qatar Airways is named the best airline in the world (again)
Being awarded 'Airline of the Year' is about as good as it gets for an airliner. It is the ultimate accolade from the annual World Airline Awards, which is dubbed the 'Oscars of the aviation industry'. Qatar Airways, no stranger to the title, has nabbed the award for the seventh time and set a new record. Millions of people completed consumer surveys that placed it number one for its cabin innovation and impeccable service.
China Airlines cuts its CO2 emissions by up to 25%
China produces more than 30% of the world's CO2 emissions, making it the biggest culprit across the globe. In 2021, it was at a rate of 11.9 billion tonnes, up from 10.67 billion in 2020. But it's not all doom and gloom, with companies like China Airlines pledging to turn the tide on this reputation. In keeping with their long-term sustainability goals, China Airlines has finalised its order of 24 fuel-efficient airplanes. Its new fleet of Boeing 787 Dreamliner carriers boasts advanced engines and environmentally-friendly technologies worth celebrating.
Air travel is about to go supersonic
And we're not even exaggerating. American Airlines, one of the world's biggest carriers, announced its purchase of up to 20 Overture aircraft from Boom Supersonic. Optimised for speed, safety and sustainability, these cutting-edge planes can fly at twice the speed of today's fastest commercial aircraft and will be table to carry 65-80 passengers at Mach 1.7 speed over water. There are plans to bring them to more than 600 routes, which means you could fly from Miami to London in less than five hours (currently nine-and-a-half hours), and from LA to Honolulu in three.
Singapore Airlines launches products upcycled from business class seats
With all this talk of upgrading, Singapore Airlines is switching the conversation to upcycling. In a new partnership with Bynd Artisan, it's working to extend the life of retired commercial aircraft and in-flight service items by recycling the leather from Singapore Airlines' business class seats. The collection includes a key holder, a crossbody pouch that would be useful to keeping travel documents organised, a watch stand, and a phone and name card case.

Air New Zealand's new economy bunks
Sleeping in a 'Skynest' sounds nice, doesn't it? Cosy. Calming. Air New Zealand's new sleeping pods, giving economy class passengers the opportunity to lie flat during their flight for the first time ever. They don't look all that cosy and calming, but they're certainly an upgrade on sitting upright for 12 hours.
Air New Zealand offers some of the world's longest flights (including a 17-hour whopper between Auckland and New York that launches in September), which means the company is often at the forefront of long-haul developments. The airline's Skynests are sleeping pods with a full-sized pillow, bedding, ear plugs, a reading light, USB charging port and a ventilation outlet, and are stacked like bunk beds. Each pod is bookable for a four-hour session at an additional cost to the economy seating.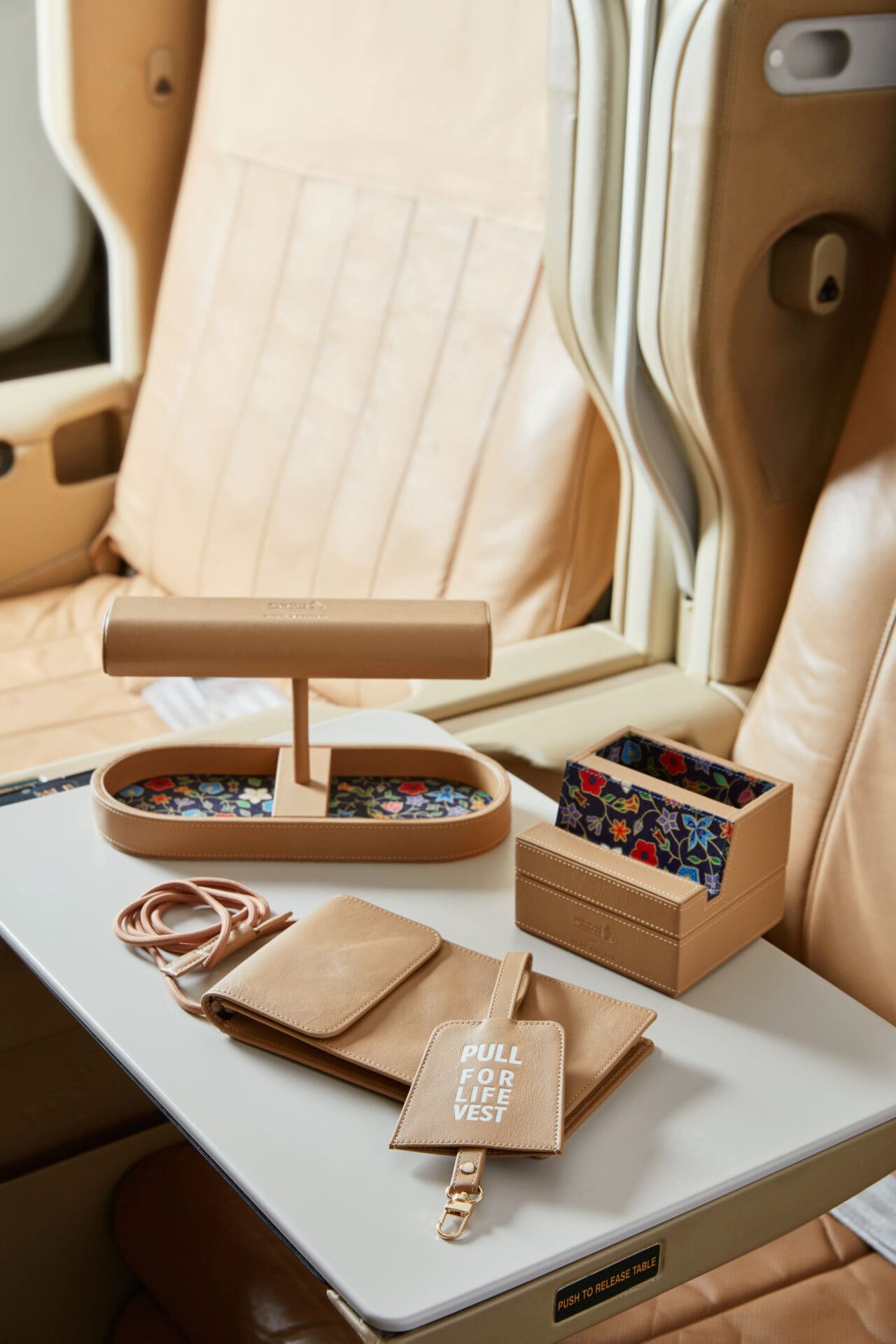 All aboard for double decker plane seats?
A concept has been developed for a new economy cabin seat called the 'Chaise Longue Airplane Seat'. Cue visions of overstuffed pillows and plenty of legroom. However, the reality of the proposed design, developed by airplane seat designer Alejandro Núñez Vicente as part of his college project, looks a little bit different.
Núñez Vicente's idea means that seats don't have another row directly in front of them, allowing for more leg room and a footrest. But the two-level arrangement puts the lower tier's face roughly level with the upper tier's, erm, derrière. Talk about a rear view. The concept has been greeted with a mixture of delight and dismay, and although it's still up in the air, Núñez Vicente has been speaking with several interested parties about making it a reality.
Qantas' new wellness space
Qantas' first class cabins are about to reach new heights of luxury. Project Sunrise will serve the Australia-based airline's long-haul routes between Australia and New York, and is due to launch in 2025, on Qantas' new A350 planes. The concept includes plans for a wellbeing zone with an area to stretch, snack and hydrate, as well as first class 'suites' – a private space with a separate bed, recliner chair and your very own wardrobe (an essential at 30,000 feet, don't you think?). Economy will be getting an upgrade for the new A350s too, with seats with 33 inches of legroom, a next-gen business class seat, fewer seats to allow for more space, and a design that creates 25 per cent less CO2 emissions per passenger, while Project Sunrise will be offset to make it carbon-neutral.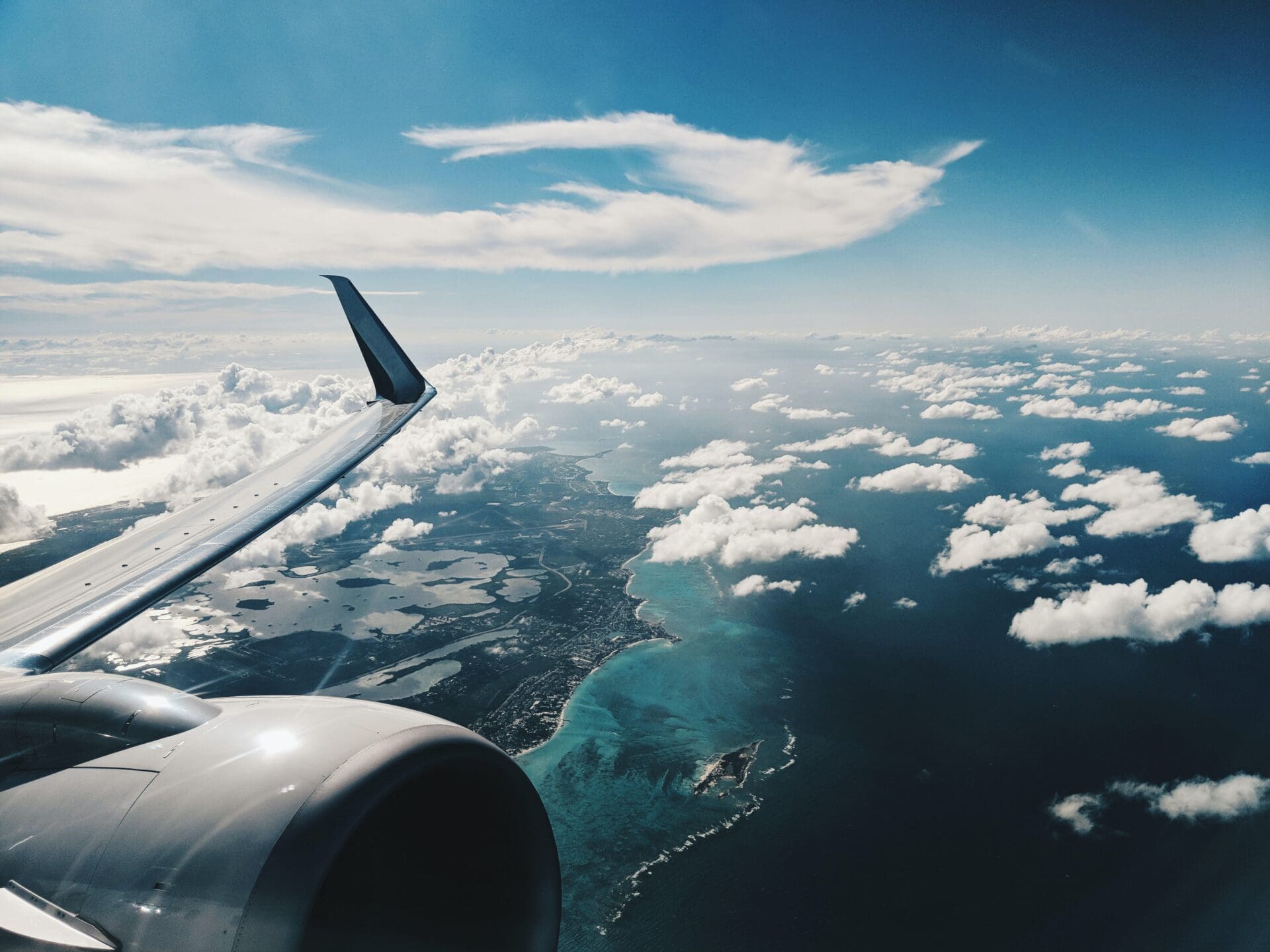 Flight caps cause chaos
Airline news doesn't seem all that interesting – until you've fallen foul of the air travel bedlam currently affecting travellers around the world. Leading the charge are London Heathrow and Amsterdam Schipol, who have both announced daily caps on passenger numbers until late October. The result is fewer flights that are overbooked, not to mention overpriced. Schipol cited a higher-than-expected demand and staff shortages as the reason for its travel carnage, while Heathrow was experiencing so many cancellations and delays that it dropped the number of flights with the hopes of improving service. Australia and the US have also reported a swathe of flight cancellations and delays. Anyone up for a staycation?
For the latest industry trends and compelling long reads on the future of travel, subscribe to the ROADBOOK newsletter.


JOIN US FOR THE JOURNEY
Subscribe to the newsletter
City guides, culture, photography and ideas, with expert analysis on the biggest stories in travel