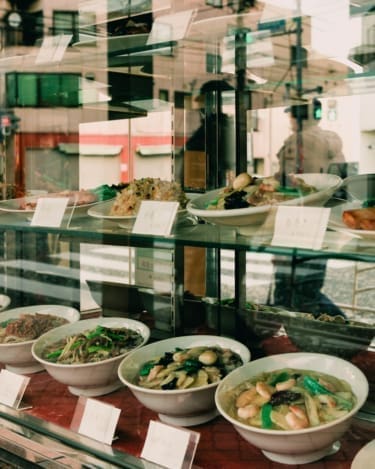 How to navigate the Tokyo food scene, from dining etiquette to culinary neighbourhoods
Last updated: November 6, 2023
Know your kaiseki from your omakase with ROADBOOK's guide to eating out in Japan, from dining etiquette and securing restaurant reservations to exploring the city's feted culinary corners
It's hard to take in the breadth of Tokyo's culinary landscape in a single trip – or even a lifetime. Tucked into neon-lit skyscrapers or nestled among the labyrinthine networks of alleys and side streets, restaurants serving elegant kaiseki cuisine (comprising multiple small dishes) jostle with cocktail bars and yakitori joints. From boisterous izakaya and centuries-old family-run noodle restaurants, to avant-garde fine-dining and natural wine specialists, Tokyo has it all.
Popular versions of some of Japan's most iconic dishes – sushi, tempura and soba – date back to the 17th century, when Tokyo was known as Edo. Local markets and a thriving street food culture emerged, with each vendor typically specialising in a particular dish. This tradition remains strong today, and the city's culinary roots continue to inspire Japanese chefs.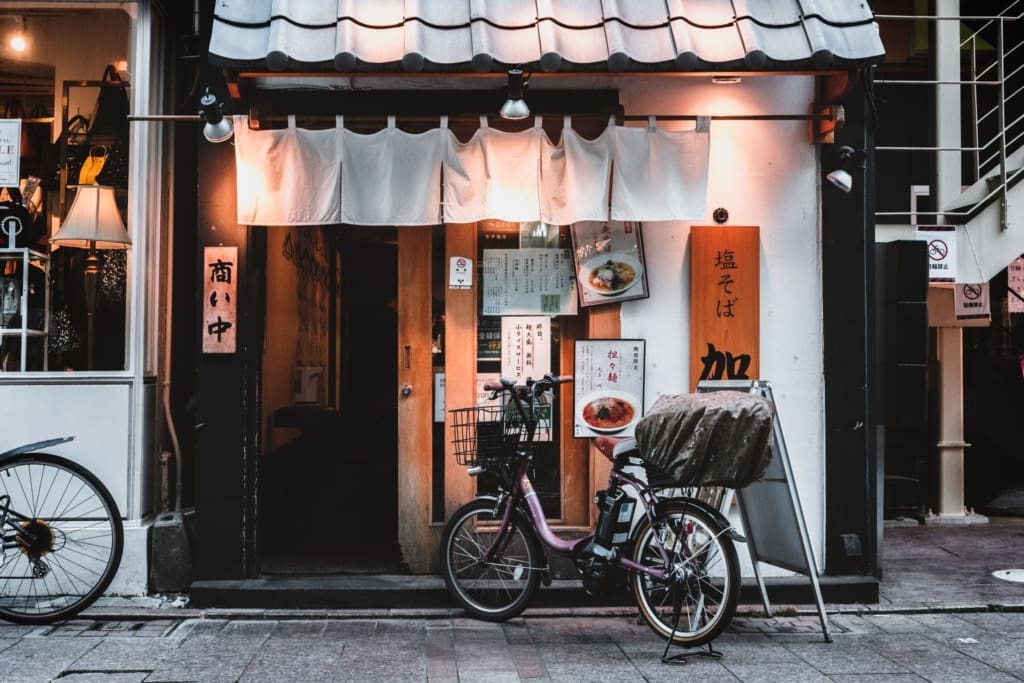 Unlike restaurants in many European or North American cities, where teriyaki chicken and dim sum may sit alongside pork satay and Pad Thai on menus, Tokyo's restaurants strive to perfect one style of cuisine, such as high-end sushi, yakitori (skewers of grilled chicken), or ramen. Chefs are often inspired by the Japanese shokunin philosophy, which means to devote oneself to the mastery of a particular artisan skill.
In addition to its rich Japanese food scene, Tokyo boasts world-class international cuisine. Among the city's 200 Michelin-starred establishments, you'll find Chinese, French, Italian, and Spanish restaurants. Shifting demographics within the city's population of roughly 13 million have given rise to flourishing regional cuisines from South Asia and China, as well as halal options. More recently, there has also been a notable influx of new styles such as contemporary Peruvian cuisine and wood-fired cooking.
Understanding Tokyo's dining landscape
For all its gastronomic bounty, dining in Tokyo can pose challenges for vegetarians and vegans. While more restaurants now offer plant-based dishes, vegan options are still limited, and substitutions are often unavailable without prior notice. Because many Japanese dishes contain dashi broth made with bonito fish flakes, it's best to check beforehand. Restaurants will usually ask if you have any allergies or dietary restrictions at the time of booking.
Planning is recommended, as many venues tend to be small, with no more than 20 covers. The buzziest restaurants – such as three Michelin-starred Chinese restaurant Sazenka or two-starred kaiseki restaurant Den – are frequently booked out months in advance.
Visitors to Tokyo should use booking websites such as Tablecheck, Toreta, and Tabelog, which are free to use, while fine dining reservation platforms Omakase and Ikyu charge a small fee. If you want to secure seats at Tokyo's most coveted restaurants, you can sign up to sites such as Pocket Concierge and Tableall, which charge booking fees of around 50 USD. Otherwise, concierge services at luxury hotels can also assist in making reservations, while some credit cards, such as American Express Platinum, come with privileged booking options at selected restaurants. If you want to get into the city's most exclusive haunts, such as Sushi Saito or Matsukawa – an invitation-only restaurant where a tasting menu starts at 320 USD – you'll need to accompany a regular customer: many of the city's elite restaurants have adopted introduction-only booking policies.
However, with more than 80,000 restaurants in central Tokyo, choices abound. Between 6.30 and 8.30pm is peak dinner time in the Japanese capital, but many restaurants have extended their operating hours to accommodate early and late diners. There are also plenty of excellent walk-in only options for those willing to wait.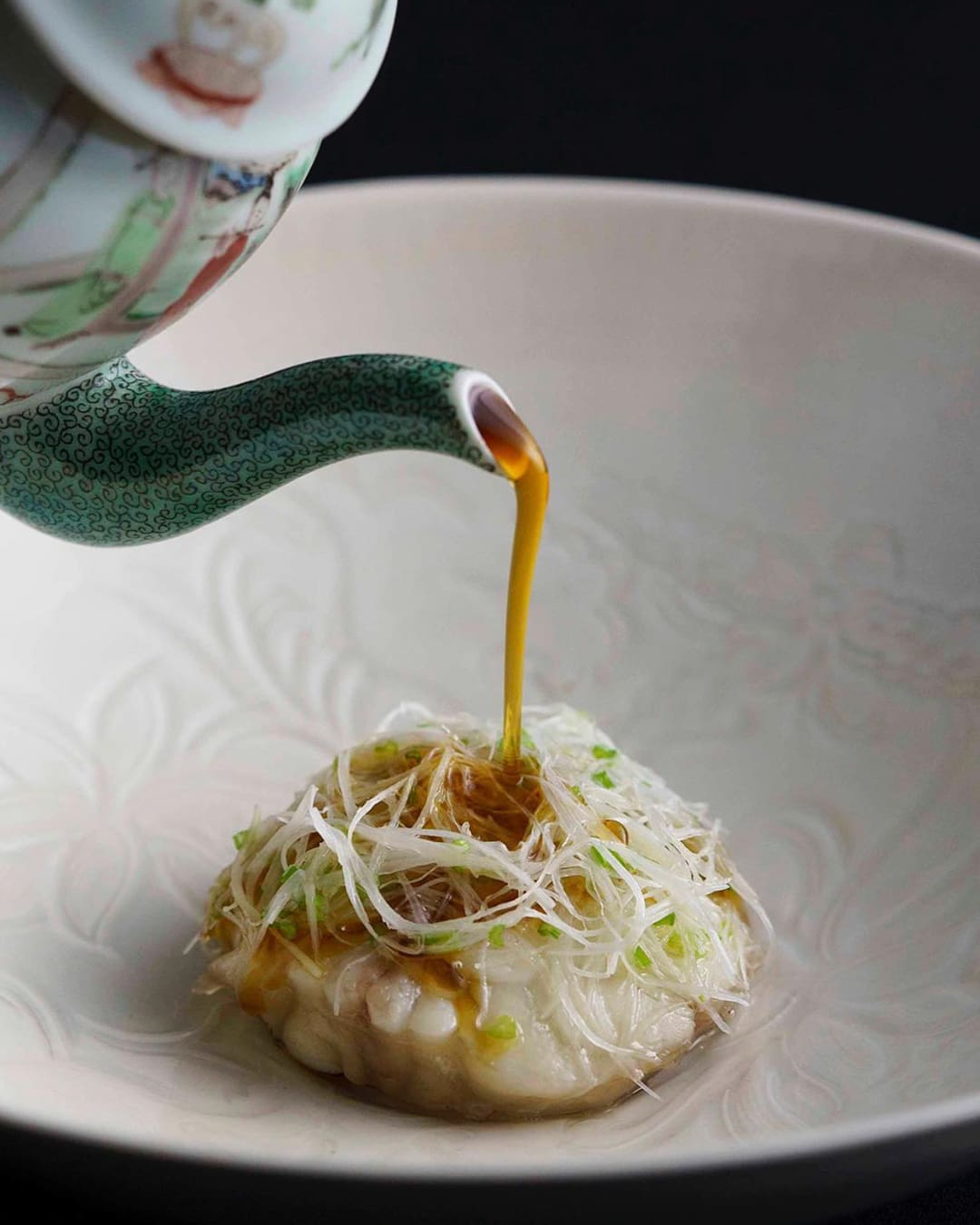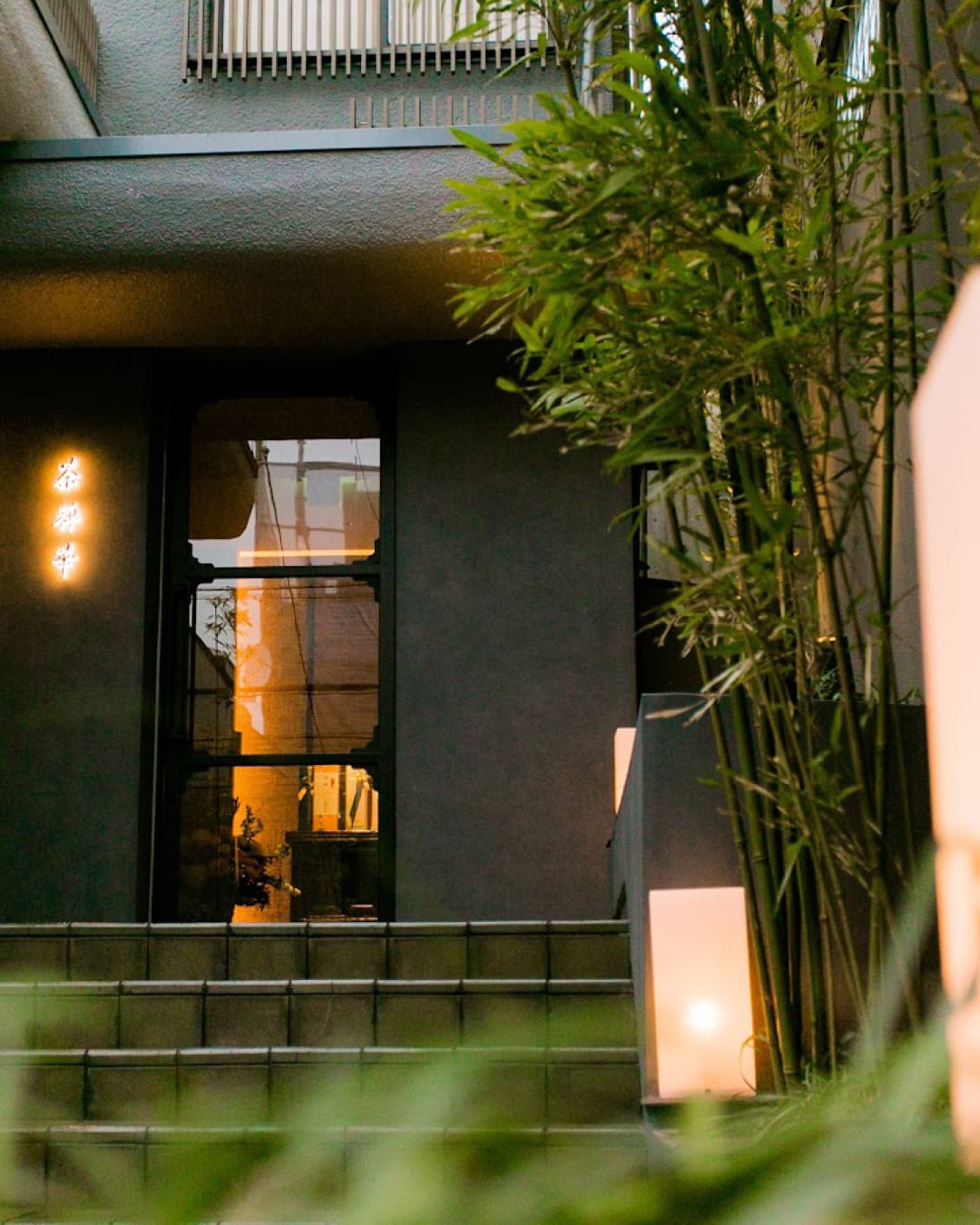 Japanese dining etiquette
Due to the diminutive size of many restaurants in Tokyo, cancellations are taken seriously. A last-minute cancellation fee may equate to the price of an entire meal, and there is a very low tolerance for late arrivals.
Mastering the use of chopsticks is advisable, as many Japanese-cuisine restaurants don't offer forks. Just be careful not to place your chopsticks upright in a bowl of rice: it's considered bad luck for its associations with Buddhist funeral practices in Japan. At high-end sushi bars, it's generally acceptable to eat with your hands – you'll notice a tiny moistened towel to wipe your fingers. Some upscale restaurants ask that diners refrain from wearing strong perfumes, so it's a good idea to check the restaurant's website for information regarding dress code and etiquette in advance.
In Japan, cuisine is highly influenced by the seasons, and it's common for high-end restaurants to offer exclusively omakase (chef's selection) tasting menus. These allow the chefs to showcase the best ingredients of the day. Although the omakase concept is closely linked with sushi and kaiseki restaurants – where chefs employ a diverse range of techniques that highlight seasonal delicacies in multi-course meals – it's worth noting that many mid-range and casual restaurants, including izakaya and yakitori specialists, also provide chef's choice prix-fixe menus in addition to a la carte options.
Japan is renowned for its outstanding hospitality culture. Tipping, however, is not customary. At upscale restaurants, you can expect a 10 to 15 per cent service charge to be automatically added to the bill, and at most casual spots, a modest seating charge of a few hundred yen may be applied.
Exploring Tokyo's flavourful neighbourhoods
The best way to get to know Tokyo is to eat and drink your way through its fascinating and varied neighbourhoods. A handful of districts have gained notoriety for particular culinary styles. Ginza, for example, is known for its concentration of high-end sushi restaurants, while Nakano, near the skyscraper district of Shinjuku, is home to a multitude of ramen shops. In eastern Tokyo's Koto ward, the Kiyosumi-Shirakawa neighbourhood draws coffee enthusiasts with its array of specialty coffee shops and roasteries, and the Yoyogi-Uehara area, near Yoyogi Park, boasts a wealth of intimate natural wine bars. However, local gems are sprinkled throughout every corner of the city.
The vicinity surrounding Shibuya Station is crammed with trendy bars and restaurants. If you venture to the north, you'll wander into the youth-culture hub of Harajuku, where you'll find a number of stands selling cream-filled crepes and cafes serving souffle pancakes within easy walking distance. Heading southwest from Shibuya station, you'll discover the stylish districts of Daikanyama (known as Tokyo's little Brooklyn) and Ebisu. These areas are a haven for food lovers, offering a variety of dining options, all conveniently explored on foot.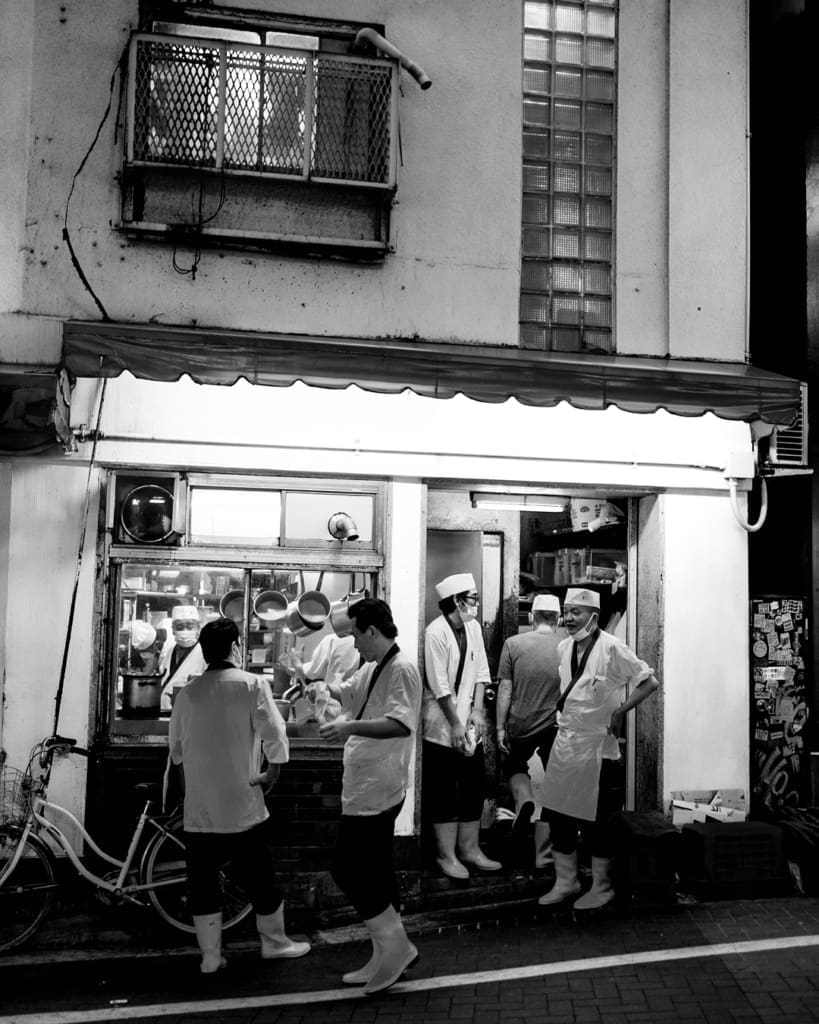 Tokyo dining glossary
Kaiseki
A traditional multi-course Japanese menu, dependent on seasonal produce.
Yakitori
Skewered grilled chicken, which uses cuts from the entire bird, including gizzards.
Izakaya
The Japanese equivalent of a pub, which serves drinks with snacks and sharing dishes.
Omakase
A selection of dishes, often in the form of a tasting menu, entirely chosen by the chef.
Ramen
Wheat-based noodles served in a broth, often with soy sauce and miso. Regional variations include the tonkotsu (pork bone broth) ramen of Kyushu and the miso ramen of Hokkaido. Tokyo-style ramen uses soy-flavoured broth commonly made with pork and chicken.
Tempura
Lightly battered and fried seafood or vegetables.
Soba
Buckwheat noodles traditionally made by hand.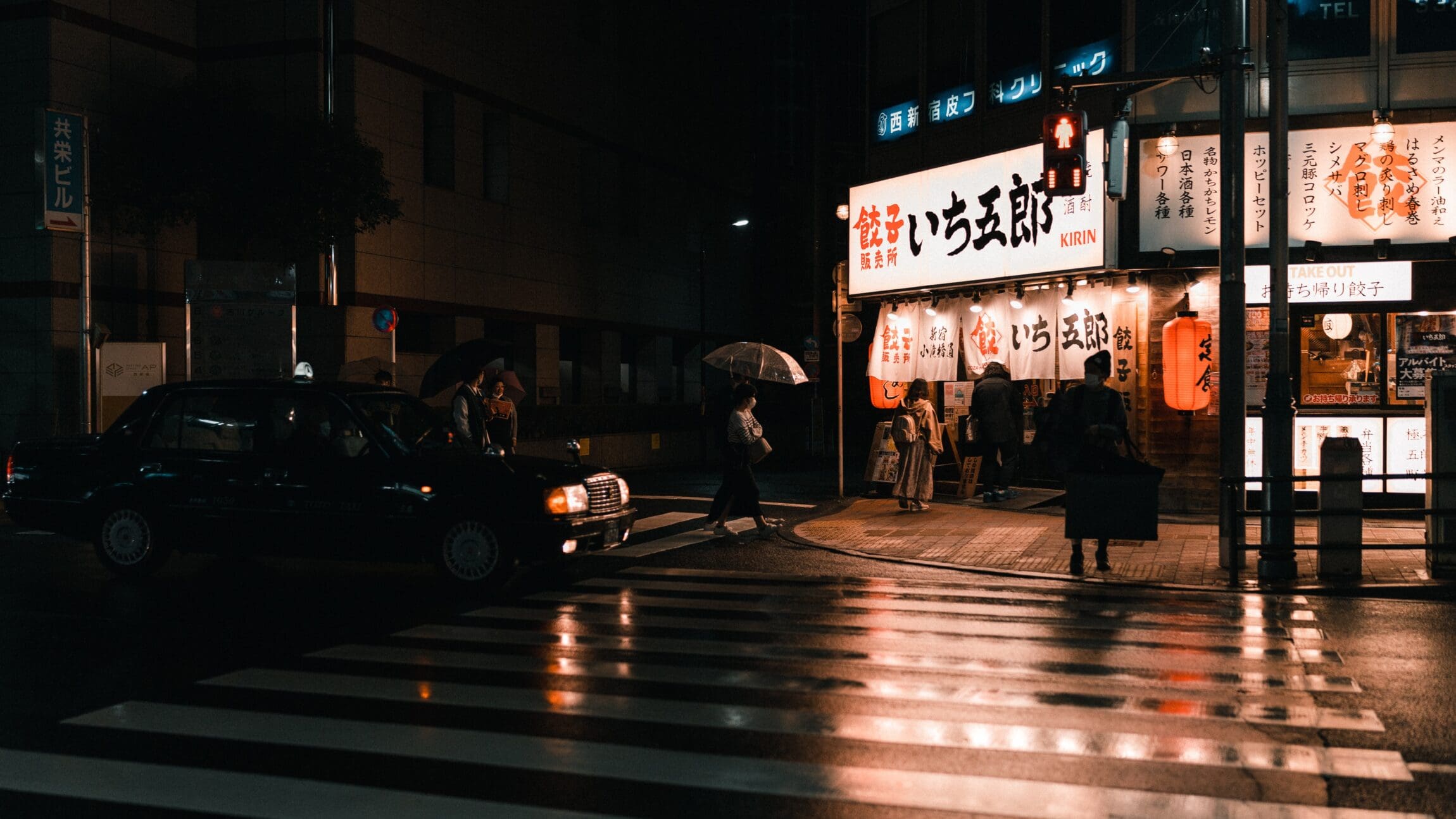 JOIN US FOR THE JOURNEY
Subscribe to the newsletter
City guides, culture, photography and ideas, with expert analysis on the biggest stories in travel