The best izakaya in Tokyo
From tiny taverns and basement hideaways to convivial multistorey venues, discover the best izakaya restaurants in Tokyo for superlative sake, natural wine, beer and small plates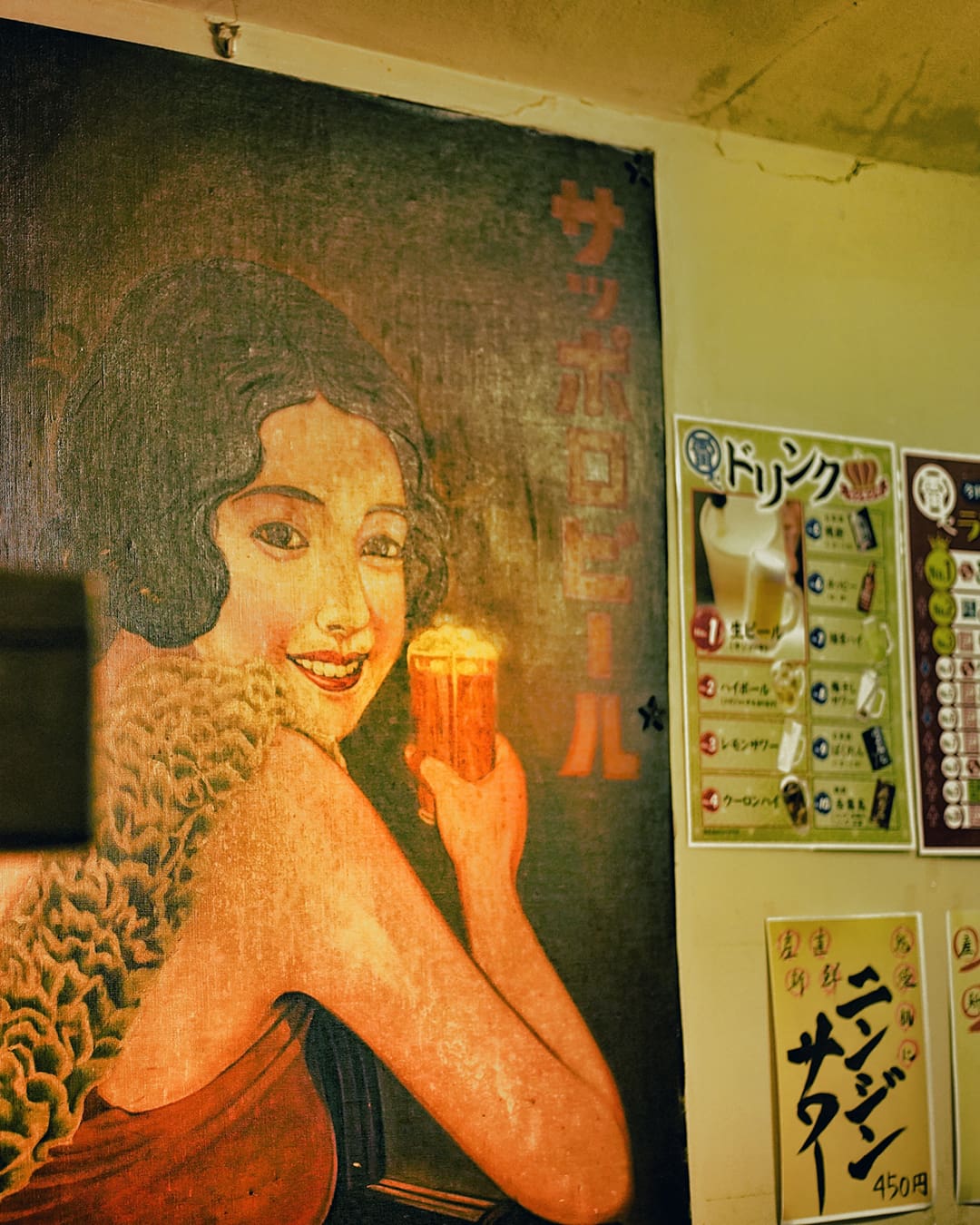 Although typically described as a 'Japanese pub,' an izakaya is more than your average watering hole. These lively informal restaurants serve drinks with an assortment of snacks and sharing dishes, frequently around an open kitchen. Izakaya in Tokyo vary in size and decor, from counter-only hideaways to multi-storey venues, but they all share an infectiously convivial atmosphere, so don't be surprised if you end up talking to your neighbours.
The origins of izakaya date back to the Edo era (1603-1867), when sake merchants began offering simple snacks like pickles to accompany the drink, served at makeshift tables made from overturned crates. By the 1750s, the shops had evolved into bona fide dining establishments.
Although most restaurants in Tokyo specialise in a particular style of cuisine, such as tempura or sushi, izakaya serve an array of dishes. Small plates range from classics like sashimi and karaage fried chicken to non-traditional bites such as truffle fries and grilled skewers of camembert cheese. Many places make a small seating charge of a few hundred yen (2-4 USD), for which you'll receive an otoshi (small appetiser) such as boiled edamame to nibble on as you ponder the food and drink options. (For more guidance on dining etiquette and ordering, check out our insider guide).
Starting with a cold draft beer is customary, before moving onto sake, whisky highballs, natural wine, or Japanese sours (shōchū-based cocktails). Settle in for the evening, or continue your night at one of Tokyo's best live music venues.  Below is a guide to some of Tokyo's best izakaya, organised by neighbourhood.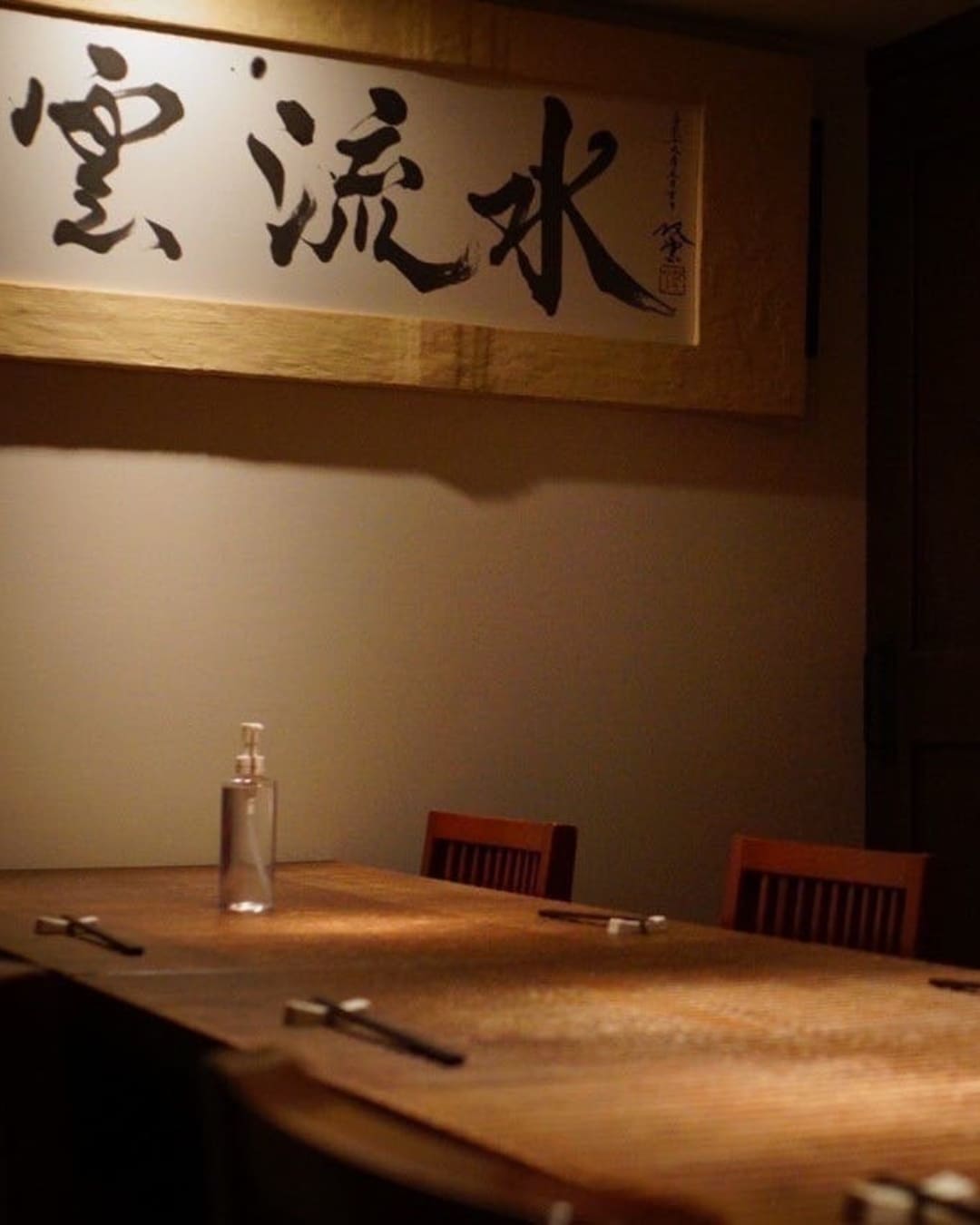 Shibuya
Shokkan
Best for: Elevated izakaya classics
Location: B1, 3-5-5 Shibuya, Shibuya-ku, Tokyo 150-0002
Drinks from 900 JPY / 6 USD, dishes from 2000 JPY / 13 USD
Hidden away in the basement of a nondescript tower block in the fashion and shopping district of Shibuya, this upscale izakaya features contemporary Japanese interiors centred on a wide open kitchen. The menu features inventive takes on traditional izakaya dishes like vegetable crudité with tomato miso, tempura-fried fritters of shiba ebi prawns and mushrooms, and grilled chicken marinated in yuzu and miso. Donburi (clay pot-cooked rice dishes) with seasonal ingredients like oysters and sea urchin are a specialty here. Sample a little of everything with the omakase tasting menus, starting at 8,800 JPY (59 USD).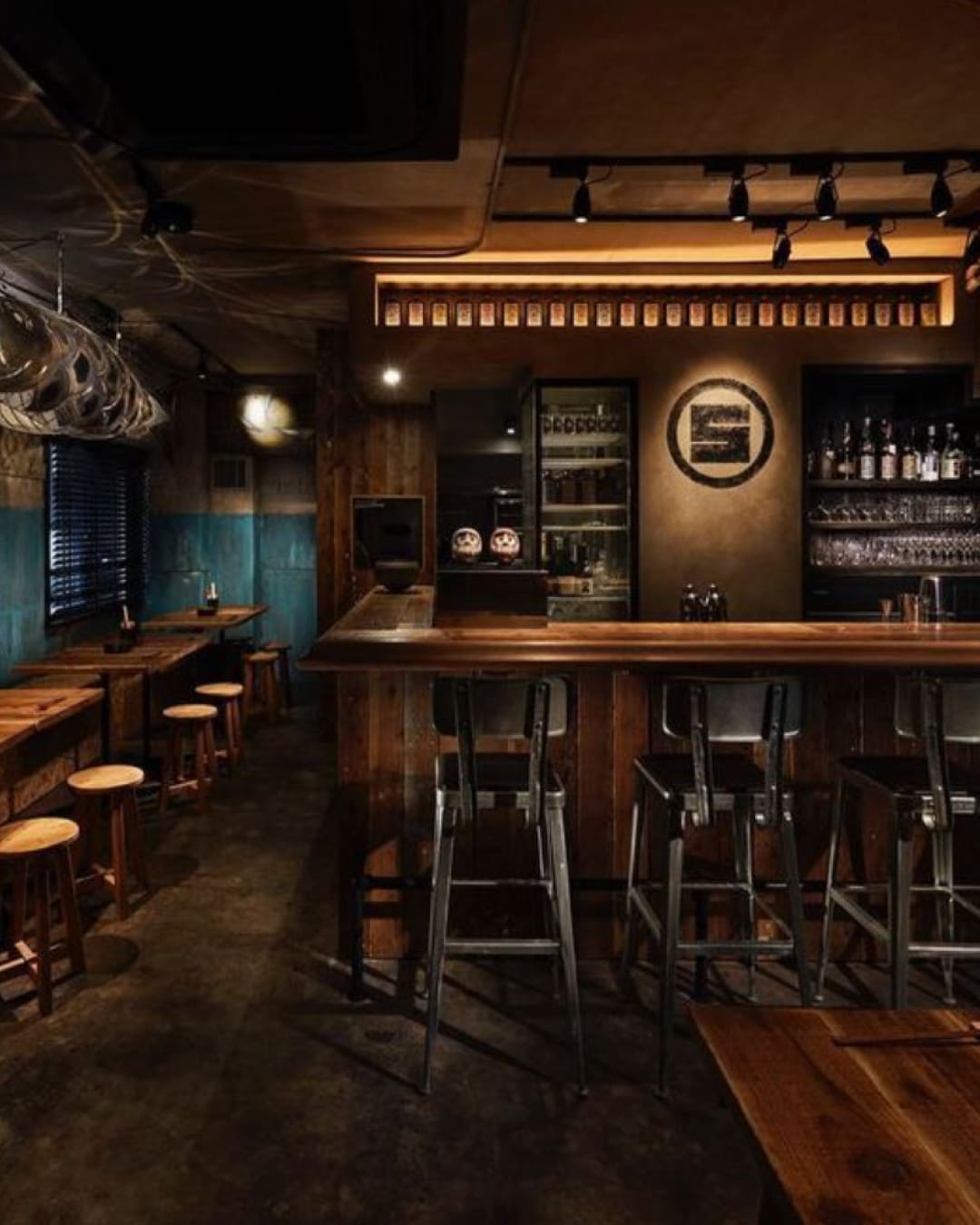 SG Low
Best for: Signature lemon sours and creative small bites
Location: 2F, 1-9-4 Jinnan, Shibuya-ku, Tokyo 150-0041
Price: Drinks from 800 JPY / 5 USD, dishes from 600 JPY / 4 USD
Behind an unmarked door on the second floor of a former Shibuya office building, you'll find SG Low. The discreet dining bar resembles an izakaya straight out of the pages of a manga cartoon: a giant metal lamp shaped like a carp windsock hangs from the ceiling and Japanese stickers cover the walls. A sibling of the acclaimed SG Club cocktail bar, this quirky izakaya serves playful, international twists on iconic dishes, such as potato salad, dressed up like ramen with pork belly and a soft-boiled egg. The drinks list features up to 20 jazzed-up renditions of the signature lemon sour.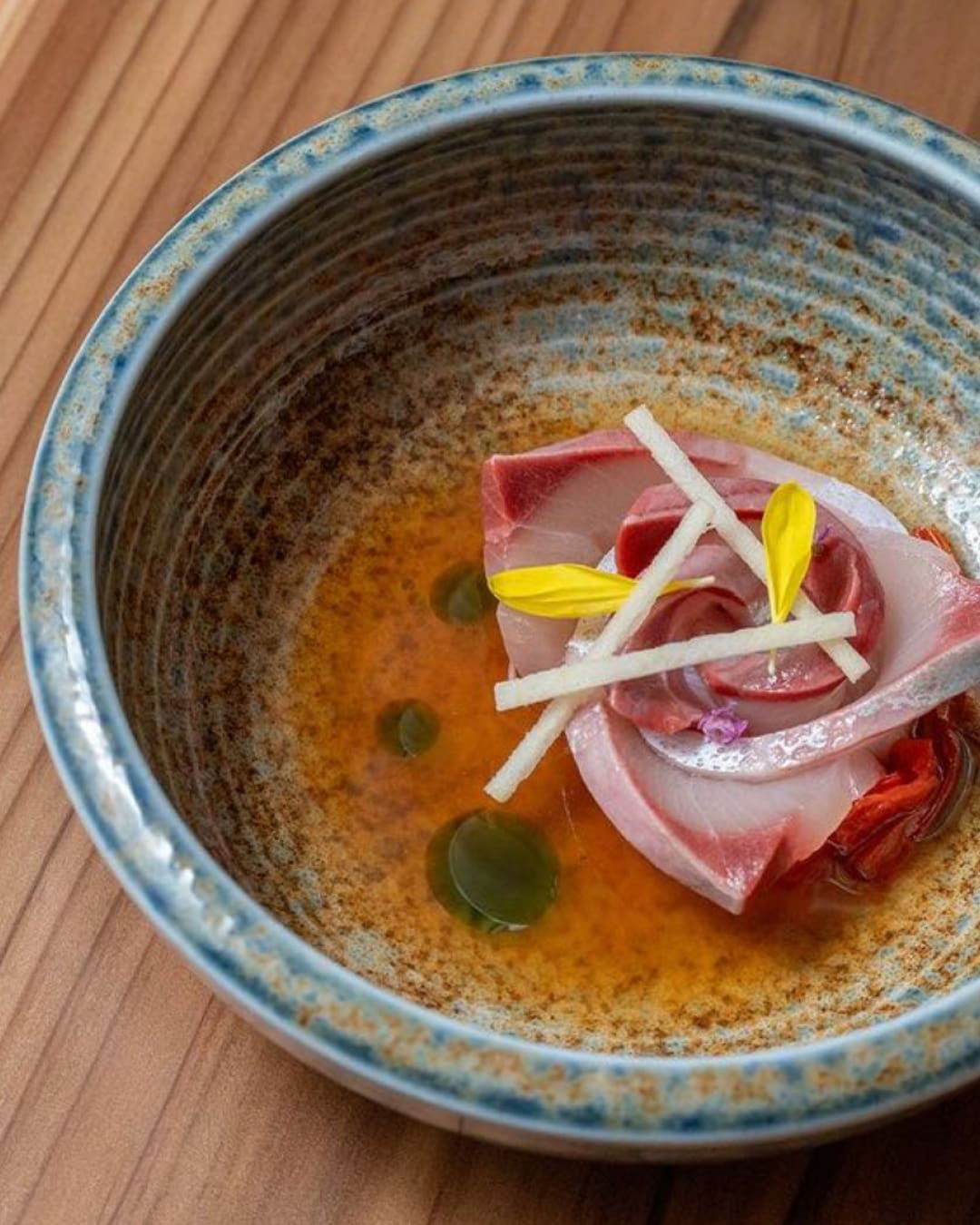 Jingumae
Censu
Best for: Natural wine and fusion fare
Location: 2-12-9 Jingumae, Shibuya-ku, Tokyo 150-0011
Price: Drinks from 980 JPY / 6.50 USD, dishes from 1180 JPY / 8 USD
Located near the Tokyo Olympic Stadium in hip Jingumae, Censu opened in 2023 and has become a hot spot for its exuberant, genre-blurring cuisine and atmosphere. In the open kitchen on the first floor, the international team of chefs whip up elevated twists on Japanese izakaya fare, served with natural wine. There's snapper sashimi with pickled daikon and yuzu koshō, corn tempura drenched in honey butter, and tapered pillars of dashi-steeped spinach amid a pool of sweet and savoury sesame sauce. Dishes such as the prawn toast with spicy aioli, sprinkled with bonito flakes, and Hainan chicken paella served with a punchy spring onion sauce, exemplify Censu's third-culture culinary ethos. Tasting menus are served at the counter on the first floor, or head to the second floor for a la carte, where there is also the option of outdoor terrace seating.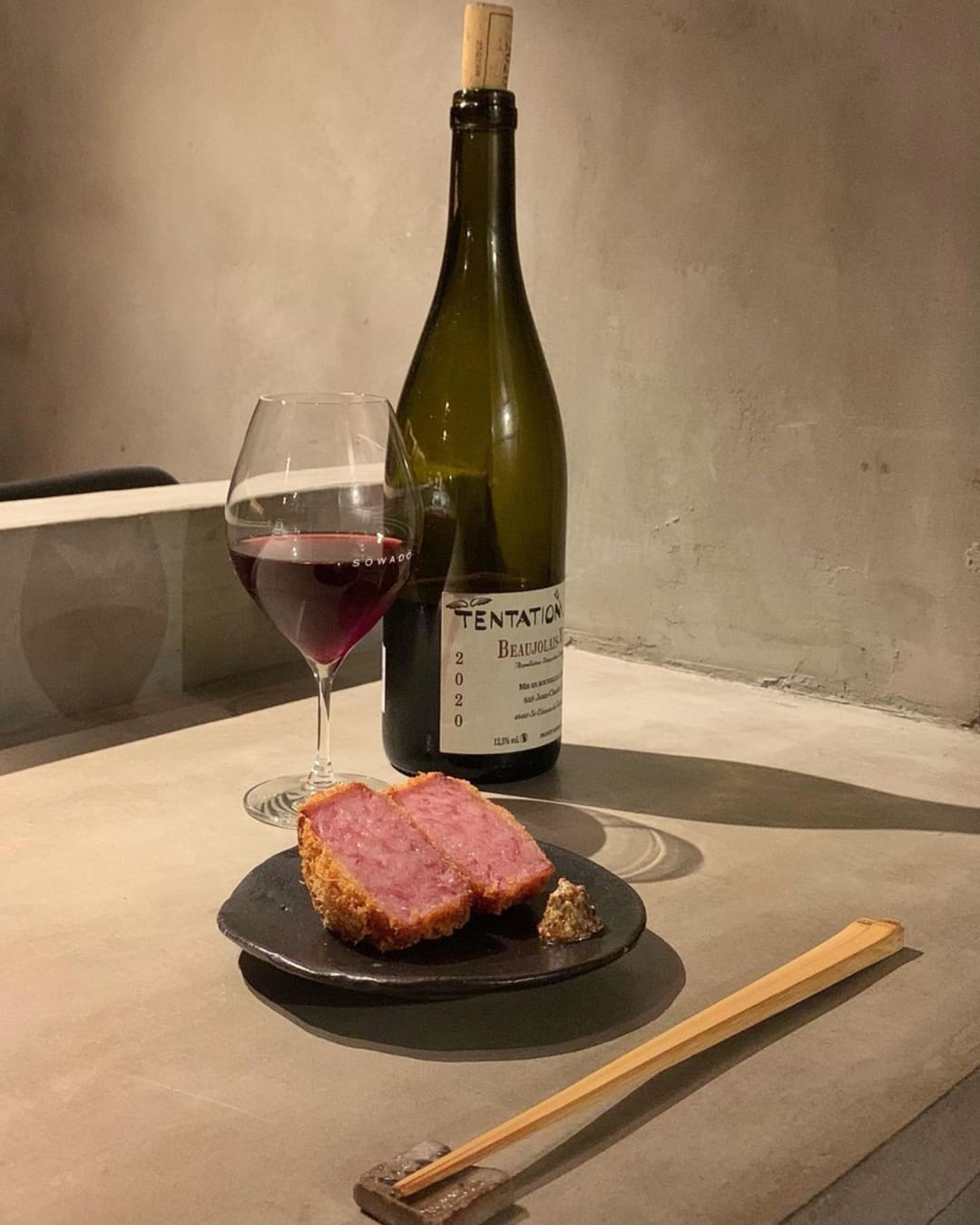 Ebisu/Daikanyama
Sowado
Best for: Grilled seafood and meats in a stylish hideaway
Location: 1-12-15 Hiroo, Shibuya-ku, Tokyo 150-0012
Price: Drinks from 1100 JPY / 7 USD, dishes from 900 JPY / 6 USD
There's no sign outside this sophisticated izakaya situated along the Shibuya River in the upscale Ebisu neighbourhood; its entrance is discreetly indicated by a sliding metal door. Beyond, you'll find a small bar where you can enjoy a drink before or after dinner. Sowado's main dining space is anchored by a wooden counter that overlooks the open kitchen, while tables along the window present a view of the river. The drinks list focuses on full-bodied sake and natural wines from around the world, as well as a fine assortment of shōchū spirits. The menu varies with the seasons: think clay pot-cooked rice with green peas and crispy sakuraebi prawns in spring, and hamo conger eel with winter melon in seafood dashi in the summer. Signature dishes include seafood and meats grilled over a charcoal brazier, as well as an irresistible deep-fried cutlet of Unzen ham from Nagasaki.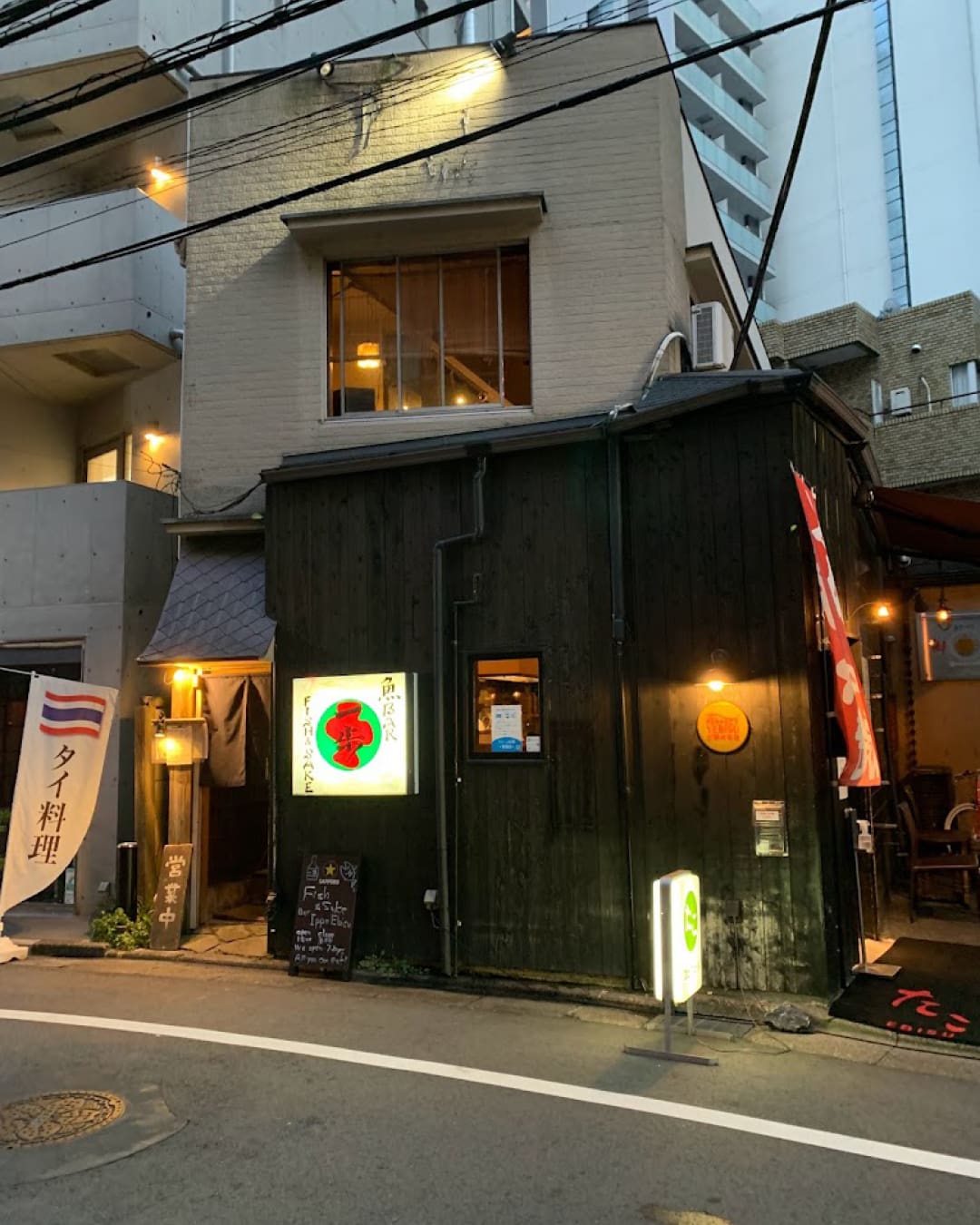 Ippo Ebisu
Best for: Casual sake and seafood
Location: 2F, 1-22-10 Ebisu, Shibuya-ku, Tokyo 150-0013
Price: Drinks from 800 JPY / 5 USD, dishes from 800 JPY / 5 USD
Ippo has a loyal local crowd, and is more of a bar than a restaurant. The intimate izakaya specialises in premium sake and fresh fish – as indicated on the colourful sign by the entrance. Walk up the narrow staircase and park yourself at the bar, or grab a seat at one of the small tables (we like the low table with tatami-mat flooring). Seasonal recommendations are marked with a red circle, but the namero (horse mackerel minced with ginger, scallions and miso) and fuwa-fuwa satsumaage (pillowy deep-fried fish cakes) never fail to please. The friendly staff will guide you through the sake menu, which usually includes 30 to 40 varieties.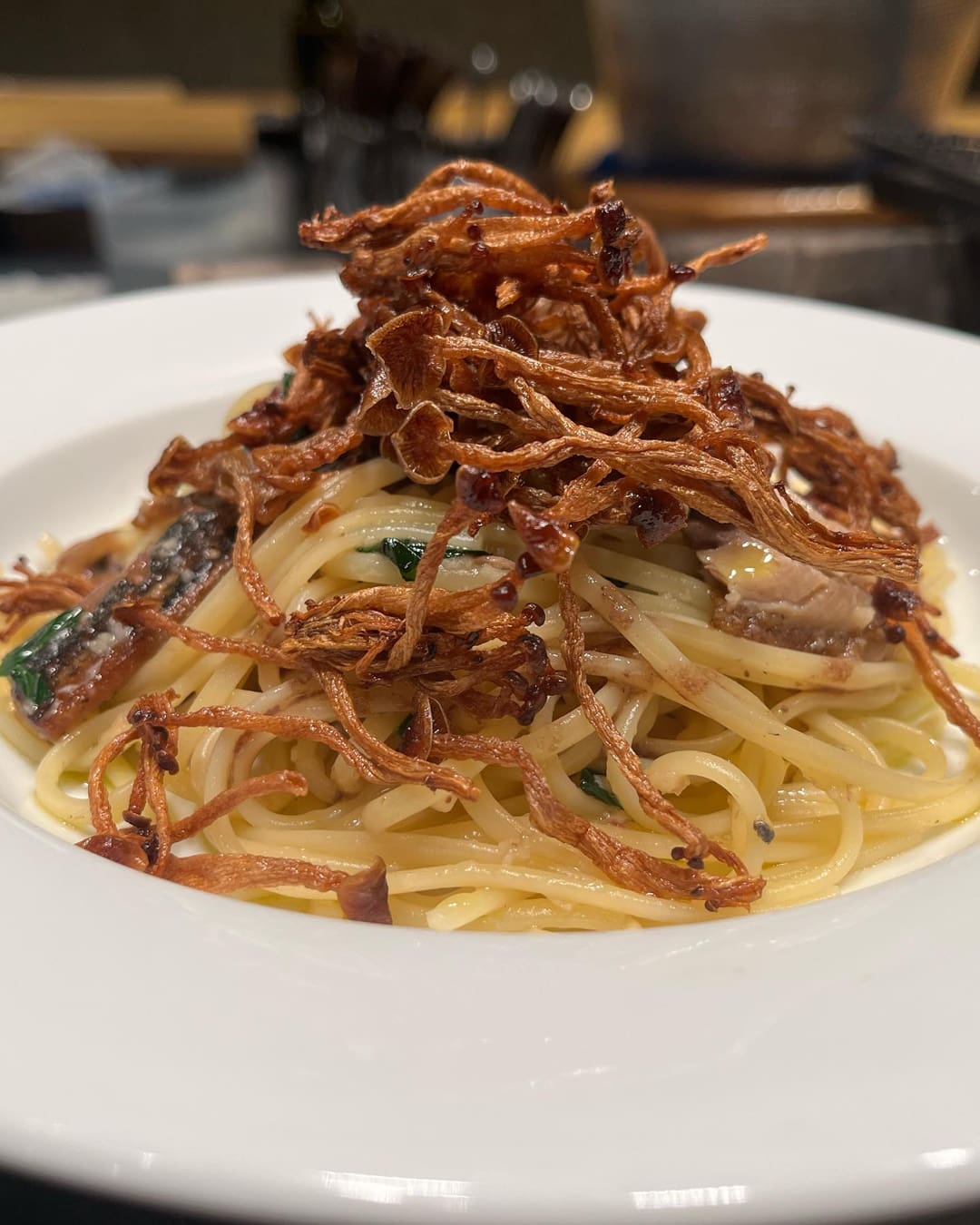 Falo
Best for: Japanese-inflected Italian dishes
Location: B1, 14-10 Daikanyamacho, Shibuya-ku, Tokyo 150-0034
Price: Drinks from 1100 JPY / 7 USD, dishes from 1400 JPY / 9 USD
Falo is a sleek izakaya serving playful Japanese-Italian food, found in the basement of a concrete building in the fashionable Daikanyama district. A counter table surrounds the massive stone grill at the heart of the gleaming open kitchen, where signature meat dishes include herb-crusted porchetta, cooked over charcoal to tender perfection. The low slanted ceiling and walls are made from crosshatched fibreboard, creating the intimate feeling of sitting around an open hearth. Natural wines, mainly from Italy, dominate the drinks list and complement a menu of seasonal small plates such as straw-grilled bonito fish topped with fresh tomato salsa and homemade fusion pasta dishes.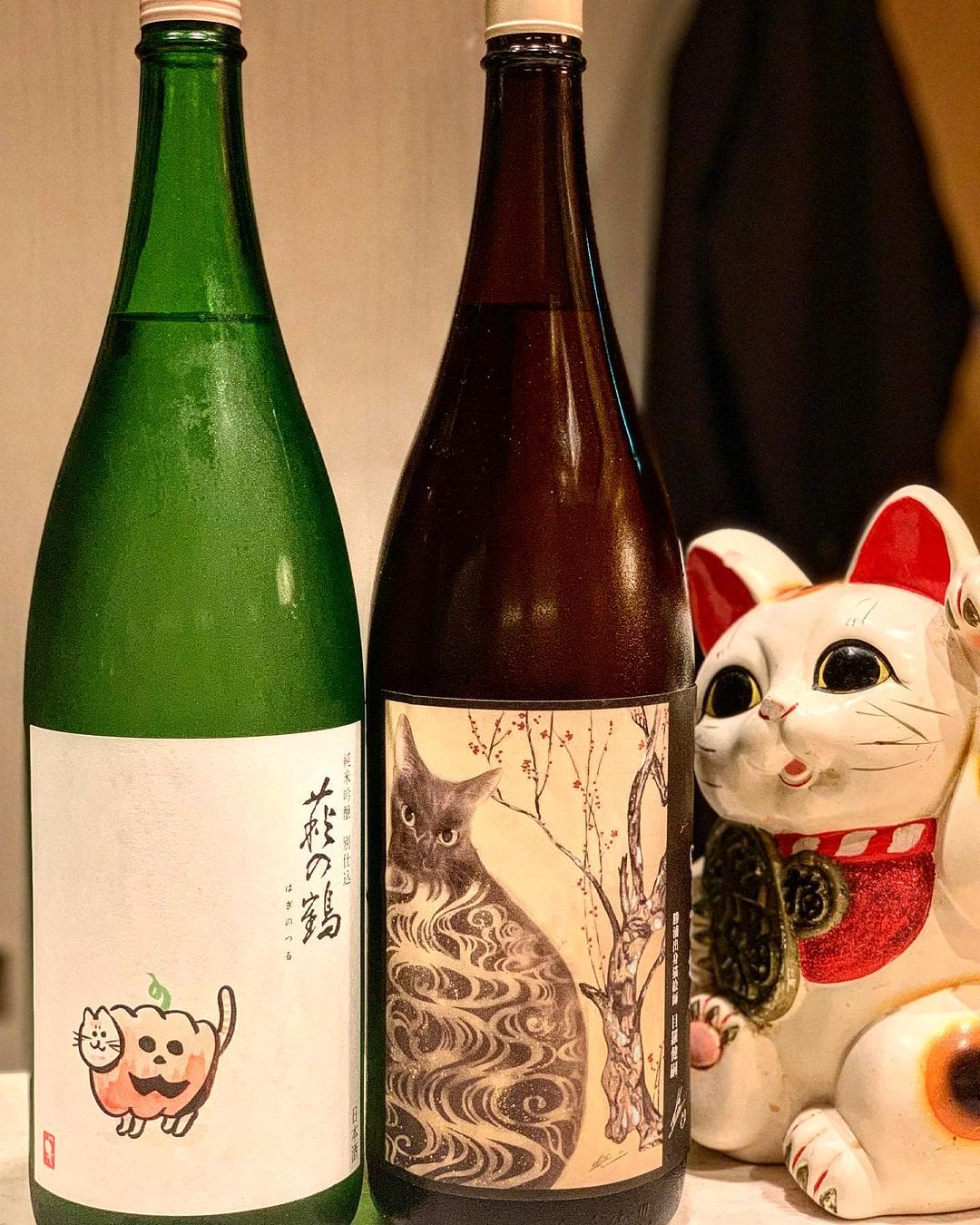 Ginza/Shimbashi
Ginza Shimada
Best for: Sophisticated bites in standing-room-only setting
Location: 8-2-8 Ginza, Chuo-ku, Tokyo 104-0061
Price: Drinks from 900 JPY / 6 USD, dishes from 1400 JPY / 9 USD
This shoebox-sized standing bar, hidden along the backstreets of glitzy Ginza, is perennially packed. The humble digs belie the seriously high-level cooking by chef Hiroshi Shimada, who worked at several Michelin-starred restaurants prior to opening his eponymous izakaya. Stop in for a small bite with a glass of wine or sake from the short but sweet drinks list or stay for an entire meal. The karasumi soba (cold buckwheat noodles blanketed in an avalanche of grated bottarga) is legendary, but the daily changing menu brims with seasonal delights. In autumn, look for the tempura of assorted mushrooms from Yamagata, grilled mackerel sushi, and rice topped with ikura salmon roe.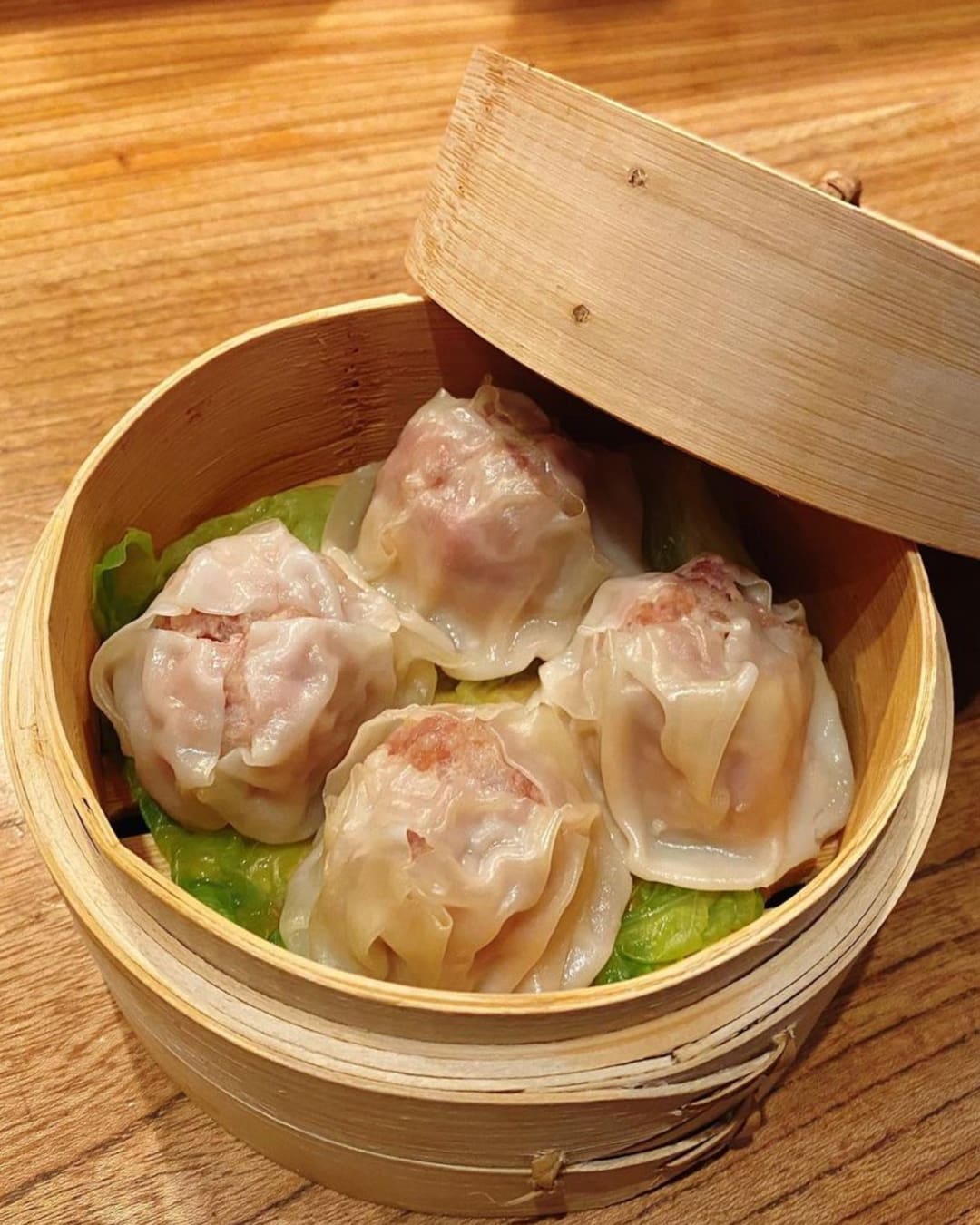 Uokin Honten
Best for: Wallet-friendly seafood specialties for groups
Location: 3-18-3 Shinbashi, Minato-ku, Tokyo 105-0004
Price: Drinks from 600 JPY / 4 USD, dishes from 800 JPY / 5 USD
Seafood specialist Uokin's flagship in the downtown commercial district of Shimbashi is the quintessential Tokyo izakaya. With 90 seats spread across four floors, the restaurant is full of office workers and university students who come for high-quality seafood at wallet-friendly prices. The sashimi platter, generously laden with around 14 kinds of fish, is the runaway star, but all of the standards – golden-eye snapper simmered in a sweet soy-based sauce, deep-fried horse mackerel, and grilled salmon belly – are expertly prepared. The menu includes non-piscine options like karaage, fried rice, and tofu and chicken hot pot. To wash it down, there's a well curated list of sake, in addition to spirits and wine.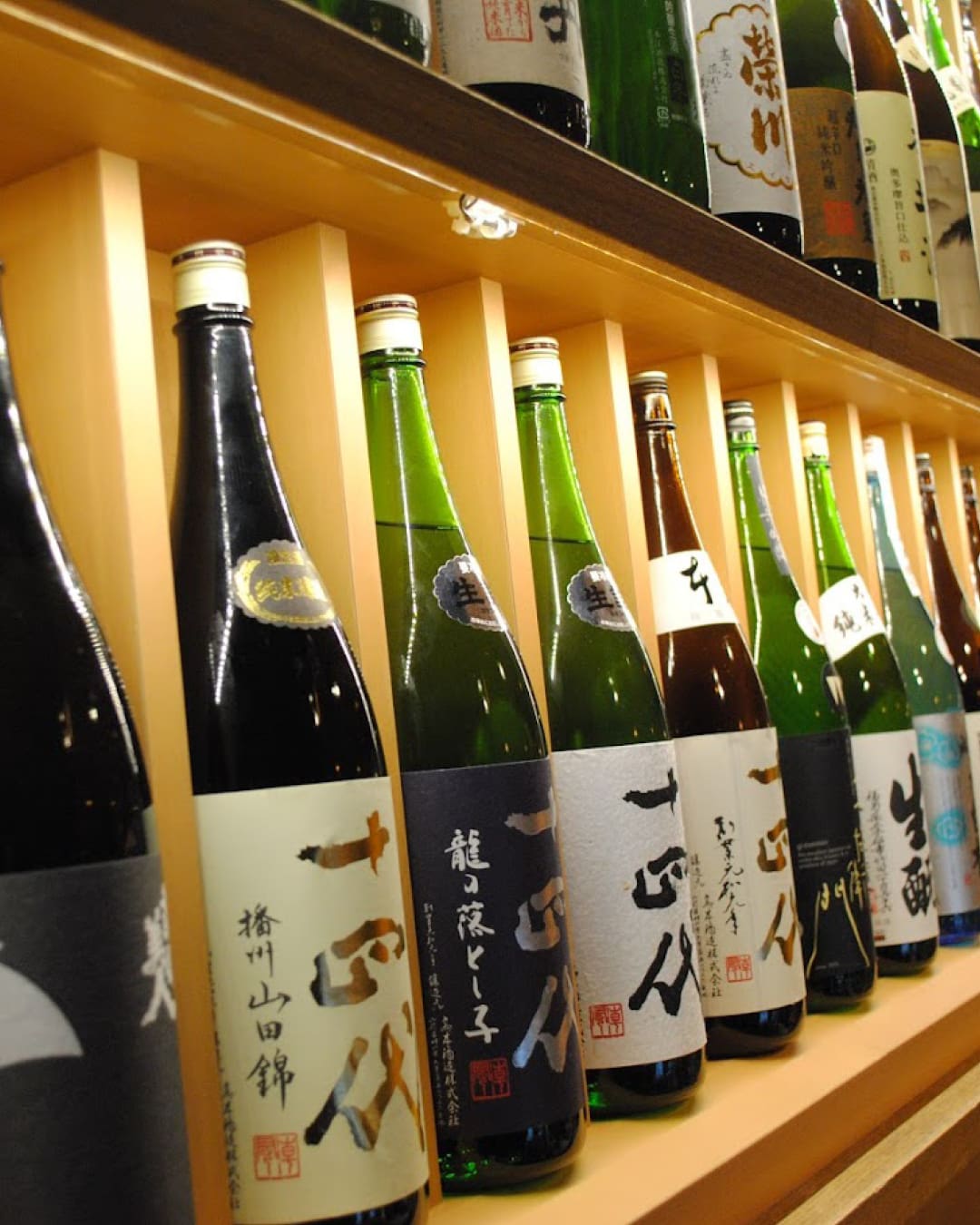 Roppongi
Nurukan Sato
Best for: Stylish sake tasting
Location: 7-17-12 Roppongi, Minato-ku, Tokyo 106-0082
Price: Drinks from 900 JPY/6 USD, dishes from 1400 JPY/9 USD
Sake bottles line the backlit shelves at Nurukan Sato, located on a quiet street in the nightlife and art gallery hub of Roppongi. The modern Japanese interior, equipped with private rooms in addition to counter seating, provides a stylishly subdued setting for relaxed, grown-up get-togethers. Sake takes centre stage here: the restaurant stocks more than 100 varieties, and the knowledgeable staff are keen to demonstrate the brew's depth, even offering the same sake at different temperatures. The drinks pair beautifully with a seasonal menu, while signature dishes include charcoal-grilled wagyu beef and sake snacks like iburi gakko smoked daikon pickles with cream cheese.
Kichijoji
Harmonica Yokocho
Best for: Bar hopping
Location: 1-1-3 Kichijoji Honcho, Musashino, Tokyo 180-0004
Price: Drinks from 500 JPY / 3 USD, dishes from 600 JPY / 4 USD
Kichijoji is a vibrant neighbourhood roughly 15 minutes from central Tokyo, comprising an atmospheric maze of narrow alleys near the train station. It is a brilliant spot for bar-hopping and gets its name from the tightly packed food stalls that line the passageways, reminiscent of harmonica reeds. What started as a post-war flea market has become a thriving hub of bustling bars and restaurants. Ahiru Beer Hall, the bar that launched the transformation of the yokocho (alleyway), is a fine place to start. Sidle up to the standing bar on the first floor for a glass or wine, sake, or Belgian beer on tap. Then, whet your appetite with a few pieces of sushi at Katakuchi (we recommend the three-piece tuna tasting set that includes the buttery bliss of medium-fatty tuna) before sampling the smoked egg and potato salad at Kopanda, paired with a Panda One Cup sake adorned with a cute panda label. Finish with a plate of meaty gyoza or ramen at the no-frills Japanese diner Minmin.