The best yakitori restaurants in Tokyo
Where to track down the best yakitori in Tokyo, from Michelin-starred skewers to trendy neighbourhood restaurants and late-night grilled chicken joints, as selected by a local food writer
Last updated: November 6, 2023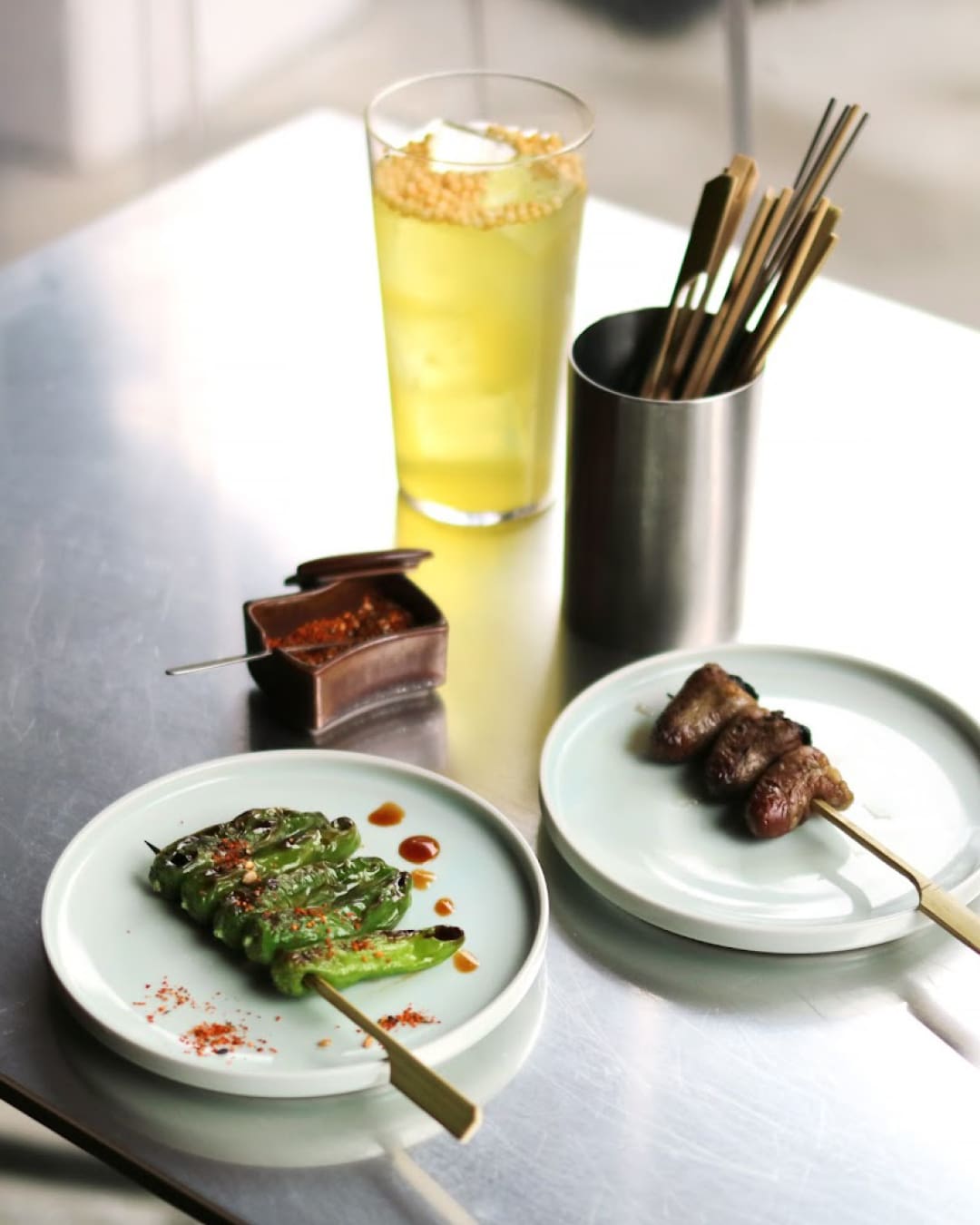 Yakitori, the Japanese dish of grilled chicken skewers, evolved from 19th century street food and is beloved across the country. Yakitori often involves a whole assortment of different cuts that make the most of the entire bird, including gizzards. The secret to the best yakitori is cooking the skewers over binchotan – artisanal charcoal made from ubame oak and prized for its clean-burning properties, as well as the smoky depth of flavour it lends to the meat.
Many yakitori restaurants in Tokyo offer counter seating, where guests can communicate directly with the chefs. Order by the stick or let the chefs prepare an assortment for you (be sure to let them know in advance if there are any cuts, like liver or heart, that you wish to avoid). You can't go wrong with momo (thigh), mune (breast), negima (a mix of thigh meat and negi onions), tsukune (meatballs), and tebasaki (wings). Adventurous eaters can try cuts such as bonjiri (buttery chicken tail), nankotsu (cartilaginous chicken knuckles), or sunagimo (crunchy, chewy gizzards).
For every cut, you typically have a choice of either shio (salt) seasoning, or tare – a sweet and savoury, soy-based sauce. Yakitori meals are typically unpretentious with no strict rules. Eat the bite-sized pieces directly from the skewers and then deposit the sticks in a little cup by your seat.
Avoid the typical tourist traps and discover Tokyo's top yakitori restaurants, from local hideaways to upscale establishments that raise the humble chicken to new heights of refinement. Need further culinary guidance? Check out our guide to navigating the Tokyo food scene.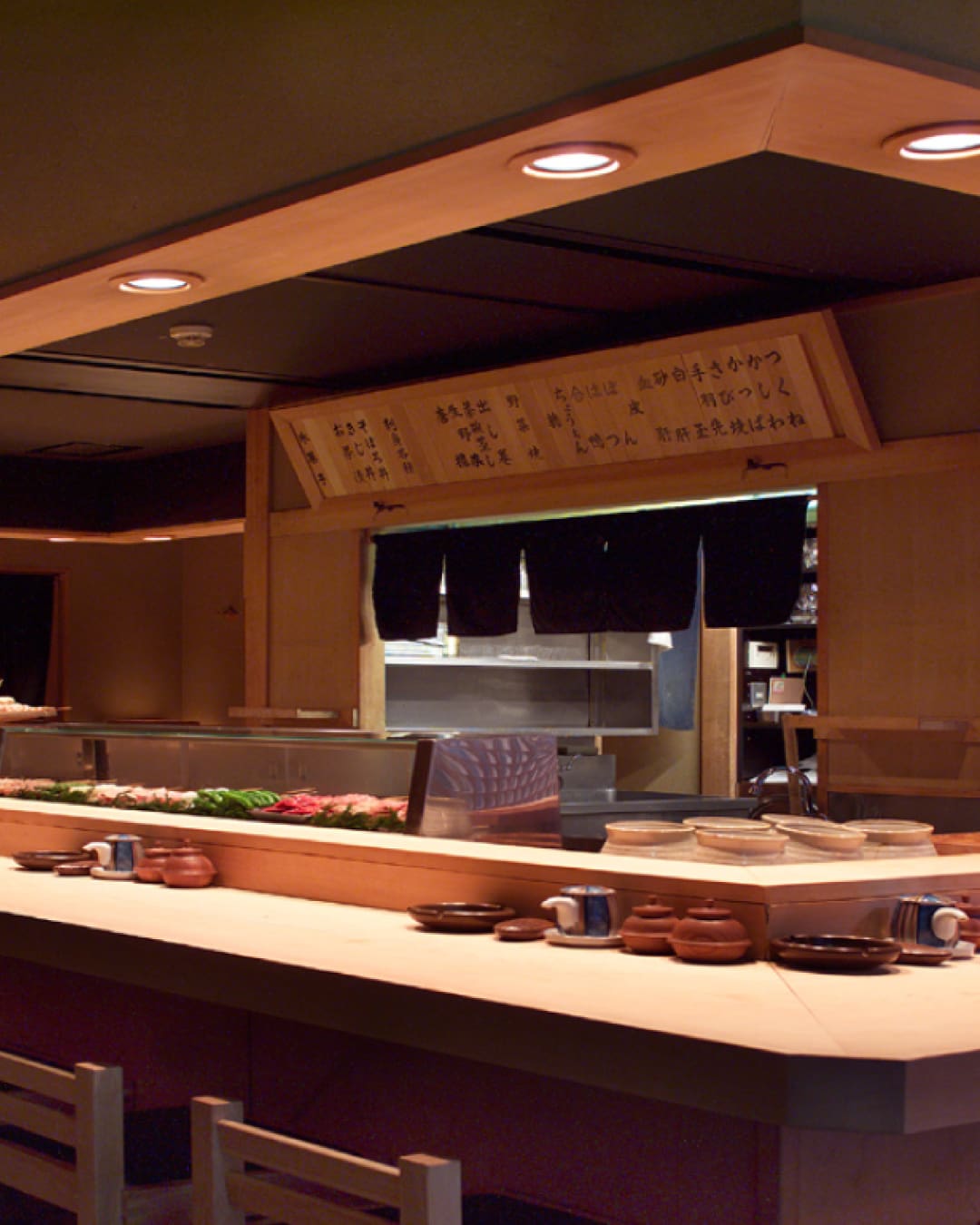 Nakameguro/Meguro
Toriyoshi
Best for: Upscale yakitori and wine with no reservations
Location: 2-8-6 Kamimeguro, Meguro-ku, Tokyo 153-0051
Price: Drinks from 900 JPY / 6 USD, dishes from 600 JPY / 4 USD
It's walk-ins only at this venerated yakitori specialist in trendy Nakameguro. Get there early to avoid a long queue, and to make sure you get a portion of the signature soboro donburi – ground chicken seasoned with soy sauce and mirin over rice. The chochin – orange globes of unfertilised egg yolks – also sell out quickly. Founder Yoshito Inomata is credited with starting the high-end yakitori boom when he first opened Toriyoshi in 1994, and some of Tokyo's top yakitori chefs honed their skills under his watchful eye. The drinks list features premium sake and a stellar selection of wines to accompany Toriyoshi's juicy and tender Date chicken from Fukushima Prefecture.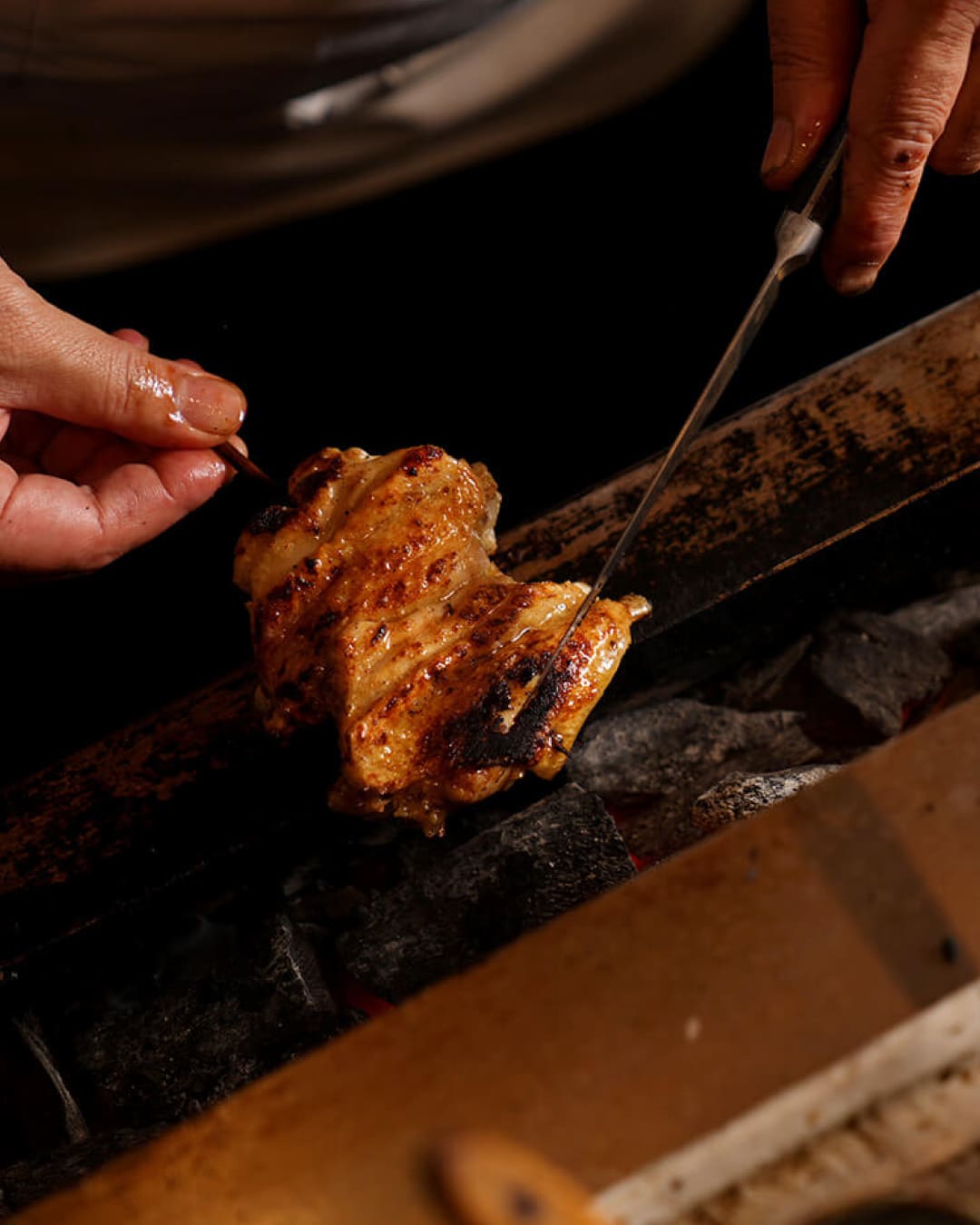 Torishiki
Best for: Michelin-starred skewers 
Location: 2-14-12 Kamiosaki, Shinagawa-ku, Tokyo 141-0021
Price: Drinks from 900 JPY / 6 USD, omakase course from 12,000 JPY / 80 USD
Michelin-starred Torishiki, located in the diverse dining hub of Meguro, is regarded by many as the holy grail of grilled chicken. The understated 12-seat interior provides a minimal backdrop to Yoshiteru Ikegawa's skewered beak-to-tail delights. A master of binchotan grilling, Ikegawa deftly cooks each piece until the chicken is crispy on the outside and tender on the inside, carefully adjusting the intensity of the coals with a white paper fan in hand. Yakitori is served one stick at a time as part of the omakase-only (chef's selection) tasting menu – just let the chef know when you're getting full. It's one of the city's hardest to book restaurants, so your best bet is to call on the first service day of the month or ask your hotel concierge for help.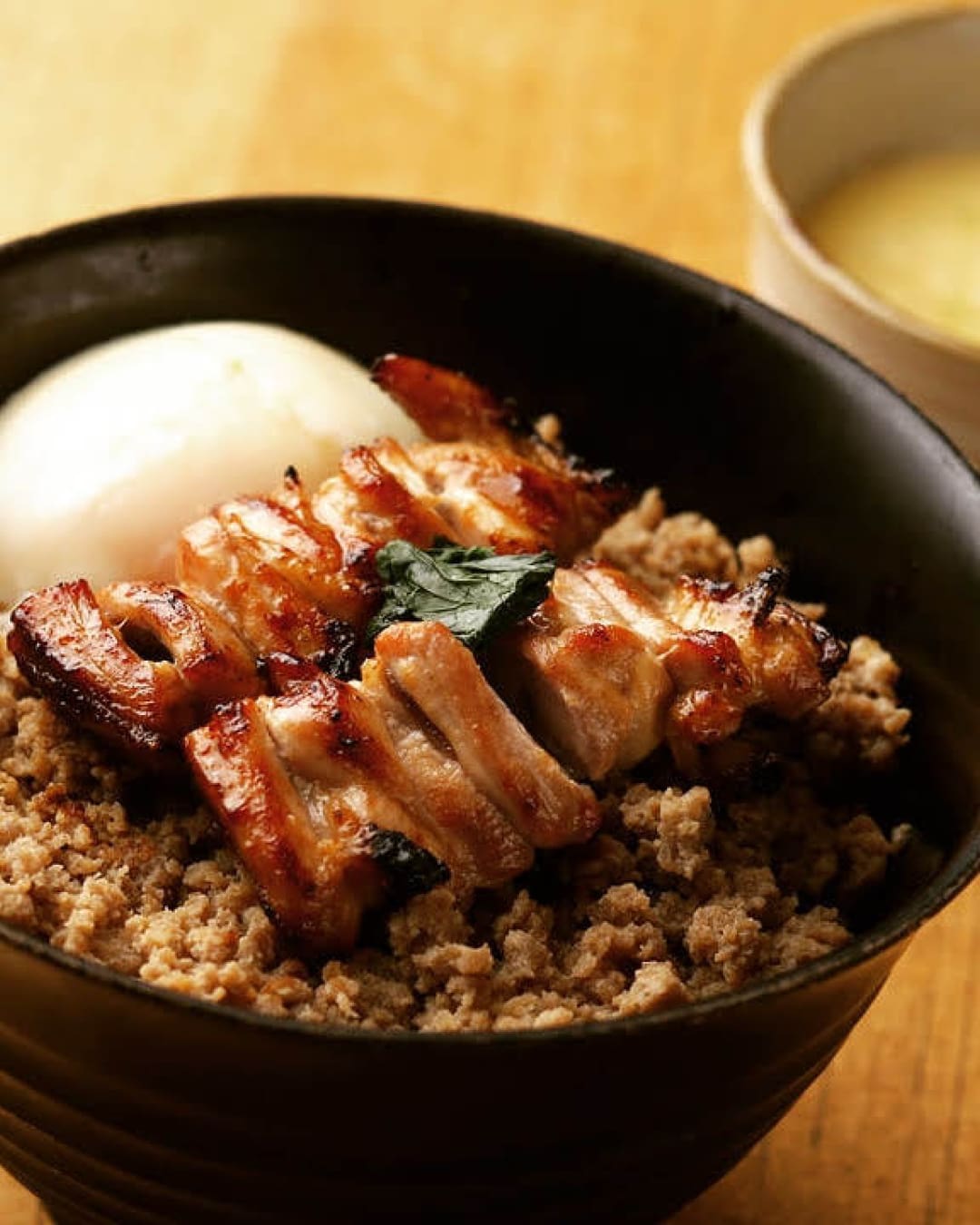 Shirokane
Shirokane Toritama Honkan
Best for: Rare cuts and Japanese spirits
Location:6-22-19 Shirokane, Minato-ku, Tokyo 108-0072
Price: Drinks from 900 JPY / 6 USD, dishes from 500 JPY / 3 USD
The menu at Shirokane Toritama Honten, hidden beneath a highway overpass in the well-heeled Shirokane neighbourhood, features more than 20 cuts of chicken. There's everything from popular standards like tsukune (meatballs) and wasabi-dabbed sasami (tenderloin), to rare morsels like bean-shaped kidneys and buttery hen's tail, sauteed in garlic butter. Each cut is expertly grilled over binchotan from Wakayama and seasoned to perfection, complemented by grilled seasonal vegetables and cold dishes such as semi-dried tomatoes with mozzarella and shiso. The food at this intimate 20-seat restaurant is an excellent match for the wonderful selection of premium sake, shōchū and Japanese spirits like Kanosuke single malt whisky.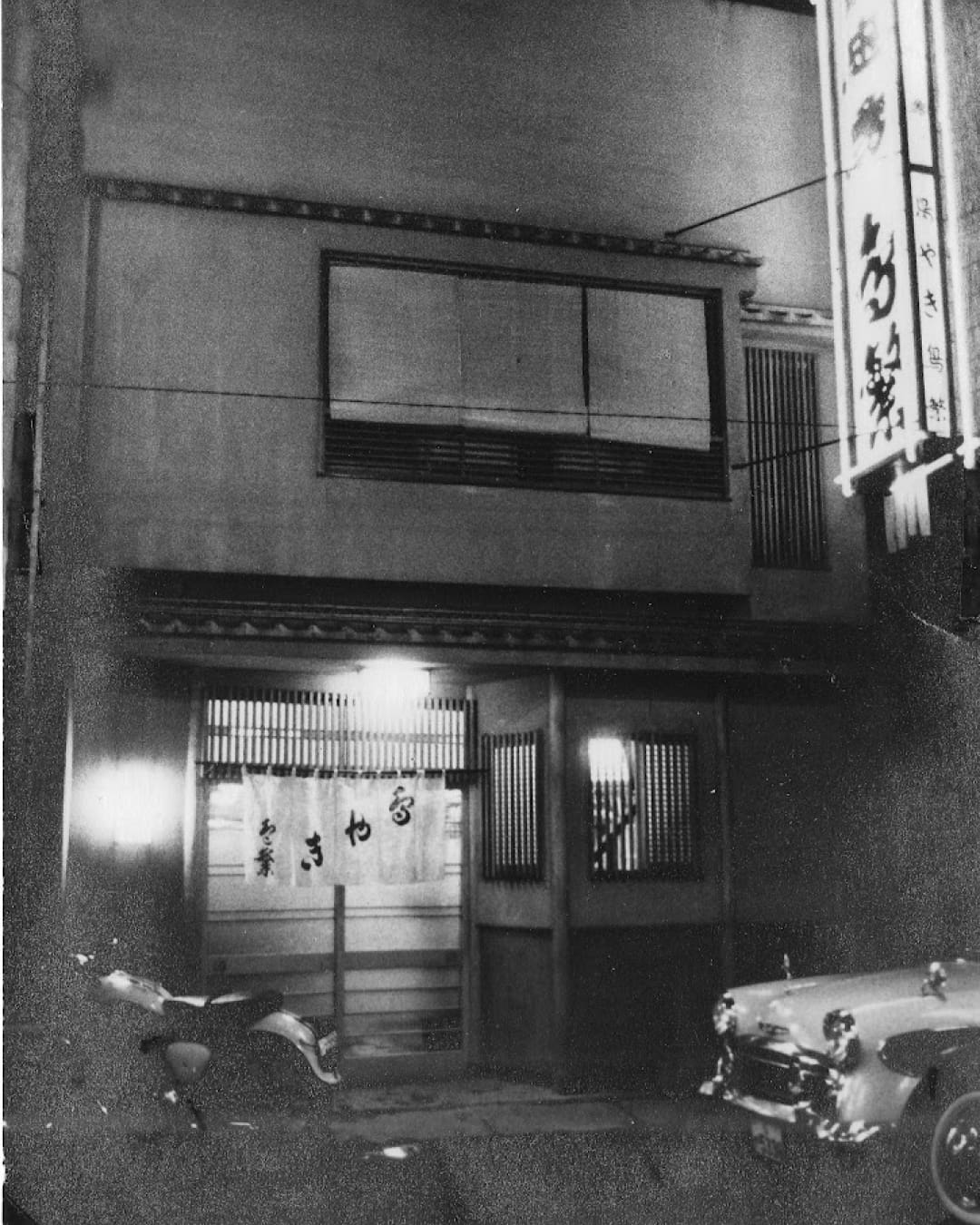 Ginza
Ginza Torishige
Best for: A 93-year-old yakitori institution
Location: 6-9-15 Ginza, Chuo-ku, Tokyo 104-0061
Price: Drinks from 900 JPY / 6 USD, dishes from 700 JPY / 5 USD
Chef Shigenosuke Hotate opened Ginza Torishige as a humble food stall in 1931. Nearly a century later, the restaurant – now a sprawling venue with more than 120 seats – is still going strong, run by the family's third generation. If you can, grab a seat at the counter to watch the chefs work the grill. The prix-fixe menus (from 7,100 JPY) are a good way to sample everything, but you can also order a la carte. The seseri, a cut of meat from the neck, is a particularly flavourful piece, as is the succulent momo (thigh), but don't miss the signature dorai kare (stir-fried curried rice) offered at the end of the meal.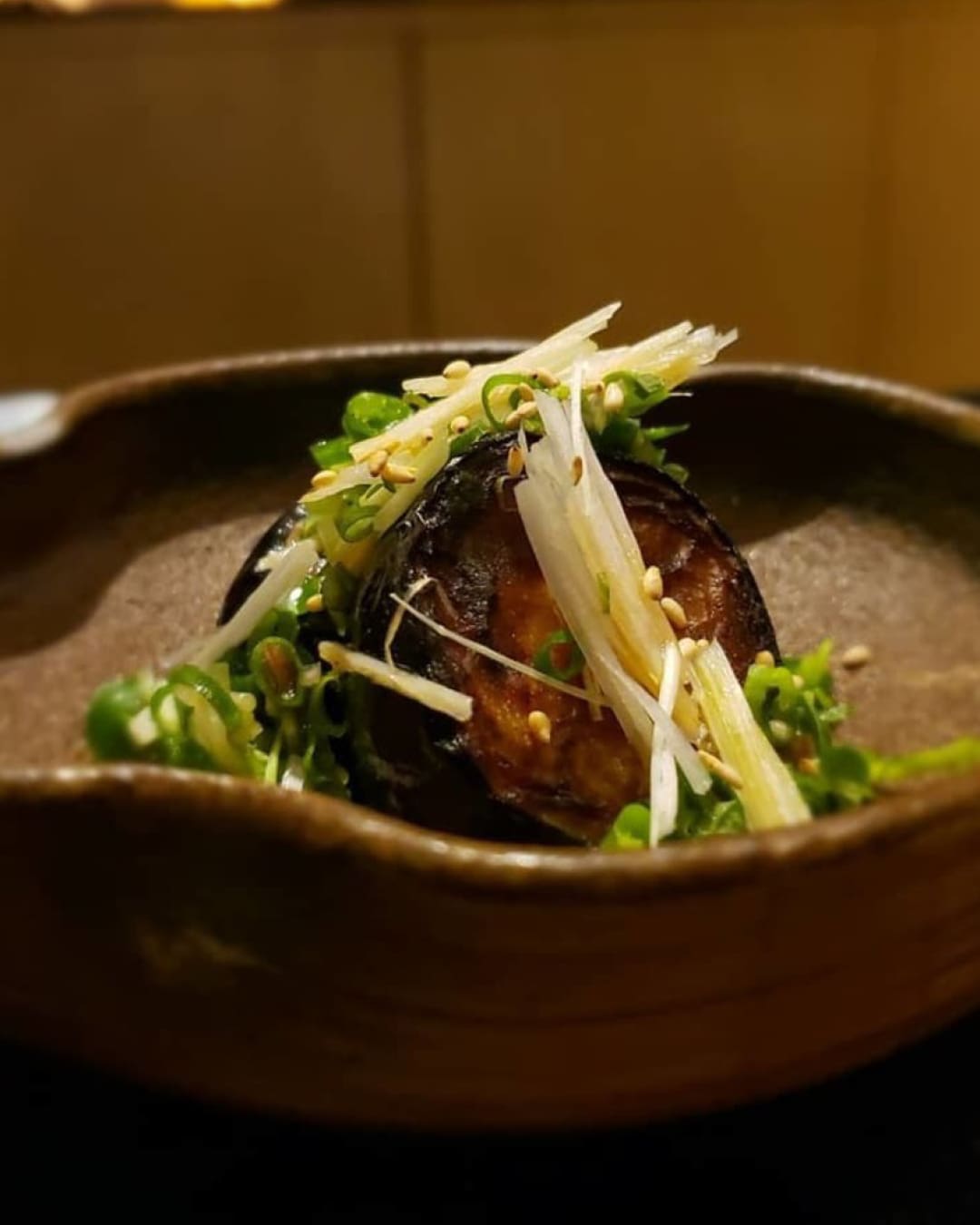 Kameido
Torisawa Kameido
Best for: Upscale skewers with secret sauces
Location: 2-24-13 Kameido, Koto-ku, Tokyo 136-0071
Price: Drinks from 900 JPY / 6 USD, dishes from 600 JPY / 4 USD
Situated in the historic neighbourhood of Kameido, known for its 17th-century Kameido Tenjin Shrine, Torisawa has gained a loyal following among yakitori aficionados. The chef, who trained at Michelin-starred Torishiki, flavours the skewers with four sauces: soy, olive oil, sake, and a special house blend made according to a secret recipe. To accompany the precisely grilled chicken, tasty sides include homemade pickles and chicken skin in ponzu sauce. To finish, try the delicious tamago kake gohan (raw egg and spring onions over rice). There's no English menu, so just put yourself in the chef's capable hands.
Gaienmae
Imai Gaienmae
Best for: Elegant yakitori fine-dining
Location: 3-42-11 Jingumae, Shibuya-ku, Tokyo 150-0001
Price: Drinks from 900 JPY / 6 USD, dishes from 500 JPY / 3 USD
With its flattering low lighting and jazz soundtrack, this sleek, 30-seat yakitori specialist in the upscale shopping district of Gaienmae is a great option for a date night. The omakase menus (from 8,000 JPY) typically begin with velvety chicken liver pate on toast, followed by an assortment of skewers and seasonal vegetables. A la carte options, such as oyako-don (chicken and egg over rice) for 900 JPY, are also available. The offal cuts are some of the best in Tokyo, and the yakitori donabe mabushi (clay pot-cooked rice with yakitori) served with chicken broth is not to be missed. In addition to the thoughtful selection of craft beers, there's a list of natural wines to accompany the food.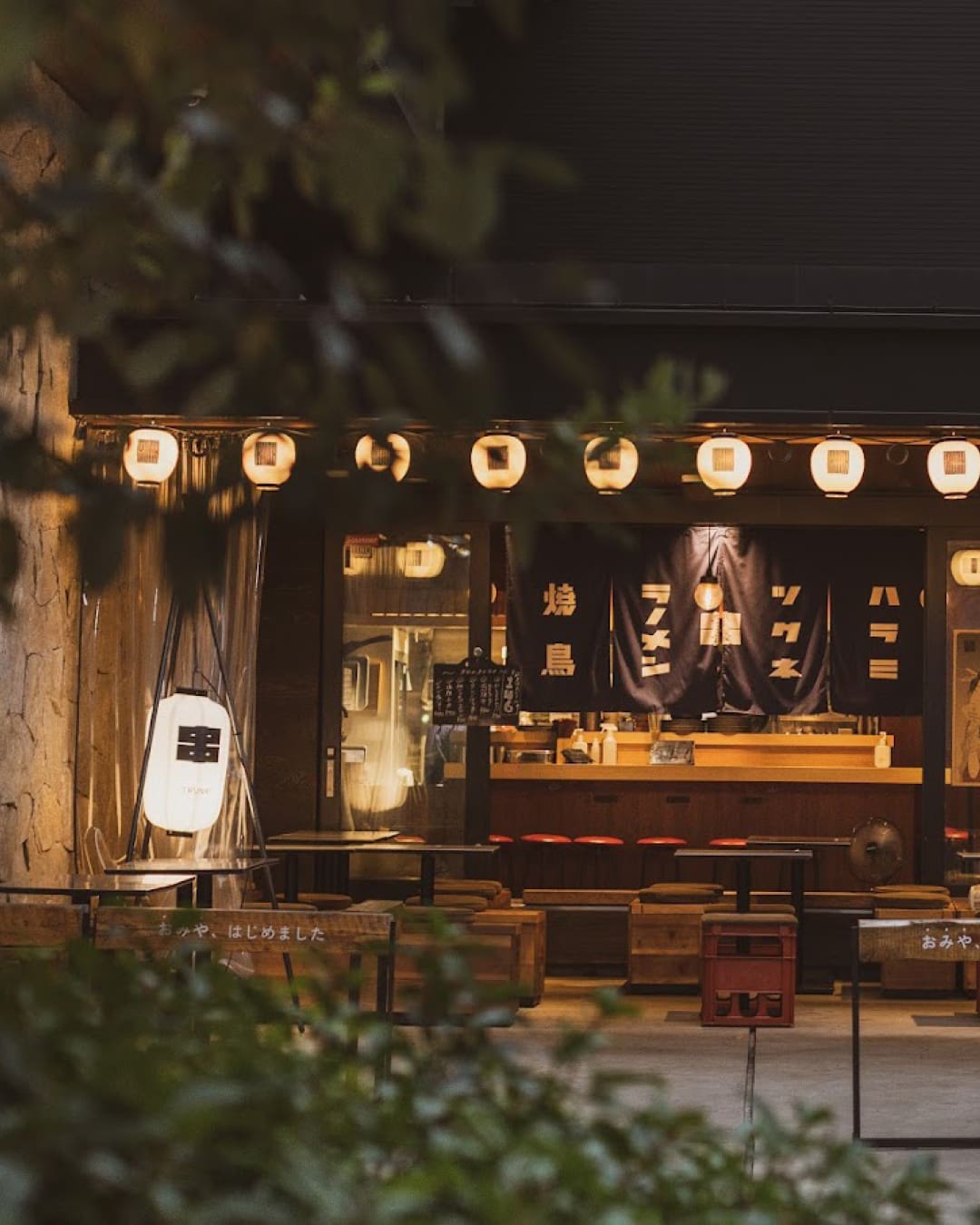 Harajuku/Shibuya
Trunk Kushi
Best for: Stylish skewers in a neo-retro setting
Location: 5-32 Jingumae, Shibuya-ku, Tokyo 150-0001
Price: Drinks from 600 JPY / 4 USD, dishes from 300 JPY / 2 USD
Situated between fashion-forward Shibuya and the teenager's mecca of Harajuku, Trunk Hotel is a favourite among the creative jet set. The hotel's casual yakitori restaurant, Trunk (Kushi), bills itself as an homage to Shibuya's soul food. The interior blends traditional elements such as paper lanterns, noren curtains and a sunken seating area with contemporary furniture and materials, providing a stylish space to convene for tasty, reasonably priced yakitori, as well as pork and beef options. A particular highlight is the chicken liver, pork belly, and dainty tsukune meatballs. You'll find Trunk Hotel at the end of Cat Street, a narrow lane crammed with fashion boutiques.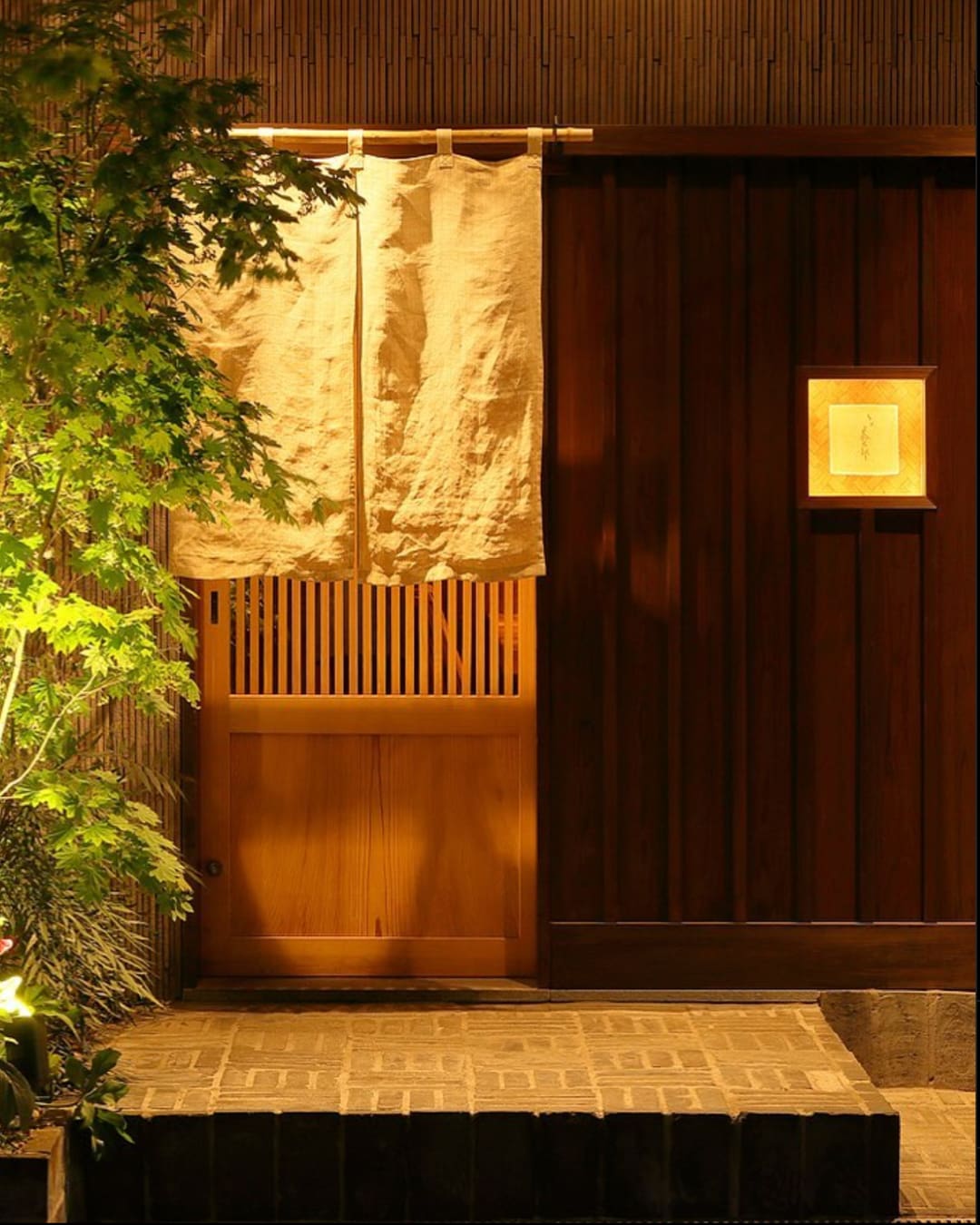 Tori Chataro
Best for: Artisanal poultry in a secluded spot
Location: 7-12 Uguisudanicho, Shibuya-ku
Price: Drinks from 700 JPY / 5 USD, dishes from 700 JPY / 5 USD
Tucked in a quiet side street ten minutes from bustling Shibuya station, Tori Chataro has gained a loyal following for its glorious array of artisanal grilled fowl. There's prized hina-jidori chicken from Akita, Kasumi duck from Kyushu, and Guinea fowl from Hokkaido, among other varieties of premium poultry. Chef Takuya Kaneko operates the grill, passing a seemingly endless series of skewers and small plates across the counter. With only 11 seats, reservations are hard to come by but absolutely worth it, and are booked exclusively via the Omakase website.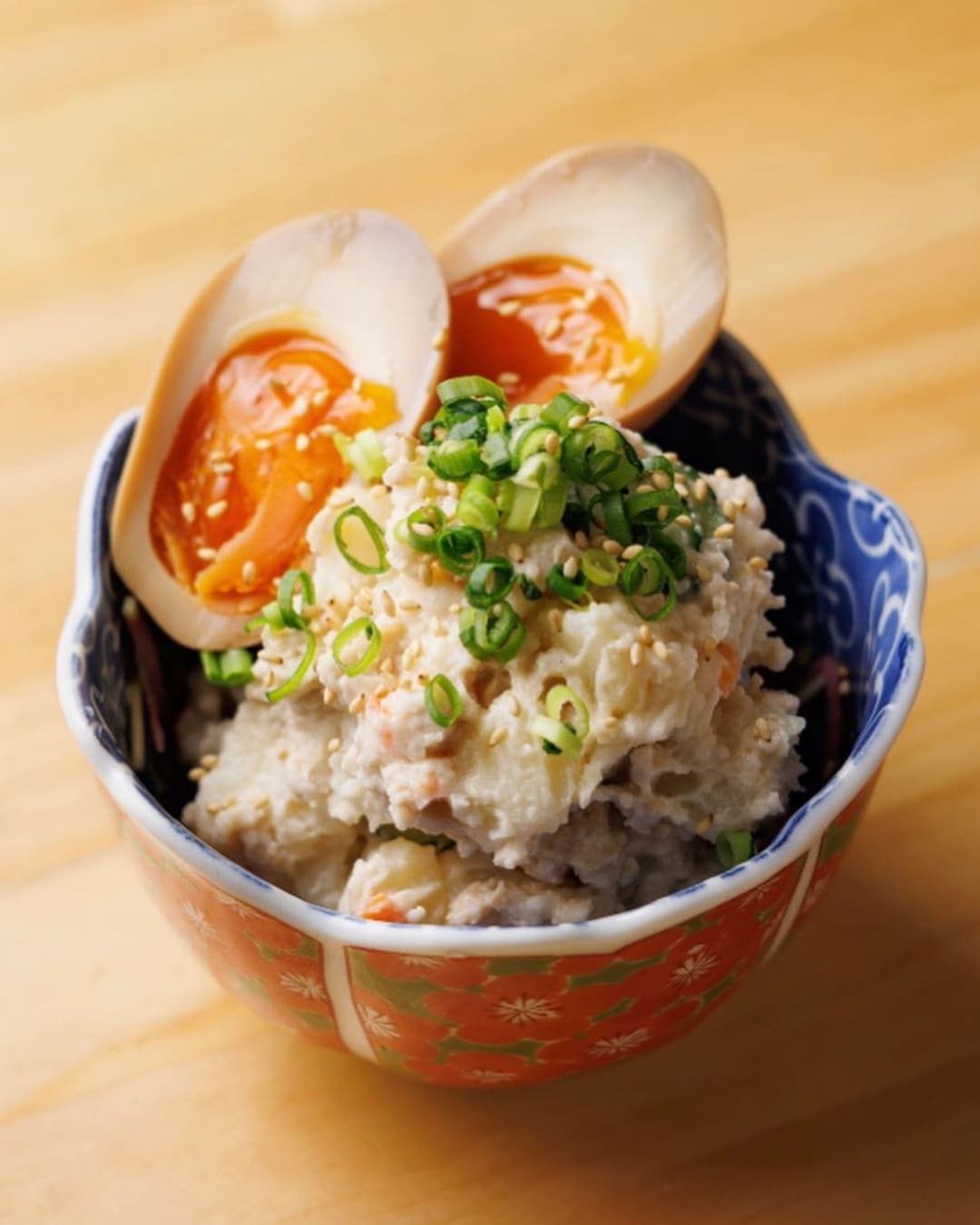 Koenji
Yura Yura Koenji
Best for: Wallet-friendly bites in a playful atmosphere
Location: 3-1-16 Kitakoenji, Suginami-ku, Tokyo 166-0002
Price: Drinks from 500 JPY / 3 USD, dishes from 200 JPY / 1 USD
This casual yakitori joint in the vintage clothing capital of Koenji draws a young, late night crowd with its fun local vibe and wallet-friendly menu of juicy grilled chicken and vegetables. The entrance opens onto the street, where a handful of tables and lawn chairs form an impromptu dining terrace. The pop interior, accented with neon signs and cartoonish renderings of yakitori on the walls, creates a playful atmosphere. Start with the potato salad, topped with a soy-flavoured soft-boiled egg, before ordering an assortment of sticks. The negima (chicken thigh and onions) and skewers of bacon-wrapped cherry tomatoes are crowd pleasers, but the grilled vegetables and crispy-skinned tebasaki chicken wings are a must. End the meal with a bowl of torinikom soba, which swaps soba for ramen noodles in a rich chicken soup.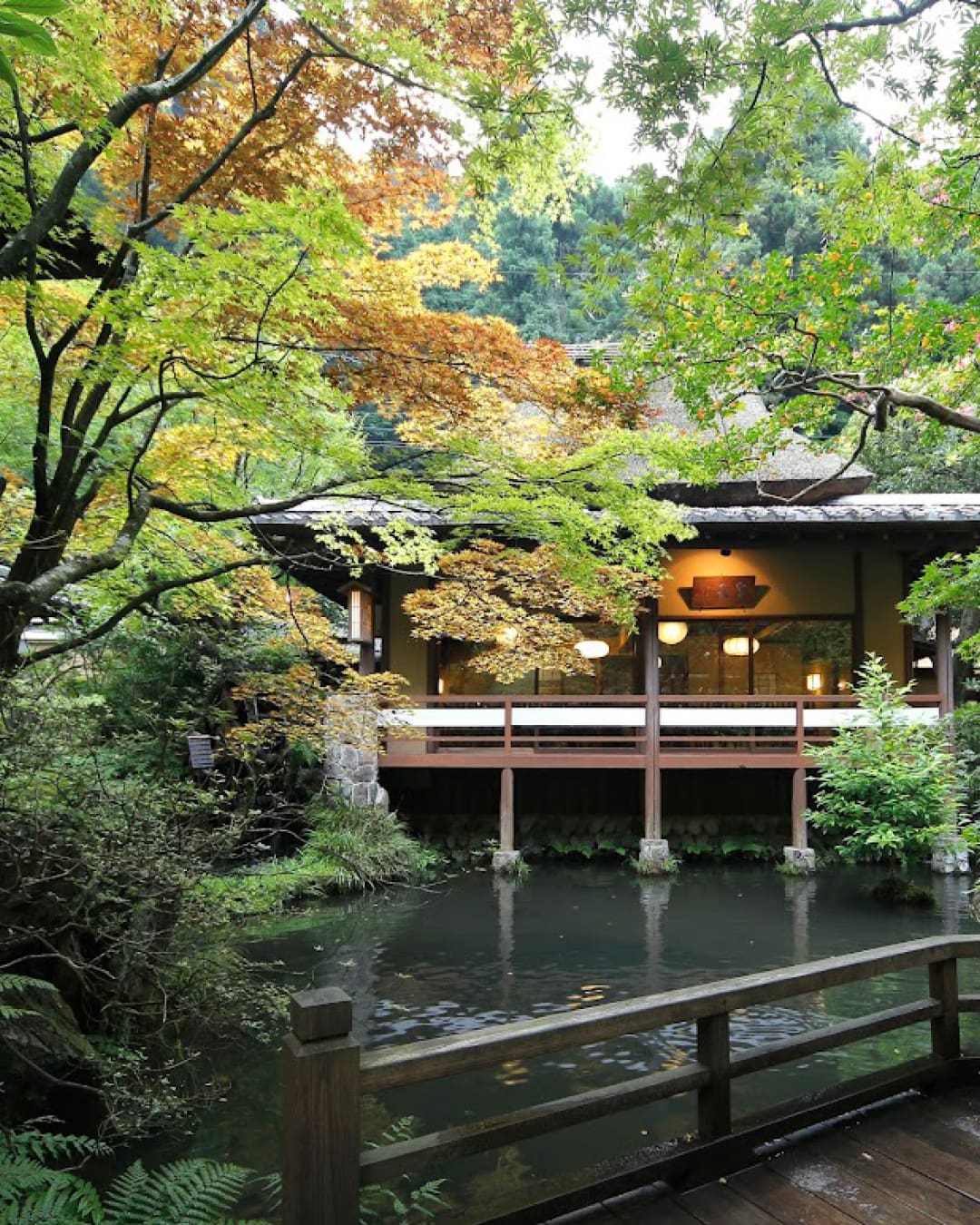 Takao
Ukai Toriyama
Best for: A day trip to scenic Mount Takao
Location: 3426 Minami-asakawamachi, Hachioji, Tokyo 193-0846
Price: Drinks from 900 JPY / 6 USD, courses from 8800 JPY / 56 USD
Cradled in a forested valley at the base of Tokyo's Mount Takao, Ukai Toriyama recalls an idyllic ukiyo-e woodblock print. Less than an hour by train from the city centre, the restaurant's grounds stretch across five acres and feature 38 traditional structures, including thatched-roof buildings and a glorious Japanese garden. In autumn, crimson and gold hues paint the landscape, while spring showers it pink with cherry blossoms. Early summer, when the restaurant releases thousands of glittering fireflies on the grounds, is a fabulous time to visit. The private dining rooms are located in the wooden huts, designed in the minimalist style associated with teahouses, scattered across the grounds. Succulent chicken, cooked on a brazier at each table, is the star. The delectable skewers are served as part of the refined, multi-course tasting menus. Insider tip: opt for the 11,000 JPY menu, which comes with melt-in-your mouth grilled wagyu beef.