From underground music venues to pulsating clubs and listening bars, a local raver highlights where to experience live music in 24-hour Tokyo
From underground clubs to live houses (intimate live music venues) and Japan-specific listening bars, Tokyo is a fantastic place to experience music in every form. Neon signage and obscure doors pepper the city, hinting at the breadth of its vast and varied music scene. Every niche is catered for, whether you're into soul and funk, live jazz or abrasive noise music.
There are certain rules and etiquette that apply only in Japan, so it's good to be prepared. First-time visitors to Tokyo's listening bars may be surprised by the cover charge, a set fee that applies to enter and drink at the bar. To offset this charge, Japan's bars provide small, savoury snacks such as nuts or corn to go with the drinks. Entry to clubs and live houses will often have a drink fee added onto the ticket price. Trains in Tokyo stop between 12-12:30, so make sure you plan your exit route home.
Much of the best nightlife is located around the Shibuya district and its surrounding areas, which is easily accessible by train or bus, meaning you can hop smoothly from a music bar in Shimokitazawa to a club in Shibuya (by way of one of Tokyo's best izakaya or yakitori restaurants).
To get the most out of Tokyo, explore all the nooks and crannies you can find, and see where it takes you. Start off at one of our recommended music bars, and follow your ears.
Shibuya, Harajuku and Aoyama
Bar Bridge
Best for: Crisp sound and city views
Address: Shibuya Parkside Kyodo Building 10F 1 Chome−25−6 Shibuya
Price: from 1000 JPY / 6.78 USD

Bar Bridge is a sleek spot with great sound, run by the group behind Contact and live house Studio Freedom. Located on the 10th floor of a tower overlooking the iconic Shibuya Crossing, the venue hosts world-class DJs on a high quality Rey Audio sound system, and serves reasonably priced drinks with views over the bustling city. The DJ bar is open until 5am most days, and those who want to continue the party afterwards can head over to Enter, a small 300-capacity club with a Boiler Room style setup which hosts 'After Hours' parties until 9am on weekends. Enter has already become a key venue in the Tokyo scene since opening in 2023, and has seen the likes of Berlin-based DJ Paramida and producer-DJ Maurice Fulton perform.
djbar-bridge.com
Bonobo
Best For: Tokyo's most ramshackle club, house party vibes
Address: 2 Chome-23-4 Jingumae, Shibuya
Price: from 1000 JPY / 6.78 USD
Located in the upmarket area between Harajuku and Omotesando, Bonobo is a bizarre pocket of unlikely fun, bringing together a bar, club and gallery experience under one roof. From the outside, Bonobo appears to be nothing more than a tiny bar beneath an awning, but after paying the entry fee, you'll be ushered in through the hidden sound-proofed door, straight onto the tiny dance floor, where DJs and occasional live acts play beneath its flower-adorned ceiling. Upstairs, the chill-out zone is decked with tatami mats, and a smoking area with a beer vending machine leads out to a gallery space. In Tokyo, where small apartments and low sound tolerance make house parties unviable, Bonobo provides an excellent alternative.
instagram.com/jingumaebonobo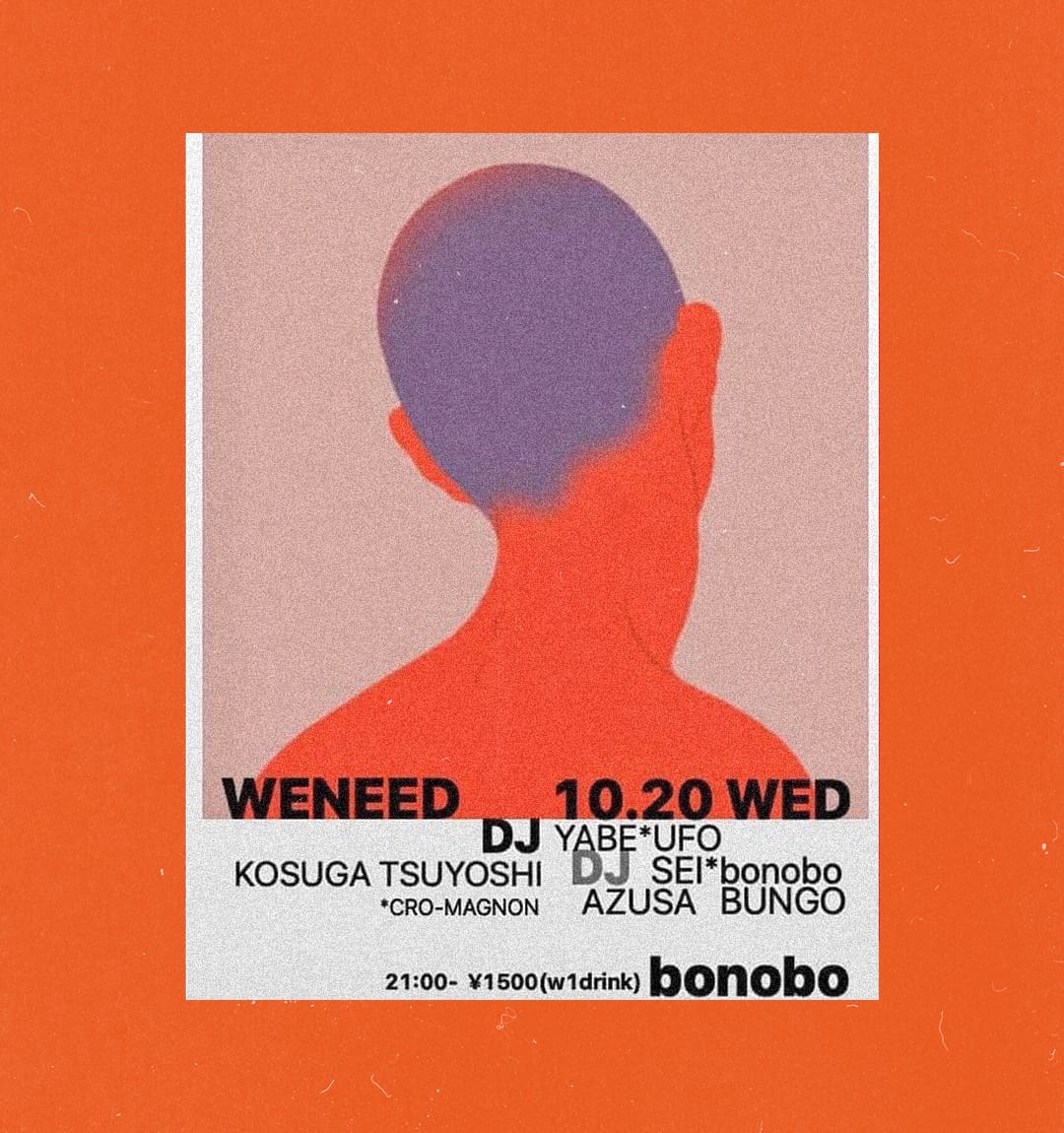 Aoyama Moon Romantic
Best for: Live events, romantic evenings
Address: B1 Simple Aoyama Building, 4 Chome−9−1 Minamiaoyama, Minato
Price: Varies
Aoyama Moon Romantic is exactly what its name suggests: watching a band perform with a giant moon illuminated behind them is enough to give anyone goosebumps. Grab one of the venue's famous Taiwanese dishes before the gig and enjoy the performance. The place is known for its chilled live acts, such as jazz fusion bands and local singers, who play to a laid back crowd of up to 200 standing or 100 seated. If you're feeling particularly romantic, take a stroll round Aoyama Cemetery nearby before the show, which a surprisingly good place for cherry blossoms, too.
moonromantic.com
Shinjuku, Koenji, Hatagaya
Bar Nightingale
Best for: Intense music, unique Tokyo vibes
Address: Golden Gai G2 1 Chome−1−10 Kabukicho
Price: cover charge 1000 JPY / 6.78 USD
The tiny seven-seater Bar Nightingale opened more than 20 years ago, and has been playing intense electronic music ever since. Climb up the rickety steps to the entrance and you'll be greeted with unassuming sheets of corrugated iron and a padlocked door. Similar to Berlin's infamous Berghain, there's an oblique door policy: push open the door and unlucky punters will be greeted with a bark of "members only", but head in another day and you'll be welcomed inside, to an avalanche of noise music reverberating between the bar's metallic surfaces. Nightingale's curator, Hatanaka-san, likes his music loud, and has become a bit of a legend amongst Tokyo folks. This may be one of the most intense bar experiences available.
tokyo-nightingale.com
Forestlimit
Best for: Eclectic club nights, impressive soundsystem
Address: 2 Chome-8-15 Hatagaya, Shibuya
Price: from 1500 JPY / 10.17 USD
Forestlimit was originally built as a listening bar, with four giant speaker stacks cocooning the room in sound. The small club hosts everything from noise events to disco nights via deep listening residencies, and lays claim to one of Tokyo's favourite cult club nights, KATO Massacre. Held every Wednesday, KATO hosts all things experimental, including live bands, folk singers, gabber DJs and ambient producers. Thursday is Forestlimit's regular deep listening party, and every other night is a luck of the draw affair. While you're here, make sure to try the home-brewed coffee shochu.
forestlimit.com
Grassroots
Best for: chill vibes, unexpected nights
Address: 1 Chome-6-12 Koenjiminami, Suginami City
Price: first drink 1000 JPY/ 6.78 USD
Grassroots is one of Tokyo's longest running clubs and bars, apparent in its impressive record collection that lines its walls. Located by Higashi-Koenji metro station, it was officially designated a listening bar back when dancing was outlawed (the 67-year old ban was lifted in 2015) and is where many of Tokyo's famous exports cut their teeth: DJ Nobu still makes the odd appearance, and Lil Mofo is known to all as Momo-chan. For pre-drinks, head over to nearby Uptown Records, a cute record-cum-drinking spot that specialises in rare Chinese, Asian and post-punk records.
grassrootstribe.com
Shimokitazawa
Little Soul Cafe
Best For: Smooth cocktails and sensual beats, Music bars
Address: Tokyo, Setagaya City, Kitazawa, 3 Chome−20−2
Price: No cover charge, drinks from 800 JPY / 5.38 USD
Head up the stairs of Little Soul Cafe in the trendy neighbourhood of Shimokitazawa and step into soft, orange lighting. Notice the long bar to your left, the years-old sofa to the right, and the expansive wall covered top to bottom with over 14,000 records. A gem amongst listening bar-cafes, Little Soul is loved by visitors and locals alike, who head for a nightcap or two to the soundtrack of funk, soul and disco. Kobayashi-san is so knowledgeable about his collection he is able to source any request in an instant. Sit back and relax with one of the many varieties of whisky or rum on offer. Shimokitazawa is great for record shopping too, so make a day of it – we especially like Jet Set, Disk Union and Pianola Records.
littlesoulcafe.com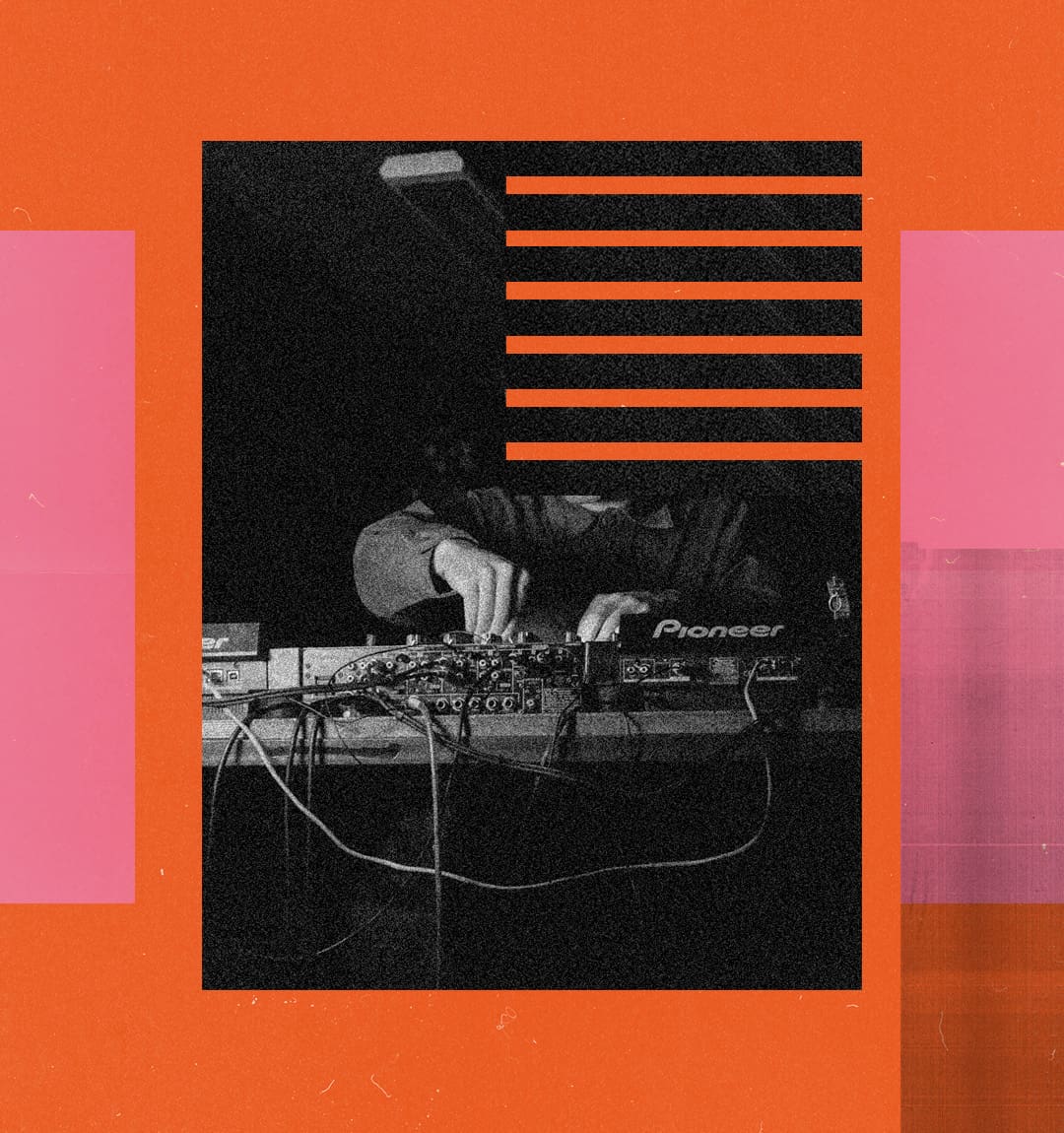 Hachioji
SHeLTeR
Best for: Sound quality
Address: 1-1 Yokamachi, Hachioji
Price: from 1000 JPY / 6.78 USD
The small basement venue SHeLTeR is far out of the centre, but worth the trip. It has been run by audio-maniac Yoshio-san since 1989, who built the legendary soundsystem himself. Head down the stairs, yank open the door and you'll be greeted with smokey incense tinged with tobacco, the gentle chink of glasses, and the sound of music. Depending on whether the night is a listening or dancing event, there may be sofas on the floor or not, but stand in the middle of the room, close your eyes and listen. The sound quality is arguably the best in Japan, fine-tuned over years of tweaking, with foam and cardboard tubing added here and there to dampen sound reflection. Previous guests have included international DJs such as NTS's Donna Leake, and local diggers such as Kuyama and Ginji.
at-shelter.com


JOIN US FOR THE JOURNEY
Subscribe to the newsletter
City guides, culture, photography and ideas, with expert analysis on the biggest stories in travel