The Lost Poet offers a home-from-home in the heart of London's Notting Hill, with slick design credentials
Notting Hill has been enjoying a creative revival of late, with an exciting bounty of excellent new restaurant openings, extending up to Ladbroke Grove. There's no denying the neighbourhood's heritage has been greatly altered by inflating property prices, but it still embodies a loveable, louche charm, with weekly vintage markets, cosy pubs and late-night basement bars, and just the right glint of revelry.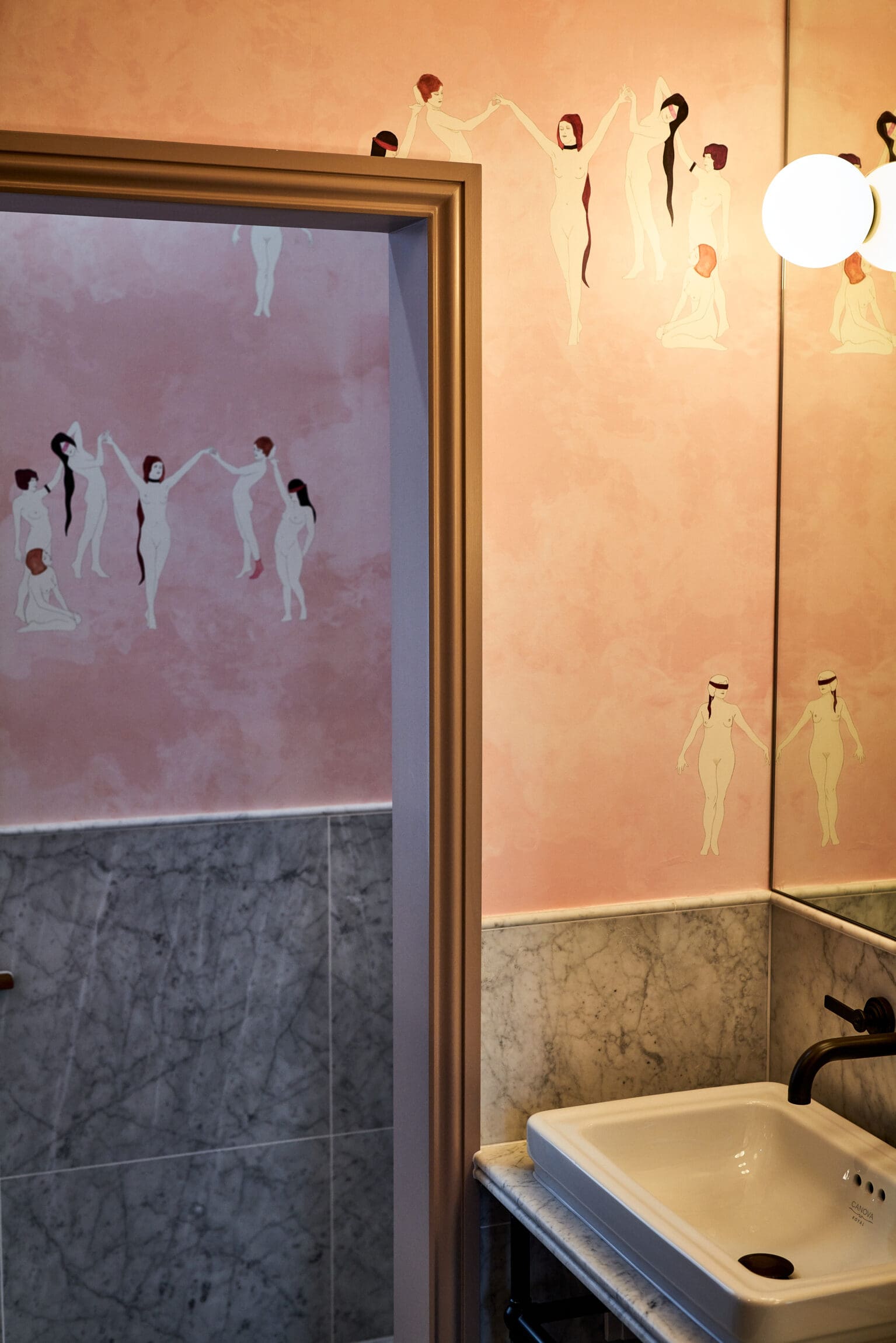 Location and vibe:
Occupying one of the area's Georgian stucco-fronted townhouses is The Lost Poet, which feels more like the private home of a flamboyant bon vivant than a hotel. Billed as a 'modern guesthouse', it has just four rooms, connected by narrow corridors and spindly staircases.
The hotel was bought and renovated by Quinton and Alex Tredez, founders of Cubic Studios, noted for its high-end residential projects. The creative team had worked in and around Notting Hill for more than 15 years before buying the building. "The fact it already had a hotel licence piqued my interest," says Alex. "After many months thinking, 'what if?', I eventually approached the agents."
Rooms and design:
Generously proportioned rooms are designed with vivacious flair, from Zellige tiles to painterly wallpaper by House of Hackney, Cole & Son and Maison C. All of the furniture is either vintage or commissioned for the project, from upcycled Iroko desks and armchairs upholstered by Timorous Beasties. Comfy king-sized beds are topped by characterful cushions by Andrew Martin, located in nearby Chelsea.
Artwork was sourced by Columbia Road's Nelly Duff Gallery, including paintings by Andrew J. Millar. Wood cladding, featured throughout the hotel, is made from reclaimed school science lab desks to create a lived-in feel.
Each room has its own distinct palette, from the blush hue of The Salon to the pistachio tones of The Quarters, while The Suite's muted dark tones are offset by mustard-yellow velvet furnishings. The Muse penthouse lays claim to its own private bar and prized rooftop terrace, with views across West London.
Amenities:
There is no onsite bar or restaurant, but you have all of Notting Hill right on your doorstep. There is a 24-hour concierge and dedicated daily housekeeping, while breakfast is delivered in a complimentary tote bag to your door each morning. Inside, find pastries and chai seed pots from nearby Ottolenghi to be enjoyed in your room in your pyjamas. Rooms are also equipped with a Nespresso coffee machine and fully compostable pods from London coffee shop Grind.
Sustainability credentials:
"Our biggest task was working with the constraints of the existing Victorian building," explains Tredez. "We have designed The Lost Poet with sustainability in mind, as much as is realistically achievable." To that end, the property is completely plastic free, and works with locally produced, recycled and upcycled materials wherever possible.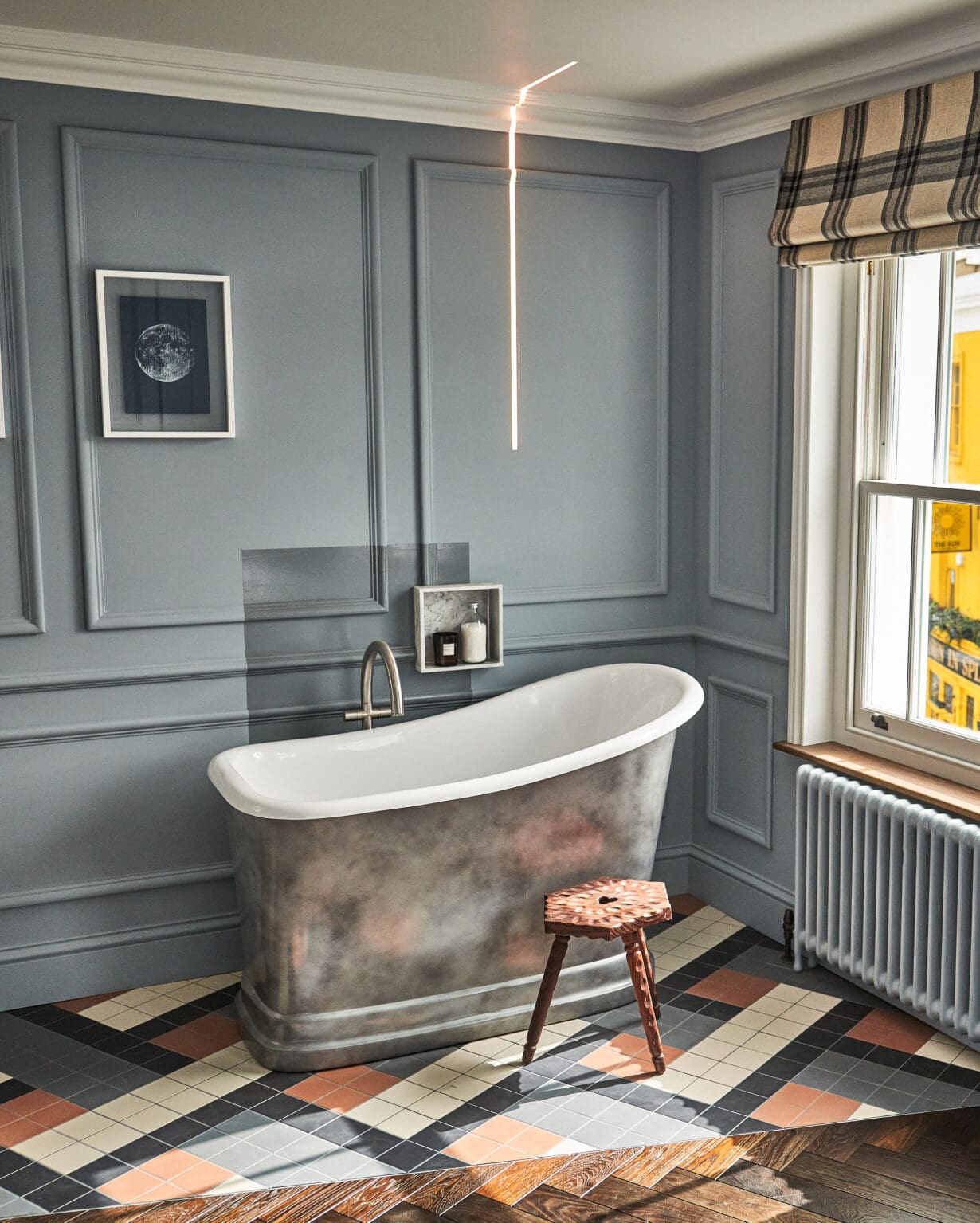 JOIN US FOR THE JOURNEY
Subscribe to the newsletter
City guides, culture, photography and ideas, with expert analysis on the biggest stories in travel