These escapist scents take you on an olfactive journey to Paris, Mumbai, Madrid and beyond
Personal and potent, fragrance can transport you to a nostalgic, faraway land with one single whiff. From the cacophonous streets of Mumbai and the smouldering souks of Marrakech to the urbane promenades of Paris, these evocative fragrances will whisk you across the globe.

Mumbai Noise by Byredo
Mumbai Noise by Byredo pays tribute to the Indian city's beautiful chaos, contradiction and rich aromas through a heady blend of amber and warm wood, stirred with leather and sweet tonka bean. Founder Ben Gorham's mother was from Mumbai and the personal scent draws on childhood memories of visiting family in the suburb of Chembur, incorporating streetside coffee carts, a cacophony of sound, and sensual hazy clouds of incense. "Mumbai hits you the minute you get off the plane, it's a sensory overload," comments Gorham. "The smells and the noise and the motion of the city as it moves at this intense pace – it has an overwhelming sense of place that you just can't escape."
130 GBP, net-a-porter.com

Radio Bombay by DS & Durga
DS & Durga has always referred to fragrance as 'armchair travel'. Based in Brooklyn, the perfumery makes small-batch, punchy scents with playful names, which are instantly transporting. Radio Bombay is another olfactive ode to Mumbai, honing in on the hipster neighbourhood of Bandra. Notes of creamy sandalwood and musk mingle with peach, cedar and coconut for a warm, woody and robust scent that's not for the faint of heart.
148 GBP dsanddurga.com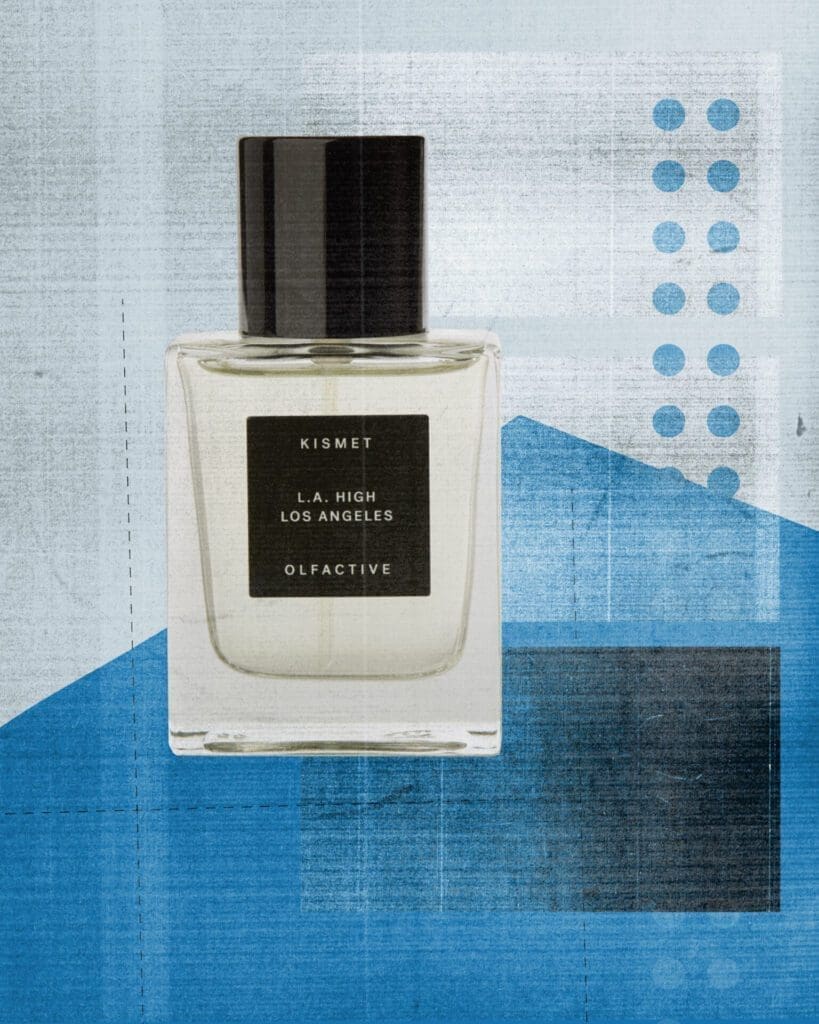 LA High by Kismet
Independent perfumer Kismet takes its name from the Persian word qismat, meaning 'what is meant to be'. Its serendipitous scents are consciously handcrafted in New York by founder Shabnam Tavakol, who launched the brand after growing tired of the perfume industry's marketing machine. Its Common Ground collection takes you from London's Southbank to the sun-dazed streets of Los Angeles. "The collection is based on iconic places that draw all walks of life," explains Tavakol. "Old men smoking cigarettes, businesswomen dashing to catch their trains, grungy skateboarders, and carefree children alike. For whatever reason, they are drawn to these common grounds, and at that moment everyone is equal."
120 USD, kismetolfactive.com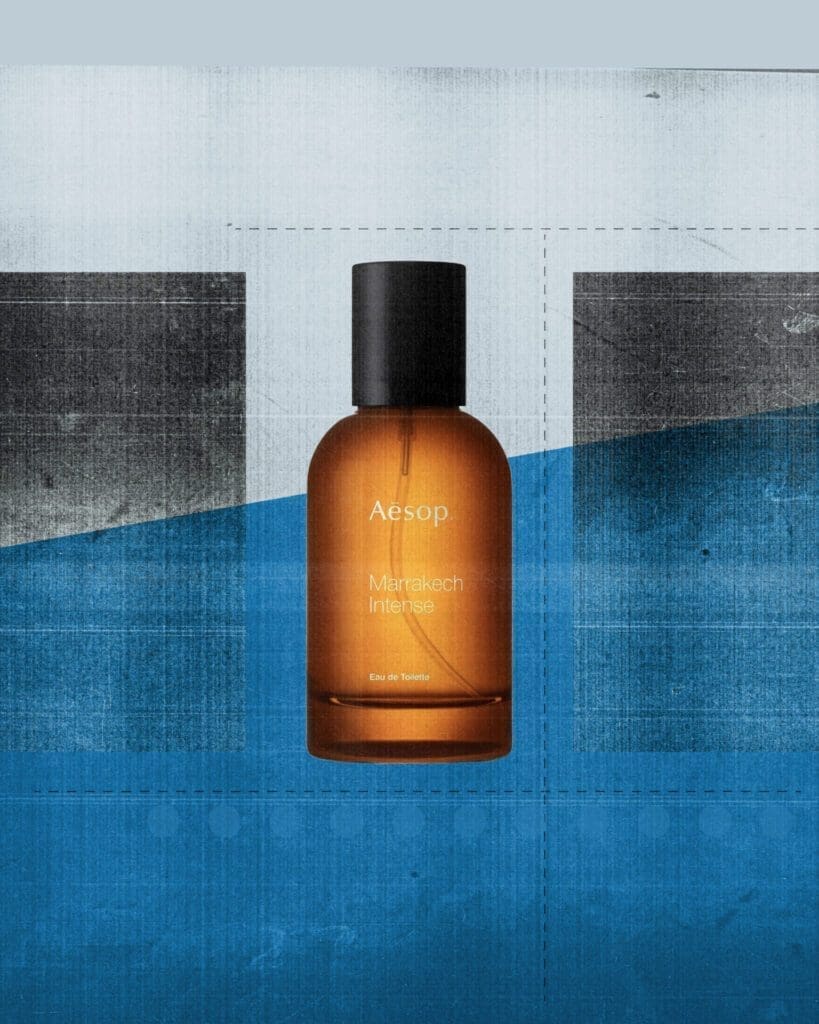 Marrakech Intense by Aesop
Aesop paints an olfactive portrait of Marrakech, bottling on the city's fragrant, bustling souks, spice markets and wind-whipped deserts. Like the city itself, Aesop's Marrakech is intense and enveloping. Woody sandalwood is spiced with clove and cardamon for a sultry unisex scent with staying power.
110 GBP, selfridges.com

Passport Amour by CRA-YON
Hailing from Sweden, CRA-YON's collection of colourfully wrapped, minimalist fragrance is consciously made using raw ingredients. Passport Amour is your ticket to 'another dimension', stirring damask rose with amber and agarwood for an uplifting scent that won't break the bank.
75 GBP, cra-yon.com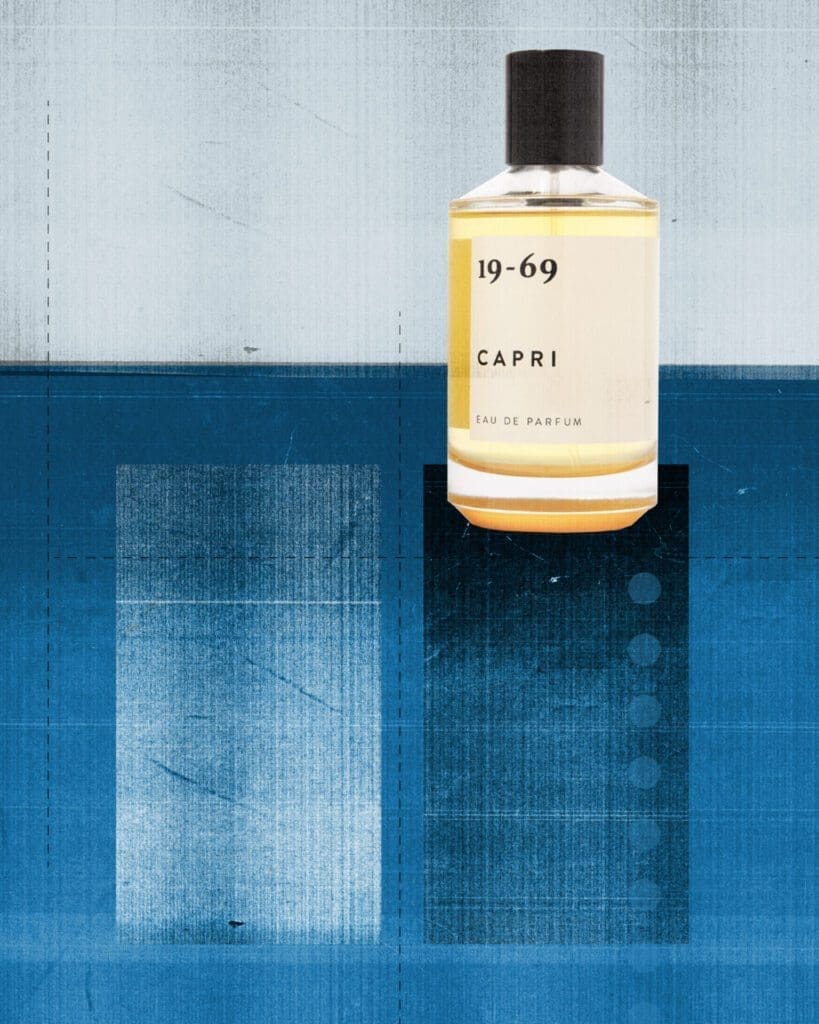 Capri by 19-69
Founded by Swedish artist Johan Bergelin, each of 19-69's Eau de Parfums draws on a moment from the 1960s or '70s. Capri is a citrusy burst of orange, ylang ylang and cool white musk, which takes its cue from the sultry French new wave film, Le Mépris. Close your eyes and you're halfway there, zipping through the azure waters in a Riva speedboat.
160 GBP, selfridges.com

Metamorphic by Kingdom Scotland
Billed as Scotland's first fragrance house, Kingdom Scotland produces niche, unisex scents, inspired by the country's dramatic landscape and storied past. Metamorphic takes its name from Scotland's complex rock formations and ancient cliffs, which tower above its rugged shorelines. The scent itself is an ode to whisky, balancing smoke and leather with dark rose, amber and incense for a warm, cacooning scent, to wrap yourself in on chilly evening, best worn beside a flickering fire with a single malt.
£120, kingdomscotland.com

Lys Sølaberg by Maison Crivelli
Thibaud Crivelli's fragrance house is inspired by travel, from his childhood in La Roche Posay in France to journeys through Indonesia and Morocco. Lys Sølaberg takes its cue from a night hike on a Scandinavian fjord, capturing cascading waterfalls, damp marshes and emerging lily flowers, nuanced by oakmoss,  patchouli and candied quince to give this floral scent a uniquely smoky, spiced edge.
£170, selfridges.com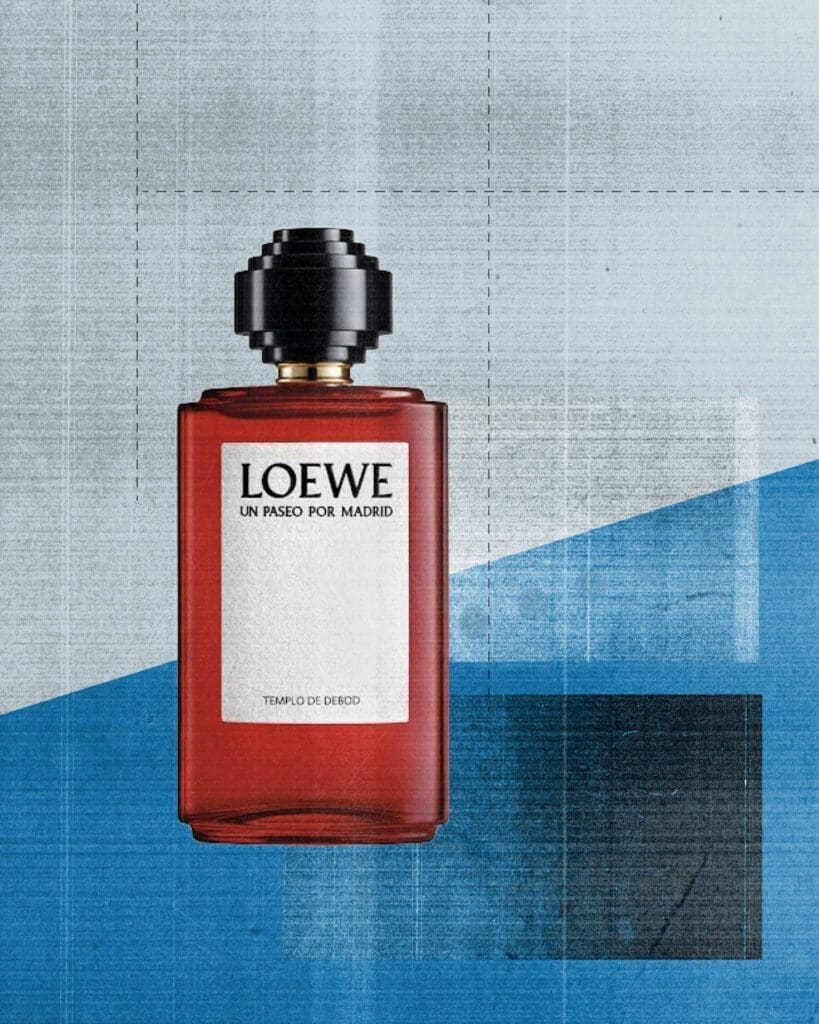 Un Paseo Por Madrid by Loewe
And so to Madrid with Loewe. Un Paseo Por Madrid is a top-tier collection of fragrance inspired by the Spanish capital city. The newest edition, Templo de Debod, draws influence from the Egyptian relics preserved in Cuartel de la Montaña Park and the contrast of an ancient temple in the heart of a modern city. A classic rose fragrance is subverted with smoky oud and saffron for a sensual fragrance that lingers in your wake.
192 GBP, selfridges.com

Smoke by Perfumer H
"Smoke takes me to the market in Morocco, during autumn at dusk in search of ingredients," comments Lyn Harris, the master nose behind much-revered Perfumer H. Turkish rose, chamomile, agar wood and frankincense come together for this smoky, come-hither scent, housed in an ornamental hand-blown Michael Ruh glass bottle. "Fragrance should transport you to a special place," she continues. "It should make you feel good and make others want to be near you." ​​
170 GBP, perfumerh.com

Ylang 49 by Le Labo
Le Labo's Ylang 49 fragrance draws on the lush gardens of Tahiti, balancing delicate Ylang Ylang and floral Pua Noa Noa (imported from Tahiti), with earthy, sensual notes of oakmoss, cedar and patchouli for a thoroughly distinct scent. The New York fragrance house works with raw ingredients and natural oils to produce its consciously curated collection of long-lingering cult scents.
157 GBP, selfridges.com

Honoré Delights by Ex Nihilo
"A good perfume should correspond to you perfectly; don't get fooled by the name, the colour of the juice, or the packaging," comments Benoît Verdier of Parisian perfumer Ex Nihilo. The brand bottles the spirit of the city through its signature fragrance, Honoré Delights, so-called after the location of Ex Nihilo's design-led flagship boutique on Rue Saint-Honoré. The zesty scent bursts with bright orange blossom, bergamot and neroli, tempered by musk and sandalwood.
165 GBP, selfridges.com

African Leather by Memo Paris
Artisanal perfumer Memo Paris crafts poetic perfumes inspired by natural landscapes across the world. African Leather transports you to the sun-beaten savannah, bristling with wild grass and roaming hooves. Dry leather is lifted by sweet and spicy cardamon, cumin, saffron and floral geranium for a multi-layered masculine scent that isn't overbearing.
£225, harveynichols.com


JOIN US FOR THE JOURNEY
Subscribe to the newsletter
City guides, culture, photography and ideas, with expert analysis on the biggest stories in travel