Artist Felipe Baeza on exploring themes of migration
Last updated: August 1, 2023
Mexican-born, Brooklyn-based artist Felipe Baeza creates figurative work using painting, collagraphy and printmaking
Brooklyn-based and Mexican-born artist Felipe Baeza fuses collage, painting and printmaking to create multilayered, textural works that explore notions of the body and migration. Many of his pieces feature male figures that are dissected and fragmented, morphing into branches and leaves like characters in Ovid's Metamorphoses, representing the migrant body's negotiation of fixed borders and social divisions.
Baeza has held solo shows in London, Los Angeles and New York, exhibited in this year's Venice Biennale, and is currently working towards a new solo show at the Fortnight Institute in New York, opening in September.
We speak with the artist to discuss the process and inspirations inherent in his practice, as well as what journeys and travel means to him.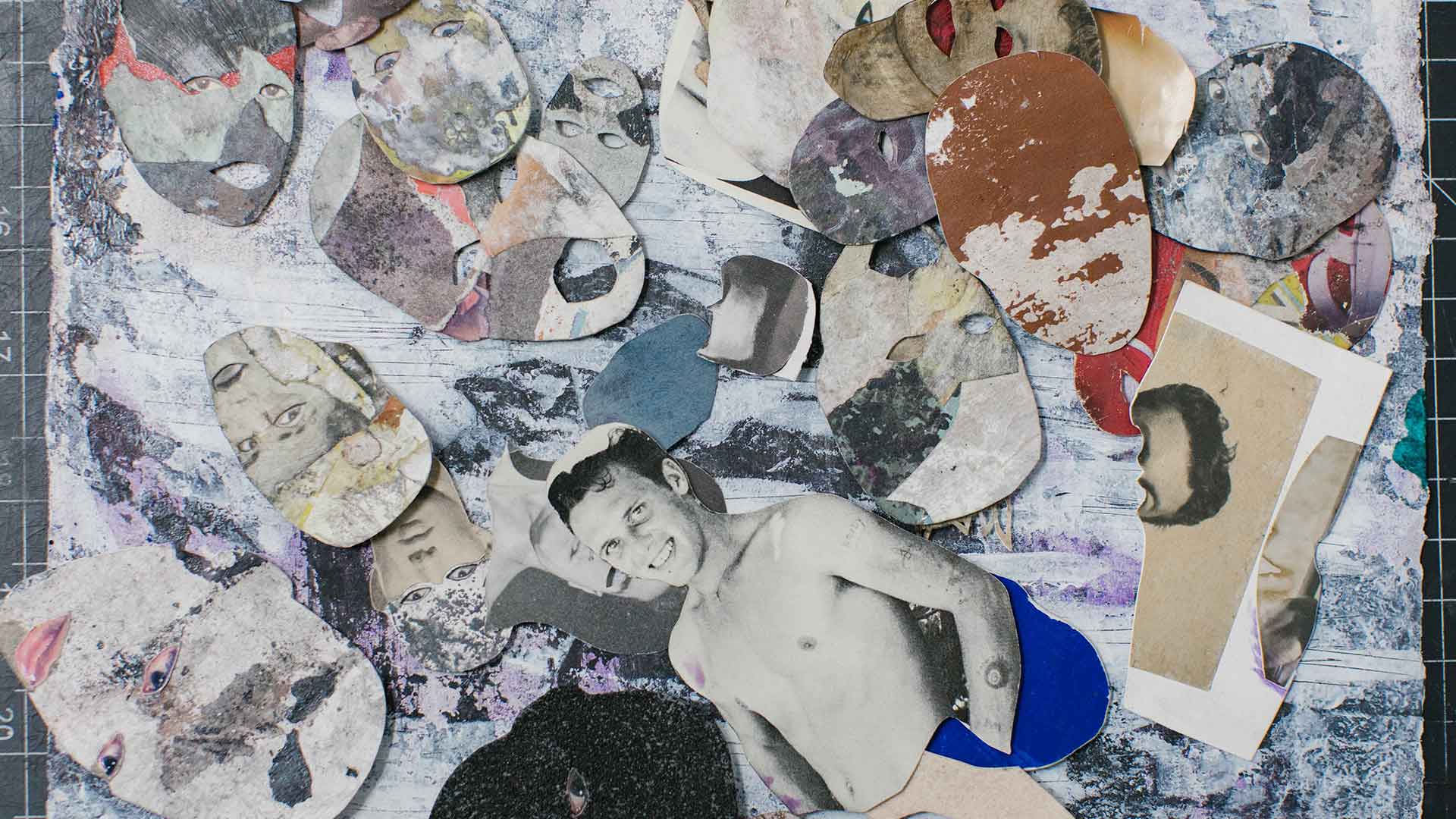 On living in Brooklyn
You were born in Guanajuato and currently live in Brooklyn. When did you move there, and what's your relationship like with the place?
I arrived in Chicago in the early 1990s to reunite with my parents, so Chicago is where I grew up. In 2005, I moved to New York to start my undergraduate degree at the Cooper Union and stayed in the city. This year, I celebrate my 17th year living in New York, with the majority of that time spent in my current Brooklyn apartment. My art studio and home are in Brooklyn, so I spend a lot of time in this neighbourhood, and while I may have a bias towards Brooklyn, I enjoy the city as a whole.
How does it compare with Guanajuato? Do you visit often?
It's hard to compare, as I have limited memories of Guanajuato. I left as a child and have been back two times since then, not by choice but because I have a complicated immigration situation. However, a fond childhood memory of mine are the trips we'd take to the various churches in the city of Guanajuato.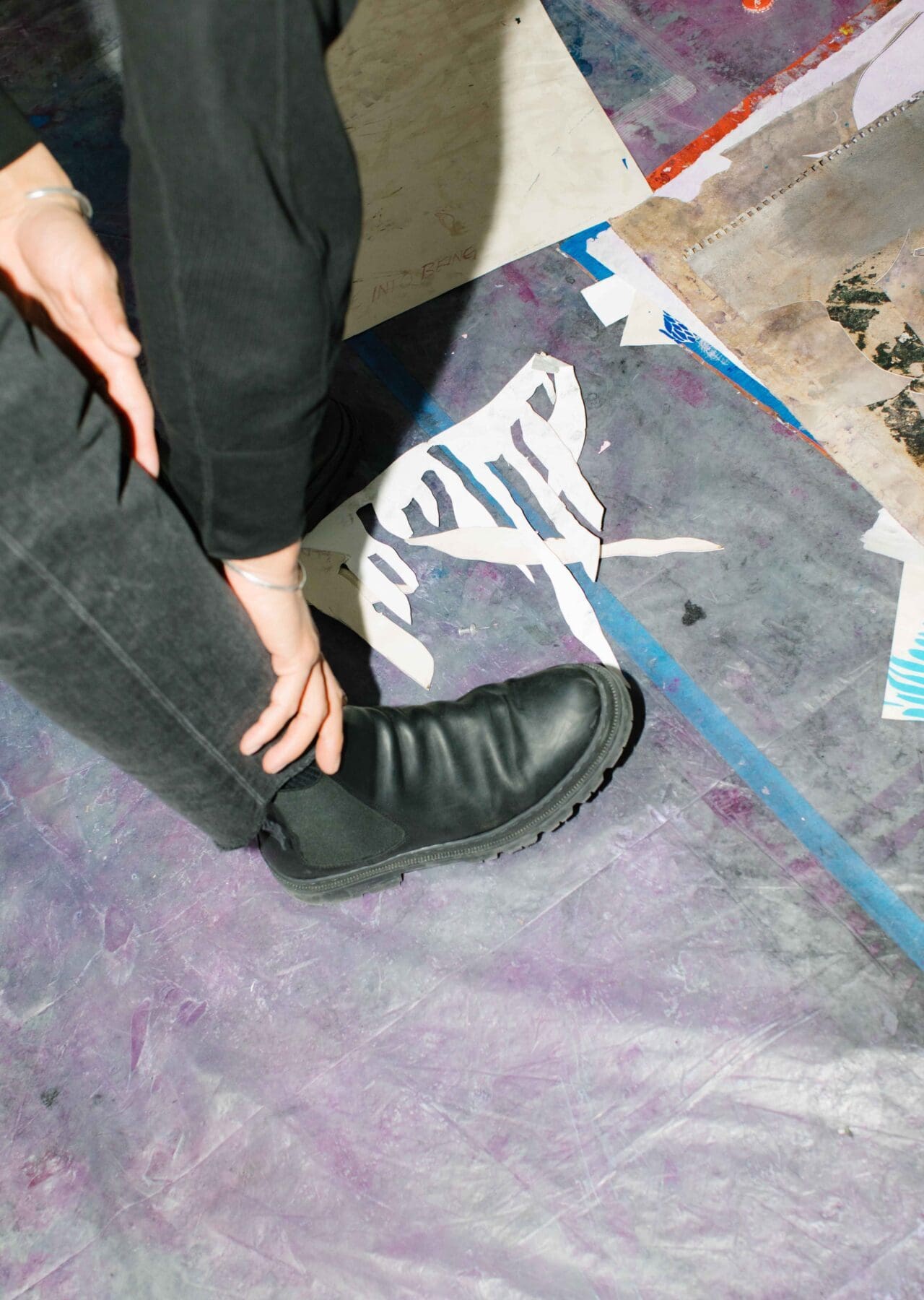 What does it feel like to be a Mexican artist based in Brooklyn?
I don't default to thinking about my studio practice or the objects I create from that lens, but it is part of my practice. I think part of why it is not front and center may be due to the diversity of people who live in Brooklyn and in this city. There are so many cultures and life experiences that we are exposed to here that I personally don't stop and position my studio practice and my Mexicaness within this geographic context. However, I feel where it does come up is in building community, and specifically a Mexican community of friends. I was a bartender at a Mexican restaurant in my early twenties so when I think about my New York Mexican community and close friends, I often think about my time in that place. The other part of this question that I wrestle with is who sees me as Mexican and who doesn't, which is really interesting. In the US and outside of the US, I am often referred to as a Mexican artist, but I am curious if Mexico sees me as a Mexican artist. It is complicated.
Baeza's art practice
What's your creative process when making your pieces? How long do you spend on each work?
I was trained as a printmaker, and over time, collage has taken a more central role in my practice. The figures in my paintings are built with paper, panel, and canvas, which I treat with a variety of materials to create densely textured and layered surfaces. I then carve, sand, and apply other printmaking techniques to these surfaces. This process creates an experience whereby the figures gradually reveal themselves before disappearing again as the viewer engages with the work.
When I'm in my studio and not working towards a specific project, each work has a unique timeline. I could spend a couple weeks or a month on one piece, and some sit in a specific phase for over a year before I complete them.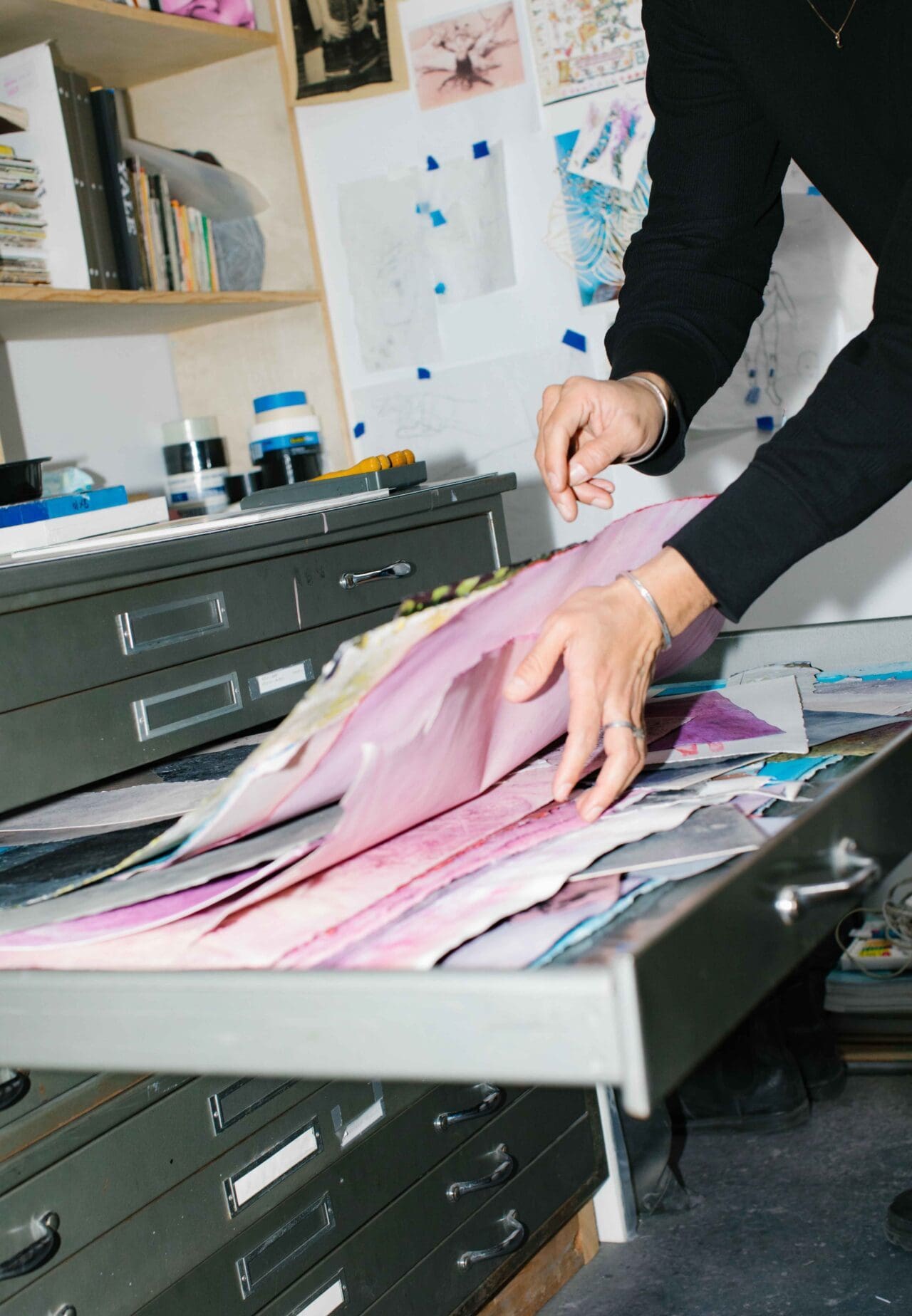 What inspires your work?
Many things. If I were to highlight one thing that plays an important role, it would be the work of contemporary writers: Edwidge Danticat, Jose Esteban Muñoz, Fred Moten, Gayatri Gopinath, and Saidiya Hartman are just a few that come to mind; they all have been critical in helping me work through ideas in my studio.
What do you hope people feel when they interact with your work?
The colour and texture in my paintings sometimes function as a trap, and since I am working in nontraditional ways of making, people often respond with, "Wait, what's going on here, what's happening?" A lot of the works are dark and monochromatic; they do not announce themselves right away. But if you're a dedicated viewer, the work starts to reveal itself slowly. What might start as a monochromatic painting then becomes something else once you spend time with it. Once you confront the work, it opens you to engage in different conversations. I want the viewer to feel like they can take something away from their observation and engagement with my work.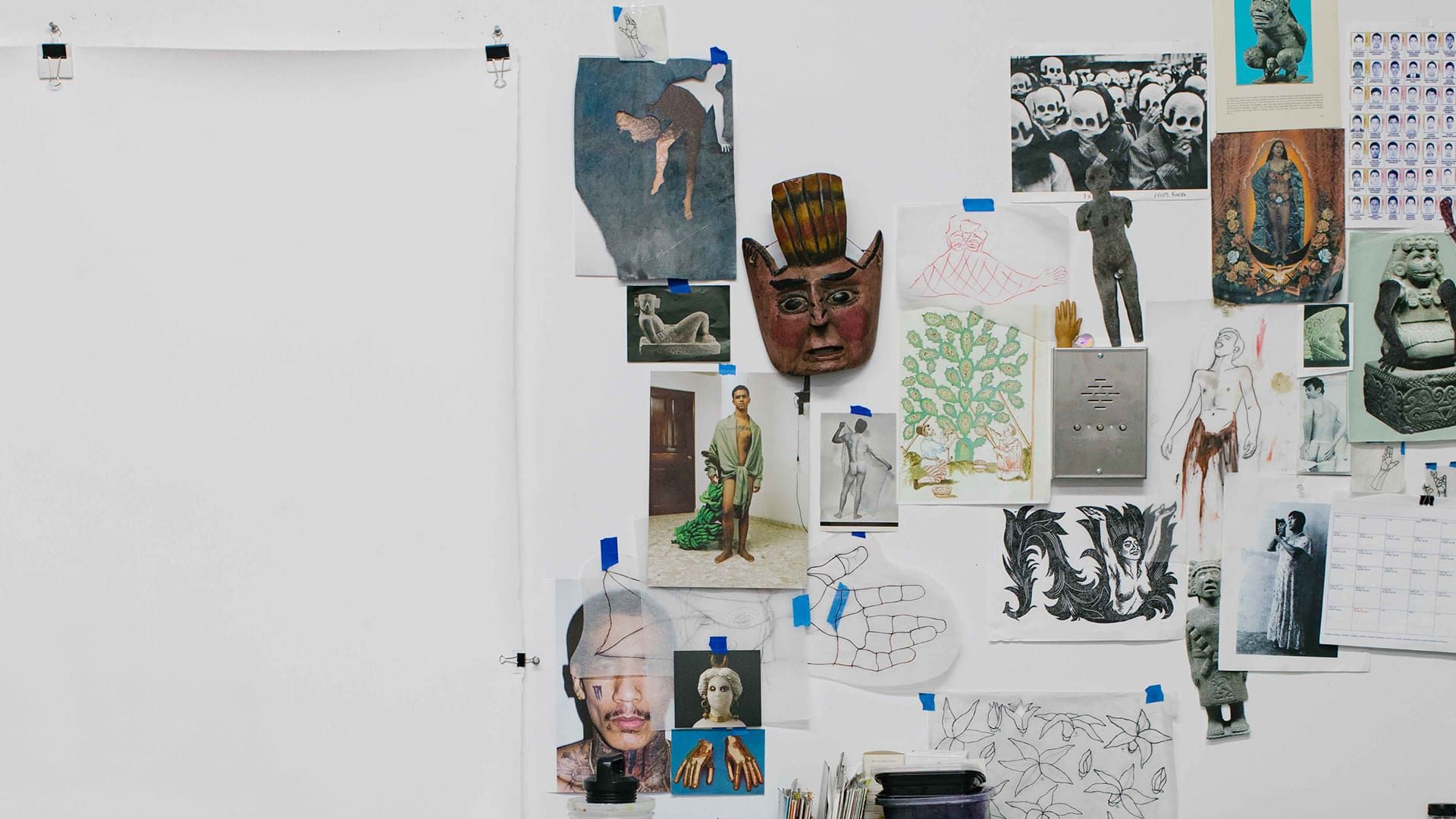 Baeza's travel experiences
What does a journey mean to you?
Something that is never complete and boundless.
What does travel mean to you?
In the context of the US, travel is part of my work and personal life. My family is in Chicago, and I try to visit as much as I can. I am spending the upcoming academic year as artist in residence at the Getty in Los Angeles, which I am looking forward to.
My immigration situation prohibits me from leaving the US without permission from the government, so until I obtain a more permanent situation, travelling abroad is limited. However, I was granted a travel document earlier this year that allowed me to attend and see my participation in the Venice Biennale, so I hope to squeeze in a couple more trips before the year ends.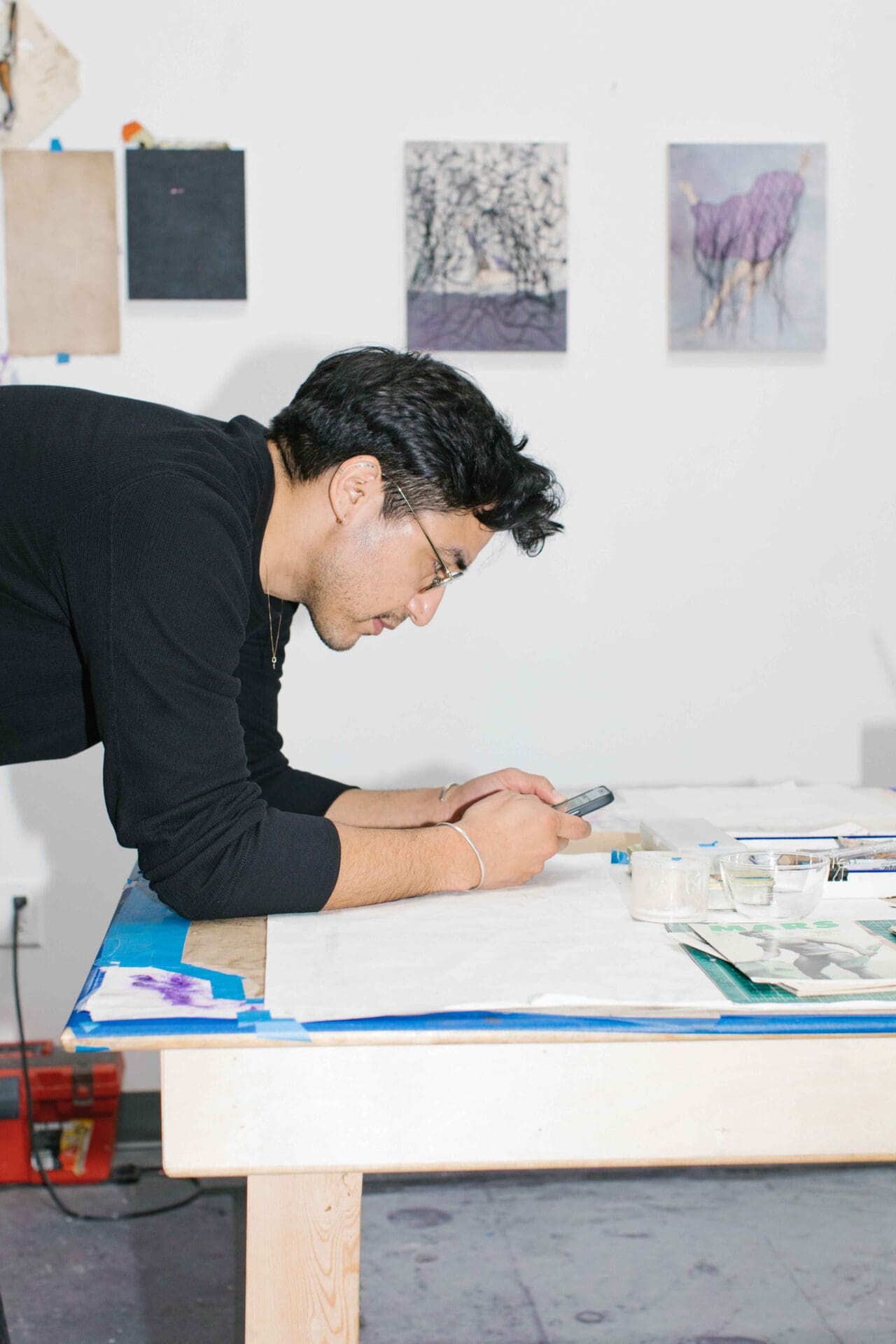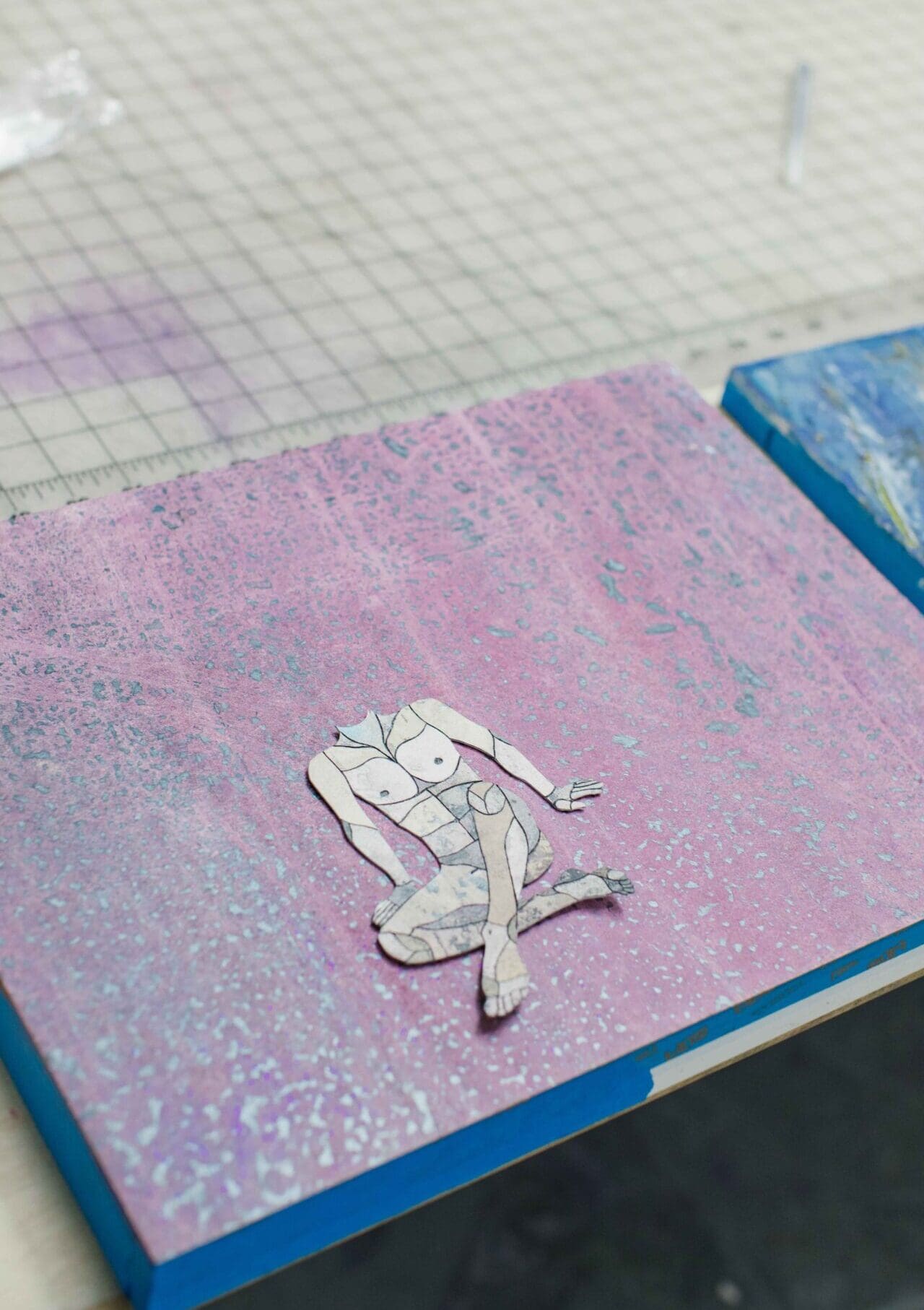 How has travel influenced the way you create?
The movement of people is critical to my practice. Who and what is and is not allowed to cross a country's borders? Who and what is forced to move and what happens when a move is unsuccessful? These ideas are central to the theme and topic of migration in my work. Early on in my practice I was thinking about bodies that never made it to the other side, those in the process of migration that didn't physically make it. These works in my practice are often covered in foliage; for me the plants function as a vessel that allows the body to thrive under very specific conditions.
Is there a destination you would love to revisit?
My grandparents' home in Celaya, Guanajuato always comes to the top of mind.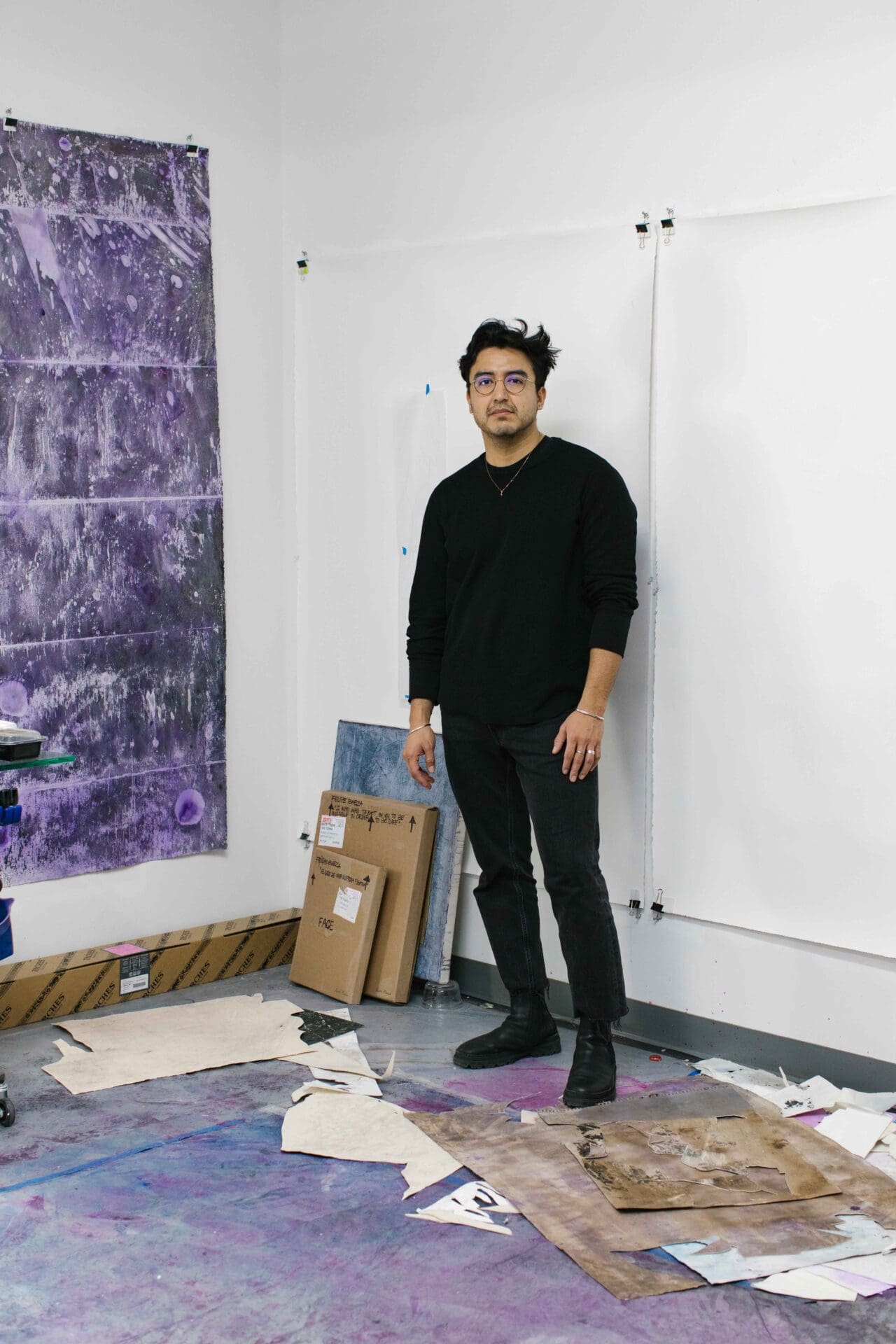 What can you tell us about your next solo show in New York?
I'm busy, but excited at the same time. It's my second solo show in New York, and it opens on 8 September at Fortnight Institute in the East Village. The gallery is owned by Fabiola Alondra and Jane Harmon who I met in 2018 while I was in Yale completing my MFA, and they've become great friends and are supportive of my studio practice. The show is titled Made Into Being and will feature nine new works, including a sculpture I worked on in partnership with the Ross Art Studio. I'm also looking forward to the release of my second book Adiós a Calibán which is being released to coincide with the opening of the show. The book is published by Small Editions and designed by Flatfix.


JOIN US FOR THE JOURNEY
Subscribe to the newsletter
City guides, culture, photography and ideas, with expert analysis on the biggest stories in travel