The best co-working spaces in Bangkok for remote working
Top-notch co-working spaces, cafes and coffee shops populate almost every downtown neighbourhood in Bangkok, ripe for remote working. A local freelancer selects the best co-working spots in the city, chosen with creative professionals in mind
Last updated: May 19, 2023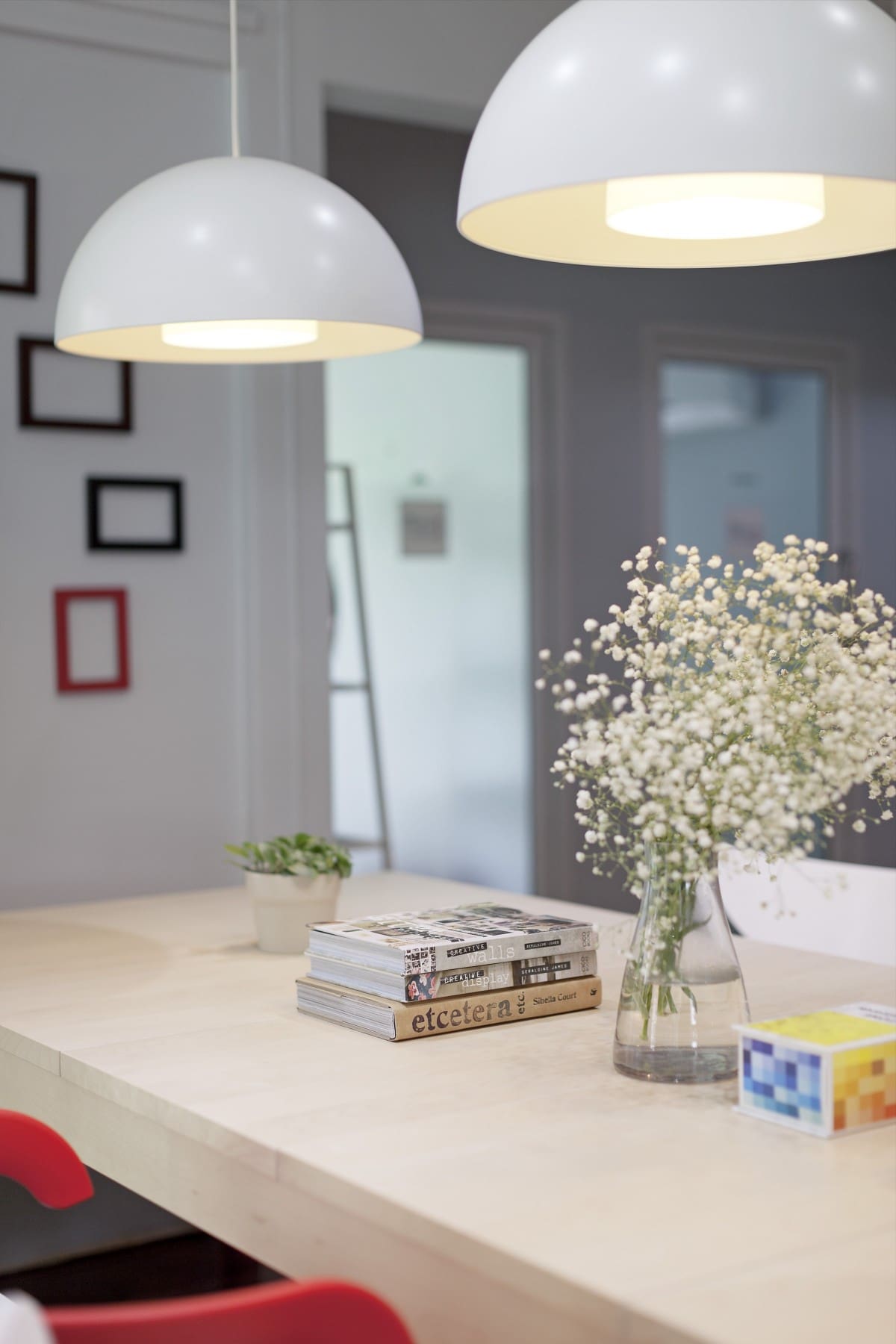 Bangkok is a city that encourages modern work environments. At any time of day or evening, cafes are full of creatives working freelance gigs or pursuing passion projects as they sip their oat lattes. The city is also buzzing with co-working spaces for remote workers, start-ups, and small business owners. Co-working spaces and work-friendly cafes are available in nearly every downtown district and they each have a distinct clientele and personality.
Where to work from in Bangkok
For bookish types, a co-working space in an old residential building with a library might appeal (as would access to Bangkok's eclectic selection of museums and galleries), but many small business owners might prefer a space downtown that provides an array of onsite services, ranging from meeting rooms to a rooftop bar. Start-ups and tech types will discover well designed, modern co-working addresses with spaces perfect for meeting with clients. There's even one with drafting tables to appeal to artists and designers.
For more casual work, the city's cafe culture offers something for everyone, and according to our local's guide to Bangkok, a weekend spent café hopping is about as Bangkokian as you can get. From kawaii and character-themed cafes serving pastel-hued drinks to minimalist outposts for the most serious coffee connoisseurs, you'll find a java shop that gets your creative juices flowing.
Take a look at our top choices for the best co-working spaces across Bangkok, split by neighbourhood.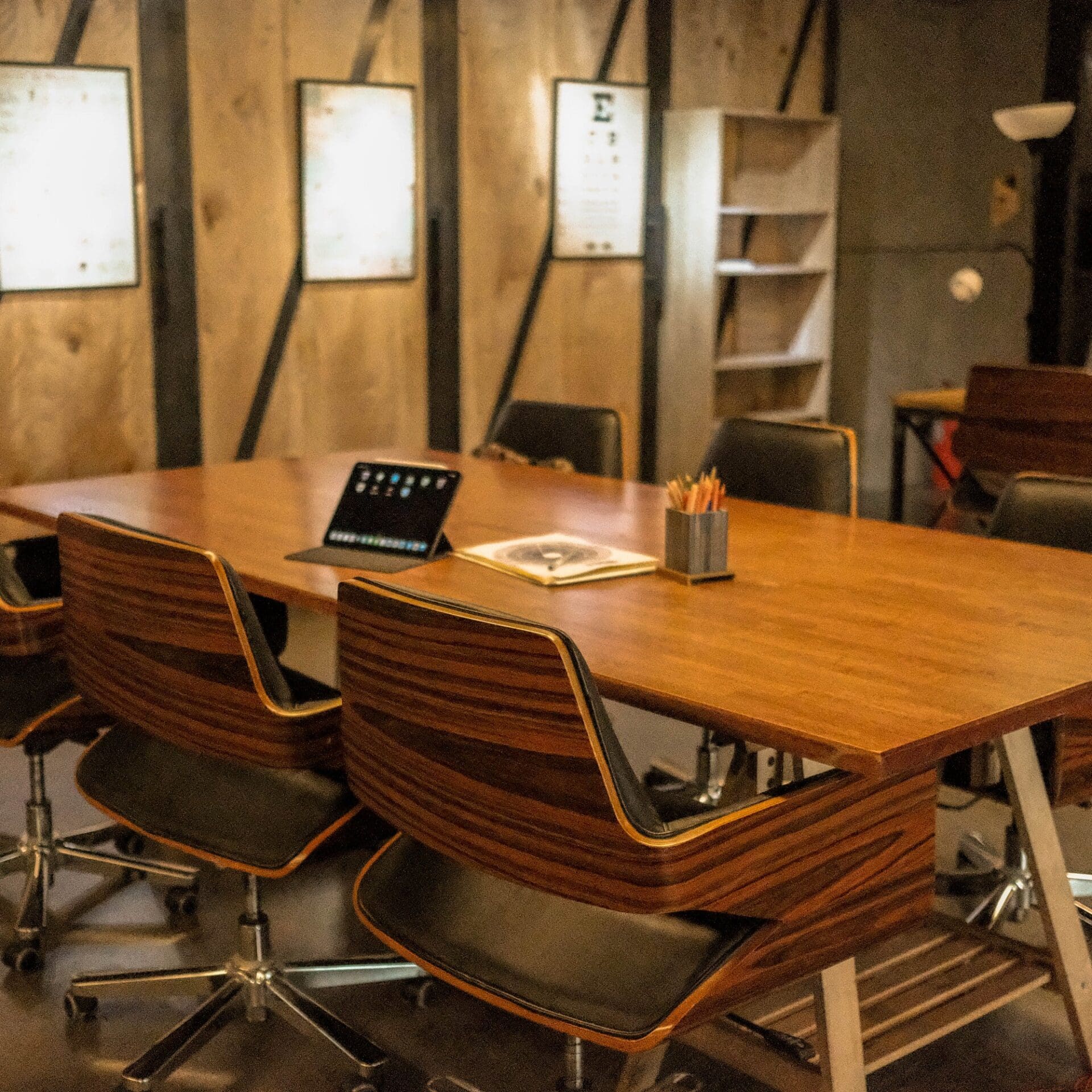 Mid-Sukhumvit
Draftboard
Best for: Workers that want to be in the heart of the Central Business District
Location: 26 Chitlom Alley, Chitlom, Bangkok 10330
Price: Starting at 300 THB per day
With a much homelier and more rustic feel than the other entries, this co-working space is outfitted predominantly in wood, from the panelling on the walls to the substantial desks and the barn-style doors. Draftboard aims at attracting freelance artists and designers, with a creative space, photo studio and large production printers on-site. Engineers, architects and graphic designers will rejoice when they see the large desks for accommodating their plans and drawings.
draftboard.co.th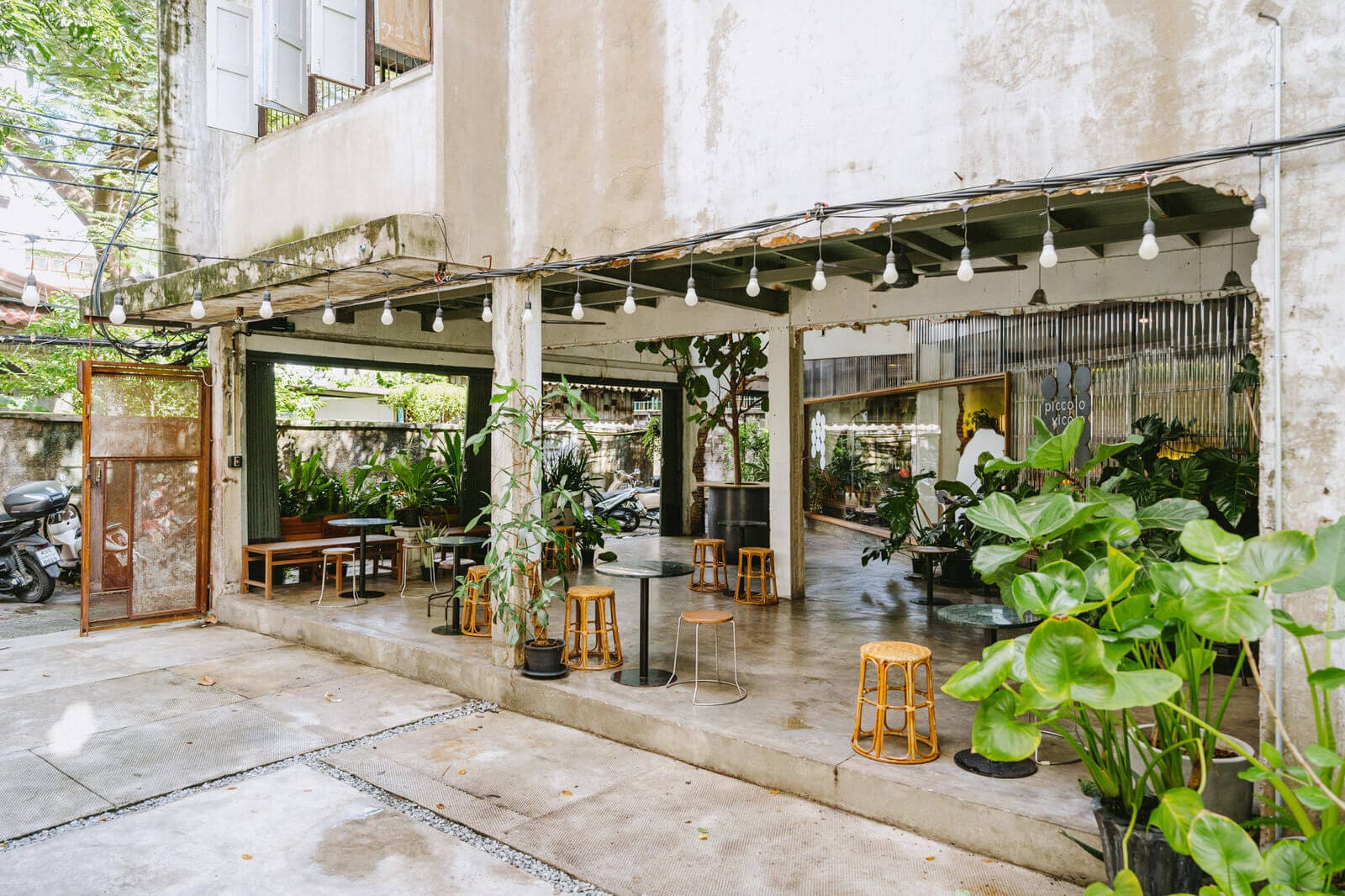 Piccolo
Best for: excellent coffee and a laidback, creative setting
Where: 45, 1 Soi Sukhumvit 31, Khlong Toei Nuea, Watthana
Piccolo Vicolo is a coffee shop that forms part of Galile Oasis, an arts and community hub and boutique hotel in the regenerated Ratchathewi neighborhood, which also houses a gallery and theatre. It is tucked down Wat Phraya Yang alley, hence the name, which translates from Italian to 'small alley'. The open space is filled with verdant plants and vintage furniture for a laidback, laptop-friendly setting, where freelancers will feel right at home.
piccolo.vicolo.cafe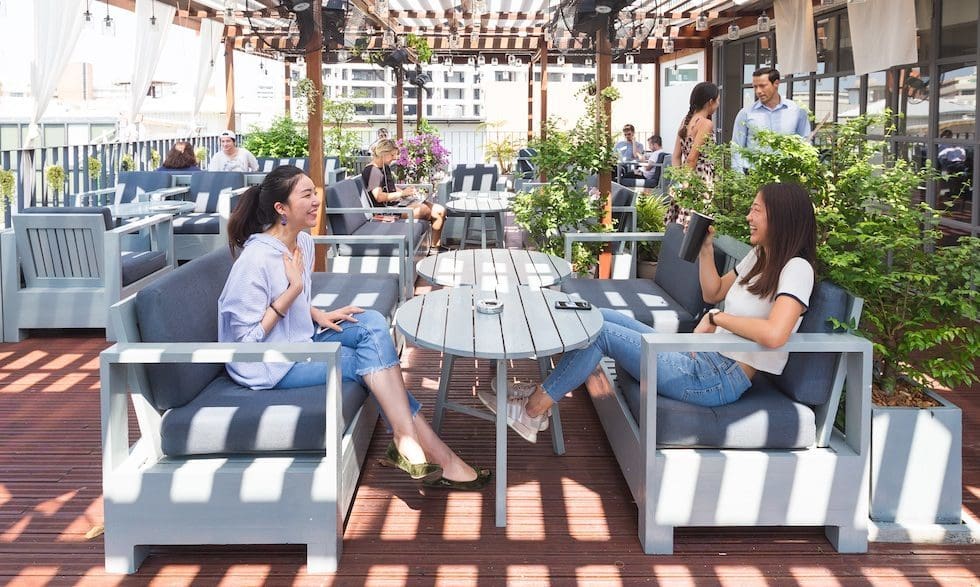 The Hive
Best for: Small business owners looking to network
Location: Piman 49, 46/9 Sukhum Vit 49, Khlong Tan Nuea, Watthana, Bangkok 10110
Price: Starting at 330 THB per day
Among the best-known co-working spaces in Bangkok, the Thong Lor branch of The Hive hosts some of the most interesting events in town, from rooftop yoga and open-air cinema nights to comedy and DIY workshops. It's a welcoming and friendly space, with great facilities for work and play, including a rooftop bar and a spa. Though you can meet members from all sorts of industries here, it seems to attract owners of smaller businesses that don't require their own office. They also have a second Bangkok branch in Phra Kanong.
thehive.co.th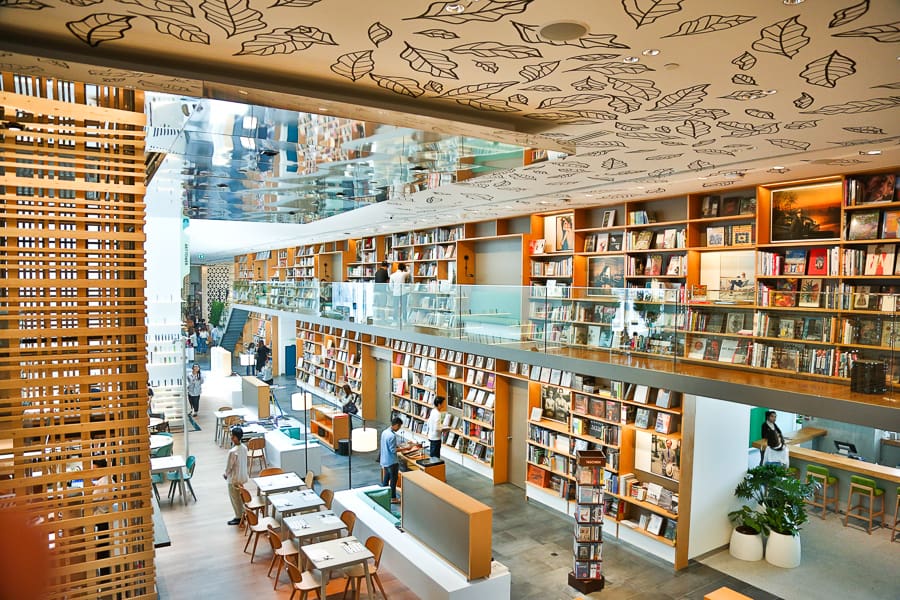 Open House
Best for: Those searching for an elevated co-working experience
Location: 1031 Ploenchit Road, Lumphini, Pathum Wan, Bangkok 10330
Price: Starting at 200 THB for three hours
Marketed as a co-thinking space, Open House sits on the sixth floor of Central Embassy, the city's most prestigious shopping mall. The plant-filled destination with excellent city views was created to serve everyone from entrepreneurs to art students and filmmakers in a design-led environment with soaring ceilings. Venturing further inside, visitors discover a juice bar and bookstore specialising in rare, out-of-print books and coffee table tomes. It is a great place to get inspired, take a quick work break, or recuperate behind a large volume after a particularly stressful Zoom call.
centralembassy.com
Soho House Bangkok
Best for: The first Southeast Asia outpost from the Soho House group
Location: 267 Soi Sukhumvit 31, Khlong Tan Nuea, Watthana, Bangkok 10110
Price: Membership from 60,000 THB per year

Soho House opened in Bangkok in 2023 in the lively Sukhumvit neighbourhood, already noted for its bars and restaurants. Unlike some Soho House outposts, laptops are most welcome here, whether you are sitting at a curvaceous velvet armchair in Garden Bar, or outside beneath a parasol, where a round of emails can be rewarded with a dip in the 12-metre swimming pool. The House is decorated with works by Thai artists, while bespoke patterns and finishes were created in collaboration with local craftsmen. Watch our tour of Soho House Bangkok here.
sohohouse.com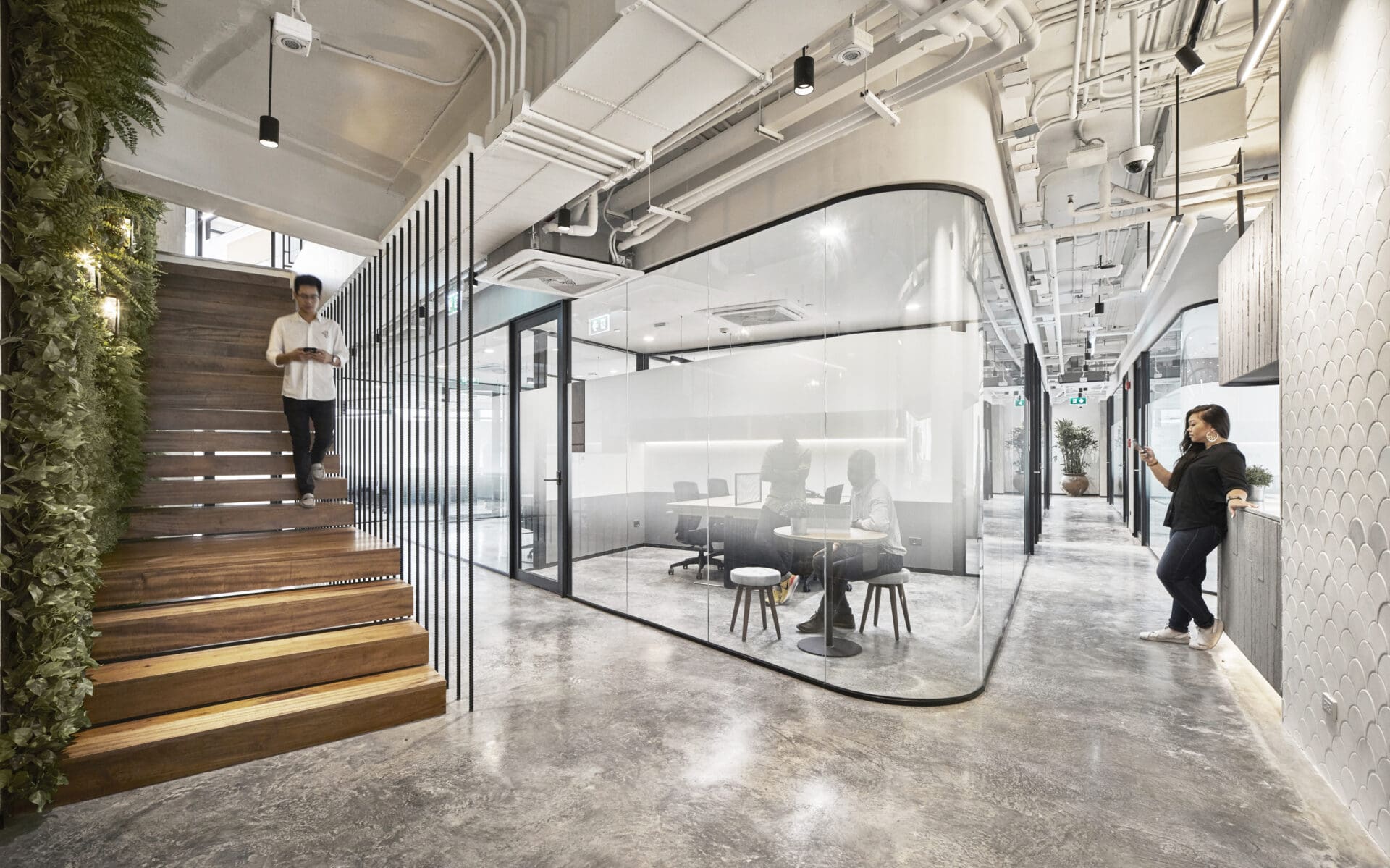 Sathorn
Glowfish
Best for: Start-up founders with an eye for design
Location: 92/4, Floor 2, Sathorn Thani 2 Building, North Sathorn Road, Silom, Bang Rak, Bangkok 10500
Offering design-led spaces in two very prime locations, Glowfish's boutique co-working spaces practically beg you to invite someone over for a meeting. Both locations feature several rooms with different aesthetics, from muted cafes to lively restaurants and calming nap rooms. Expect to encounter a mix of local and ex-pat tech experts and start-up types. They also host popular conferences in their event rooms on subjects like blockchain and cryptocurrency.
glowfishoffices.com
Launchpad
Best for: Remote workers that love to pop out for lunch
Location: 139 Pan Road, Silom, Bangrak, Bangkok 10500
Price: Starting at 350 THB per day
Launchpad is on Pan Road, one of Bangkok's most iconic streets, where trees shade the pavement, a vibrant Hindu temple rises above the rooftops, and excellent food and drink options line both sides of the street. Launchpad is one of Bangkok's biggest and best co-working addresses, and is filled with natural light. The spaces have a young, fun energy, dotted with bean bag chairs, standing work desks, and an excellent coffee outlet in the entrance called Brush, set up by one of the city's best cafes, Roast Coffee & Eatery.
launchpad.co.th
Ekkamai
Hubba
Best for: Low-key techy types
Location: 19 Soi Ekkamai 4, Prakanong Nua, Watthana, Bangkok 10110
Price: Starting at 80 THB per hour
Bangkok's first co-working space, Hubba, caters to mid-career techies and digital nomads. They offer great features like quiet zones, free-flow snacks, drinks for a low price, and hot desks and private offices that can be rented by the hour – the only co-working space on our list to do so.
hubbathailand.com
Kaizen Coffee
Best for: Coffee lovers obsessed with every detail of their drink
Location: 888 6-7 Ekkamai Rd, Khlong Tan Nuea, Watthana, Bangkok 10110
Price: Starting at 120 THB for drinks
On those days when you don't have as much to do or just want a more casual atmosphere, certain cafes can't be beaten for afternoons spent getting stuff done. Choose this excellent cafe for its high-energy atmosphere and incredible coffee in a sleek, glassy two-storey space. Kaizen is also known for its sourdough bread, sandwiches, and brunch, so spend the whole day here and enjoy the food on your lunch break, before heading out to check out one of Bangkok's best restaurants.
kaizencoffee.com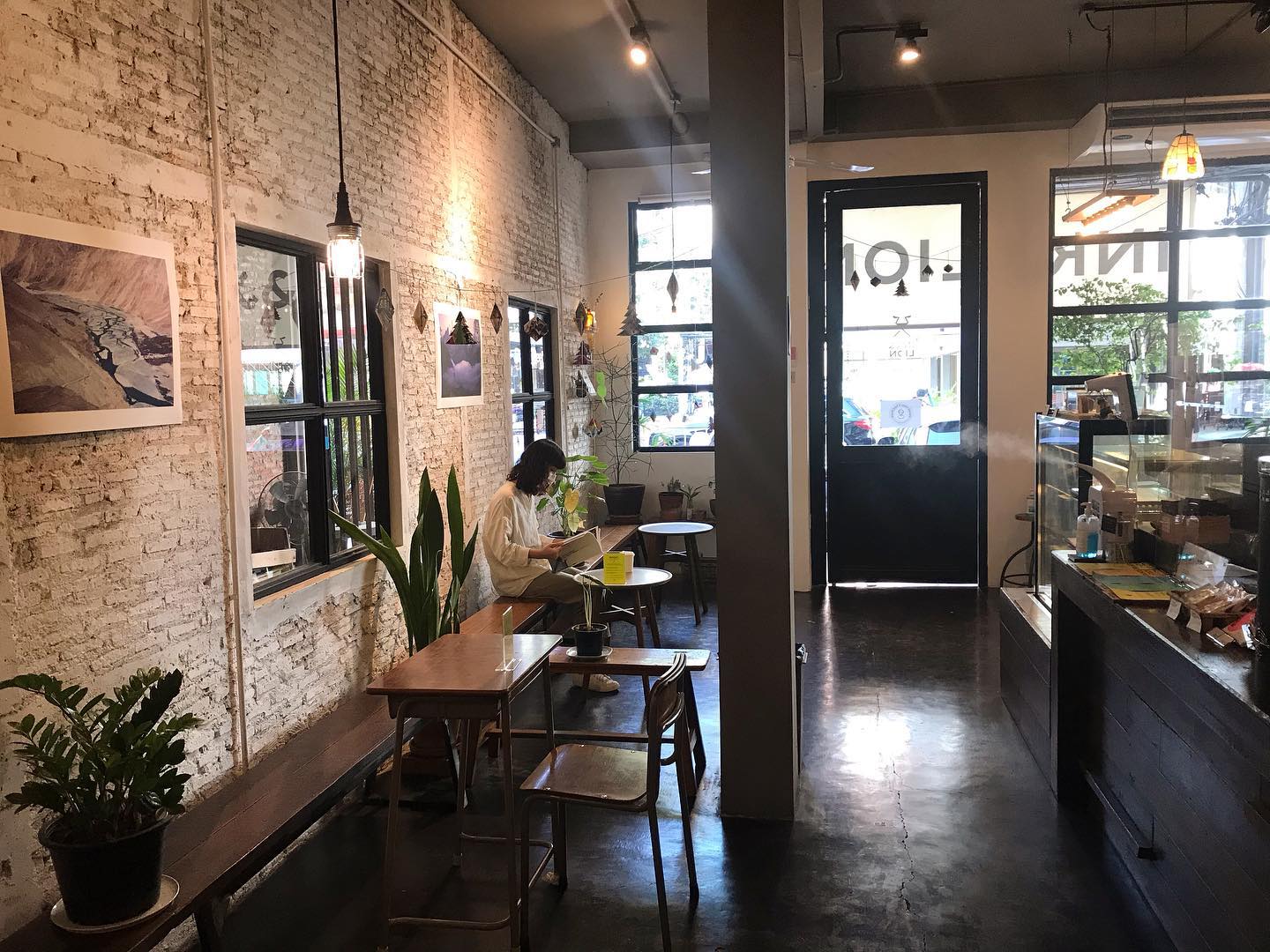 Ink & Lion
Best for: Quick bursts of work 
Location: 1, 7 Ekkamai 2 Alley, Phra Khanong Nuea, Watthana, Bangkok 10110
Price: Starting at 90 THB for drinks
One of Bangkok's hipper cafes, Ink & Lion are known for excellent coffee, cakes and waffles. The bare wooden chairs might make it less than ideal for putting in a full day's work, but the people-watching and atmosphere can spark some sharp creative ideas.
inkandlion.business.site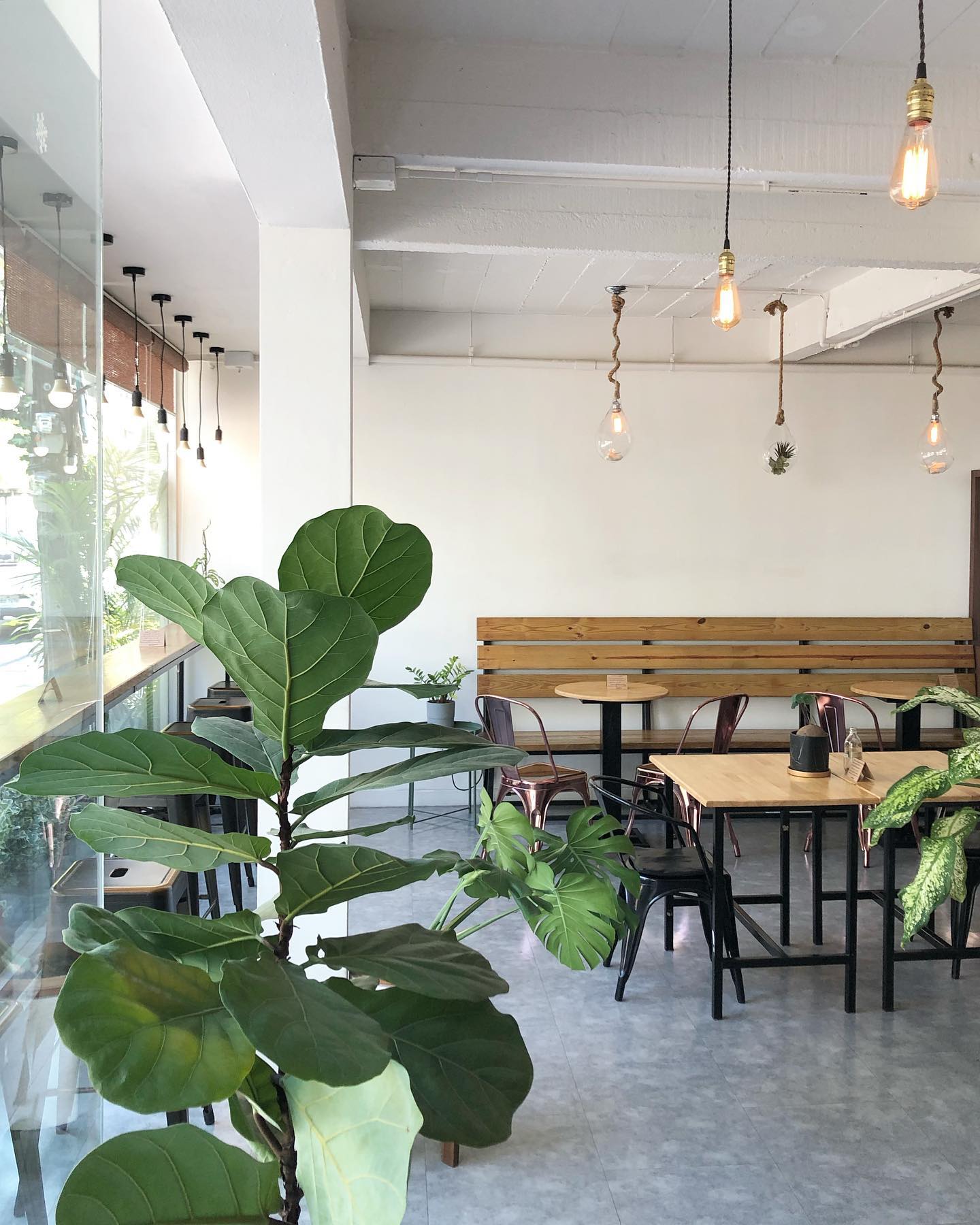 Phil Coffee Co.
Best for: Serious remote workers and coffee fanatics
Location: 65 Sukhumvit 49/2 Alley, Khlong Tan Nuea, Watthana, Bangkok 10110
Price: from 100 THB for drinks
A spacious coffeehouse and award-winning small-batch roastery housed in a 70s-style home, Phil Coffee Co. is tucked into a leafy compound on sleepy Soi 49 in Ekkamai. Its menu features hand-dripped filter drinks, iced chocolate, dirty coffees, and more. This is a quiet, cool, and welcoming co-working space with a relaxed vibe, furnished with large tables that are placed far enough apart that you won't feel like you are encroaching on somebody else's workspace. The sibling founders are always happy to answer coffee-related questions and are passionate about each offering. This roastery has such a devoted following in Bangkok that one customer claims to have chosen their apartment based on its proximity to the shop.
Phaya Thai
Muchroom
Best for: Freelancers that want a home-like setting
Location: 61 Soi Pradipat 23, Pradipat Road, Phayathai, Bangkok 10140
Price: Starting at 240 THB per day
This cosy and quirky space feels more like working at an eccentric friend's house than a co-working space. It's located in a 50-year-old house with a small library and a calming vibe. With the lowest per-day pricing on our list, it's worth seeking out for workers on a tight budget.
muchroomthailand.com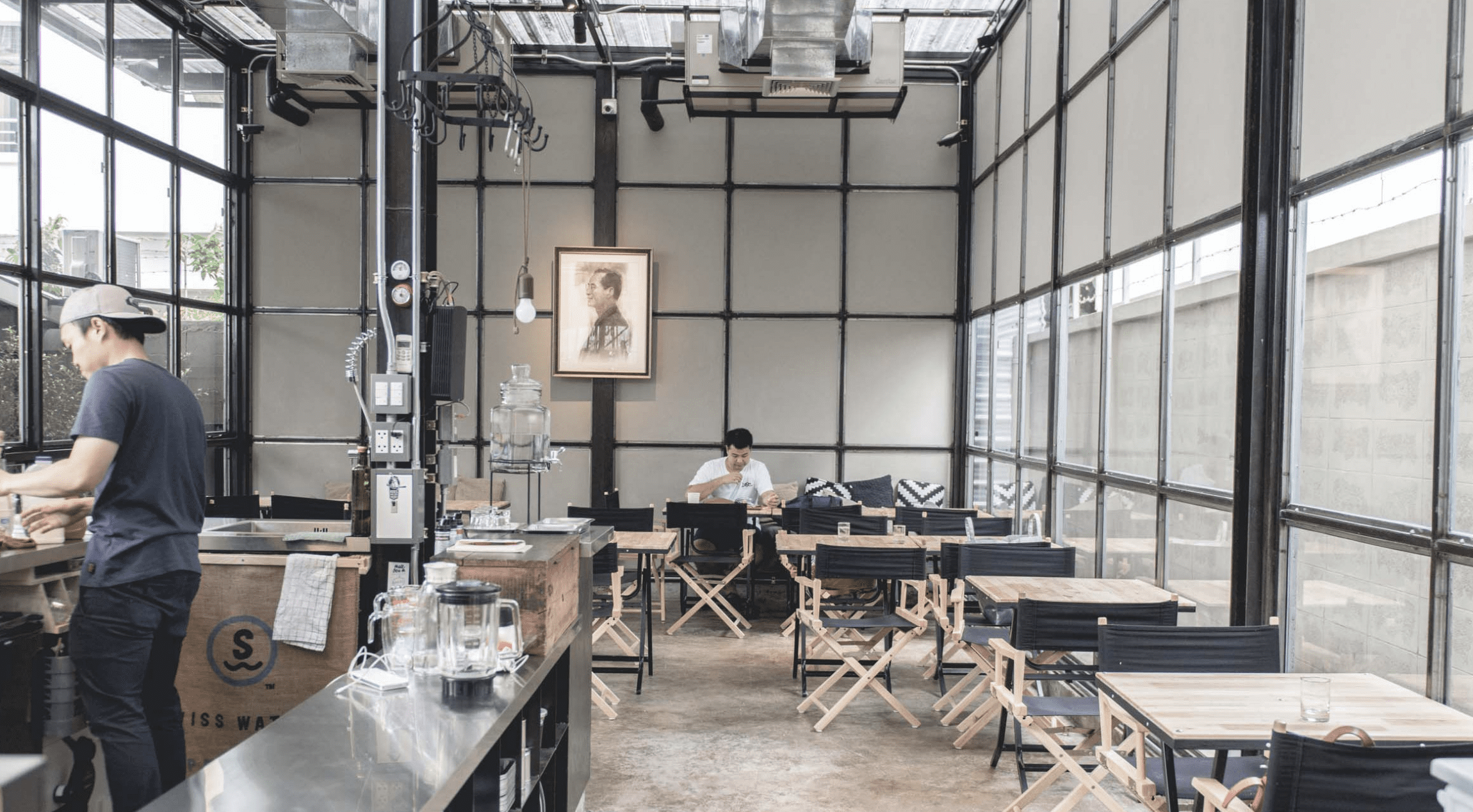 Made Here on Earth
Best for: Making and creating by hand
Location: 110/2 Rama VI Rd, Phaya Thai, Bangkok, 10400
Price: Starting at 120 THB for drinks
This co-working place for creators is designed for makers looking to complete hands-on projects. The extensive equipment library can be used for everything from upcycling furniture, handcrafting jewellery and building set props to creating cosplay items, and more. The staff, spanning carpenters, cabinet makers and silversmiths, are on hand to assist clients with items such as band saws, routers, lasers, planers, and sanders, as well as brainstorming ideas.
For those looking to widen their skillset, Made Here on Earth offers a range of classes, from basic woodwork to shoemaking. The attached cafe, SATI Handcraft, is open for breakfast and lunch, with plenty of space for non-manual work.
classbento.co.th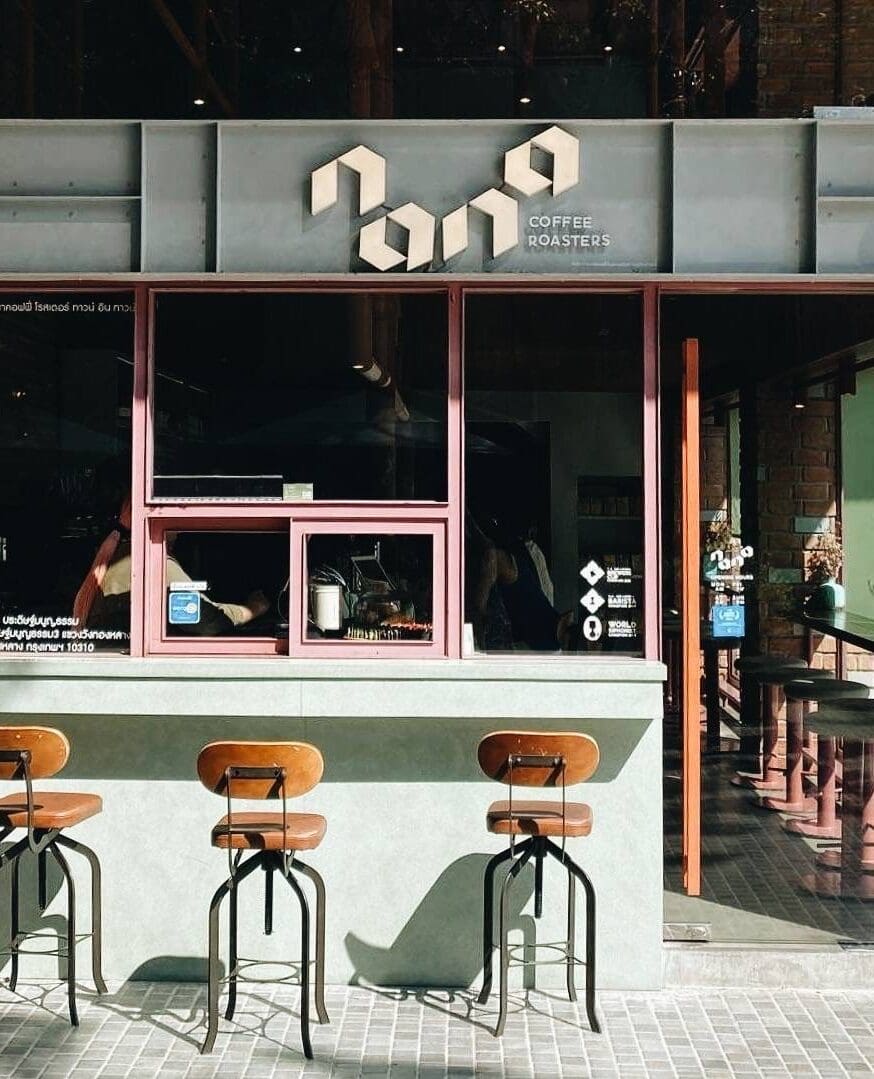 Town in Town
Nana Coffee Roasters
Best for: Design fans looking for a destination cafe
Location: 445/8 Pradit Manutham Rd, Wang Thonglang, Bangkok 10310
Price: Starting at 130 THB for drinks
Nana Coffee Roasters is a much talked about brand with well designed, standalone outposts in Ari and Wang Thonglang – a neighborhood filled with recording studios and other creative businesses. These much-loved cafes roast their own coffee onsite and the staff are knowledgeable and passionate about their products.
nanacoffeeroasters.com
From desk to dinner: discover the best restaurants in Bangkok, from ritzy rooftop dining to laidback neighbourhood haunts.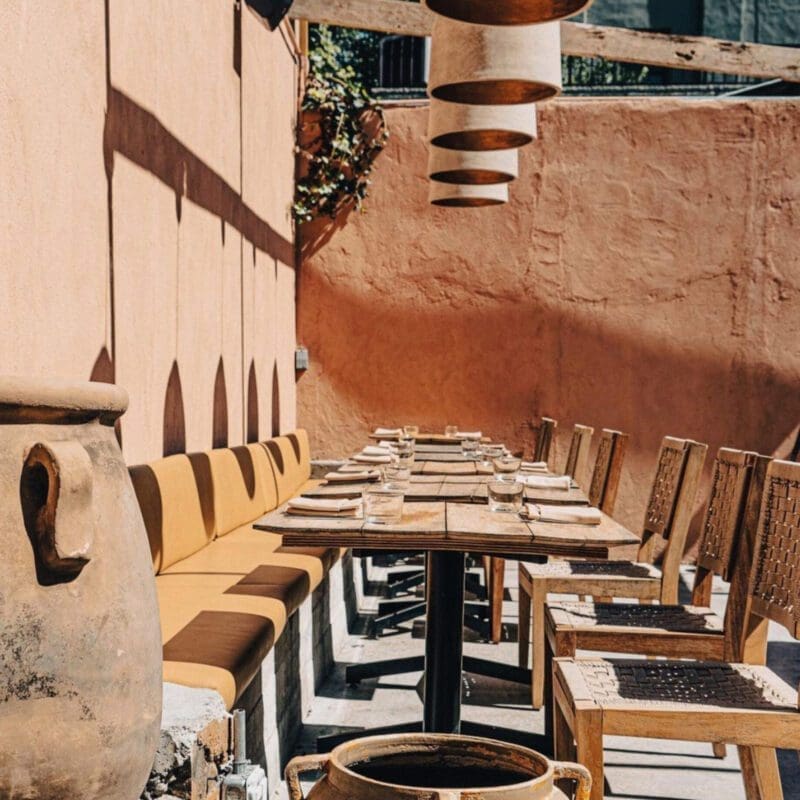 Sign up for city guests and compelling long-reads on the future of travel