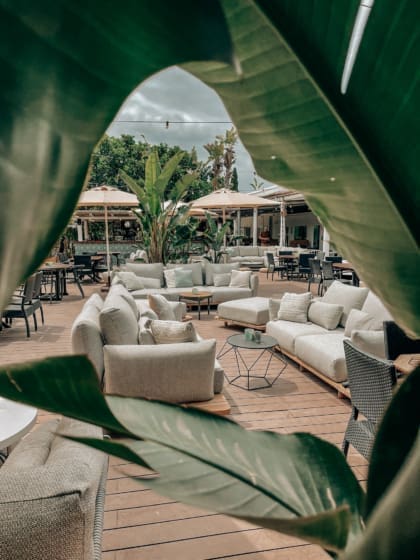 The rise of the digital 'slomad': Why travel is shifting down a gear
Last updated: November 6, 2023
The 'slomad' trend of slow-travelling digital nomads is rapidly gaining momentum, as many seek a less frenetic pace and richer cultural experiences. ROADBOOK looks at why slowing down is on the up
"Travelling no longer needs to be confined to short stints, and can be embraced as a more permanent lifestyle," says Australian Shaun Busuttil, speaking from his co-working desk at Inner Space, on the tropical island of Koh Phangan in southern Thailand. Behind him, floor-to-ceiling windows soak up sweeping views of the lush jungle-fringed street outside, as people amble past on their way to nearby Srithanu, noted for its yoga centres. As far as office spaces go, it's a pretty idyllic one. And it's perhaps now more accessible than ever to pull up a chair beside Busuttil and join his tribe. "Technology, combined with an attitude shift towards remote work brought about by the Covid-19 pandemic, has now made it possible for millions of workers to pack up their lives and embark on extended trips," he says.
As a PhD candidate currently studying digital nomadism, Busuttil has been walking the talk and globetrotting as a digital nomad for most of his adult life. But post-pandemic, his fluid lifestyle has infiltrated the mainstream, while taking on a more leisurely pace. "The ability to work remotely grants us more time to slow down and really get to know the cultures, people and places we travel to."
Digital nomads are slowing down
Enter the slomad: a slow-travelling digital nomad who prioritises conscious travel and sustainable choices, from choosing accommodation and amenities that give back to local communities, to being aware of one's environmental impact and carbon footprint.
"We've seen a fundamental change, with digital nomads and remote workers choosing to stay for months in one location, rather than going from place to place," comments Natalie Tongrugs, chief marketing officer at Outpost, which offers co-living and co-working spaces in Bali and Sri Lanka. "This group is less price sensitive, more exacting on requirements, and are more conscious about their impact on their environment. What has prompted this trend is simple: the rise in remote work. Untethered from an office full-time, they can spend a month or so away and truly immerse themselves in local culture."
It's a concept I've also been leaning into in recent years, as a writer working on the road between the UK and US. The perpetual blur of speeding through a destination's greatest hits has lost its sheen, replaced by a desire for longer stays to get under the skin of a place, while scheduling in downtime to ward off the threat of burnout. While my freelance career has long facilitated the unhasty ways of the slomad, it seems that a new troop of travellers are joining the go-slow camp.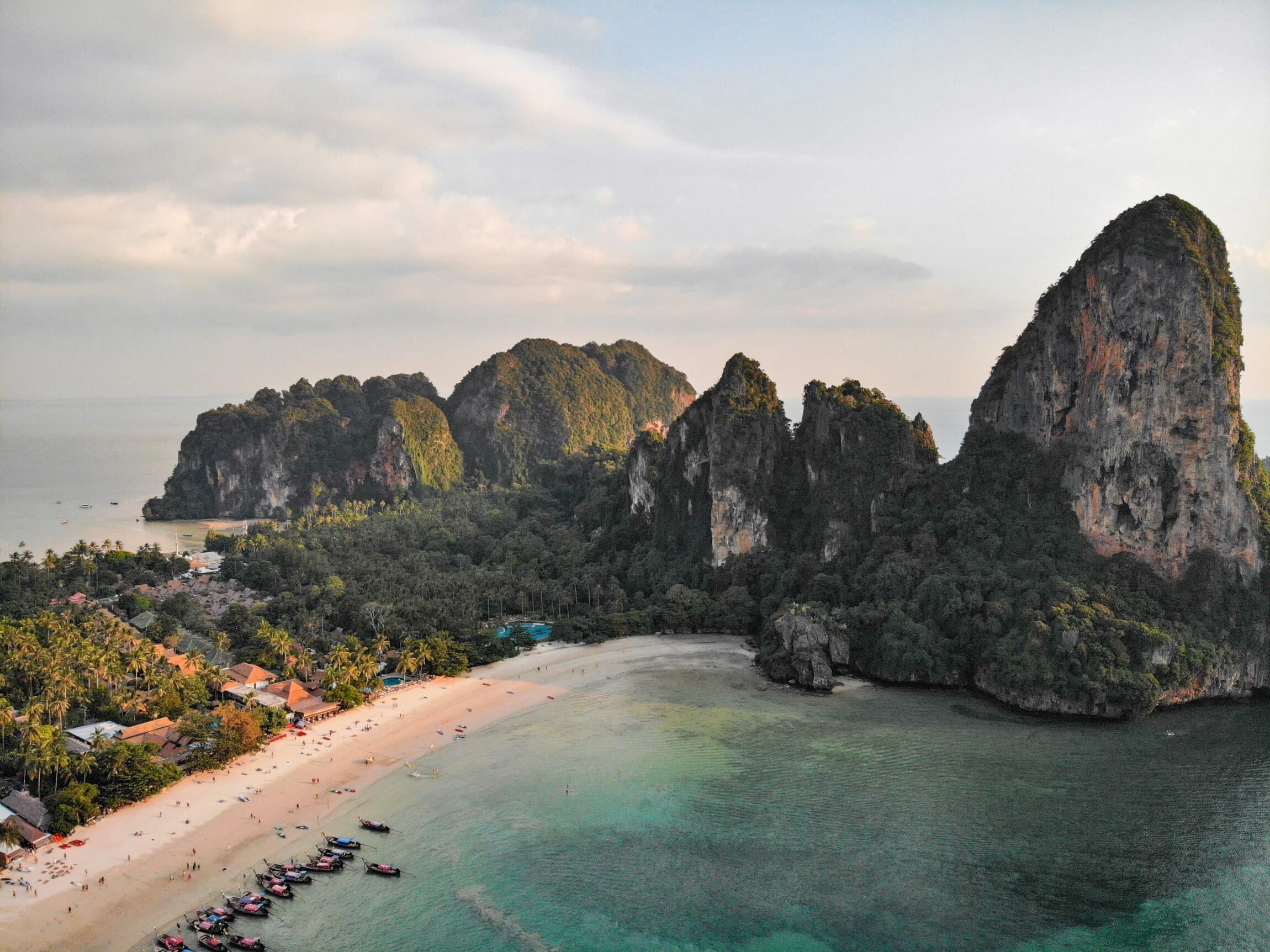 The rise of fully remote working
Fully remote and hybrid working has exploded post-pandemic: major employers such as Amazon, 3M, Spotify and Airbnb have switched chunks of their workforce to permanent flexible work models, recognising that one desk does not fit all. Workers' expectations have also evolved, with a recent report from Qualtrics revealing that 80 per cent of job seekers feel it's important their next job offers them the freedom to live anywhere.
The profile of a traditional digital nomad was once a foot-loose, twenty-something freelancer, bunking in hostels and permanently on the hunt for a laptop charge point, but the lifestyle is now appealing to older professionals who are now looking beyond the typical home-office set up. So widespread is the trend that a recent poll conducted by Lonely Planet and Fiverr found that 54 per cent of respondents are fully embracing the concept of 'working from anywhere'.
Suddenly, filing a report while watching a fiery sunset in Krabi or emailing a client while sipping an aromatic coffee from the cobbled streets of Dubrovnik have become remarkably within reach. To date, 46 countries including Thailand, Barbados, Croatia and Portugal have embraced the arrival of digital nomads to their picturesque shores by offering long-stay flexible working visas.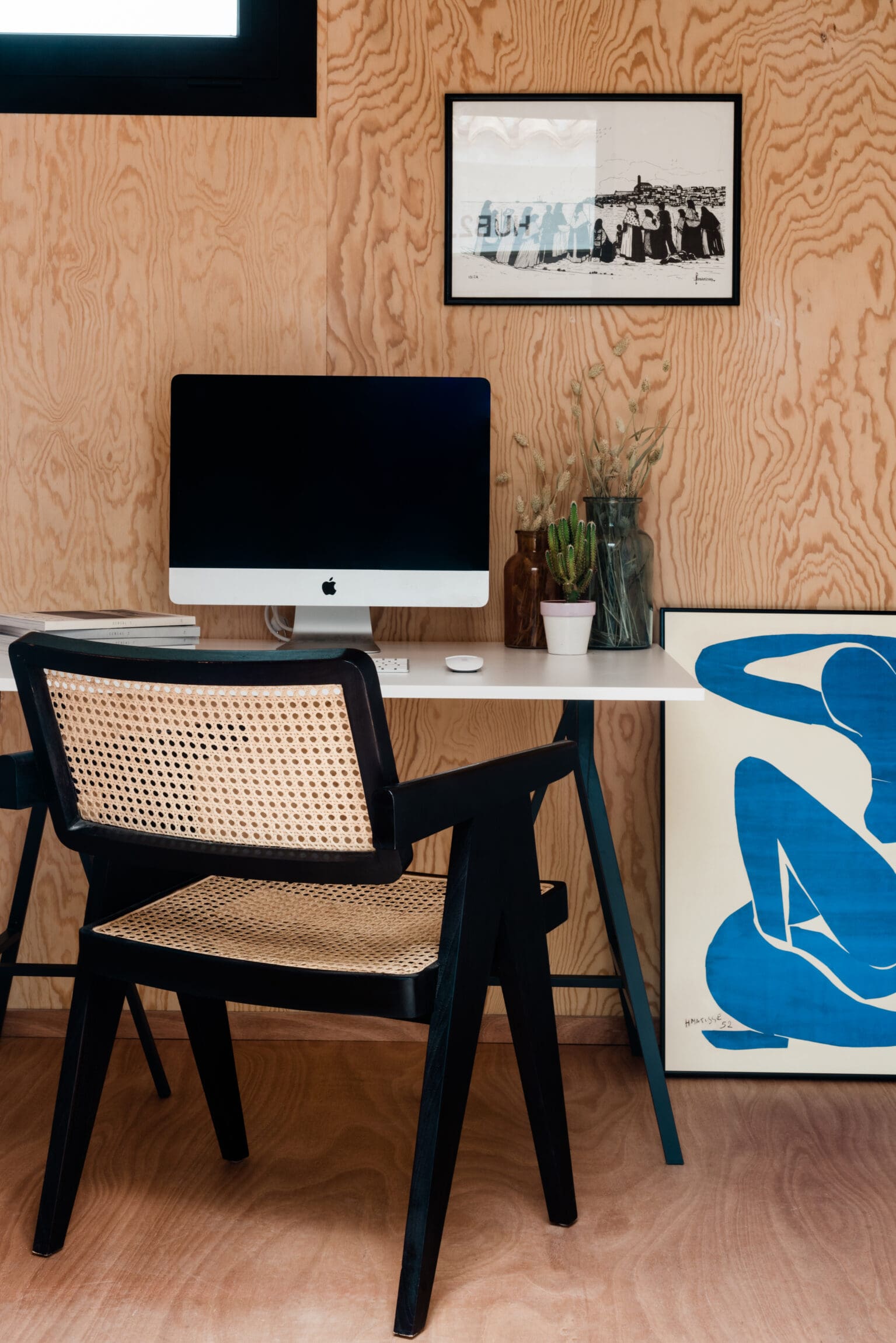 "The Slowmad trend is real," affirms Sam Dean, CEO of theHUB, a community-focused workspace in Ibiza. "Since the change in remote working culture, people are taking control of how they work and making time for what's important. Companies are understanding that with the right infrastructure and resources, employees will continue to perform at the required level, if not an elevated one. Since 2019 we have experienced a 500 per cent increase in work from anywhere tourists."
The slomad trend is impacting not only how long we hang our hat in a place, but also how we navigate its landscape once there, as Tom Barber, co-founder of Original Travel, observes. "The slow travel movement is picking up pace (not literally, obviously), with more people opting for rail travel, road trips or walking holidays than ever before".
It's an ethos echoed with the launch of the no-fly travel operator Byway during lockdown, offering tailor made trips by train, boat and bike across Europe. With the airport experience increasingly becoming an endurance test, it seems that certain travellers are opting out, making the journey part of the reward, while also reducing carbon emissions.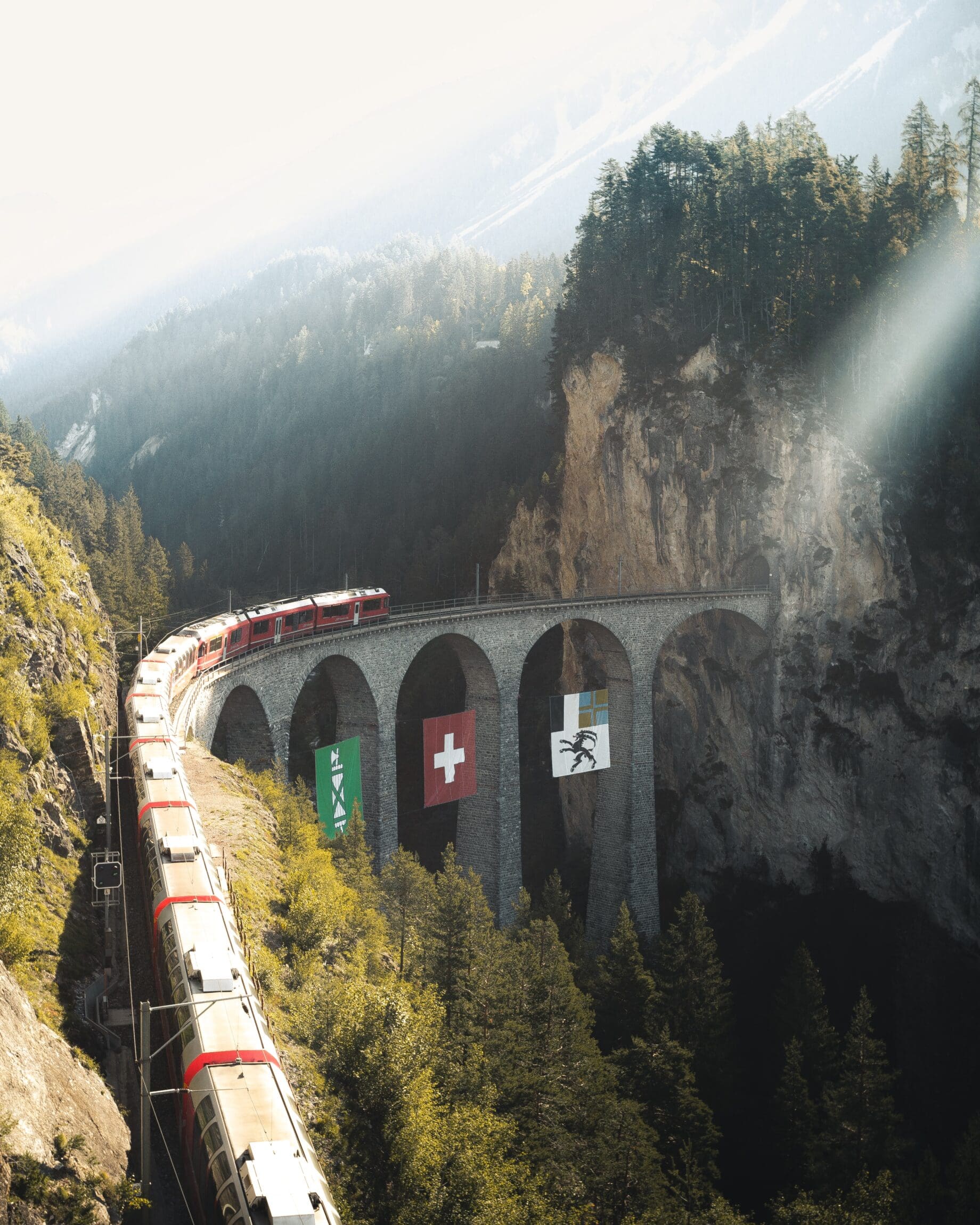 Loneliness on the road
Slowmadding also addresses the often-unspoken hazard of loneliness while on the road. Fast-and-furious travel, while ticking off bucket list sights, often makes it difficult to stay in touch with people back home and forge deeper connections with those met along the way. "Social isolation and loneliness can creep into the lifestyle, so many nomads value staying put in one place for longer to meet their social needs," says Busuttil.
Breakneck travel can also affect our ability to live our best lives. "While moving around all the time can be alluring to newbie nomads, eventually most digital nomads slow down, as a certain degree of stability is needed in order to remain productive," says Busuttil. "Staying in a place for longer allows me to get my work done, while also setting up a nice routine to stay happy and healthy."
"The digital nomad lifestyle can be quite exhausting and costly," agrees David Nicol Williams, co-founder of NomadX, which works with local governments to connect remote workers with affordable co-living spaces, thus fostering co-working communities. "Trying to check all of your destination boxes too quickly, in addition to the planning, packing and traveling time can lead to becoming unproductive. This fast-paced approach can be exhausting, causing burnout and loneliness."
NomadX recommends travelling to a destination for one to three months at a time using tourist visas, and joining communities to connect with likeminded professionals. "Travelling more slowly allows for sustainable, professional and local experiences, while also being better for the environment and the destination."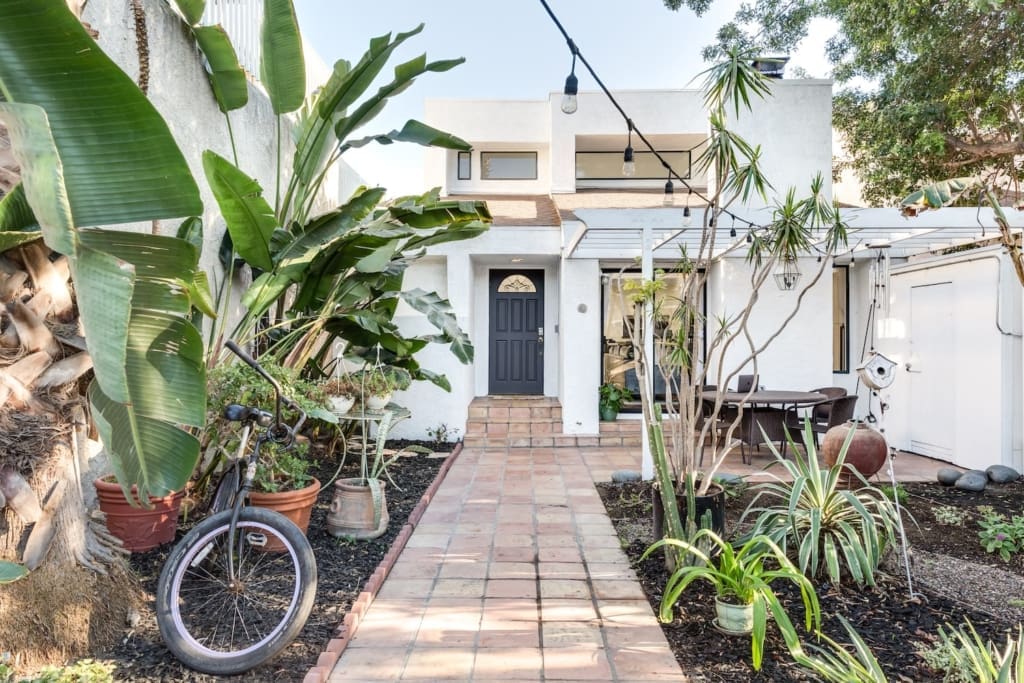 Closing down his laptop for the day to return to his bungalow by a tranquil sandy beach, Busuttil is keen to point out that although slomads are certainly on the rise, it's a movement still confined to a certain few. "It's currently only available to those who are lucky enough to come from countries with strong passports, and who are able to perform their work remotely." For these relatively privileged individuals, "it's pretty certain we won't be returning to how things were before the pandemic."
Original Travel's Barber agrees. "This is no flash-in-a-pan trend," he says. "With more companies than ever before offering sabbaticals as a staff incentive, not to mention remote working becoming commonplace, we predict that long and slow holidays will continue to flourish. It's really about championing the concept of dolce far niente; the Italian art of finding pleasure in doing very little and just embracing the simple pleasures".


JOIN US FOR THE JOURNEY
Subscribe to the newsletter
City guides, culture, photography and ideas, with expert analysis on the biggest stories in travel