The best co-working spaces for remote working in New York City
From designated co-working spaces to cosy hotel lobbies and contemporary coffee shops, these are the best places for remote working in New York City
Last updated: May 12, 2023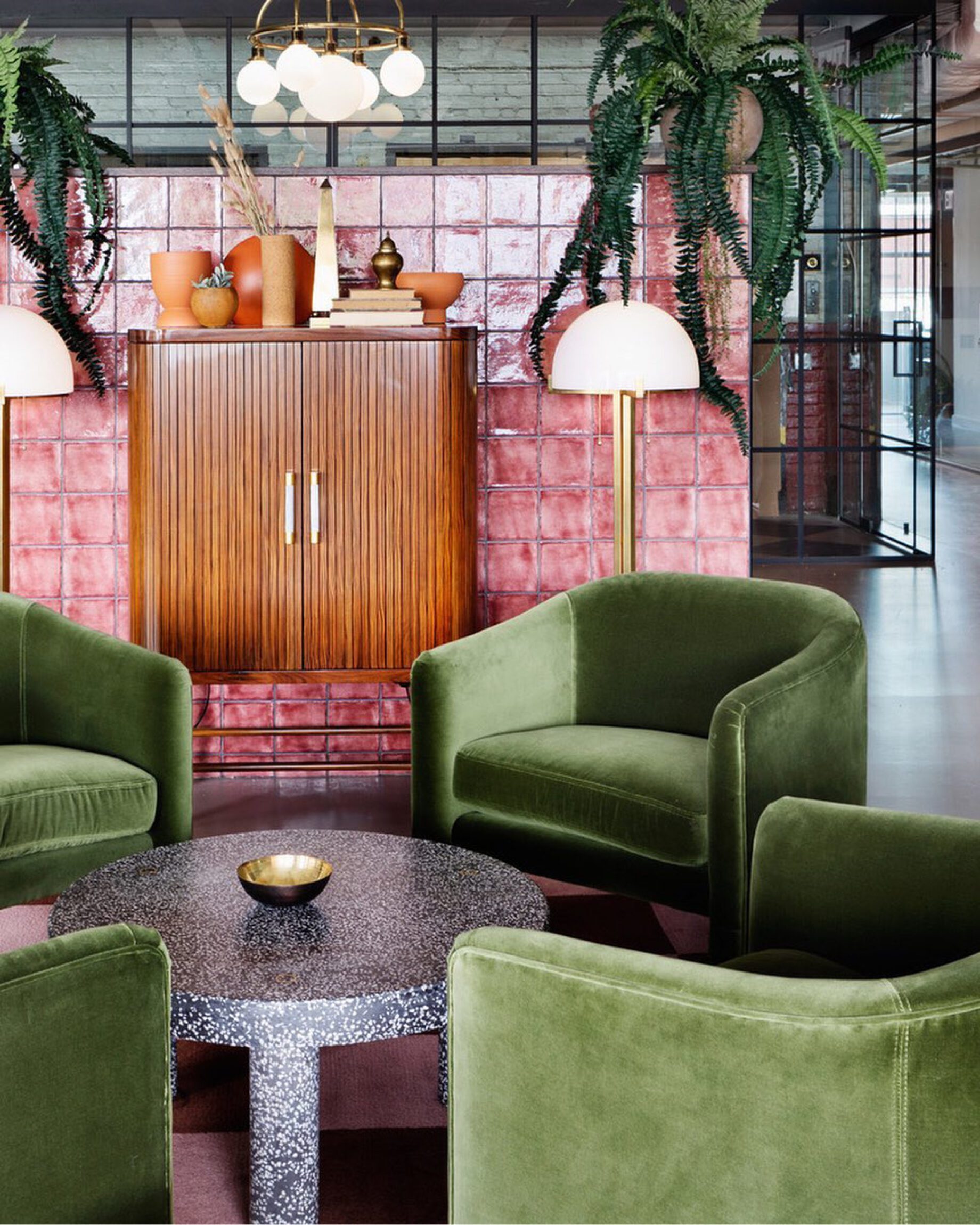 New Yorkers are known to 'play hard, work harder', and the grind and hustle of the city is apparent from the moment you arrive. Thirty-four per cent of the city's workforce perform freelance work, either as a full-time job or side hustle. As most of them live in apartments of 300 sq ft or less, the demand for spacious, attractive co-working spaces is high, offering relaxed, communal environments for remote working. These range from cafes where you can spontaneously rock up with your laptop, to boutique hotels with freelancer-friendly lobby areas, where a day's work can pleasantly seque into an evening cocktail. There are also clubs that offer memberships and day passes, where the coffee is complimentary and the networking isn't bad either.
From sleek workspaces with rooftop amenities in Manhattan to a boutique co-working and events space in Brooklyn, these are the best places for remote working in New York.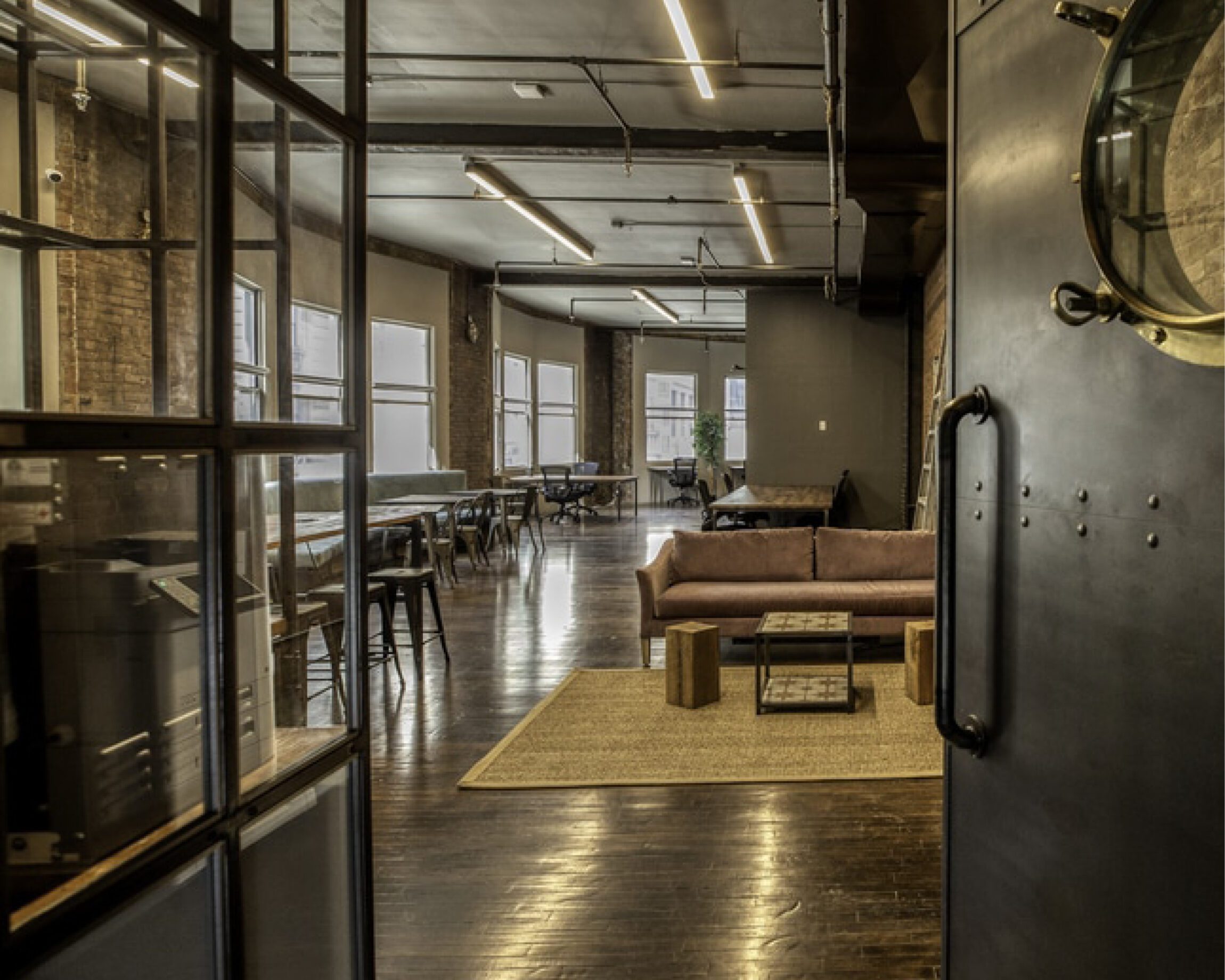 Farm Soho
Best for: Rustic and inviting 
Location: 447 Broadway, 188 Grand Street, 1178 Broadway
Price: 29 USD for a day pass; 120 USD for a weekly pass
Farm Soho has locations in both SoHo and Nomad. In these rustic Americana-designed co-working spaces, you'll find fellow entrepreneurs, early-stage startups, and freelancers who are looking to hit deadlines but also make a new contact or two. There are plenty of places to connect, whether in the kitchen over coffee or on the rooftop for a spot of sunshine. But if you need a break from all the keyboard clacking, you're in one of New York's most dynamic neighbourhoods, surrounded by excellent restaurants and creative inspiration. Farm Soho also has all the amenities of a typical office, with plenty of phone booths for sensitive calls.
thefarmsoho.com
The Yard
Best for: An original co-working concept for creative people
Location: 9 locations in New York
Price: 35 USD for a day pass
One of New York's original co-working spaces, The Yard has been on the go for more than a decade, with locations across Brooklyn and Manhattan. It has a dedicated art programme, and hosts exhibitions of work by Yard members. Most of the members still work in the creative fields, so if you're looking for an environment to feel both inspired and secure, this is your space. Select from month-to-month membership or day pass, with private office space also available.
theyard.com
Bond Collective
Best for: The chic and powerful
Location: 6 locations across Manhattan and Brooklyn
Price: 40 USD for a day pass
With locations in Bushwick, Brooklyn, Greenpoint and the Financial District, Bond Collective is quiet luxury exemplified. You can expect to drink your coffee from a hand-thrown mug and work beneath an array of art. And somehow, a day pass will only cost you 40 USD. The group behind Bond Collective are big names in hospitality, and boy does it show. Each location is uniquely designed to reflect the neighbourhood it occupies, and the amenities are standout. A true upgrade in the co-working experience.
bondcollective.com
Soho Works
Best for: collaborative working in the Meatpacking District
Location: 3 locations across Manhattan and Brooklyn 
Price: 200/ 400 USD per month for Soho House members; 400/ 525 USD for non-members
Soho House's first location for it's co-working off-shoot, Soho Works, launched in New York's Meatpacking district, so it was only fitting we include Soho Works in our roundup of the best co-working spaces in New York City. There are now three spaces to choose from in the city, and all are designed in the comfortable, stylish touch you can expect from their club spaces. There are also podcasting facilities, food and drink offerings and a regular programme of networking events.
sohohouse.com
Devoción
Best for: coffee and co-working
Location: 4 locations across Manhattan and Brooklyn
Price: A cup of something 
Devoción is a coffee shop rather than a dedicated co-working space, but walking into any of its establishments, it's clear they are just as welcoming of remote workers. The Williamsburg and Flatiron locations boast particularly dramatic interiors – think long, wooden tables, leather couches and sun roofs, which make them ideal for working. Coffee nerds go bananas for Devoción, so order your choice of single origin roast, grab a seat, and get to work.
devocion.com
LOWER MANHATTAN
The Marlton Hotel
Best for: Greenwich Village's favourite spot for business meetings
Location: 5 W 8th St, New York, NY 10011
Cosy is an understatement in the lobby of the The Marlton Hotel, where the beaux arts bones of this space are retained. There are several lounges and drawing rooms on the ground floor, some with fireplaces, but all with leather and velvet seating to make a catch-up over coffee or a few hours of work slip by without notice. The Marlton was one of the first hotels in the last decade to figure out the perfect working-space formula, and remote workers still flock here to bang out their best work.
marltonhotel.com
Primary
Best for: No fuss, all hustle
Location: 26 Broadway, New York, NY 10004
Price: 30 USD for a day pass
Find yourself at a meeting on Wall Street and need to get that investor pitch deck out ASAP? Let Primary be of service. With Scandinavian-inspired interiors, Primary is at once unfussy but has everything one could need in a co-working space (including free printing and rentable private offices). Other perks? There are yoga, mediation, boot camp and cardio workout classes on site. There's even a dedicated 'Forest Room' for when you need to breathe in and breathe out when the stress gets too much. Since you're in the Financial District, may we also recommend a visit to Stone Street for a well-deserved pint after work?
liveprimary.com
Walker Hotel Tribeca
Best for: Great coffee for an hour-sprint
Location: 77 Walker St, New York, NY 10013
Price: a cup of coffee 
Joining New York's esteemed line-up of excellent hotels, we love the Walker Hotel for many reasons. Their main lobby hosts a lounge area serviced by Blue Bottle Coffee and fills up with remote workers midweek. The vibe is a perfect mix of chill and productive, loud enough that no one is listening to your conversation but not monstrous where you can't hear yourself think.
walkerhotels.com
The Beekman
Best for: possibly the most beautiful location for remote working in New York
Location: 123 Nassau St, New York, NY 10038
The Beekman hotel transforms a turn-of-the-century building, with original Belle Epoque details. The atrium of this building is reason alone to visit. The lobby has an adjoining coffee shop, and has become home to laptop-wielding remote workers. The space is truly stunning, possibly one of the most beautiful public spaces in all of New York. Spend the day here, being inspired by the environment and the equally beautiful people who flit in and out.
BROOKLYN
Bat Haus
Best for: The unstoppable creative
Location: 459 Grand St, Brooklyn, NY 11211
Price: 25 USD for a day pass
This Williamsburg co-working space isn't your typical Japandi-inspired, hushed environment. Fear not, work gets done here – but your neighbour is likely designing the next AI programme or futuristic fashion post to go viral on TikTok. The space is constantly changing with new art installations, and there's an array of fun creative programming that comes along with the space. It's meant to occupy somewhere between a focused work environment and a studio space – which is why we love it.
bathaus.com
MIDTOWN
Neuehouse
Best for: The global network of cultural creatives
Location: 110 E 25th St, New York, NY 10010
Price: Day passes are available for members-only
As the flagship of the ever-expanding co-working and cultural brand Neuehouse, this is where the movers and shakers of the art, fashion, design and marketing industries seem to all congregate. With its wood-panelled walls in the former Tepper House auction building in Madison Square, Neuehouse is an elevated co-working space with a fine-dining experience baked in as well.
neuehouse.com
Ensemble
Best for: a well-priced Midtown Manhattan loft space
Location: 10 W 37th St Floor 4, New York, NY 10018
Price: 35 USD for a day pass
Located in the heart of Manhattan, near the New York Public Library's main branch in Midtown, Ensemble is incredibly easy to get to – or conversely, incredibly easy to get anywhere else. Ensemble is a good mix of comfortable interiors, all necessary amenities and interesting businesses as part of the community. It also tauts an extensive library of books and resources, so if the internet isn't leading you where you need to go, try the old fashioned way.
letsensemble.com
Sign up for superlative city guides around the world