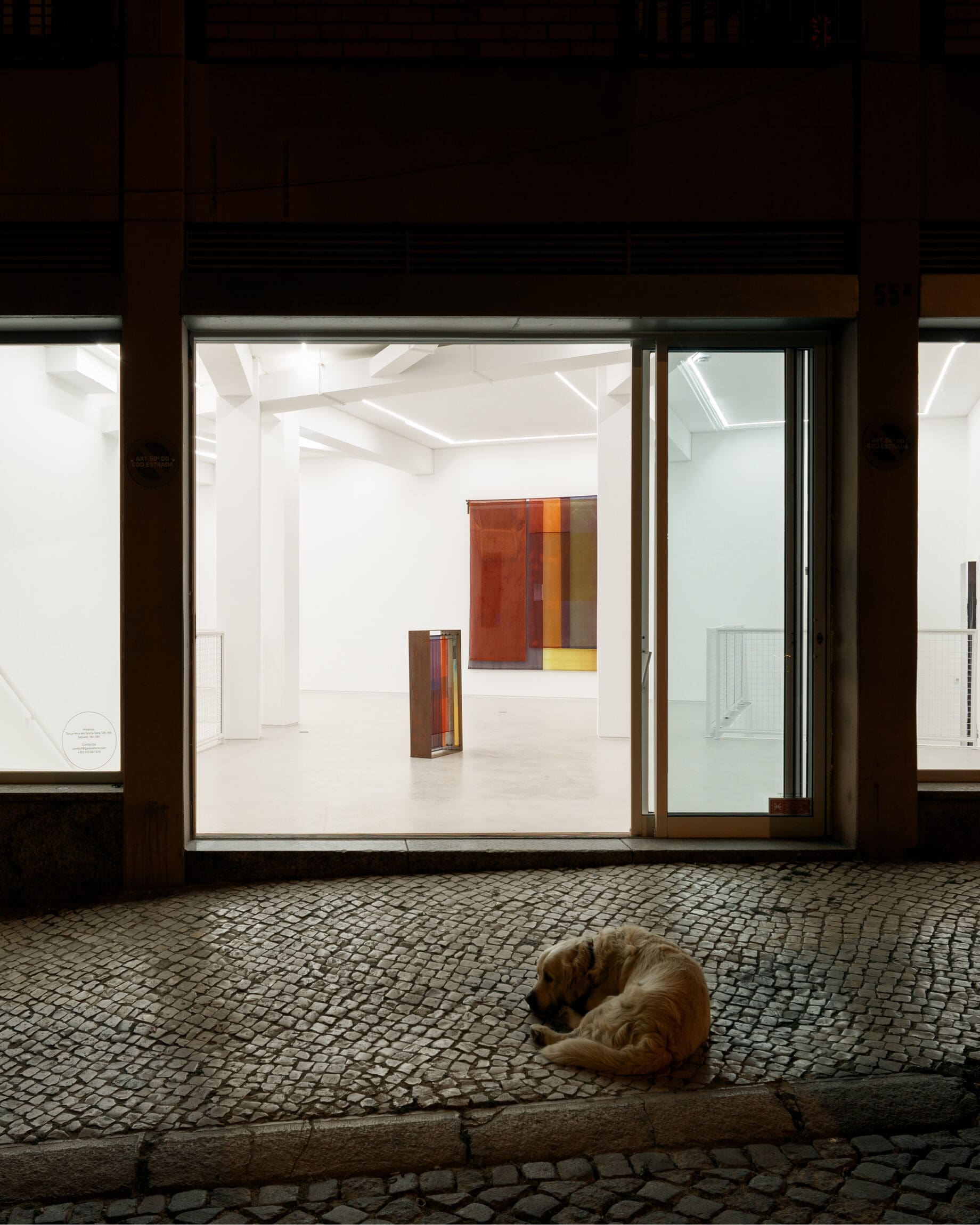 Lisbon's museums and art galleries are the city's creative pulse, constantly changing and adapting to the cultural ebb and flow. Alternative artist-run spaces and fringe art galleries are thriving all across the city thanks to relatively affordable studio spaces, which rub shoulders with Lisbon's lively co-working spaces and excellent restaurants. Work by international creatives hang alongside homegrown Portuguese talent, and the majority of galleries are also free to visit.
ArcoLisboa is the city's commercial contemporary art fair, taking place annually in May, while LisbonbyDesign, also in May, celebrates Portuguese craft and innovation. A local writer selects the best museums and galleries worth seeing, from independent spaces to public institutions.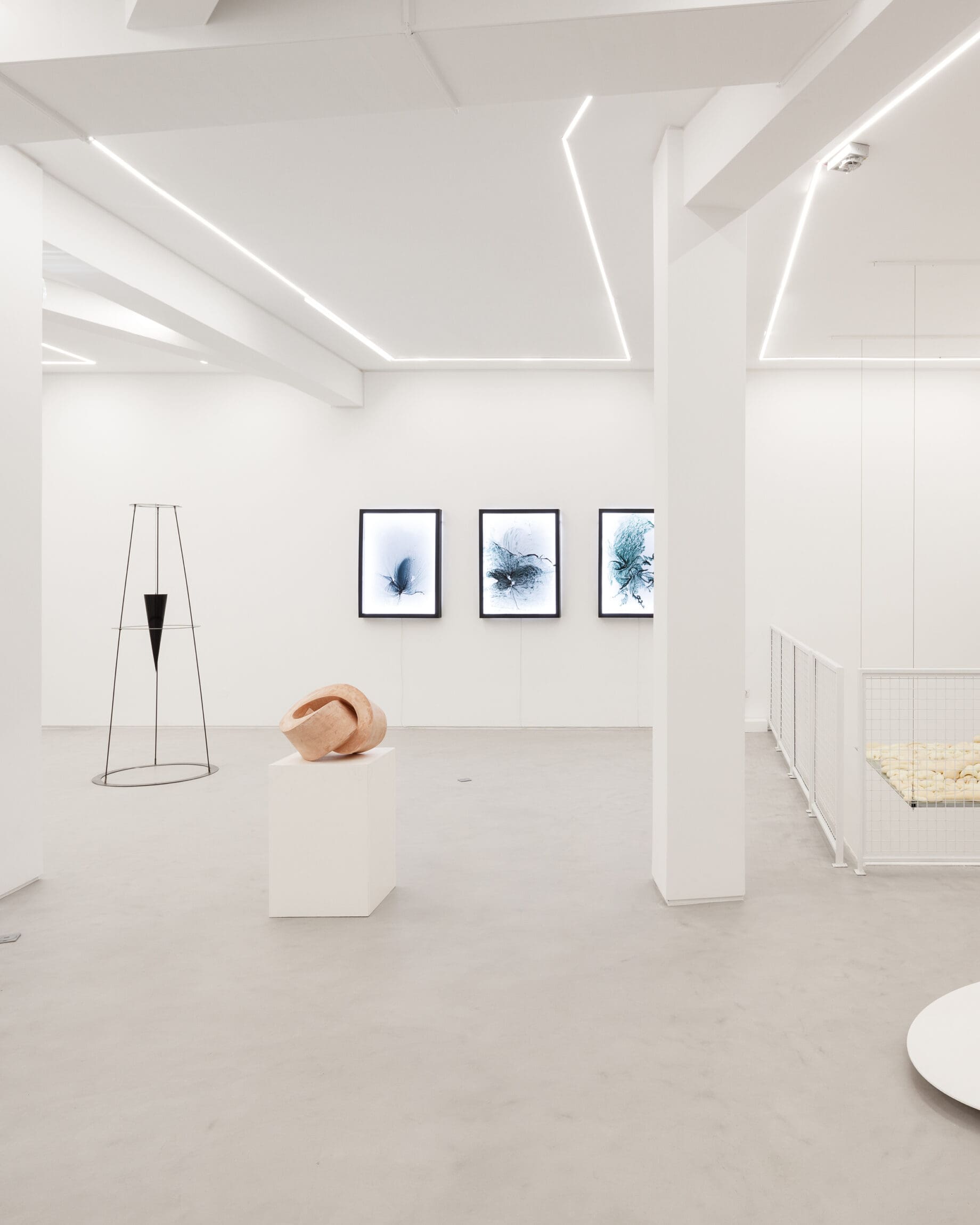 Intendente
Foco
Best for: Young artists on the up in a dynamic gallery space
Address: Rua Antero de Quental 55A, 1150-041 Lisboa
Price: Free
Tucked behind the multicultural Intendente neighbourhood, FOCO occupies two floors of a repurposed car dealership. Traces of its past remain, but the gallery's dynamic renovation has transformed it into a slick, clean space, helmed by its architect founder Benjamin Gonthier. Arriving with a cluster of commercial art galleries in Lisbon back in the 2010s, Foco has since stood out as a serious contender. While Gonthier doesn't traditionally represent artists, his programme collaborates with a network of established young talent, working across ceramics, product design, sculpture, paintings and film. Two Lisbon-based multimedia artists Mia Dudek and Pauline Guerrier recently held shows in 2023. Try to make a private view opening – Foco's tend to spill into the street.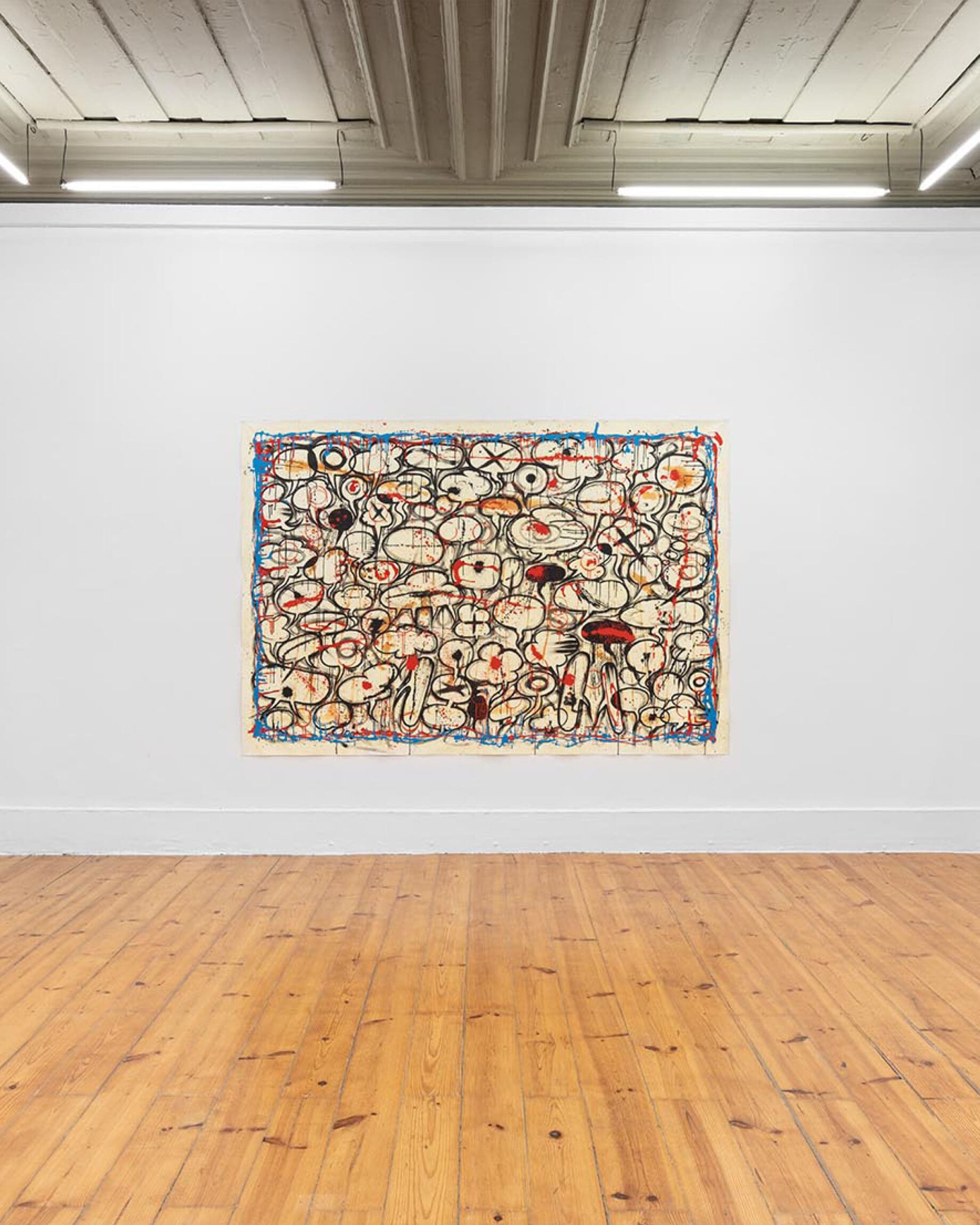 Bairro Alto
Zé dos Bois
Best for: Experimental exhibitions and performances in an 18th-century palace
Address: Rua da Barroca 59, 1200-049 Lisboa
Price: Entry from 0 EUR / 20 EUR
Lisbon is known for its contemporary cultural centres, but Galeria Zé dos Bois (ZDB) is the crown jewel. Housed in an 18th century former palace in Bairro Alto, the non-profit supports research into visual and performative arts, as well as film and music. Follow a winding staircase to its upstairs gallery rooms which showcase contemporary art exhibitions, before heading to the bookshop to browse the various cultural texts. Concerts and performances are held multiple times a week – it's the place to catch emerging rappers or low-fi experimental techno on a Tuesday night. And to top it off, a bar with a softly-lit balcony looks down on the hectic streets below.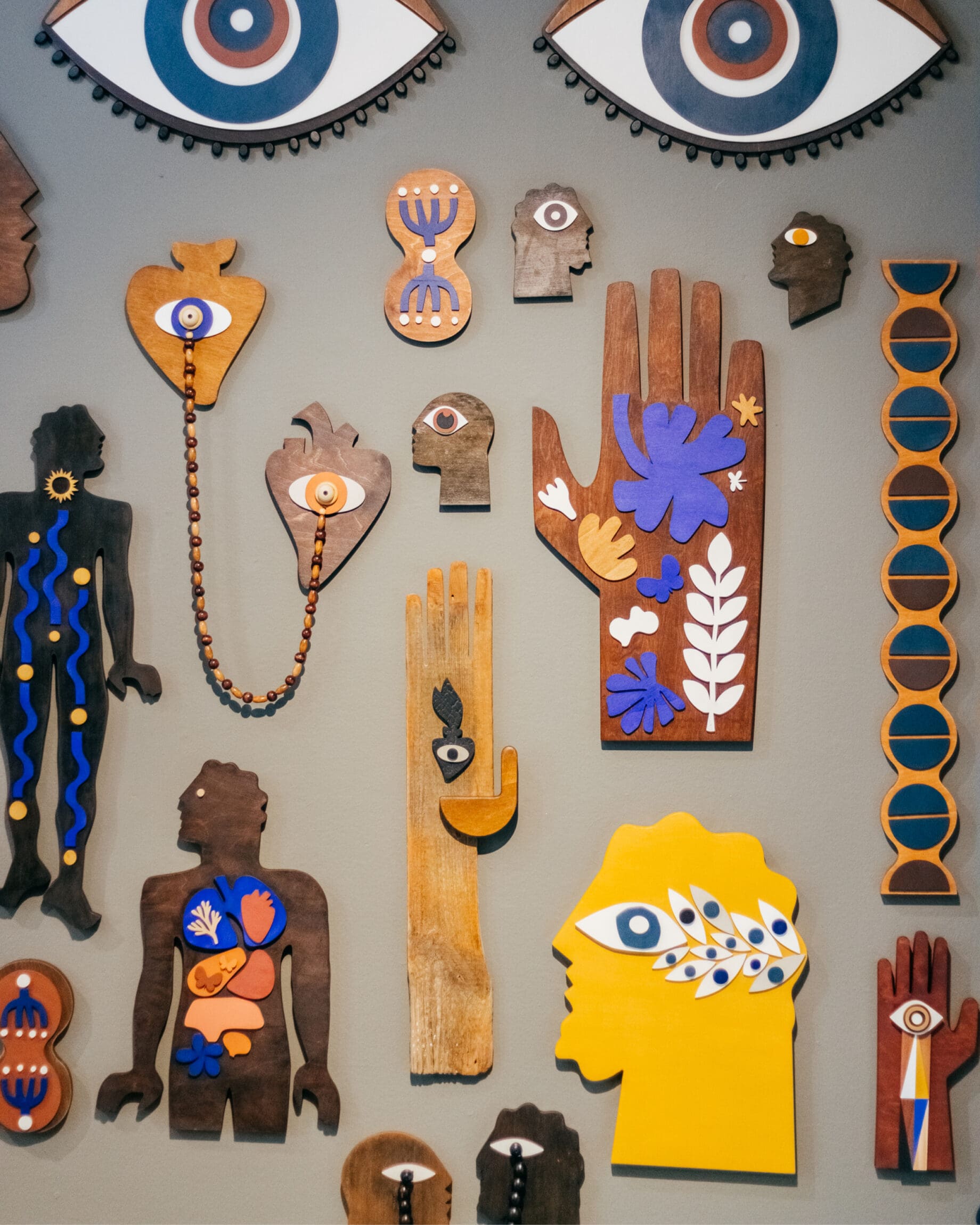 Oficina Marques
Best for: Portuguese artists pushing heritage craft in new direction
Address: Rua Luz Soriano 71
Price: Free
Led by Gezo Marques and José Aparício Gonçalves, Oficina Marques is a hybrid design studio, gallery space and shoppable showroom that embodies the pair's artisan motto, 'Tusa de Viver' ('urge to live'), which references their goal of encouraging art to infiltrate everyday life. As such, artworks are grounded in their surrounding landscape and Portuguese identity in the shop. With a focus on raw materials and innovative craftsmanship, wooden sculptures, ceramics, and object assemblages cover the walls of this uniquely Lisboan atelier. Step inside and you won't leave empty handed.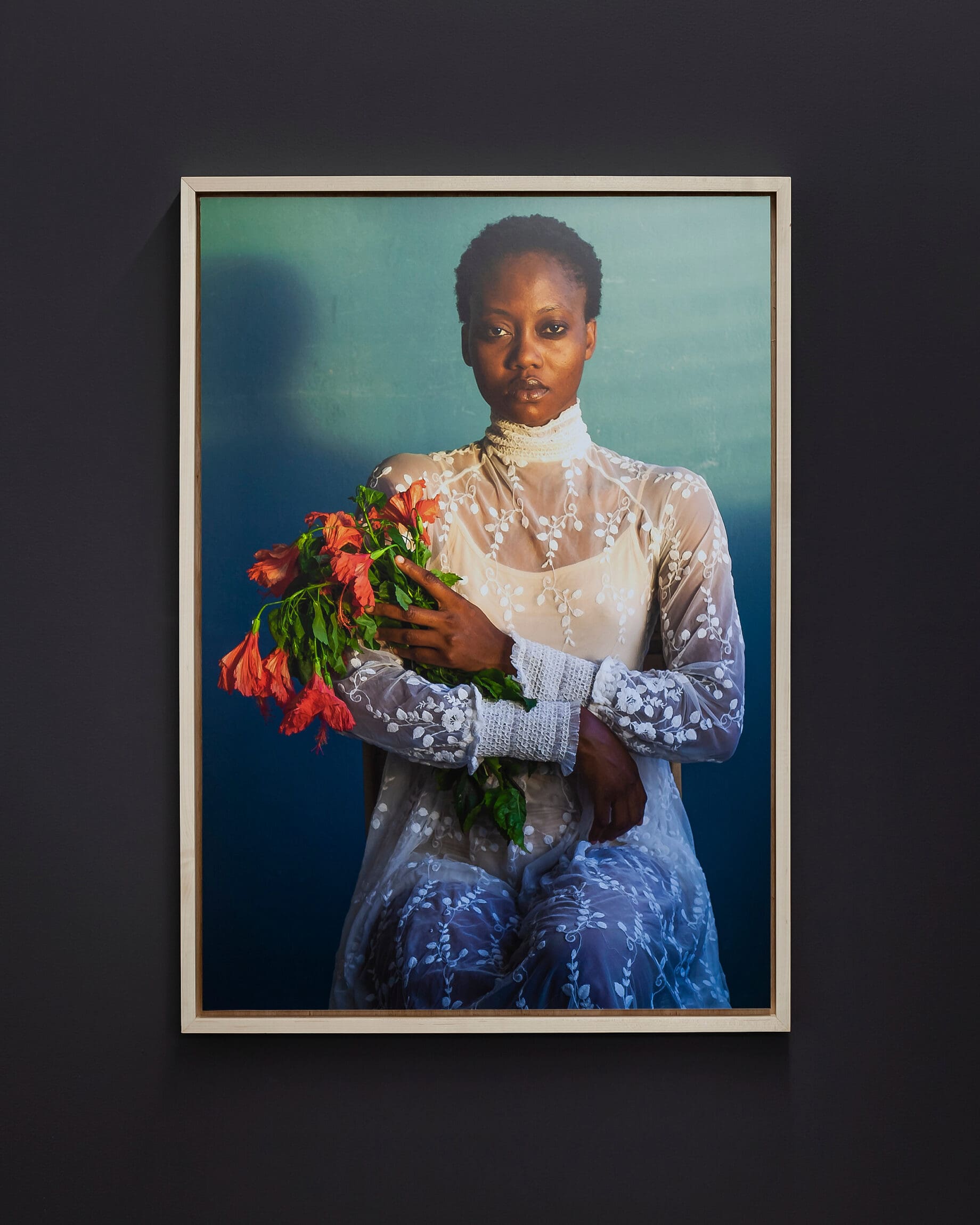 Graça
HANGAR: Centro de Investigação Artística
Best for: Learn from culturally diverse artists and curators
Address: Rua Damasceno Monteiro 12, 1170-108 Lisboa
Price: Free
HANGAR: Centro de Investigacao Artistica is a non-profit independent space that platforms long-term collaborations and in-depth research led by non-European artists and curators. Founders Mónica de Miranda and Bruno Leitão aim to encourage pluralistic perspectives and much of the centre's output has ties to Latin American and Lusophone African countries. Located in Graça, just next to scenic sunset spot Miradouro dos Barros, the HANGAR space has the spirit of a community hub: its site accommodates artist residencies, live-work studios, and an exhibition hall that often hosts photographic exhibitions. Don't leave without ordering a plate of Brazilian tapioca fritters from its in-house cafe.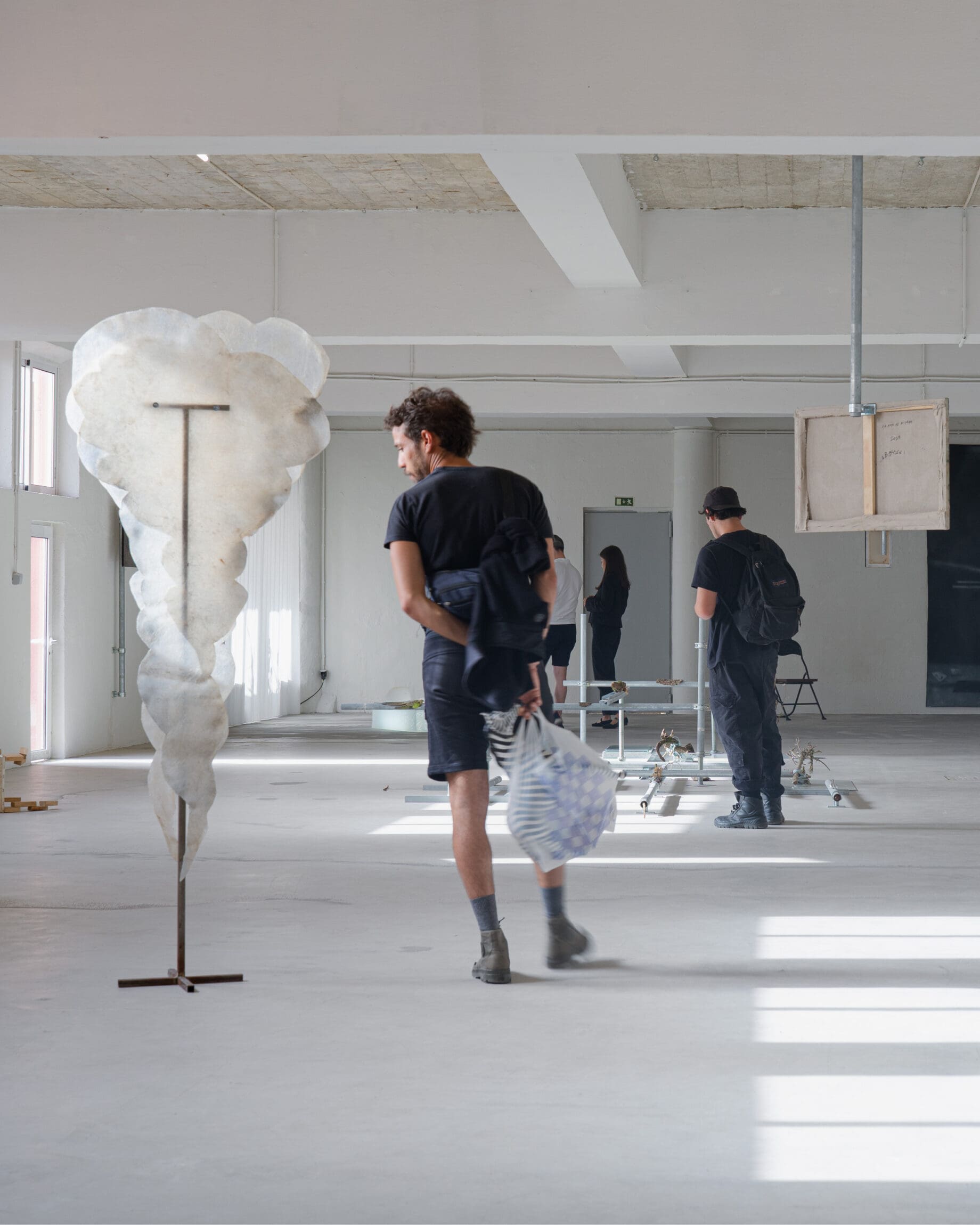 Penha de França
mono
Best for: A low-key alternative venue run by artists
Address: R. Feio Terenas 31A, 1170-176 Lisboa
Price: Free
Mono is a low-key but much-hyped contemporary art venue run by artists. Bordering the Graça neighbourhood, visitors enter through a working garage, before walking down to a vast sunlit space lined with white draped curtains. Founded by Hugo Cantegrel in 2019, mono offers an alternative experience to traditional art galleries in Lisbon by promoting collective work and critical thinking through exhibitions, performances and concerts. It's a venue where creative expressions and the exchange of perspectives among artists from diverse backgrounds takes centre stage. The artwork on show is produced by mono's artists in residence, and as such, exhibitions are often reflective of their time in the city.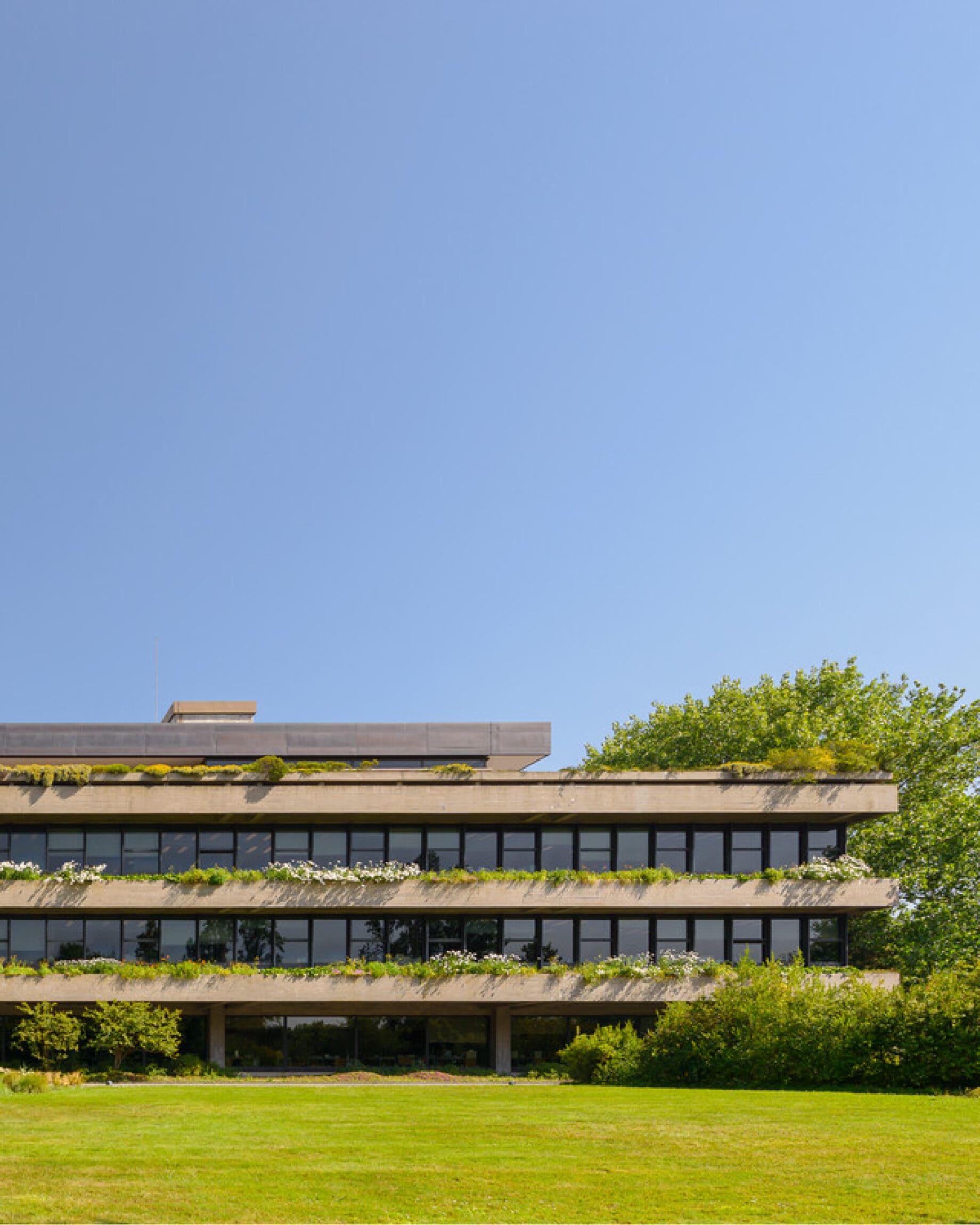 Avenidas Novas
Calouste Gulbenkian Foundation
Best for: One of the world's best private art collections inside a modernist masterpiece
Address: Av. de Berna 45 A, 1067-001 Lisboa
Price: Entry from 5 EUR
The Calouste Gulbenkian Foundation is an icon of Portuguese modernist 1960s architecture – its sleek concrete lines set amongst an oasis of green are worth the visit alone. Venture into its cool interior, and you'll find Armenian art collector and philanthropist Calouste Gulbenkian's personal trove, which spans centuries and geographies from the pharaohs of ancient Egypt, across East Asia, to European decorative arts of the 18th century, topped off with pieces by Rembrandt and Turner. The temporary galleries often have contemporary group exhibitions, while concerts take place in the open amphitheatre in its grounds. Look out for Japanese architect Kengo Kuma's expansion of the Gulbenkian gardens and the redesign of the Centro Arte Moderna's entryway, opening in 2024.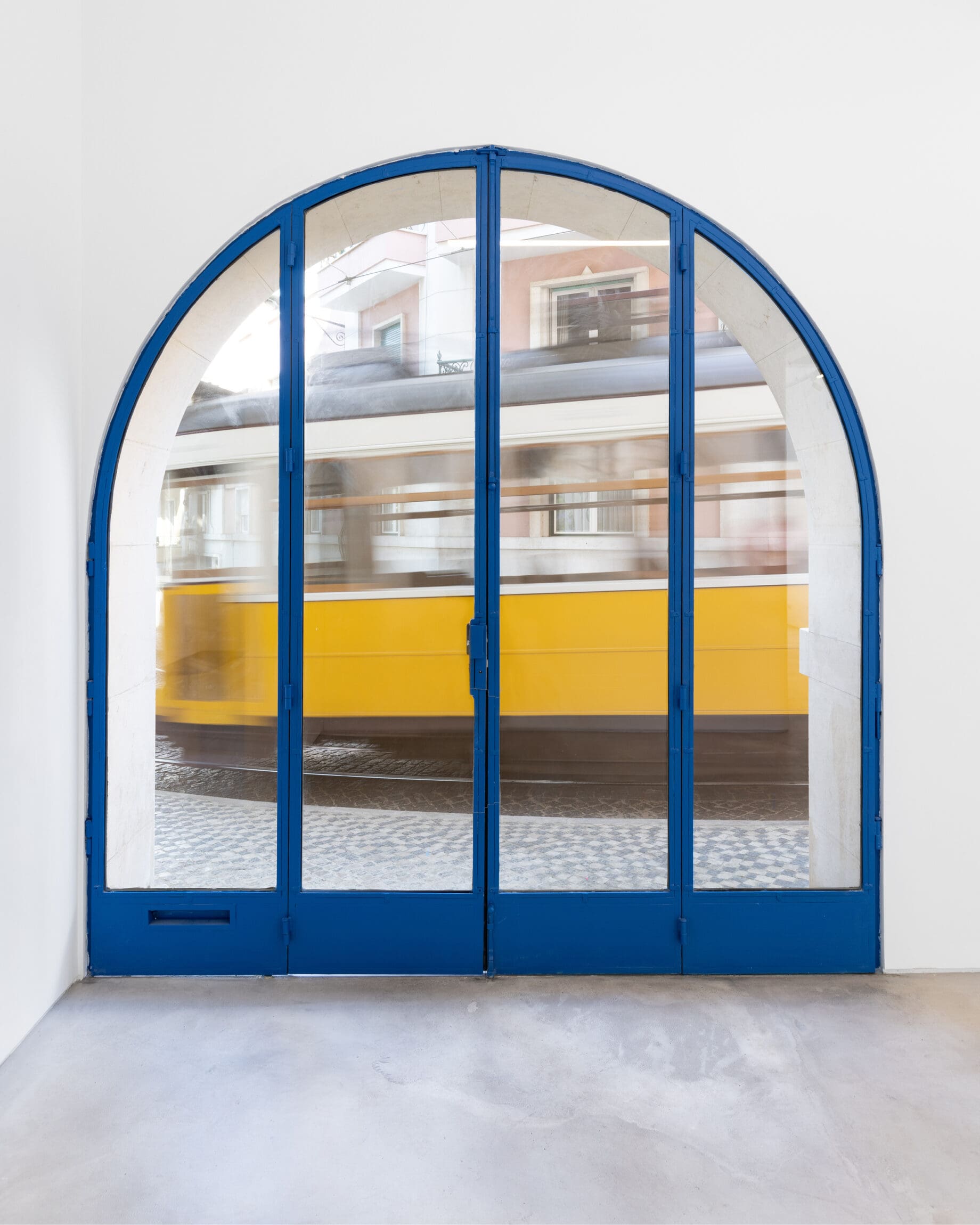 Madragoa
MADRAGOA
Best for: Discover contemporary Portuguese artists
Address: Rua dos Navegantes 53A
Price: Free
Since opening in 2016, MADRAGOA has been at the core of Lisbon's arts ecosystem. It launched the careers of several young Portuguese artists such as Sara Chang Yan, Luís Lázaro Matos, Gonçalo Preto, and Jaime Welsh, but also gave a number of international artists their first Portuguese show. Now an eclectic mix of artists from Europe, South America and South Africa grace the white walls of its brand new gallery space. It's next to the Basílica da Estrela, a landmark in Lisbon's historical centre. If you're peckish, head to nearby Da Noi for a bite.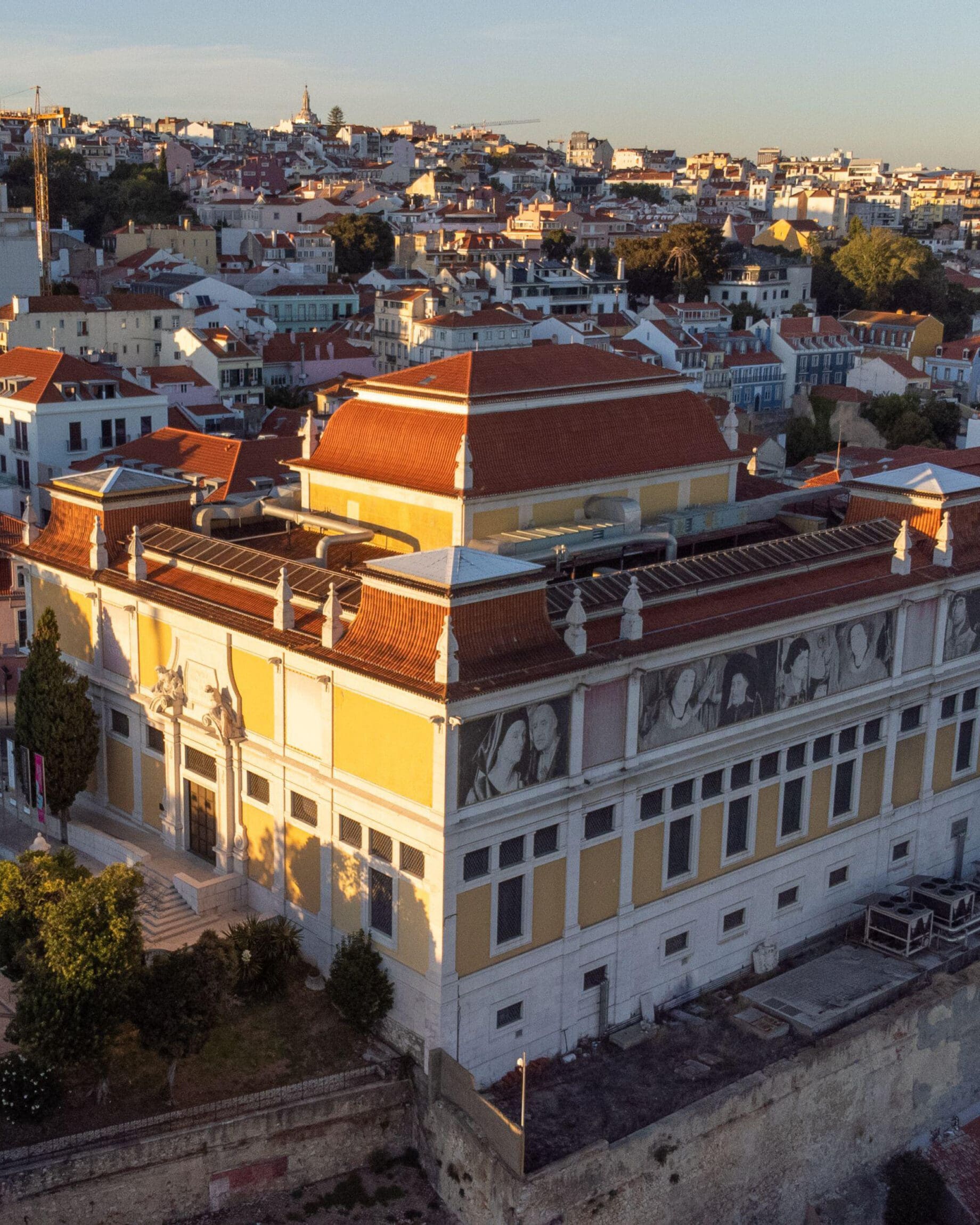 Santos-o-Velho
Museu Nacional de Arte Antiga
Best for: A treasure trove of renaissance and mediaeval art in a 17th century palace
Address: R. das Janelas Verdes, 1249-017 Lisboa
Price: Entry from 6 EUR
If paintings from the late Middle Ages are more your bag, then Museu Nacional de Arte Antiga (National Museum of Ancient Art) is a storehouse of cultural treasures and artefacts of the 12th to the 19th centuries. More than 40,000 items are held within the hallowed halls of the Palácio de Alvor-Pombal, which is set in tranquil Santos-o-Velho, just moments away from the banks of the Tagus. Alongside lesser known masters, you'll find paintings by Pieter Bruegel the Younger and the nightmarish Hieronymus Bosch's La Tentation de Saint Antoine (1501). It's a medium-sized museum not to be missed and a sound option for the rare rainy day. Just across the road is a good brunch spot, La Boulangerie.
Belém
MAAT – Museu de Arte, Arquitetura e Tecnologia
Best for: A cutting-edge, progressive arts centre along the Tagus
Address: Av. Brasília, 1300-598 Lisboa
Price: Entry from 9 EUR
Of all the art galleries in Lisbon, MAAT is the most cutting-edge and progressive. Take an e-bike or scooter and ride along the riverfront of the historic district of Belém (where the real pastel de natas can be found) and you'll spot this shimmering architectural masterpiece in no time. Presenting national and international exhibitions by contemporary artists, architects and thinkers, MAAT is sustainably-minded and tends to focus on engineering, design and environmental consciousness in its programming. Often, a joint contemporary exhibition focusing on works from the EDP Foundation's private art collection can be found at the Tejo Power Station just a few steps away. A joint ticket can be purchased.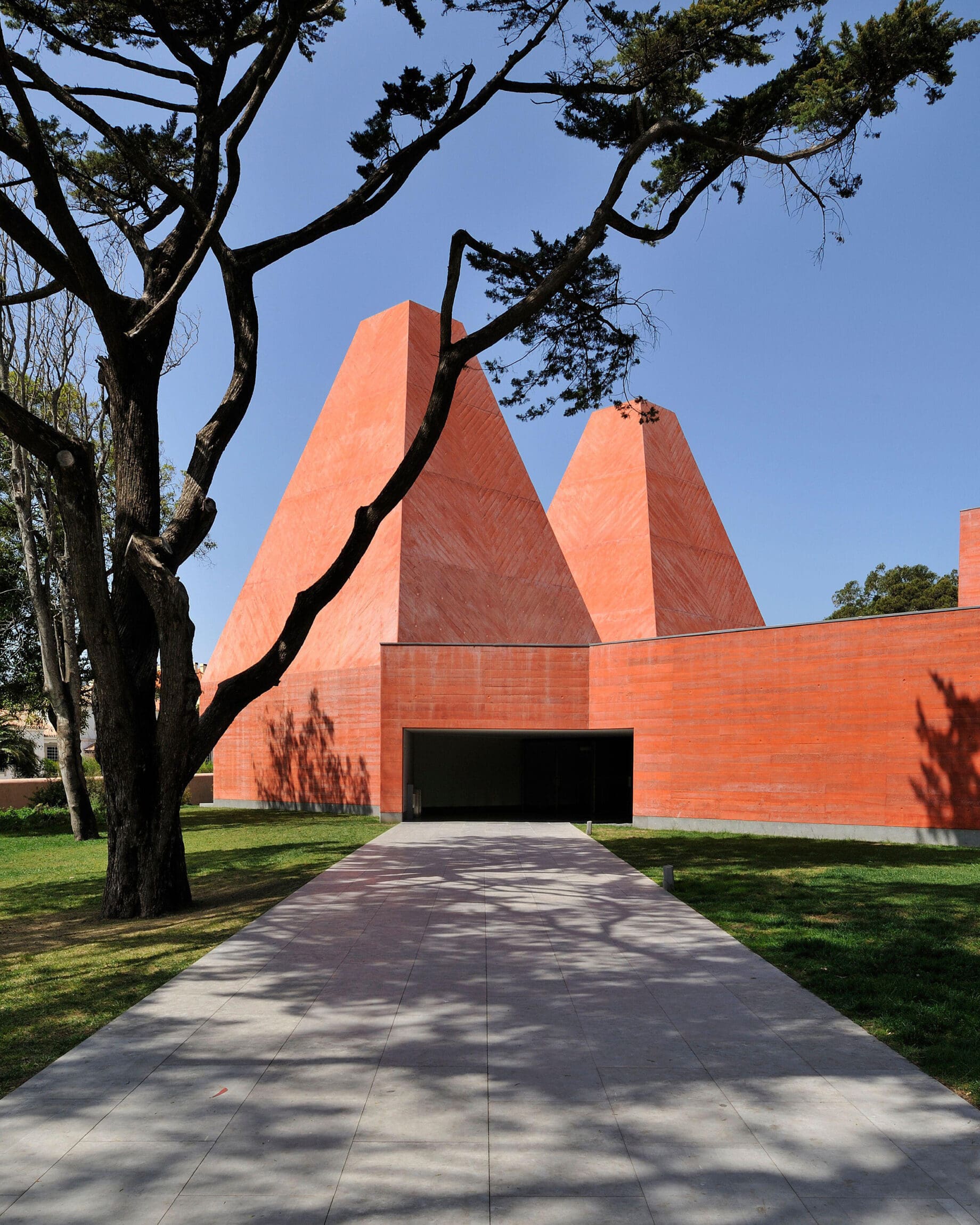 Cascais
Casa das Histórias Paula Rego
Best for: An ode to Paula Rego, housed in an iconic building
Address: Avenida da República, 300, 2750-475 Cascais
Price: Entry from 5 EUR
From central Cais de Sodre station, take a 50-minute train ride along the coast to upmarket Cascais. In the leafy part of the idyllic seaside town sits the Casa das Histórias, a towering rusted-rose pyramid structure designed by architect Eduardo Souto de Moura, which houses the macabre world of the late Paula Rego – one of the world's best contemporary artists and Lisbon's greatest artistic treasure. She is known for her storybook paintings that deal with heavy topics from abortion rights, fascism and colonialism, laced with Portuguese folk tales. Don't miss the chance to explore her paintings while in her native country. The museum is currently closed and due to reopen on 13 July.
Read more: a local writer shares an ode to Lisbon, and how to explore the city's quintessentially Portuguese corners.