There are few cities in the world that can beat the fast-paced nature of Lagos, Nigeria. The economic capital of West Africa is home to some of the most vibrant nightlife spots in the region, including a bulk of brilliant bars – and finding the perfect hotel to lay one's head at the end of the night is top of the priority list. Thankfully, this ever-expanding city has a clutch of excellent hotels for every kind of traveller – from modern boltholes with rooftop bars and luxurious art-filled residences to serene beach villas, set well away from the crowds. While each hotel offers its own style of hospitality, comfort is always paramount. Plan your trip with ROADBOOK's guide to the best hotels in Lagos, handpicked by a local creative.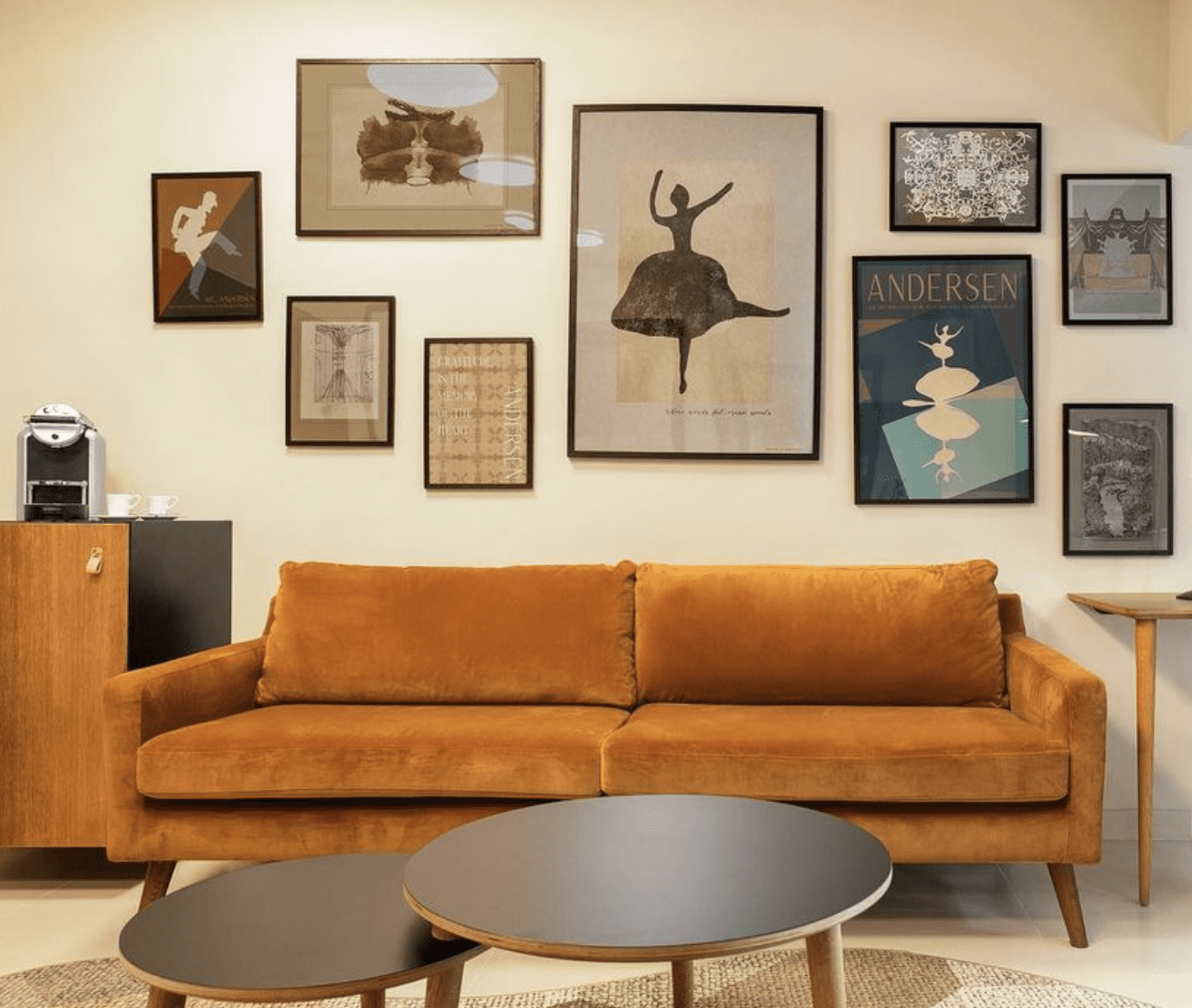 Nordic Hotel Lagos
Best for: Minimal design, and proximity to some of Lagos' finest restaurants
Location: 258 Kofo Abayomi Street, Victoria Island 106104, Lagos
Price: Rooms from 85,000 NGN / 196 USD
Minimal, functional, and named for the hotel's undeniable design inspiration, Nordic Hotel is sleek and stylish, eschewing overpowering colour palettes for neutral tones. The hotel's calm environment also makes it a great base for remote workers. Stepping out of this relaxing atmosphere reintroduces you to the busy Kofo Abayomi, one of Lagos' most social streets, and home to numerous restaurants, lounges, and clubs. You'll find that everything you need is a stone's throw away when lodged at Nordic Hotel.
nordichotelsnigeria.com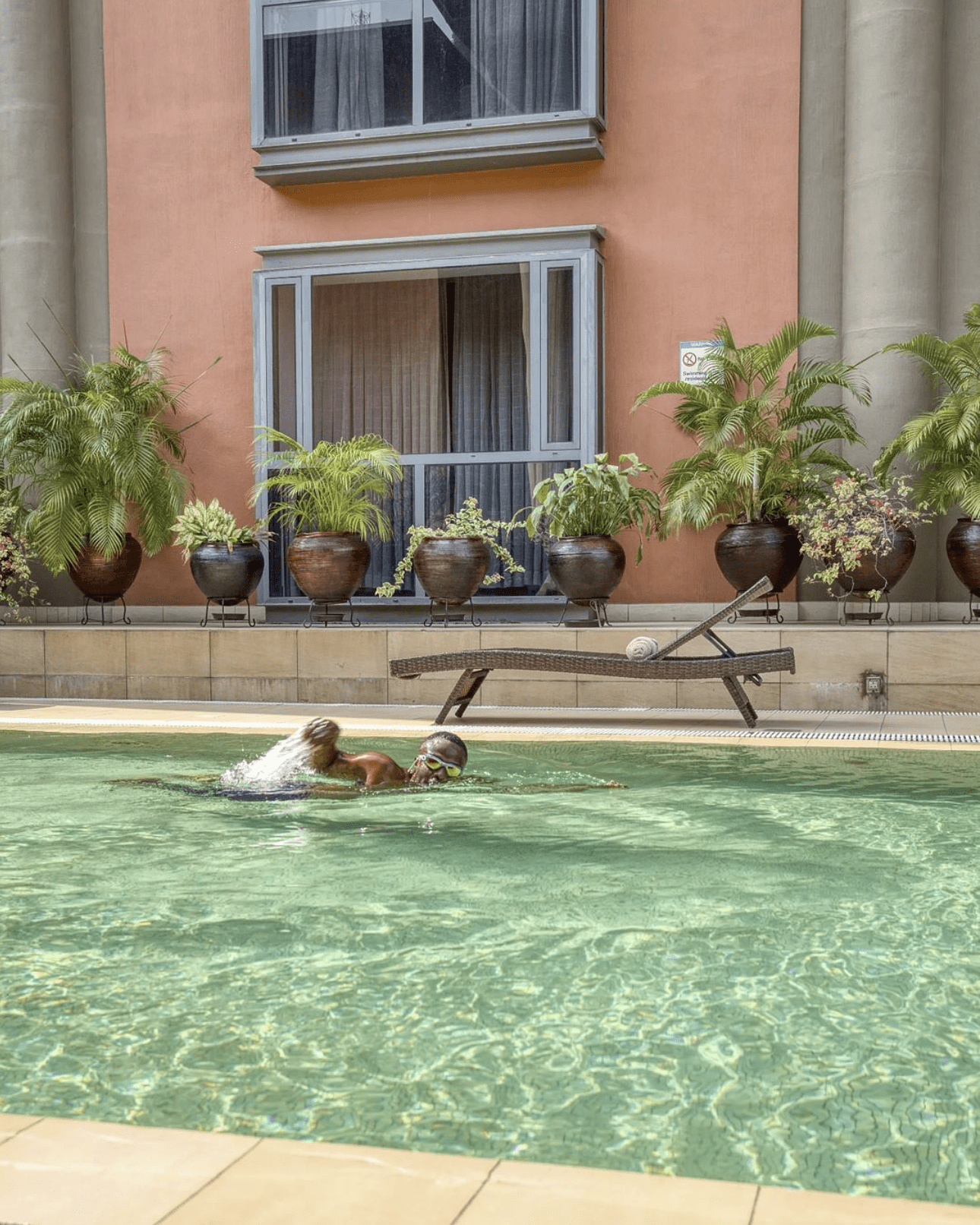 The Wheatbaker
Best for: Art and design enthusiasts 
Location: 4 Lawrence Road, Ikoyi 101233, Lagos
Price: Rooms from 169 GBP / 224 USD
The luxurious Wheatbaker, set in Lagos' affluent Ikoyi neighbourhood, caters to the city's most discerning crowd. Pin-sharp, spotless rooms pay palpable attention to art and detail, and new art exhibitions are held throughout the grounds every two to three months to support an immersive cultural stay. Oh, and the hotel's spa is one of the best in the city. The Wheatbaker ticks the boxes for a serene, high-end hotel – although perhaps thrill seekers may find this entry a little too composed for their tastes.
thewheatbakerlagos.com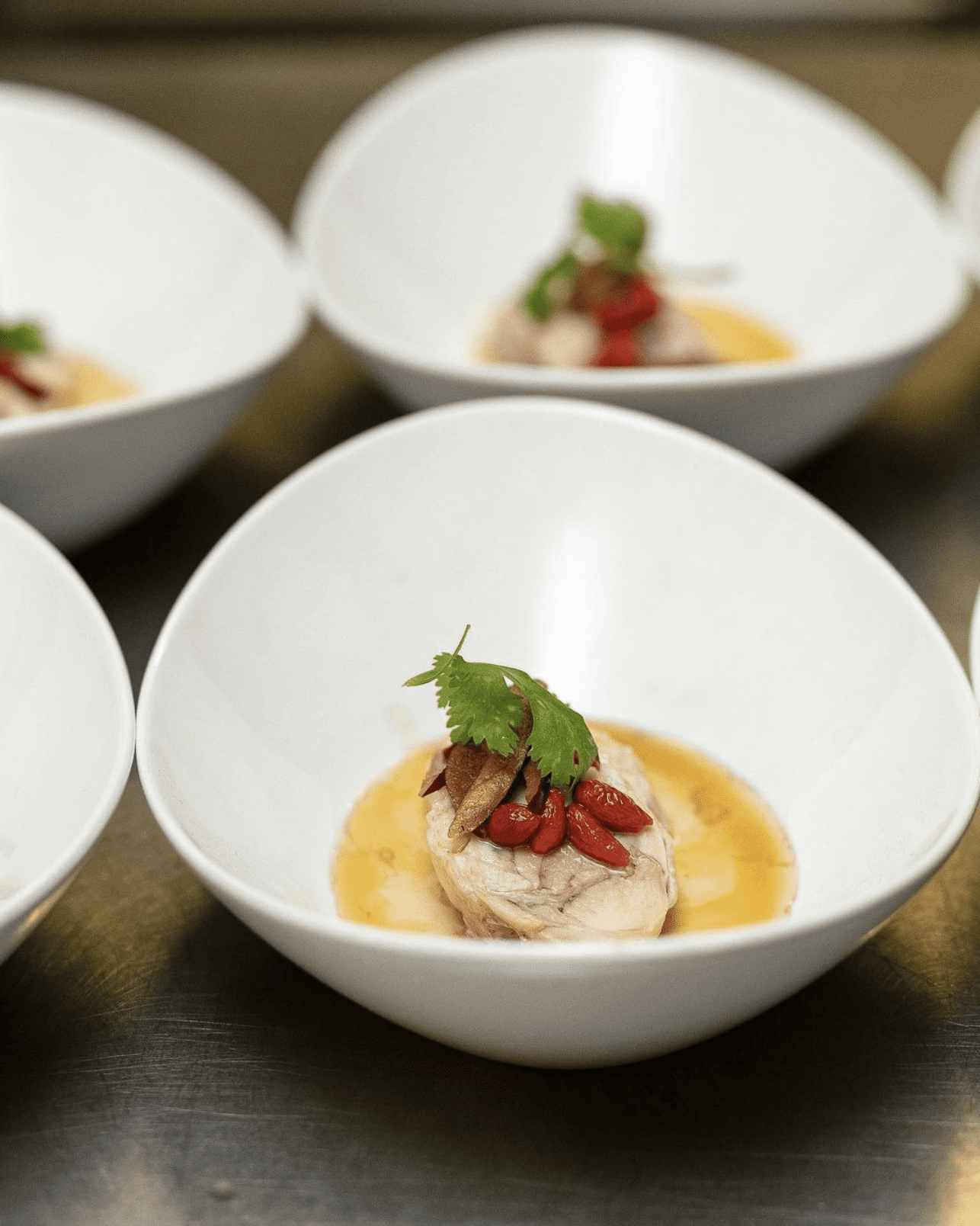 Lagos Continental Hotel
Best for: Unrivalled rooftop views, and multicultural dining options
Location: 52a Kofo Abayomi Street, Victoria Island 101241, Lagos
Price: Rooms from 112,500 NGN / 263 USD
The five-star Lagos Continental Hotel is the tallest hotel in West Africa, and arguably one of the most glamorous. Located on the sleepless Kofo Abayomi Street, it boasts a rooftop pool and bar with unrivalled views over the city and the Atlantic coastline. An eclectic events programme means there's always something going on at Lagos Continental, and the gym is open 24 hours a day. While the property is popular with businessmen, adventurous guests are catered for just as well – who doesn't enjoy panoramic views, modern restaurants serving Italian, Arabic, African and Indian cuisine, and a VIP lounge?
thelagoscontinental.com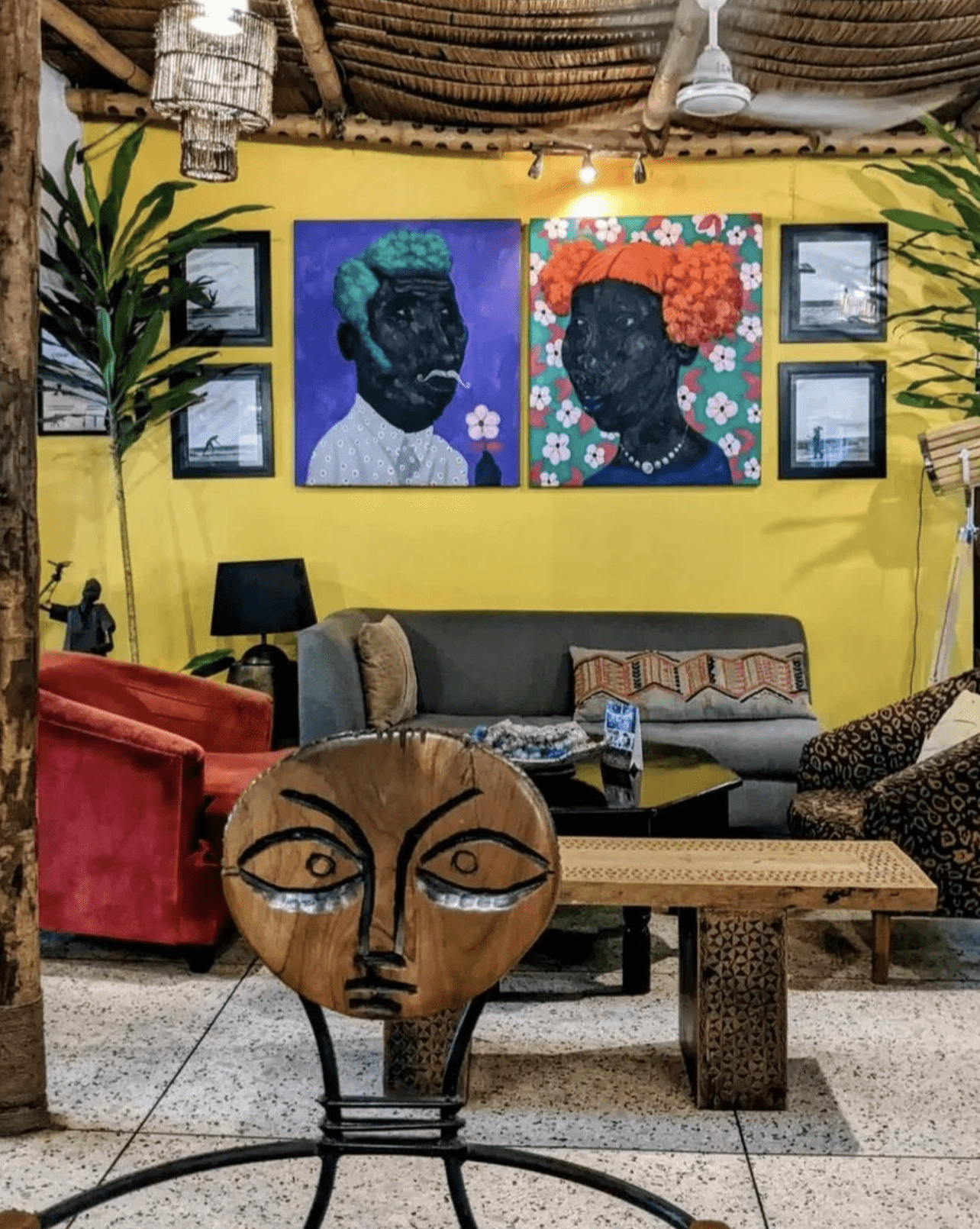 Bogobiri House
Best for: Cultural appreciation and nightly events
Location: South-West, 9 Maitama Sule Street, Ikoyi, Lagos
Price: Rooms from 45,000 NGN / 105 USD
With only 16 rooms, Bogobiri House stands out as a truly characterful boutique hotel. Right off the bat, guests are welcomed by Afrocentric art pieces, welcoming them to the melting pot that is Lagos. It is considered one of the best hotels in Lagos for its packed weekly itinerary: open mic nights, art classes, exhibitions, and slam poetry sessions are all par for the course here. You can explore the eclectic collection of African designs engulfing every nook and cranny of this eccentric space and remain entertained throughout your stay – you're bound to discover something you didn't notice before, even on your final day. Bogobiri House is located in Ikoyi, and close to many notable highlights: the former prison-turned-leisure centre Freedom Park, Onikan Stadium, and Idumota Market (for a chance to grab some gorgeous designs at an equally gorgeous price) are all well worth checking out, as are the famous suya (spiced meat skewer) vendors dotted throughout the neighbourhood.
bogobiri.com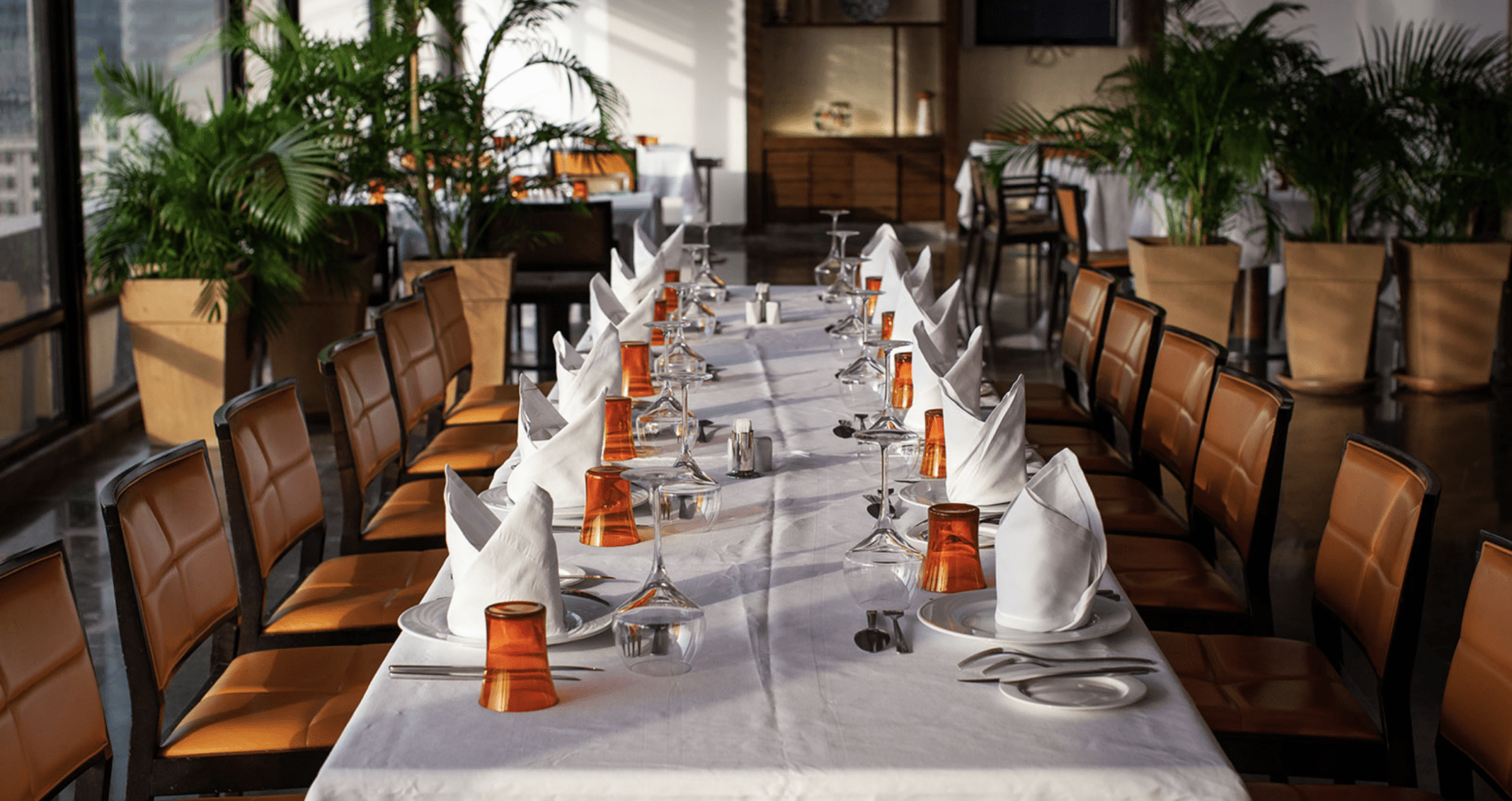 Eko Hotel and Suites
Best for: A blend of business and leisure, and a great in-house gallery
Location: Plot 1415 Adetokunbo Ademola Street, Victoria Island 106104, Lagos
Price: Rooms from 85,000 NGN / 198 USD
Perhaps the most famous hotel in Lagos, Eko remains the go-to choice for business-savvy individuals who have come to rely on its expert customer service. The prestigious skyline restaurant and lounge is frequented by celebrity guests from all over the world, and there are additional bars and restaurants throughout the capacious property. The rooms – all 800 of them – are decorated in lush, soft tones, with garden, city, or ocean views all available. Make sure to check out Art Twenty One, the excellent gallery found in the hotel lobby, which showcases contemporary African design and art.
ekohotels.com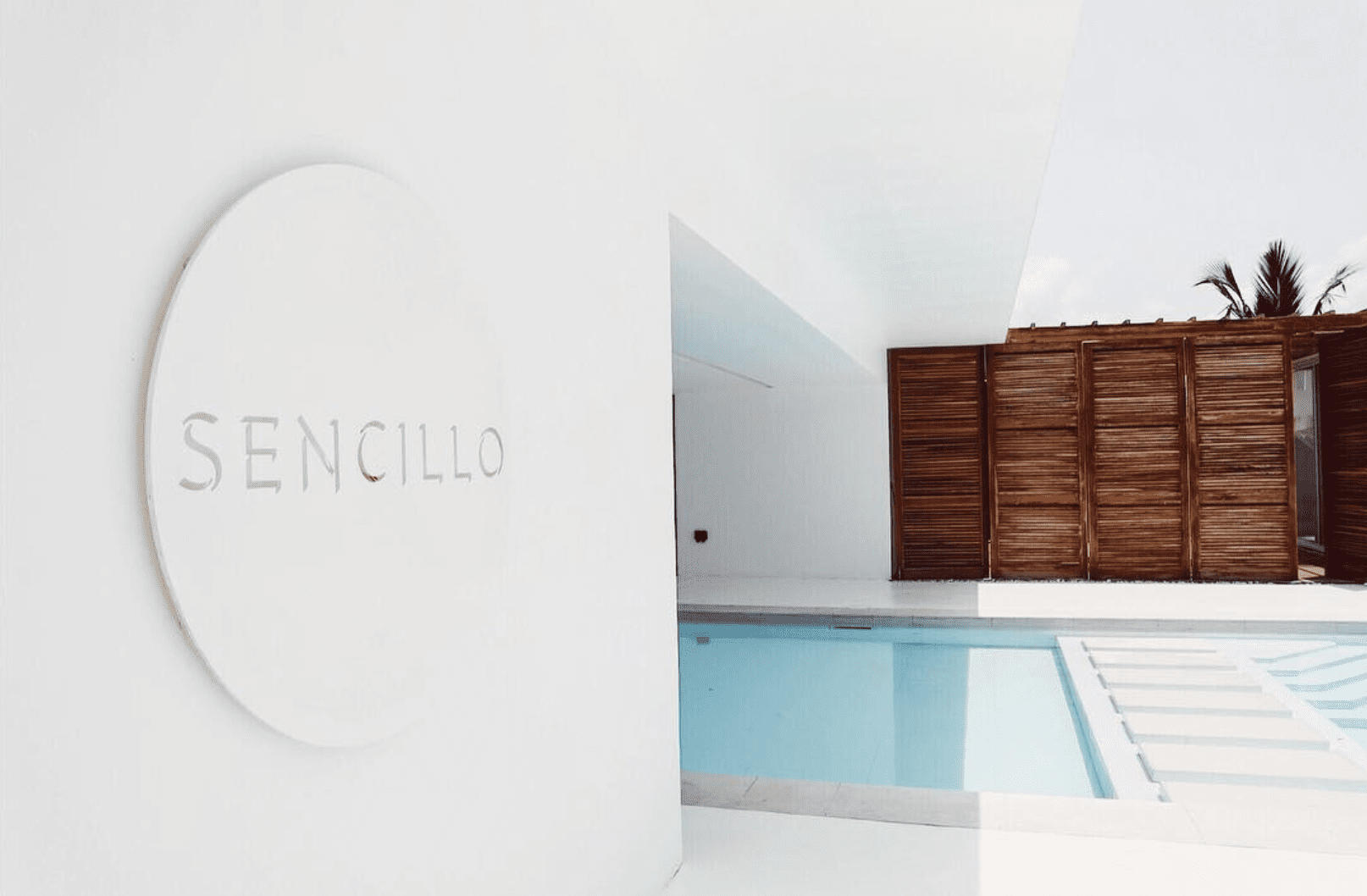 Sencillo Lagos
Best for: A private beach getaway
Location: Ilashe Island, Ilashe, Lagos
Price: Overnight bookings from 1,000,000 NGN / 2350 USD for three-bedroom
Accessible only by boat from Lekki, Sencillo transports its guests from the freneticism of Lagos to a tranquil and soothing beach house, for a particularly private, luxurious getaway – whether romantic or with a small group of friends or family. The house comes replete with first-class facilities, including a private pool, jacuzzi, and three bedrooms with uninterrupted ocean views. It's a serious escape from the hectic, business-driven city, allowing guests to nurse their stress wounds in an undisturbed, idyllic location. Serenity is always guaranteed here, as the house only takes complete bookings.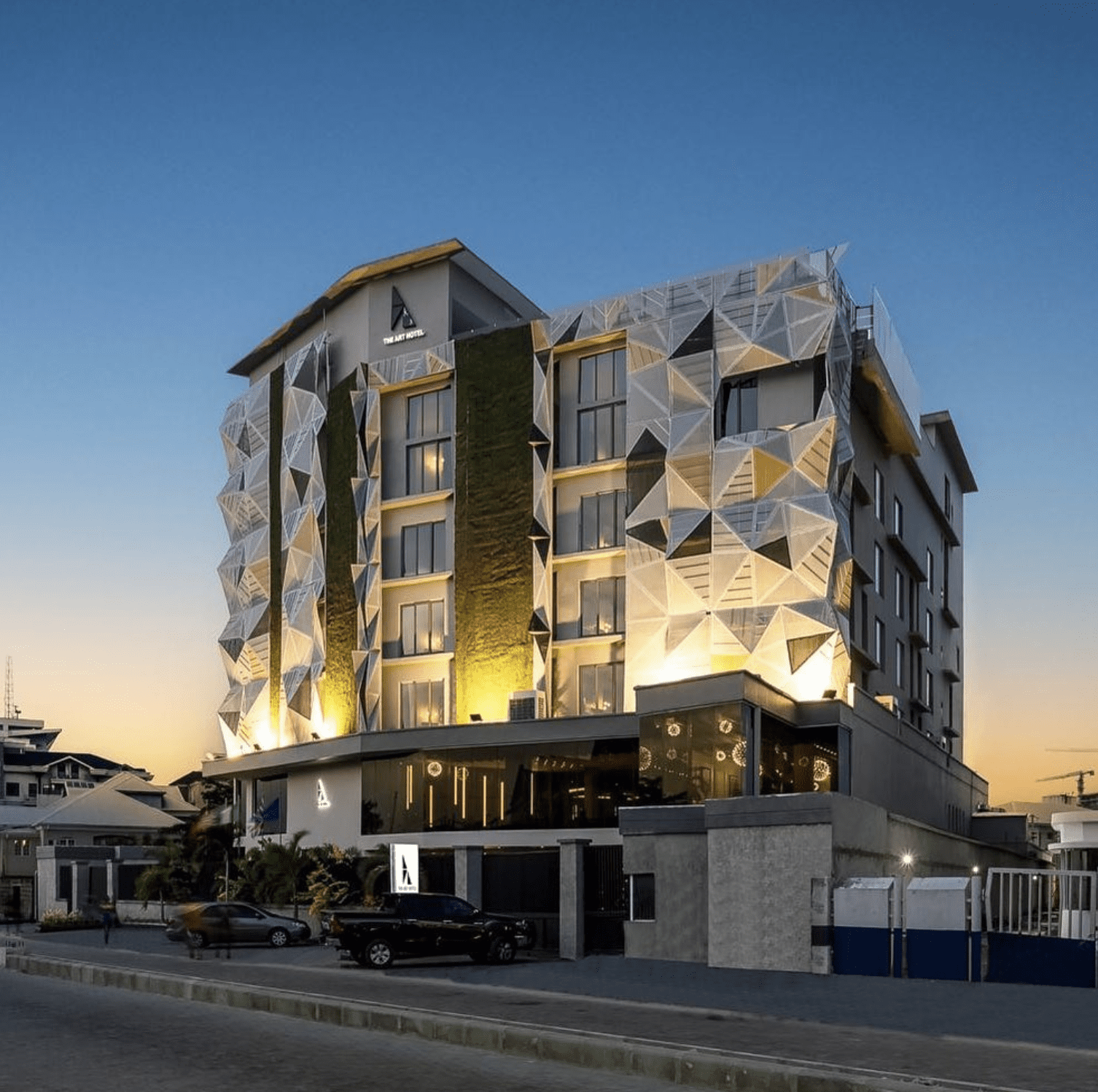 The Art Hotel
Best for: architectural enthusiasts
Location: Plot 13A, Block 111 Chief Yesufu Abiodun Oniru Road, Victoria Island 106104, Lagos
Price: Rooms from 156,929 NGN / 367 USD
The Art Hotel is the newest Lagos hotel on our list, having opened in July 2022. As the name and striking facade suggests, the hotel offers a particularly considered stay enlivened by contemporary art and design. A minimal rooftop bar and terrace are just one of the many eye-catching features of this hotel, as are the distinctive geometric shutters that form the hotel's ever-changing facade. The large floor-to-ceiling windows spied behind these shutters, revealing the glorious interior within, warrant an appreciative glance or two from passers-by. En route to becoming one of the city's most Instagram-worthy spots, The Art Hotel is fast on the rise and already considered one of the best in Lagos.
arthotelng.com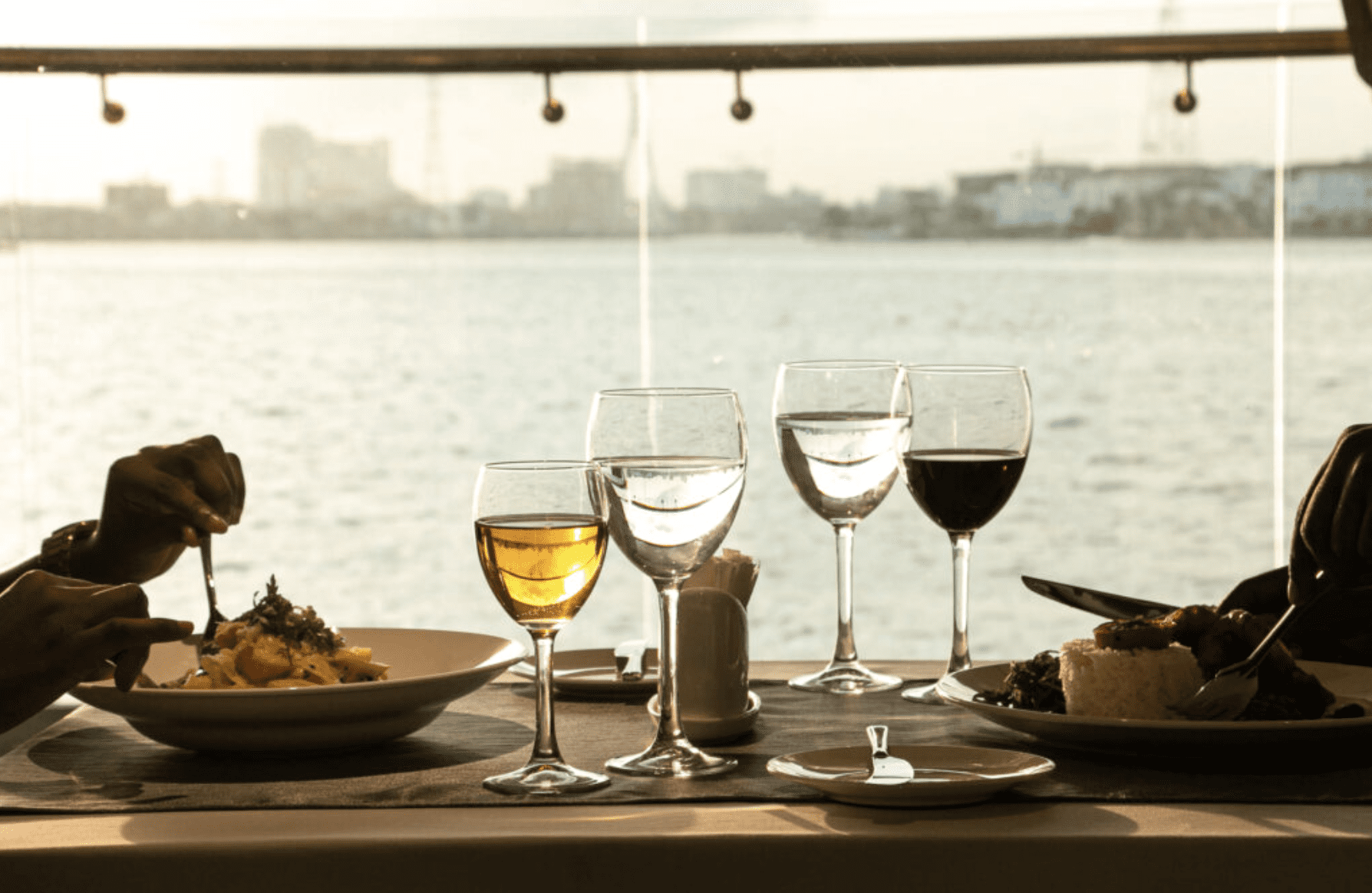 The Yacht Hotel
Best for: Waterside location close to the bars and restaurants of Lekki
Location: 17 Admiralty Road, Lekki Phase 1 105102, Lagos
Price: Sea view options from 180,000 NGN / 421 USD
One of the best hotels in Lagos, the luxurious Yacht Hotel is positioned right on the Lekki shoreline, granting guests the privilege of waking up next to the waters of Cowries Creek lagoon. Its prime location in Lekki Phase 1 places it in one of the city's most bubbling areas, with numerous restaurants, clubs, and bars all within walking distance. The Yacht Hotel is a brilliant spot for the guest that seeks balance: a calm and untroubled stay, coupled with bursts of excitement from its surrounding establishments.
theyachtluxury.com
Lagos Marriott Hotel Ikeja
Best for: Frequent travellers due to its proximity to the airport
Location: 122 Joel Ogunnaike Street, Ikeja GRA 100271, Lagos
Price: Sea view options from 102,624 NGN / 240 USD
Nigeria's inclusion in the prestigious Marriott Hotel Group was years in the making. The hotel opened in 2021 and has fast built a reputation for its lavish, contemporary interiors and reliable service. Reflective of the Marriott brand, business and leisure intertwine in this hotel, while its close proximity to the international airport makes it an obvious choice for the frequent traveller.
marriott.com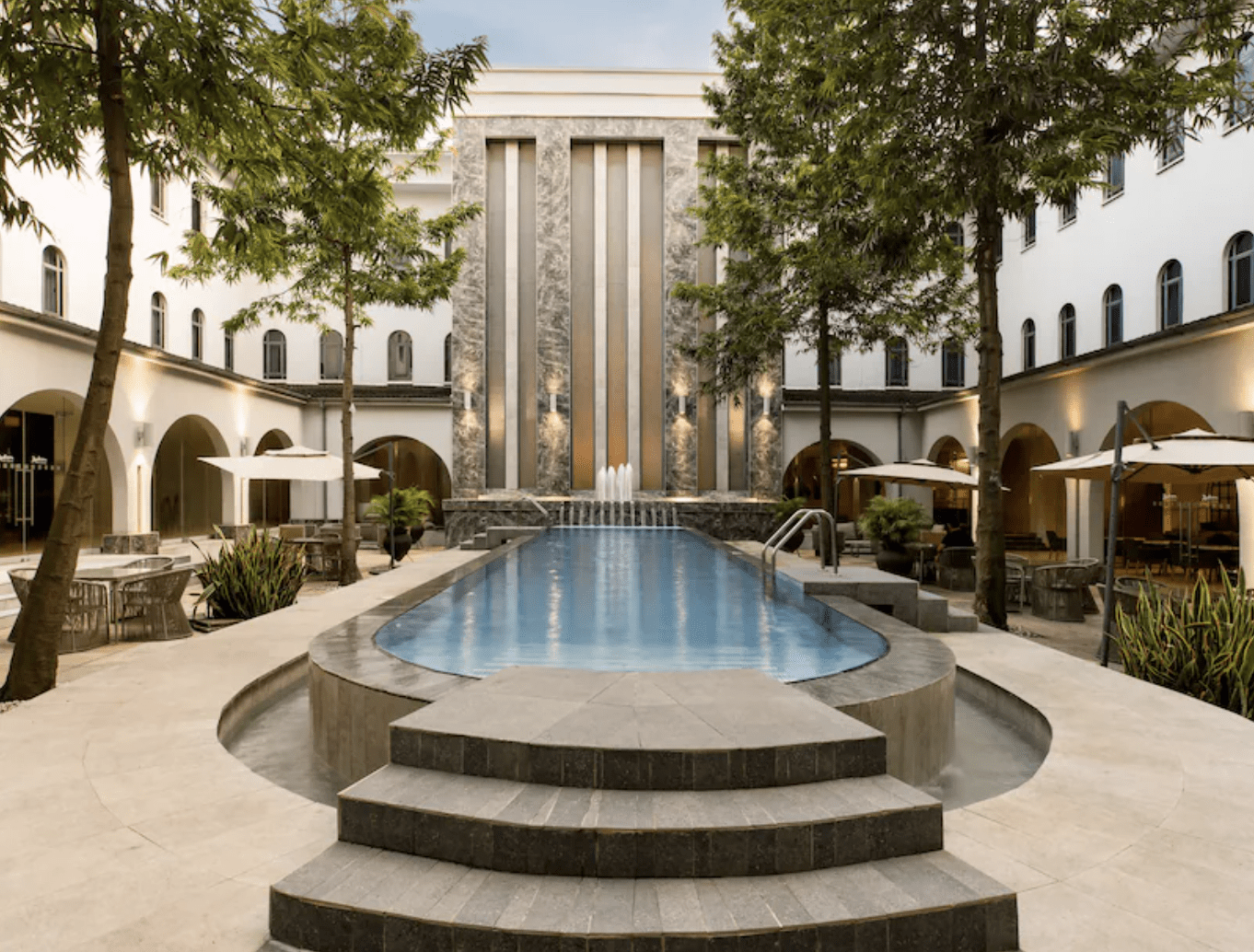 Radisson Blu Hotel Ikeja
Best for: Excellent in-house restaurants
Location: 38-40 Isaac John Street, Ikeja GRA 100271, Lagos
Price: Rooms from 106480 NGN / 249 USD
Radisson Blu is comfortably nestled on Isaac John Street, one of the mainland's financial districts and home to numerous fine dining establishments. It's a stone's throw from the international airport, and a short drive from the renowned Kalakuta museum, the former home of the King of Afrobeat, Fela Kuti. While hotel food usually has its fair share of haters, the meal options at Radisson Blu are frequently praised for their quality, which is a testament to the kitchen team. The rooms here are simple yet formal, with coffee-toned furniture evoking security and safety — one of the reasons it's such a hit with business folk.
radissonhotels.com