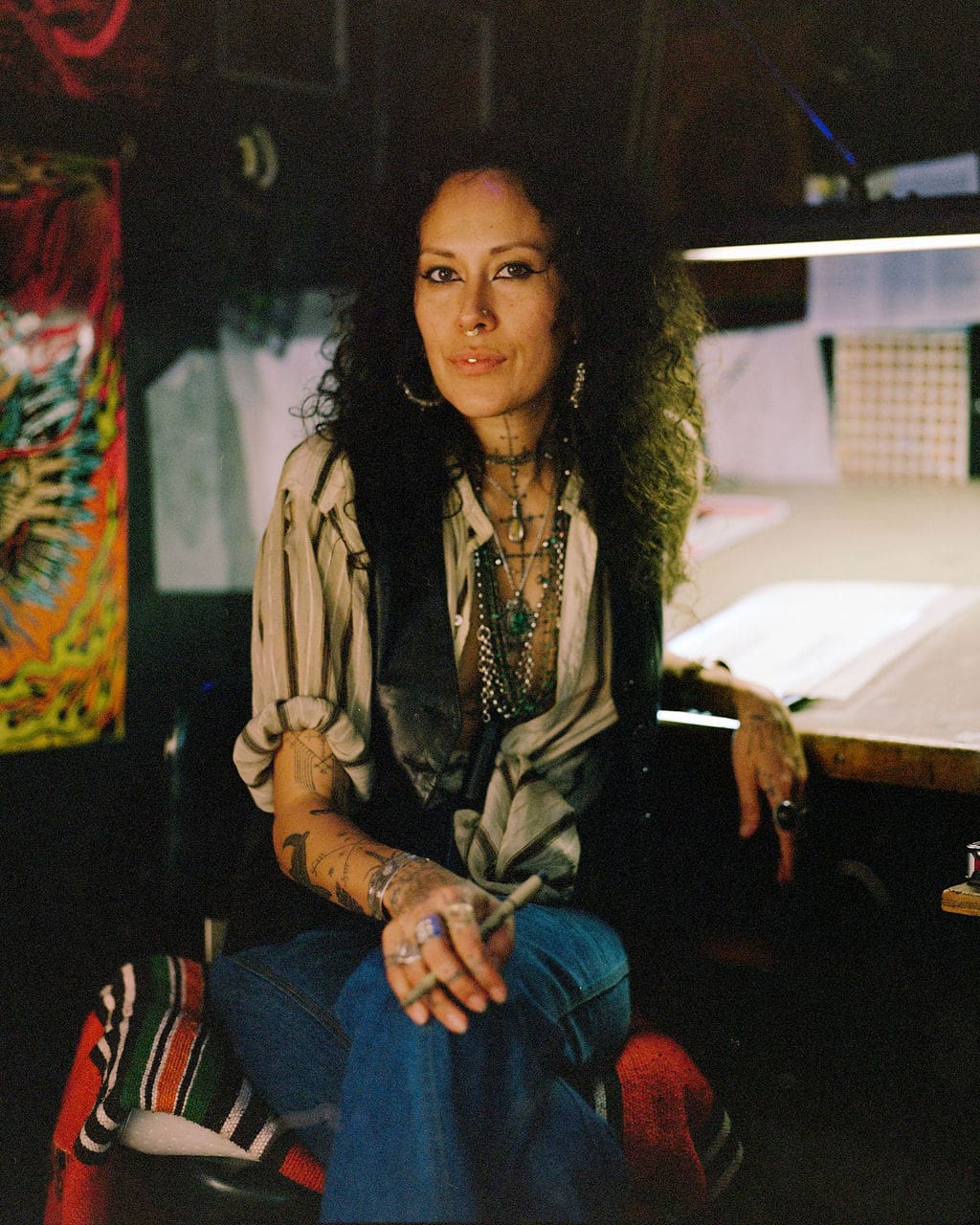 Esoteric artist Tati Compton on carving a niche in LA's tattoo scene
Last updated: September 20, 2023
The Californian tattoo artist discusses the intimate appeal of stick-and-poke tattoos, ancient symbolism and travelling the world in a Westfalia van
California-born Tatiana Kartomten, known as Tati Compton, is one of LA's leading tattoo artists. She is famed for her intricate hand-poked tattoo art, which forgoes machinery in favour of a traditional ink-dipped needle. Far from a DIY doodle, Compton's expressive, ethereal linework is loaded with symbolism, referencing folklore, occultism and the cosmos, often featuring striking female characters. Delicate yet defiant, her mystical designs reflect her own free spirit and have amassed a loyal following on Instagram.
After stints in San Diego, San Francisco and London, she currently lives in Los Angeles and works out of Nathan's Lounge tattoo shop in Echo Park. Here, she discusses honing her craft and how travel has inspired her life and work.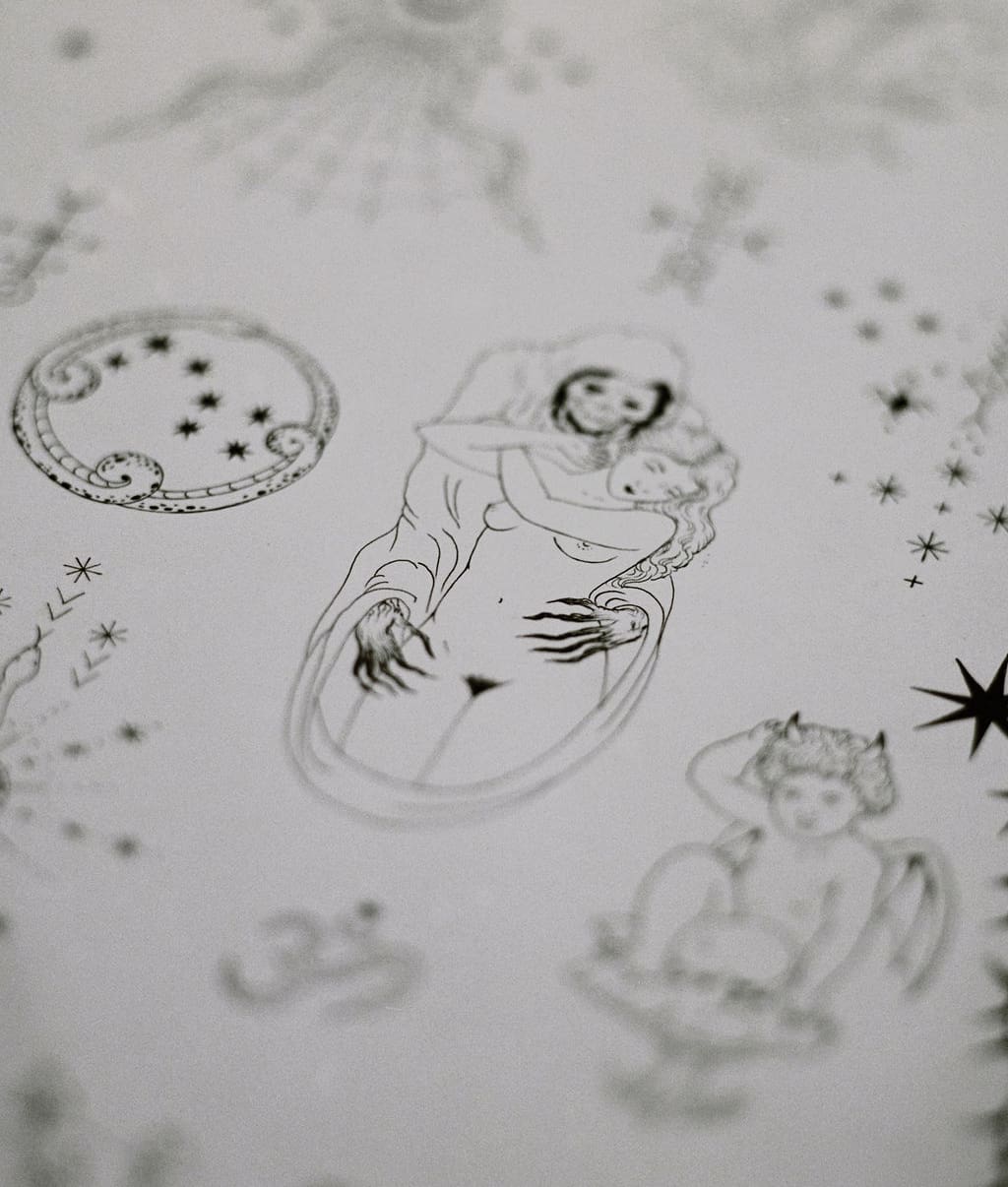 What was your first experience of stick-and-poke tattoos?
I started experimenting with my friends in our early 20s. A group of us were living in San Francisco and we would give each other stick-and-poke tattoos. We were young and it was very punk and DIY.
At what point did it progress to a career path?
I moved to London with my then-boyfriend in 2012 and hung out every day in a tattoo shop called Shangri-La on Kingsland Road in Dalston – which later became Old Habits – owned by our friend Liam Sparkes. I would give my friends stick-and-poke tattoos at home and it was really novel there. I had been illustrating for a long time and Liam suggested I make a flash sheet, which is how it started. I wasn't formally taught, but I learnt from those around me.
It was right before the birth of Instagram, and there was a really great creative scene in east London. Now Dalston feels very different, but maybe it is because I'm not young anymore.
What do you like about stick-and-poke as a method?
I like how immediate and intimate it is; you don't even need electricity if there is sunlight. It feels very natural, and you can tell that it has been done by hand. When I started, you couldn't buy anything on the internet, so it was also more accessible – I used a sewing needle and Indian ink.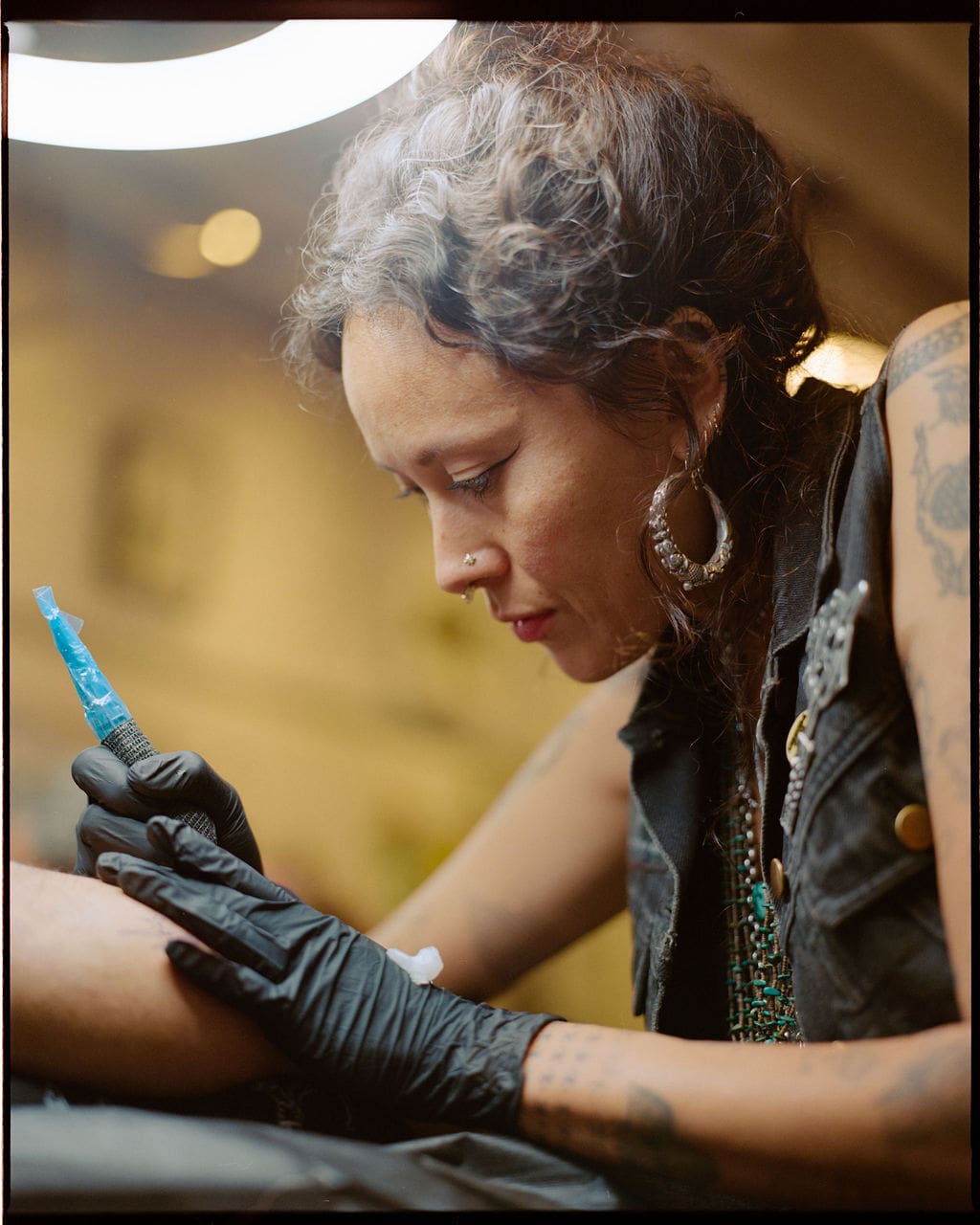 Symbolism and the occult
How would you describe your illustration style?
Cosmic and minimal. I have been told my illustrations are quite ethereal and exist in another world unto themselves, and symbolism plays an obvious role.
Symbolism is the oldest form of human expression or art, and it is beautiful because it doesn't involve words – nowadays so many words feel stripped of their meaning. The symbol that most deeply resonates with me is the swastika – it is like the ever-spiralling universe representing man and the elements of earth in continual motion. It's an ancient religious symbol for multiple cultures across the world, and often symbolises the divine. It is widely used in both Buddhism and Hinduism, as well as African and native American art.
When I began thinking about spirituality, the only ideas that resonated with me were from esoteric books and the occult. Being alive is a supernatural experience, it's just whether you can see it or not.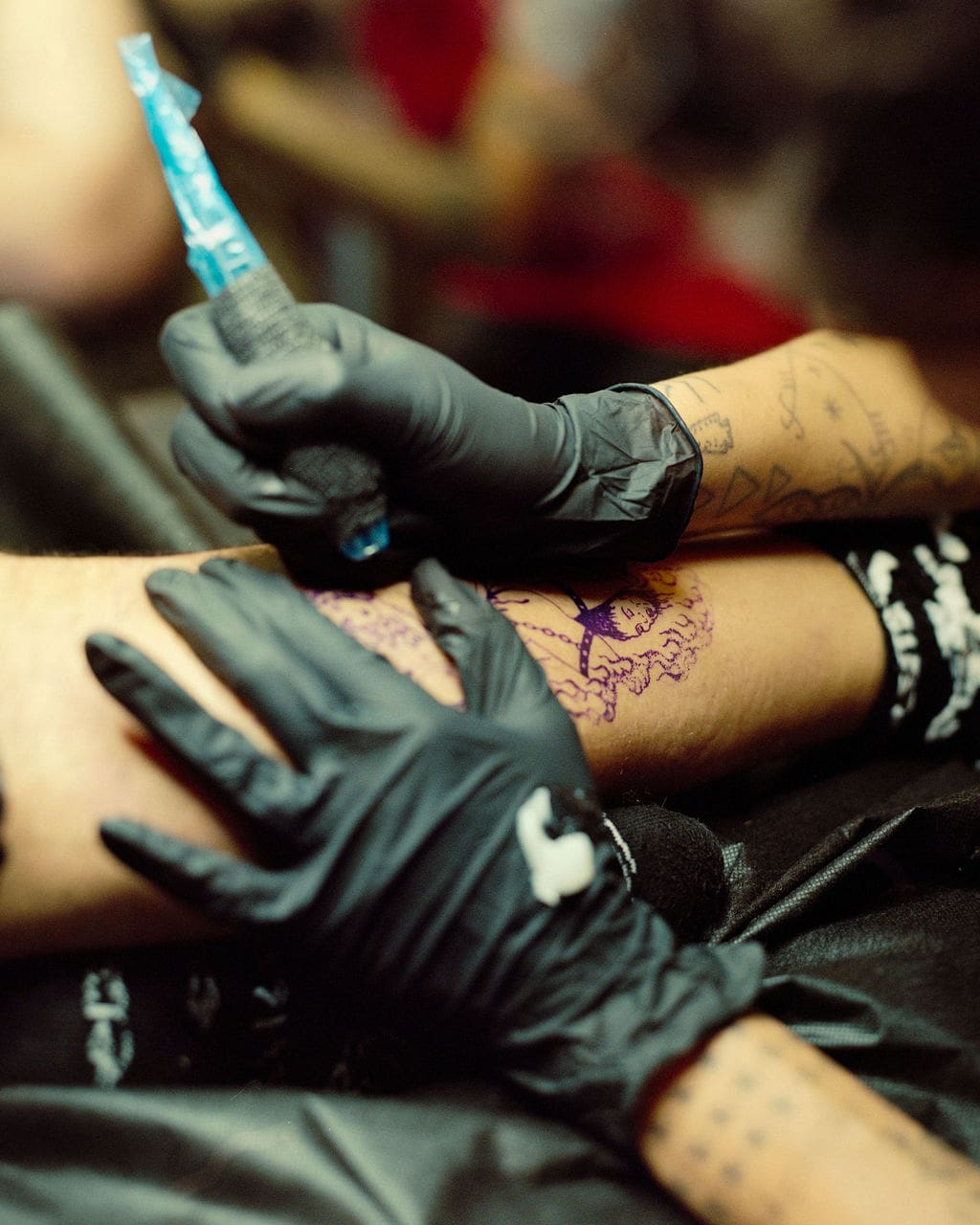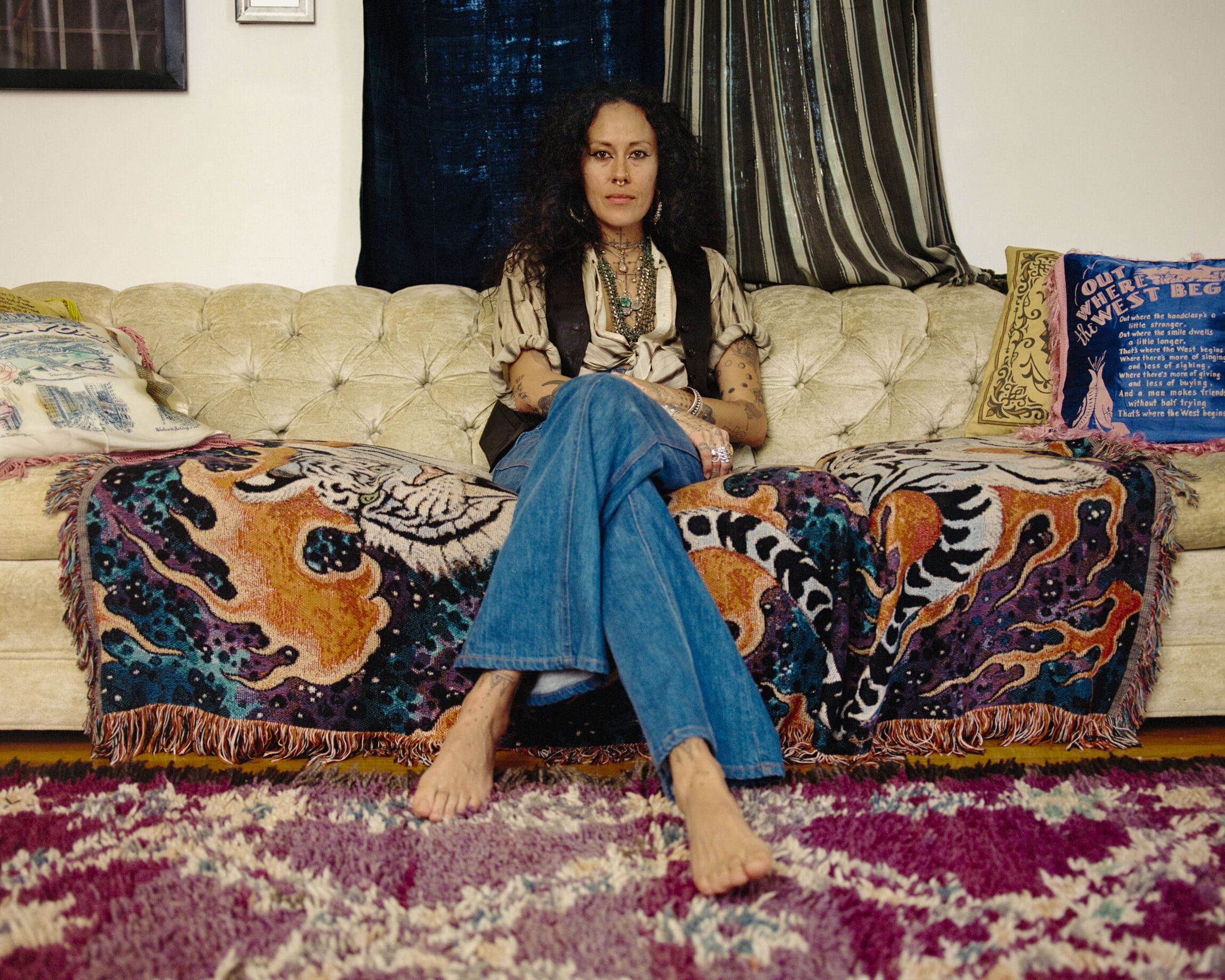 The impact of social media
What was the turning point for you, when your social media following blew up?
I have no clue how my social media following grew, I don't think about it and it doesn't feel real. I was visiting Los Angeles when Sang Bleu – a tattoo shop in London run by my friend Maxime – had a pop-up in Downtown. I was staying in the warehouse above the shop and started doing stick-and-poke tattoos there. It kicked off when I was part of Sang Bleu and tattooing beautiful models (laughs).
Do you enjoy social media?
Instagram can be like a gallery: it allows you to look at beautiful, found and curated images that are inspiring. As soon as somebody is posting selfies though, I'm out. A lot of my friends say that social media can be a struggle for creatives now; you need to put in a lot of hours for people to even see your stuff. It seems like there is a need for a social platform strictly for creatives, but I don't know at this point if anything else is going to catch on with the same momentum.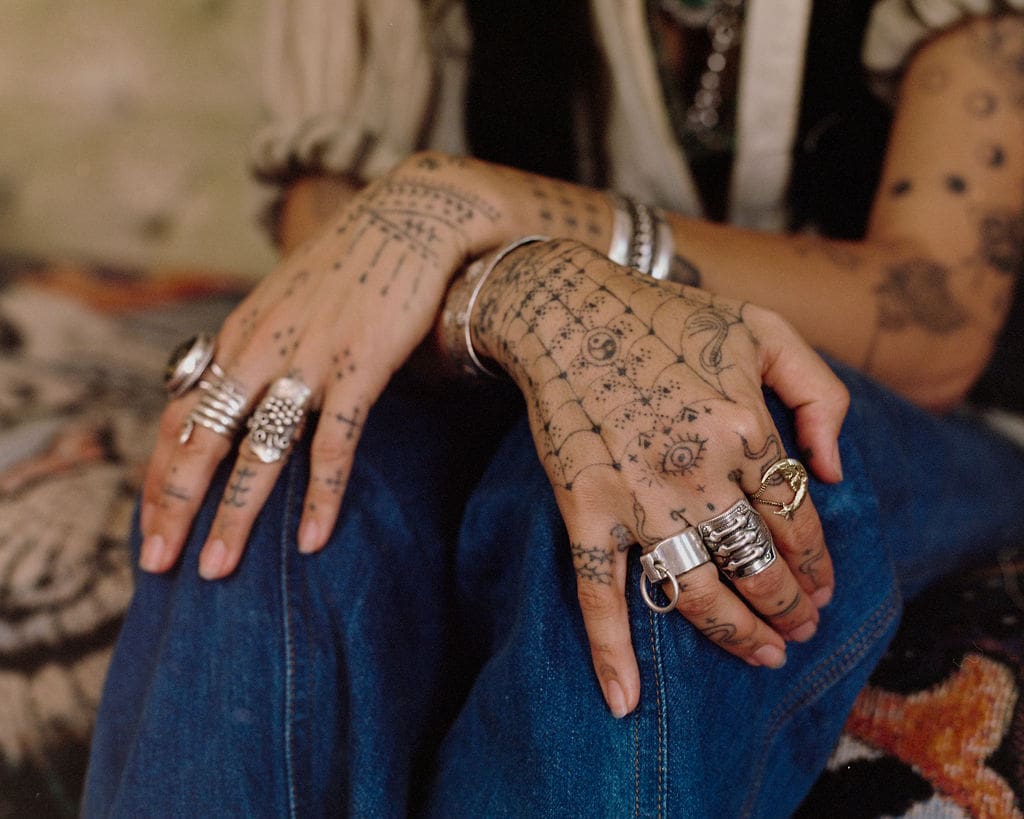 The normalisation of tattoos
How many tattoos do you have?
My friends who are heavily tattooed say they just have one tattoo – all over their body. It is hard to count because I have a lot of very small ones. They are like a roadmap of my life; they allow me to remember where I was at a certain time and how I was feeling. Eventually, you stop noticing them.
Do you think tattoos still have a rebellious edge?
Tattooing is very normalised now. I don't think it is rebellious, although it can be in some families. I tattooed someone from Singapore yesterday and her family is Chinese, and they can still be disapproving. My mum is Chinese, so I understand – when I first got a tattoo she was horrified. She still doesn't love them, but she loves mine.
Generally, tattoos are much more accepted in mainstream society. I tattoo doctors, lawyers, nurses. People in formal roles can have tattoos on their hands now and it's fine.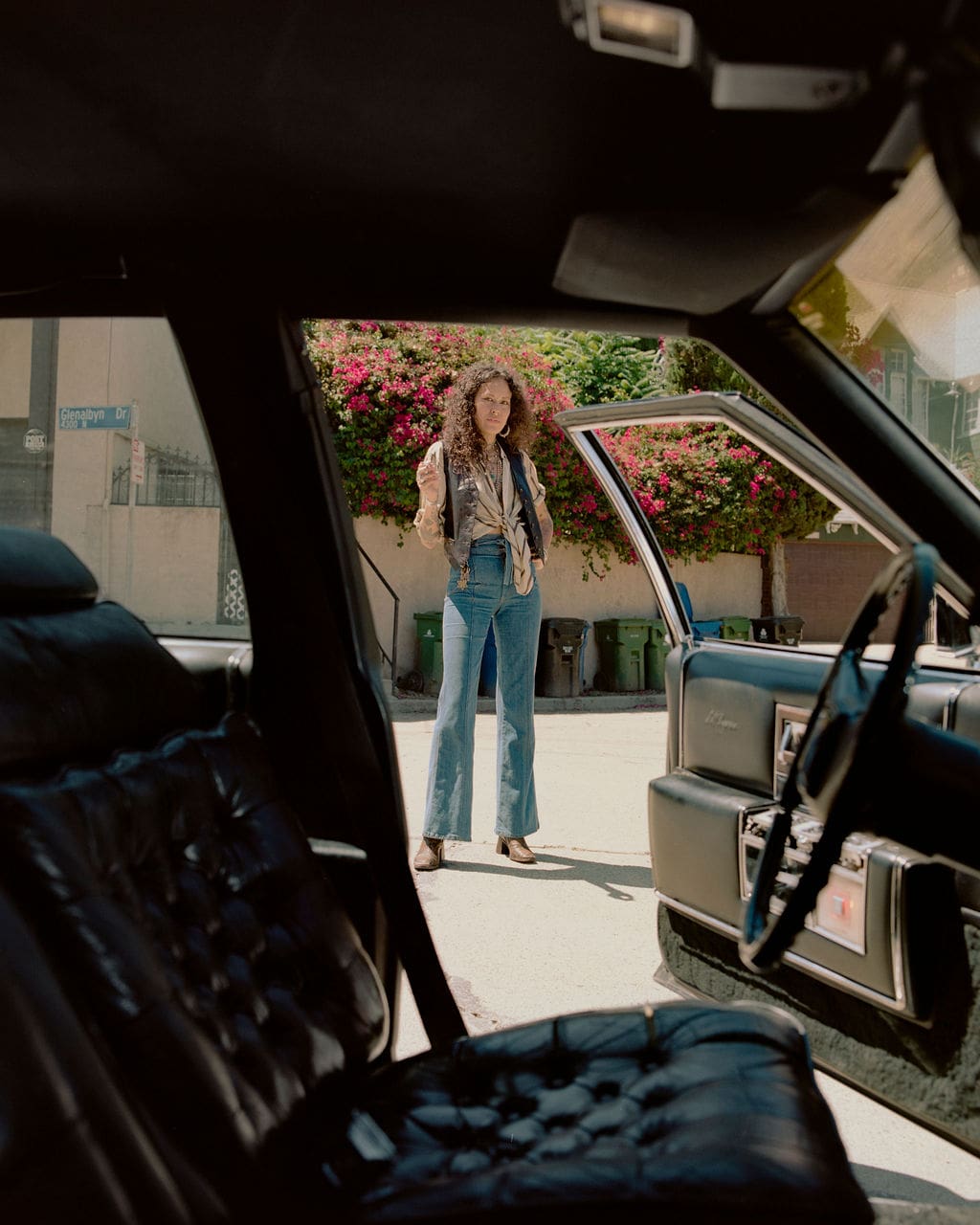 Los Angeles and travel
What inspired you to move to LA?
I didn't want to move at all, but I had a lot of friends in LA and my partner at the time wanted to move here. It's definitely grown on me but it was hard at the beginning. I had to adjust to driving everywhere, and I also missed European pub and bar culture. Now, I like that I am surrounded by nature; I can go hiking and to the beach; it's a good lifestyle if you can make it. If you find a little niche here, you can be very comfortable.
It's very hard to make friends in LA, and the stereotype about people being quite superficial is kind of true (laughs). People often look you up and down, and it's not the most down to earth place.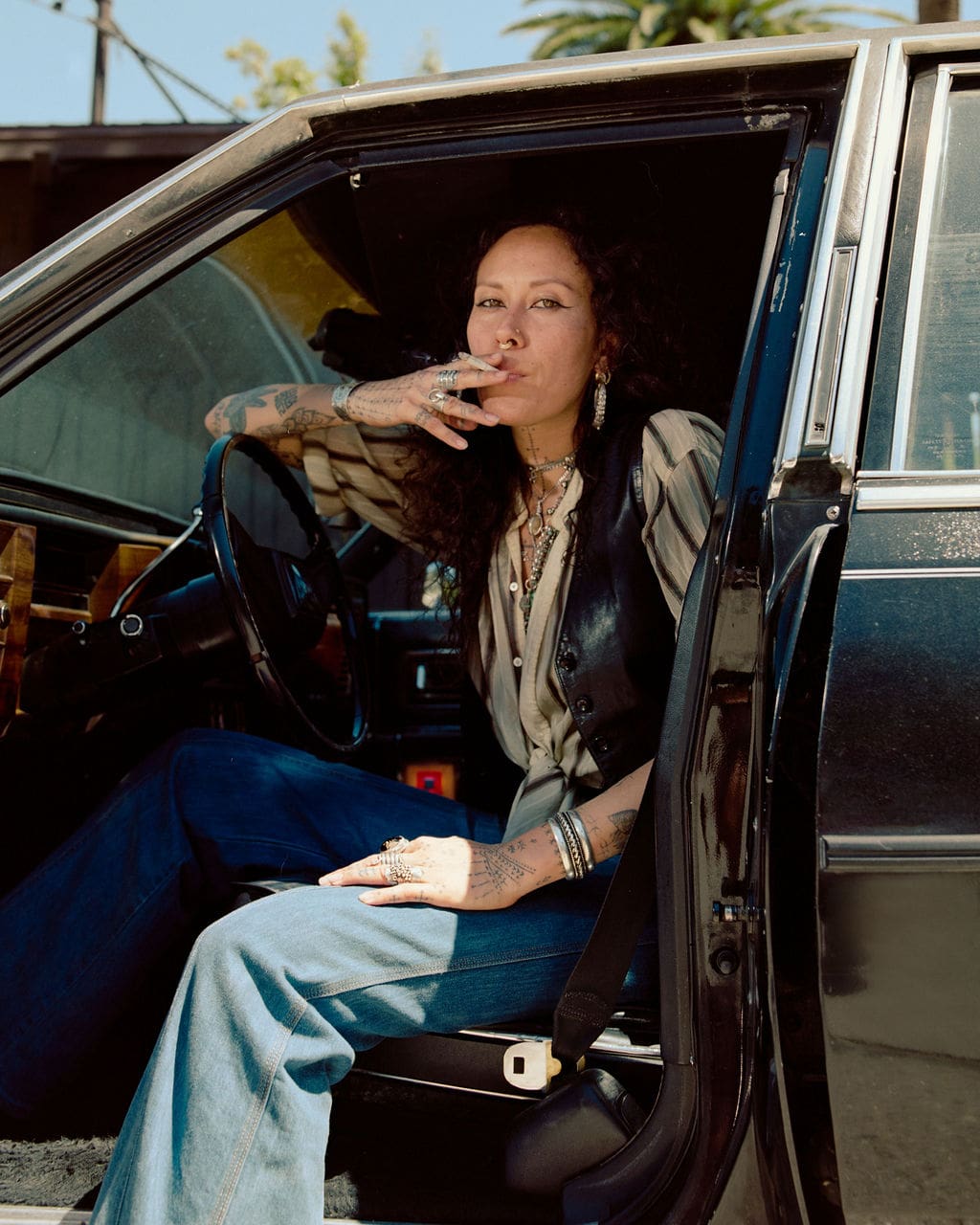 Did you travel a lot growing up?
My dad is Norwegian so I travelled to Scandinavia a lot as a child, and I moved to San Diego for high school. After school, I went to India, China and Morocco before moving to San Francisco. I used to take any job I could, then go travelling until I ran out of money again.
Tell me about your time living in a Westfalia van.
That was coolest. I was able to do it because my then-boyfriend got kicked out of a building in San Diego and was paid 10,000 USD. I was 19 and we were like, F it. I saved up enough money to buy the Westfalia van and we used the money he had been given to travel. We spent six months driving to Costa Rica and then took the van to Europe. We ran out of money and I started busking in Barcelona, and I made peacock feather earrings to sell on the street. It was true old hippie stuff.
I wouldn't speak to anybody for months. I would find an internet cafe, maybe, and let my parents know I was still alive. We just had a map, no cellphone, and we would get lost all the time. We would meet people and learn about different cultures, it was great.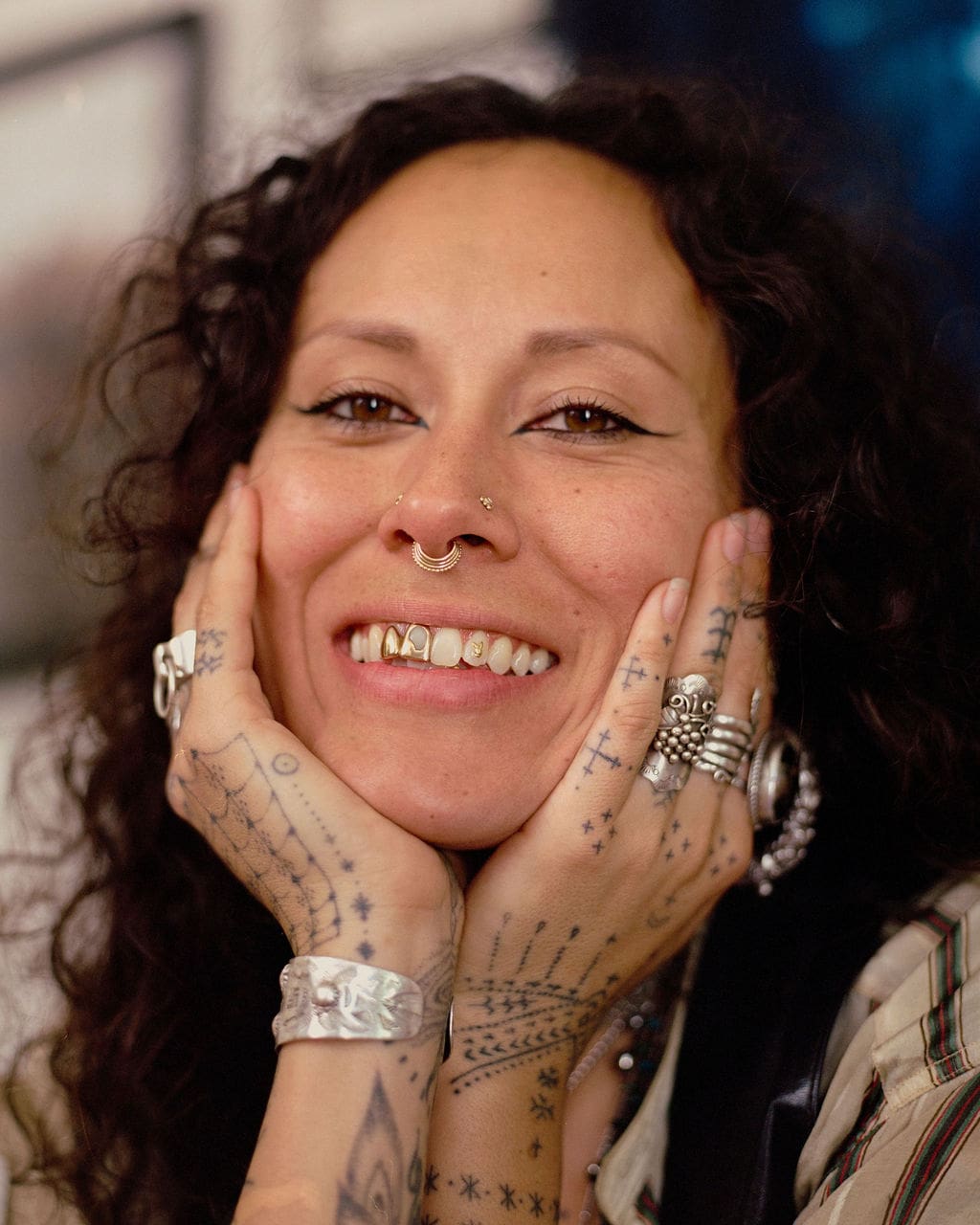 Where would you like to travel now?
I would love to go back to India; it is so wildly different from my own life. I actually stopped travelling for a while. I realised how accessible it had become for people to visit places and often ruin them, and it really bummed me out. I didn't feel connected to other travellers.
Before the internet, travelling was hard and scary and a lot of people didn't do it. Now you can buy it all on your phone and you don't need to bother to learn the language. I used to visit places for a long time and integrate myself into the culture. Now I don't think so many people do that.
I would also love to take the Trans-Siberian Express across Eastern Europe into Russia and Mongolia. It's the longest train ride in the world, and I love trains.
Do you get a kick from knowing your tattoos travel around the world?
People mention that, but I never think about it. When I finish a tattoo, it's theirs.


JOIN US FOR THE JOURNEY
Subscribe to the newsletter
City guides, culture, photography and ideas, with expert analysis on the biggest stories in travel