Postcards from ROADBOOK is a limited-edition run of ten postcards created in partnership with a small community of global artists
To celebrate its launch, ROADBOOK has commissioned ten artists to each create a postcard exploring what a journey means to them through illustration, photography, poetry and more. 
The project, part of an ongoing creative series called Postcards from ROADBOOK, has resulted in a limited-edition set of ten original designs available to order via the newly launched ROADBOOK store.
Each artist's response varies in style, and includes graphic pieces, figurative works, landscapes, and street photography. The emerging artists are based in equally diverse locations, from the countryside of Portugal to the streets of Hong Kong.
The postcards all tell their own story. Below, some of the artists provide an insight into their inspiration: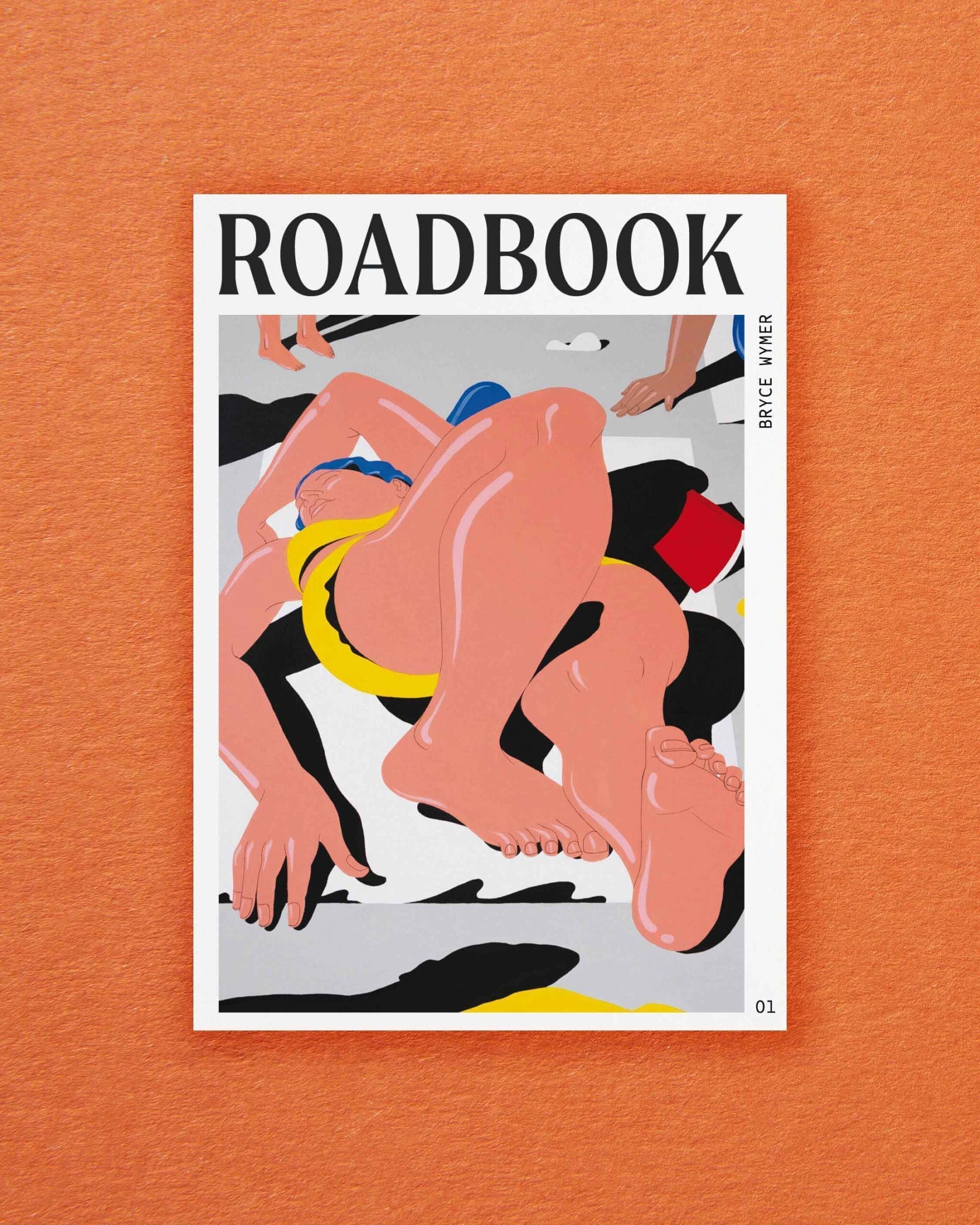 Bryce Wymer; Brooklyn, US
Brooklyn-based artist Bryce Wymer painted a stylised portrait of a person sunbathing, titled Avalon. "I created this work to explore the joys of a playful existence outdoors during the height of the pandemic in New York City," he says. "We often try to associate travel with things being pleasant and safe, but I have found the best journeys with the most stories have been those that feel completely unpredictable from the serene, repetitious places we tend to call home."
@brycewymer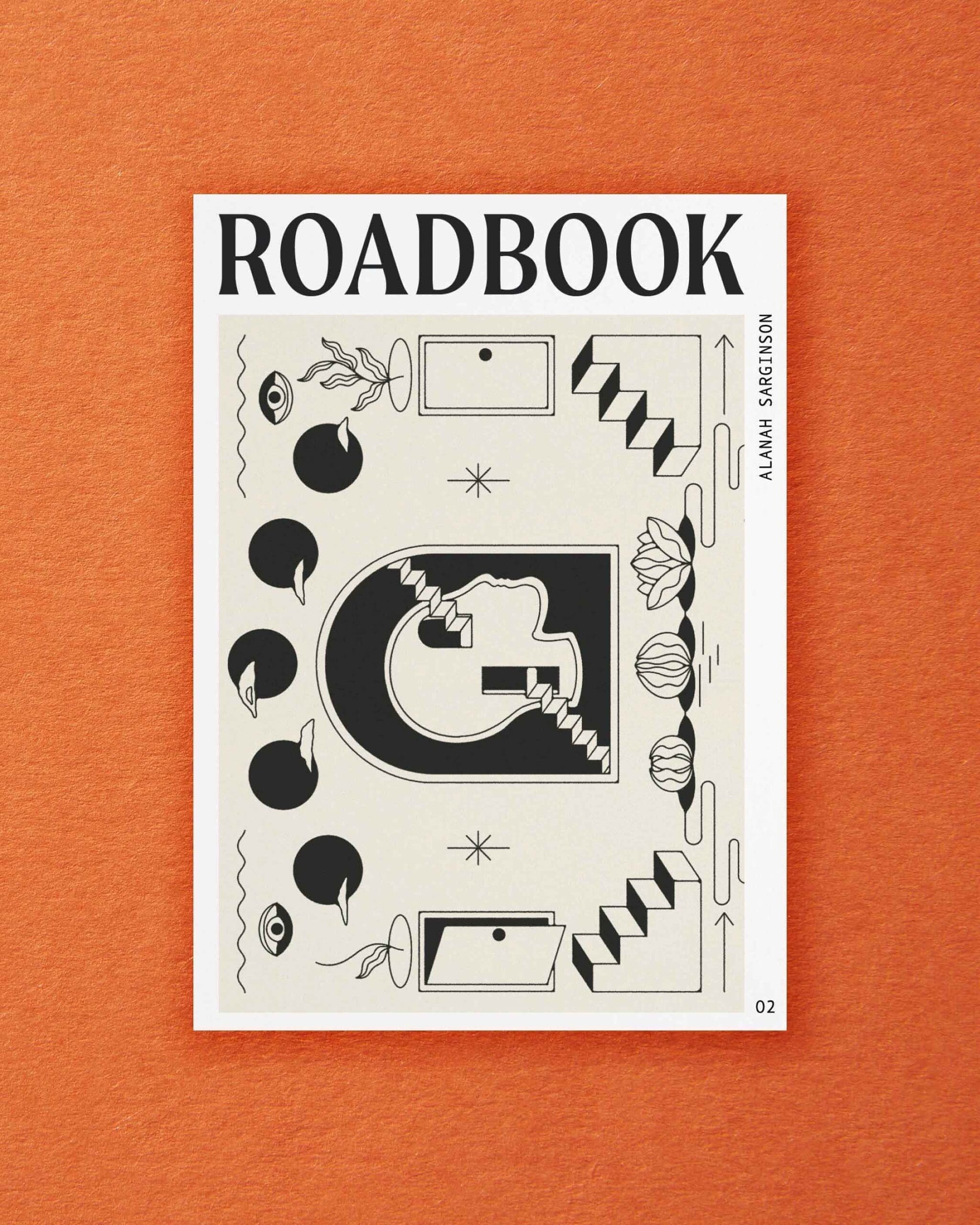 Alanah Sarginson; London, UK
"I wanted to explore the mental journey that I put so much pressure on myself to achieve, framed around my doubts whether my life and, by extension, myself, are improving," says London-based illustrator and designer Alanah Sarginson of her blocky, minimal yet expressive postcard, that's reminiscent of a tattoo.  "Every element represents change, whether gradual or abrupt. Having them composed in a balanced manner while not following any linear narrative I feel best suits the conclusion I've come to about life. It's a cluster of ups and downs, lefts and rights."
@alanahsarginson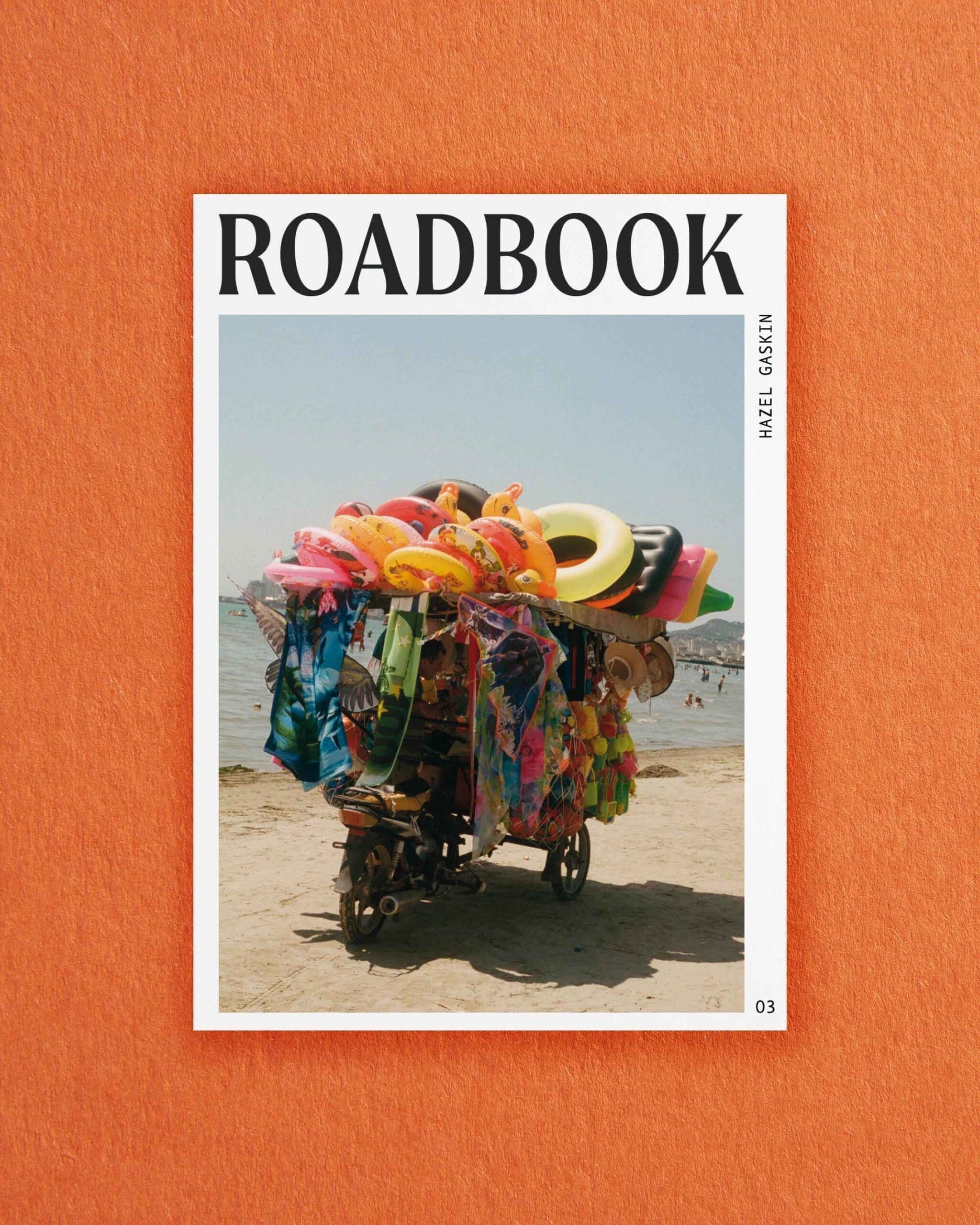 Hazel Gaskin; Ireland
Hailing from Dublin, photographer Hazel Gaskin bought her first camera while travelling in Japan aged 19. Today, she's based in London, where she shoots fashion and other editorial work, counting Valentino, Stella McCartney and Dazed among her clients. But it's in her personal work – shot on film – where Gaskin's penchant for narrative, character and community comes to the fore.  The image on her postcard was taken in Albania: "During my trip, I was documenting the journey, trying to get a sense of the place through my image-making process," she says. "The story always inspires me, and there has to be a deeper meaning to my work. I'm often drawn to places where the boundaries have shifted over the years. That can be on a macro or micro scale – place and space, and how we inhabit these."
@hazelgaskin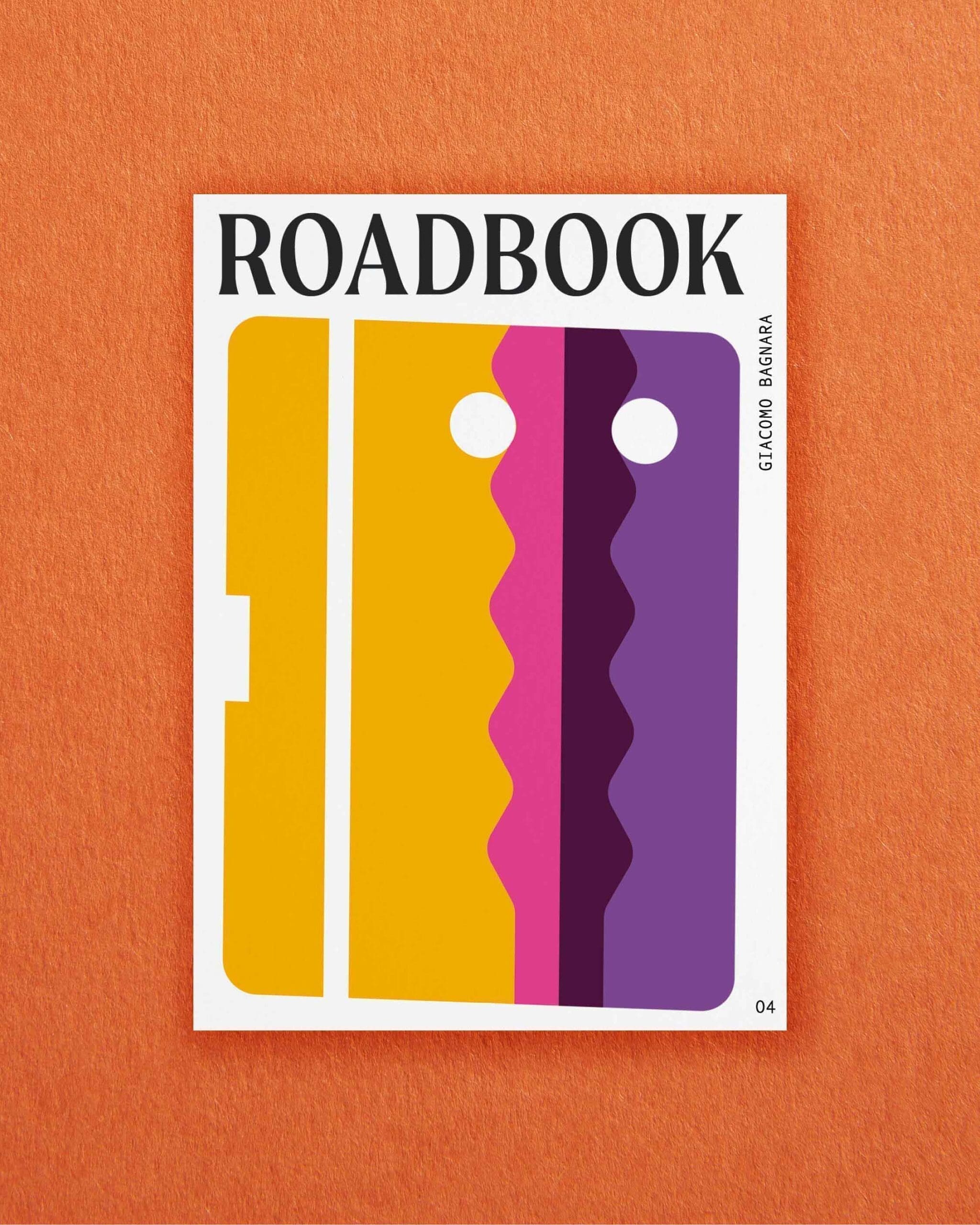 Giacomo Bagnara; Verona, Italy
Giacomo Bagnara, an illustrator from Verona, created a geometric landscape design, inspired by the moving images of a train window. "When travelling, train windows always surprise me – they are like a moving framed painting," he says. "I have worked on this subject several times, but a recent trip to Switzerland gave me a new perspective I have never experienced before: the reflections in the lakes. I began a new series exploring the mirror effect of the lakes, reflecting a tired sun, resting between hills."
@giacomobagnara_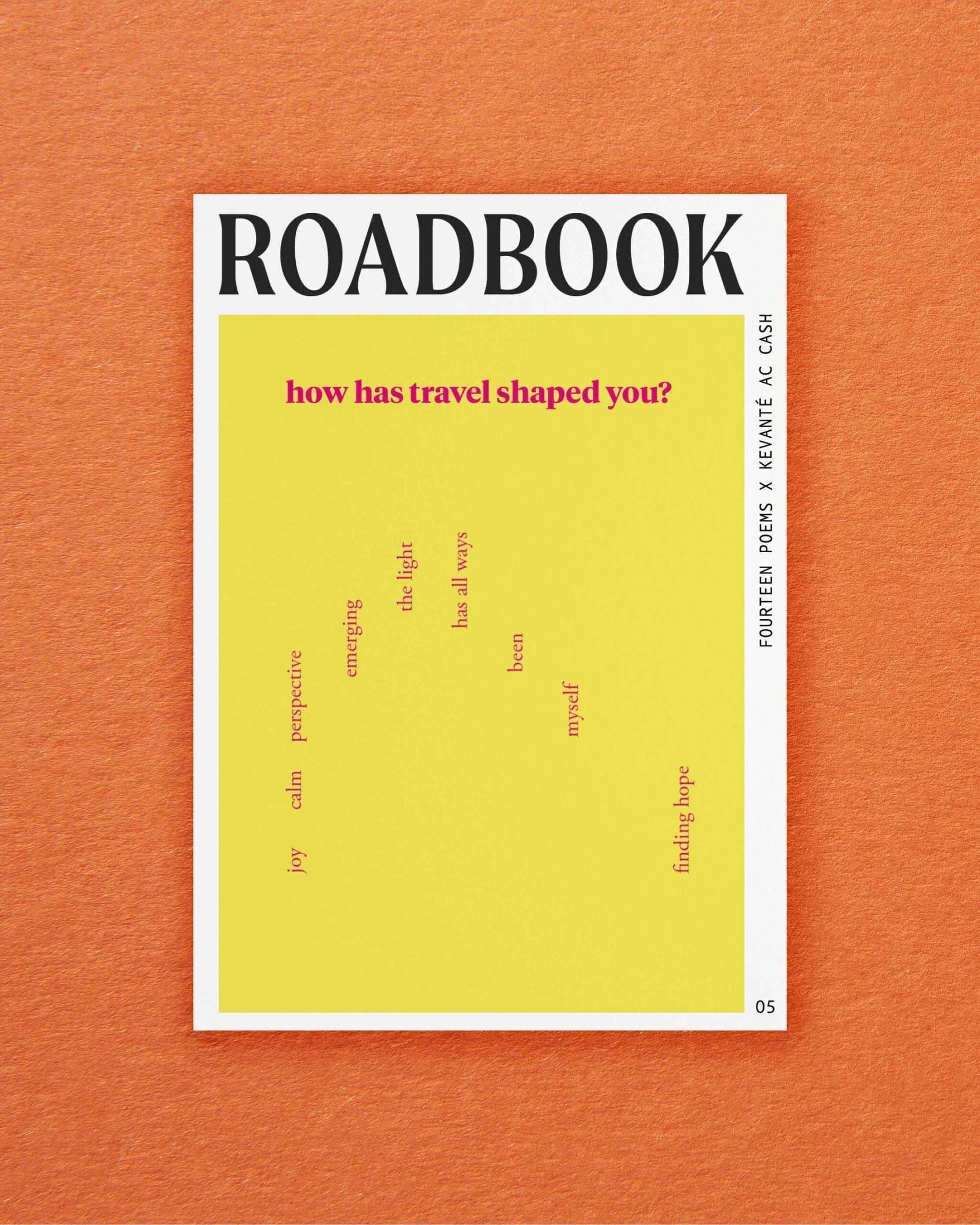 Fourteen Poems x kevanté ac cash; London, UK
One postcard features a bold, freeform poem, created by Nassau-Bahamian poet kevanté ac cash for Fourteen Poems, a London-based poetry journal that publishes innovative LGBTQ+ poets three times a year. "I thought about my own migration story when writing this," says cash. "Most Caribbean people I know don't always migrate because they want to, but because they are in search of obtaining some kind of freedom, or better way of life. I wanted the form of this poem to mirror that search, that exploration, while still maintaining a sense of a stream of consciousness I hope the poem exudes."
@alexia_chatelle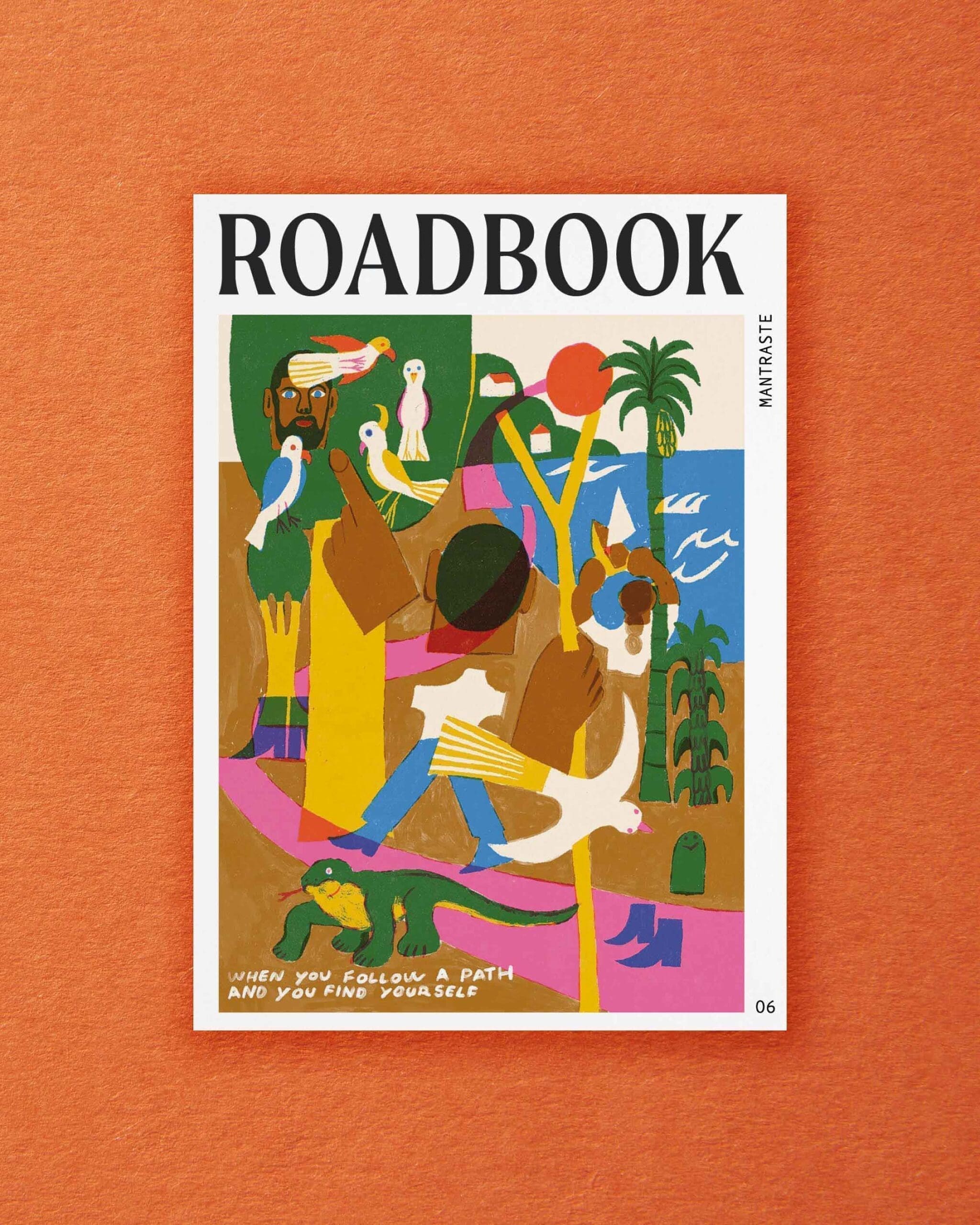 Mantraste; Portugal
Bruno Reis Santos, or  "Mantraste", was born in 1988, is a Portuguese author, illustrator and graphic designer trained at ESAD. He grew up in nature and is a lover of popular mysticism, and has designed more than a hundred covers for authors such as JG Ballard, Ali Smith and Michel Rio, among others, as well as several published publications such as "Sebenta do Diabo" and "The spiritual ascension of all the animals". In addition to his regular work as an illustrator, he has already taught illustration and risography in Brazil, Spain and Portugal and has several individual and collective exhibitions. He sees his work as a way of reflecting on himself and others.
@mantraste
Emma Croman; England
Emma Croman first discovered photography when she was eight years old and her aunt gifted her a film camera. It would be decades before she pursued it herself: Croman first worked as a picture editor in editorial magazines and stock photography before getting behind a camera herself. Since then, the Brighton-based photographer's travels have taken her across the UK, from Dartmoor to the Jurassic Coast, and further afield to Skiathos and Lisbon. Croman often packs in whistle-stop tours of the places she visits for commissions: she had only 24 hours to explore Lisbon on her own outside of call times on her first trip. Once back in England, she couldn't shake the memory of the city's streets and returned a few years later to capture its crumbling sorbet-hued façades, colourful murals, cobbled streets, and red-tiled rooftops.
@emmacroman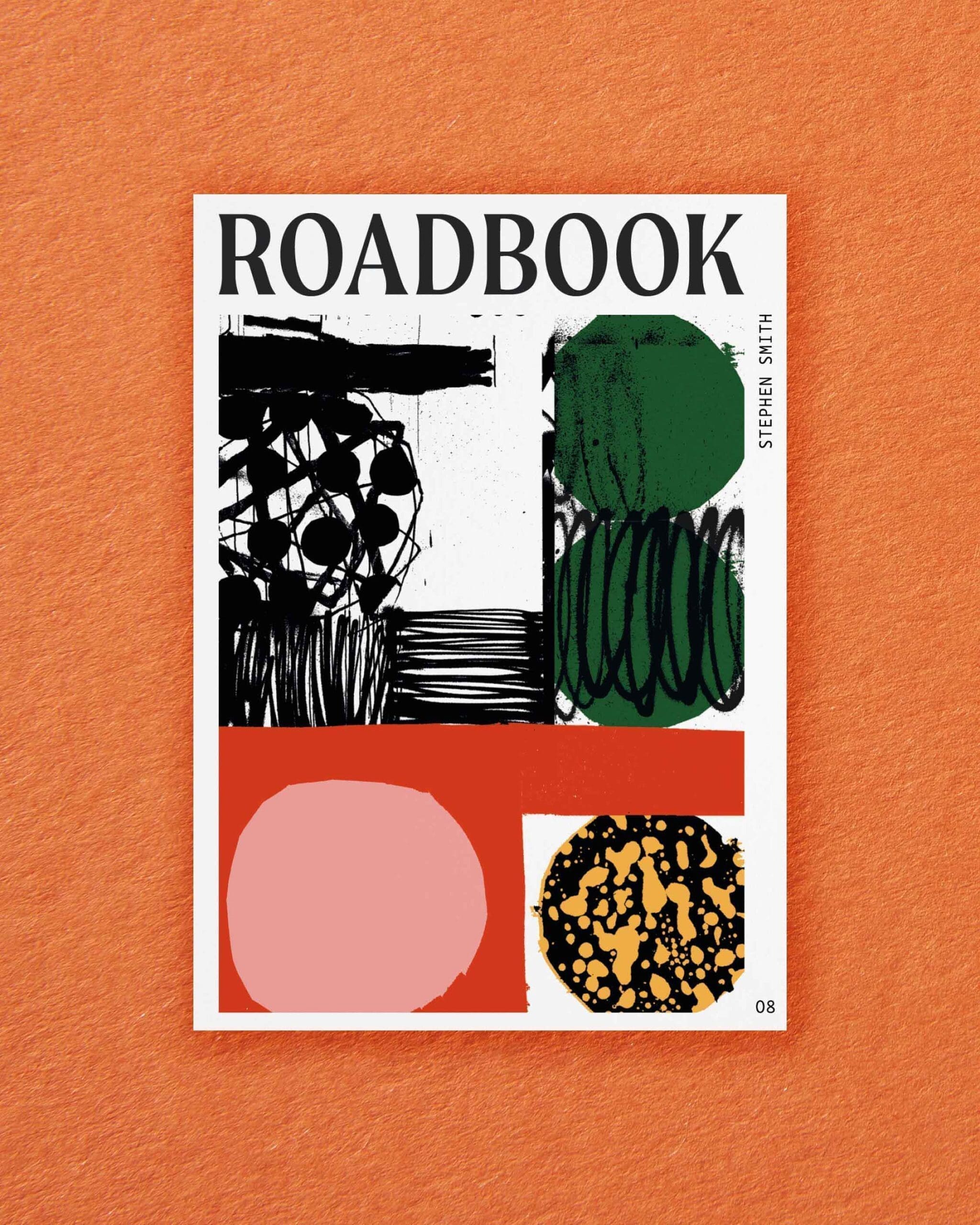 Stephen Smith: England
Stephen Smith is a contemporary British visual artist and illustrator based in the south west of England, drawing on a process of construction and deconstruction primarily through drawing and painting. He uses art to search for a brutal beauty that exists between these states. "My work is based on the graphic exploration of space and when I travel I absorb all the colours, shapes, texture, architecture and environment," he says. "I've developed a way of working where I'm able to tap into shape, lines and textures and allow them to drive the work. My work is not based on a specific place or time rather the feelings associated with it."
@neasdencontrolcentre
An Chen; Taiwan
Taiwanese illustrator An Chen created a colourful, geometric design depicting a figure holding a bird in a woodland scene, encased in a carry-on suitcase. "The first thing I think of when embarking on a journey is the idea that I carry all of myself in a suitcase," she says. "It almost means the idea of 'me' as a whole. The suitcase takes me to my destination and returns full of my travel memories."
@anchenillustration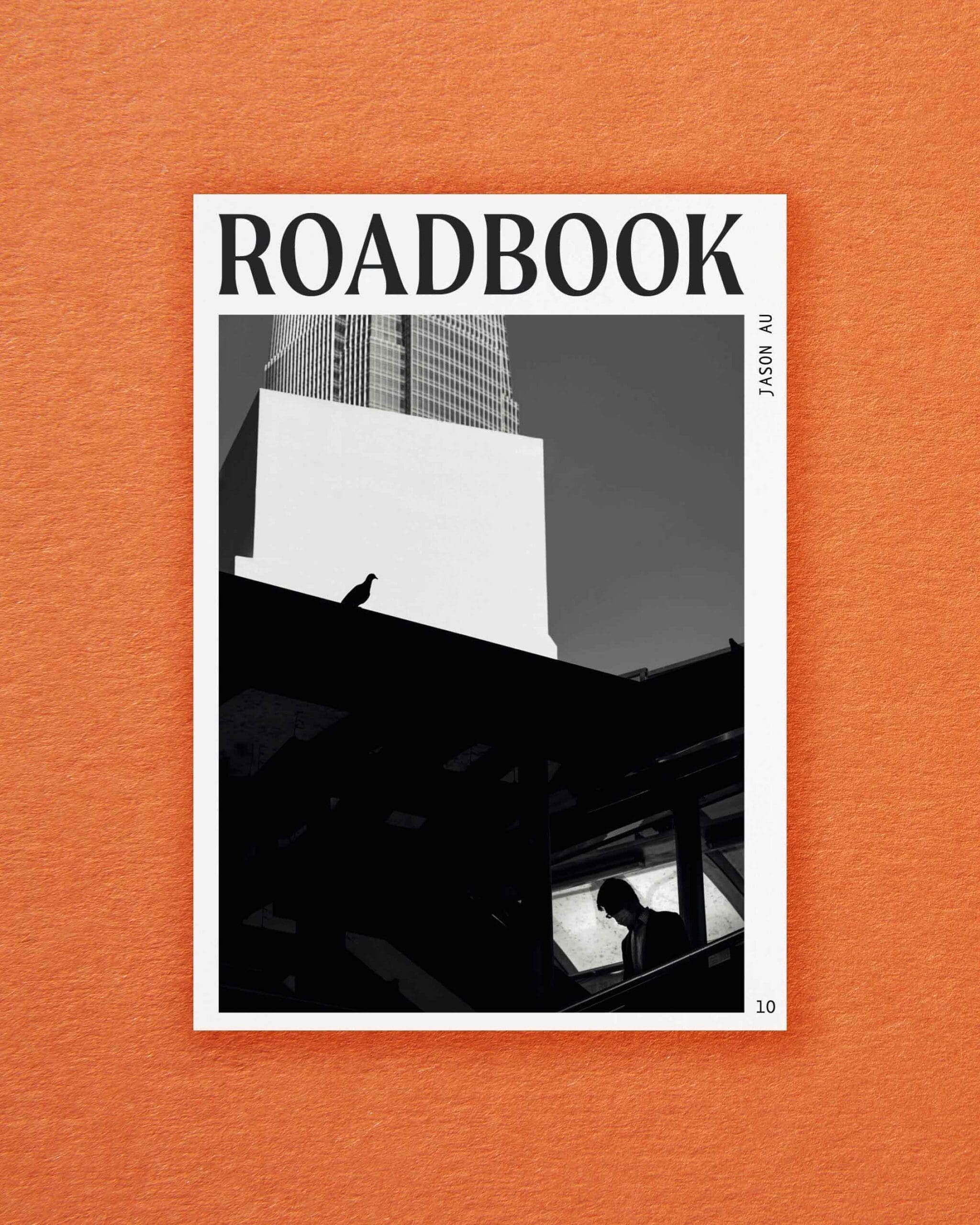 Jason Au; Hong Kong
"Black-and-white has been my preferred medium of expression," says Hong Kong-based photographer Jason Au of his characteristic focus on stark geometric designs. "I love to exploit lines, light and shadows, and textures in my work, which I think are best manifested in monochrome without the distraction of colour. In most cases, I prefer working with the process known as the 'fishermen approach', which requires thoughtful thinking, planning and execution right at the scene."
@jasonaucs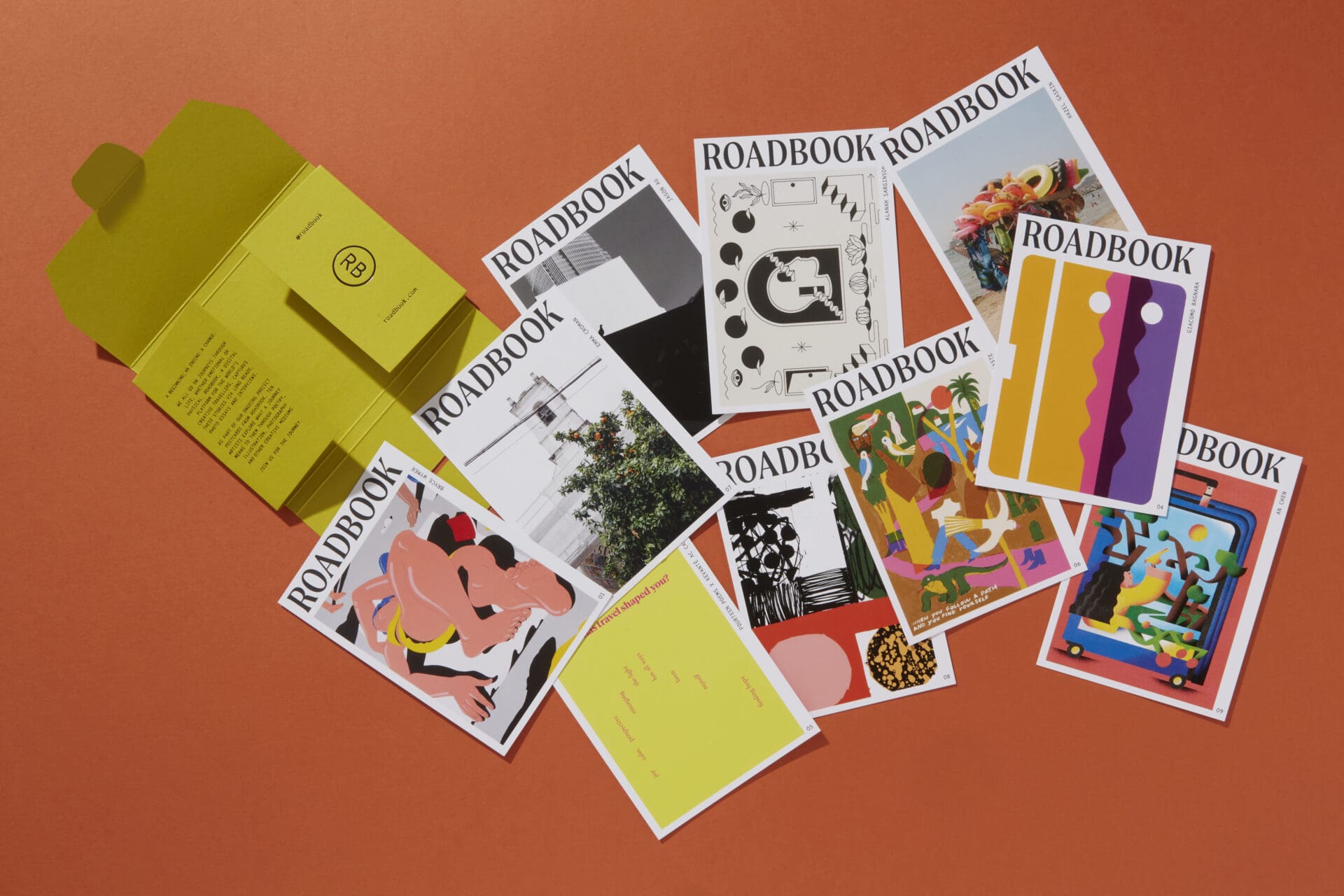 The Postcards from ROADBOOK contributors:
Alanah Sarginson
An Chen
Bryce Wymer
Emma Croman
Fourteen Poems x kevanté ac cash
Giacomo Bagnara
Hazel Gaskin
Jason Au
Mantraste
Stephen Smith


JOIN US FOR THE JOURNEY
Subscribe to the newsletter
City guides, culture, photography and ideas, with expert analysis on the biggest stories in travel