Bangkok is celebrated as one of South East Asia's creative capitals, with a music scene to match. From the dreamy vocals of the shoegaze genre to Thai psy-country, here's where to experience it
Bangkok's music scene is a reflection of the city's humming creative energy, where graphic designers, writers and artists keep company with some of South-East Asia's most talented musicians. It all feeds into Bangkok's growing reputation as a city with some of the world's most flavour-packed food, forward-thinking bars, and cool cultural institutions.
To get a feel for the kinds of sounds that make Bangkok bop, tune into Cat Radio, which streams 24 hours a day and features a mix of new and independent rock, pop, reggae, psychedelic and world music.
Elsewhere, Fungjai is a music community that helps up-and-coming artists of various genres connect with new fans, creating written content and hosting concerts, seminars and other events. They also have an extensive library of curated playlists sorted by theme, genre and more. Need a playlist of Thai metal tracks curated for running? They've got you covered.
Eddie Mellor first established his Bangkok live music venue Speakerbox in 2015. "Bangkok's live music scene has so much potential and has been growing so fast over the last ten years," he says. "Genres like shoegaze and dreampop are really massive in Thailand; there are so many bands creating that kind of sound, like Death of Heather, who I witnessed starting out a few years ago and now they're signed."
Ratchanon "Non" Charoensettasilp works in strategic planning at Fungjai and loves the scene's increasing diversity. "If you look at the top songs in Thailand now, compared to a few years ago, you can see so many more genres. There's a place for everyone." Since the start of the pandemic, Charoensettasilp has noticed fans' increasing interest in their favourite artists. "They want to connect in ways beyond the songs – to learn about each artist's lifestyle. But the atmosphere of live shows is unmatched and will never be truly replaced."
Experimental and Indie Rock
The experimental indie scene in Bangkok is vast. Every weekend offers at least one pop-up concert or big show. Events take place anywhere from streetside locations announced via social media to shopping malls, clubs and bars. Names to note are Bang Sue Electrix, who offer live hip-hop fusion; lo-fi surf pop band Linda Vinta; post-rock dreampop group Hope the Flowers, and ethereal shoegaze from Kunst. Speakerbox is the place to see a varied programme of live music including indie rock, pop, punk, and anything unusual. The owner curates the programme based on the local indie charts and word of mouth, but is also happy to invite young unknown bands looking for their first few shows up to the stage.
Thai Psy-country (molam and luk thung)
Hailing from the Northeastern region of Isaan, these two related genres bear no resemblance to country music from the west. The lyrics are heartfelt Thai poetry, usually about heartbreak and/or life in the Thai countryside. What attracts non-Thais to the genre is usually the psychedelic-sounding regional instruments used, including the khen, a mouth pipe organ with several bamboo cylinders above a mouthpiece, and the pin, a three-stringed lute. To hear it live, head to Studio Lam, a tiny bar in trendy Sukhumvit that makes its own yadong (homemade herbal liquor) cocktails and is run by the owner of the record store a few doors down, who is considered one of the leading authorities of the genre. Though molam and luk thung bands often played here live pre-Covid, they have not yet returned to live gigs but are DJing this music several times per month. Names to keep an ear out for are Paradise Bangkok Molam International Band, Tontrakul and Rasmee.
Eclectic and Hard Rock
Hard rock, metal, grunge and related genres have huge followings in Thailand and Bangkok hosts regular live music shows in these genres. Expect to find devoted crowds in hard-to-find vintage concert tees and bucket hats that can tell you every factoid about their favorite bands, which are likely to include Dara Rasmi, Srisawaard and Flowerpeaple. Brownstone is a large complex in the On Nut area containing a garden and cafe, an indoor stage space, a music store and more, they host shows and day festivals. Expect a rowdier crowd of tattooed locals and expats, but don't worry they're very friendly and the drinks are very budget-friendly.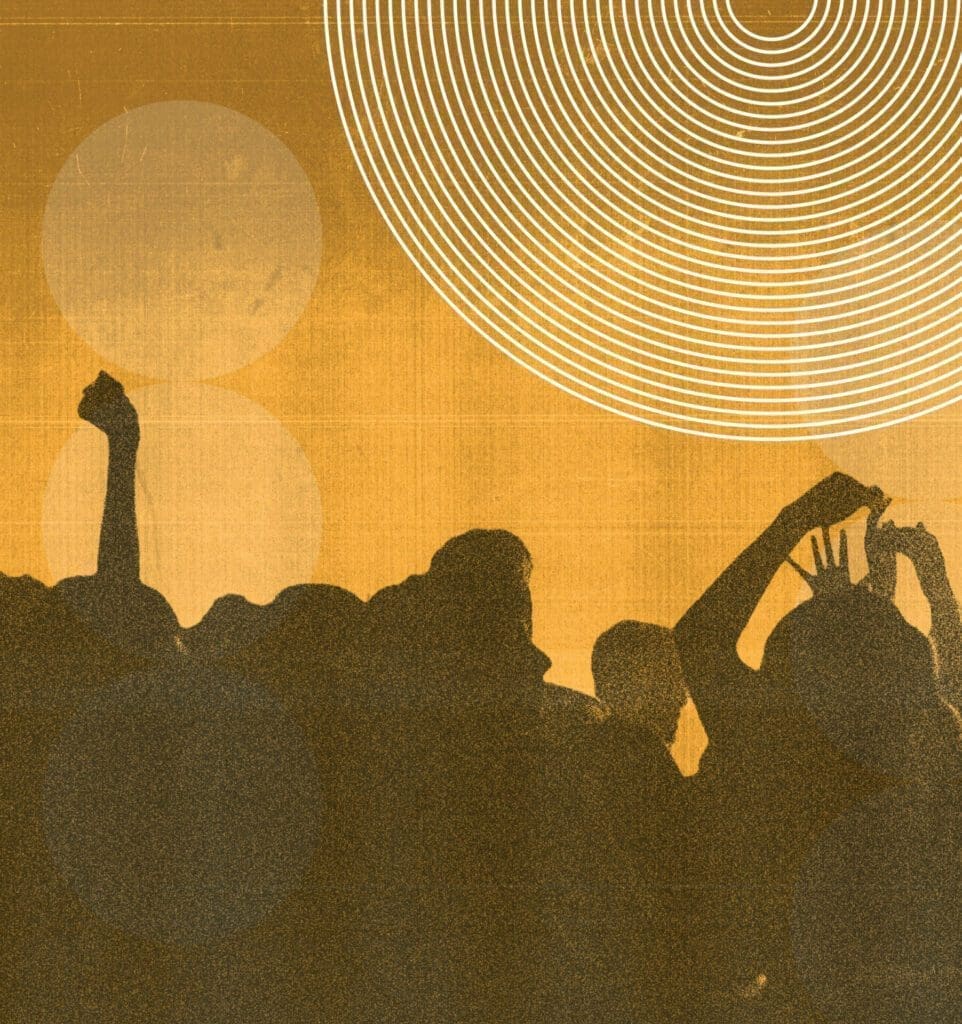 DJs and Electronic
DJs from around the world make Bangkok their home, including Orlando, Florida legend Kimball Collins, and the scene teems with locals and expats spinning every subgenre of house and trance. Electronic genres are an enduring favourite in Bangkok's music scene and it's possible to hear great DJs in tiny bars and at large-scale festivals like the Kolour series, where local acts share stages with international names like Ukrainian duo ARTBAT and South African DJ Black Coffee. Wonderfruit is another excellent festival held to the south of Bangkok each December, and is as much about art as it is about music.
Bangkok Island is a large boat that acts as a floating venue, and is often at sail as much as it is at the dock (check their Facebook page so you don't miss the time it sets sail). Their lineup is DJ-leaning with the occasional indie band thrown in, and you can expect to hear sounds like the diverse Bangkok Invaders, feel-good throwback fusion from Disco Diaries, and dark atmospheric electronic sets from DJ Mae Happyair.
If you're the kind of person who likes to work hard, play hard, Bangkok is home to great places to co-work – if you're not too hungover from the city's infamous nightlife, natch. But our favourite hangover cure? A night in one of the city's most beautiful hotels. You're very welcome.


JOIN US FOR THE JOURNEY
Subscribe to the newsletter
City guides, culture, photography and ideas, with expert analysis on the biggest stories in travel