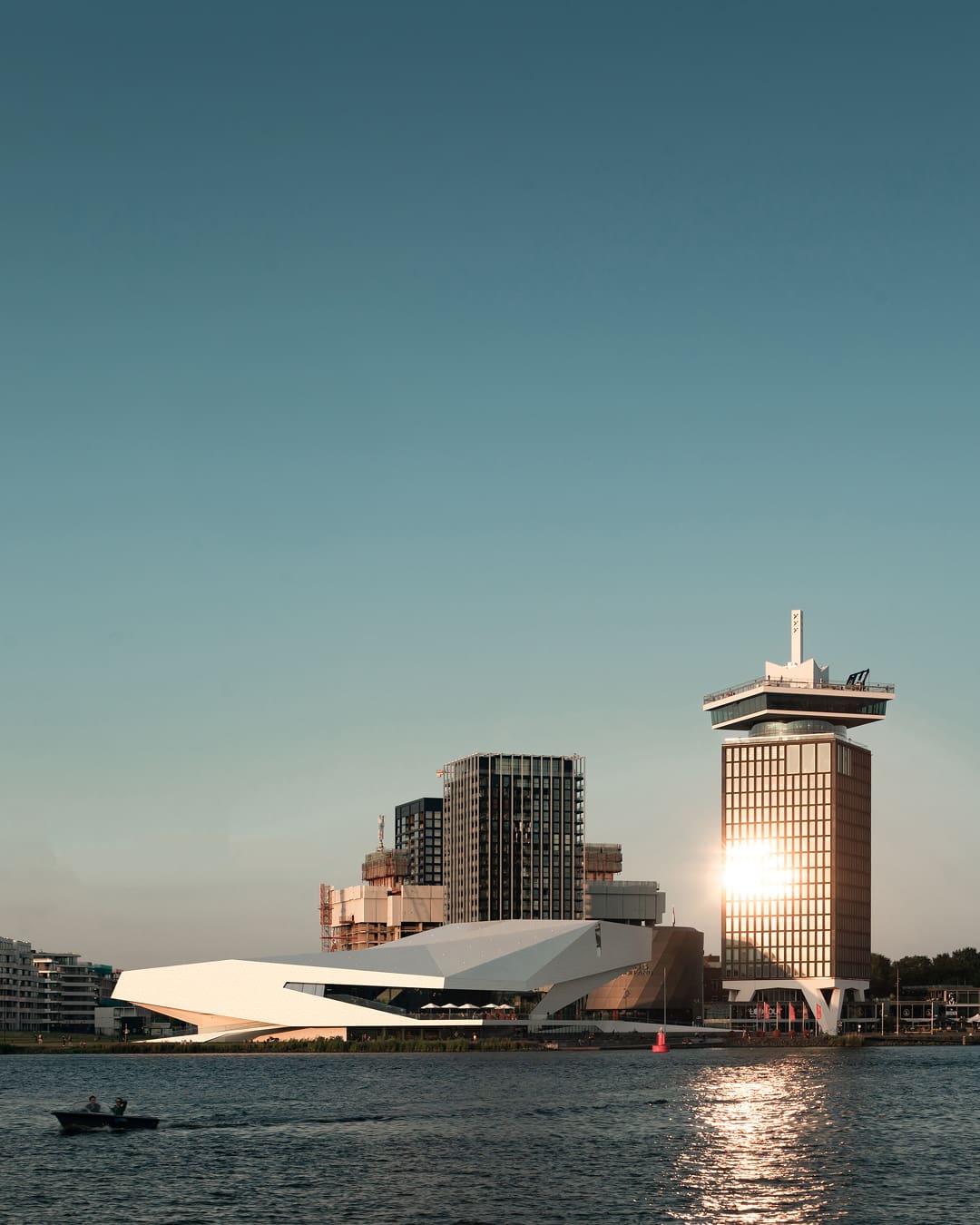 Amsterdam is defined by centuries of shifting artistic movements, from the oil painting masters of the Dutch Golden Age, to the bold abstraction of De Stijl in the 20th century. The topography of the city is saturated in the charm of old world Europe, woven from cobblestone streets and picturesque canals, but modern Amsterdam also boasts a reputation for embracing alternative contemporary movements. The result is a refreshing mix of sleek institutions like the Stedelijk and Museum Voorlinden exhibiting modernist and contemporary works around the corner from Rembrandt, Vermeer, and Bosch in the big institutions of the Museumplein.
Navigating culture-rich Amsterdam
While it can be tempting to cram the entire history of the city's artistic narratives into one visit, it's best to find out each institution's temporary exhibitions and pick what best aligns with your interests, whether your preference is for experimental innovation, classical works, or something in between. Many are also within walking distance of the city's best boutique hotels and excellent restaurants, or continue your cultural immersion with a visit to one of the city's best music venues. Here are the best galleries and museums of Amsterdam, from the Dutch masters of the Rijksmuseum on the Museumplein, to the temporary installations of SEXYLAND World in Amsterdam Noord.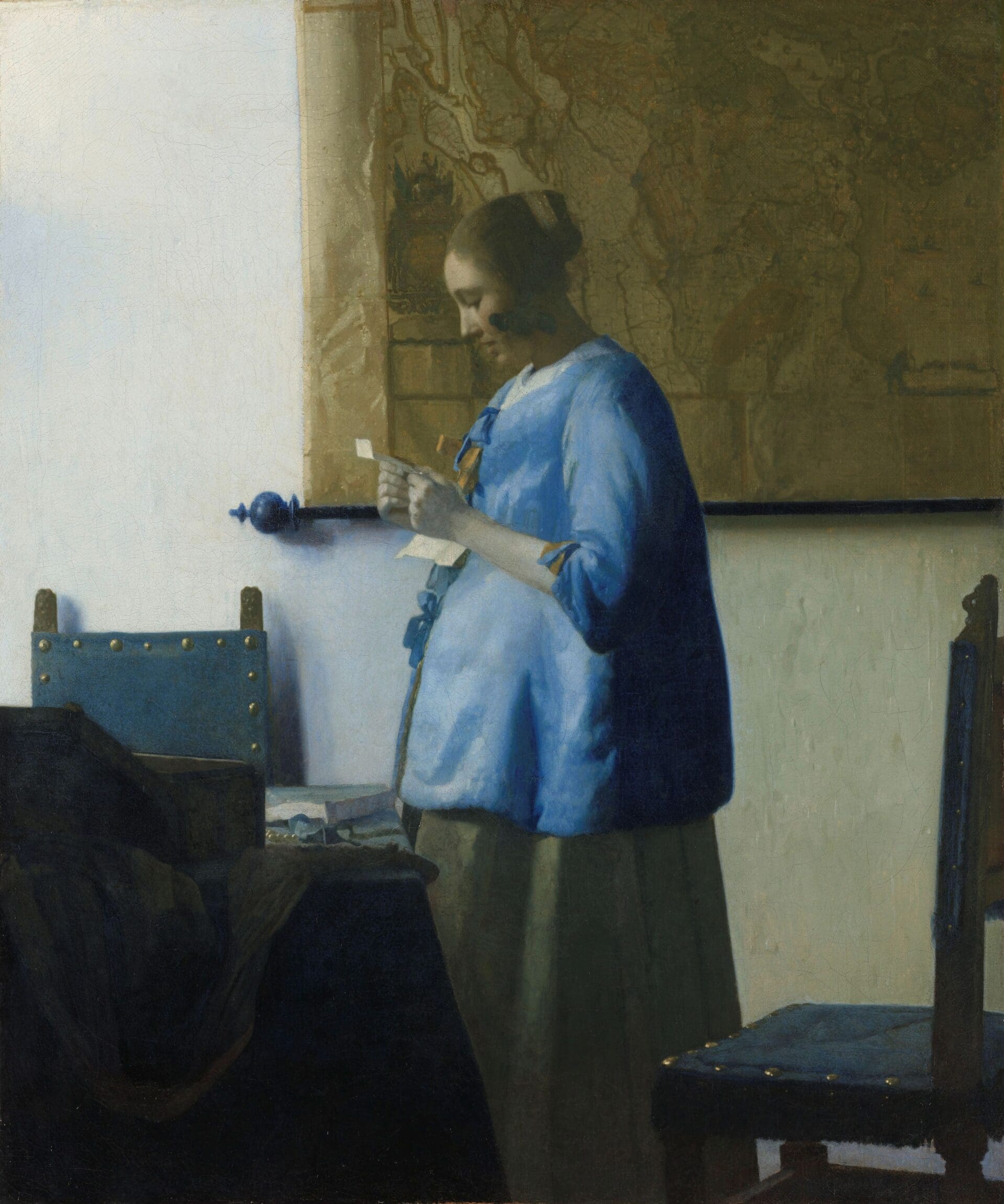 The Museumplein
Rijksmuseum
What: Exhaustive collection of the Dutch Golden Age and beyond
Location: Museumstraat 1, 1071 XX Amsterdam, Netherlands
Price: 22.50 EUR
As the national museum of the Netherlands, the Rijksmuseum is a striking centrepiece of the city – a colossal structure in the heart of the Museumplein erected in 1885, and the largest museum in the country. Covering 800 years of Dutch art and history, the Rijksmuseum is filled with famous historical works such as Rembrandt's monumental The Night Watch painting. Alongside the impressive permanent collection – including four Vermeers and 22 Rembrandts – there are multiple temporary exhibitions each year that highlight new research into classical works, recontextualising seminal artistic movements for visitors.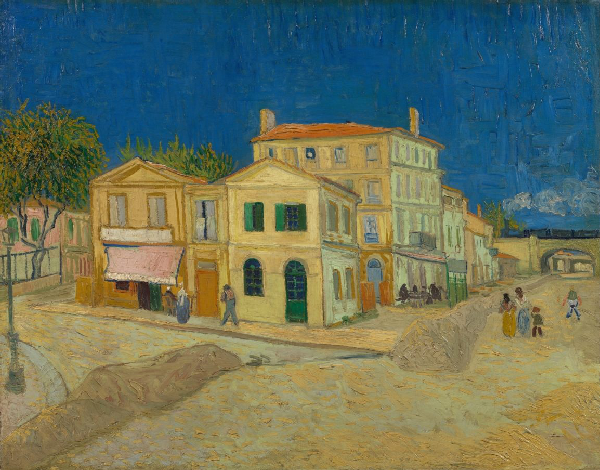 Van Gogh Museum
What: A whole building dedicated to the man himself
Location: Museumplein 6, 1071 DJ Amsterdam, Netherlands
Price: 20 EUR
Also on the Museumplein, the Van Gogh Museum is a multi-level structure entirely dedicated to the life and times of its namesake artist, founded by his estate. The collection is full of personal ephemera in addition to Van Gogh's works, making it more of a destination to learn about the man behind the art rather than just gaze at his paintings – although there are plenty of opportunities to do that too. Visitors learn about Van Gogh's personal life, the artists who influenced his work, and the ups and downs of his career. Detailed audio guides are available to fully immerse yourself in the experience, and provide insight into the history of the Netherlands during the artist's lifetime.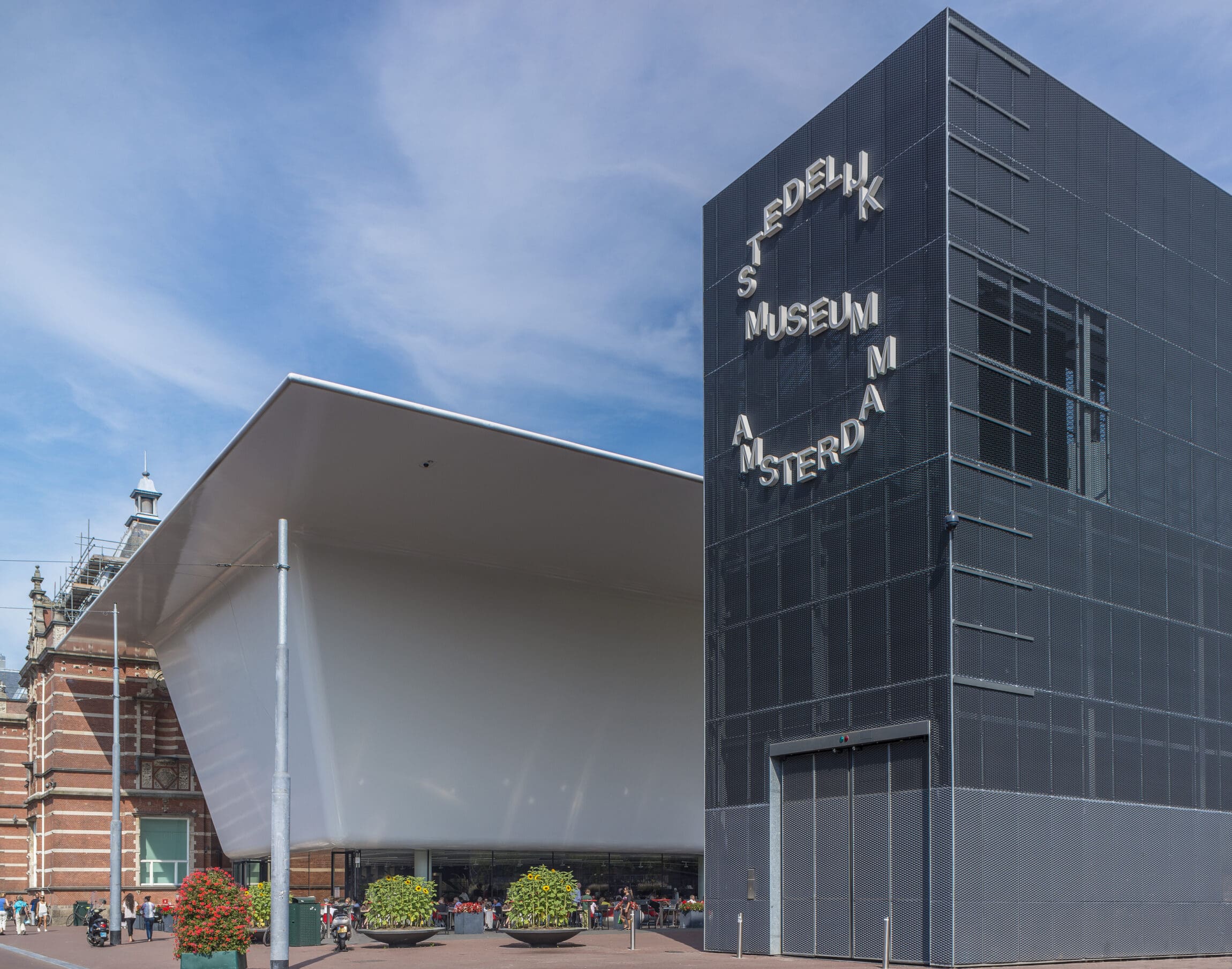 Stedelijk Museum Amsterdam
What: The history of art and design under one roof
Location: Museumplein 10, 1071 DJ Amsterdam, Netherlands
Price: 22.50 EUR
While the Netherlands boasts an impressive history of world-renowned masters, the country also has its own legacy of modernist and contemporary design. The Stedelijk's permanent collection traces this history, recounting how recent works by big names like Wolfgang Tillmans, Marlene Dumas and Steve McQueen evolved out of a rich era of design that was informed by the likes of Picasso, Matisse, and Mondrian. In addition to the impressive permanent collection, the museum also hosts a number of rotating exhibitions each year, focusing on contemporary artists working in all mediums. The open, airy space is the perfect place to spend a full rainy day exploring the works.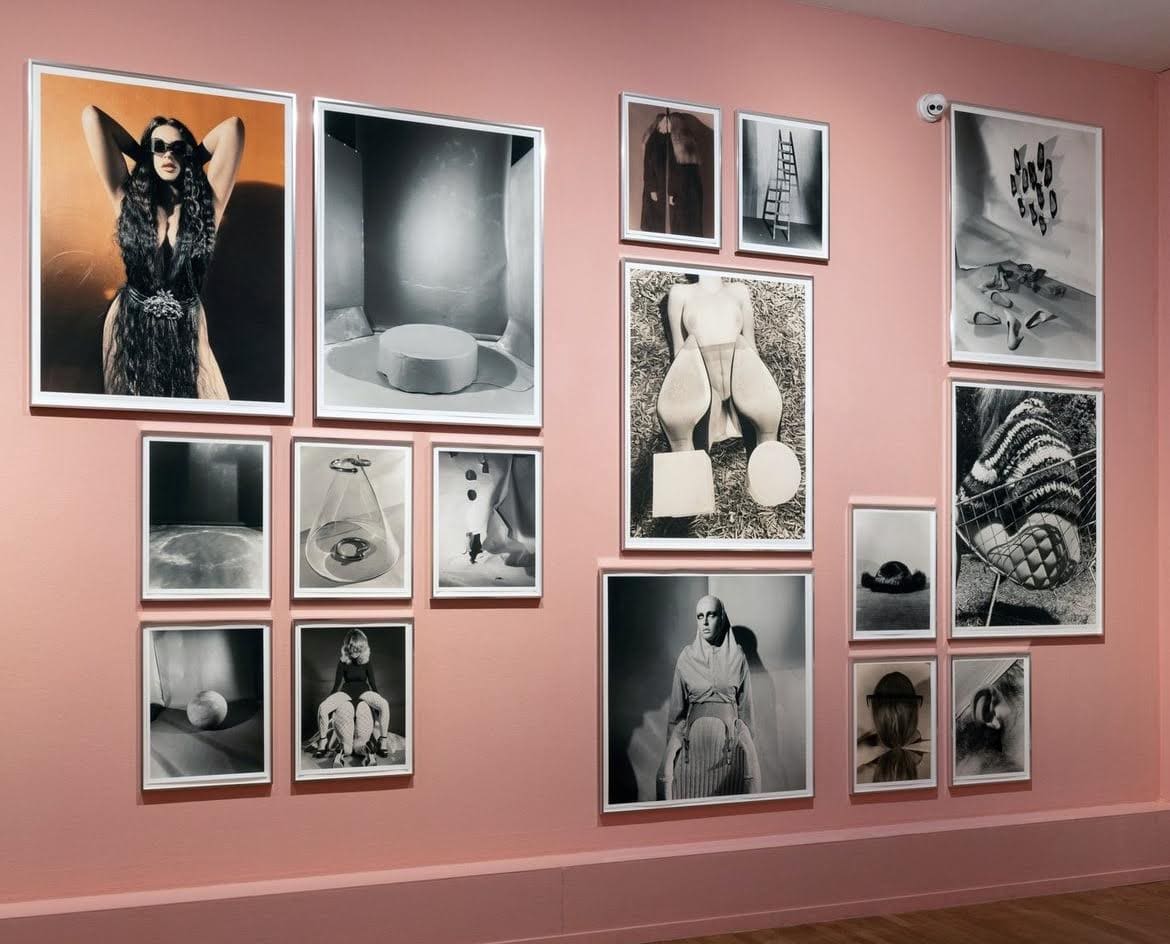 Centrum
Foam
What: Innovative photography
Location: Keizersgracht 609, 1017 DS Amsterdam, Netherlands
Price: 15 EUR
Foam is a museum dedicated entirely to photography, housed in a historic house along the Keizersgracht canal. The building accommodates up to four different exhibitions at any given time, with works spilling into narrow corridors and hallways, making each installation an immersive experience in conversation with the structure's original interior. Foam's accompanying bookshop stocks an array of photographic titles as well as the museum's own FOAM Magazine, a highly regarded publication in the photography community. Because of its central location, you can leave the museum and easily head to a bar, cafe, or restaurant down the street when you're finished.
Huis Marseille
What: Contemporary works in a classical interior
Location: Keizersgracht 401, 1016 EK Amsterdam, Netherlands
Price: 9 EUR
Further west along the Keizersgracht is the oldest photography museum in Amsterdam, Huis Marseille, housed in two 17th century canalside houses. The interiors offer a refreshing contrast to the contemporary works hung on the walls. Rather than focusing on emerging artists, Huis Marseille has an affinity for presenting retrospectives of more established photographers, tracing the lineage of an artist's process across decades of their craft. Floorboards creak as visitors move through the space, so the structure feels like a living, breathing host for the works displayed within.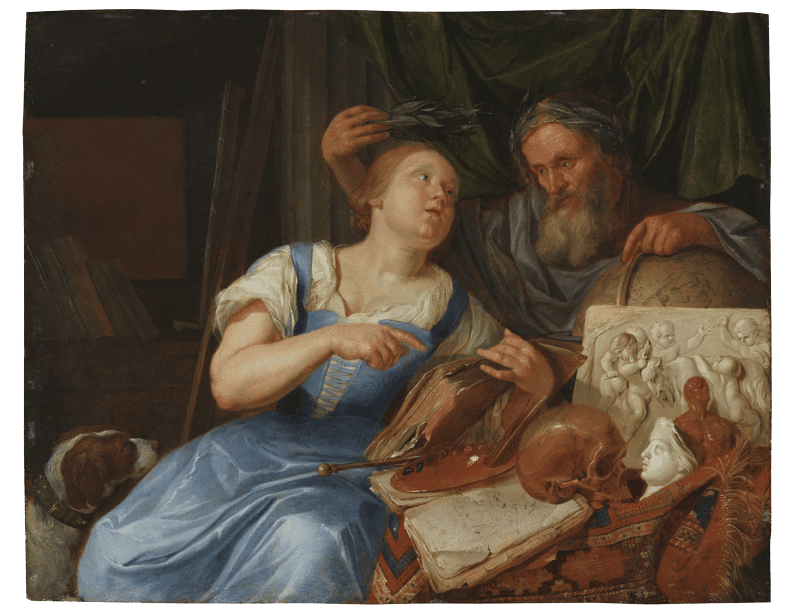 Hermitage Amsterdam
What: Repurposed 17th century almshouse
Location: Amstel 51, 1018 DR Amsterdam, Netherlands
Price: 32.50 EUR
The Hermitage is a quieter spot to spend time with great works from art history. After serving for centuries as a home for widows, orphans and the elderly, the building was leased as an extension of the Hermitage Museum of St Petersburg in the early 2000s, and its permanent collection tells the story of Dutch-Russian relations through works of art. Temporary shows rotate every six months, focusing on historical narratives and classical artists, often drawing from private collections that feature works by Matisse, Picasso, Rembrandt, and others timeless artists.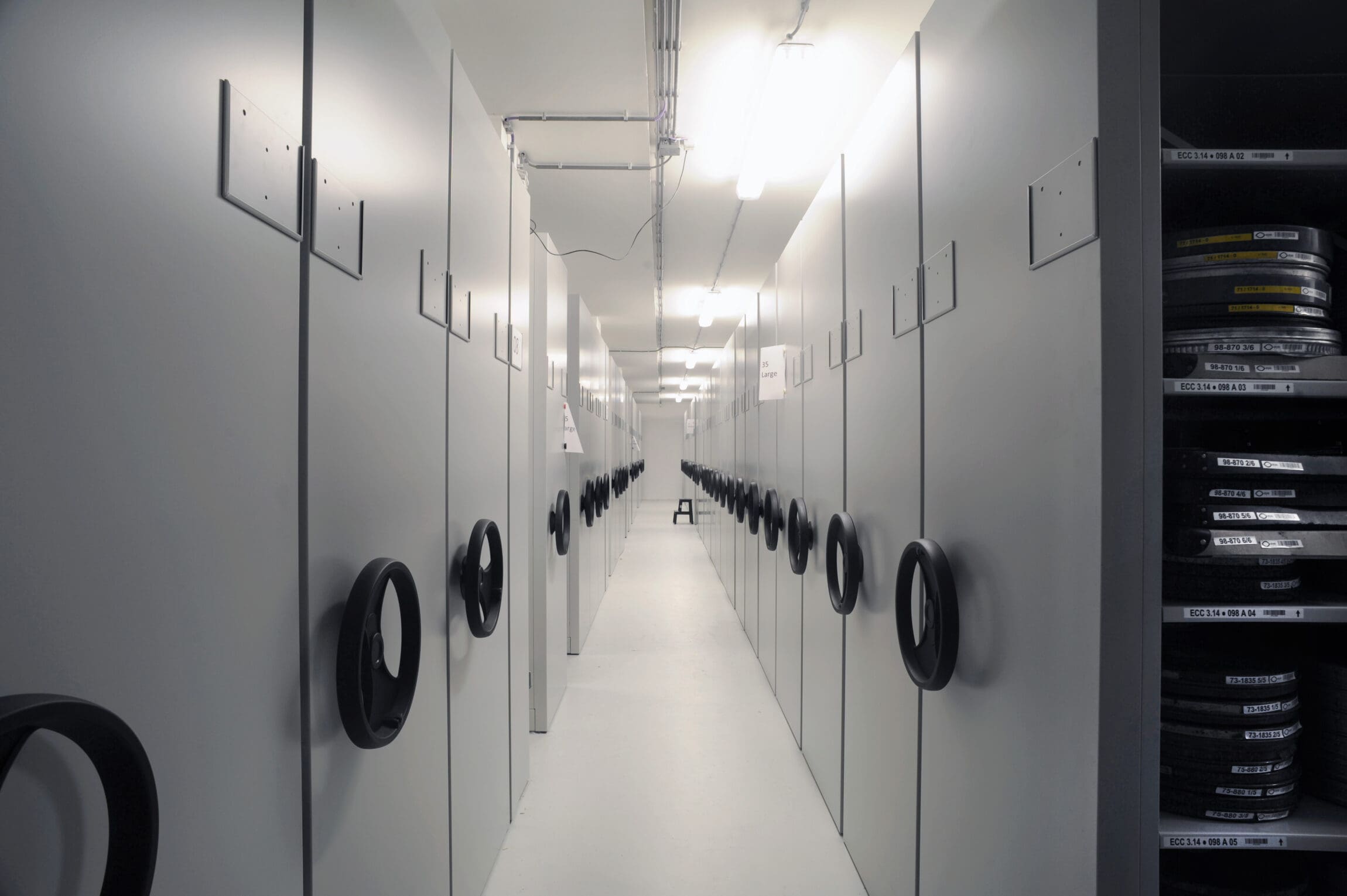 Noord
The Eye Filmmuseum
What: A sci-fi setting filled with film history
Location: IJpromenade 1, 1031 KT Amsterdam, Netherlands
Price: 11.50 EUR
Amsterdam Noord, accessed by a short, free ferry ride, is an intriguing neighbourhood of the city, possessing its own scene of restaurants, flea markets and clubs. Right on the water's edge is The Eye Filmmuseum, a striking, angular building that opened in 2012, dedicated entirely to preserving film and cinematic history. There are two major exhibition spaces, one of which hosts a permanent exhibition on the technical aspects of cinema. In addition to viewing countless objects from the museum's collection and archive, visitors also have access to a second space that features temporary, more experimental exhibitions – immersive installations that reveal the potential of cinematic art outside of its traditional settings. That being said, if you fancy catching a flick, the museum also boasts four gorgeous cinemas with daily film programming.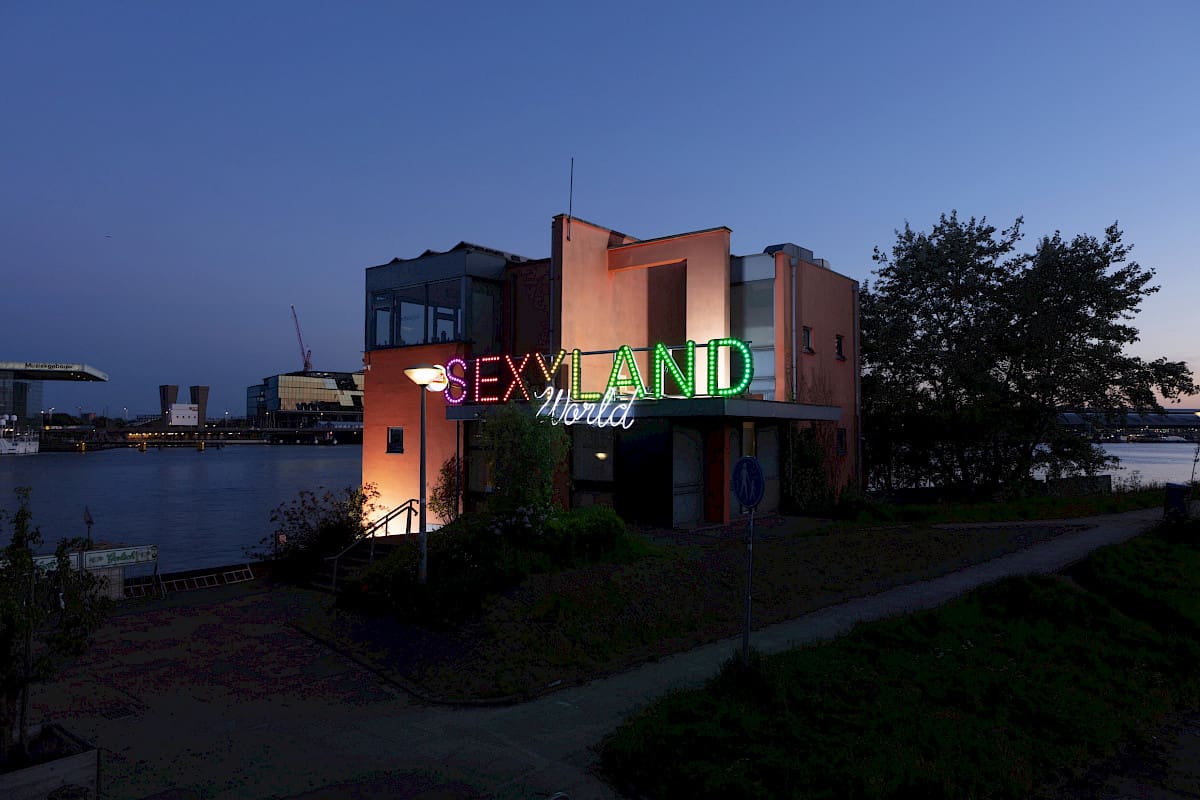 SEXYLAND World
What: Art gallery meets nightclub
Location: Noordwal 1, 1021 PX Amsterdam, Netherlands
Price: Varies
A self-described 'cultural clubhouse', SEXYLAND World melds countless artistic channels into a colourful curation of public events and installations in their event space, bar, and cafe on the waterfront of Amsterdam Noord. The venue eschews typical gallery layouts, instead prioritising immersive installations that often include sound and video pieces, which blend seamlessly with their lineup of experimental electronic gigs in the club space at night. Take the ferry across the Ij to experience this multi-sensory extravaganza of pulsating sounds and luminescent visuals.
JORDAAN
Galerie Fons Welters
What: Independent contemporary gallery highlighting emerging talent
Location: Bloemstraat 140, 1016 LJ Amsterdam, Netherlands
Price: Free
Originally established in the 1980s in a garage, Galerie Fons Welters is now a leading contemporary institution in the Jordaan neighbourhood of Amsterdam, showcasing work by contemporary artists from all over the world. Its facade was transformed by artist Joep van Lieshout into a work of art itself: a khaki-green metal door reminiscent of an aircraft hatch, surrounded by bubbled, gold-tinted windows. The large space features two exhibition areas, making it an impressive setting for displaying works of all mediums.
WASSENAAR
Museum Voorlinden
What: Modern and contemporary art in an unforgettable setting
Location: Buurtweg 90, 2244 AG Wassenaar, Netherlands
Price: 19 EUR
Although not located in Amsterdam proper, a visit to Museum Voorlinden is well worth the 90-minute journey. Designed by Kraaivanjer Architects, the sleek contemporary pavilion is perfectly integrated with its surroundings. The entire building optimises the ever-changing natural light of the Dutch coast to illuminate the works within. The museum offers stunning exhibitions of modern and contemporary art – a breathtaking stage for recontextualising artists working on a larger scale.
Sign up for insider city guides and long reads on the future of travel