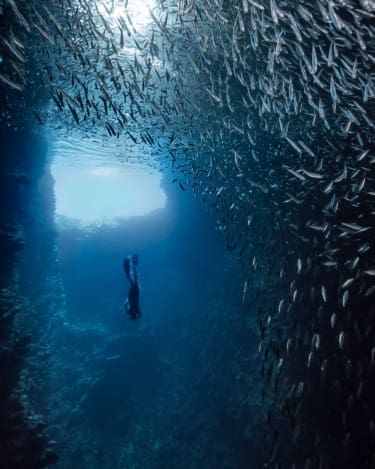 How is scuba diving supporting regenerative travel?
Last updated: November 9, 2023
Diving organisations are spearheading conservation projects and launching environmentally impactful experiences to improve and protect the ocean, and to benefit local communities
Swimming in a sea of trash. Fish nets caught up on coral reefs. A shark with a fish hook dangling from its mouth. These are some of the scenes I have encountered in the ocean. With almost two decades spent diving as an underwater photographer and expedition leader – from Thailand to California to Cape Town – I've witnessed firsthand how the environmental degradation of our planet has affected the seas. Even in the most remote corners of the world, in the deepest trenches of the sea and in the guts of fish that we consume, microplastics abound.
"The ocean has been the silent hero of our overheating world. We rely on it – and all its life within – far more than we know," writes environmental journalist Rosanna Xia, author
of California Against the Sea: Visions for Our Changing Coastline. Producing 50 per cent of oxygen in the atmosphere and absorbing 25 per cent of all carbon dioxide emissions, the oceans are the lungs of our planet, occupying a critical role as a buffer against climate change. While recent legislation such as the 2023 High Seas Treaty – a legal framework to protect the ocean – has shown a growing global movement towards marine conservation, there is concern that simply maintaining the state of the natural world may not be enough. So what can we, as individuals, do to help? How can diving inspire us into action, and what programmes and initiatives are already underway to regenerate the marine environment?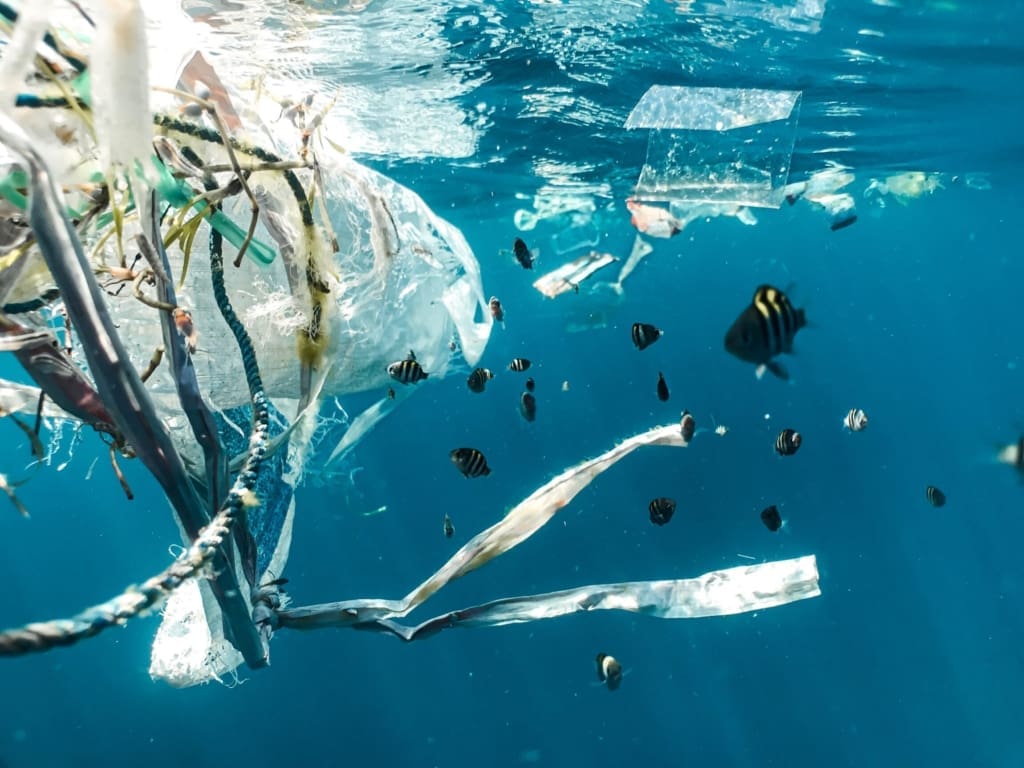 Diving into regenerative travel
Taking a step beyond sustainability, regenerative travel seeks to not only maintain, but to improve and revive destinations through mindful tourism, leaving them better than they were found. "At its core, regenerative travel is about reciprocity, not just taking from the places we visit, but giving back and leaving a positive impact," says Amanda Ho, founder of Regenerative Travel, an organisation that connects travellers with environmentally and socially impactful companies.
While many forms of travel produce a heavy carbon footprint, diving can facilitate deep, personal encounters with the environment, which have a profound and lasting impact. "One dive can change how you see the ocean forever," notes Swati Thiyagarajan, conservation journalist at Sea Change Project, the team behind the Academy Award-winning film My Octopus Teacher (2020). "There is a sense of wonder in the immersion and of intimacy with the environment. If more people dive and experience the ocean in this way, we have a better chance of advocating for its conservation." Such experiences are essential for dismantling apathy and fostering a curiosity for further learning and change.
I experienced this first hand when I wandered the coastline of the Cape Peninsula at the tip of South Africa with Thiyagarajan and other Sea Change Project members, including co-founder Craig Foster and nature journalist and filmmaker Pippa Ehrlich. They pointed out details in the landscape I would have otherwise missed: isopods living in washed-up kelp, markings on the surrounding rock that signify traces of various minerals, and dark shapes of gully sharks silhouetted against the breaking surf. The scene tugged at something deep inside me and highlighted the importance of "rewilding" that the organisation espouses.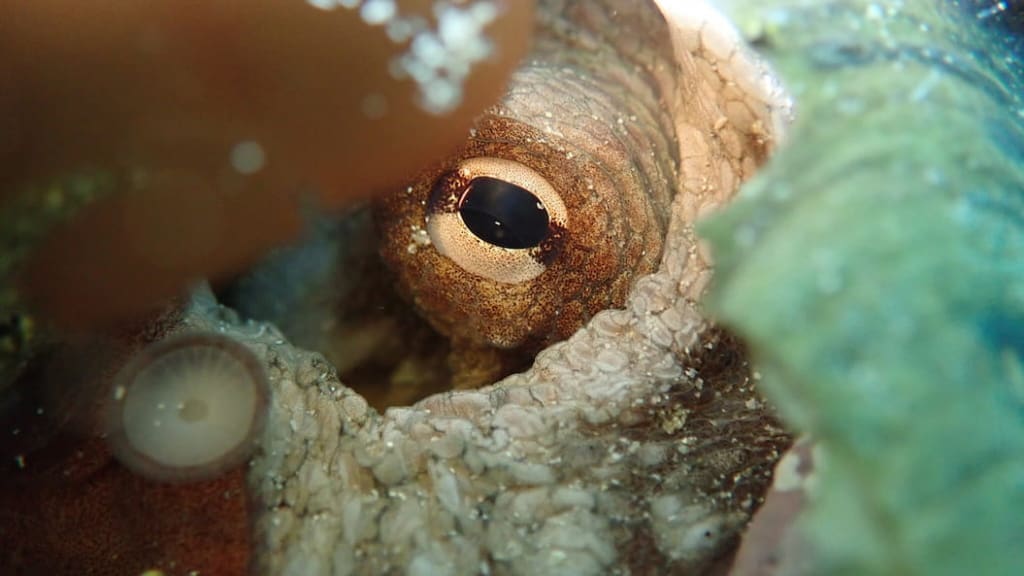 Income generated from diving operations can financially support organisations focused on conservation. "As divers, we are driven to protect what we love, and ideally, leave a place better than we found it," comments Julie Andersen, the senior director of global brand at PADI (Professional Association of Divers), the world's largest dive organisation. PADI has a global network of 6,600 dive centres and resorts and more than 128,000 professional members. In 2022, PADI joined forces with nonprofit SeaLegacy on Ocean30, a partnership that pledges to protect 30 per cent of the ocean by 2030. Meanwhile its charitable wing, the PADI AWARE Foundation, announced a series of PADI Eco Centers in 2023 – a new accreditation that recognises environmentally committed dive operators, in association with the United Nations Environment Program (UNEP) and The Reef-World Foundation's Green Fins programme. As part of their commitment to protecting the ocean, Eco Centers must support the Adopt the Blue programme, the world's largest network of underwater sites for conservation action.
"The ultimate goal is to connect ocean lovers with sustainability leaders in the dive industry by vetting them with a rigorous verification process, giving travellers the confidence that their tourism dollars are going to make a positive impact," says Andersen.
Could travel and citizen science ultimately lead to waves of change in conservation, or even opportunities to influence government policy? In 2018, Vanuatu decided to ban non-biodegradable plastic bags, largely based on data from PADI's Dive Against Debris programme collected by scuba divers. The removal of plastic bags sparked the need for new, sustainable sacks made from banana and palm leaves, in turn creating a community-driven microeconomy. "This is living proof of how local action can have a global impact," Andersen concludes.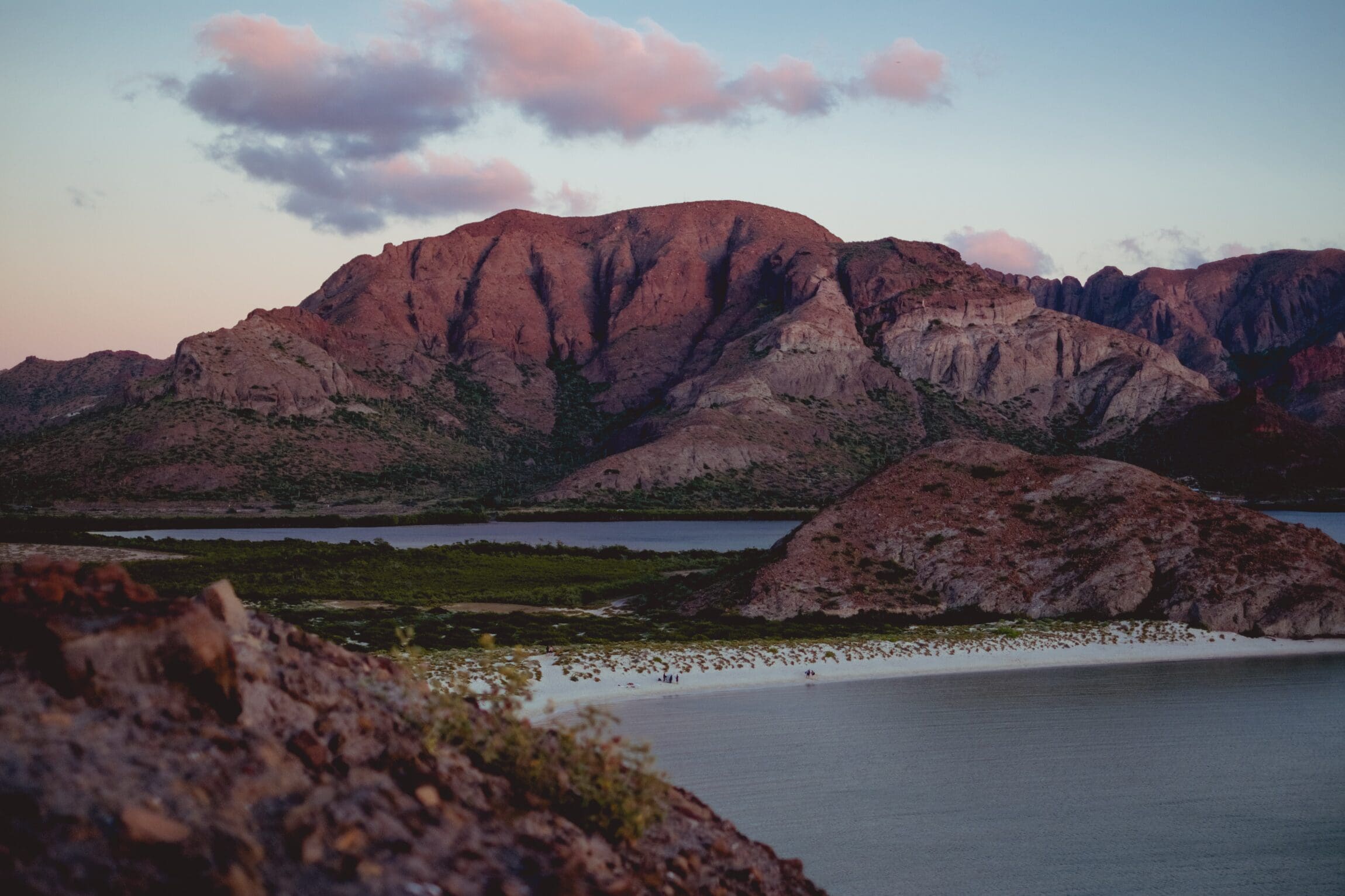 From Cabo Pulmo to Cape Town
In Mexico's Baja California Sur, an all-female non-profit group called Orgcas is spearheading the charge. Founded and run by female scientists, photographers, lawyers, and
marine biologists, the organisation seeks to support marine conservation solutions through
science, communication, education, and tourism. While diving in the area a few years ago, I had the serendipity of meeting the programme's scientific coordinator, Frida Lara.
"Diving plays a pivotal role in promoting regenerative travel. It offers a unique platform for travellers to actively engage in marine conservation and support local communities," Lara tells me. "Dive tourism also contributes to the economic livelihood of coastal communities, creating a symbiotic relationship between travellers and locals."
Over the years, Orgcas has helped communities transition from fishing to tourism, facilitating the acquisition of permits while promoting their active participation in policymaking and management. "We have shared a common vision so that shark fishermen now understand that sharks are worth more alive than dead," she continues. "Divers and operators are increasingly recognising their role as stewards of the underwater realm. Regenerative diving practices are poised to become the norm." With beach cleanups, reef restoration, and marine life monitoring, divers can step beyond mere observers and become active participants in conserving the places they visit.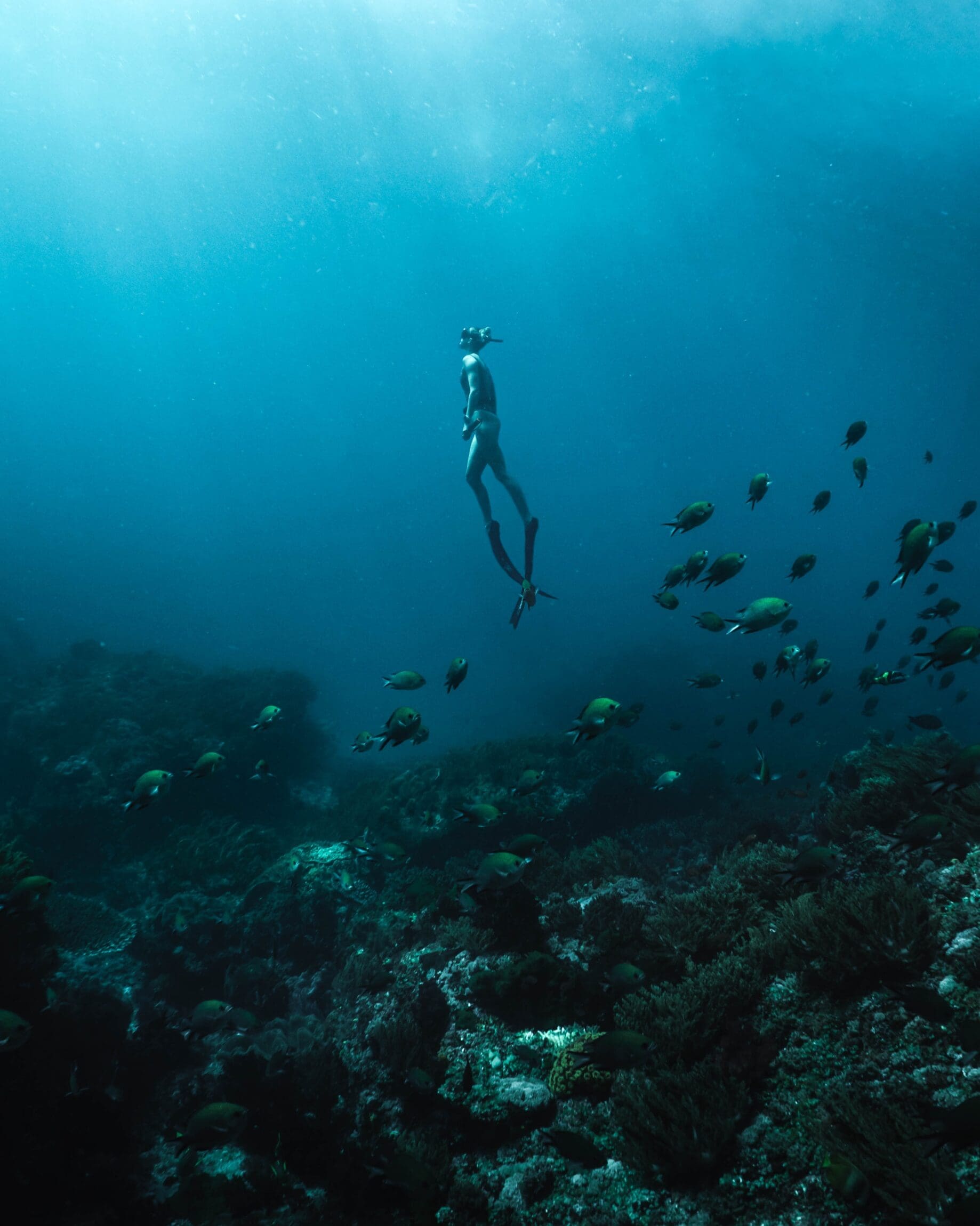 Technological advancements in underwater exploration – from environmentally friendly gear to lower-impact boats – are anticipated to further reduce dive tourism's ecological footprint. "This collaborative effort between divers, tourism stakeholders, and conservationists holds the promise of a better future," she says.
For Matt Reichel, co-founder of marine wildlife expedition company Inertia Network, local involvement is key. "We have to think of community involvement, environmentally responsible practices, and welfare for wildlife," he says, emphasising that while foreign operators can play supporting roles, locals must be stewards of conservation in their own backyards. Nowhere is this more abundantly clear than in Mexico's Cabo Pulmo National Park, a frequently cited case study where local-driven conservation efforts largely spearheaded by the Castro family have led to dramatic environmental impact, including the conversion to ecotourism and lobbying for the establishment of a marine park. A far cry from the era of overfishing and degradation, the thriving marine ecosystem is now a popular dive destination, renowned for its schooling jacks and bull sharks. "Projects that combine awareness and community-based diving tourism are essential for building grassroots conservation movements that make economic sense."
In South Africa, organisations are investing in community uplift by encouraging children from underprivileged communities to experience the ocean for themselves. "You cannot care for something you've never seen or experienced; you cannot become a guardian of something you've always felt excluded from. We have work to do in bridging this gap," says Zandile Ndlovu, founder of the Black Mermaid Foundation. As the nation's first Black freediving instructor, Ndlovu is passionate about expanding diversity and representation in marine spaces in a country so fraught with displacement and division, particularly along the coast. By introducing locals from an early age, she hopes to reclaim these spaces, inspiring youth to care about and thus work towards regenerating their environment.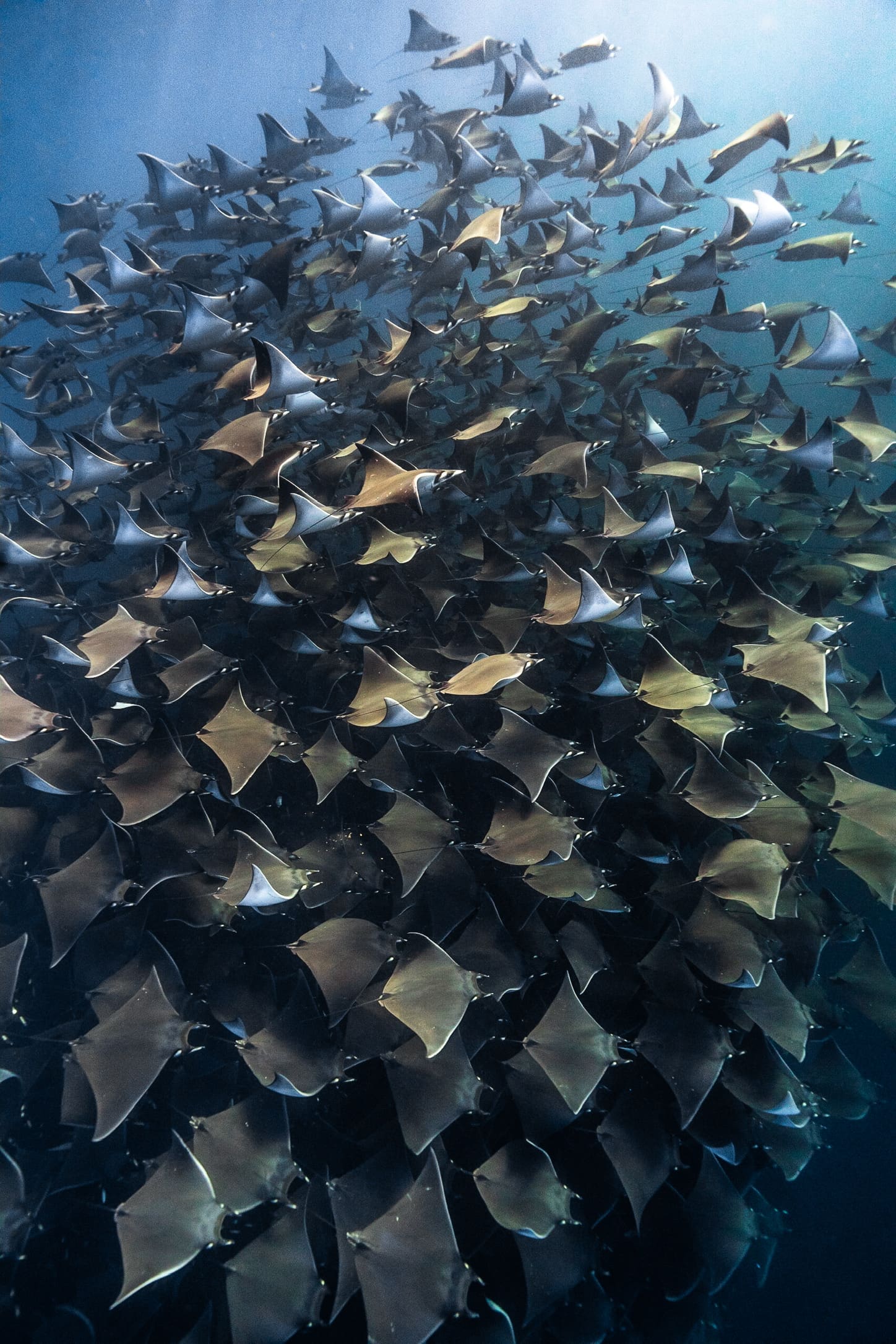 The future of diving and regeneration
"Tourism should be redesigned around the two central pillars of climate action and social sustainability," says Lebawit Lily Girma, a journalist specialising in sustainable travel. "There's a clear tension between the capitalist nature of tourism – an extractive industry – and the urgent need to put people and the planet first," she continues.
"We need to develop tourism in a holistic way," adds Ivan Eskildsen, social entrepreneur and Panama's former Minister of Tourism. "Regenerative travel can be an opportunity for transformation, both inwards and outwards. When you help a place, you help yourself."
Commenting on programmes in Panama's Coiba National Park and coral restoration projects in Bocas del Toro, Eskildsen stresses that many indigenous communities already have strong governance, so the key is connecting them to the market. "Tourism and regenerative travel, we can make a difference in conservation areas but also help the youth and communities, bringing about real sustainable development on a broad scale."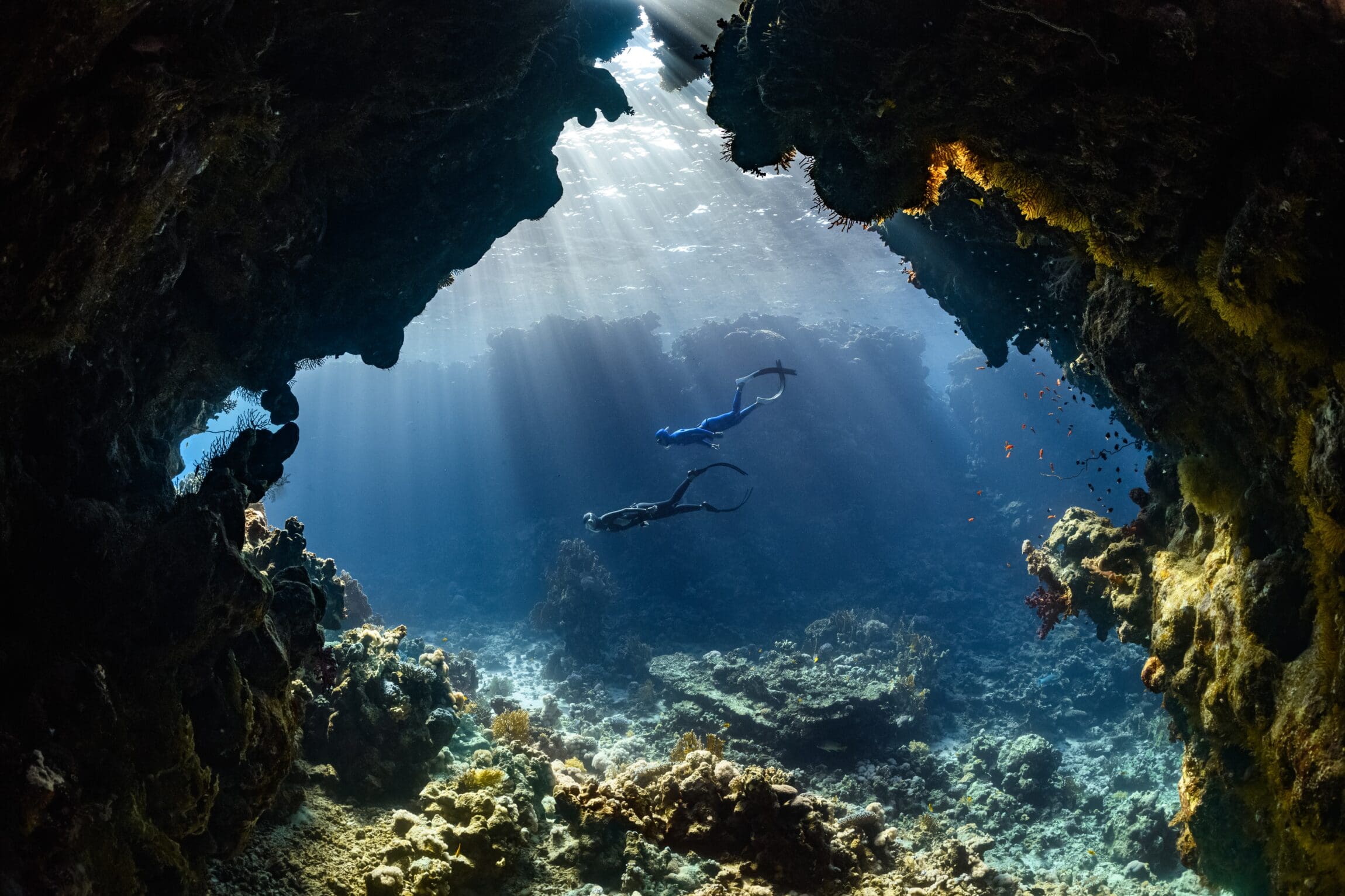 In a world of plastic waste and rising temperatures, it's easy to succumb to the gnawing sense of climate anxiety. But at the forefront of the fight for our oceans, the outlook is far from
pessimistic. Dr. Sylvia Earle, revered marine biologist, oceanographer, and founder of
Mission Blue, believes it's all about capturing hope. Since 2010, Mission Blue has overseen Hope Spots: a project that highlights and protects ecologically unique places, which are scientifically critical to the health of the ocean. Its network currently covers 58 million square kilometres and provides local communities with a global platform.
On a panel at the USC Annenberg School of Journalism, Dr. Earle and journalist Xia discussed the future of climate change and the importance of the current generation's necessary action, themes echoed in Xia's book. "We are the first generation to feel the consequences of a warming planet," says Rosanna Xia. "And the last generation that can steer a different course."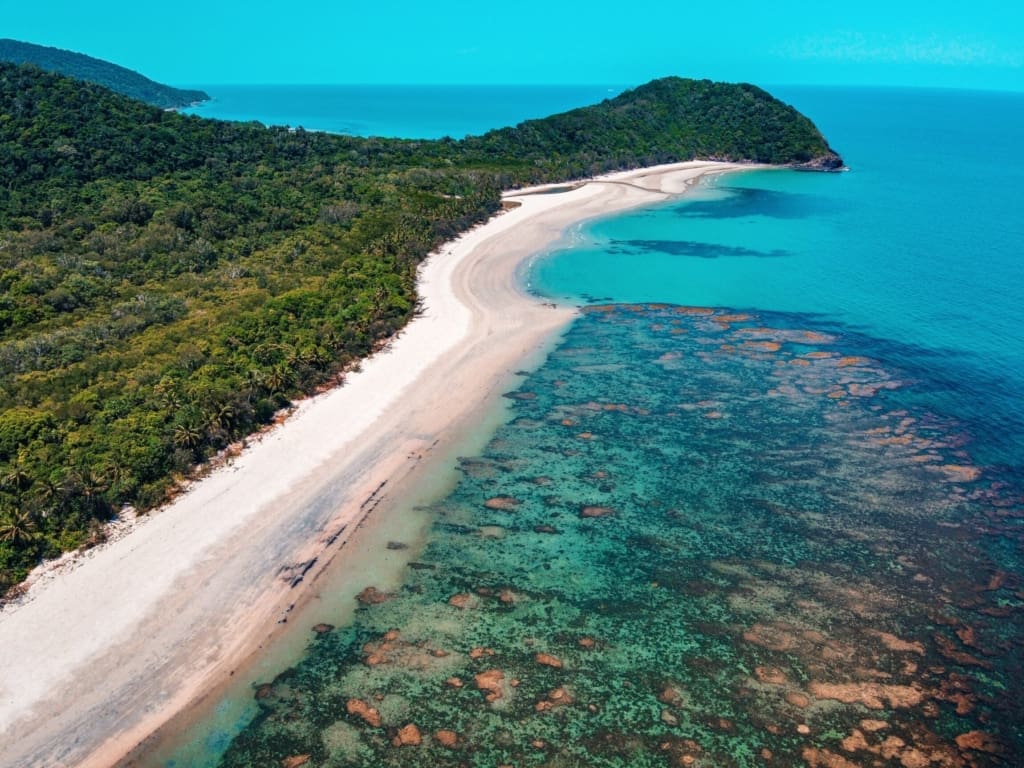 JOIN US FOR THE JOURNEY
Subscribe to the newsletter
City guides, culture, photography and ideas, with expert analysis on the biggest stories in travel