Following in the footsteps of British writer David Seabrook and his book All The Devils Are Here along the UK's Kent coast, encompassing the seaside towns of Deal, Margate and Broadstairs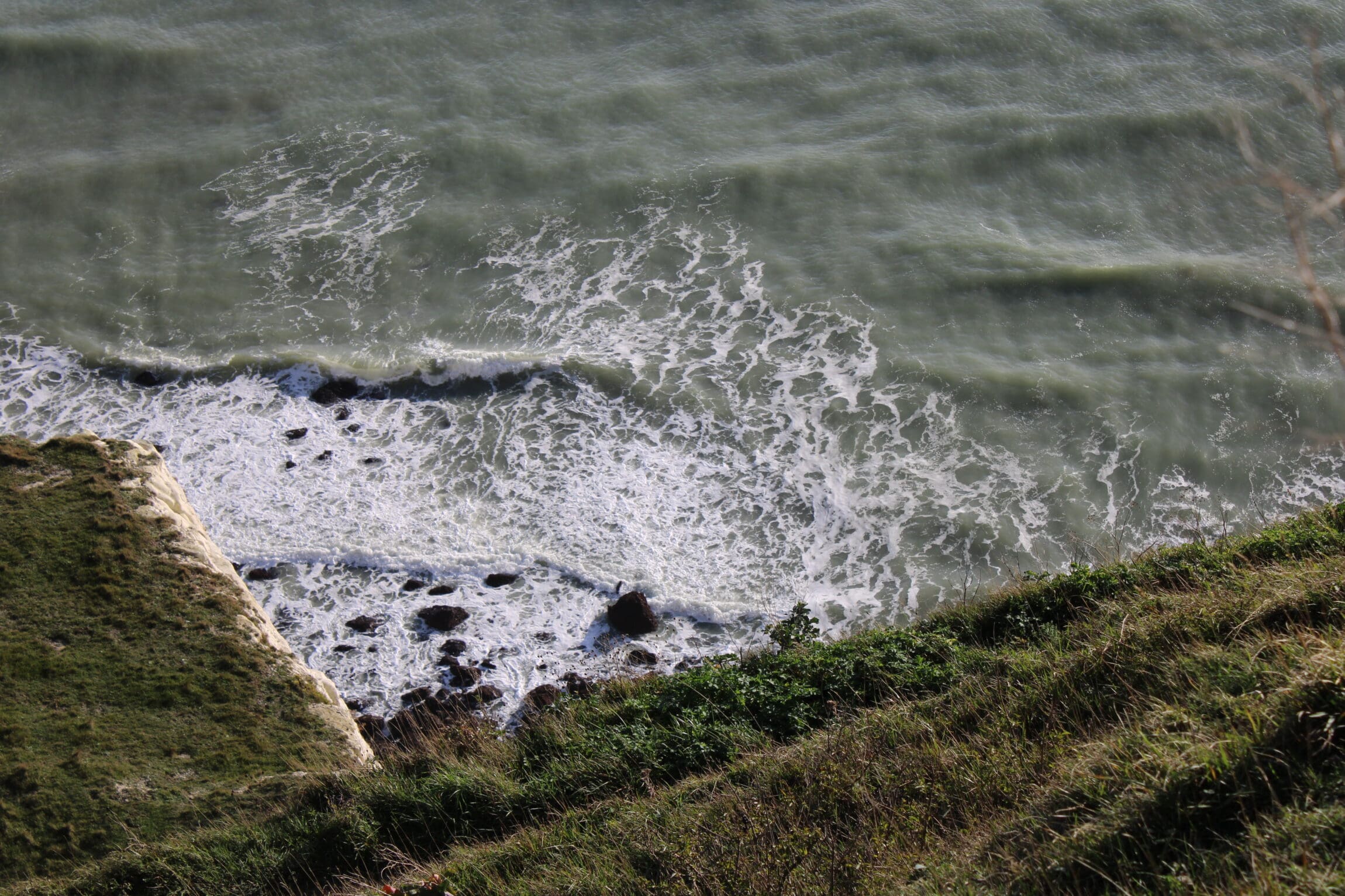 There's no funk like a January funk. 11am in a pissing mire and I'm in Deal, east Kent's gentrifying jewel. Specifically, on its historic spine of Middle Street: soaked through, emotionally rent, staring at a plaque dedicated to Carry On mainstay Charles Hawtrey. "What," I mutter exasperatedly, "am I doing here?" I know, of course. I've been planning it for months.
In 2002 Granta published All The Devils Are Here – British crime writer David Seabrook's seedy, stupefying history of the Kent coastline, in the southeast corner of England. At the time, the Observer called it "a fugitive sort of a book, twitchy and mournful". It's a description that could have been levelled at the late Seabrook himself. "He looked the part," wrote his editor Neil Belton in 2018, "staring eyes, jittery, head shaved, gaunt… nervous, as if he'd gotten out of the habit of being around people."
Seabrook channelled the county's freakish character via historical reportage, psychogeography and self-reflective phantasmagoria. Twenty-one years on, I'm following his narrative in reverse: an attempt to couch Seabrook's chaotic vision with the coast's now modish persona. Stranded in the squall, I'm not sure I've the wherewithal. "Kent will tear us apart," he wrote. I'm just trying to hold it together.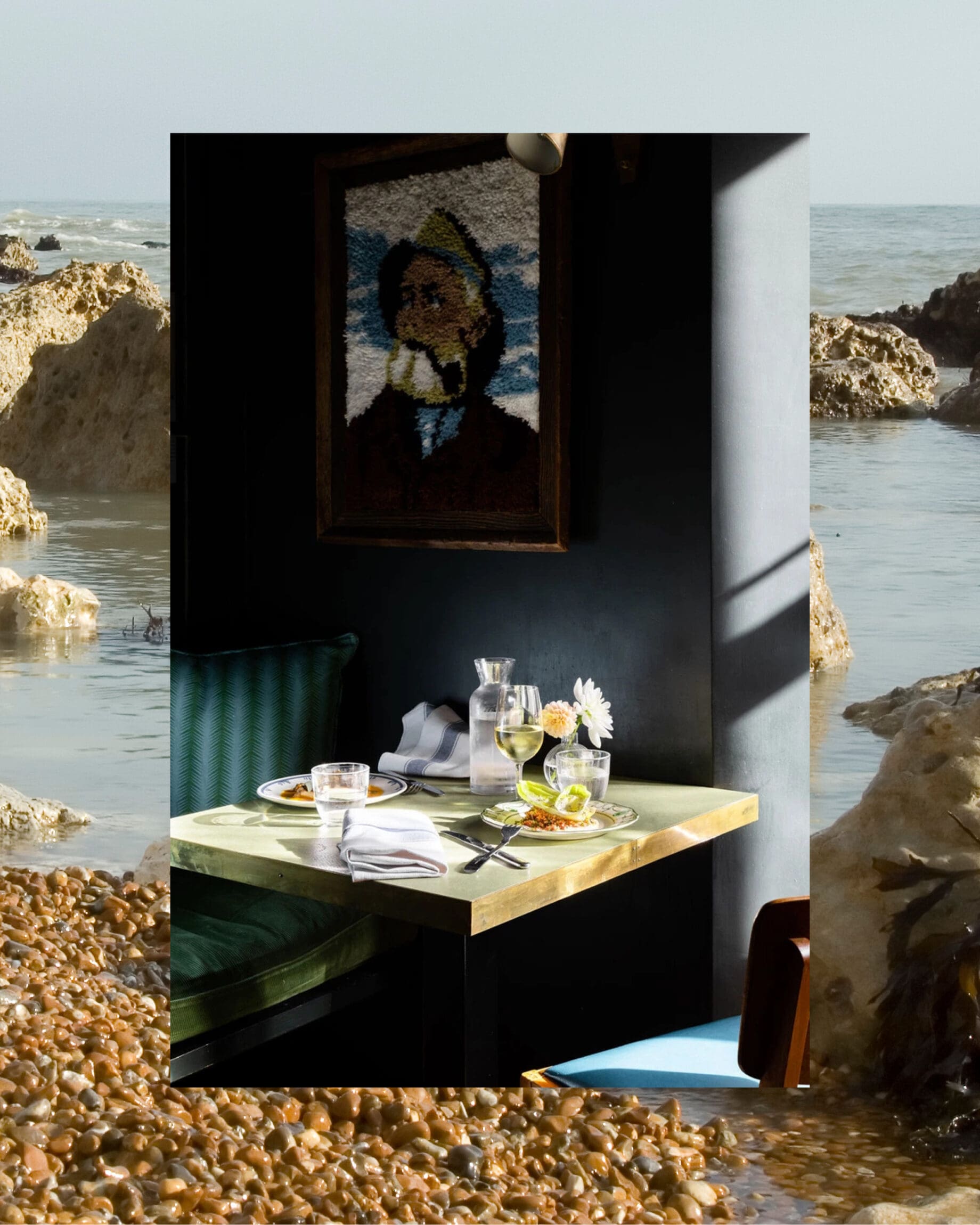 Devils' Deal segment is subtitled 'Tombatism (a touch)': a Dickens coinage that Ian Sinclair, in a 2003 LRB essay, described as "part rheumatism, part graveyard damp". No longer. The town – or at least, the compact warren spiralling out from Middle Street to the High Street's boutique The Rose hotel, galleries and wine bars – is now the subject of broadsheet travel guides and The Modern House sales listings. Seabrook's meandering prose took in the local lives of author Robin Maugham ("hung like an incubus, drunk as a lord"), murdered actor Peter Arne and the doomed boxer Freddie Mills, but Hawtrey's the man I'm looking for. After Carry On, the squawking, soused bane of Deal's pubs lived at 117 Middle Street and it was here, in 1984, that he was dragged from a house fire, in flagrante with a pubescent rent boy (so it goes). He stayed legless 'til death: the plaque in front of me celebrating a wretched life.
Striking further up Middle Street, one hits The Ship. It's uncanny to Seabrook's description: the clatter of wood-on-varnish-peeling wood; archaic naval cholera posters and Player's cigarette notices on the walls; 'Love in the First Degree' lilting from a pair of old Panasonic speakers. 11.20am and the floor's getting full. I open the book. I'm sitting just where Seabrook, at its culmination, is lightly menaced by an ageing hustler. To the bar: have they heard of …the Devils? No dice, but a man behind me pipes up. "Seabrook: Canterbury man. I had a friend who'd come down to read the last bit in the original setting." I'm not the only one, then.
To Broadstairs, which had "traditionally represented the Isle at its most genteel". Deal has snuck ahead, but the vibe remains airy: seasonal small plates at The Table, Wyatt & Jones and Stark; the Dickens House Museum, plus an Oscar Street garage that claims to have stabled the author's horse for most of the 1800s; the pastel-pink interiors of Morelli's, a cruise liner of a gelateria overlooking the town's ochre sands.
For all Broadstairs's winsome appeal, it's a house with a darker history that calls. I head towards the gleaning North Foreland Lighthouse, and onto the private roads of the North Foreland Estate. After a few minutes I pass St Cuby – the writer John Buchan's old digs, and bit-part muse for The 39 Steps. Then, the main draw: Naldera. A dirty white mansion, now converted to flats; Kent's own House of Seven Gables. It was built as a holiday escape for Lord Curzon, India's last Viceroy under Victoria, in the early 1900s. He was ok, his daughter's fiancée less so. Oswald Mosely: founder of the British Union of Fascists; associate of lunatic Broadstairs blackshirt William Joyce, interred in the war, a resident by proxy. Later, in 1930, a Stuttgart-born, monocle-wearing conman and Nazi called Arthur Tester moved in. He left for the continent and was killed in 1944, fleeing to Hungary from Romania with a passport signed by Hitler. Naldera, shuttered during the war, was auctioned a year later. It'd been pillaged, wrecked, emptied. "Seven bottles of Vichy water are all that remains of Dr Tester's choice wine cellar," wrote a hack from the Express. I bet the denizens of Morelli's haven't a clue it's here – no loss to them, perhaps.
The wind picks up as I trudge north around the headland, passing Joss Bay, Kingsgate Beach and the chalk stacks of Botany Bay, edging into Margate. "At some stage in the early eighteenth century it changed its character," wrote Seabrook of the town. An insignificant fishing village became a commercial bathing resort, a weekend getaway for whooping Cockneys, shedding its gentility. By the time David arrived, "There's no money in Margate. Eye contact has replaced it as the root of all evil…"
The town has ascended since – the Turner Contemporary opening in 2011, the dowdy Dreamland face-lifted six years later, a raft of feted restaurants and DFLs taking up space in the cutesy Old Town – but the grime persists. Turn right from the station if it's urbane cuisine (Angela's, Dory's, Bottega Caruso, and Sargasso) you're after. Turn left for junkies.
I arrive in a hooley, doom skies reflected in the North Sea's grey levels. Ambling through Cliftonville – inexplicably declared one of the world's coolest neighbourhoods by Time Out in 2022 – the grimy dichotomy of Seabrook's trip remains. I pass an abandoned, soiled mattress on the fringes of the neighbourhood green; below the cliffs, the normally placid Walpole Tidal Pool erupts in the gale.
Running to the Old Town, I duck into the Margate Bookshop and pore, maudlin, over an architectural monograph written by an ex-girlfriend, NTS soundtracking the farcical heartache. Hilarious and pathetic in equal measure. Luckily, a site of Seabrookian pilgrimage provides happier solace. Across from the station, staring out over Margate Sands, is the Nayland Rock Shelter. It was here that TS Eliot, decamped to Margate in 1921 after suffering a nervous breakdown and being ordered out of London by his doctor, wrote a portion of The Wasteland:
On Margate Sands
I can connect
Nothing with nothing.
The broken fingernails of dirty hands.
My people humble people who expect
Nothing.
His people. Eliot as king, Seabrook surmises, addressing his subjects, then beachcombing for washed-up trinkets or fishing for eels from the iron jetty. The only eels around these days are smoked tranches, 14 GBP a pop at Sargasso.
I train back to St Pancras, London, as the light dwindles. Seabrook made bones of the Medway towns of Rochester and Chatham, but there's little for me there but the former's twee obsession with Dickens ("All the locals are sick of it," a Medway man tells me earlier in a Folkestone pub); a sighting of moustachioed Stuckist and garage rocker Billy Childish in the latter; Cobham Park, where patricidal Victorian faerie painter Richard Dadd murdered his father.
"His book, the first to do justice to the transcendent weirdness of this boot of land that isn't London, should be treasured," said Sinclair of Devils. "By living so long in the immediate past, by digging and listening and making the phone calls, Seabrook has hallucinated an alternate English history." It holds; the pages still thrumming after all the years. These wind-whipped tracts may have pulled themselves up, but the weirdness persists.


JOIN US FOR THE JOURNEY
Subscribe to the newsletter
City guides, culture, photography and ideas, with expert analysis on the biggest stories in travel