The best restaurants in Greenpoint, New York
Greenpoint boasts one of New York's most exciting restaurant scenes, from Japanese tasting menus to taquerias; soba noodles to famed slices. A local writer highlights the best food in the neighbourhood
Last updated: October 23, 2023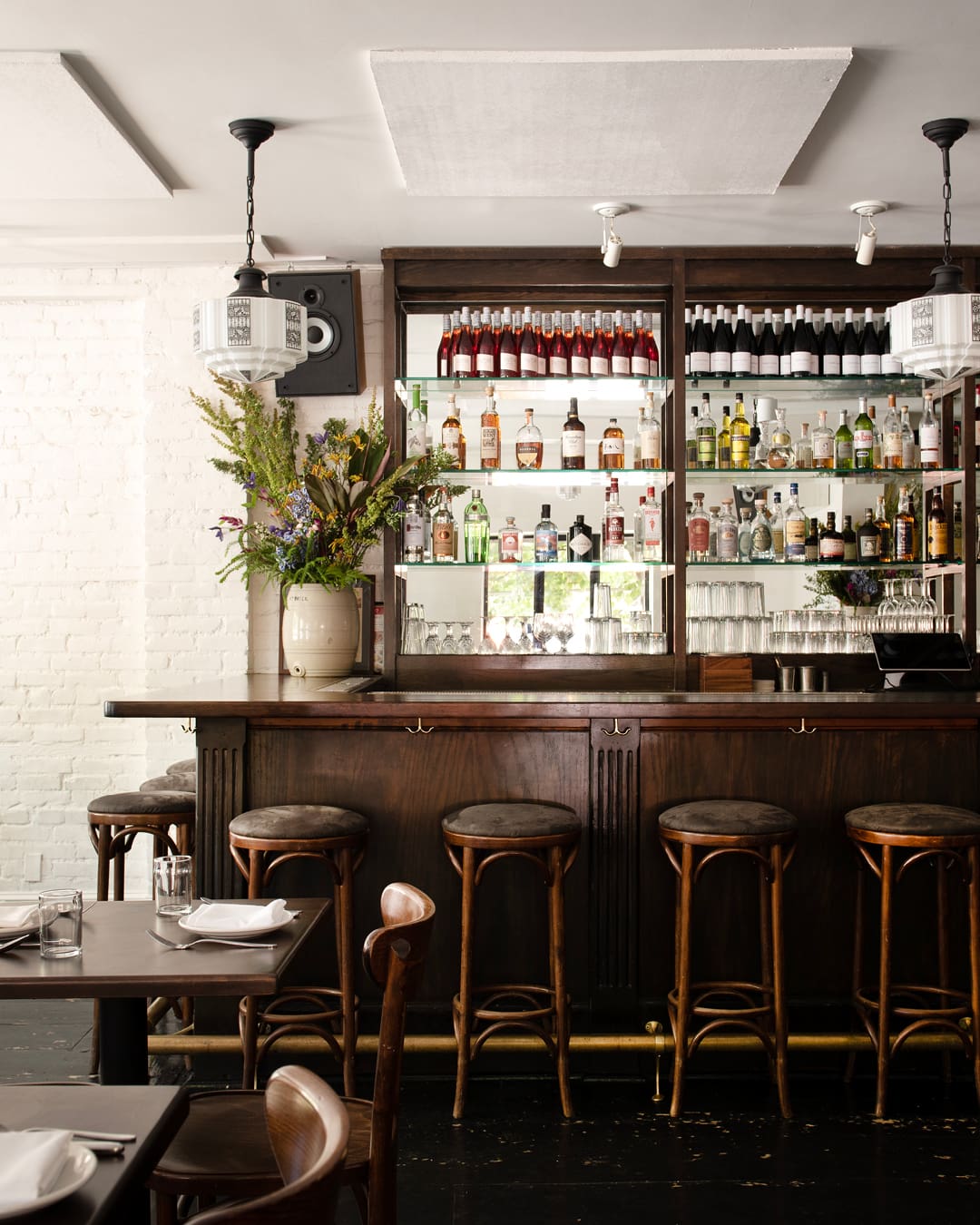 Greenpoint is one of Brooklyn's most exciting artistic hubs, which sits just north of buzzy Williamsburg. The district was a major shipbuilding and industrial hub during the 19th-century, attracting Polish, Italian and Irish immigrants, and the northwest Brooklyn enclave remains home to one of New York's largest Polish communities, alongside a laidback creative scene. In the last couple of years, the area has undergone a cultural shift, attracting a swell of Japanese businesses, garnering a reputation as the city's next Little Tokyo.
Greenpoint Avenue is referred to as 'restaurant row' for its thriving culinary community, spanning Vietnamese, Mexican and Japanese. It is also where Noma co-founder Mad Refslund chose to open his latest culinary venture, Ilis. Restaurants sit between bars, coffee shops, and vintage clothing stores, while Greenpoint Terminal Market is a weekend flea that takes place on the waterfront.
From upscale Japanese-French tasting menus to buckwheat noodles and loaded tacos, discover the best restaurants in Greenpoint, Brooklyn, to book now.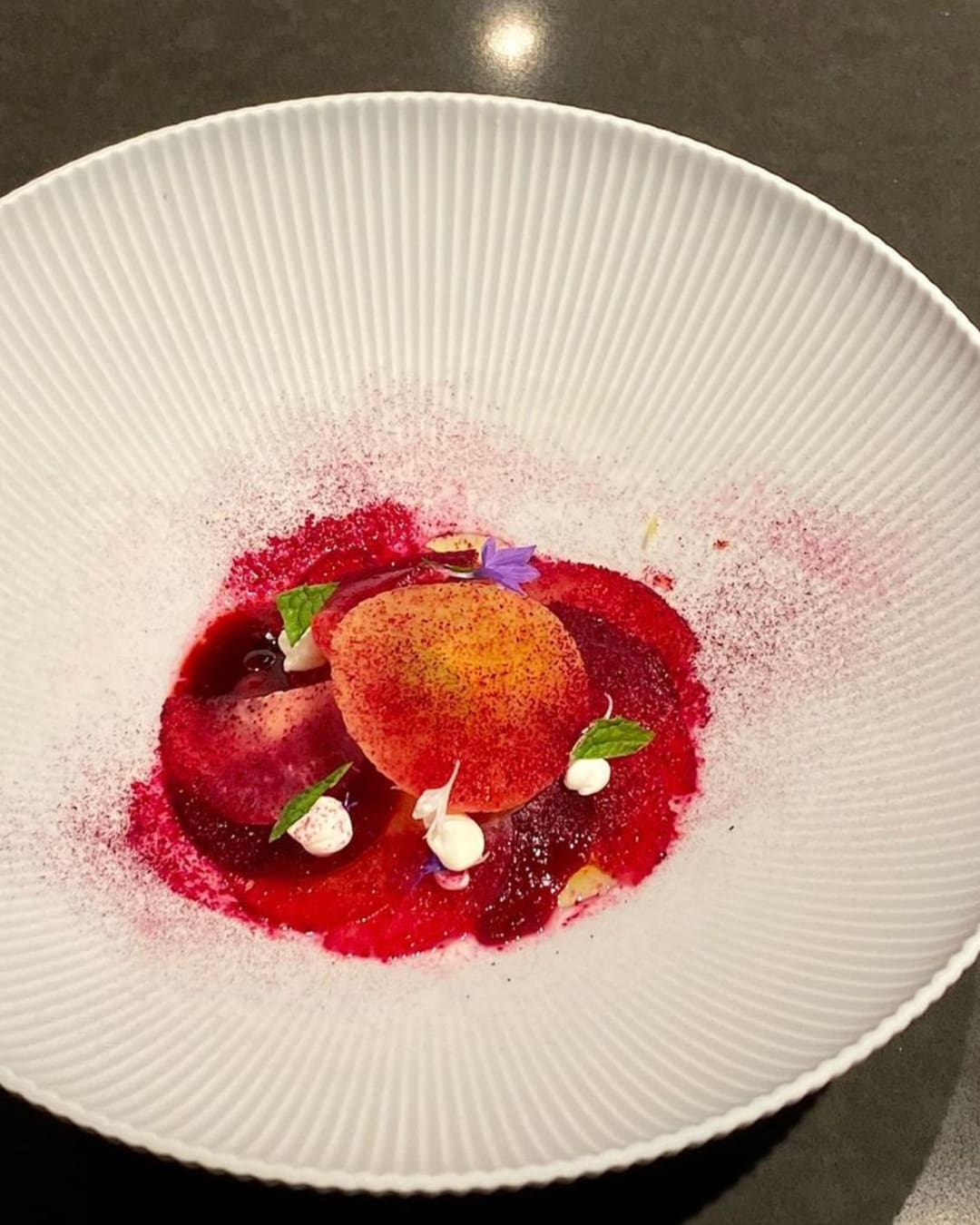 Restaurant Yuu
Best For: High-end occasion-worthy French cooking with a Japanese flex
Location: 55 Nassau Avenue, Brooklyn, NY 11222
Price: The tasting menu is priced at 250 USD per person
From behind an 18-seat black stone counter, chef Yuu Shimano (formerly of Guy Savoy in Paris and Mifune in Manhattan) is quietly plating some of New York's most technique-driven French fare. Settle in for a decadent 18-course tasting menu that highlights the finest Japanese ingredients, served amid industrial high ceilings and sleek interiors. Expect seasonal dishes like creamy vichyssoise soup accented with Hokkaido uni (sea urchin); crispy fried baby ayu fish bundled in spring roll skin and served alongside a bonito liver and egg yolk sauce; or the signature duck, foie gras, and seasonal mushroom en croute. Finish with a Burgundy black truffle soufflé alongside truffle ice cream, accented with a hazelnut-Cognac foam.
Uzuki
Best For: handmade artisanal soba noodles
Location: 95 Guernsey Street, Brooklyn, NY 11222
Price: Dishes from 8 USD
Uzuki is Greenpoint's minimal buckwheat boîte, which excels in Japanese soba noodles. The curtained-off restaurant can be found in a converted warehouse, and has an eight-seat counter with a handful of snug tables. With more than two decades of experience, soba veteran Shuichi Kotani makes buckwheat noodles by hand – a rare skill that takes years to master, due to its dry texture. Menu highlights include a richly-flavoured duck broth, spiked with fresh green yuzu and a nest of speckled soba noodles (42 USD) and a bowl of cold noodles heaped with raw uni, scallops, tuna, and salmon (72 USD).
House
Best For: Hyper seasonal Japanese-French tasting menu
Location: 50 Norman Avenue, Brooklyn, NY 11222
Price: A tasting menu is priced at 180 USD per person
Kyoto-born chef and restaurateur Yuji Tani brought his French-Japanese tasting menu concept, House, from Tokyo to New York last year. It is situated inside 50 Norman, a minimal modern Japanese marketplace in Greenpoint designed by architect Jo Nagasaka, that's also home to a lifestyle shop named Cibone, and Okume, a dashi specialist. The narrow restaurant features an eight-seat dining counter, where guests gather for a nine-course tasting menu of Japanese small plates. The seasonally changing menu might include a gratin made from Kamo eggplant and yam in shiitake mushroom broth, and horsehair crab with a sweet corn mousse.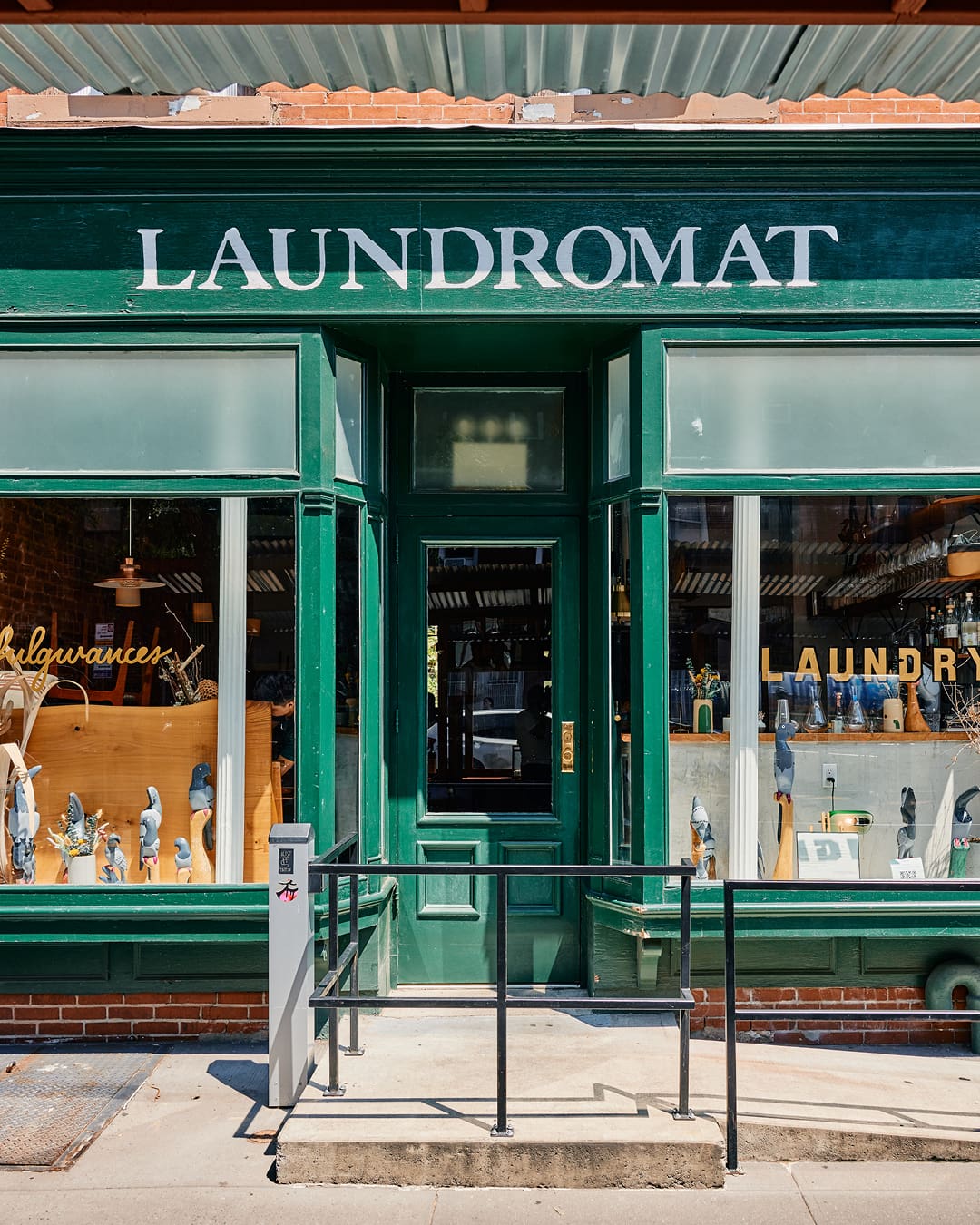 Fulgurances Laundromat
Best For: Natural wine and a roster of roving chefs
Location: 132 Franklin Street, Brooklyn, NY 11222
Price: A tasting menu is priced at 89 USD
This natural wine bar and chef incubator concept landed in Greenpoint in 2021 by way of Paris, taking over a former laundromat (hence the name), and hosts an ever-changing roster of up-and-coming chefs that change every three to four months. Past talent has included Greg Wong of Mission Chinese in San Francisco and Galen Kennemer, formerly of Blanca in Bushwick. Each chef places their own unique spin on a seasonal menu that uses New York State ingredients and typically spans six courses. For a view of the show, book one of ten counter seats, and if nearby Japanese tea shop Kettl is still open post meal, you'll want to pop in for the matcha soft serve.
Oxomoco
Best For: Frozen margaritas and modern Mexican plates
Location: 128 Greenpoint Avenue, Brooklyn, NY 11222
Price: Dishes from 5 USD
Brooklyn dwellers pack out this white-washed modern Mexican restaurant from chef and restaurateur Justin Bazdarich. Its lauded frozen margaritas are flavoured with cucumber and sotol or strawberry, grapefruit and gin, and served with light, bright dishes. Grab one of the half-moon-shaped booths and order smoked cherry tomato guacamole and soy-marinated tuna tostada enriched with spicy house salsa macha. Tacos, made from hand-shaped, house-made tortillas are a draw here, piled with lamb barbacoa and topped with squash blossoms, or laid with grilled American wagyu and black truffle sauce.
Đi Ăn Đi
Best For: Casual, contemporary Vietnamese cooking
Location: 68 Greenpoint Avenue, Brooklyn, NY 11222
Price: Dishes from 10 USD
Lush foliage and a tropical feel paired with piping hot bowls of Hanoi-style pho is the vibe at chef Dennis Ngo's Đi Ăn Đi, a casual restaurant that is not just beloved in Greenpoint, but recognised as one of New York's top Vietnamese joints. The soup to try is the Phở Thìn Hà Nội, enriched with brisket soured from a Pennsylvania farm, plus pickled garlic and Thai chilli. Also popular are the six banh mi options that come studded with lemongrass-grilled pork shoulder or Vietnamese sausage and head cheese.
Chez Ma Tante
Best For: Some of the best pancakes in New York
Location: 90 Calyer Street, Brooklyn, NY 11222
Price: Dishes from 8 USD
Neighbourhood staple Chez Ma Tante is widely known to serve the best pancakes in NYC. Drop in for brunch to try these buttery, crispy stacks, enjoyed either in the buzzy dining room or on the outdoor terrace. Chef-partners Aidan O'Neal and Jake Leiber recently enlisted executive chef Oscar Paz (previously at nearby Le Crocodile and The Four Horsemen) to expand the dinner menu. Dishes are inspired by what one might try at an upmarket gastro pub in London, such as duck leg with brussel sprouts and chestnuts, or grilled mackerel. You'll also find signature plates such as smoked trout rillette and peppercorn mignonette-spiked oysters, sweetbreads with white asparagus and radish, and veal tongue schnitzel with celery root remoulade.
Paulie Gee's
Best For: Neapolitan-style pizzas
Location: 60 Greenpoint Avenue, Brooklyn, NY 11222
Price: Dishes from 7 USD
This casual neighbourhood pizzeria from owner Paulie Giannone is a Greenpoint stalwart, serving excellent wood-fired Neapolitan-style pizzas for more than a decade. It was one of the first restaurants to spike a pizza with chilli-laced honey – now a common trend in New York – when it collaborated with Brooklyn-based Mike Kurtz of Mike's Hot Honey to create its fiery Hellboy Pizza, topped with tomato sauce, fresh mozzarella, spicy soppressata and Parmesan cheese. For those looking to grab a New York-style slice, Paulie Gee's also has a slice shop around the corner.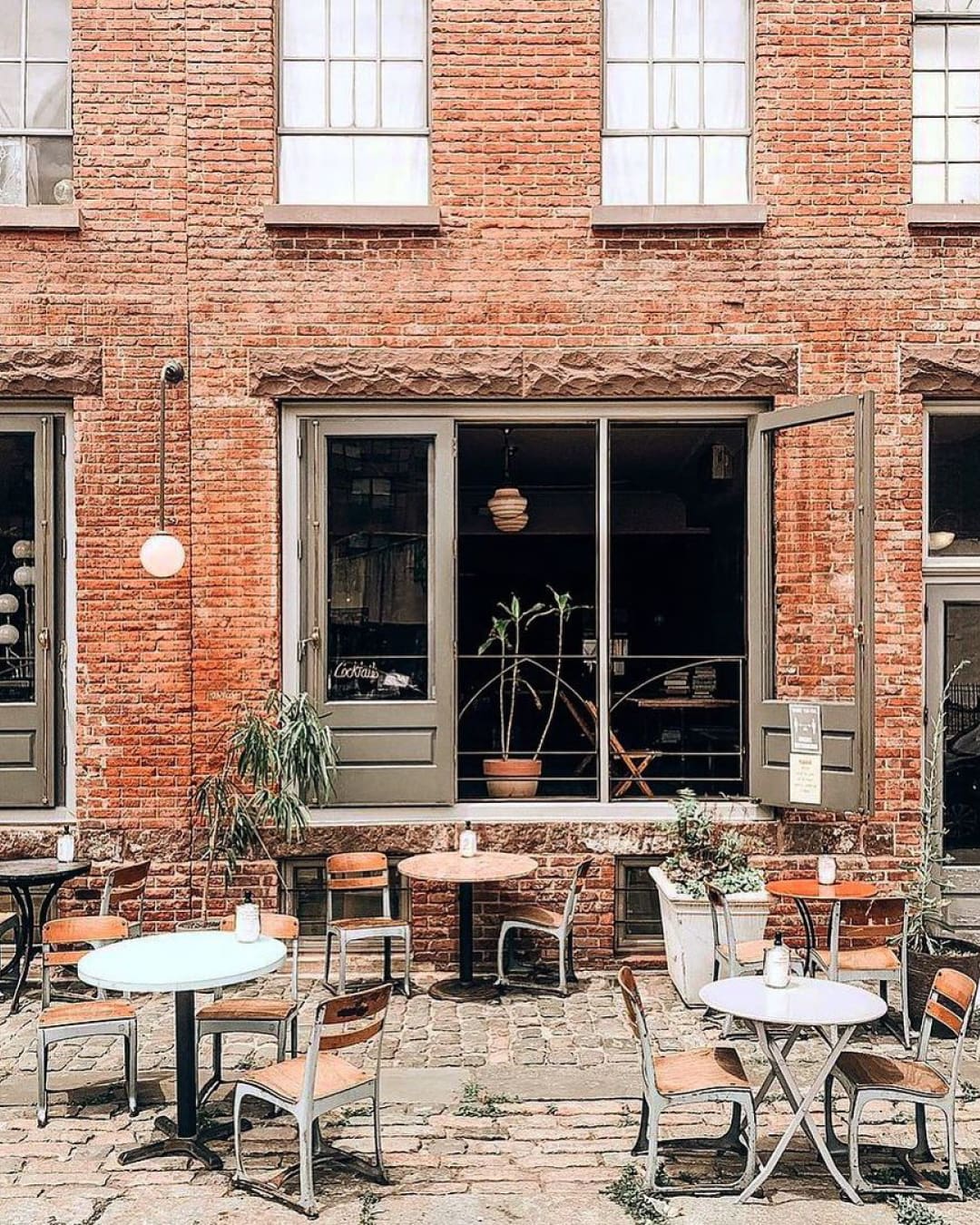 Glasserie
Best For: Richly-flavoured Mediterranean dishes in a beautifully rustic space; outdoor seating; mezze brunch
Location: 95 Commercial Street, Brooklyn, NY 11222
Price: Dishes from 7 USD
Sara Conklin's Greenpoint restaurant Glasserie has quietly been serving some of the best Mediterranean fare in Brooklyn since 2013. It is set in a former glass factory (hence the moniker), with industrial brick walls, high ceilings and a large outdoor space strung with atmospheric lights. Culinary honcho Yusuf Lovett leads the Mediterranean menu, which includes signature dishes such as confit garlic and Calabrian chilli-stuffed fried olives, and pomegranate seed-studded grilled branzino. The mezze brunch is also popular, including shakshuka, crunchy chicken and flatbreads served with generous swirls of Labne and harissa dip.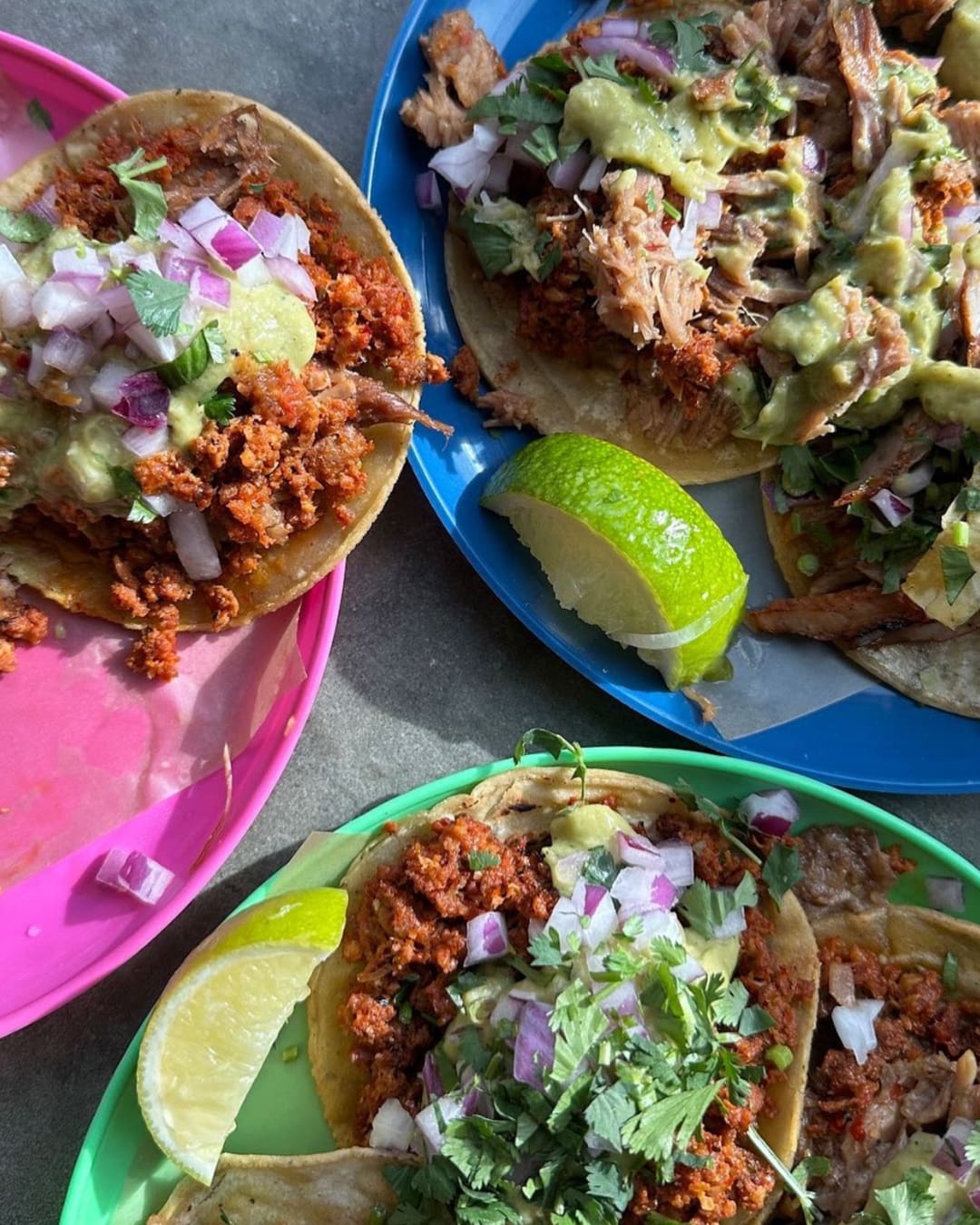 Taqueria Ramirez
Best For: No frills, authentic Mexico City-style tacos
Location: 94 Franklin Street, Brooklyn, NY 11222
Price: Dishes from 5 USD
There's almost always a line at Taqueria Ramirez, a fast-paced tiny taco joint on Franklin Street. The menu follows the tradition of Mexican street tacos, which are served loaded with beef and pork sausage, slow cooked in a stainless steel choricera pot that was custom-made in Mexico City. There is no wrong move at Taqueria Ramirez, and don't be put off by the perpetual line – it moves fast.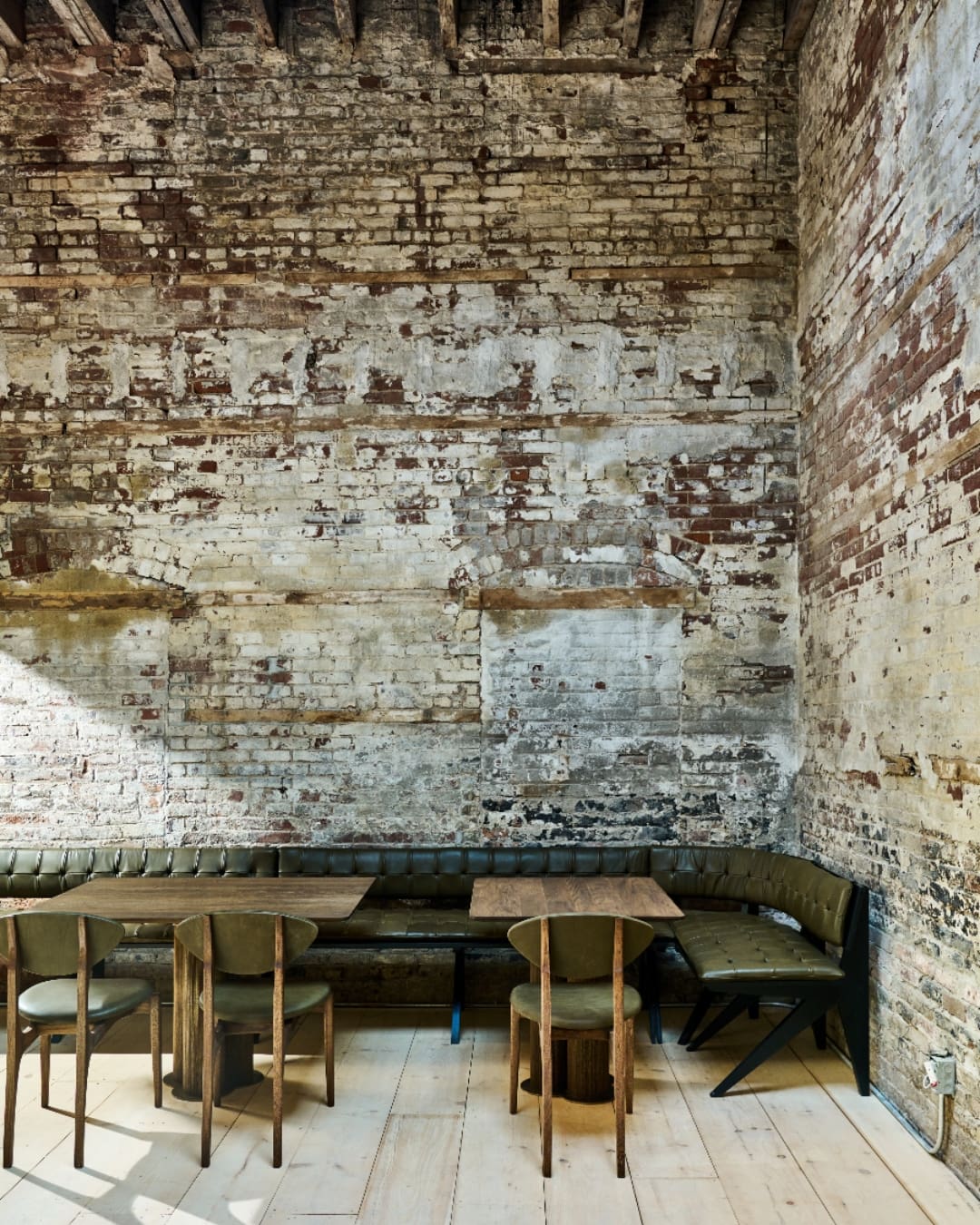 ILIS
Best For: Wood-fired cooking from one of the world's most revered chefs
Location: 150 Green Street, Brooklyn, NY 11222
Price: Dishes from 24 USD
Ilis is the first solo venture from Noma co-founder Mads Refslund, which debuted in October 2023 to much fanfare. It takes its name from the Danish words for fire and ice and focuses on wood-fired cooking. The open kitchen is the star of the show, set in a brick-walled warehouse with 58 covers. Chefs cook and serve the menu, which embraces hyper-seasonal North American ingredients. Try bison tartare with berry vinegar and hazelnut oil, or a whole brown Pennsylvania trout wrapped in grape leaves, covered with birch wood and grilled over fire.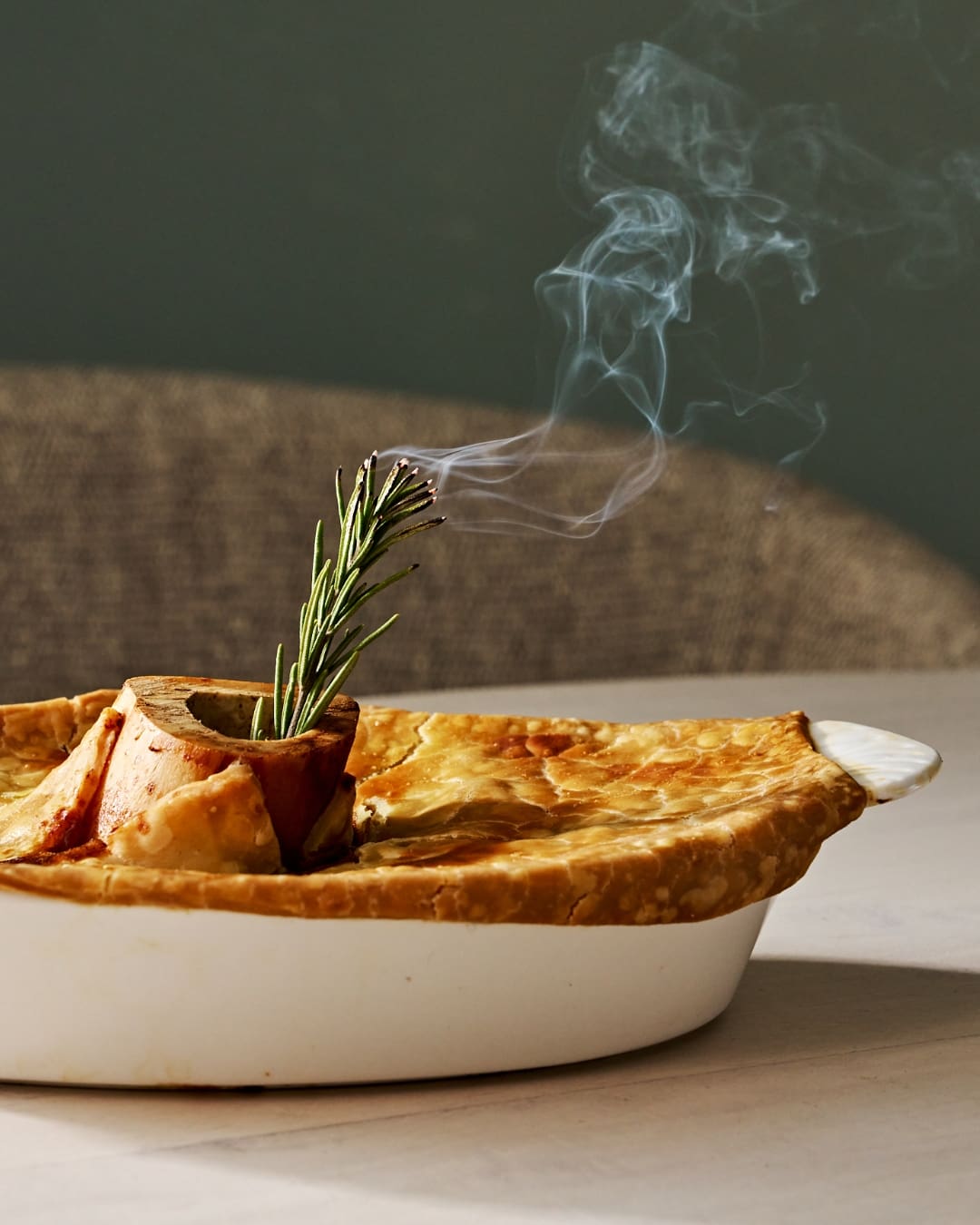 Lingo
Best For: Inventive Japanese-American fare
Location: 27 Greenpoint Avenue, Brooklyn, NY 11222
Price: Dishes from 7 USD
The kitchen at Lingo is run by chef Emily Yuen – an alumni of Daniel Boulud kitchens – and serves casual Japanese dishes that have become popular across the US, such as milk bread (served with sake kasu butter), egg sandwiches (smoked and served with salmon roe), and maitake mushroom tempura with matcha oil. This cute and modern Japanese-American restaurant also places a unique spin on Americana, serving hot fried chicken with chilli gremolata, or filling a pie with Hokkaido-style braised beef curry, complete with a protruding marrow-filled bone. Try it alongside one of the bar's cocktails mixed with Japanese spirits such as the Momo, stirred with Japanese gin, unfiltered sake, white peach, lemon and egg white.