The best boutiques for shopping in Mexico City
A guide to the finest shops and concept stores in Mexico City, spanning fashion and jewellery, homeware and perfume, with a focus on artisanal craftsmanship and conscious design
Last updated: July 11, 2023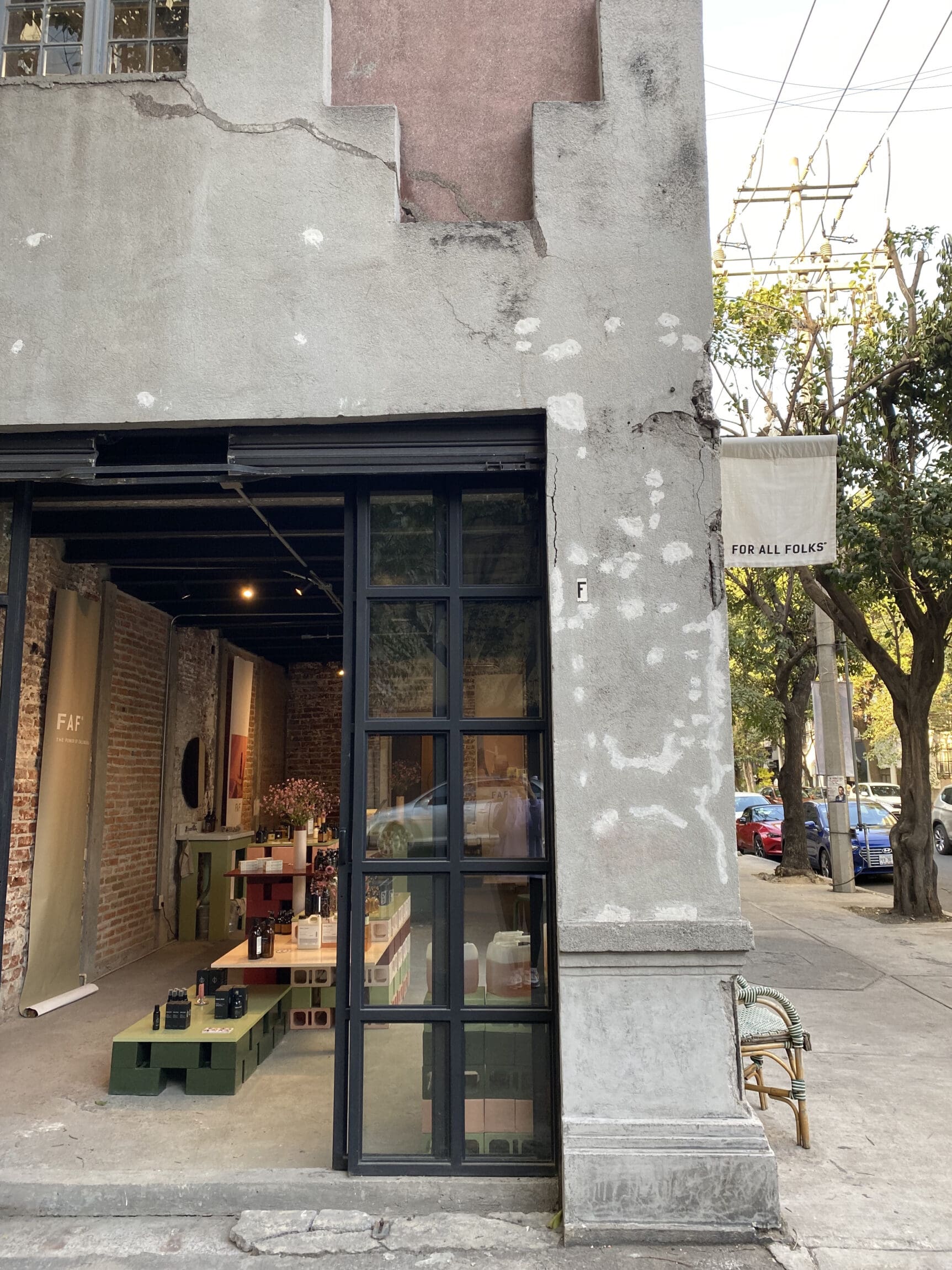 Mexico City is a metropolis of creatives, rife with museums and galleries, festivals, and performers of all kinds. This artsy outlook is reflected in the city's boutique shopping, which includes a wide-ranging selection of artisan shops that curate modern Mexican fashion, gifts, and homeware, alongside domestic designer labels that fuse ancient techniques with contemporary points of view. Many of these are near the city's best bars and restaurants for post-retail recuperation.
Whether you prefer the curated selections of local and global brands at the upmarket addresses of Polanco or the clothing and homeware stores of Roma Norte and Condesa, CDMX has plenty to offer.
Juarez
Casa Caballeria
Best for: menswear for modern dandies
Address: Havre 64, Juárez, 06600, Mexico City
A three-storey gothic townhouse with dark wooden interiors and a vintage barber shop sets the scene for an artfully edited collection of dapper menswear – from street to formal styles – and locally made leather shoes. The owners of Casa Caballeria are committed to stocking lines made by up-and-coming Mexican designers and they have tailors on-hand for hemming and alterations. The shoes draw rave reviews and return customers, while a standout gift selection, including Moleskine notebooks and minimal kitchenware, makes it an easy place to pick something up for the stylish men in your life. Customers also report meeting some of the featured designers in the shop.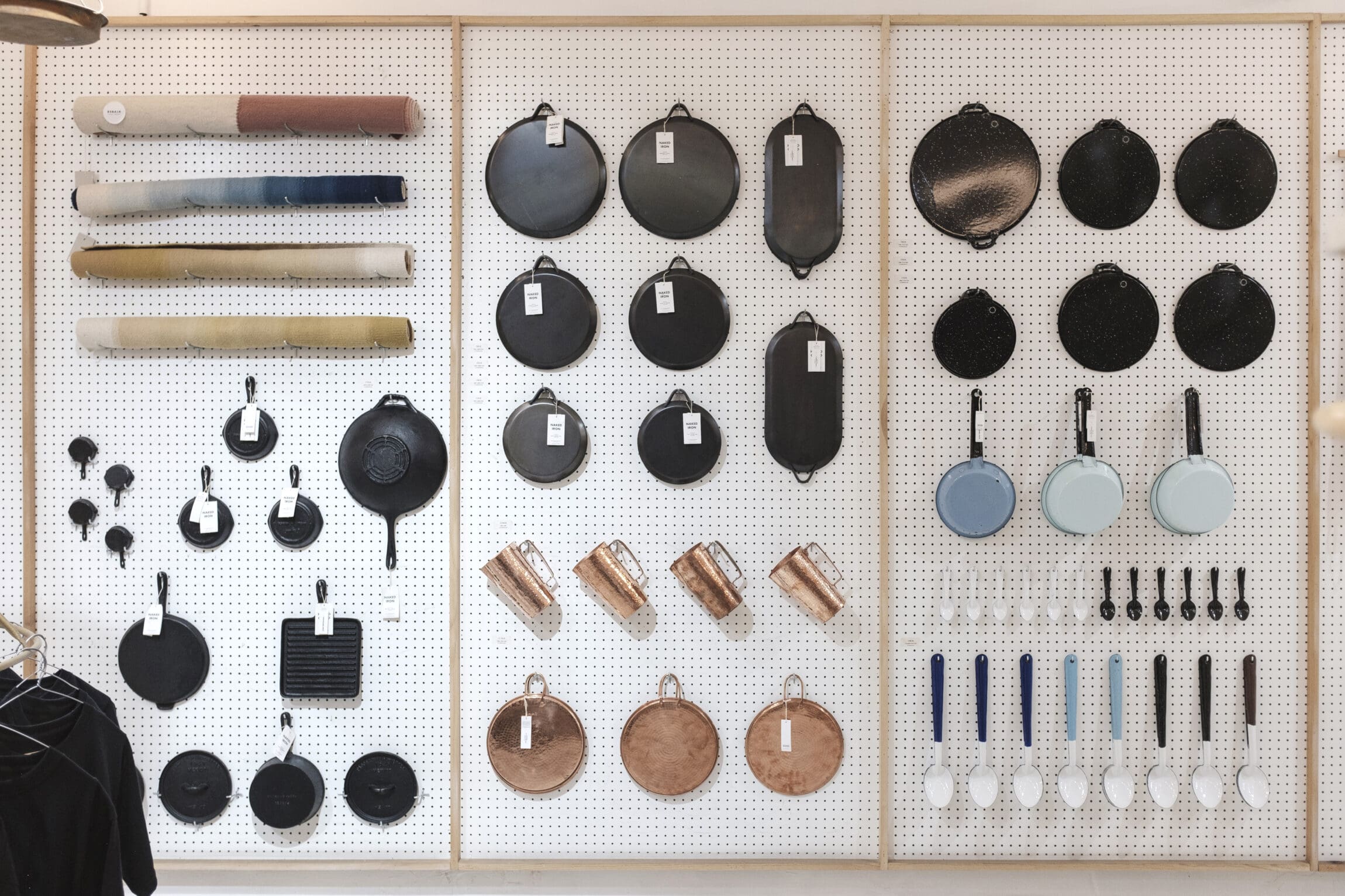 Utilitario Mexicano
Best for: chic minimalist home decor with a backstory
Address: Marsella 3a, Juárez, 06600, Mexico City
Utilitario Mexicano focuses on artisanal homeware, with reinterpretations of traditional domestic items. The store's concept is a modern interpretation of a Mexican local market, set in an unusual space where Mexican craft meets chic minimalism. It houses more than 1000 products spanning furniture, tableware and interiors, all of which are made in small independent workshops across Mexico City. Pick up as many enamel cups, shot tumblers and woven bags as you can fit in your suitcase.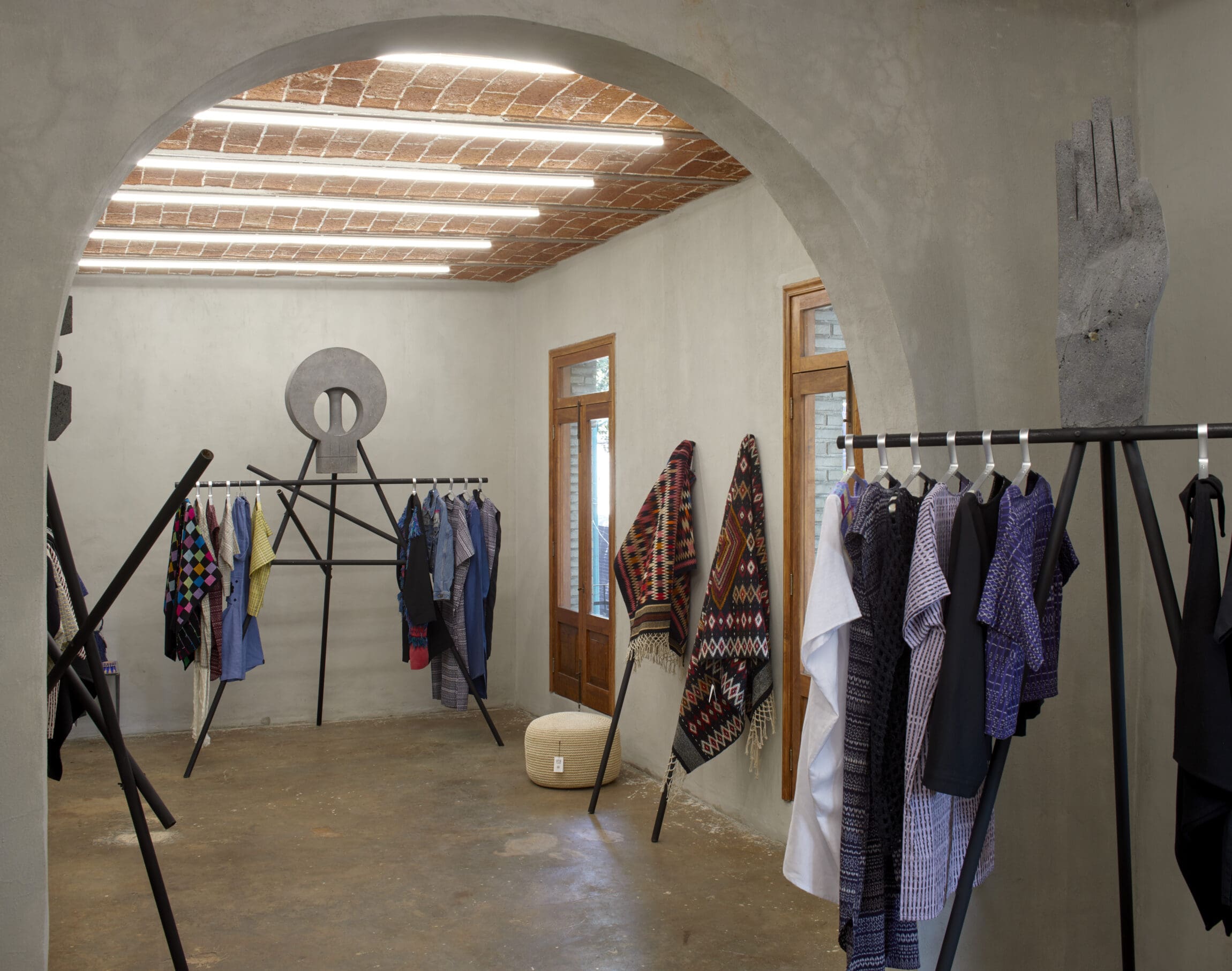 Carla Fernández
Best for: Consciously designed womenswear, fans of flattering minimalism
Address: Álvaro Obregón 200, Roma Norte, 06700, Mexico City
and Calle Marsella 72, Juárez, 06600, Mexico City
One of the city's biggest design success stories, Carla Fernandez has boutiques in Roma Norte and Juarez as well as placement in some of Mexico's best department stores. Fernández's fashion line features modern and androgynously seductive cuts crafted in indigenous fabrics. Her modern Mexican couture is both understated and luxurious, employing traditional artisanal techniques. With a tagline of "fashion is not ephemeral" and a bias against fast fashion and clothing waste, the designer hits the mark in consciously creating clothing you'll reach for time and again.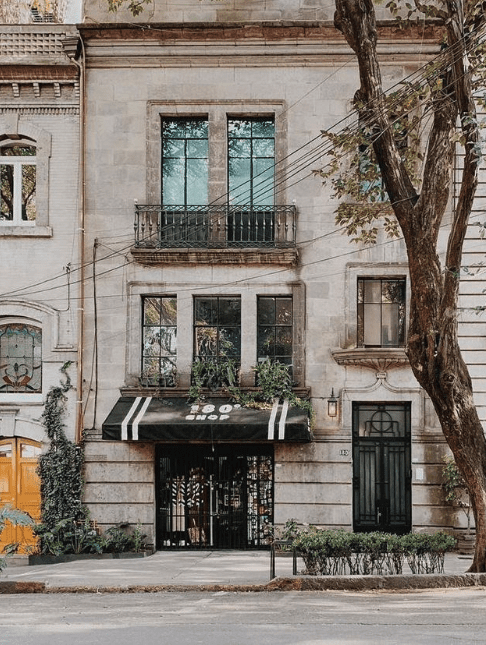 Roma
180º Shop
Best for: Conscious shoppers seeking local creativity
Address: Colima 180, Roma Norte, 06700, Mexico City
Focused on unusual, upscale clothing, jewellery, and shoes from Mexican designers, 180º Shop features a vintage jukebox in the corner and a checkout counter made of VHS tapes that provide a fun and retro feel. Open since 2011 and considered Mexico City's first true concept store, this address is much-loved for its focus on sustainable fashion. Expect to find drapey and architectural clothing such as origami-like pleated skirts, paper bag trousers, and kimono-inspired jackets alongside collectible slogan t-shirts referencing life in Mexico City. Through its strong reputation, the shop has forged relationships with national museums and international brands to collaborate on capsule collections and individual pieces that can be found periodically on the site and in the store.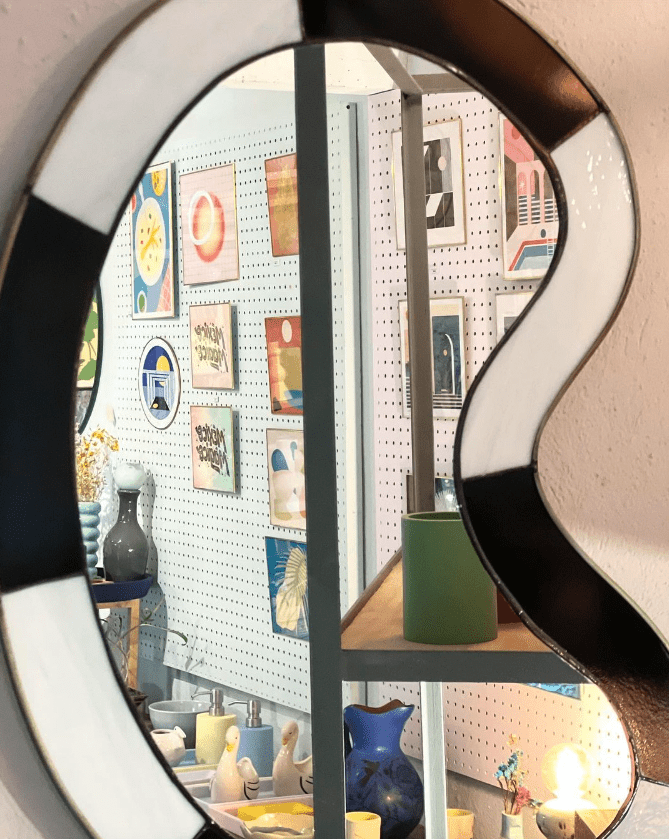 Happening Store
Best for: Homeware, clothing and gifts
Address: Tabasco 210, Roma Norte, 06700, Mexico City
and Madero 10C, San Ángel, 01000, Mexico City
Happening Store has a location in trendy Roma Norte and up-and-coming San Angel (as well as one in the coastal city of Mérida). It offers a unique mix of perfect pottery, covetable coffee mugs, a smattering of clothing, and gifts that appeal to locals, expats, and tourists alike. With a focus on emerging Mexican makers and items that boast cute and clever Spanish and Spanglish phrases, this is the spot to stock up on bucket hats, quirky candles, oversized sunglasses, statement earrings, and more.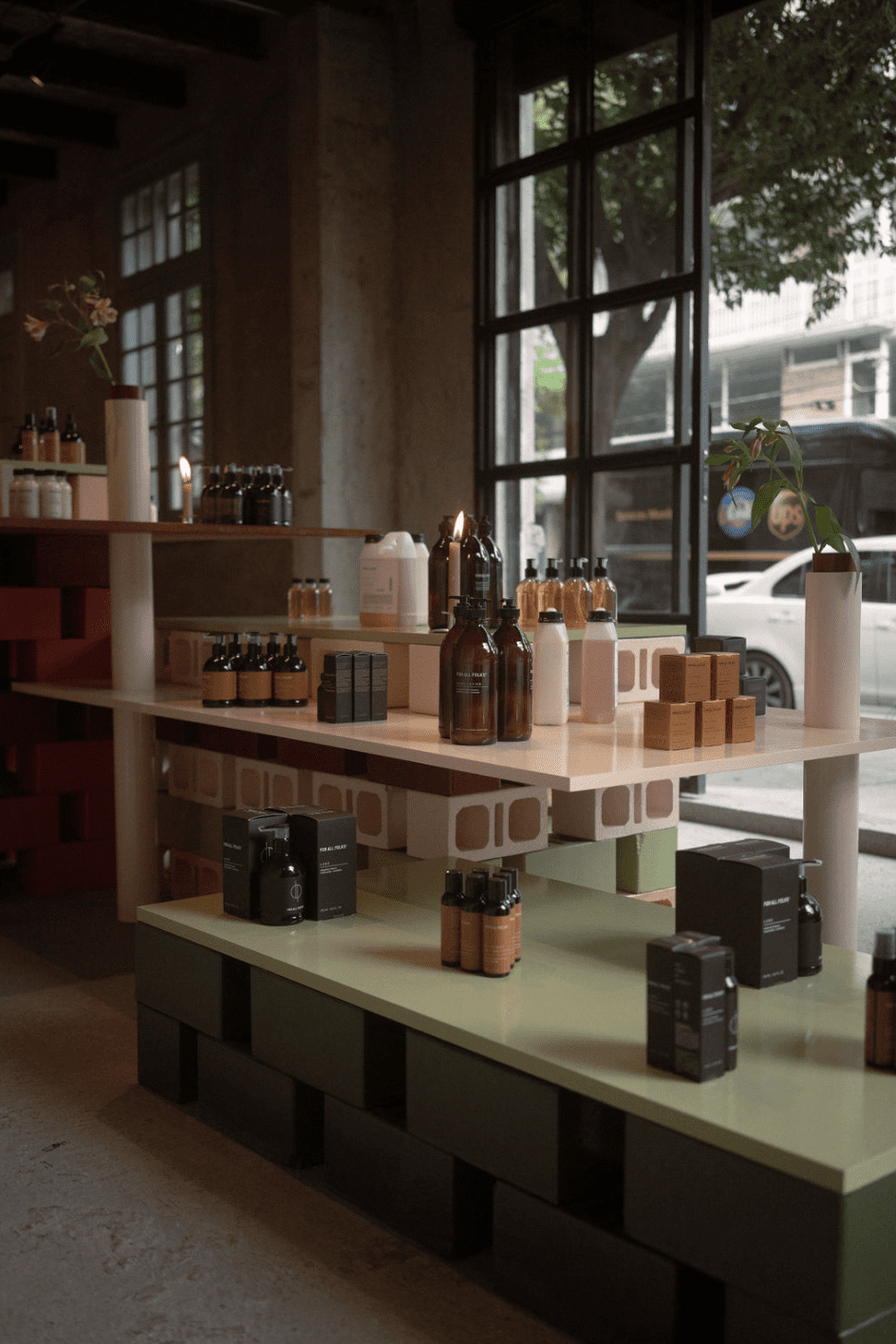 Condesa
For All Folks
Best for: Cruelty-free and inclusive body care
Address: Zamora 19, Condesa, 06140, Mexico City
Stock up on clean, vegan, cruelty-free, and genderless beauty and body products such as cleansers, masks, serums, and fragrances at this small but beautiful storefront in Condesa. The line focuses on natural and soothing ingredients with a particular focus on calendula petals, as well as packaging that can be refilled. Wander through the charming light-filled space to sample products like an anti-aging gold mask, intensive super booster serum, and incense and moss perfume. The staff are knowledgeable and careful to ensure you get the best products for your skin.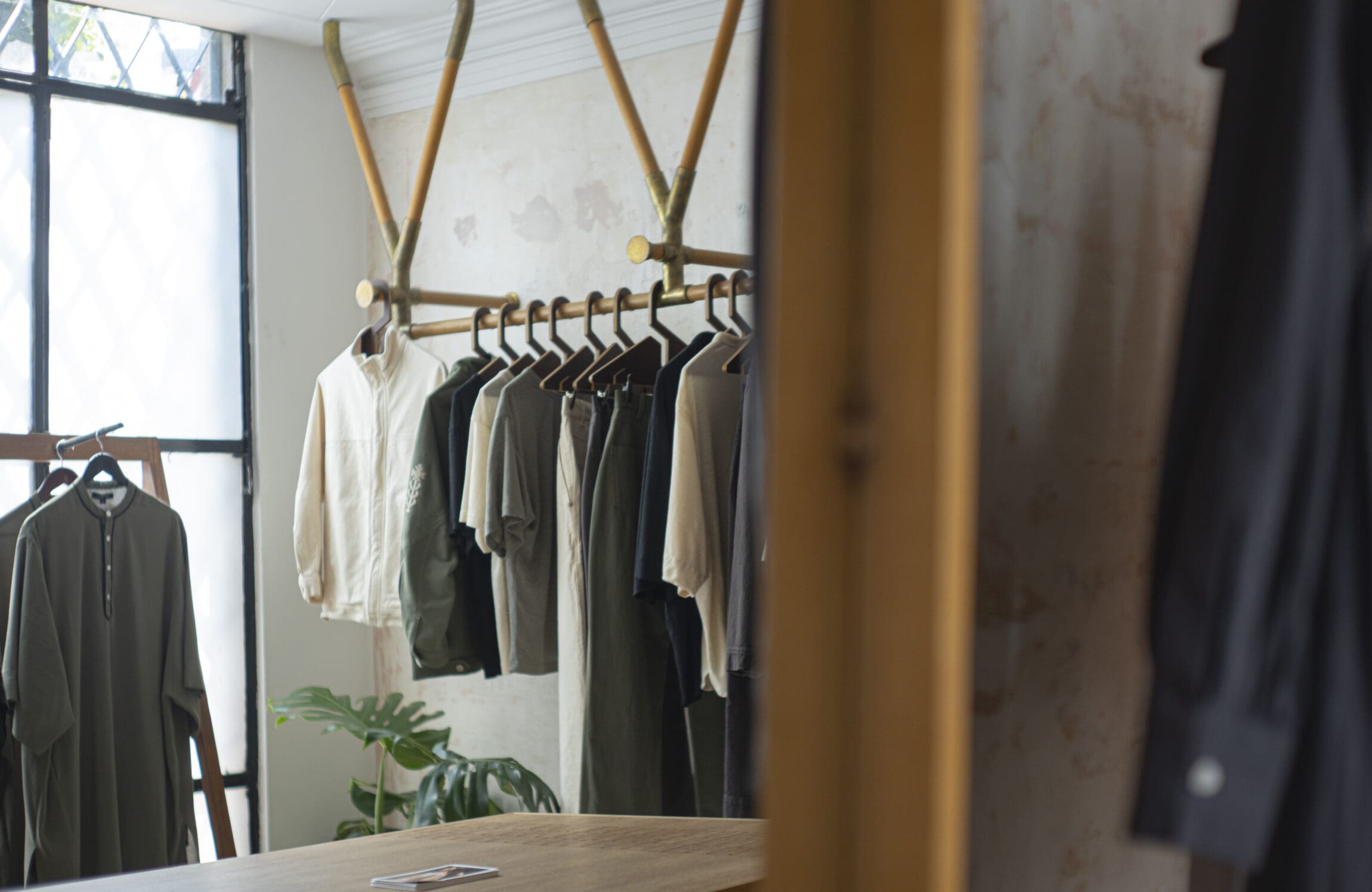 San Miguel Chapultepec
Yakampot
Best for: Natural and upscale local style
Address: Salvatierra 45, San Miguel Chapultepec, 11850, Mexico City
This well-established boutique features clothing by sustainable fashion brand Concepción Orvañanos, noted for its flowing long robes, maxi dresses, and poet blouses, in a soothing neutral palette of white, mustard, and indigo. Stepping into this shop and studio at the edge of Condesa, visitors can sense the mood and feeling in the pieces. The designers consider dressing as a form of communication and consider clothing a means of discovering and expressing our emotions, and customers repeatedly come back for the high-quality craftsmanship and surprising designs.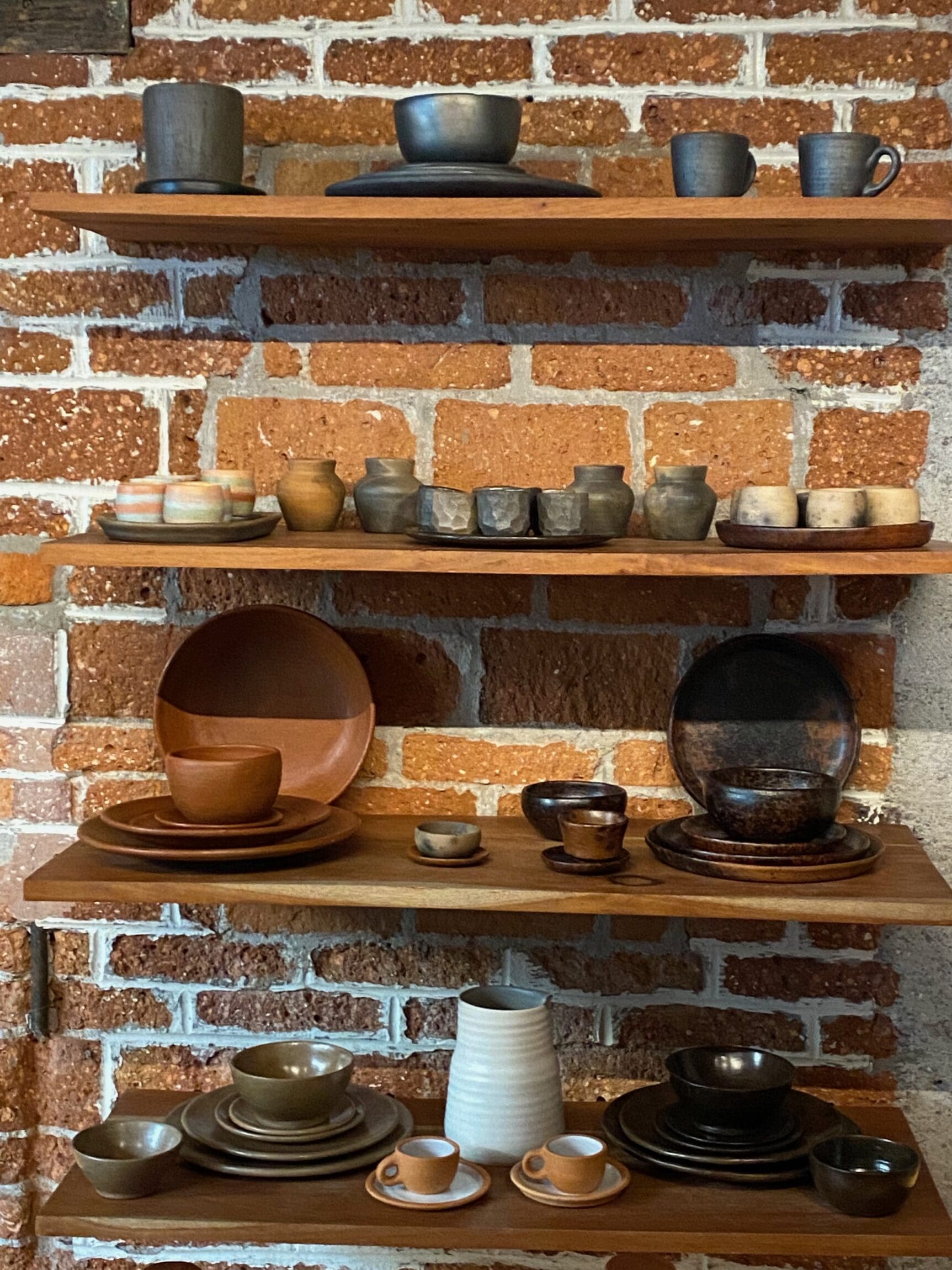 Jardines del Pedregal
Tetetlán
Best for: Upscale shopping in multi-purpose space designed by Luis Barragán
Address: Av. de Las Fuentes 180-B, Jardines del Pedregal, 01900, Mexico City
This multi-purpose destination for eating, drinking, wandering, and shopping for gorgeous artisanal items is a must-visit stop. Housed in a plant-filled compound with a yoga and meditation studio, cafe, and volcanic rock garden, visitors can browse a range of items, including candles, artisanal chocolate, home decor, and clothing. Afterwards, have a look around the on-site architectural library featuring Mexican architect Luis Barragán's collection of books. He designed this property in the 1940s and lived in the property's bright pink house, Casa Pedregal, until his passing in 1988. Tours of the home are available and worthwhile but must be booked in advance.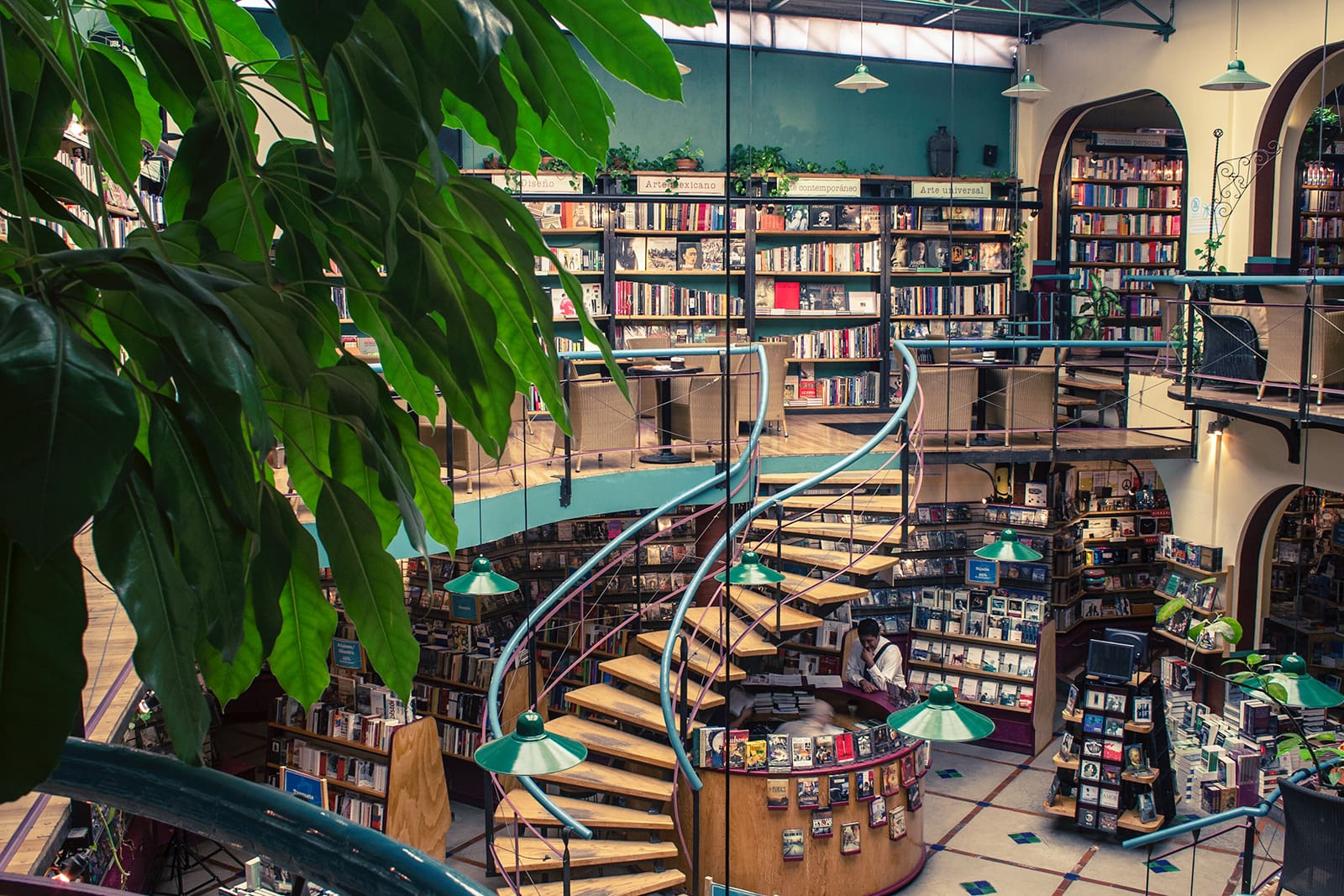 Polanco
Cafebrería el Péndulo
Best for: Great reads
Address: Alejandro Dumas 81, Polanco, 11560, Mexico City
Polanco is Mexico City's most beautiful bookstore. Cafebrería el Péndulo has a smattering of locations across the city, but it's the glamorous Polanco location that steals the show with soaring ceilings, a charming mezzanine, marble floors, curving staircase, and, of course, lots and lots of books. Its selection of Spanish and English tomes includes everything from current bestsellers to academic volumes and picture books, alongside an array of unique literary gifts. After you've chosen your reading material, stroll outside to the bookstore's cafe for coffee and decadent pastries.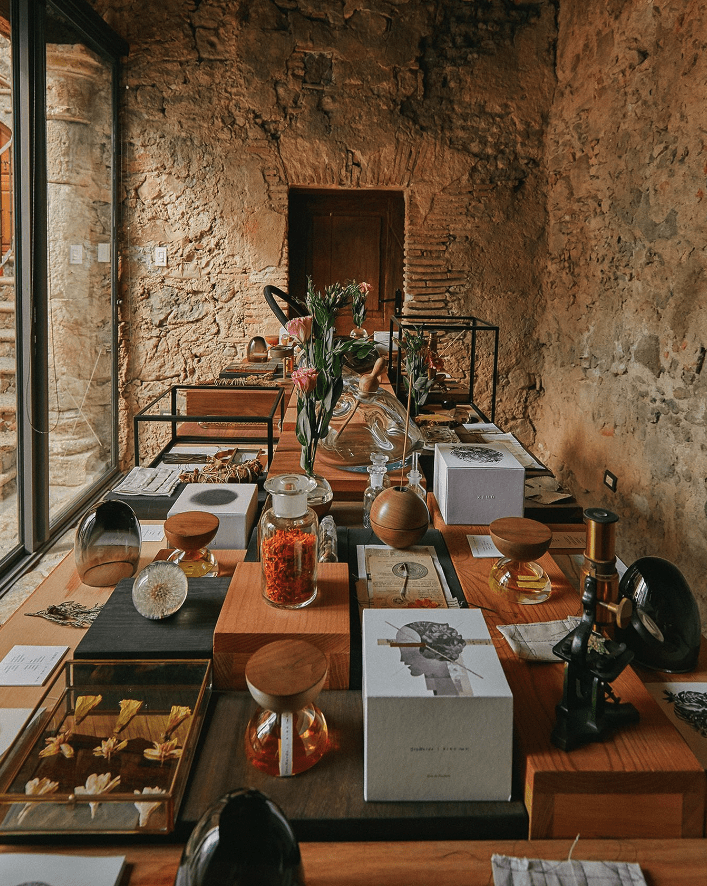 Xinú Perfumes
Best for: Olfactory aficionados
Address: Alejandro Dumas 161, Polanco, 11560, Mexico City
Xinú Perfumes is one of Mexico City's most unique shopping destinations. The city's homegrown fragrance house incorporates notes of copal, subtle whiffs of agave, and other local scents that will transport you back to Mexico, encased in walnut wood-topped perfume bottles, alongside lotions, candles, and soaps. In an airy third-floor space in Polanco, the dramatic atmosphere reads more museum than perfumery and only adds to its allure. The shop's expert scent guides offer insight into how and why the mixtures were created, making a browse of the shop an enriching experience.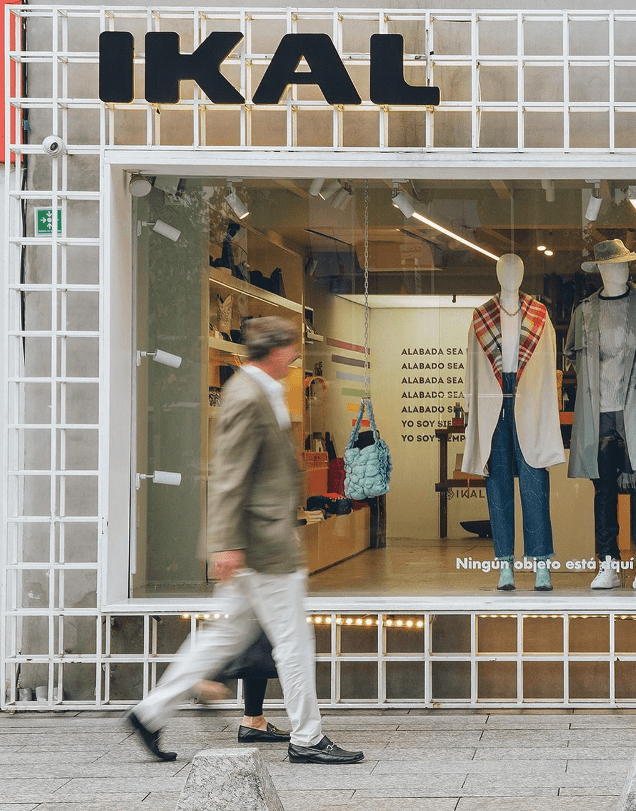 Ikal
Best for: Gender-free fashion, fragrance and skincare
Address: Masaryk 340, Polanco, 11550, Mexico City
Offering an excellent edit of modern Mexican designers, this is the go-to shopping spot for elegant swimwear, non-toxic skincare, gender-free clothing collections, and even its own line of scents. Fragrant blends called 'desert flowers', 'petate', and 'mud and chocolate' incorporate local ingredients and inspirations and are designed for unisex wearers. Unique haberdashery, home items, bicycles, clothing, and shoes can also be found in the space, which is outfitted with polished concrete floors and simple wooden shelving to let the stock shine. We challenge you to walk out of this shop empty-handed.
Sign up for superlative city guides and insider recommendations