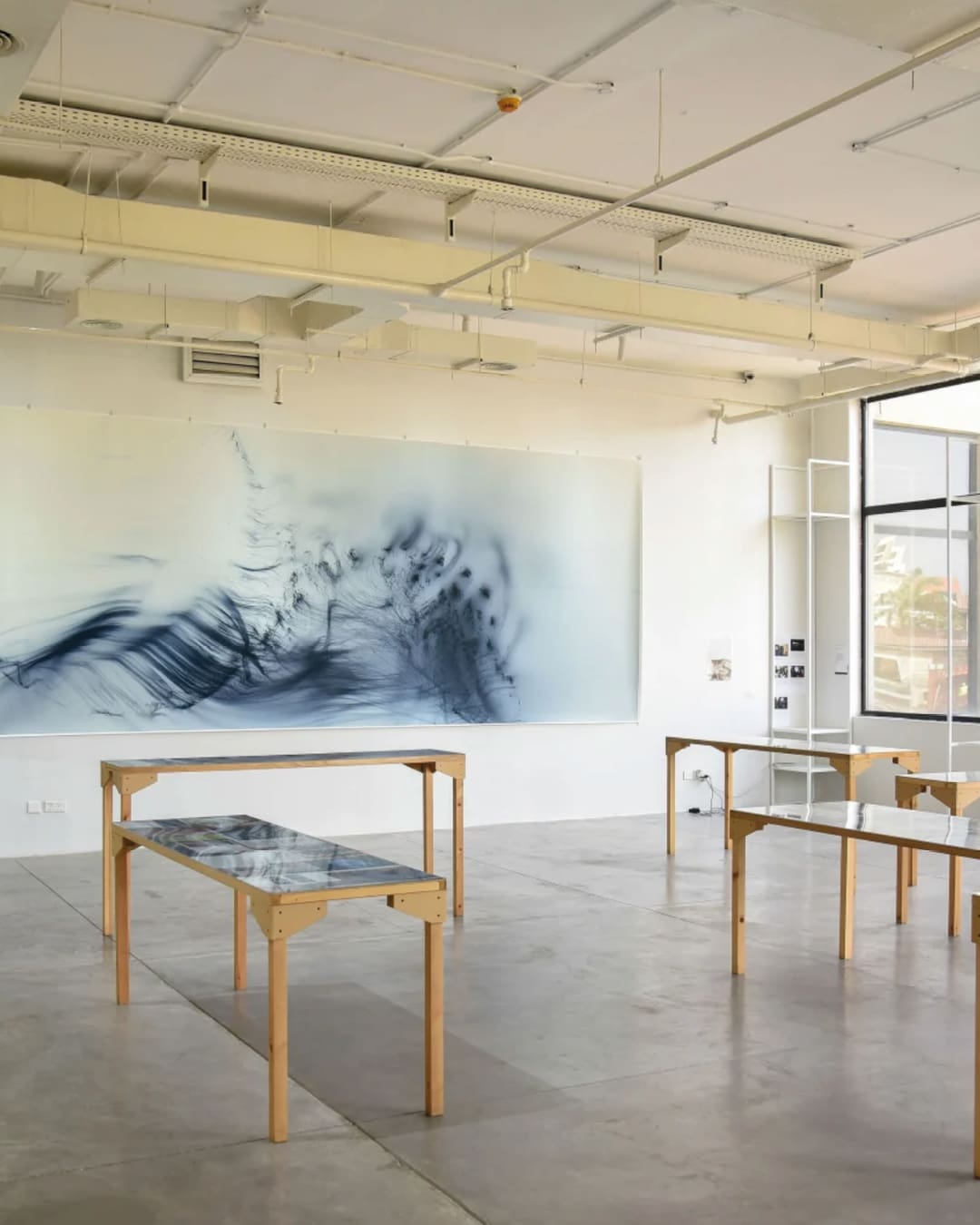 The Nigerian art scene has grown considerably over the last few years, and Lagos has emerged as a rich hotspot for galleries showcasing contemporary art, traditional craft, and 20th century modernism. While there is still limited access to opportunities and resources for artists, many have come together to plan their own exhibitions, sell their art independently, and use social platforms to give their art an audience.
Akin to the city's music scene, Lagos' galleries reflect the hustle culture ingrained in its residents. From spaces showcasing contemporary artworks from a spate of talented artists including Joy Labinjo, Umar Rashid, Mary Evans, Dennis Osadebe and more, to eclectic exhibitions staged by artists such as Ayanfe Olarinde and Johnson Ocheja, there's something for every art lover in Lagos. And many of these galleries and exhibitions are free to enter. You're welcome.
Omenka Gallery
Best for: Comprehensive collection of Nigeria's leading modernist
Location: 24 Modupe Alakija Crescent, Ikoyi 106104, Lagos
Price: Free entry
Omenka was founded in 2003 by Nigerian artist and curator Oliver Enwonwu, the son of Ben Enwonwu (1917-1994), one of Nigeria's leading 20th-century modernists. Housed in Enwonwu's former home, Omenka Gallery offers a uniquely personal way of experiencing the late artist's work. Aside from showing one of the most comprehensive collections of Enwonwu's work, the gallery exhibits a fine curation of emerging and established artists in diverse media, including Abass Kelani, Cedric Nunn, Dominique Zinkpè, Ima Mfon and Nnenna Okore. As such, Omenka makes for an excellent introduction to Nigerian 20th century and contemporary art.
instagram.com/omenkagallery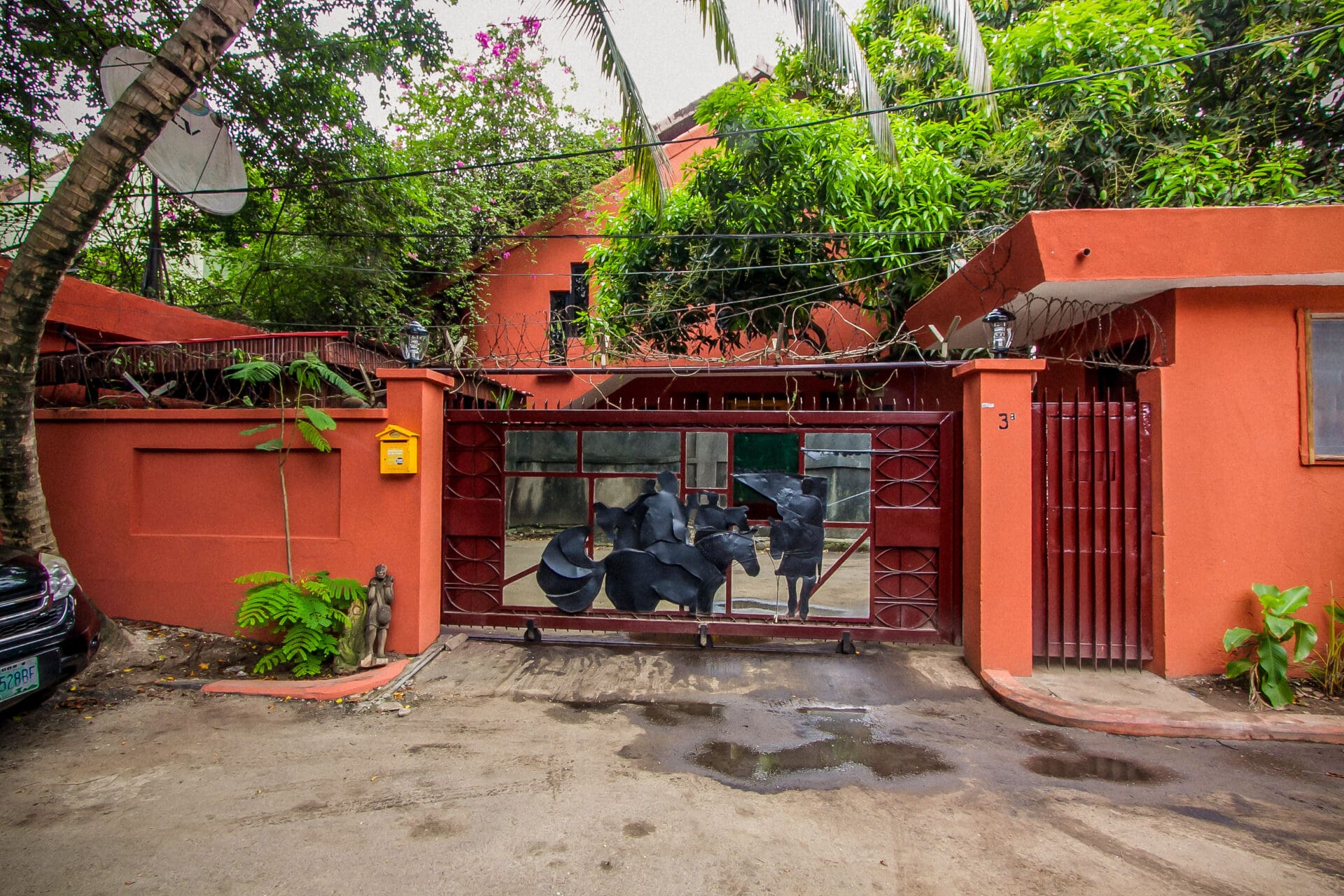 African Artists Foundation (AAF)
Best for: Emerging artists and contemporary art
Location: 3B Isiola Oyekan Close, Off Adeleke Adedoyin Street, Victoria Island, Lagos
Price: Free entry
Located in the upscale Victoria Island neighbourhood, African Artists Foundation (AAF) is one of the most popular galleries in Lagos. Formed as a non-profit in 2007, AAF is dedicated to providing Nigerian and international artists with a creative platform. The gallery periodically hosts artist residencies and exhibitions for emerging African artists including Ayanfe Olarinde, David Palacios, Johnson Ocheja, Isshaq Ismail and many others. In addition to its exhibitions and workshops, AAF organises two flagship projects annually – the Lagos Photo Festival, and the National Art Competition – furthering its mission to be a conduit for a new generation of artists.
africanartists.org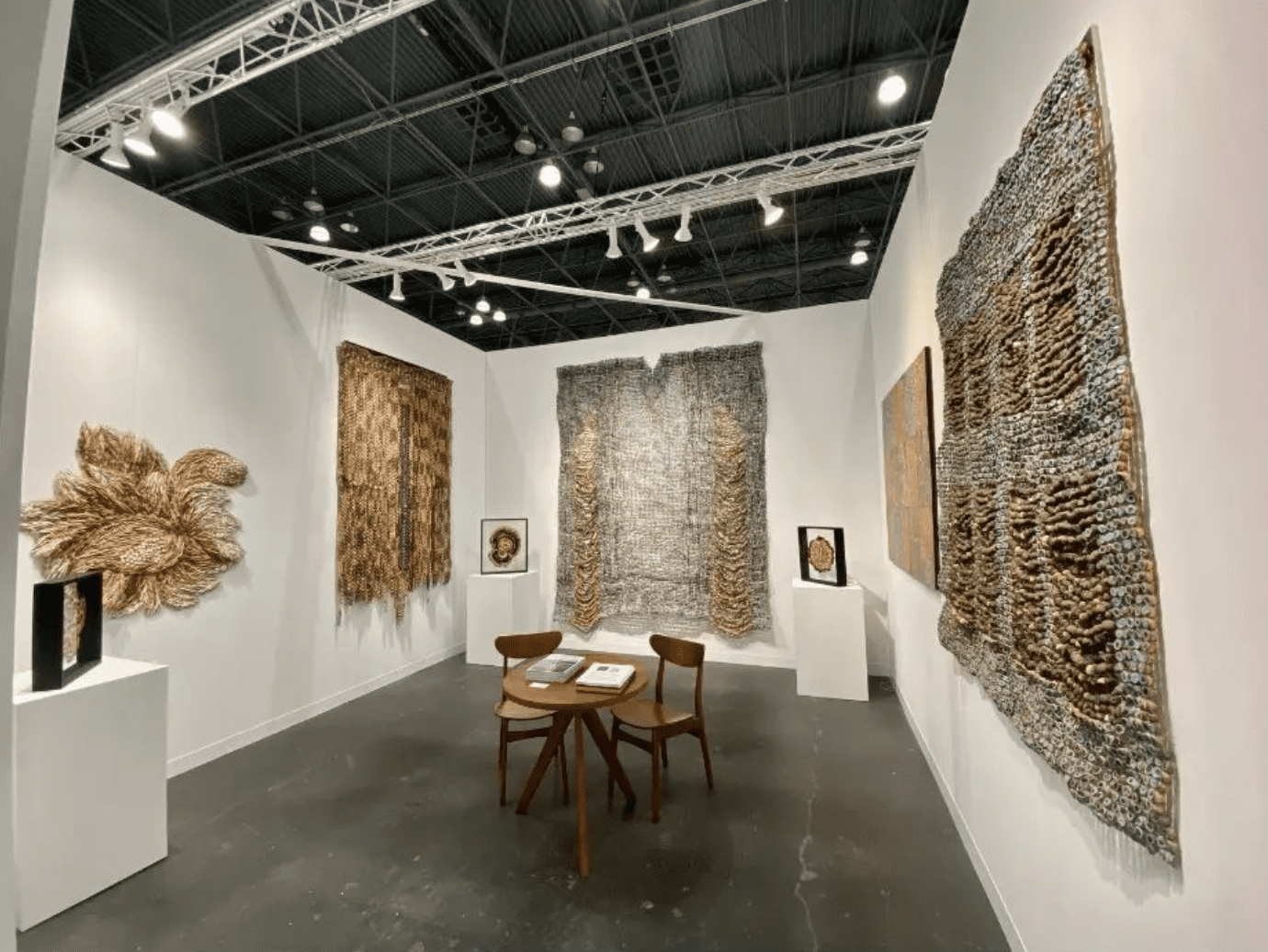 kó Art Space
Best for: Instagram material
Location: Flat 2, 36 Cameron Road, Ikoyi 106104, Lagos
Price: Free entry
kó was launched by Kavita Chellaram, an art collector and founder of Arthouse Contemporary in Lagos. Dedicated to promoting art and encouraging creativity, kó has a dual focus in championing Lagos' leading artists from the modern period such as Ben Enwonwu and Bruce Onobrakpeya, and celebrating emerging and established contemporary artists across Africa and the diaspora, including Peju Alatise, Edozie Anedu, Stephen Tayo and more. Despite its small size, kó is one of the most exciting galleries in Lagos, with a distinctive art deco interior. Its spacious open plan and broad windows provide a calm and serene environment for visitors to peruse its extensive collection of contemporary art.
ko-artspace.com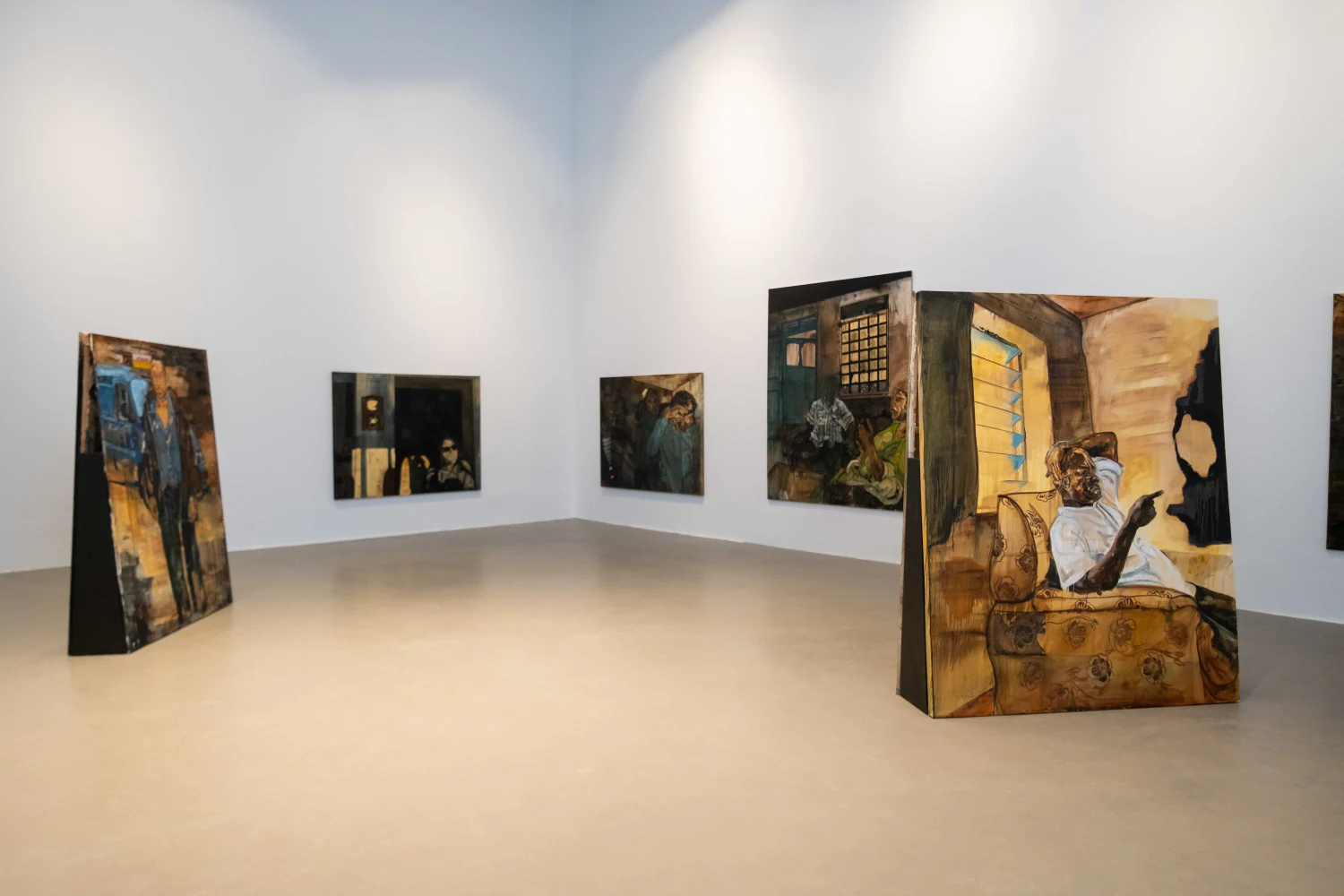 Tiwani Contemporary
Best for: Contemporary art with international appeal
Location: 13 Elsie Femi Pearse Street, Victoria Island 106104, Lagos
Price: Free entry (Closed Sunday and Monday)
Nestled in the serene Elsie Femi Pearse Street on Victoria Island, Tiwani Contemporary is one of the newest additions to the Lagos art scene, having opened in February 2022. Tiwani is often described as a 'diasporic consult' due to its representation of contemporary artists from across the African diaspora, including those based in the Global South. The gallery hosts Art Connect, a dynamic and innovative public programme of events, panel discussions and curated projects at the gallery, in collaboration with partners in London and across the UK. The annual programme is developed in collaboration with The Centre for Contemporary Art, Lagos, and supported by the A.G. Leventis Foundation.
tiwani.co.uk
Yemisi Shyllon Museum of Art (YSMA)
Best for: A personal collection of modern Nigerian art
Location: Pan-Atlantic University, Km 52 Lekki – Epe Expy, Lagos
Price: Entry from 2,000 NGN / 4.9 USD
YSMA is a privately owed art museum founded by Prince Yemisi Shyllon, who is one of the most comprehensive and diverse art collectors in Lagos. The museum is home to more than 1000 artworks from his personal collection, featuring work from a talented spate of artists including familiar names like Ben Enwonwu and Yusuf Grillo, as well as newer names like Kelani Abass. Found inside Pan-Atlantic University, the museum has become an educational and informative source for art teachers, collectors and lovers alike.
museum.pau.edu.ng
Nike Art Gallery
Best for: A gargantuan archive of African art and craft
Location: 2 Oba Yekini Elegushi Road, Lekki Phase I 106104, Lekki
Price: Free entry
Nike Art Gallery is one of West Africa's largest and most comprehensive repositories for traditional African art and craft, including natural indigo dyeing, painting, weaving, quilting and sculpture. The gallery was founded by artist and designer Nike Davies Okundaye in 2009 with an aim to positively transform the often neglected craft scene in Lagos. Now located in a sprawling four-storey building in Lekki, Nike Art Gallery has expanded into an art and textile museum consisting of over 7,000 pieces in its permanent collection. Visitors can also take an art course with Nike, or go on one of her week-long retreats in Osun state (Osogbo), Kogi state (Ogidi) and Abuja, where guests are invited to practice traditional beadwork and weave local fabrics such as adire and batik.
nikeart.com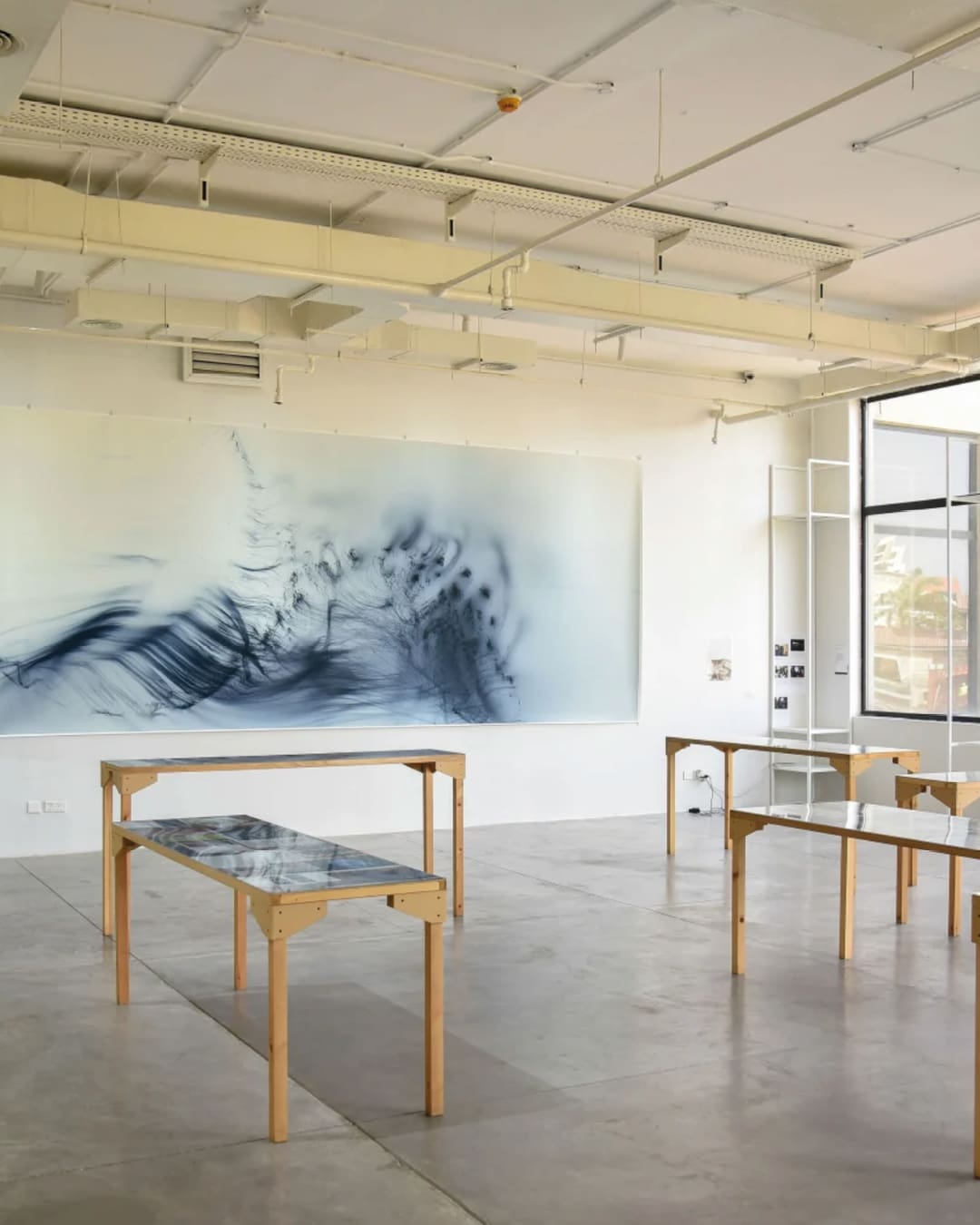 Art Twenty One
Best for: Contemporary art
Location: 1415 Adetokunbo Ademola Street, Victoria Island 106104, Lagos
Price: Free entry (on appointment only on Sundays and Mondays)
The in-house gallery at Eko Hotel & Suites in Victoria Island, Art Twenty One is a small space dedicated to contemporary art and design. Since its opening in 2013, the gallery continues to elevate conversation around art in Lagos, presenting its collection in a bolder and fresher interior than many of its competitors. Currently, the gallery is gearing up for a new season of exhibitions, and is only inviting guests to peruse the limited collection in its foyer, which is all the more reason you should consider staying at Eko.
arttwentyone.ng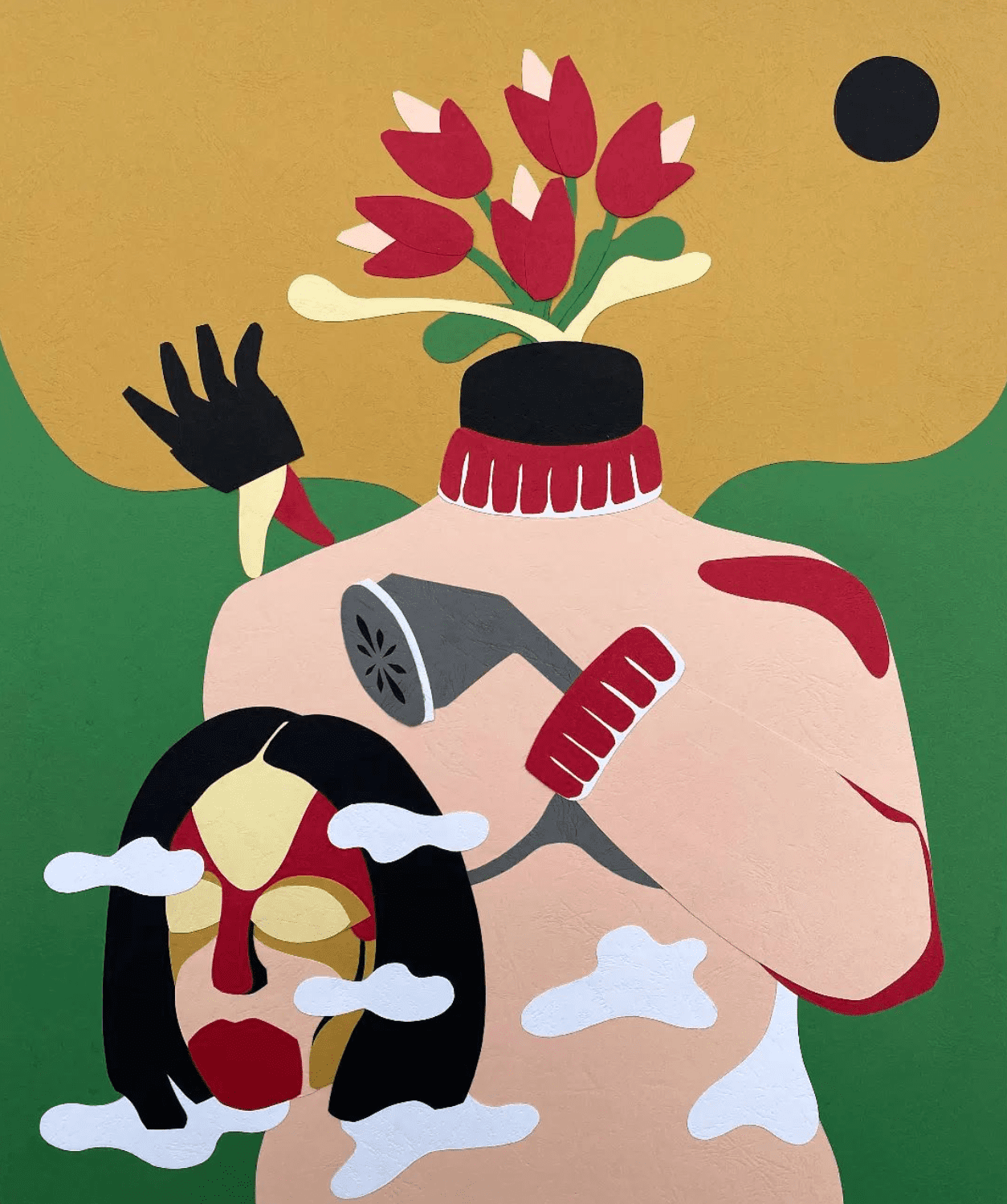 Affinity Art Gallery
Best for: Contemporary African art
Location: 1-7 Muri Okunola Street, Victoria Island 101241, Lagos
Price: Free entry
Affinity Art Gallery is dedicated to promoting African artists to an international audience. Since its opening in 2020, the gallery has focused on bringing the works of emerging and mid-career artists to the fore, and in recent times, has also begun providing a public education programme for schools across the country. The gallery is home to exciting works from some of the youngest and brightest in Lagos, including Donna Duke, Chiagozie Obi, and Adaeze Okaro. Currently, Affinity is staging a group exhibition called Desire Lines, featuring four emerging artists from Nigeria and South Africa – the culmination of the first emerging artists open call issued by the gallery at the beginning of 2022.
affinityart.gallery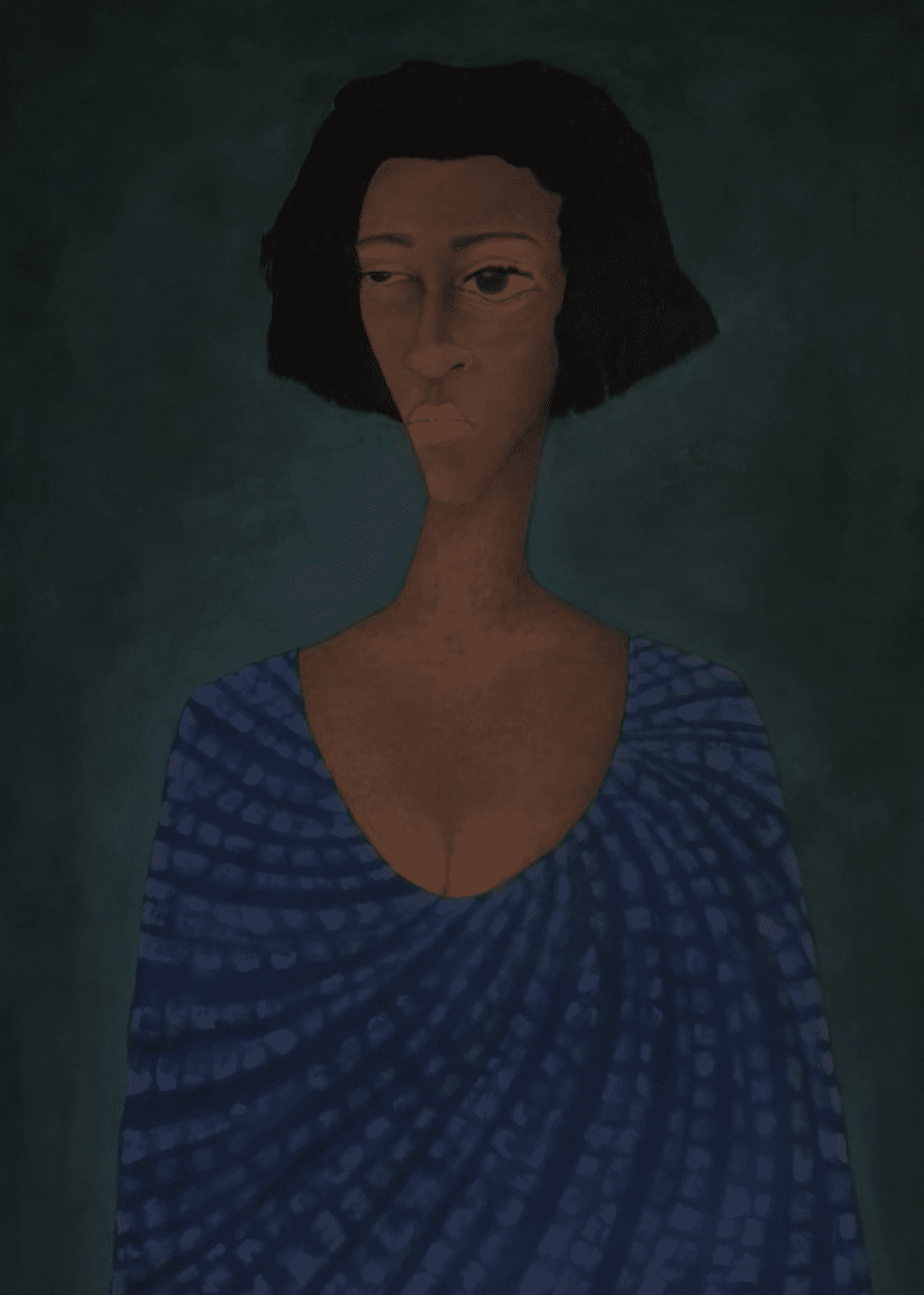 Ogirikan Gallery
Best for: Affordable art
Location: 77 Awolowo Road, Ikoyi 106104, Lagos
Price: Free entry, paid exhibitions
Ogirikan maintains a firm belief that art ought to have a place in every household, and so champions affordable and quality contemporary art for a new generation of collectors. Located in the busy commercial area of Ikoyi, Ogirikan offers a cosy environment for visitors to enjoy their 1000-piece collection. The gallery largely stocks medium and miniature format paintings and drawings by emerging artists, and even hosts a miniature art fair, which is well worth checking out.
ogirikan.com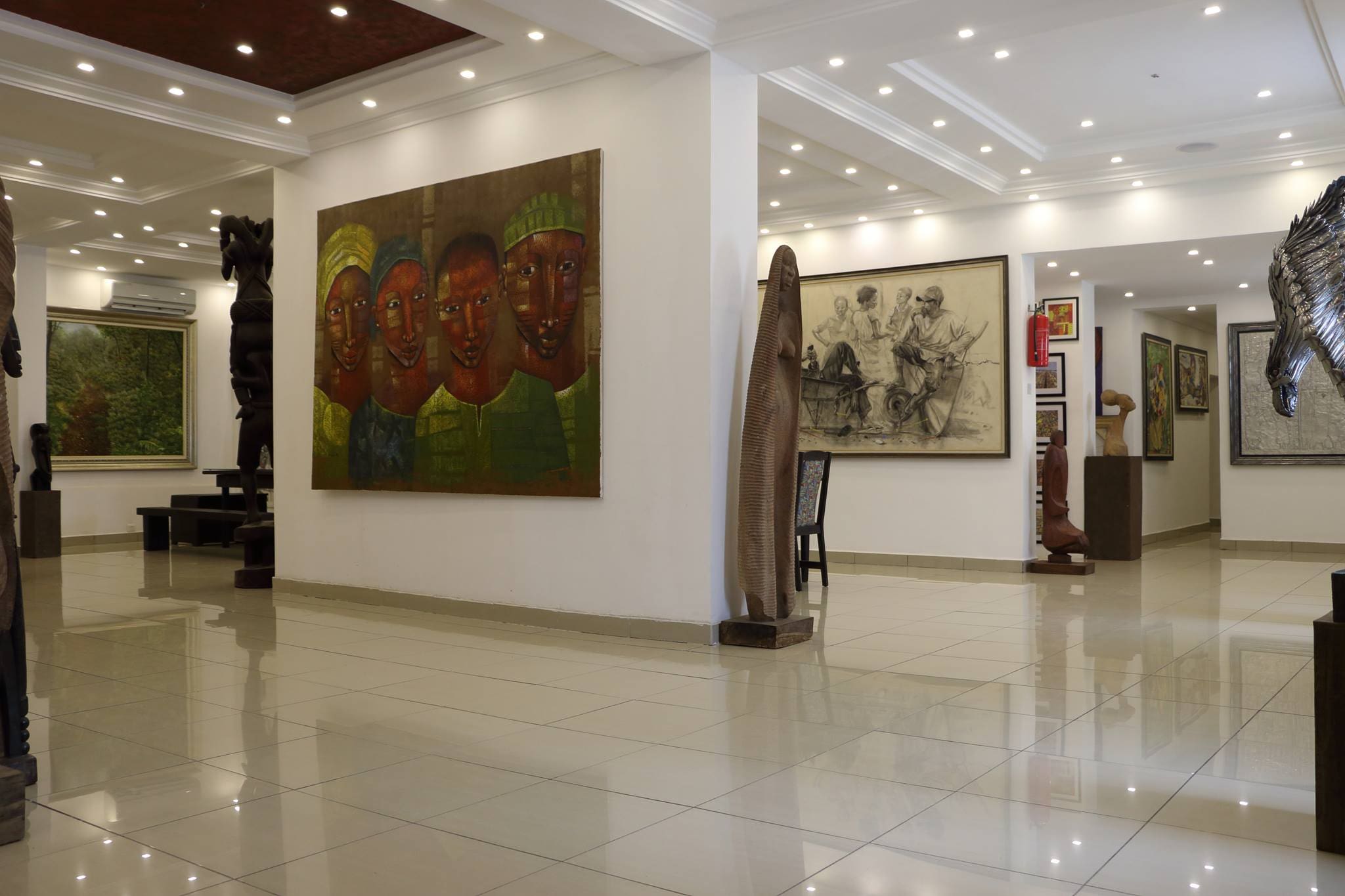 Thought Pyramid Art Centre
Best for: Contemporary art from Africa and the diaspora
Location: 96 Norman Williams Street, Ikoyi 106104, Lagos
Price: Free entry
Another interesting opening in the city is the Thought Pyramid Art Centre, it's distinctive pyramid structure unmissable on Norman Williams Street. Aside from the remarkable exterior, Thought Pyramid is also one of the leading modern and contemporary art galleries in Lagos, and was once home to Art X Lagos, one of the premier art shows in the city. Located in Ikoyi, the gallery represents an eclectic mix of artists from Africa and the African diaspora, and aims to bring art appreciation to the general public through an active focus on art education at all levels, from children to adults.
thoughtpyramidart.com
Looking for a hotel in Lagos? Consult the ROADBOOK guide to the best places to stay.