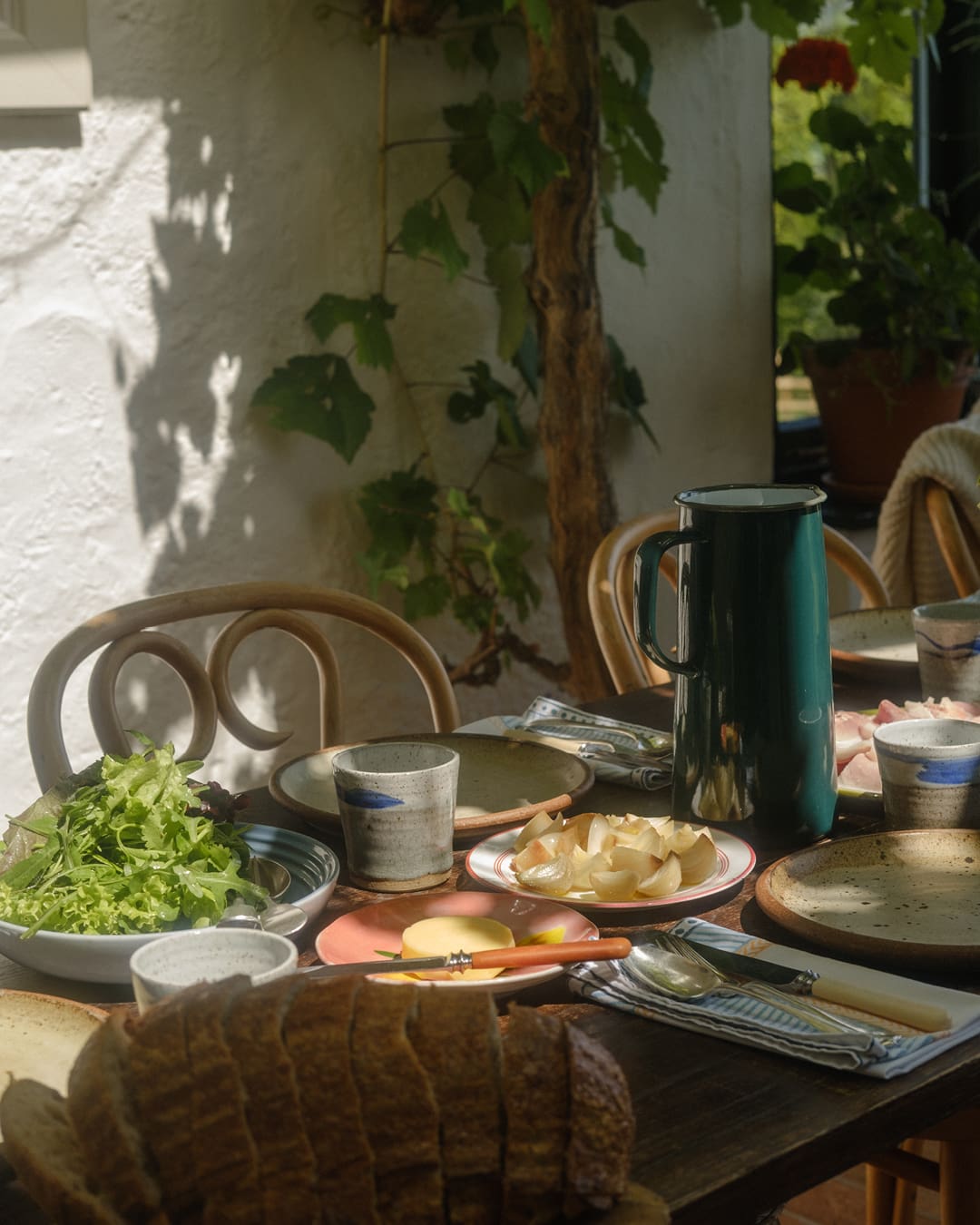 The best farm-to-table restaurants in the UK
Last updated: August 23, 2023
From reigning stalwarts to ambitious green-minded newcomers, these authentic farm-to-table restaurants are transforming bucolic corners of the UK
Railing against a restaurant industry beset with food miles, the farm-to-table movement (and its two bedfellows hyper-localism and hyper-seasonality) has gained incredible traction in the UK over the past decade. The philosophy at its core is nothing new: pragmatic eating defined by what's good and abundant at any point over the agrarian year. It's there in John Seymour's 1961 Suffolk pastoral The Fat of the Land. In The Good Life, the BBC's 1970s smallholding sitcom. The early, glory days of Hugh Fearnley Whittingstall's River Cottage. And, of course, in a culture of localised agriculture and eating that whole countries subsided on before the advent of import/export economies.
The current trend's earlier rumblings could be heard in two temporally and geographically distant restaurants. First is Simon Rogan's Cartmel joint L'Enclume, which was founded in 2002 with a keen eye on local provenance and seasonality, and now has three Michelin stars and its own standard-setting farm. Second is Tom Adams' and April Bloomfield's Coombeshead Farm, which launched in the east Cornwall wilds in 2016, and whose verdant, tumbledown agriturismo vibes were met with genuine rapture.
Now, a wider cohort of green-fingered and minded chefs – many of whom have decamped from the city to more verdant pastures – are living out their farm-to-table dreams and creating some of the most meticulous food in the country in the process. These are the best farm-to-table restaurants in the UK, from Cornwall to Kent.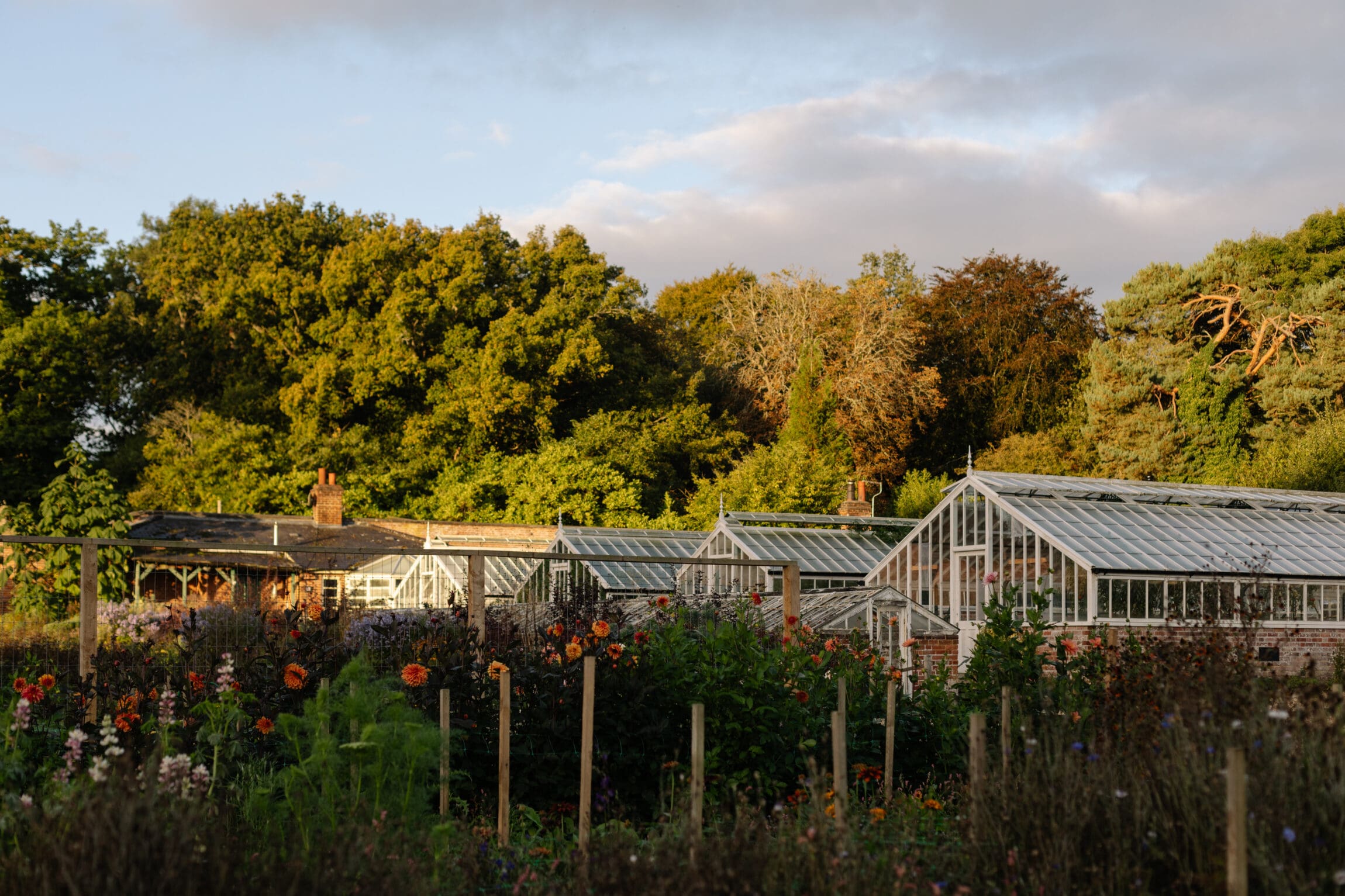 Crocadon Farm, Cornwall
Address: St Mellion, Saltash, Cornwall, PL12 6RL
Price: Evening tasting menu for 95 GBP, Sunday lunch for 45 GBP
Chef Dan Cox was head of the pass at Simon Rogan's London restaurant Aulis before decamping to the Cornwall/Devon borders in 2017. Crocadon is perhaps the contemporary iteration for the farm-to-table model. The site is a vision: both utterly bucolic and gothically tumbledown. Sixty acres of rolling pasture, micro-orchards and gardens provide the kitchen with a cornucopia of esoteric ingredients, dug in by Cox on experimental whims and appearing in the precise forms of a lilliputian tart of fermented pea, cardoon-rennet curd cheese and dittander, or a stem of asparagus with Gertude Jekyll rose paste and beef-garum-cured egg yolk. A flock of rare-breed sheep have made mutton a mainstay, a plate of blushing loin and crisp fat a distillation of all things ovine. As if Cox didn't have his work cut out, there's also a brewery, a bakery, curing rooms and an in-house pottery studio where the restaurant's crockey is crafted, finished by the chef in glazes of crab shell, bone and fig leaf.
crocadon.farm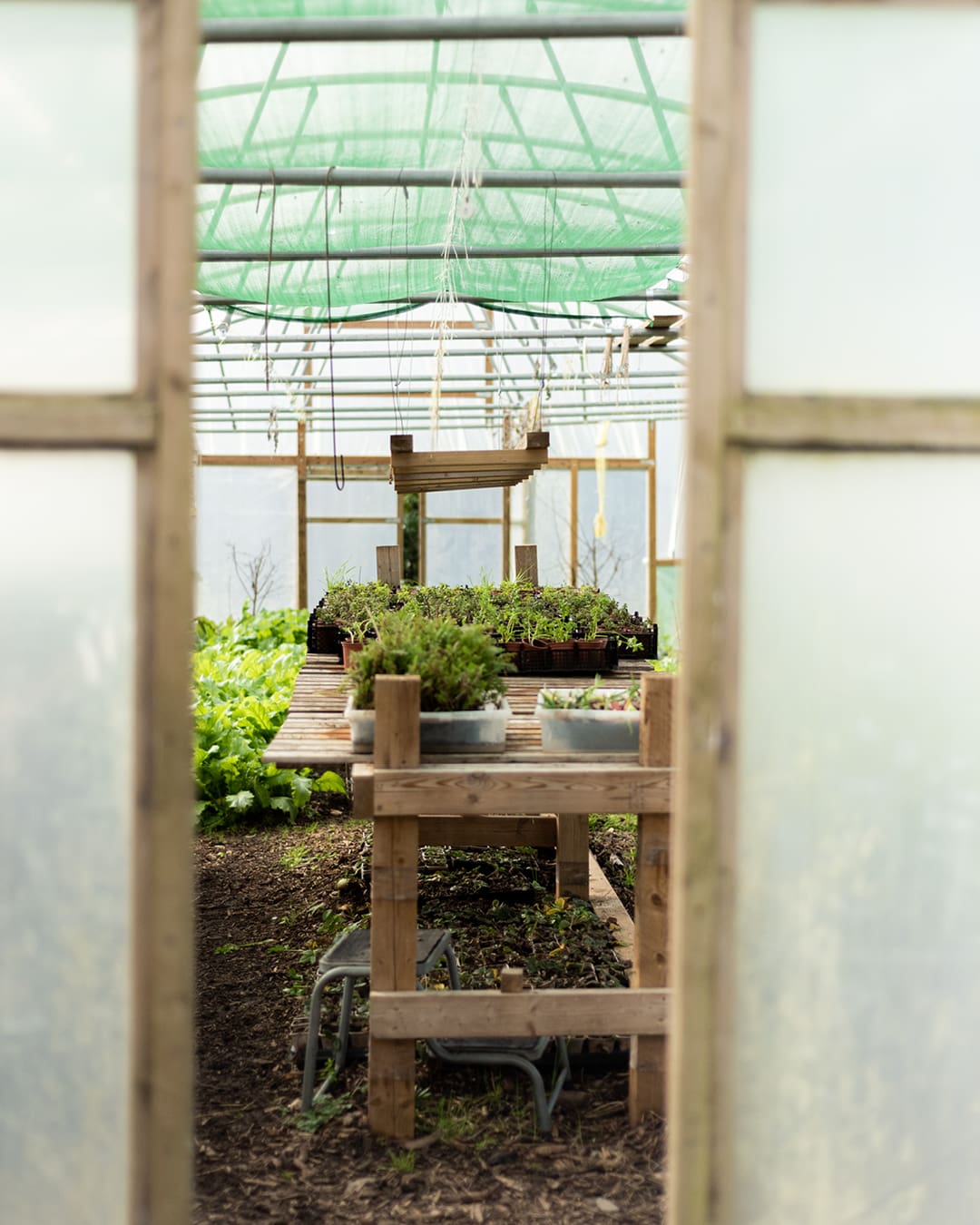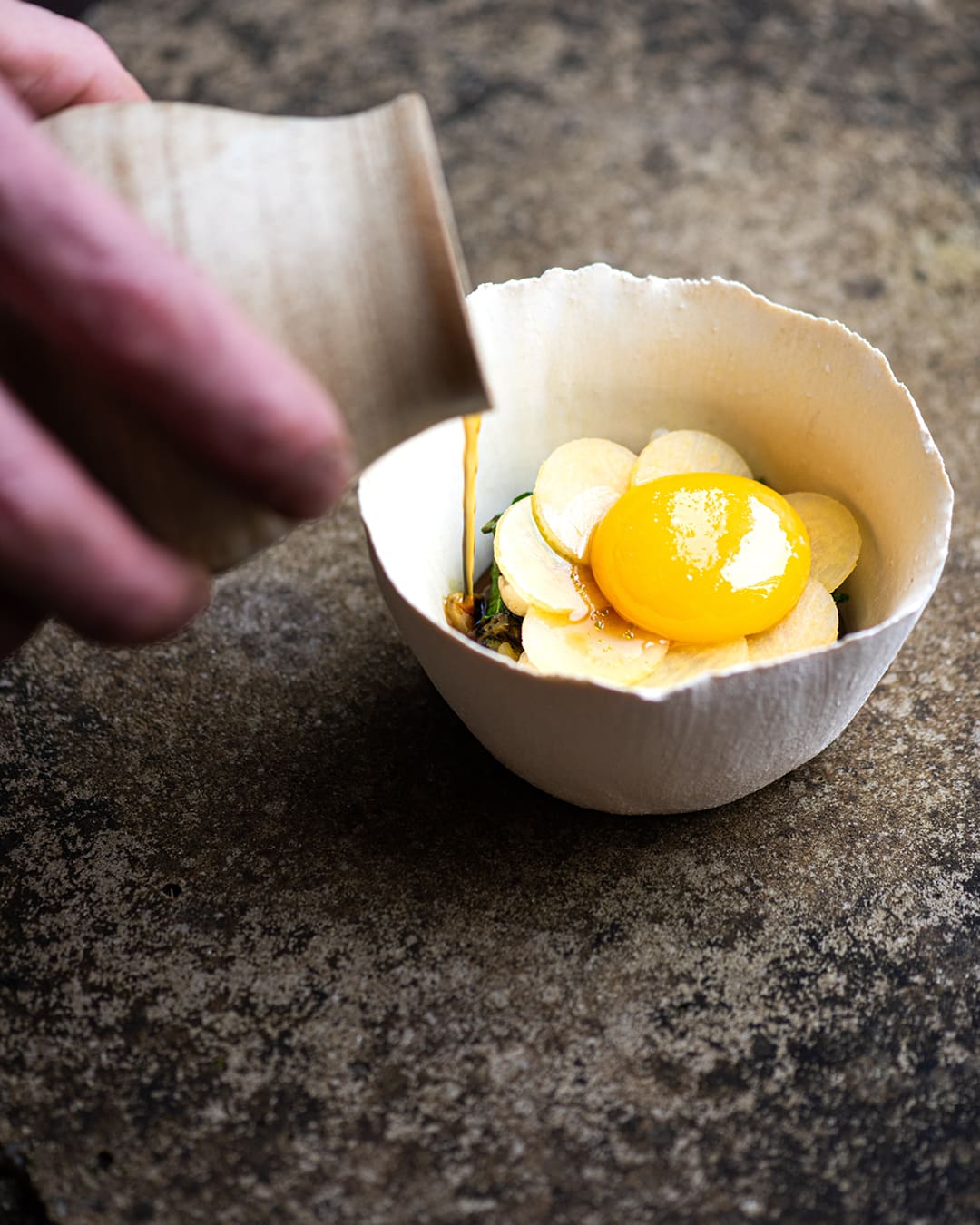 Osip, Somerset
Address: 1 High Street, Bruton, Somerset, BA10 0AB
Price: Set menu for 120 GBP, shorter set lunch menu for 69 GBP
The defacto nexus of east Somerset's burgeoning food scene (see also Holm, Pythouse Kitchen Garden and The Three Horseshoes), Osip – in the charming, Hauser and Wirth-approved town of Bruton – is the serene vision of chef Merlin Labron-Johnson, whose tasting menus of seasonal titbits are guided largely by produce he's grown himself, at nearby Dreamers Farm, as well as other elements sourced from nearby producers. Dishes could skew from Westcombe Dairy ricotta with new-season broad beans and peas, to black bream with summer girolles and monksbeard, to a pistachio Paris Brest with rocket ice cream and verjus jam. But a simple broth – perhaps vegetable split with garlic oil, or a chilled tomato tea with fig leaf oil – is a year-round staple. "The simple cup of liquid," says Labron-Johnson, "is a distillation of our ethos at Osip."
osiprestaurant.com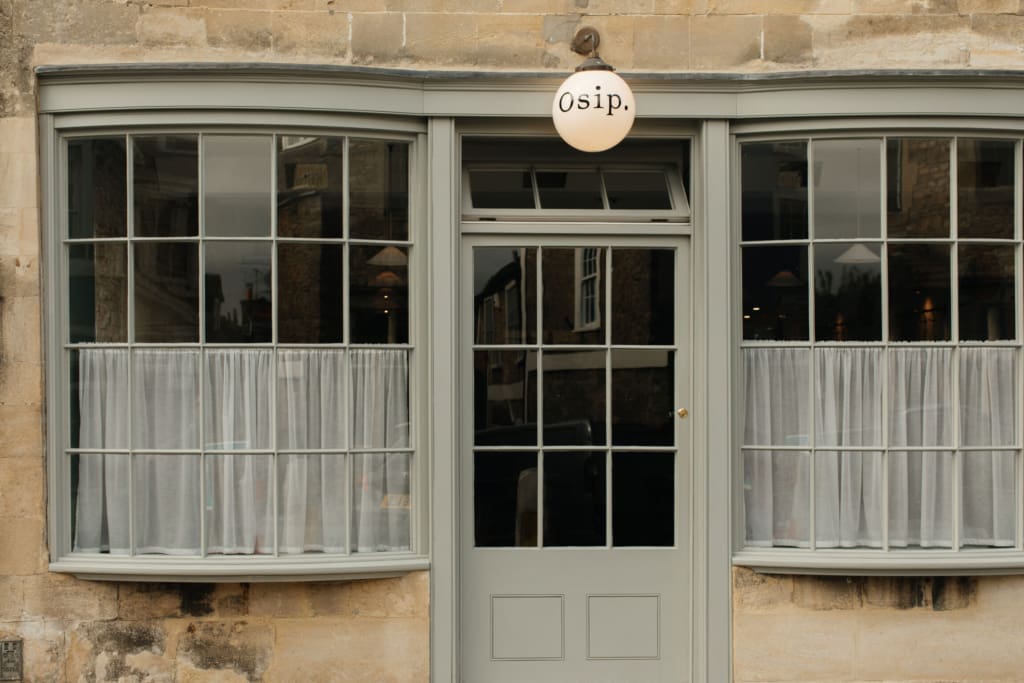 Coombeshead Farm, Cornwall
Address: Lewannick, Launceston, Cornwall, PL15 7QQ
Price: Rooms from 150 GBP, dinner or Sunday lunch for 45 GBP
With 66 acres of arcadian arable farmland, meadows, valleys and glistening brooks, a drove of furry Mangalitsa pigs, a feted bakery, and Cornwall's most iconic copse, Coombeshead Farm is a place of epicurean pilgrimage like few others. Opened in 2016 by ex-Pitt Cue honcho Tom Adams and April Bloomfield, of New York's late The Spotted Pig, it was once the UK's epochal farm-to-fork experience. The vibe has slickened a little since, but it's still a truly special place. The ingredients grown, reared, fermented and foraged on the rugged estate – served in a beautiful, hop-strewn dining room – remain irresistible, dotted with things like Mangalitsa terrine, marinated radish and broad bean tops with ricotta, and the Farm's own sourdough, considered the country's best by many. The OG for a reason.
coombesheadfarm.co.uk
Wilsons, Bristol
Address: 24 Chandos Road, Redland, Bristol, BS6 6PF
Price: Six-course set menu for 68 GBP, three-course set menu for 30 GBP
A platonic ideal of a neighbourhood restaurant, located in Bristol's sleepily refined Redlands neighbourhood, Wilsons is utterly dictated by the spoils of its own two-acre farm, tended with a keen no-dig philosophy. "The way we judge our success is against our impact on the environment, and our ability to represent our surroundings," says chef-founder Jan Ostle. A weekly changing set menu is a lyrical paean to the seasons. In practice, this progressive ethos manifests in fragrant, delicate mouthfuls of cock crab with chamomile, and garden herbs with meringue, or more robust ones of aged Longhorn beef with turnip kimchi, and Woolley Park duck with smoked beetroot. The short list of natural wines and booze-free kefirs and kombuchas are a neat extra showcase for the holistic remit.
wilsonsbristol.co.uk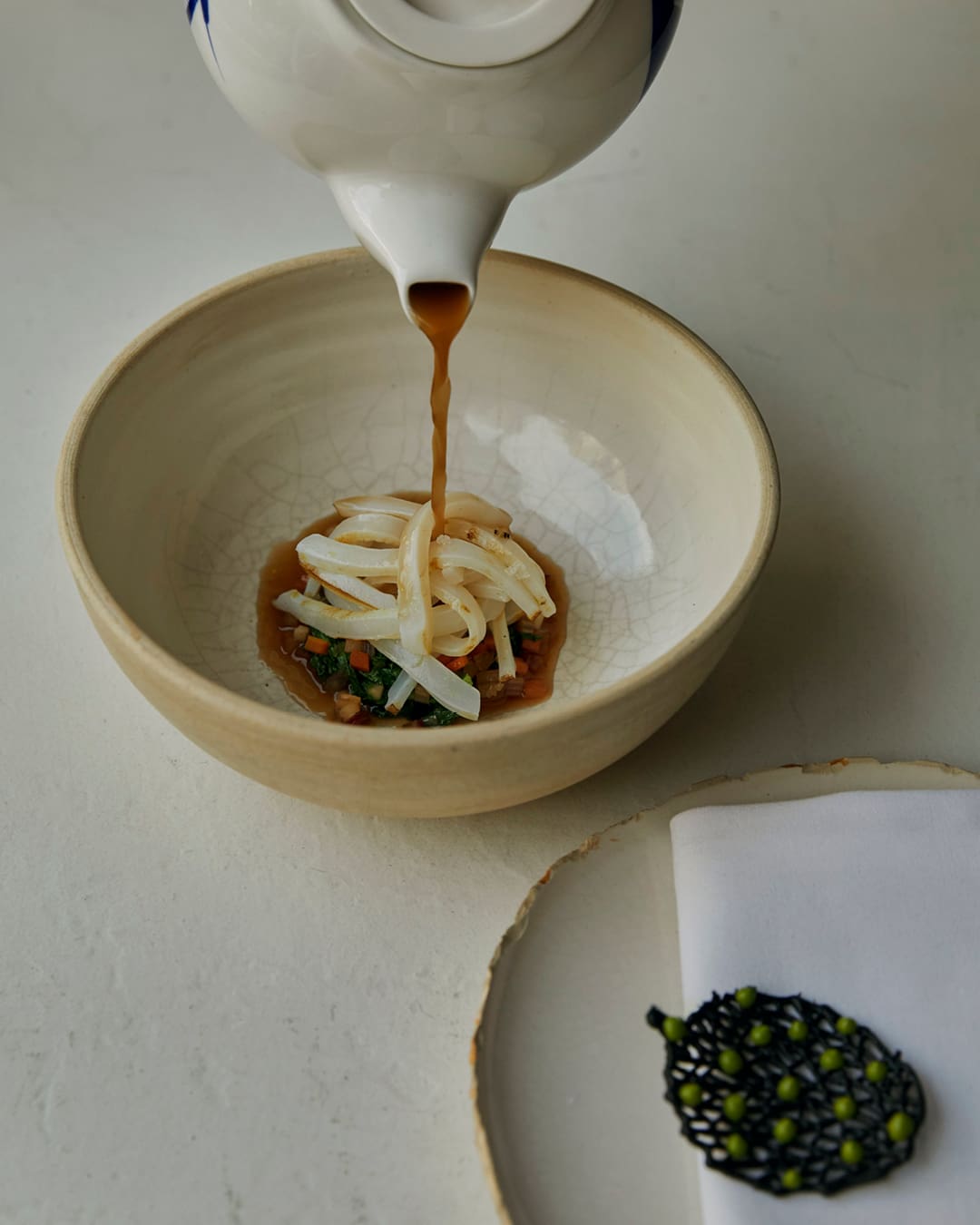 Glebe House, Devon
Address: Southleigh, Colyton, Devon, EX24 6SD
Price: Rooms from 139 GBP, lunch or dinner from 30 GBP, tasting menu for 60 GBP
Set in a beatific tract of rolling Devon countryside, a little north of Beer cove, Glebe House is an indomitably English take on the traditional Italian agriturismo. It was inspired by founder Hugo's formative time in the country, immersing himself in artisanal food production and seasonally rustic cooking before returning to London to clank pans at The Marksman and Sorella, among others. The house – an old Georgian vicarage, where Hugo grew up – sits on a 16-acre smallholding, providing the kitchen with seasonal gluts of produce that might find their way onto the beautifully conceived menus in the form of a dulce brioche with brown crab and grilled cabbage, tagliarini with treviso and pancetta, or in less adulterated, pickled form. An in-house bakery, from which Hugo runs bread and pasta making courses, completes the transplanted turismo idyll.
glebehousedevon.co.uk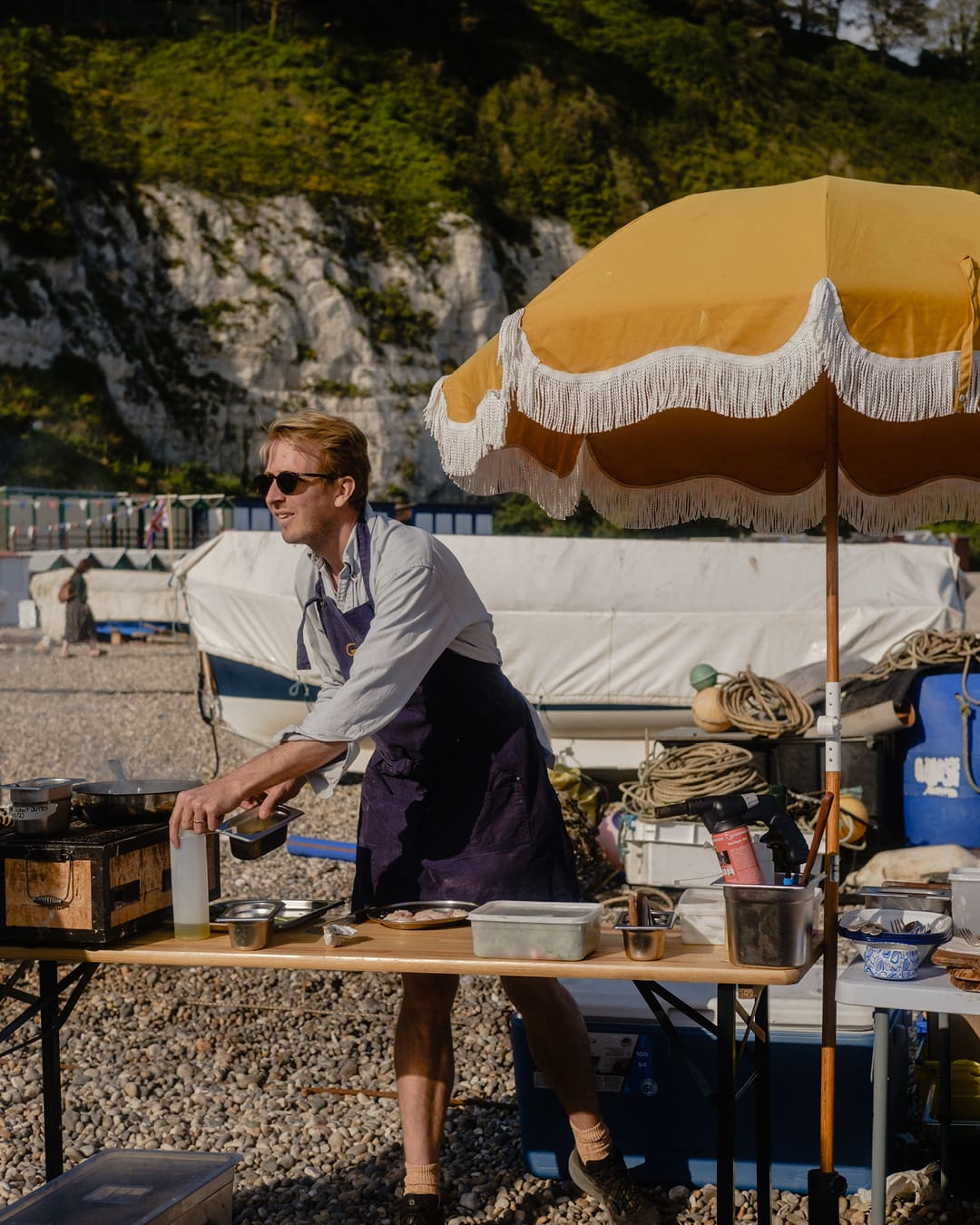 The Small Holding, Kent
Address: Ranters Lane, Kilndown, Cranbrook, Kent, TN17 2SG
Price: eight-course tasting menu for 85 GBP, five-course tasting menu for 65 GBP
"Growing our own produce on the farm, which is ten feet away from the kitchen, brings an understanding and honesty to the kitchen, and vital freshness," explains Will Devlin, the founder of The Smallholding. The transparently-named restaurant in the pretty Kentish village of Kilndown serves both 'Full Acre' and 'Half Acre' menus, derived of ingredients grown and reared on his single-acre farmstead (from red blaze broccoli and viola radishes, to native breed pigs and ducks), foraged from nearby woods and hedgerows, and sourced from other indie producers who share Devlin's keen regenerative and low-impact values. Vegetables and fruit are harvested almost immediately before cooking – their humming freshness evident in painterly plates like 'pea, girolle, elderflower' or 'hake, artichoke, garlic'.
smallholdingrestaurant.com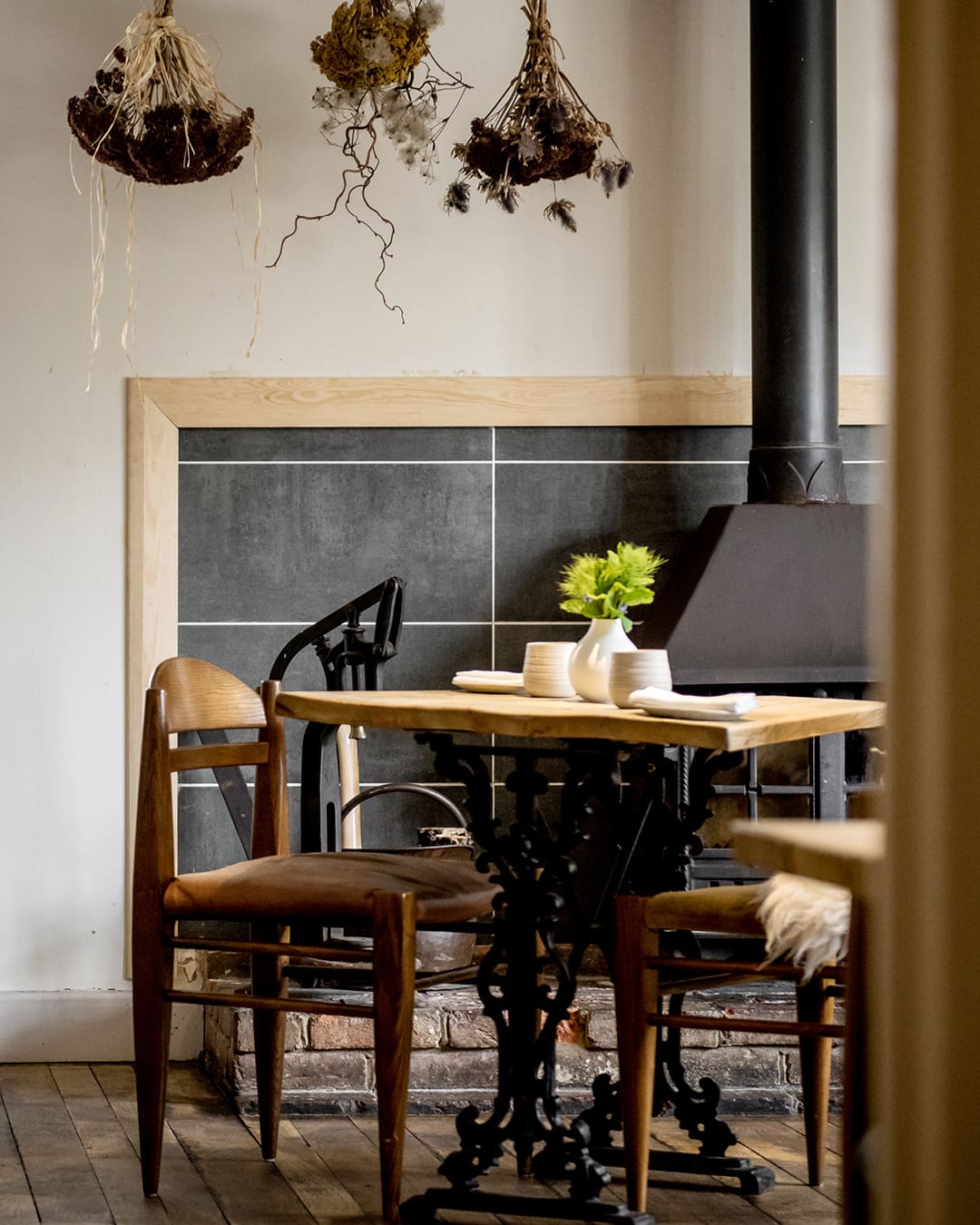 Water Lane, East Sussex
Address: Water Lane, Hawkhurst, Walled Garden, East Sussex, TN18 5DH
Price: Starters from 10 GBP, main dishes from 22 GBP
A more serenely classic take on the hyper-local model, Water Lane – founded by Nick Selby and Ian James of bijous London grocers Melrose and Morgan – is a walled garden and restaurant in one of East Sussex's most verdant corners. Chef Jed Wrobel's poetic cartes draw extensively on the estates 72 no-dig beds and 13 Victorian glasshouses (which factor a melon house and peach case, for fragrant appeal), as well as a myriad of dinky artisanal producers from the surrounding High Weald (not least the natural winemakers at Tillingham and Westwell). "Our drive," explain Selby and James, "is towards principles of self-sufficiency without being dogmatic." The credo is seen in dishes as winsome as the setting, like their seasonal caponata – a classic version with aubergines, tomatoes and celery in the summer, and a more robust cauliflower, pumpkin and squash iteration in autumn and winter.
waterlane.net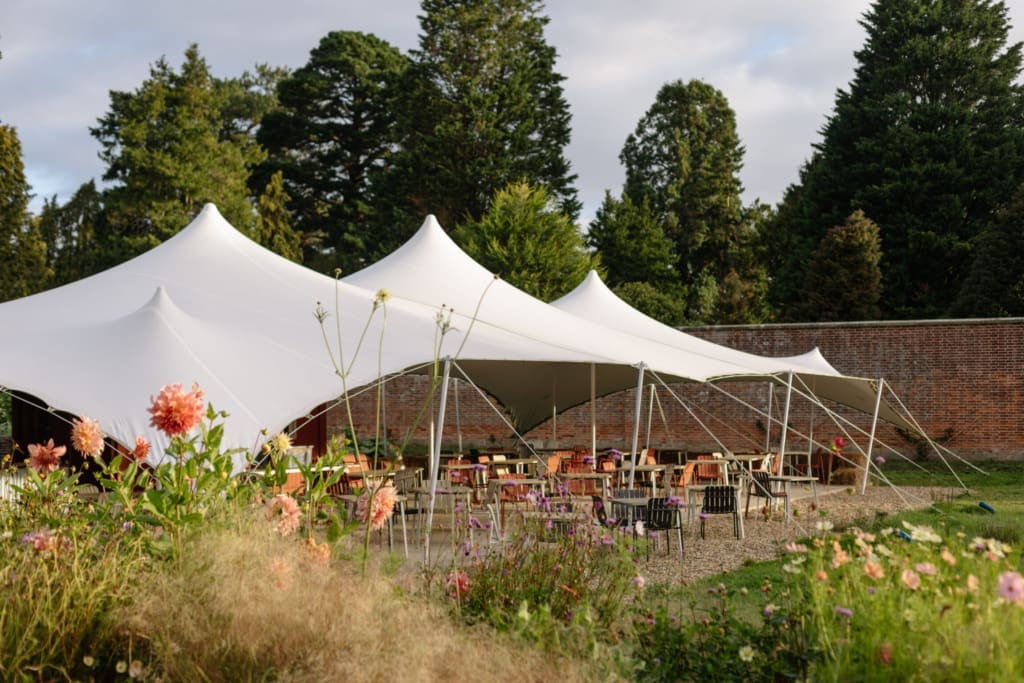 Grace & Savour, West Midlands
Address: Hampton Manor, Shadowbrook Lane, Hampton in Arden, Solihull, West Midlands, B92 0EN
Price: 15-course set menu for 155 GBP, eight-course set menu for 90 GBP (Saturdays only)
"​​Grace & Savour is all about reconnecting with the land and telling the story of growing, fishing and trying to leave the land in a better way than we found it." So explains head chef David Taylor – previously of three-star, hyper-local Oslo heavyweight Maaemo, and now firmly ensconced within the wilds of Solihull and the rarefied surrounds of Hampton Manor. His restaurant is another in thrall to the offerings of their walled kitchen garden – which he leads tours of as a precursor to dinner – and producers focusing on regenerative, biodynamic, rewilding and organic principles. The 15-course dinner is defined, Taylor says, by dishes like hand-dived scallops with mussel broth and kombu; or a caramelised whey dish with currant compote and sheep's milk sorbet – and has earned a Michelin star for the effort.
hamptonmanor.com/grace-savour/
Rogan & Co, Cumbria
Address: Devonshire House, Devonshire Square, Cartmel, Grange-over-Sands, Cumbria, LA11 6QD
Price: Three courses for 79 GBP
Simon Rogan's Rogan & Co is the sister restaurant to the more formal L'Enclume. It's also located in Rogan's epicurean South Lakeland bailiwick of Cartmel, and it also draws its ingredients predominantly from the group's farm (or, if not the wider Lake District). The menu is British, with a smattering of modern European inflections: a whipped cod's roe and nori tartlet; farm heritage tomatoes with lovage, smoked Maran yolk and oxalis; stuffed guinea hen with lettuce, purple Milan turnip and tarragon; a peach leaf sandwich with Aynsome currants (and more of this painterly ilk). It's still lofty stuff – 79 GBP for three courses – but not quite the wallet-dusting headiness of L'Enclume.
roganandco.co.uk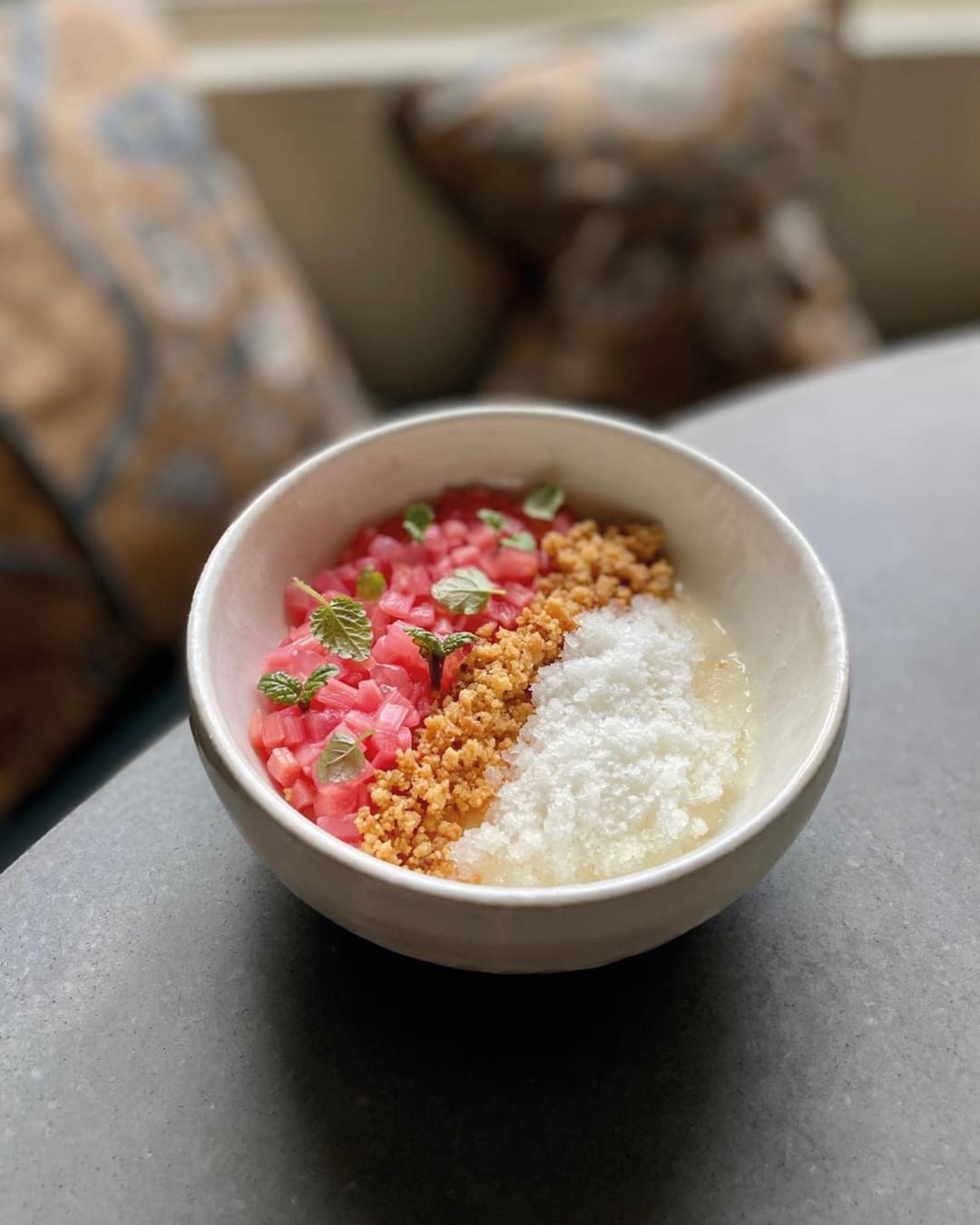 The Free Company, Midlothian
Address: Balerno, Midlothian, Edinburgh, EH14 7HZ
Price: Pay-what-you-want, but an average £50-60, plus drinks, is normal
Founded in 2016, The Free Company is a regenerative farm, seasonally-active restaurant and provisioners – driven by an ethos of reinvigorating 'forgotten rural knowledge' and located in Balerno, a village in the shadow of the Pentland Hills, skipping distance southwest of Edinburgh. The restaurant operates an egalitarian 'pay-what-you-think-it's-worth' model for its food – faintly masochistic in 2023, but presumably sustainable, given the keen bounty of organic things pulled from and reared on the estate (such as Berkshire and Mangalitsa pigs, Shetland Sheep and Highland x Dexter cows), or grown very locally. It's all served across a six-course communal menu that takes guests from the growing gardens into a converted milking byre and out to the fire pit for post-prandial snifters, for fully immersive impact.
the-free-company.com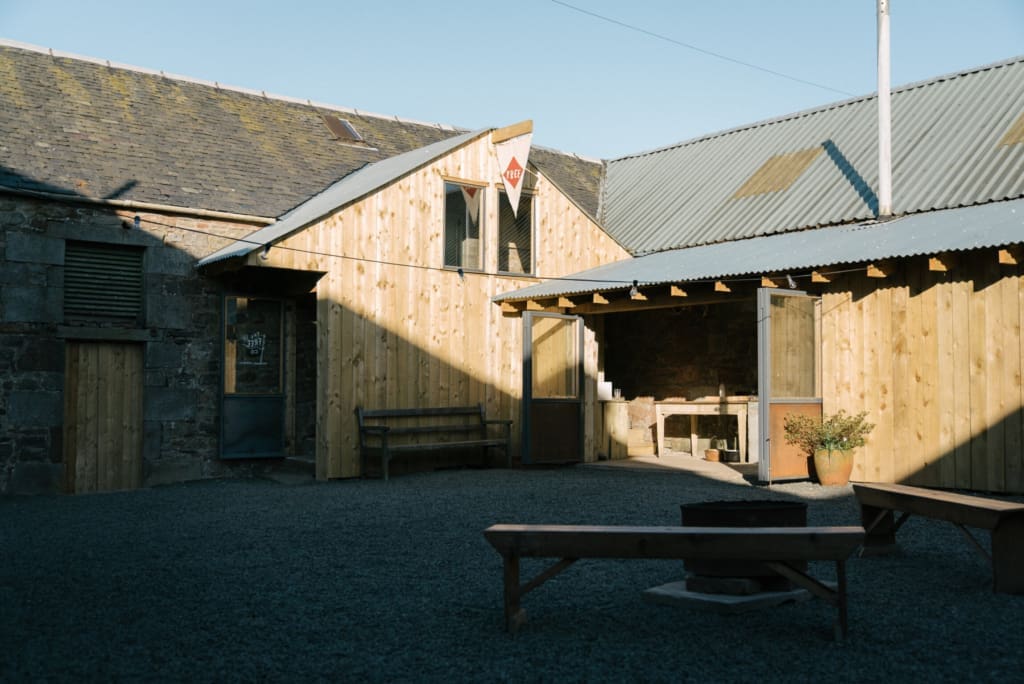 The Wild Rabbit, Oxfordshire
Address: Church Street, Kingham, Chipping Norton, Oxfordshire, OX7 6YA
Price: Mains from 19 GBP, five-course tasting menu for 75 GBP
The prettiest pub, in the prettiest part of the Cotswolds, that also happens to dish up truly meticulous plates of things from nearby farm-proprietor Daylesford Organic or reared at its Staffordshire sister estate, Wootton: meet The Wild Rabbit at Kingham. The Daylesford larder, explains exec chef Sam Bowser, is "vast… all our meat, lamb, venison, beef for Sunday lunch, chicken, poussin comes from there. It is also where our cheeses are made, and much of our fruit and veg is picked daily from the market garden." Supplementary bits come from Natoora, or other similarly minded producers. Rabbit is, inevitably, a signature (specifically in a ravioli melding richer wild and milder farmed meat) while venison is a mainstay in the chillier months.
thewildrabbit.co.uk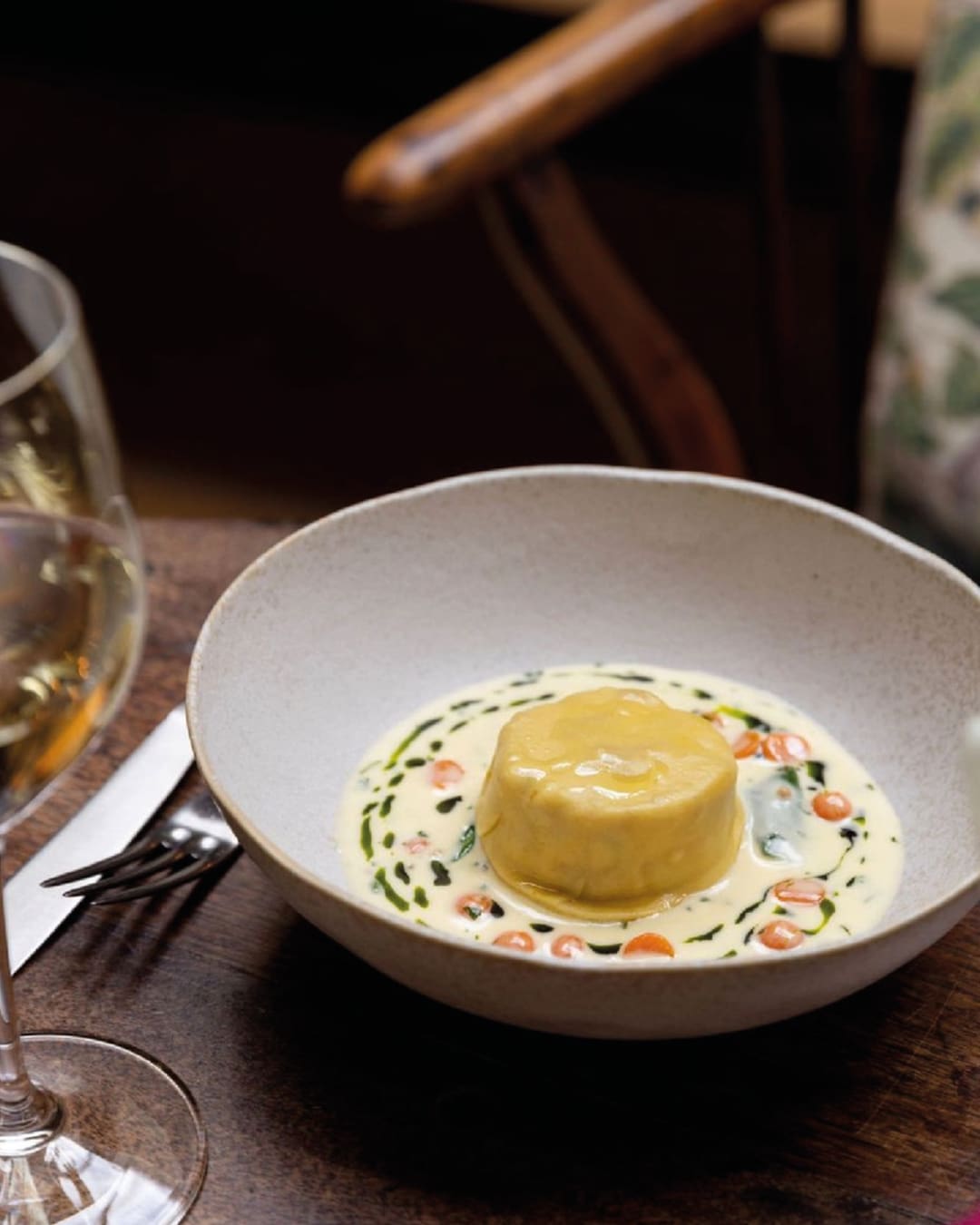 Hearth at Heckfield Place, Hampshire
Address: Heckfield Place, Heckfield, Hook, Hampshire, RG27 0LD
Price: Approx 80 GBP per head
The appointment of Skye Gyngell as culinary director at Georgian-pile-turned-hotel Heckfield Place was a perfect fit. Both evoke an elegant, pacific aura: she late of Petersham Nurseries' delightful cafe, and now chef-patron of Spring at Somerset House; the latter in its resplendent Inigo House vibes. Hearth (there's another more subdued option, Marle) draws overwhelmingly on the estate's own garden – the first at a hotel to be biodynamic certified. The 'estate to plate' menu is all cooked over an open flame – from flatbreads with fontina, radicchio and walnuts, or ember-roasted carrots with borlotti miso, to Heckfield lamb with burnt celeriac – served in a flagstoned, bushel-flecked former stables, filled with the scent of smoking beech. The farm-to-fork approach, explains Gyngell, "means we really know how and where our food is grown. As cooks it also makes us more respectful and thoughtful."
heckfieldplace.com


JOIN US FOR THE JOURNEY
Subscribe to the newsletter
City guides, culture, photography and ideas, with expert analysis on the biggest stories in travel