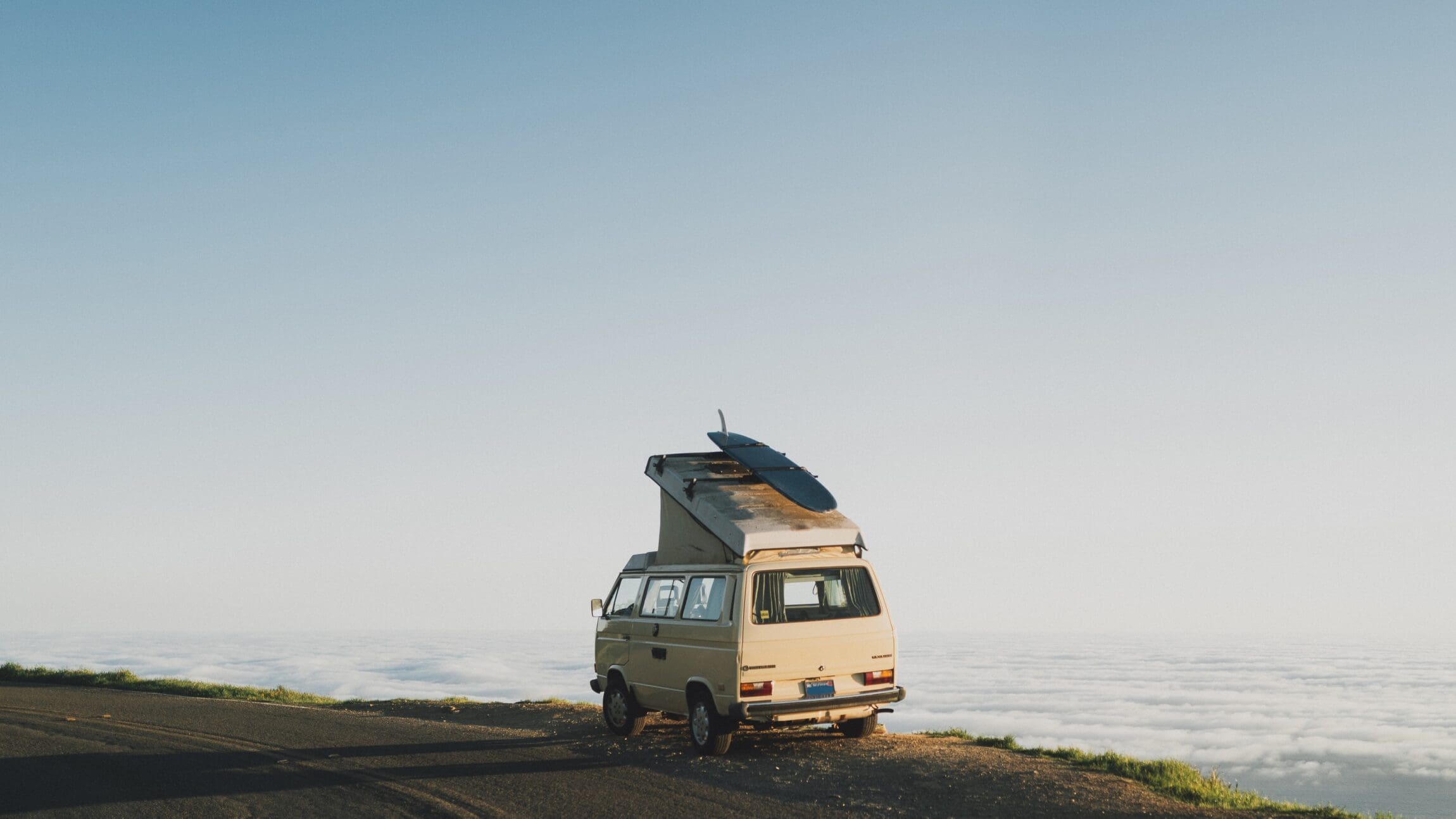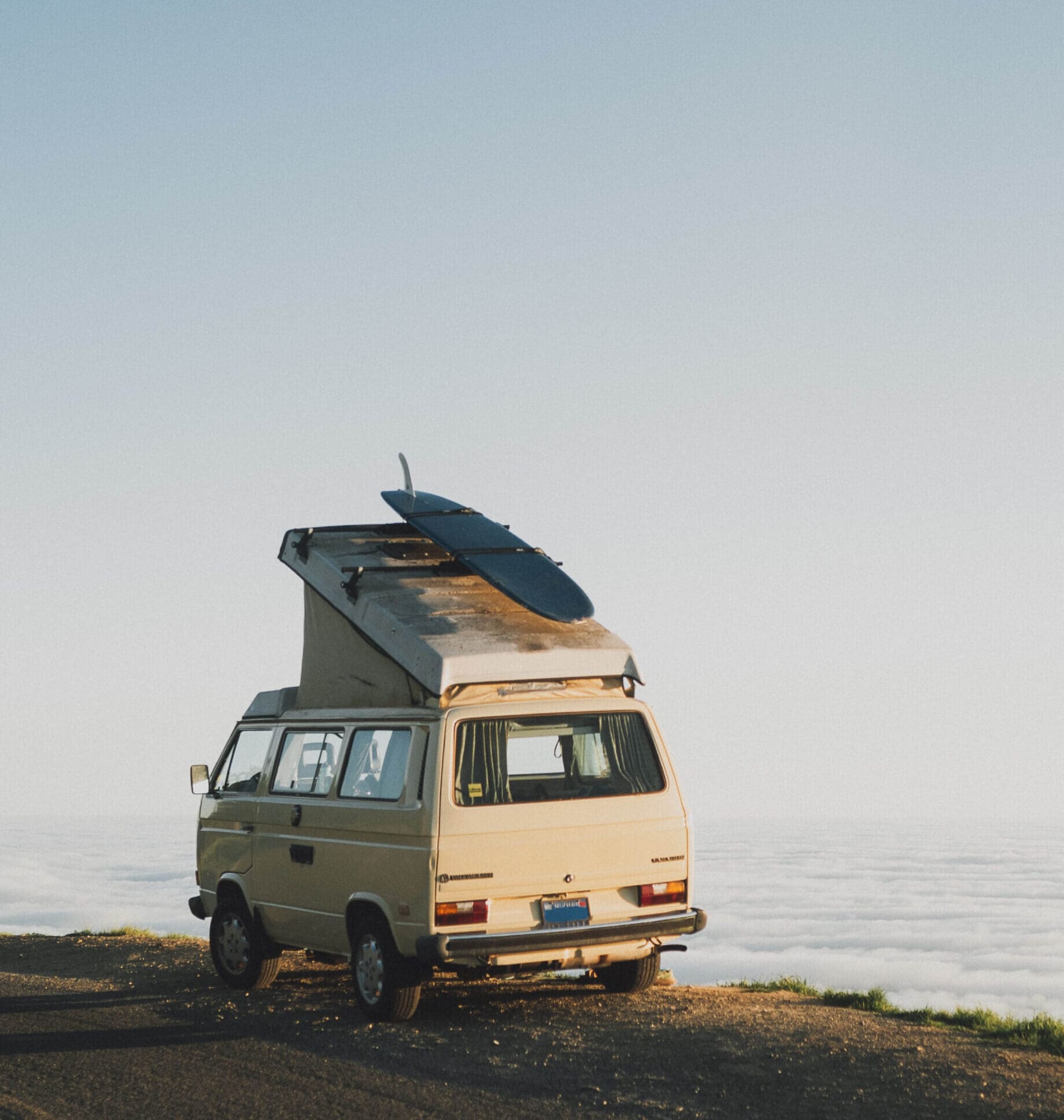 How is #VanLife evolving and diversifying?
The first generation of van-lifers set the wheels in motion for a more diverse demographic of itinerant travellers, including artists, entrepreneurs and families. ROADBOOK explores the evolving #VanLife trend, and the paradoxes of life on the road.
For most, the term 'van life' brings to mind a very particular Instagram-filtered aesthetic predominantly depicting young, straight, white couples living an idealistic life on the road, visiting beautiful locations, often with an improbably photogenic dog riding shotgun. The term 'van life' originates online as a hashtag popularised by free-spirited surfer and vintage-VW driver Foster Huntington in 2010.
The peripatetic lifestyle long predates Huntington's off-grid adventures. For centuries, people around the world have lived and travelled in caravans out of both choice and necessity – from those used by Persian merchants for trade (the word 'caravan' comes from the Persian for a group of people travelling together, karwan) to the beautiful hand-painted homes of Romani communities in Britain. It wasn't until the 1950s that America's West Coast surfer scene adopted microbuses that had space for both surfboards and sleepovers, and the counterculture developed well into the sixties, with VW's iconic Westfalia and T2 becoming symbols of the free-spirited lifestyle.
Fast forward to 2023, and #VanLife has levelled up: it's not just a lifestyle, but a social movement and an industry, too.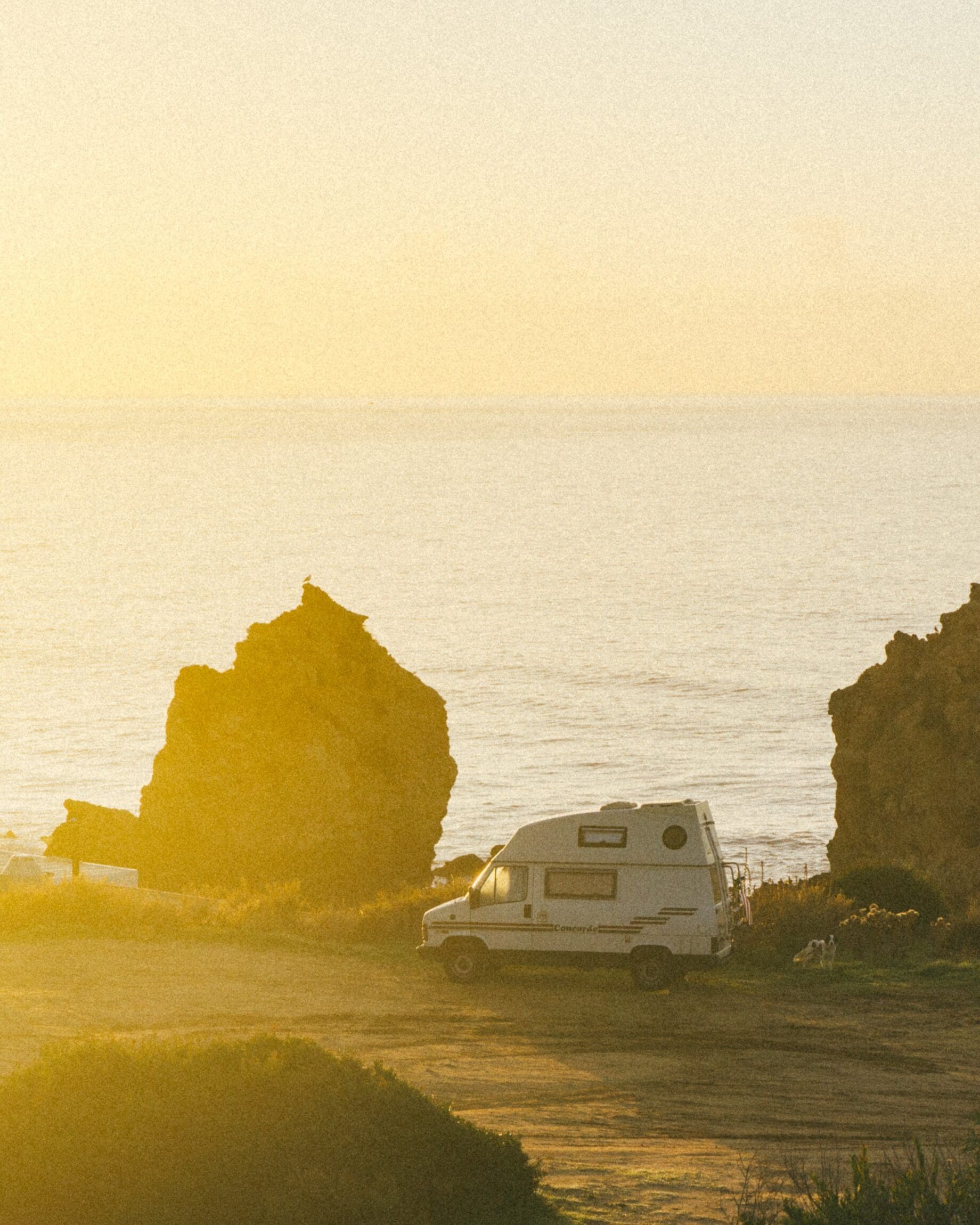 The simple life
Since Huntington's original surf-and-sunset lifestyle became an internationally recognised, highly aspirational ideology, thousands have followed in his tyre tracks. On TikTok, the #vanlife hashtag has been viewed more than 12 billion times, while Instagram returns upwards of 15 million posts. Meanwhile, hardbacks like Brianna Madia's Nowhere For Very Long are bestsellers.
Few could have predicted quite how integral social media would become to both our lives and the van life movement or how a global health pandemic would accelerate a growing desire for affordable ways of living without the restraints of monthly rent and nine-to-five desk jobs.
Despite being touted as an accessible and affordable way of living, the original Insta-version of van life failed to factor in the initial investment required and the financial responsibility of owning, driving, building and maintaining a campervan. Dig into socio-economic issues, the lack of diversity in outdoor spaces, ableism in travel and the invisibility of seniors' existence in the industry, and the 'simple life' actually gets rather complicated.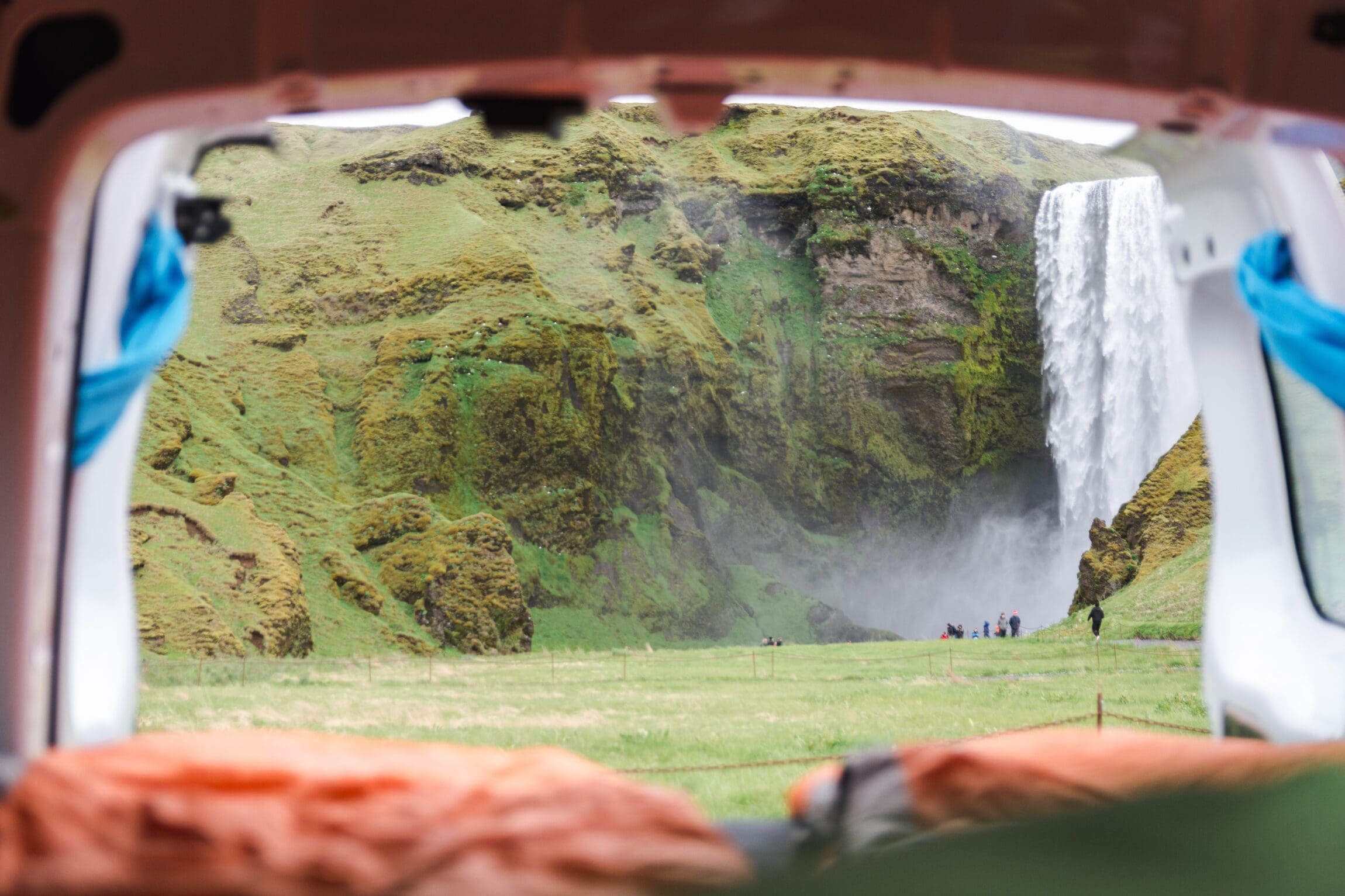 Instagram vs reality
The attractive surfer crowd still rides the wave Huntington set in motion (and all power to them – who hasn't fantasised about swapping lives with @courtandnate or @briannamadia?), but the demographic is also shifting dramatically. If the 2010s saw van life adopted by digital nomads on flexible hours, hustling from their home office on wheels, the 2020s have opened people's eyes to the realities of living on the road – both good and bad – for those that don't fit the hot young yogi mould.
Seniors make up a large chunk of those going off-grid: grandparents, empty nesters and retirees are finding freedom in 'grey gap years', and whilst their online presence might be zero, their mileage is in the six figures. Others, like Australia's Hobart-based 59-year-old artist Julie Gough, use their van for work as well as travel: her heritage is linked to Tebrikunna country in Tasmania, where the idea of land is intertwined with Aboriginal culture and spirituality, which is reflected in her paintings. As well as using her bright red second-hand postman's van as a studio, she travels in it to source information about Aboriginal history. Just because you can't follow her on Instagram, it doesn't make her experience any less inspiring.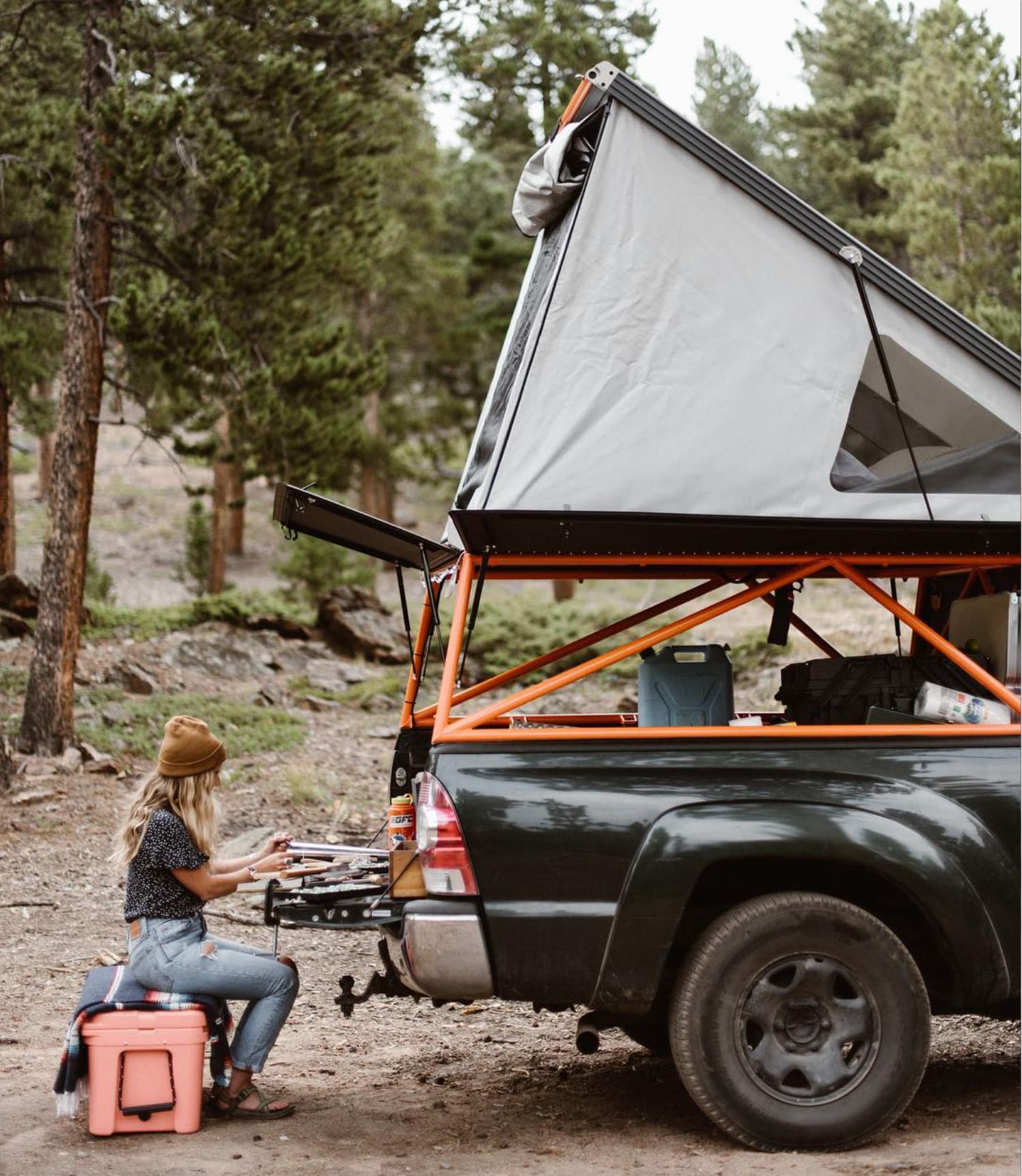 Like Gough, creative entrepreneurs have also been carving out their own space in the community, from jewellery-makers like Madison Brogan and Jenna and Cath Winters to chefs like Adam Glick (of Below Deck TV fame, who lives in a van while not boat chartering), tattoo artist Alex Matus and author Emma Christie. Once upon a time, making money on the road either required seasonal jobs like farm work or selling content creation courses and photography workshops online, but shifting definitions of work hours and offices have changed that. "Last year, I did a six-week trip during which I wrote 1000 words a day, usually between sunrise and breakfast," Christie, 42, tells me from her Ford Nugget in Spain, where she's currently travelling with her partner Mari, 47. Christie is in the process of writing her third manuscript and also works as a tour guide. "Campervan and digital nomad life is so often associated with a younger crowd," she adds. "And here we are, going for it. We both like the idea of inspiring older women to get out there and have adventures. We love to hike and bike and explore and basically want to make the most of having healthy bodies and curious minds."
As more women have taken the wheel, they've also steered the conversation towards important topics such as how to stay safe as a solo traveller, look after your mental health, manage menstruation and menopause and exist in spaces often dominated by men: 59-year-old Melanie Mosely toured the US performing a one-woman musical about sex positivity whilst living in a Chinook RV, having sold her house after her teenage son left home.
Shifting gear
Other van lifers involve their kids, opting to homeschool on the road. Bionca Smith travels with her nine-year-old Carter, and together they use their platform to support and champion youth shelters and organisations that support young homeless people. They also run an animal rescue charity, and Bionca is writing a book. Musician Bruce Neil stripped and rebuilt a Mercedes Sprinter to fit his family of four (plus a dog), and spent four years documenting their adventures – and mishaps – on Youtube.
The paradox of living in a confined space whilst having total freedom to travel on a whim and explore on your own terms certainly isn't for everyone, but for Bruce, quality time with his family provides highs that make the lows worth it. "Easily the best thing about this experience is having the time and space to fully slow down and see my kids. I'd been working non-stop and had checked out of family life, so van life gave me perspective and shifted my priorities." His children equally enjoyed the freedom and adventure, as well as meeting new people from different walks of life, particularly at homestead Quinta da Lameiras in Portugal. "My teenage daughter wants to have her own camper one day, so that will be a great father-daughter project," says Bruce. "We all agreed that the worst part was dealing with the toilet."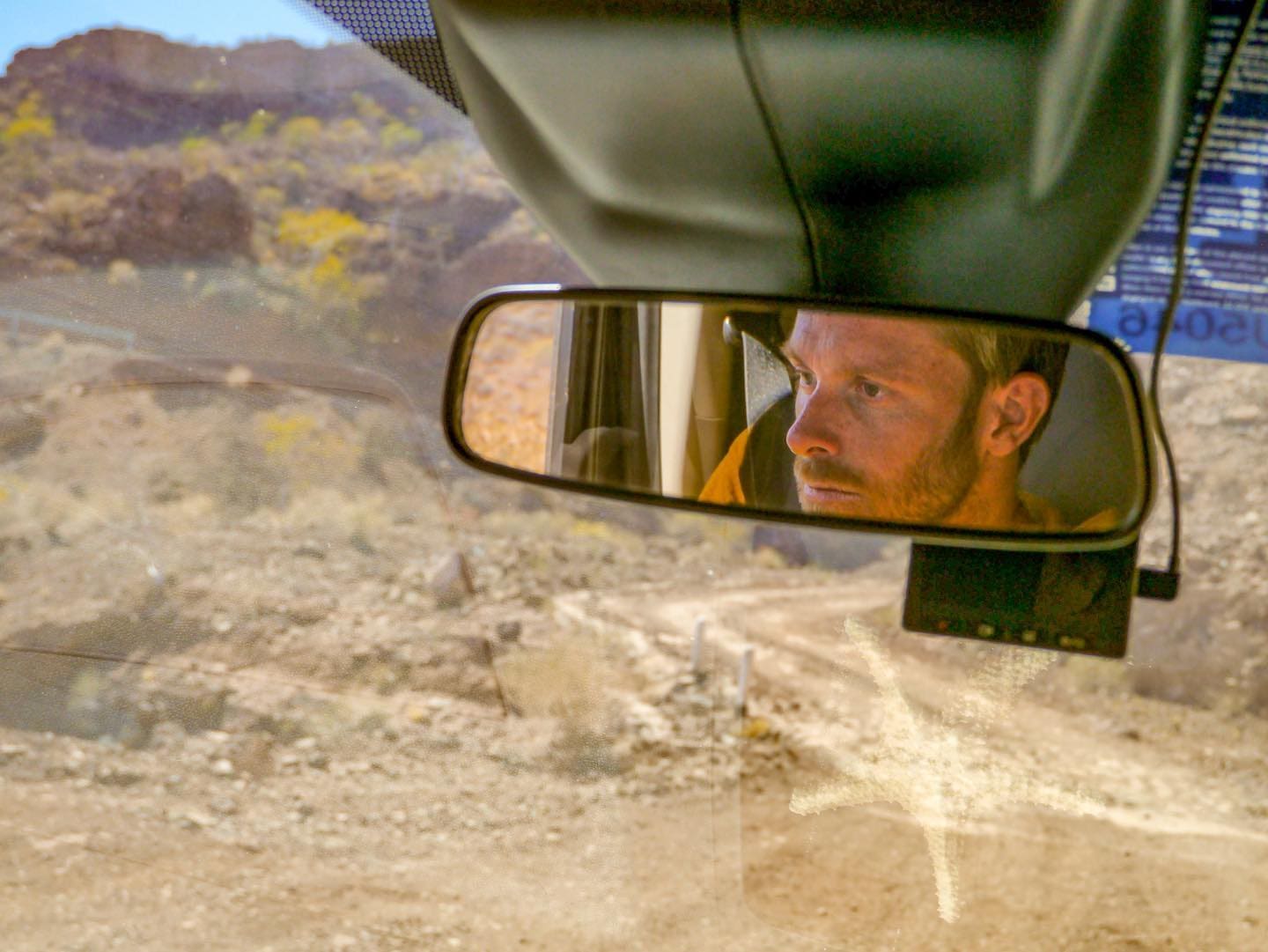 Diversifying further
For Kirk Williams, van life was less of a choice and more of a necessity. "Van life found me more than I found it. When I broke my neck and ended up in a wheelchair, I was forced into a full-size van because it was the only thing I could drive. I quickly realised that if I put a bed in the back I could go camping again with friends," he says. "Now, staying at hotels or friends' houses is more challenging than staying in my van. The independence it gives me – there's nothing else like it." In the past ten years, he has travelled around Patagonia, Chile, Argentina, Mexico, Alaska and the US in a converted 2017 Ford Transit T250. Alongside travellers like Sylvia Longmire, Sam Scribner and Paralympian Lisa Franks, wheelchair-accessible van life is becoming more and more attainable.
"The biggest hurdle for most wheelchair users is cost of entry," says Kirk, whose custom-built van includes a swivel seat, hand controls, a wheelchair lift, and a power sliding door. The industry has been slow to respond to demand for accessible campervans, and those that are available require a small fortune. Winnebago recently consulted Kirk about features for their accessible Winnebago Roam AE, which markets at just under 180,000 USD. "There are creative ways to do it, but it's so personal. There are certain facilities and features that able-bodied people wouldn't necessarily think about but are critical for people to feel comfortable on the road – a bed at a certain height, a toilet." The 36-year-old documents his adventures on Instagram, with the aim to show people what's possible, to educate and inform. He is set to launch his own custom wheelchair-accessible van business. "There's this uprising of people that are realising if he can do it, why can't I?"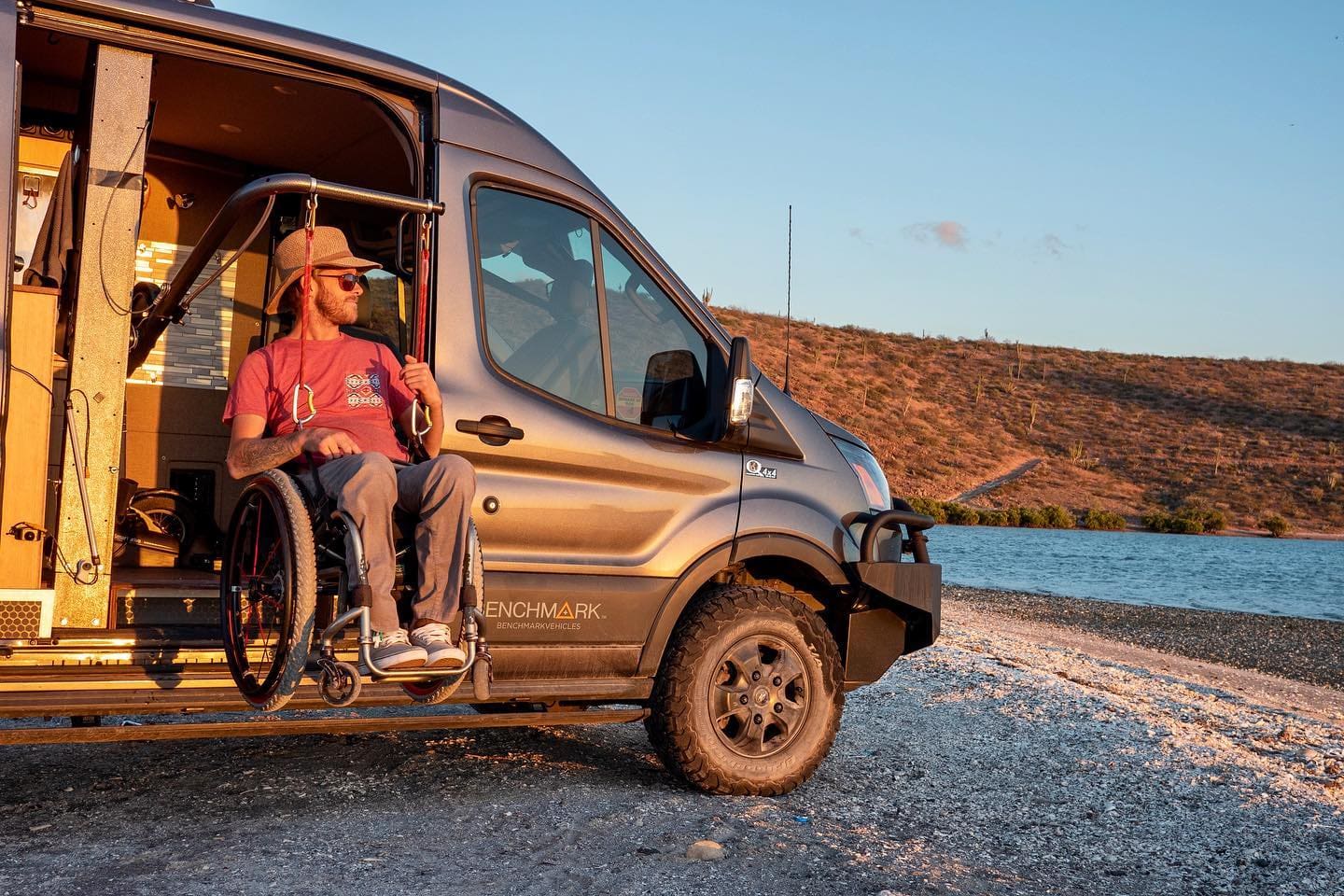 JOIN US FOR THE JOURNEY
Subscribe to the newsletter
City guides, culture, photography and ideas, with expert analysis on the biggest stories in travel