The best things to do in New York this autumn
Usher in the change of the seasons in New York with the best things to do in the city this fall, from landmark exhibitions to innovative new restaurants, against a backdrop of the city's colourful foliage
Last updated: September 28, 2023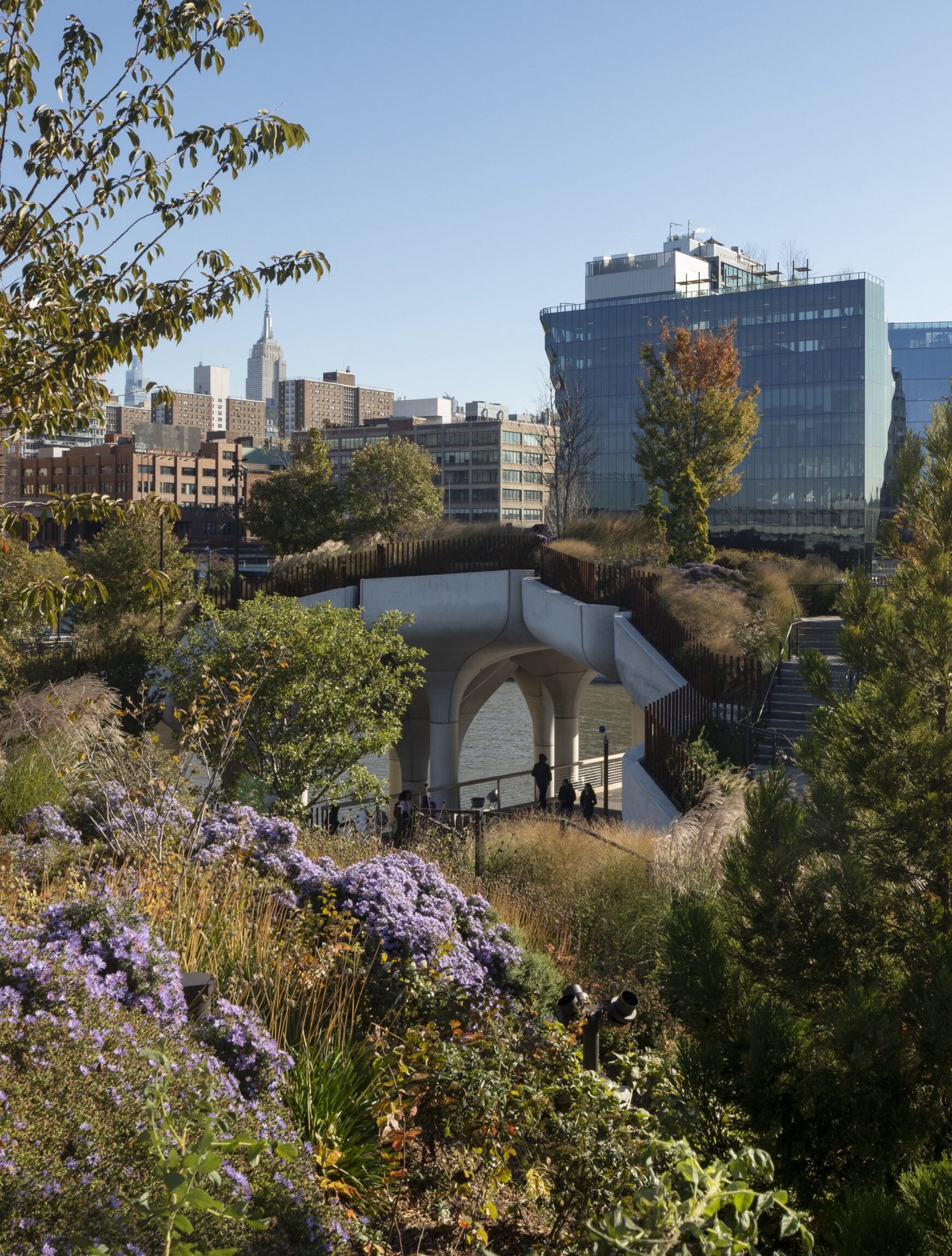 Although many yearn for summer all year long in New York, autumn offers much needed relief as temperatures drop and beautifully crisp foliage cloaks the city. Residents and visitors alike enjoy meals alfresco, and weekend days are spent gallery hopping or strolling the city's lush parks. Read on to discover the best things to do in New York in the fall, from the most exciting exhibitions to anticipated culinary happenings.
The best exhibitions in New York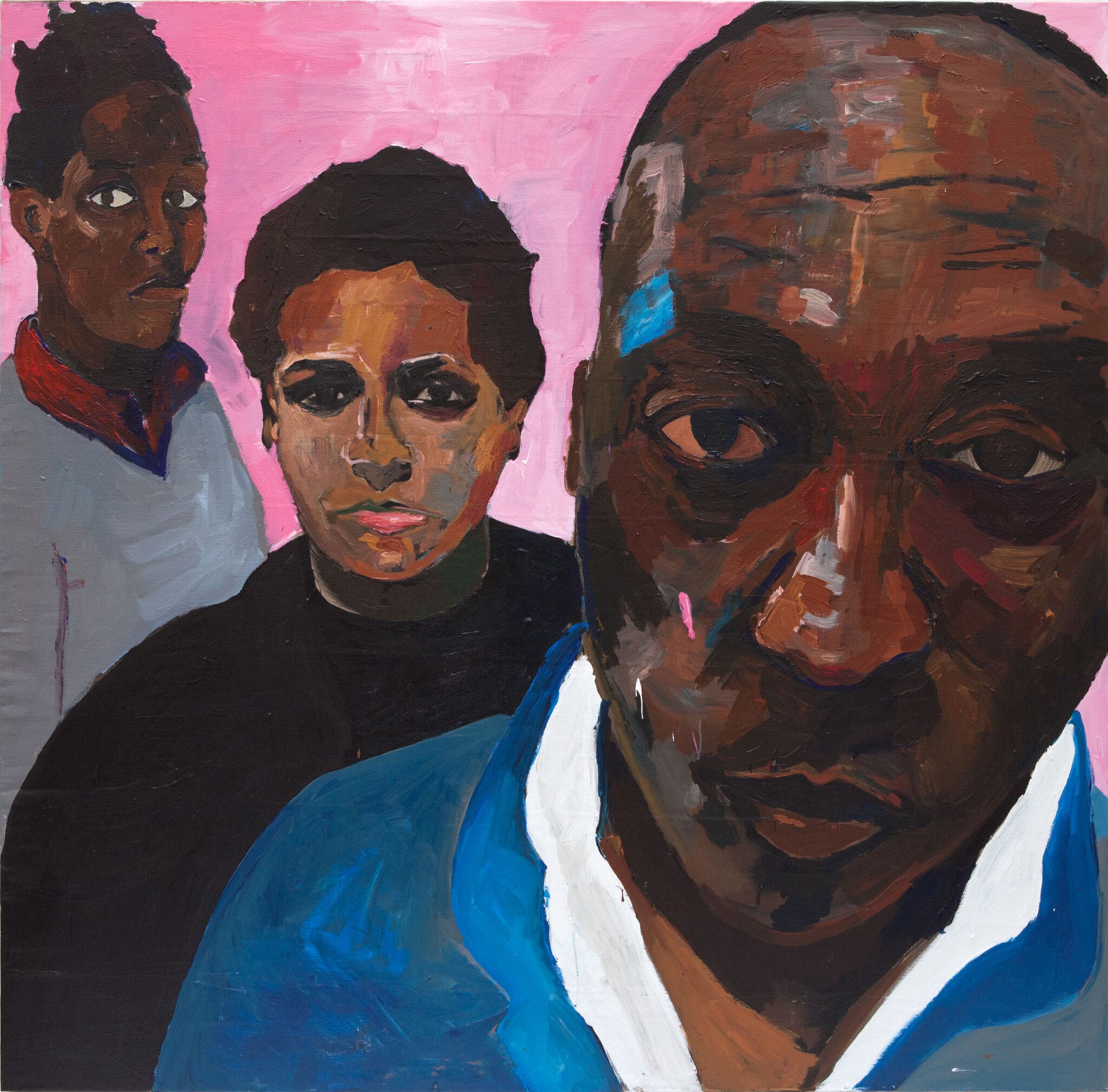 Henry Taylor: B Side at the Whitney Museum of American Art
When: 4 October 2023 – 28 January 2024
Where: Whitney Museum of American Art, 99 Gansevoort Street, New York
How much: 30 USD per person; book in advance to avoid waiting
A new exhibition at the Whitney Museum of American Art (one of New York's greatest galleries and museums) honours influential African-American artist Henry Taylor, noted for his figurative paintings and sculpture. His subjects vary between family members and strangers, politicians and musicians, often with a focus on marginalised groups. The exhibition, which is the largest of its kind to date, encompasses painting, drawing, sculpture and installation. Alongside famed works, it includes rarely seen early drawings from his time at Camarillo State Hospital, where he worked while studying at the California Institute of the Arts in the early 1990s.
Quiladelphia at Hannah Traore Gallery
When: 6 September 2023 – 4 November 2023
Where: Hannah Traore Gallery, 150 Orchard St, New York
How much: Free
The highly regarded photographer Quil Lemons debuts a new exhibition at Hannah Traore gallery this fall, coined 'Quiladelphia' as a nod to his hometown of Philadelphia. Lemons is known for his exploration of the Black male form through soft portraiture, highlighting themes of race, queerness and masculinity. In this new exhibition, he pays tribute to creators such as Wolfgang Tillmans and Robert Mapplethorpe while embracing modern technology to frame such references from his own unique point of view. The overall show contributes to a continuation of creative work that reclaims a space for joy and pleasure in queer sexuality.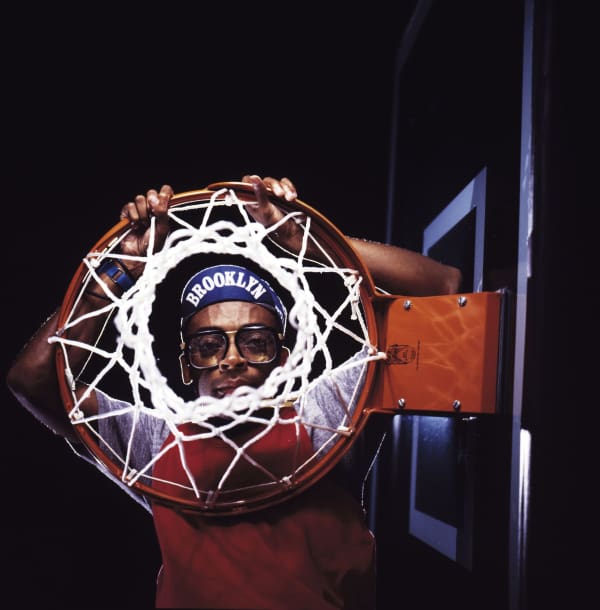 Spike Lee: Creative Sources at Brooklyn Museum
When: 7 October 2023 – 4 February 2024
Where: Brooklyn Museum, 200 Eastern Parkway, Brooklyn
How much: 25 USD per person; buy online in advance
Born in Atlanta and raised in Brooklyn, Spike Lee is arguably one of the most influential contemporary American filmmakers and directors. An immersive installation at the Brooklyn Museum presents more than 350 objects, instruments, photographs and more from Lee's personal collection to allow a deep understanding of his creative output. The curation showcases the connections among people, places and ideology that has fuelled Lee's iconic storytelling. Book your timed slot in advance online.
Gardeners and Astronomers by Luke Edward Hall
When: 14 September 2023 – 28 October 2023
Where: Daniel Cooney Fine Art, 508 W 26th Street, Floor 9, New York
How much: Free
British Artist Luke Edward Hall, noted for his finely drawn figurative style, has partnered with Daniel Cooney Fine Art for his US debut exhibition, titled Gardeners and Astronomers. Reflecting Hall's flair for storytelling, romanticism and fantastical imagination, the exhibit encompasses 24 figurative works on paper and five works on canvas. Check out Chelsea's array of contemporary art galleries while in the neighbourhood.
Ilana Savdie: Radical Contractions at the Whitney Museum
When: until 29 October 2023
Where: 99 Gansevoort Street, New York, NY 10014
Price: admission to the Whitney Museum is priced at 30 USD per adult
Another reason to earmark the Whitney this fall is a a vibrant exhibition by Ilana Savdie. Now based in Bushwick, the artist grew up between Barranquilla, Colombia, and Miami, Florida. Her large scale abstract paintings explore themes of performance, transgression and identity. Figurative shapes blend into tropical pools of colour, with a dark undercurrent: the works are Savdie's response to the ongoing human rights crisis that has affected America in the past year.
Best in Show: Pets in Contemporary Photography at Fotografiska Museum
When: 22 September 2023 – Jan 2024
Where: Fotografiska Museum, 281 Park Ave S, New York
How much: 30 USD per person; buy online in advance
"Who owns whom?" is the question posed in Fotografiska's latest exhibition, which explores the role of pets in Western art and pop culture. More than 25 global artists are on display, including Walter Chandoha, the world's first professional cat photographer, and William Wegman, known for his portraits of his Weimaraners. Photography is joined by video, sculpture and tactile installations and an exclusive capsule collection available to buy in-store and online.
The best food and drink happenings in New York
Sailor
Where: 228 Dekalb Avenue, Brooklyn
Price: starters from 10 USD; mains from 27 USD
Gabriel Stulman of Happy Cooking Hospitality and chef April Bloomfield, formerly of Spotted Pig, have joined forces to launch a new restaurant in Fort Greene, Brooklyn. With nods to both Paris and London, Sailor is a neighbourhood bistro serving a meat and seafood-heavy menu that includes mussel toast, smoked mackerel pâté and house-made Brandade, made with salt cod, potatoes and garlic. There is also a half roasted chicken with parmesan roasted potatoes and hearty pork shoulder on the menu, perhaps best enjoyed on a leisurely Sunday afternoon with a glass of Côtes du Rhône. Nautical references flourish the intimate space, including portraits of sailors hung on the walls and a royal blue and white colour palette.
Ilis
Where: 150 Green St, Brooklyn, NY 11222
Price: TBC
Mads Refslund, a founding chef at Copenhagen's famed Noma, is opening a unique dining concept in Greenpoint, Brooklyn. Housed in a former industrial warehouse, the restaurant is anchored by a large wood-fire open kitchen. In addition to seafood and plant-based dishes, the menu will encompass North American game meat, and everything will either be served raw or cooked over the open hearth. A five-course a la carte menu is served Wednesday to Sunday, while Sunday focuses on family-style feasting.
Roscioli
Where: 43 Macdougal Street, New York, NY
Price: tasting menu priced from 130 USD per person
Salumeria Roscioli is a restaurant, wine bar and gourmet grocery in Rome, which draws crowds for its house-made pastas and creamy burrata. The team is now launching their first Roscioli outpost outside of Italy here in SoHo. Upstairs houses an a la carte delicatessen and wine bar, which is currently handling a small number of walk-in diners. Downstairs offers a more formal tasting menu, available Monday to Saturday from 6pm to 8.30pm. The focus throughout both spaces is connectivity and uncompromised quality in food and wine.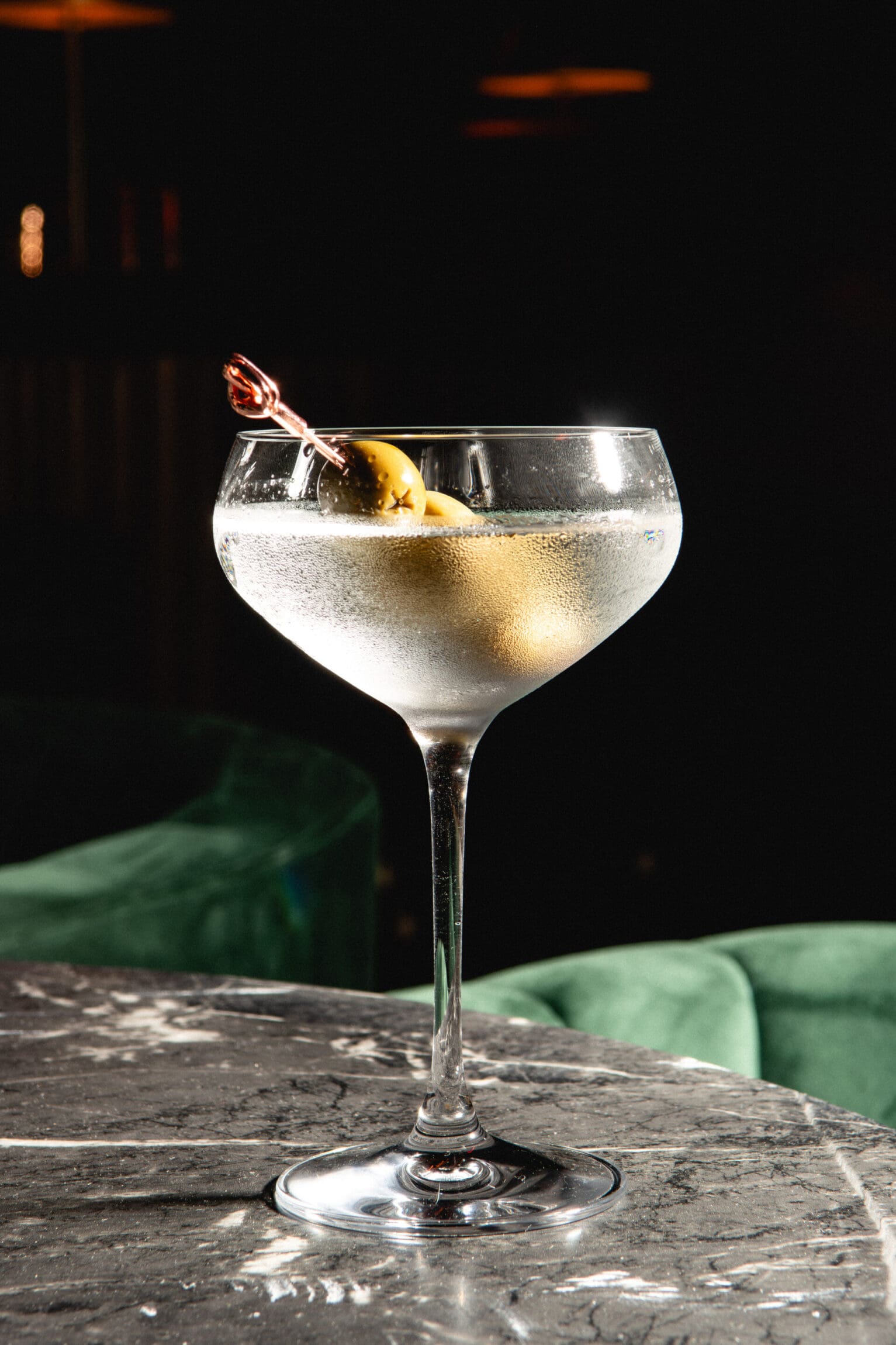 Laissez Faire at The Beekman
Where: The Beekman Hotel, 10 Theatre Alley, New York
Price: Cocktails from 14 USD 
A new cocktail bar and lounge has opened at The Beekman hotel (listed as one of our favourite places to co-work in New York). Evoking old New York glamour, the venue offers white-glove tableside martini service, oysters and caviar, alongside heartier fare. Plush, elegant interiors provide a comfortable setting to enjoy the varied entertainment such as weeknight live jazz or top-tier DJs playing late into the evening.
Misipasta
When: September
Where: 46 Grand Street, Brooklyn
Missy Robbins and Sean Feeney, the duo behind consistently booked out Lilia (one of the best restaurants in Williamsburg), are opening a pasta shop. The gourmet boutique and aperitivo bar allows customers to grab goods to go, such as fresh pasta and sauces, or order from a short menu focused on Italian specialties such as a mouth watering artichoke sandwich, spicy meatballs or a generous bowl of spaghetti. For those who opt to dine in, there is a sizeable backyard or two counters inside. Most tables will be held for walk-ins, but a small number are available for reservation.
Autumn walks
Little Island
Where: Pier 55 in Hudson River Park
How Much: Free
New York has no shortage of beautiful walks this time of year, and the newest is at Little Island, located at Pier 55 on Manhattan's Hudson River Park. The floating park combines distinct structural architecture with lush landscaping, created by British designer Thomas Heatherwick. As you wander through the winding paths and stone staircases, you can marvel at unobstructed views of lower Manhattan and the Hudson River. The unique space offers a moment of serenity amongst the unavoidable bustle of New York City, and is free for all visitors.
Sign up for superlative city guides and the latest travel trends