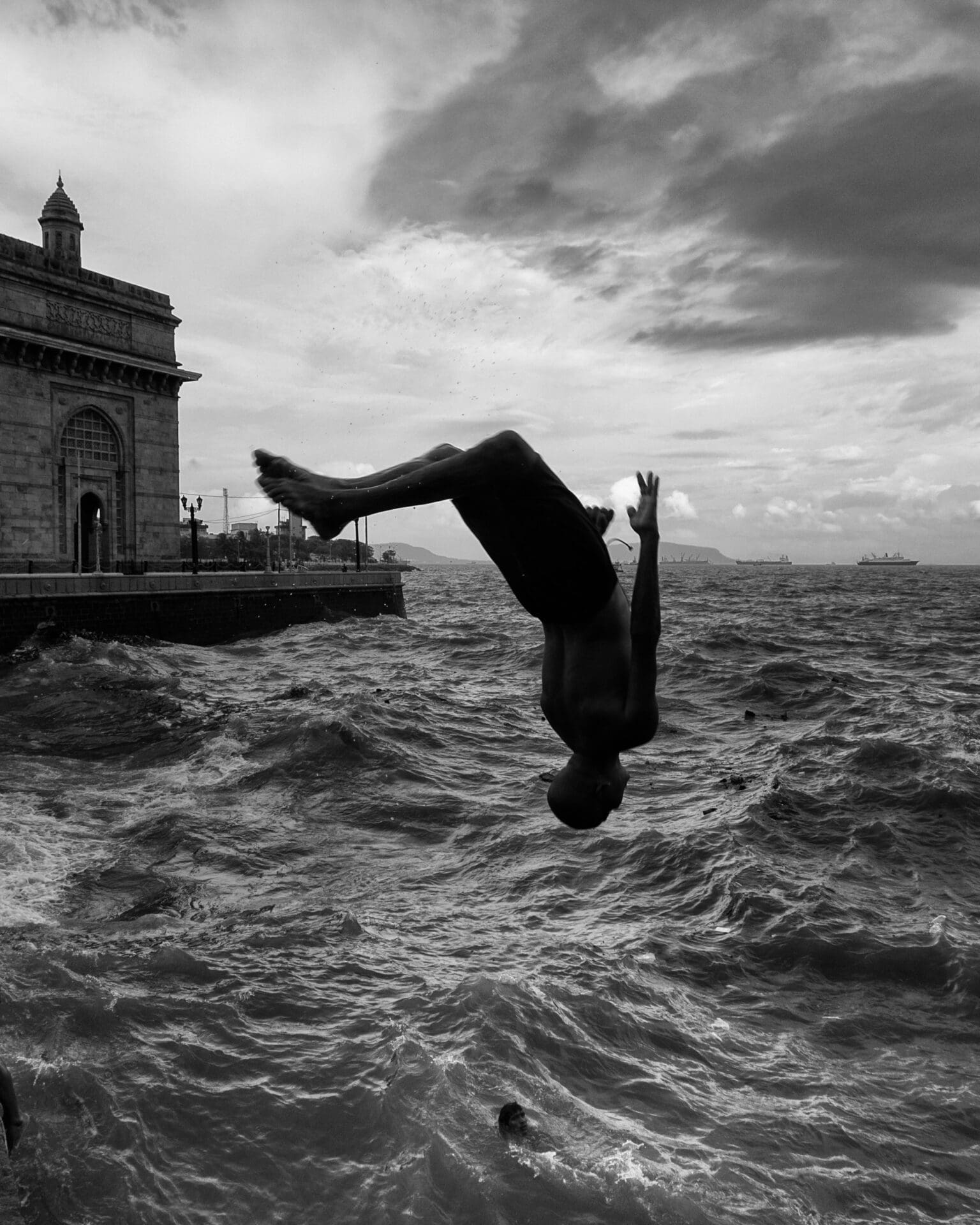 Focal Point: Sunhil Sippy's photographic love letter to Mumbai
Taking in Mumbai during the monsoon season, photographer Sunhil Sippy's images tell the story of this highly romanticised city from the inside out
A deeply personal love letter to Mumbai, photographer and filmmaker Sunhil Sippy's book The Opium of Time (Pictor Publishing) offers a piercing view into the port city.
"I try to build series' of images that have a cinematic energy, but then there are also very quiet and contemplative frames that co-exist side by side. [The book] is very much 'Mumbai', and is bound together by poetry and a few of my own rather sentimental diary entries," says Sippy.
"It's unromantic, unvarnished, gritty – perhaps less appealing than the romantic 'Bombay' vision of art deco architecture and Irani cafes. Many people tell me that it reveals a city 'hidden in plain sight' and that the images showcase a city they have lived in for decades but have never seen."
The moody, monochrome collection of images, shot over a decade, is anchored by a powerful natural event: the monsoon season. "It's as uplifting and soulful a period as it is treacherous. The atmosphere is both emotional and electric. There is a special kind of joy and a very special kind of emotion that permeates the city."
Sunhil recalls the Maharashtra deluge of 2005, when the state received 944mm of rainfall in one day and claimed the lives of more than one thousand people: "People still do have a terribly fearful reaction when it comes to very bad weather, but it's also a time when residents come out and really enjoy the city."
Hailing from North London, Sunhil grew up in the UK and attended university in the US – but India was never far from his mind. His family had deep-rooted ties to what was known as Bombay at the time, spending Christmases there, and the photographer always "felt more at home [in Mumbai] than anywhere else" he lived. It's also where Sunhil spent the first six months of his life in grandmother's care ("Perhaps those first six months had a more powerful impact than one might have imagined!" he quips.)
Among his fondest memories of the city is his grandmother in her old Dodge Kingsway gliding down Marine Drive. After the early passing of Sunhil's grandfather, she had taken the helm of a large steel company at 40, becoming an influential businesswoman.
"She was a formidable woman, and memories of our family home on Cumballa Hill, the old cars and the way she led her life, dominate my most powerful memories," reflects Sunhil. "But while that's a strong memory that conjures up some very romantic imagery, it's the underbelly of the city that has always appealed to me – the trains, the industrial city, the impact of the monsoon and, finally, its immensely unique and fact-paced universe. These are the kind of worlds I've gravitated towards as a photographer."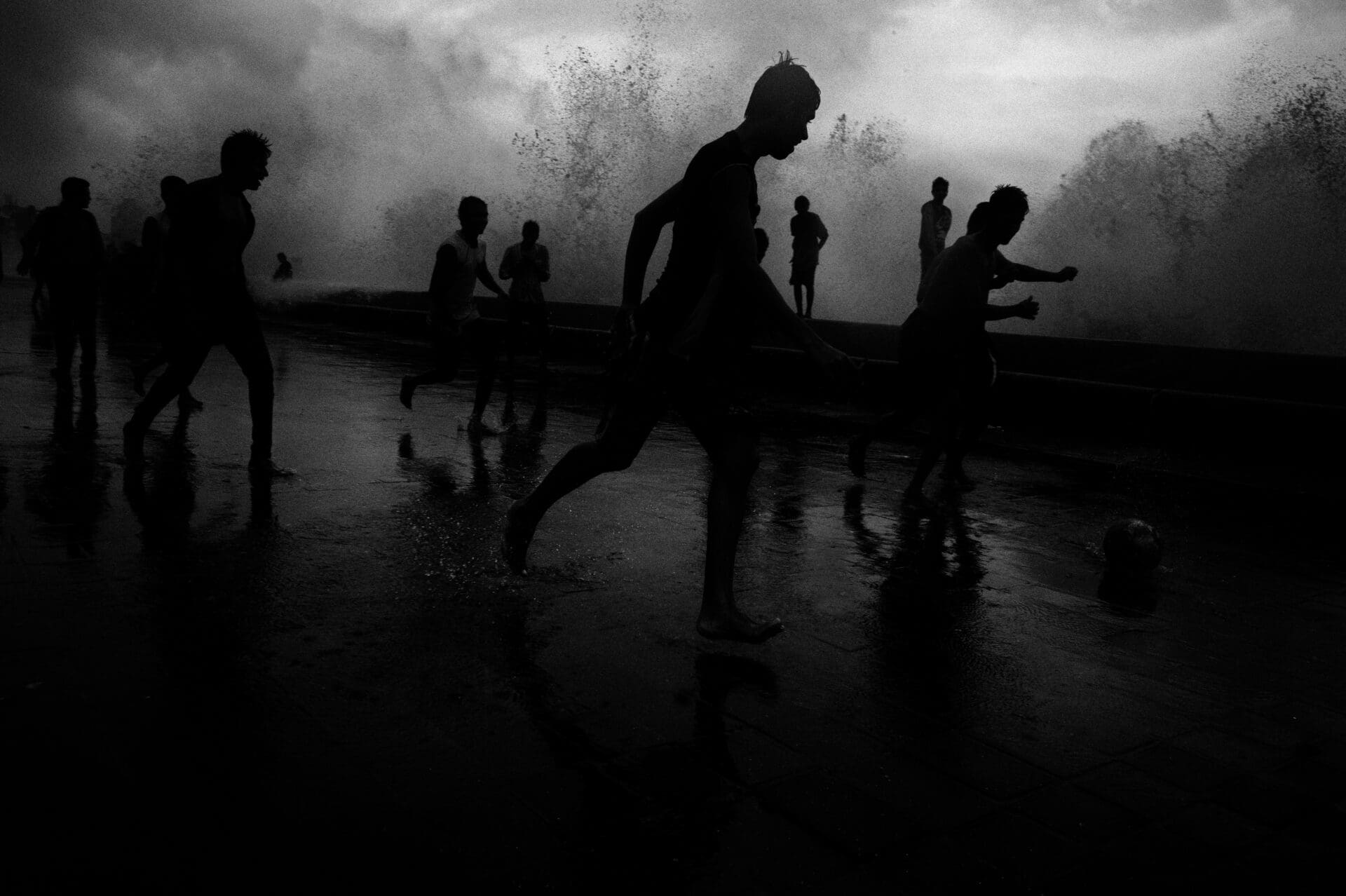 Sunhil's first foray into photography and filmmaking came when he was 14 years old. "It was the early to mid-1980s when you really had to be passionate if you wanted to make any kind of image. Technology was primitive," says the artist.
"I was in love with the idea of telling stories on the big screen and pursued filmmaking. Yet after all my student films and early work directing, I discovered I wasn't a great visual storyteller, but I was a strong image-maker instead." He eventually settled into a career as an advertising film director – a role which wed both his passions but relied more heavily on crafting visuals than it did on storytelling.
In his personal work, the photographer is even more mindful of his subjects."At the very heart of it I'm explorative, responsive, mildly voyeuristic perhaps – but I would like to believe that my eye is empathetic, compassionate and not exploitative. Up until now the way we have seen the world has been through the lens of an outsider's point of view of a place or community. Today, that community or place can tell its own story from the inside out," says Sunhil.
To wit, the photographer will soon be working with the residents of Worli – one of the oldest fishing villages in the heart of the city – to help them voice their stories. "It will be exciting to see how the community sees itself, since I have only observed this world from the outside. It's an exciting time for photography, but I would say that it's important to know about the genesis of the photographic image historically as one's practice evolves. It's a time for fresh perspectives, but those can be even more powerful when they are mindful and cognisant of what has come before."