A native raver offers an inside track on Dubai's pulsing underground music scene, from all-night techno on an abandoned rooftop to peripatetic parties spotlighting fresh talent
Dubai's music scene weaves together a rich tapestry of cultures and sounds, combining Arabic pop with EDM, jazz and fusion. It can be found pulsing across the city, from the lofty halls of Dubai Opera to itinerant techno clubs popping up in obscure neighbourhood basements. As expats come and go, subcultures and inclusive communities form and evolve.
From intimate parties in forgotten hotels to overlooked venues tucked away from the glitz and glamour, these experiences offer an alternative to Dubai's mainstream musical offering. If you're on the hunt for sliced drum patterns, minimal grooves, or an exhilarating and immersive sonic landscape, this local guide has you covered.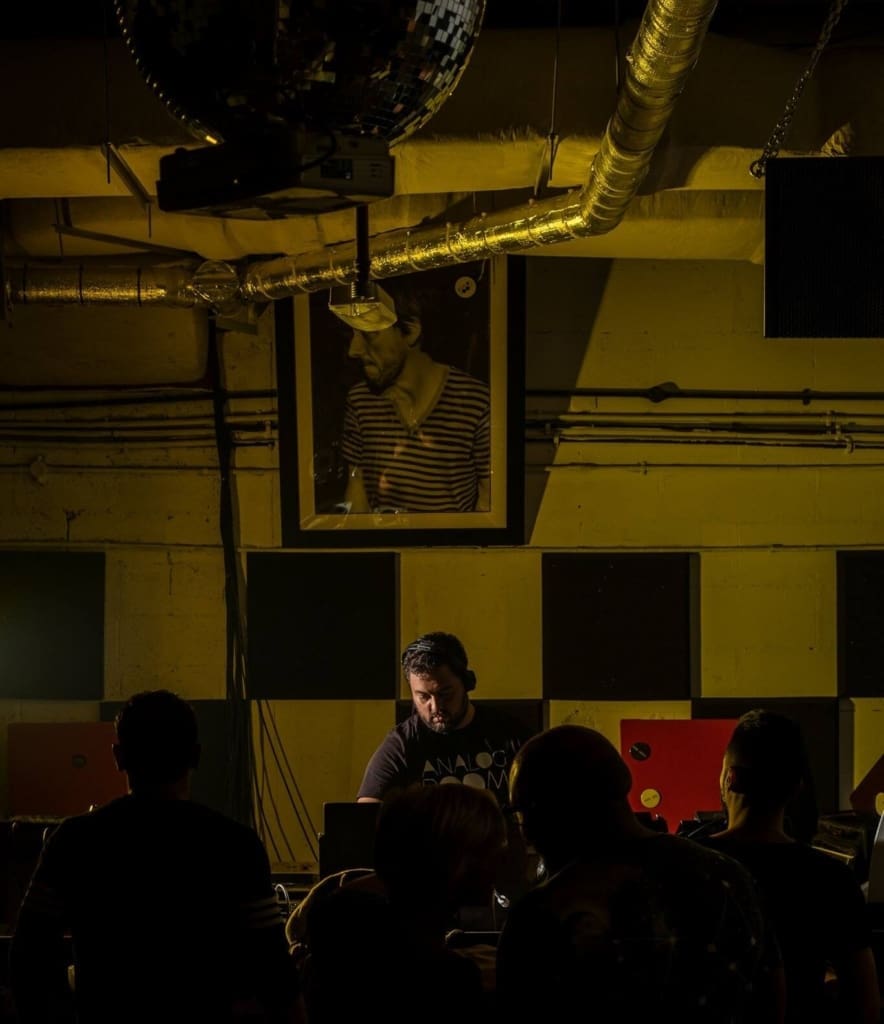 Analog Room
Best for: Electronic music, longstanding club night
Analog Room in Dubai has been a transient force in the city's music scene for more than a decade. This revered venue has continually evolved its sound, playing everything from breakbeat techno with sliced drum patterns to minimal dub-infused rhythms with manipulations of the TB-303's signature sound. Mehdi Ansari launched Analog Room in 2012 with a focus on developing the regional scene, including events, panel discussions, and a record label. "We started with a 15-year plan: the first five to inspire, the second to build a strong local scene, and then to export and go global," says Ansari.
From its early days at Catwalk Hotel in Barsha, to a current residency in the basement of the Holiday Inn at Q Underground, Analog Room has hosted a stellar lineup of renowned artists: Mike Huckaby, Delano Smith, Norm Talley, A Guy Called Gerald, Adam Rahman, Alexkid, Tacit, Pooja B and Frank Muller have all graced the venue in previous years.
Despite its ever-changing location, Analog Room remains a steadfast pillar in Dubai's underground culture, fostering a unique sonic experience.
analogroom.com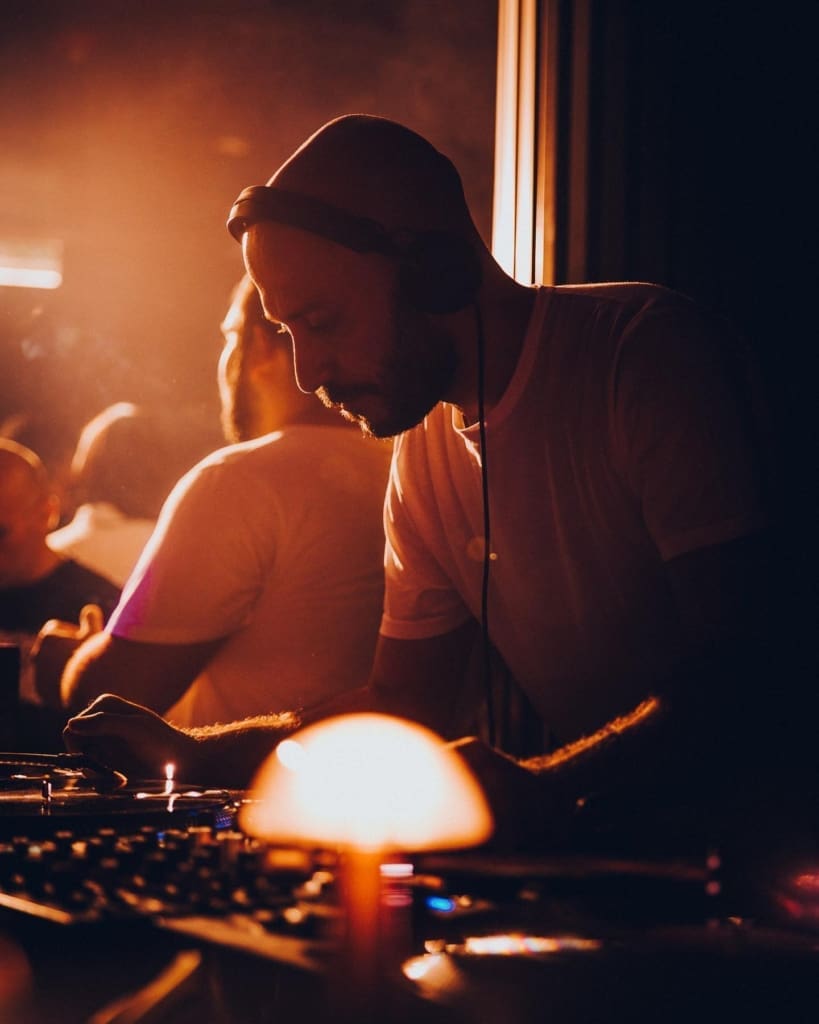 Boogie Box
Best for: House and techno record label hosting parties in the Middle East
Another dynamic and enduring force on Dubai's music scene is Boogie Box, an itinerant club night that moves between venues and mangrove parks. From bass and dub-inspired house to rare grooves, Boogie Box parties offer an eclectic range of beats, for nights filled with infectious energy and dancing. Founded in 2010 by Hassan Alwan, Boogie Box mirrors the UAE's multicultural essence by attracting a crowd with a myriad of backgrounds – both loyal fans and a stream of new faces, reflective of the transient nature of the country.
The artists booked to play each time are equally varied. "I usually pick artists for Boogie Box based on the musical ethos of the party and our sound, which is why we keep our residents diverse," comments Alwan. "We book everything from local talent like Tristan, Ricardo and Shadi who play micro house, to Cyrill, noted for bass-y techno tunes, and Hani, who plays disco with breaks."
During winter, Boogie Box hosts 12-hour beach parties amongst the mangroves just outside of the city.
@boogie.box
Secta Collective
Best for: Highly inclusive, groovy rolling techno, and an industrial setting
"High tempo hypnotic rolling techno for an alternative crowd" is the tagline for this dynamic newcomer to Dubai's music community. The Secta Collective curates events that challenge the norm and push the boundaries of musical exploration into alternative realms. Events are typically set in industrial spaces – all concrete, steel and dim lighting, which is a world away from the city's glitzy bars and rooftops.
Secta Collective was launched by creative trio Ju, Elisa and Kirill, with the aim of educating Dubai on "good" electronic music, played in a comfortable, inclusive setting. "We strive for the highest quality sound for our events, which is often neglected in Dubai. It is essential our sound is delivered by the best production we can provide. We want attendees of all ages to know what club culture really is about, away from all the commercial spaces," says Elisa.
Secta specifically caters to minority groups and an alternative creative crowd, who previously didn't have a space in which to thrive. "It's what Dubai needed to push people forward, united by a love of music and a sense of community."
@sectacollective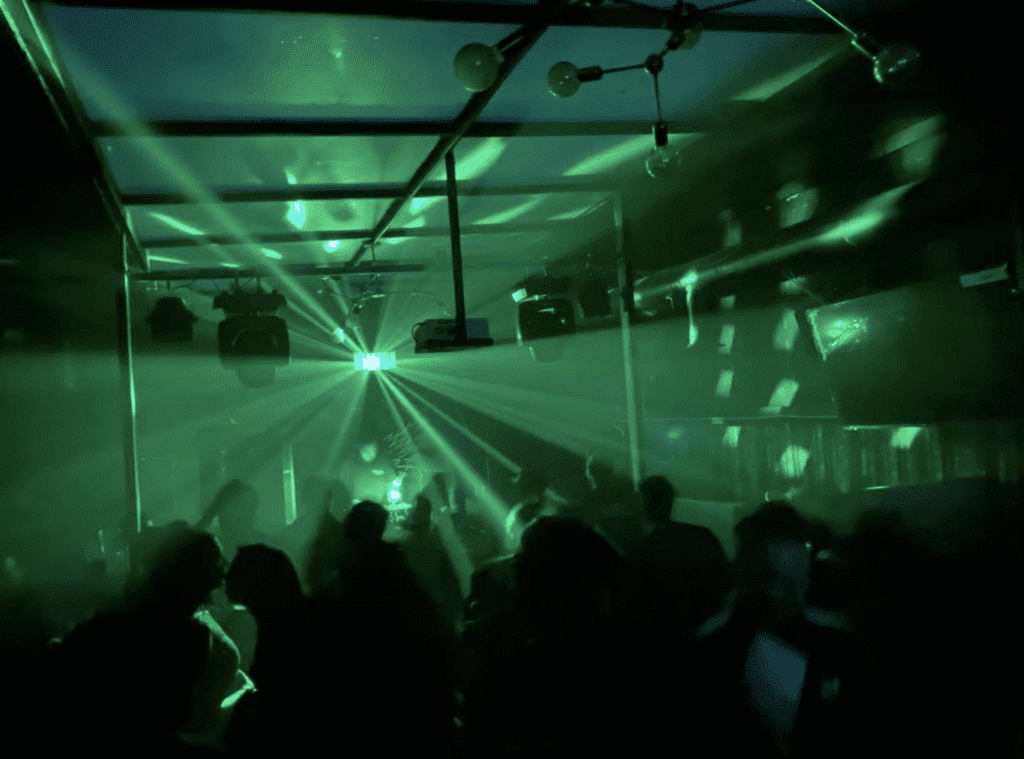 Moist Paper Party
Best for: Breakbeat, acid, minimal and techno in unconventional locations in Old Dubai
Moist Paper Party is an underground phenomenon that breathes life into the less popular areas of Dubai. Its unconventional nights are typically held in urban and dense areas of the city – from an abandoned rooftop with panoramic views of the urban landscape, to the depths of a Goan restaurant.
"We are a DIY anti-party, and a melting pot of people and sounds that challenge conventional norms. By throwing parties on the other side of town, we are able to create unorthodox experiences for our team, DJs and crowd," say founders Cyrill and Kirill.
Moist Paper Party is treasured for its celebration of the underground, a testament to the creativity and passion of the local music community solely supported by local DJs. It has showcased renowned local artists including Cyrill Reaidy, Kirill Zhan, Hani J, Hassan Alwan, Salah Sadeq, Dea, Ju Lovett, Somalie, Essarai & Radyous, Satwa 3000, Jayesh, Rudoh and Motion.
@moistpaperparty
[Not Just]
Best for: Multi-genre nights ranging from nu wave, disco, bass and reggae
As its moniker suggests, [Not Just] is not your typical party. It is curated by a group of local creatives, including Ashmita, Jayesh and Fez, who intertwine music, visuals and community. [Not Just] sets itself apart by always featuring one live act at every intimate event. "Some memorable performances include KC Hamada, Disco Blue and Pavan from Foreign Beggars," says Fez. "WyWy Music has been one of our most exciting experimental acts."
Events are held monthly, usually on a Friday at a bar in Barsha. [Not Just] is committed to benefiting the community through events that make a positive impact.
@notjustanothervibe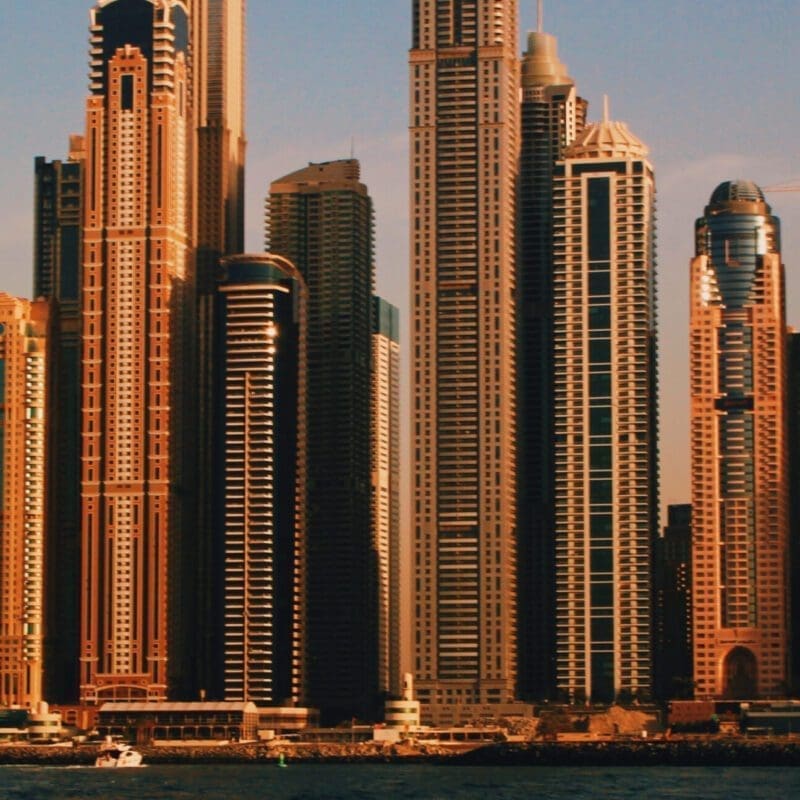 Sign up for superlative city guides across the world


JOIN US FOR THE JOURNEY
Subscribe to the newsletter
City guides, culture, photography and ideas, with expert analysis on the biggest stories in travel