Dubai loves to trade in contrasts: sand and steel; a fishing village past and oil-rich present; searing heat and fervent air conditioning that threatens to give you freezer burn. Its art and cultural scenes are equally diverse, balancing historic Arabic art with contemporary works; independent collections with commercial design districts and global institutions. The city enjoys a healthy status as the regional clearinghouse for art, thanks in large part to both the Art Dubai fair and its satellites, as well as the UAE's stability in a volatile part of the world.
Navigating the Dubai art scene
Try not to limit yourself to a single neighbourhood, or even city (but do keep the notorious rush hour traffic in mind). Dubai's market-driven scene reflects its hustle culture. The art scene in Sharjah, located around 30 minutes from the centre of Dubai, mirrors its ornate, gilded streetlights. Abu Dhabi's collections, meanwhile, suggest both the dense mangroves just off its shores, and its aura of power. Dubai and Sharjah form a single sprawling conurbation, but Abu Dhabi is about an hour away, although worth the trip. For the latter, a high-speed rail is currently being built, but in the meantime, take a bus to the capital's iconic mint green modernist confection, the Central Bus Station, as taxis from Dubai can be expensive.
For such a costly city, it comes with some relief that almost all of Dubai's art galleries and museums are free to visit. A local writer shares a guide to navigating the ever-evolving art scene, one gallery at a time.
Dubai
Dubai's brand of clashy multiculturalism can be compared to a hotpot: most of what goes in must eventually come out, whether it stays for two weeks or several decades. (Citizens make up just 11 per cent of the population, the lowest such figure in the world.) All the while, the broth absorbs flavour from its resident ingredients, a mix reflected in its gallery scene, which primarily sells Arab, Iranian, and South Asian art. Other galleries peppered around the Al Quoz industrial area reflect the city's smaller demographic groups: Emirati, West African, Russian and Central Asian.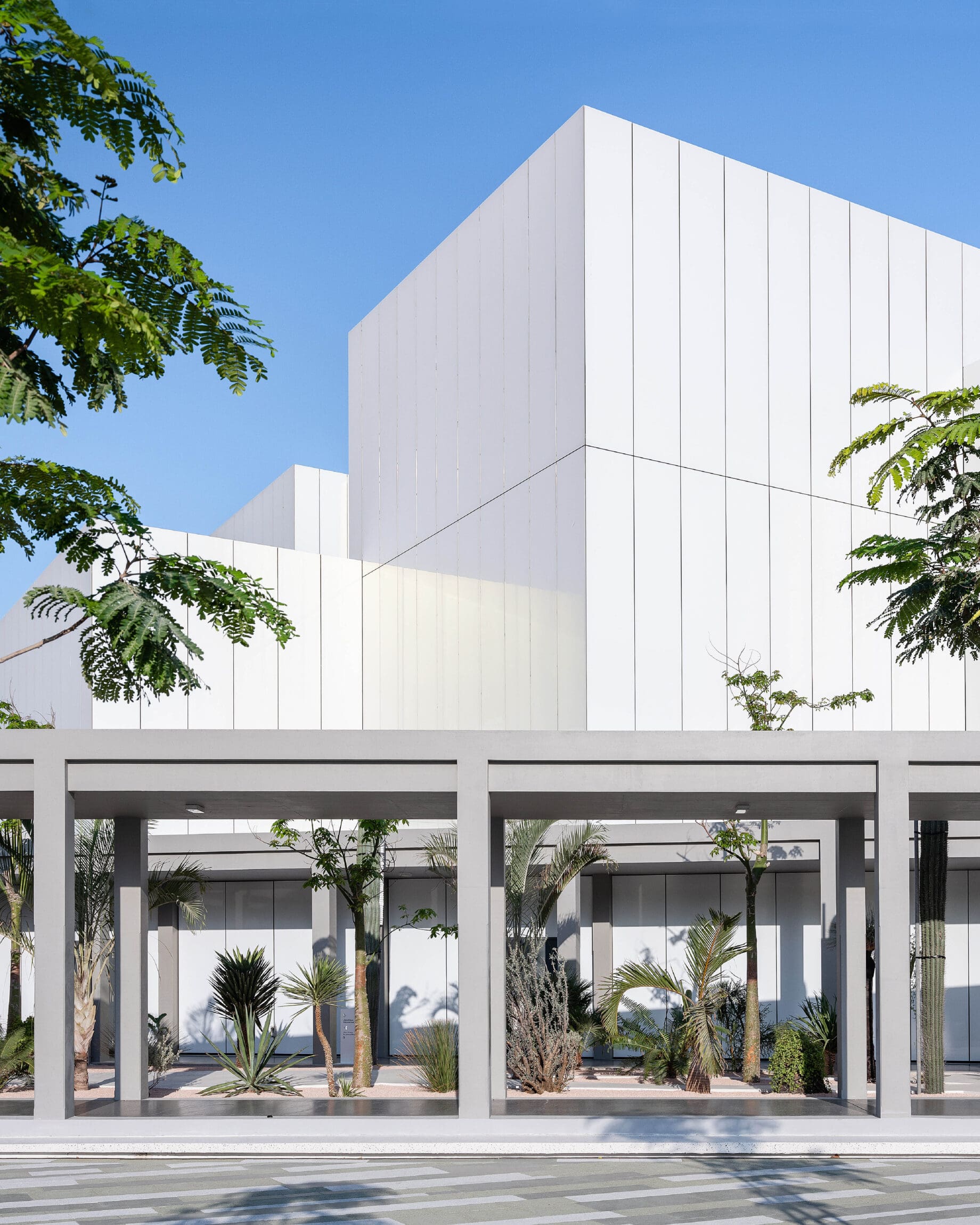 Jameel Art Center
Best for: Contemporary art, events
Location: Jaddaf Waterfront, Dubai
Price: free
Set in a tranquil location along Dubai's arterial Creek, Jameel Art Center is the city's must-visit contemporary art institution, praised for its thoughtful programming and research library. Its exterior spaces include seven arid gardens, each one named after a different type of desert, and a waterfront sculpture park. Try the seasonal tasting menu at its Michelin-recommended zero-waste restaurant Teible, which sources almost all of its ingredients from small farms around the UAE.
jameelartscentre.org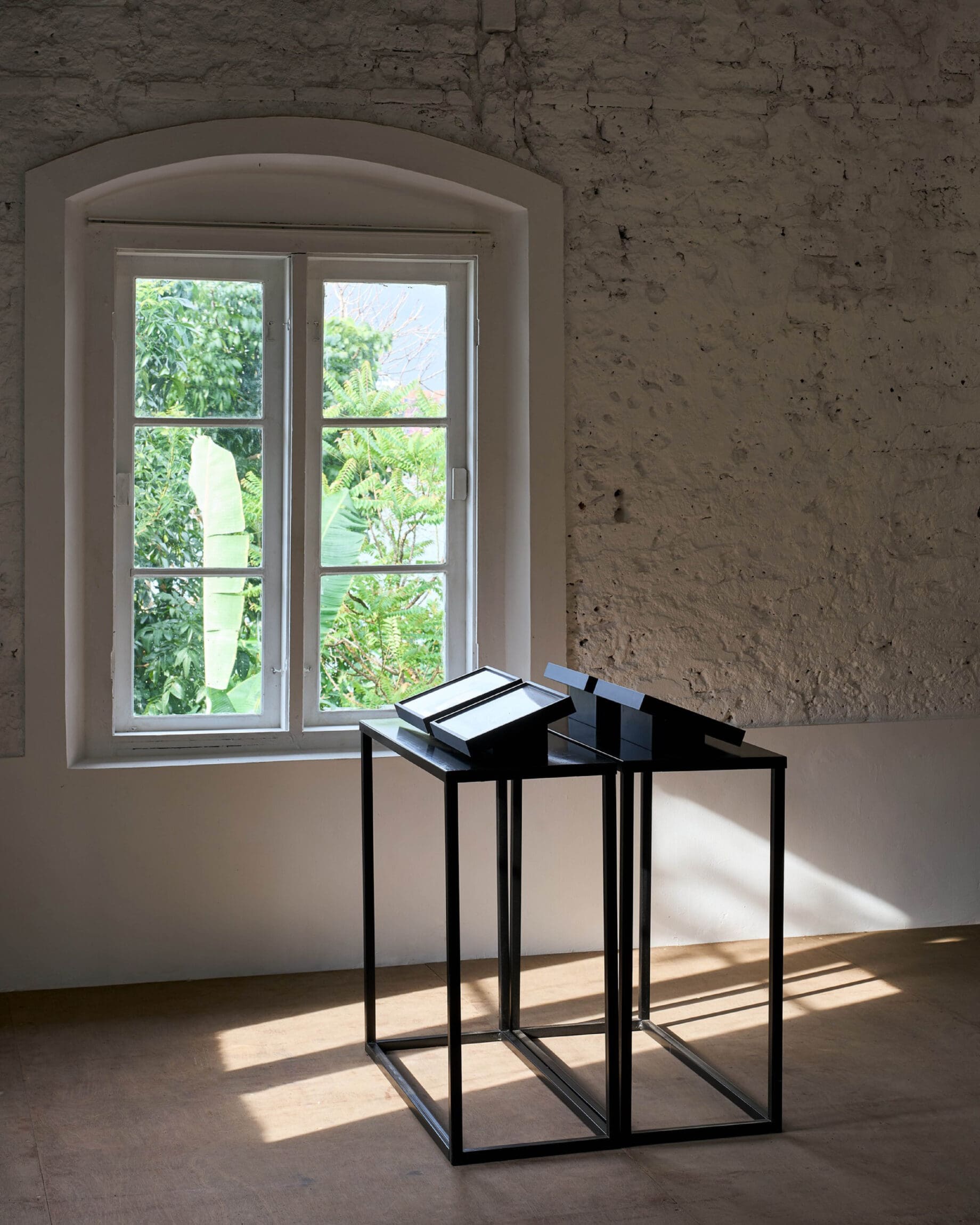 Alserkal Avenue: Green Art, Lawrie Shabibi, and Grey Noise
Best for: Commercial galleries, being seen
Location: 17th Street, Al Quoz Industrial Area 1, Dubai
Price: free
Alserkal Avenue can feel like a bit of a corporatised Disneyland for creatives. But this converted warehouse complex also houses some of the city's best regarded galleries, along with a cinematheque, rare book and vinyl stores, and numerous boutiques and cafes. Highlights include Green Art Gallery and Lawrie Shabibi for their strong programmes of mostly Arab and Iranian artists, Grey Noise for its quietly transporting conceptual shows, and Ishara Art Foundation for solid, if occasionally self-serious shows of South Asian artists. IVDE is currently on a yearlong hiatus, but is usually well worth a visit too.
alserkal.online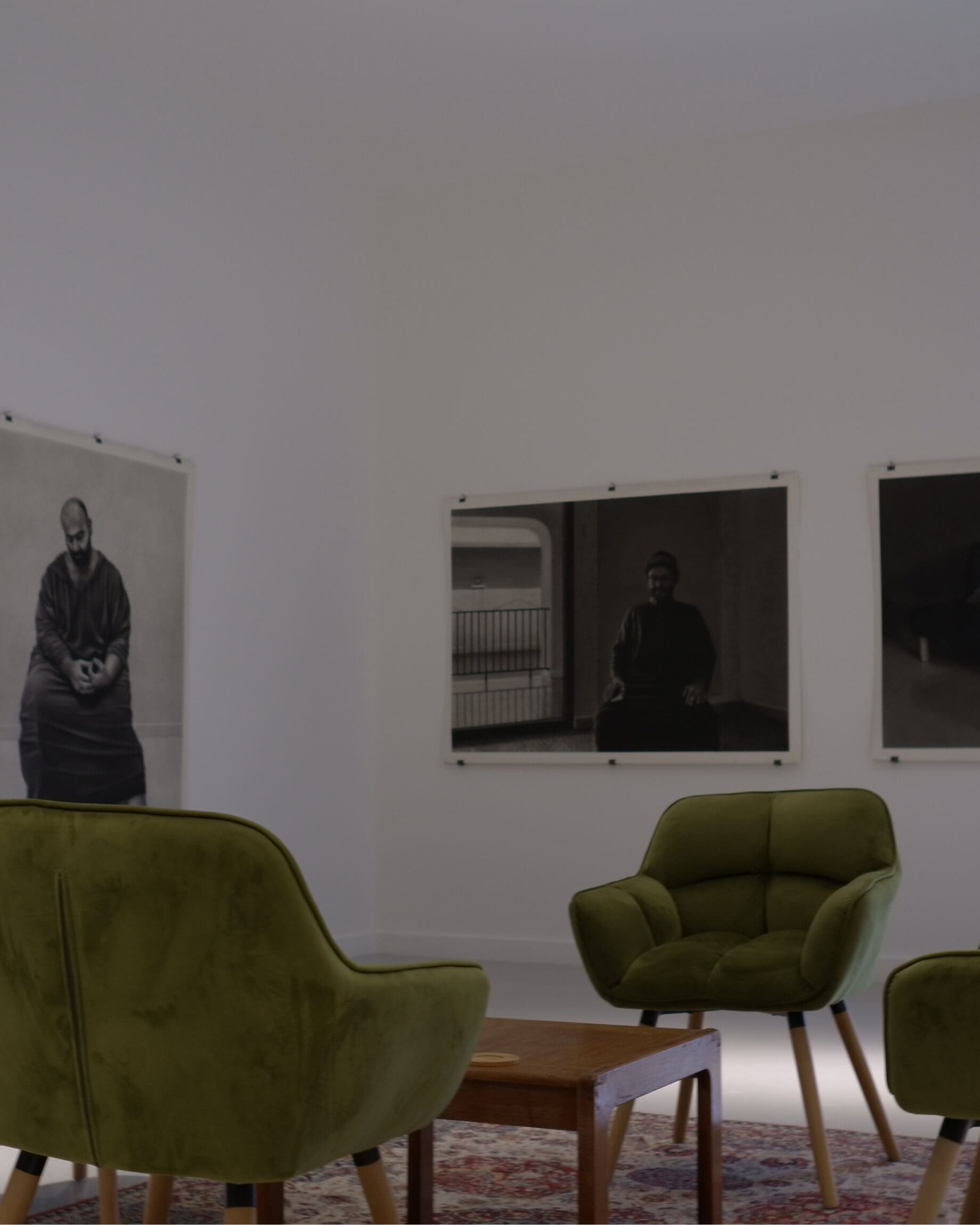 Bayt Al Mamzar
Best for: Emerging local artists, experimental art
Location: House 2, 26 Street, Al Mamzar, Dubai
Bayt Al Mamzar offers a welcome change from Dubai's high-gloss galleries. This sunny 1980s villa in a seaside neighbourhood is one of very few independent galleries in a city of increasingly unaffordable rents. A pair of Emirati brothers converted their grandmother's house into an arts space hosting exhibitions, art and culinary programming, and art and writing residencies. Bedrooms are now affordable studios, the living room a multipurpose co-working and events space, and the garage a fabrication shop. Its majlis-turned-gallery meanwhile is the place to see young artists take risks and test out new ideas.
baytalmamzar.com
Al Fahidi Historic District
Best for: A taste of Dubai before it became Dubai
Location: Al Fahidi Historic District, Dubai
Price: varies
This lovingly preserved historic district, formerly known as Al Bastakiya, is the oldest part of the city, dating back to the 19th century. Get a feel for traditional architecture by exploring its winding alleyways filled with coral stone walls and wind towers – pre-electricity cooling solutions for the city's punishing heat. There are a number of galleries dotted between the small heritage museums and cafes. Among them is XVA Gallery, which was important in the early to mid 2000s, but is more notable today for its hotel rooms and the vegetarian cafe in its leafy, restive courtyard than its shows. Still, it's a good place to take a breather.
Al Shindagha Museum Complex
Best for: Emirati history and heritage
Location: Al Fahidi Historic District, Dubai
Price: 50 AED / 13 USD
At the edge of the Al Fahidi neighbourhood is the new Al Shindagha Museum complex. Its 15 small museums are good for a multimedia-rich, if somewhat sanitised overview of the city and country's history. Most interesting are those that zoom in on Emirati cultural forms, such as traditional botanical healing, jewellery, and attar and bakhoor making. When you're done, hop onto an abra or water taxi and find contemporary analogues at the spice, gold, and perfume souks on the Deira side of the Creek.
Sharjah
It can be hard to tell where Dubai ends and Sharjah begins, save for a sign spelled out in flowers on a manicured roundabout: Smile, you're in Sharjah. And there's plenty to smile about in the UAE's cultural capital.
Sharjah Art Foundation
Best for: Major Arab, South Asian and African artists, cats
Address: Sharjah Art Foundation, Al Shuwaiheen Arts Area
Sharjah Art Foundation is one of the region's most august art institutions, and home to the Sharjah Biennale, as well as many, many street cats. Mid to late career surveys are SAF's sweet spot: expect rigorously researched exhibitions that unspool an artist's practice, alongside an increasingly noteworthy performance programme. In cooler weather, stick around for after-dark screenings at its outdoor amphitheatre.
sharjahart.org
Heart of Sharjah
Best for: Islamic arts, rain, and welcoming aliens
Price: Free
Stroll to one of the many heritage and Islamic arts-focused museums clustered along the Corniche in the area known as the Heart of Sharjah. The Sharjah Art Museum has a particularly strong permanent collection of modern Arab art. Check out the permanent installation of Random International's Rain Room (entry from 25 AED), in which you can walk around in the artificial rain without getting wet. Don't miss SAF's Flying Saucer venue, a deliciously weird 1970s brutalist structure just a short taxi ride away. It has variously held a cafe, fried chicken joint, pharmacy and supermarket over the years, and now hosts exhibitions, talks, and film screenings. Also within Sharjah Art Museum is Barjeel Art Foundation, dedicated to modern and contemporary Arab art.
heartofsharjah.ae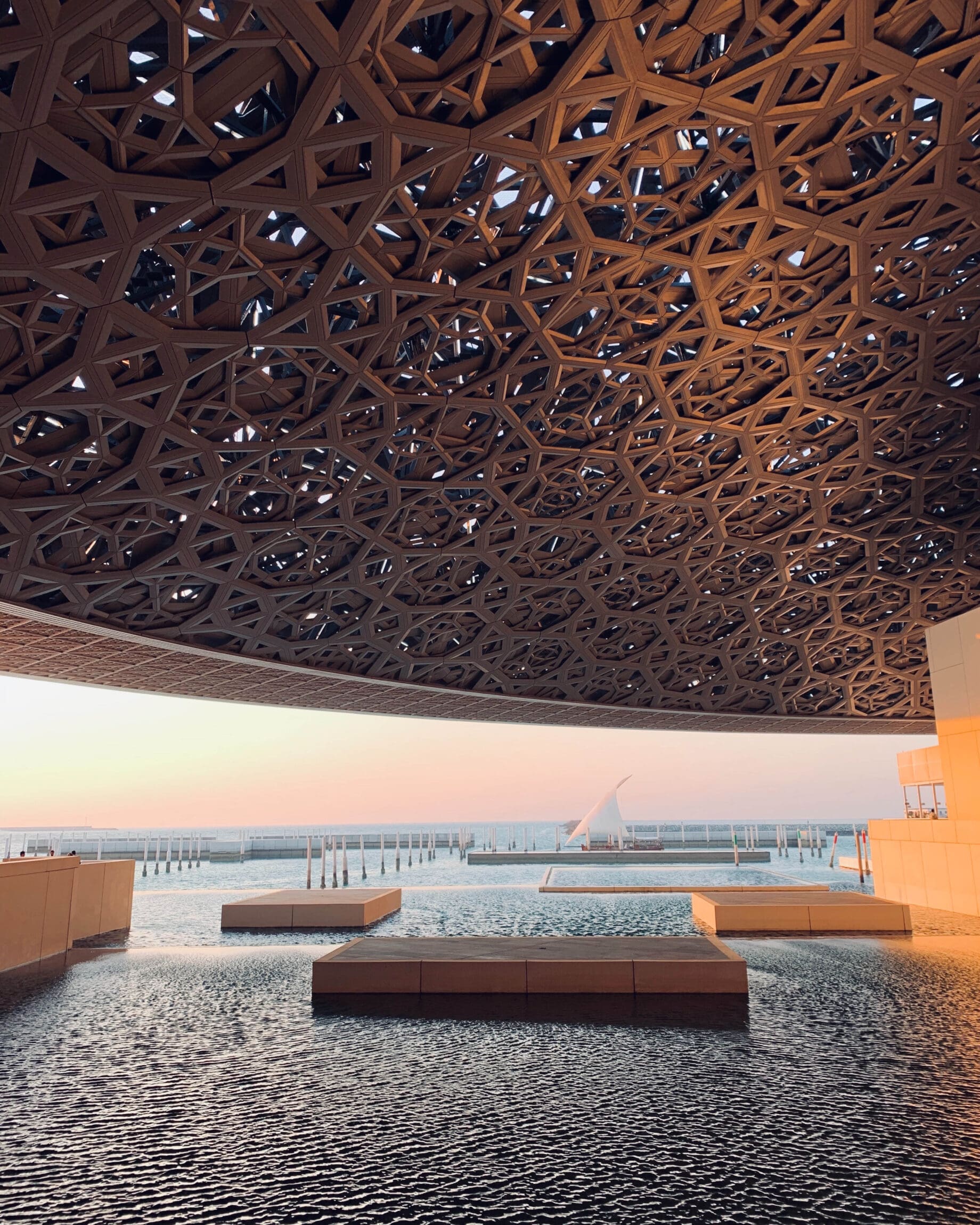 Abu Dhabi
Louvre Abu Dhabi
Best for: Historical artefacts, French masterpieces
Address: Saadiyat Island, Abu Dhabi
Price: AED 63 (Free under 18 and over 60)
Imagine the Musée du Louvre without the crowds, and housed in a gorgeous Jean Nouvel building overlooking the Arabian Gulf, replete with an intricately laced dome, and you have Louvre Abu Dhabi. Follow the arc of history in its permanent exhibition, which strives to consider the entire breadth of human development over time, rather than siloing non-Western civilisations into their own wings. Best is its temporary exhibitions, which loan in some extraordinary works that many residents may not be able to access otherwise.
louvreabudhabi.ae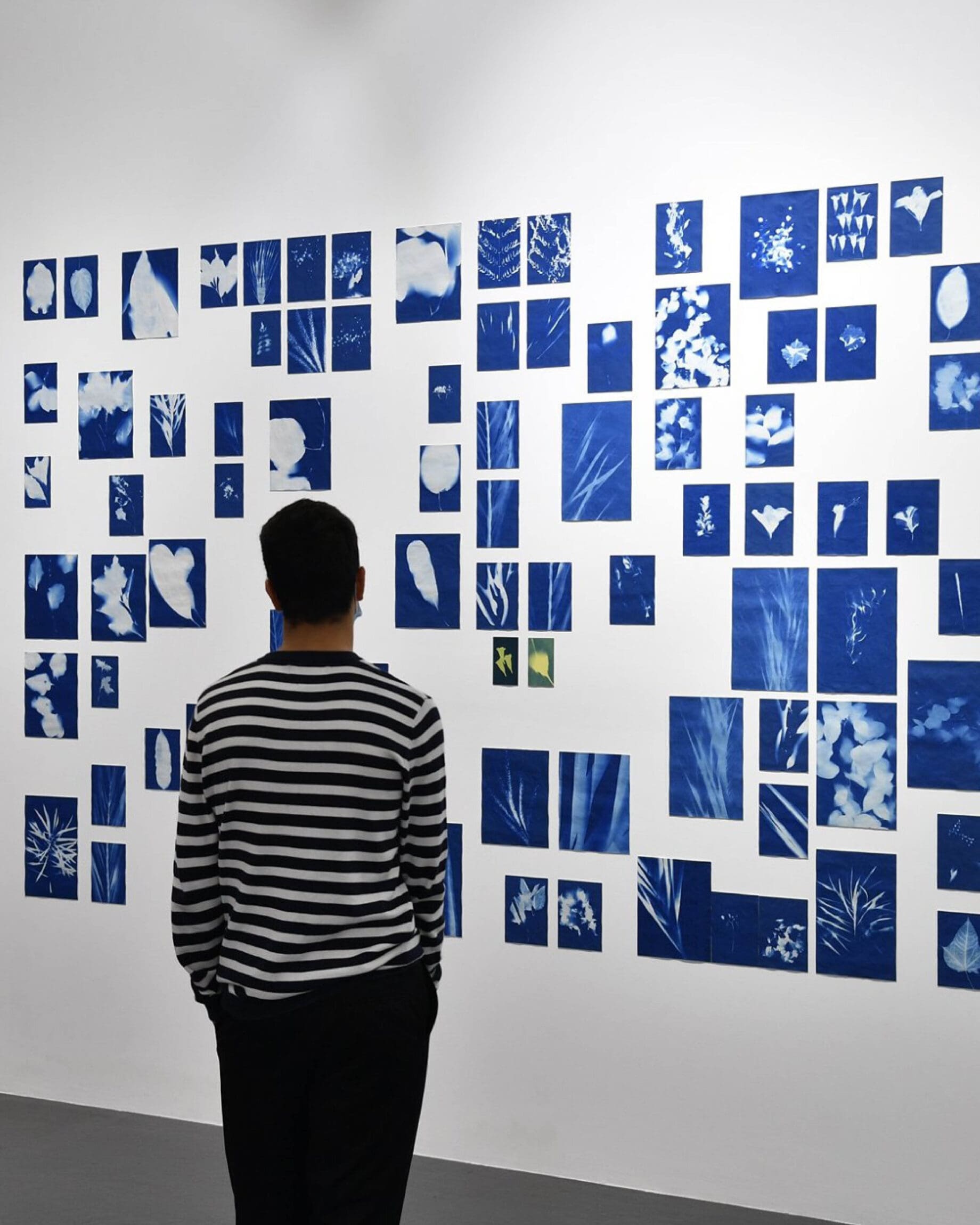 421
Best for: emerging and early career UAE and Gulf-based artists, events
Address: Mina Zayed area next to vegetable market and Mina Center, Abu Dhabi
Price: Free
There's nothing Abu Dhabi loves more than franchising in a brand name, and the Louvre will soon count the Guggenheim, and several other starchitect-designed museums as neighbours. Until then, visit nearby 421 instead for one of the few places that supports and recognises artists from the UAE and wider Gulf region. 421 has a number of major exhibitions opening each year. Where it really shines is in its community-oriented programming and its support for local and especially emerging artists, through grants, mentorship, and residency programmes.
421.online