The ROADBOOK reading list
These compelling reads explore life's journeys, both literal and metaphorical
Last updated: December 15, 2022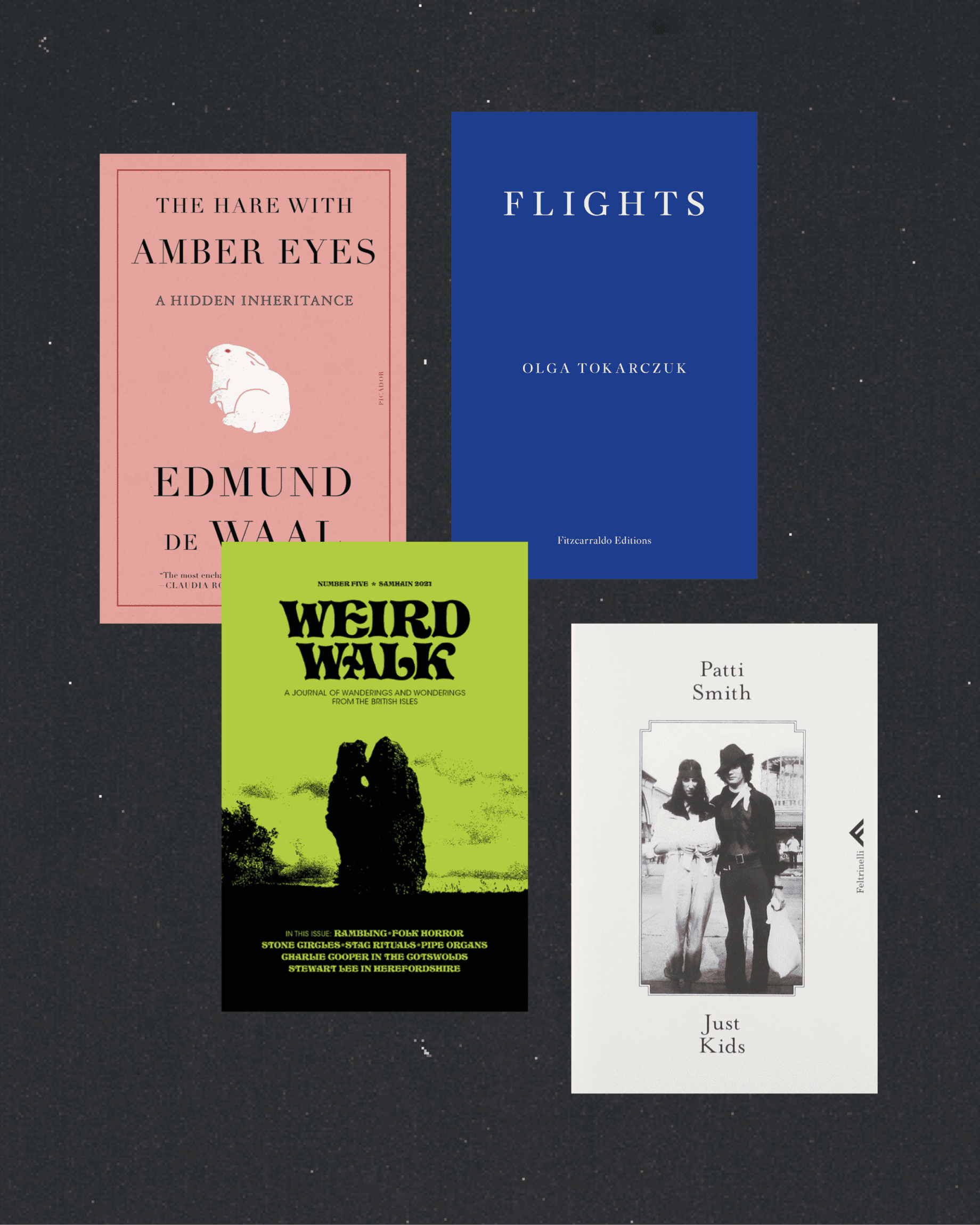 As 2022 draws to a close, ROADBOOK's contributors and interviewees share the inspiring books they have been reading this year, alongside all-time favourites that have stayed with them for the long haul. The breadth of recommendations covers travelogues, memoirs, historical novels, fiction, and poetry, so there is bound to be something to pique your interest. Sit back, preferably in a well worn armchair, and delve into the 2022 ROADBOOK reading guide below.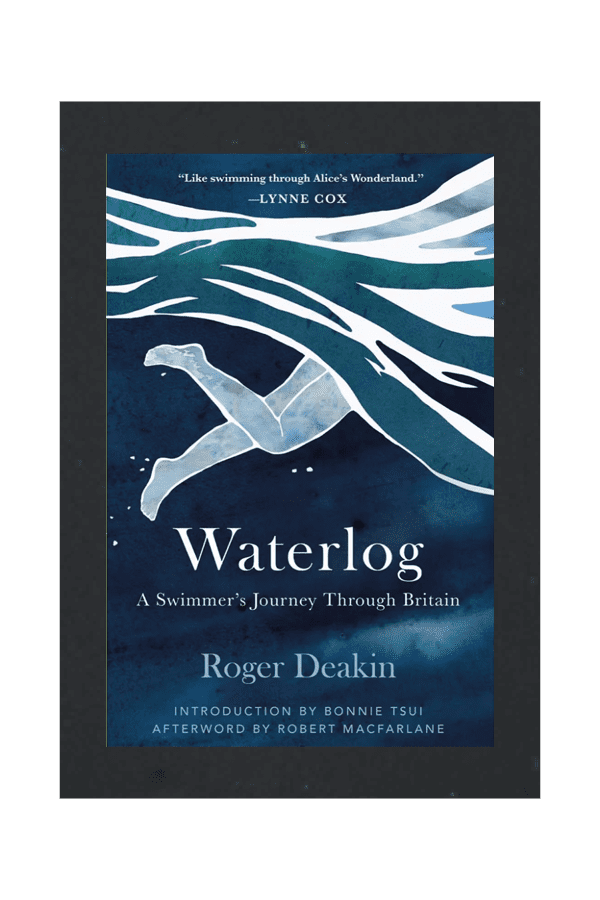 Tom Howells
Contributor, UK
Waterlog: A Swimmer's Journey Through Britain – Roger Deakin (1999)
Last summer, my girlfriend and I made a pilgrimage to the paper-flat wilds of northern Suffolk. Specifically, to Walnut Tree Farm: the one-time home of the late writer and environmentalist Roger Deakin, whose Waterlog I'd been quietly obsessed with for years (and still am). It's a startling, beautiful book; a profound treatise and travelogue on 'wild' swimming (and the beatific appeal of immersion in general, as well as the socio-cultural implications of access to water), taking in hallucinatory descriptions of wild mountain pools, edgeland tributaries, lidos, grey coastlines, and (most significant to our trip) the verdant ornamental moat at Deakin's old home, about which he writes so poetically. It's a true classic that's lost none of its sodden verve.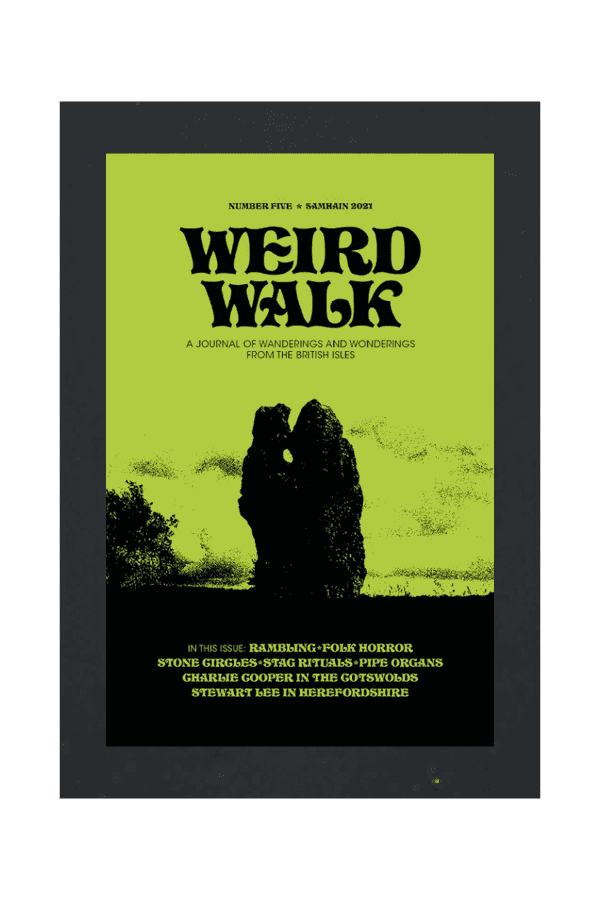 Weird Walk
weirdwalk.co.uk
Not a book, admittedly, but an excellent zine of 'wanderings and wonderings from the British Isles' that sits somewhere between Julian Cope's The Modern Antiquarian, The Wire magazine, and Westwood and Simpson's The Lore of the Land. Nowhere else can you segue so swiftly from pieces on folk horror in children's literature and foraging, to primers on esoteric pipe organ records and dungeon synth, a regular 'Dolmania' slot celebrating neolithic stone tables, and the rarefied appeal of flat-roofed pubs. It's also beautifully designed – made by the folks behind the equally pristine reissue label Earth Recordings – each issue distinctly mono-coloured and filled with evocative and hauntological photography. An idea I kick myself, daily, for not having.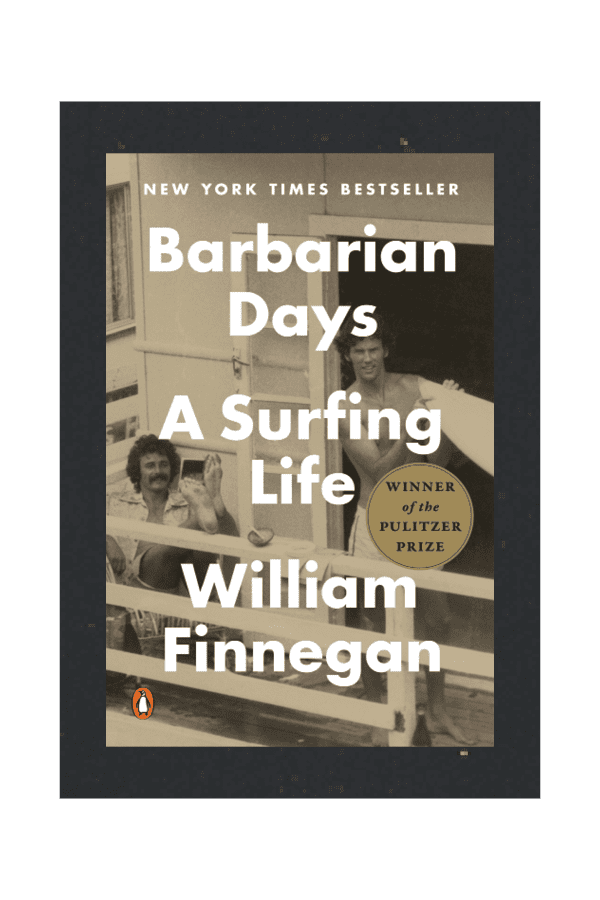 Rosh Mahtani
Founder of Alighieri, UK
Barbarian Days: A Surfing Life – William Finnegan (2015)
Recommended to me by a good friend, who also finds great healing and catharsis in surfing. I've just started it but I can't put it down; Finnegan's beautiful descriptions of the waves in Hawaii, his turbulent move to a new country, and his relationship to the board and the world have sucked me in, every night over a glass of wine.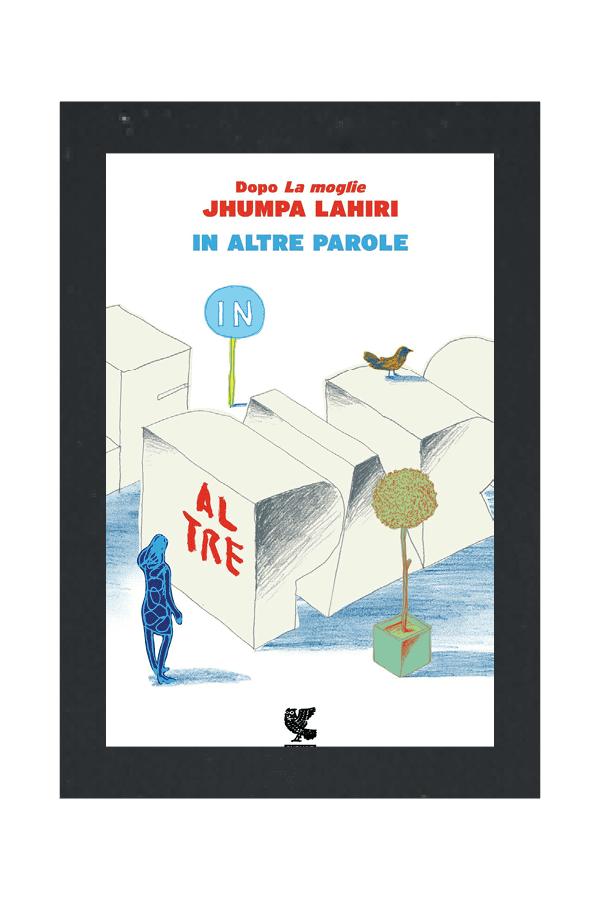 In Altre Parole – Jhumpa Lahiri (2015)
As an Italophile, having dedicated much of my life to the pursuit of feeling and speaking like a native, this book literally read my soul. Lahiri describes the intense and inexplicable pull she had to Italian; in search of the language and an identity. She tells a story of pure joy and frustration, and the tapestry of her life, heritage and heart.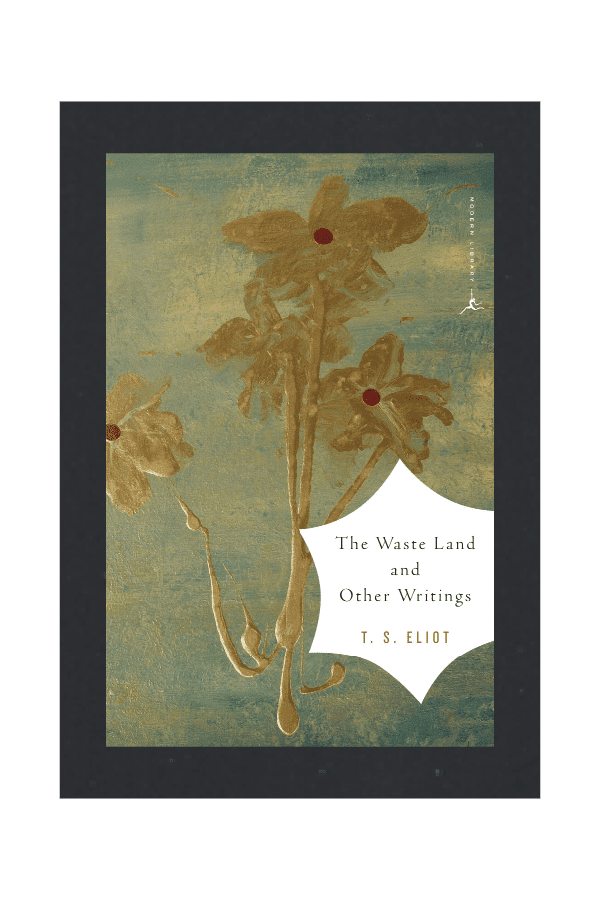 The Waste Land – T.S. Eliot (1922)
I've always loved this great masterpiece and I recently came back to it after experiencing a really difficult time. The empty fragments of Eliot's London somehow comfort me: "The pleasant whining of a mandoline, and a clatter and a chatter from within, where fishermen lounge at noon". I first read it when I was 17, and I still read my school copy. There's something, also, about my naive pencil-notes that make me smile, thinking of all the things I knew nothing of almost 15 years ago!
Read more: Alighieri's Rosh Mahtani on how travel has shaped her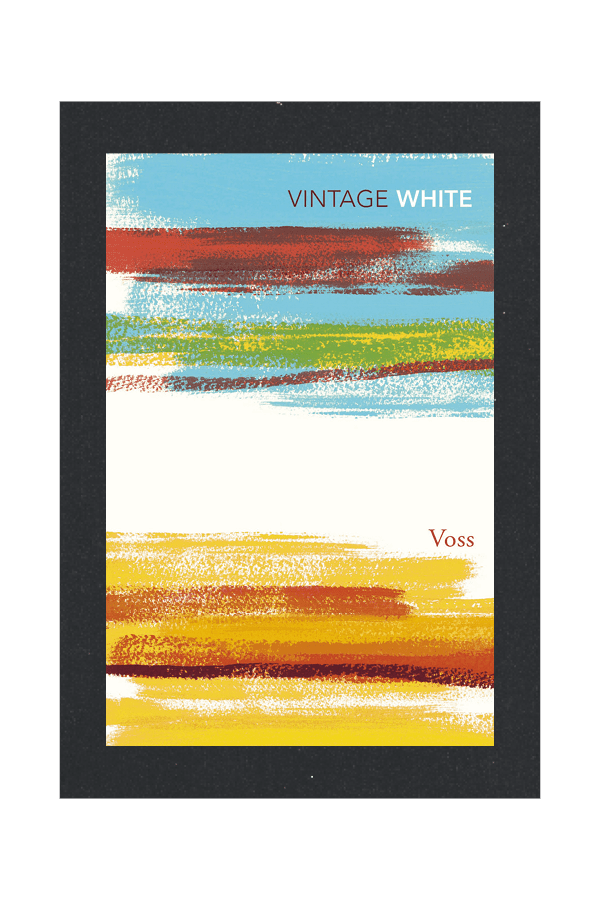 Nick Savage
Contributor, UK
Voss – Patrick White (1957)
I've just recently discovered Patrick White and his ambitious novel Voss. It's a pleasure to happen upon a text that's so accomplished yet almost entirely omitted from 'best of' lists and canons. It's also a little hard to define. Though a journey runs up its belly, that of its titular character into the wilderness of the Australian outback, Voss shares common DNA with the marriage plot books of Jane Austen and George Eliot; the landscape novels of Cormac McCarthy and Peter Mathiessen; the gothic horror of Joyce Carol Oates and Marilynne Robinson; and the neo-Victorian proto-feminist works of John Fowles. The real hero, or rather heroine, of the story is not the man who sets out on the expedition, but the woman – Laura Trevelyan – who embarks with him on an equally daunting journey into the spirit, breaking the cast expected of her by 19th-century patriarchal society.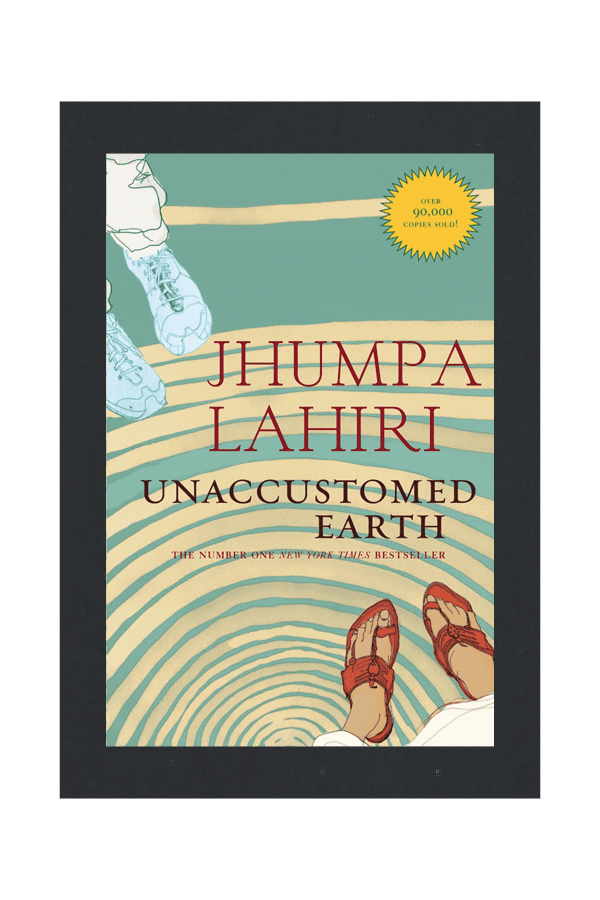 Louis Harnett O'Meara
Contributor, US
Unaccustomed Earth – Jhumpa Lahiri (2008)
I recently finished Unaccustomed Earth by Jhumpa Lahiri. It's her second collection of short stories and was big when it came out. It still packs a punch. Just concise, beautifully rendered realism concerning the lives of Americans and Bengalis in the US, mostly in Boston, and often concerning struggles with displacement. The struggle is necessary though, Lahiri seems to believe. The book opens with a quotation from Nathaniel Hawthorne: "Human nature will not flourish, any more than a potato, if it be planted and replanted, for too long a series of generations, in the same worn-out soil." I'm in Boston now, having moved from London to join the MFA programme in which Lahiri originally learned her writing ropes. So that's one journey she'd be glad to hear her stories have inspired.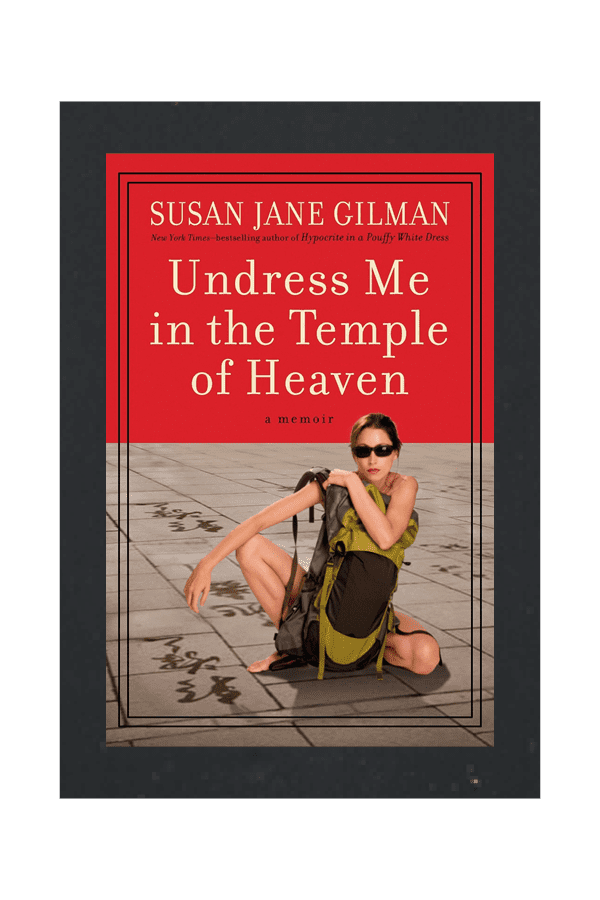 Valorie Clark
Contributor, US
Undress Me in the Temple of Heaven – Susan Jane Gilman (2009)
I read Undress Me in the Temple of Heaven in late 2010, when I was preparing for my first international trip alone. I was a junior in college, and I had managed to secure an internship at a university in Beijing. I had never been to Asia, and Susan Jane Gilman's memoir felt like a hug from the universe. Gilman and her friend Claire travelled to China in 1986, when it had been open to Western visitors "for roughly ten minutes." What followed was a beautiful tale of exploration and self-discovery that turned into the kind of harrowing international thriller you only see on the big screen.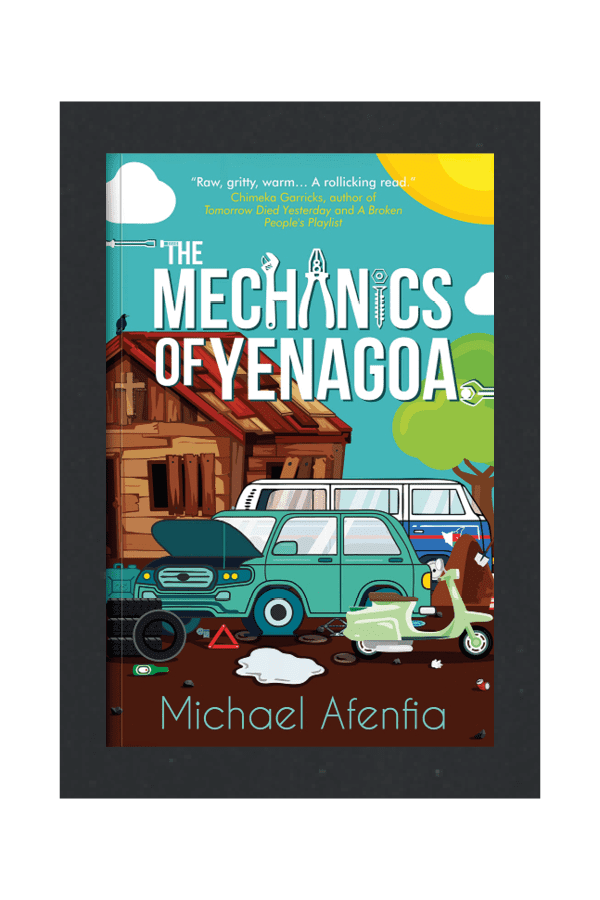 Damilare Kuku
Author and contributor, Nigeria
The Mechanics of Yenagoa – Michael Afenfia (2020)
If you ever wondered what it takes to be a mechanic in Nigeria, fixing cars that are sometimes beyond repair – and I am not talking about some pimp my ride level of repair, I mean engine oil splattering and spare parts scattered as the mechanic mixes sand with oil  – then The Mechanics of Yenagoa by Michael Afenfia is for you. It is centred on Ebinimi, a young man with a degree in finance who becomes a car mechanic in order to survive. Afenfia uses words to paint a picture of what it means to travel through life hustling in Benue state in Nigeria. He shows you the stark reality, but he laces it brilliantly with humour. Perhaps I am drawn to it because humour is a tool that I need to survive every aunt's ritual Christmas question: "Dami, where is your husband?''
Americanah – Chimamanda Ngozi Adichie (2013)
Away from Nigeria, travel with Obinze and Ifemelu to London and America in Americanah, where they find that life abroad is not as jazzed up as they thought it might be. Adichie shows what young lovers go through as they seek to protect their love, in spite of race, class, and societal expectations. This book makes you believe that fairy tales may be true, no matter how broken or crooked, and that is all you need to let love in again.
Read more: Nigerian author Damilare Kuku shares a personal essay on Lagos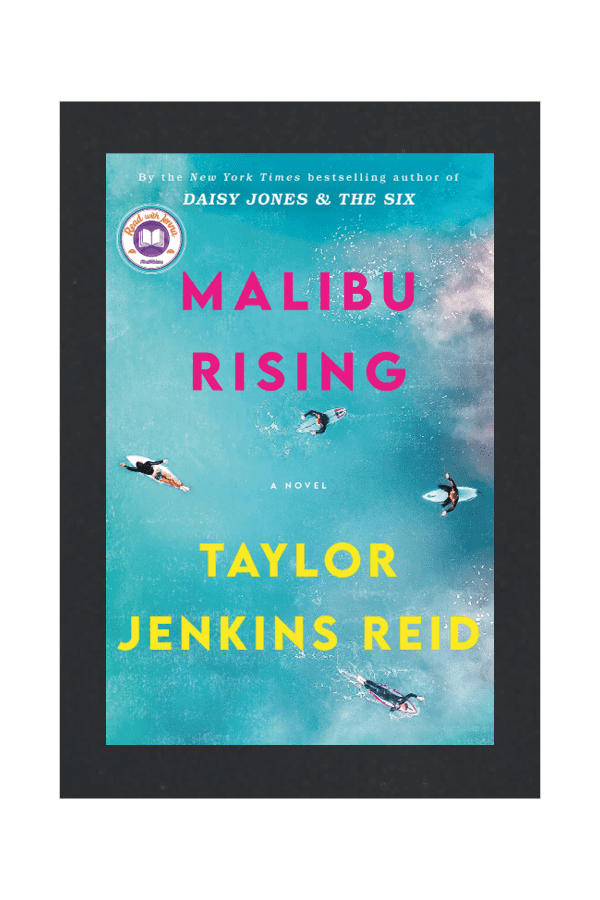 Praachi Raniwala
Contributor, India
Malibu Rising – Taylor Jenkins Reid (2021)
A recent read I thoroughly enjoyed was Malibu Rising by Taylor Jenkins Reid. It's a drama exposing the cracks behind the picture-perfect façade of a famous family. Reid's writing is unparalleled and it made me want to read everything she's written. The fiction novel was also the perfect literary vehicle to transport myself to the glamorous world of Malibu while sitting in my Mumbai apartment.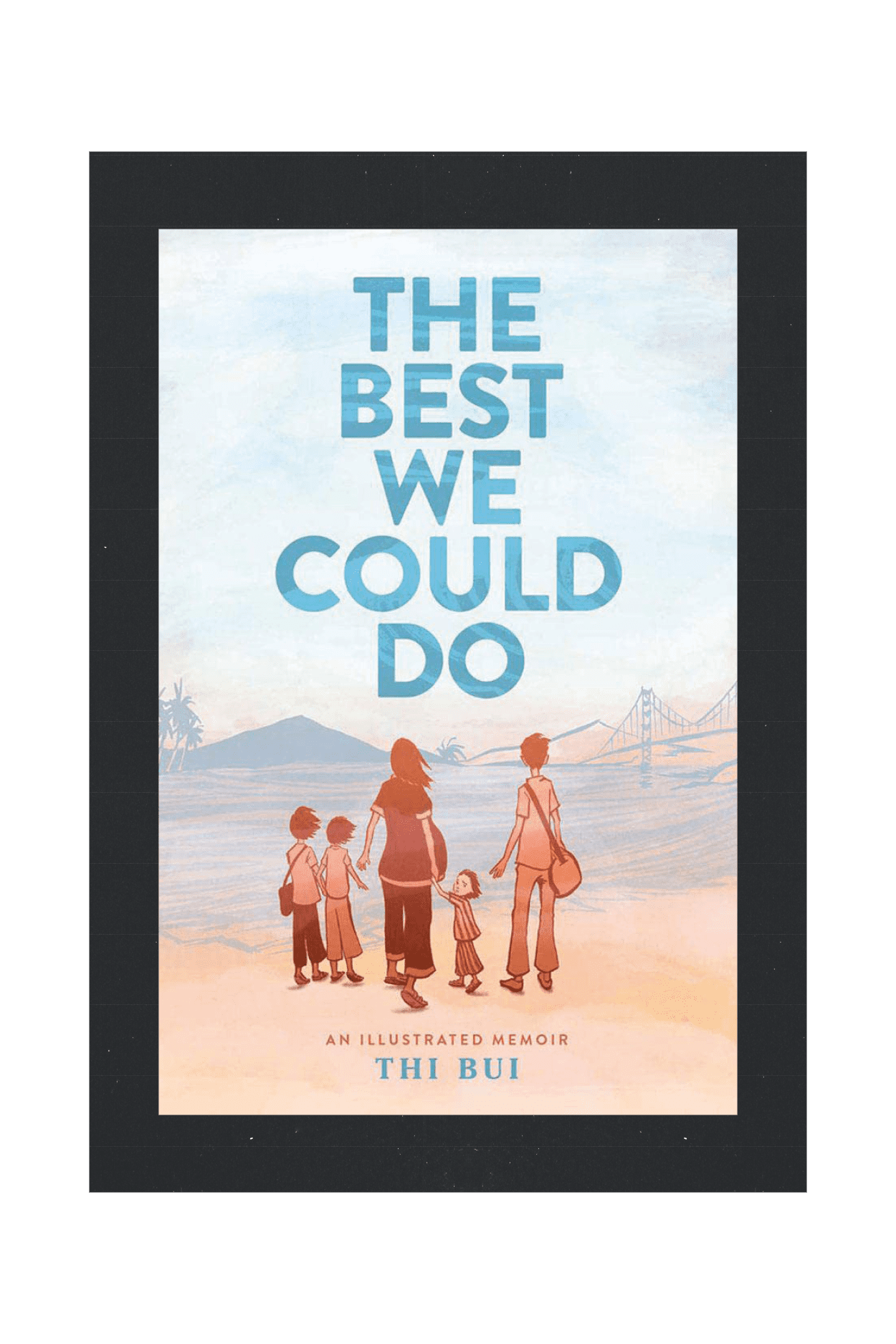 Chayanit Itthipongmaetee
Contributor, Thailand
The Best We Could Do – Thi Bui (2017)
The Best We Could Do by Vietnamese-American author Thi Bui is a beautiful, gripping, and deeply moving graphic memoir that blew me away. The heartfelt immigrant tale explores Bui's family history in war-torn Vietnam before they escaped to the United States as refugees. The narrative is intimate, emotionally charged, yet very enlightening. The messages about a family's experiences of loss, love, survival and pain are necessary, timely, and timeless. I finished this book in one sitting and was moved to tears a couple of times. This graphic novel ranks up there with the classics like Maus by Art Spiegelman and Fun Home: A Family Tragicomic by Alison Bechdel. As an avid reader of graphic novels, I'd recommend this book to anyone, whether they are comics fans or newcomers to the genre.
Ollie Horne
Deputy digital editor
The Hare With Amber Eyes: A Hidden Inheritance – Edmund de Waal (2010)
I first read The Hare With Amber Eyes when I was starting to take writing seriously, and I loved how Edmund de Waal constructed his sentences. I love the combination of travelogue, history research tale, and family memoir this book takes you through. Following Edmund along on his research quest is as exciting as the colourful history his family lived through.
The book traces British potter Edmund de Waal's ancestors, the Ephrussi family, and specifically the inheritance of a collection of Japanese netsuke miniatures, from the salons of 19th century Paris, to the grand Ringstraße of interwar Vienna, to postwar Tokyo. The book encompasses art, antisemitism, war, and exile – a fascinating personal tale that navigates some of the biggest moments in 19th and 20th century European history.
In Europe: Travels Through the Twentieth Century – Geert Mak (2004)
This is another one of my favourite books, and similarly to the previous entry, this has a lot to do with how it effortlessly weaves history with travelogue. In the final year of the 20th century, Dutch journalist Geert Mak was sent by his paper to travel across Europe, to capture traces of the continent's 20th century history before it enters the new millennium. It's a beautiful sweep of landscapes and time periods, and very tricky to summarise. Just read it.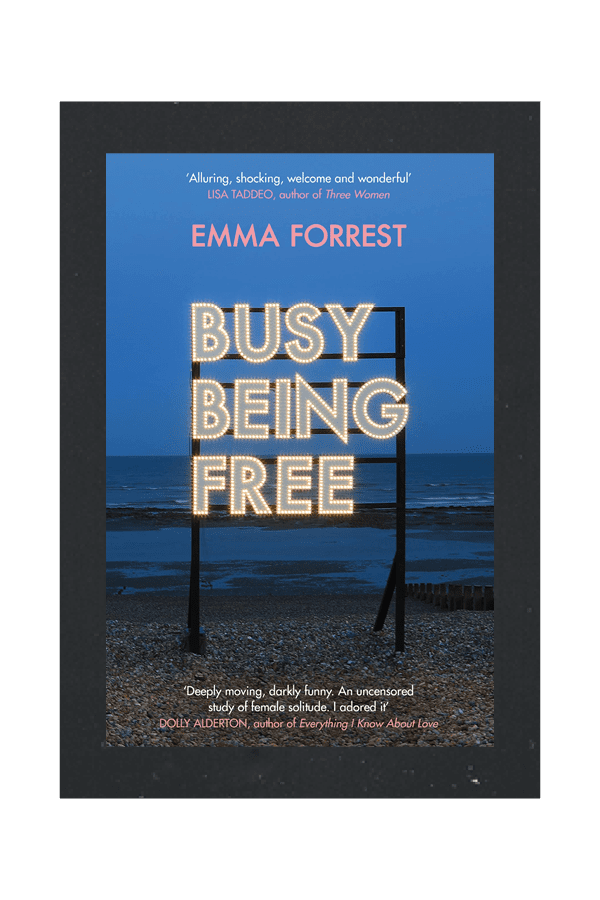 Mhairi Mann
Digital Director
Busy Being Free: A Lifelong Romantic is Seduced by Solitude – Emma Forrest (2022)
I am currently reading Emma Forrest's new memoir, Busy Being Free, which documents the breakdown of her marriage and her return to London from Los Angeles, where she is holed up with her daughter in a top-floor North London flat during the pandemic. It is (so far) a light, funny and honest take on female identity, sex, and healing, and what it means to be a woman in her forties living outside of society's typical constructs – with a good dusting of Hollywood glamour, and cover artwork by Robert Montgomery.
Just Kids – Patti Smith (2010)
Just Kids by Patti Smith is a book I go back to time and again. Patti Smith has a beautifully poetic, tender way of writing about love, heartbreak and coming of age, as she reflects on her relationship with American photographer Robert Mapplethorpe. Her story of residing at Hotel Chelsea in New York during the 1970s and her rise to rock stardom is also fascinating. My friend read an excerpt at my wedding, and I flick through it whenever I want to escape a while.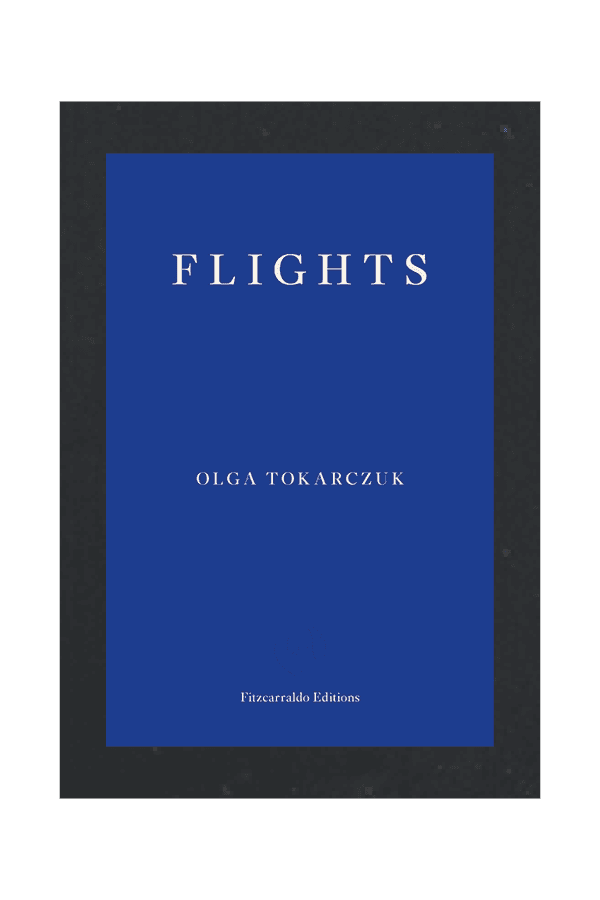 Michael Parker
CEO and co-founder
Flights – Olga Tokarczuk (author), Jennifer Croft (translator), 2018
An English translation by Jennifer Croft from author and Nobel Laureate Olga Tokarczuk's native Polish, Flights explores the complexities and psychology of modern global mobility and transience in a deeply original way. Its success is that, like a trip, you never quite settle down with it. From memoir to narration to aphorism to poignant reasoning, across imperfect characters, global locations and modes of transport, it reflects on our human condition and preponderance to travel, in an age where fundamental questions exist about where we are all going. Flights is not about destinations. I found its effect was to make my own state of motion more conscious, and to reflect on what it means – if motion is a constant – to take root. Picking it up and putting it down countless times for its fragments, both beautiful and prosaic, it still has me thinking, now long after reading.