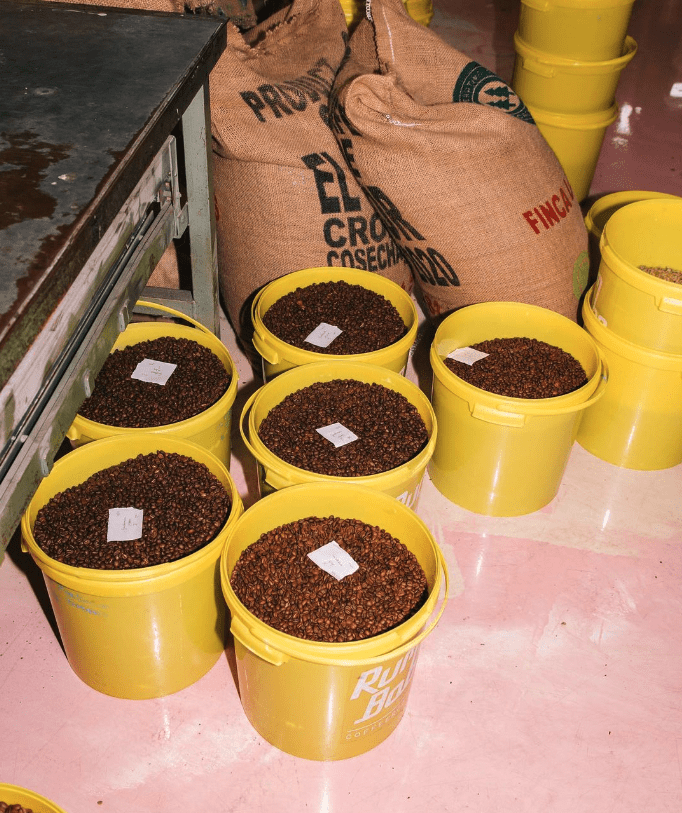 As you may well know, Amsterdam's coffee shops are known for something distinctly different from a quality brew. But, if you are searching for a great cup of coffee, there's no better place than the city's thriving artisan cafés, coffee bars, micro roasteries and bakeries, many of which are also excellent co-working spots.
Amsterdam itself was one of the global coffee trading capitals of the world in the early 18th century, and the Netherlands' coffee addiction has continued to this day with the Dutch throwing back an average of four cups per day, making them one of the biggest coffee consumers in the world.
Much like its excellent array of restaurants and banging bars, Amsterdam's contemporary coffee culture is focused on sustainable sourcing. Expect cross cultural blends with vibrant flavours and unique stories with several micro roasters to try out across the city. Whether you like your cup dripped, steamed or aeropressed, these are the best places in Amsterdam for coffee.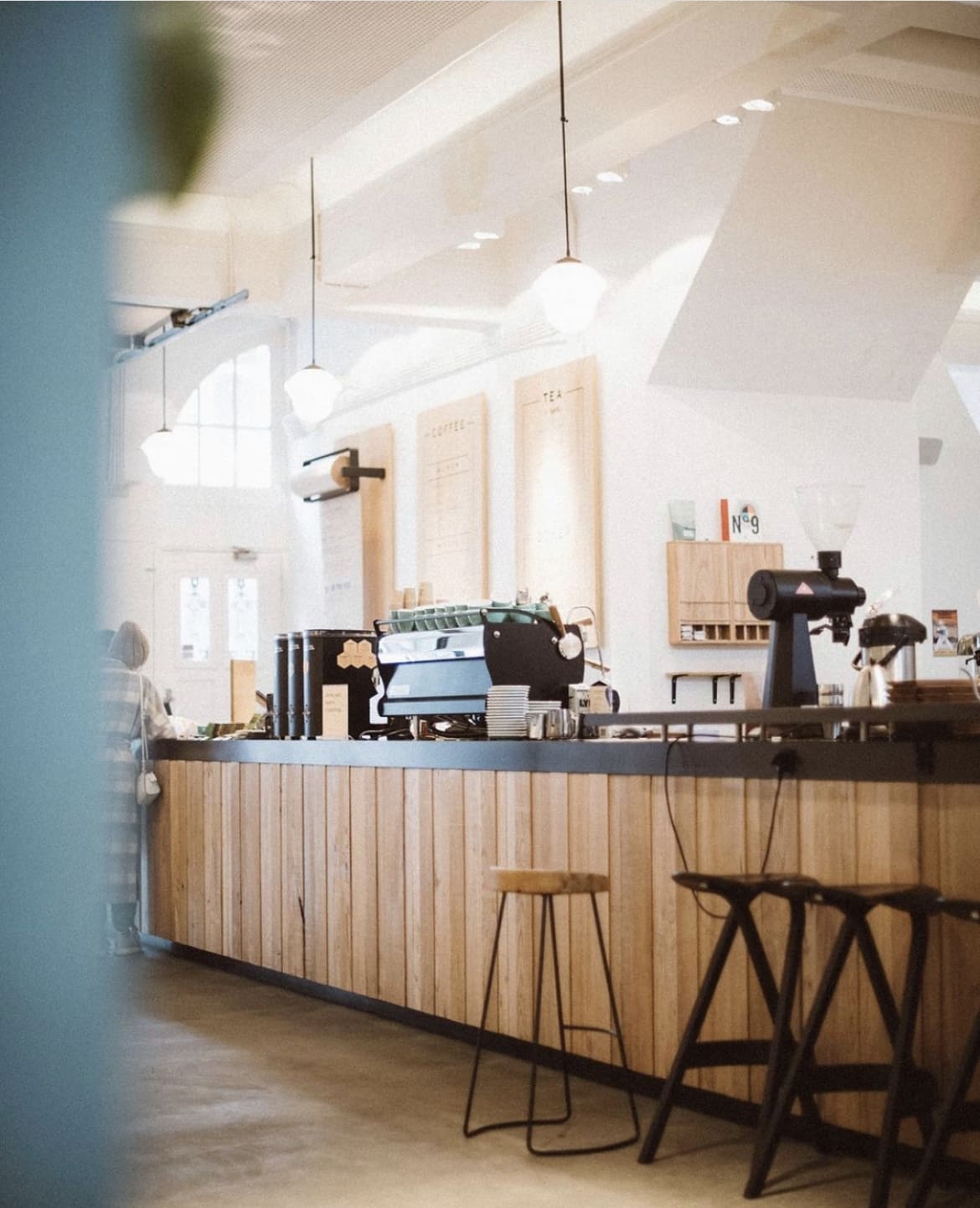 Centrum
Bocca Coffee
Best for: Conscious coffee and pioneering flavours
Location: Kerkstraat 96H, 1017 GP Amsterdam, Netherlands
Price: Espresso for 2.50 EUR / 2.70 USD
Bocca started out as a coffee roaster and wholesaler, supplying its blends to some of the best cafes in Amsterdam, and gained Europe-wide recognition as one of the top specialty coffee roasters. They eventually opened their own location just a short walk from Vondelpark and the Rijksmuseum, which serves as both a cafe and training ground for future baristas (check out their courses and workshops in tasting, brewing and latte art). Bocca is a recognised B-Corp and was one of the first specialty coffee makers in the Netherlands to manage a completely sustainable end to end supply chain, purchasing beans directly from farmers at fair prices. They also released a 'true price report' to give complete transparency to consumers. Bocca has three different flavour levels: Discoverer (green packages) for newbies, Adventurer (red packages) for those familiar with specialty coffees and ready to experiment, and Pioneer (gold packages) for truly boundary-pushing flavours.
bocca.nl
Back to Black
Best for: Cosy cafe and micro roastery serving original blends
Location: Weteringstraat 48, 1017 SP Amsterdam, Netherlands
Price: Espresso for 2.40 EUR / 2.59 USD
Back to Black is perhaps one of the cosiest cafes on the list. Childhood friends Inge Bulthuis and Noortje Vlutters first opened the petrol blue door to the original Back to Black roastery in a Weteringstraat basement in 2014, and since then, have moved to a larger location in West, and opened a second cafe near Westerpark. While Back to Black may evoke Amy Winehouse's soulful voice, the name actually refers to Amsterdam's third wave coffee movement – a move away from commercial mass production and towards smaller-scale artisan roasting, direct farmer to roaster partnerships and coffee that's best enjoyed black. The coffee selection in the shop and for wholesale goes back to basics with a light roasting to bring out natural flavours within the beans. Choose from a range of options including the chocolate and cherry notes of a Brazilian roast to the light tobacco hint of the India anaerobic natural blend. There are also plenty of workshops for professional baristas and those looking to up their home brewing skills. Despite being in the city centre, the original Weteringstraat location is tucked away on a quiet little canalside street, an easy walk from the Rijksmuseum and the Heineken museum. Grab a cup and enjoy a cuddle from Binkie the house cat.
backtoblackcoffee.nl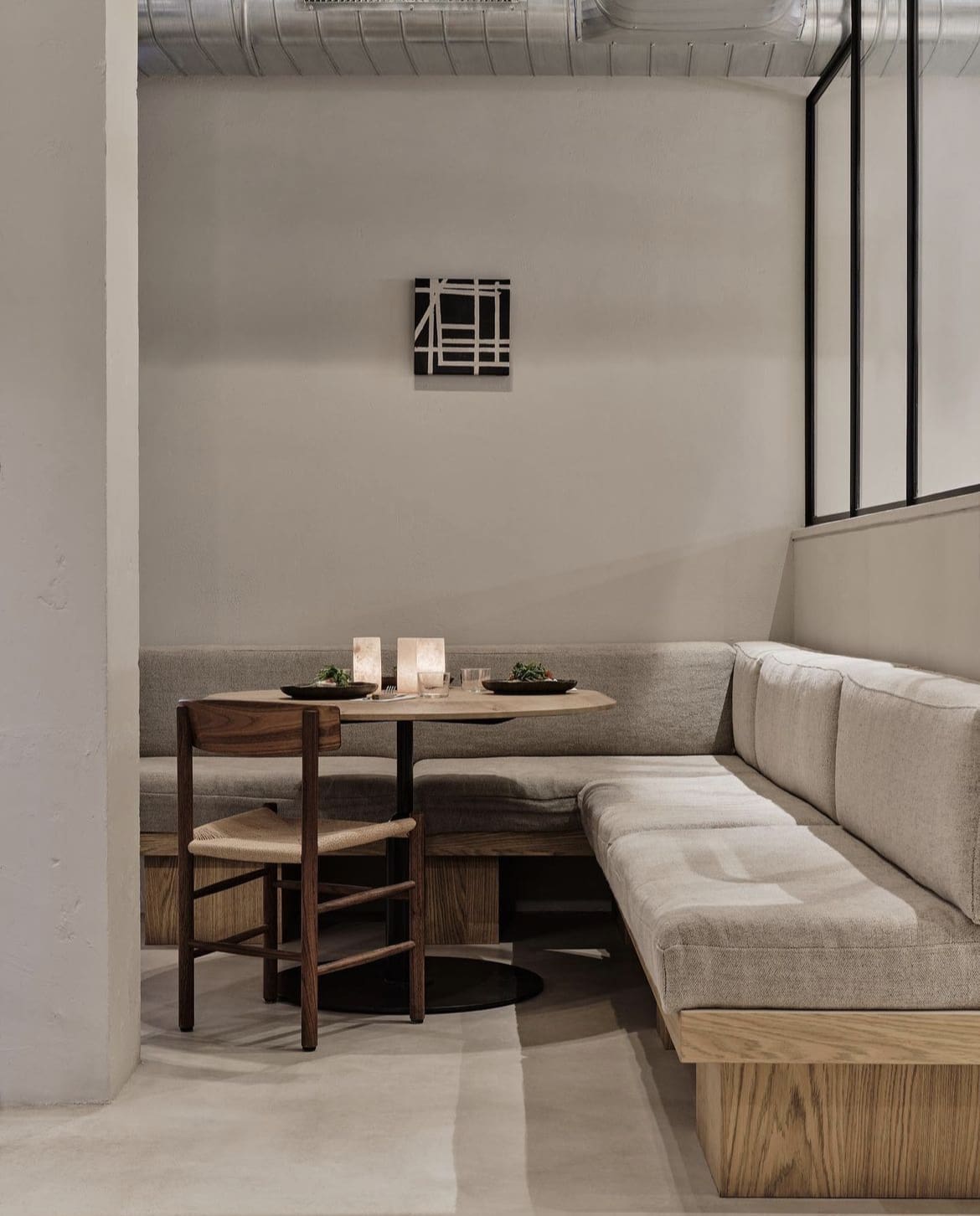 Bakkerij Wolf
Best for: Freshly baked everything
Location: Wolvenstraat 22, 1016 EP Amsterdam, Netherlands
Price: Espresso for 3.20 EUR / 3.43 USD
If you're walking through the Jordaan's famous nine streets, don't miss a stop at the Bakkerij Wolf for a jolt of caffeine and sugar. The bakery serves excellent coffee and, most importantly, a selection of freshly baked goods to go with it. Boutique hotel Morgan & Mees opened the bakery in 2021 and gave their head baker room to play in the new location. The result is an array of freshly baked breads, all sorts of croissants, pain au chocolat, tarts, cookies and even traditional kaneel buns for just 1.50 EUR. You can also have lunch and dinner here served up by Morgan & Mees chefs and choose from a selection of artisan cocktails.
bakkerijwolf.nl
Black Gold Amsterdam
Best for: Coffee and vinyl addicts
Location: Korte Koningsstraat 13 H, 1011 EX Amsterdam, Netherlands
Price: Espresso for 2.50 EUR / 2.70 USD
A trip to Black Gold is a treat for the senses. Hidden away from the chaos of the stumbling red light district tourists and the Nieuwmarkt hagglers, as soon as you walk in the door you'll be enveloped by the smell of an artisan roast and the scratch of a fresh record being turned. Part cafe, part vinyl store and part mini music venue, come here during the day to dig for bootleg treasures (black gold) or on the weekend for one of their in-store concerts, DJ sessions or art exhibits. Black Gold takes their coffee just as seriously as their music selection, serving up blends from local White Label Coffee roasters and also selling a selection of sustainable, single origin coffee beans and equipment.
blackgoldamsterdam.com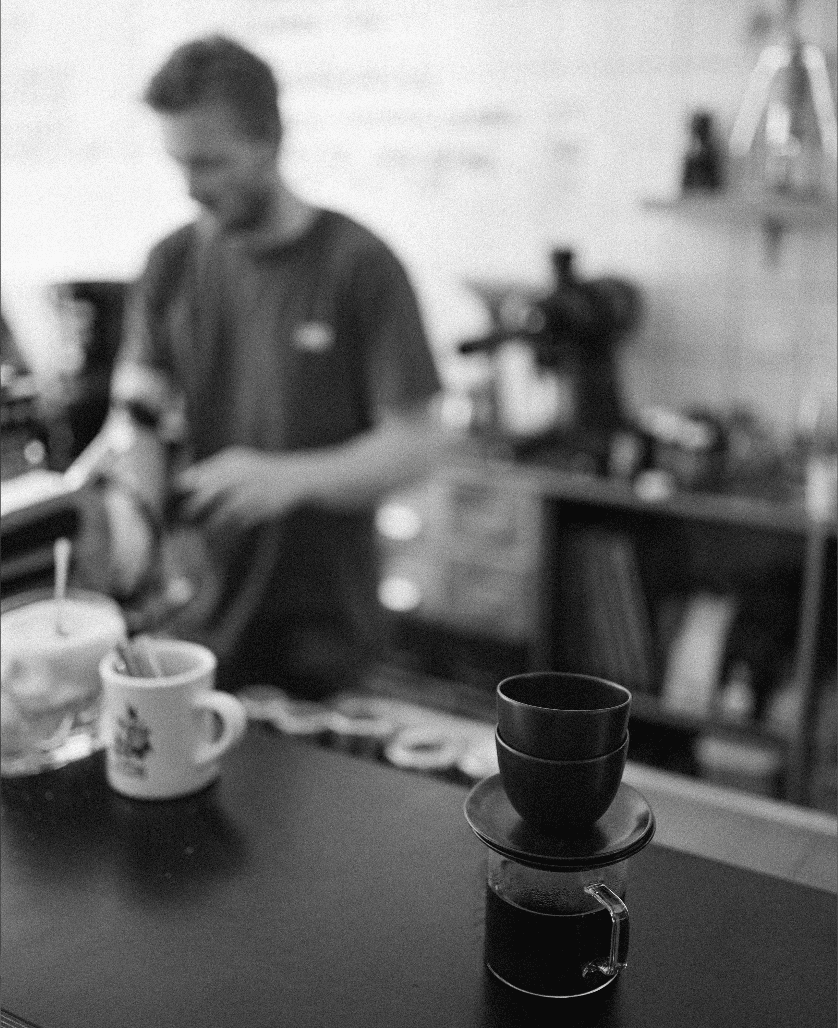 West
Friedhats FUKU Cafe
Best for: Funky flavours
Location: Bos en Lommerweg 136 HS, 1055 ED Amsterdam, Netherlands
Price: Espresso for 2.50 EUR / 2.70 USD
Friedhats started out as a wholesale micro roastery and later decided to open its first cafe in 2018 in the Bos en Lommer neighbourhood of Amsterdam. What you'll most likely notice first about Friedhats is the loud, popping colours and psychedelic imagery the brand uses on its pill bottle-shaped packaging and across its FUKU cafe. It's not attention seeking, but a representation of the funky and cutting edge flavours this micro roastery experiments with. For co-founder Lex Wenneker, it was always a dream to open a coffee bar that acted like a wine bar with a selection of typical blends, but also a range of rare flavours for coffee aficionados looking to sip bold, experimental brews. This is what FUKU calls its 'super specials' collection. For example, the rarest (and priciest) specialty coffee on the menu is an aerobic Panama Gesha 90 plus at 12 EUR a cup. Wenneker also won the coveted top barista of the Netherlands prize twice, so it goes without saying that he knows a thing or two about a good cup of coffee.
friedhats.com/fuku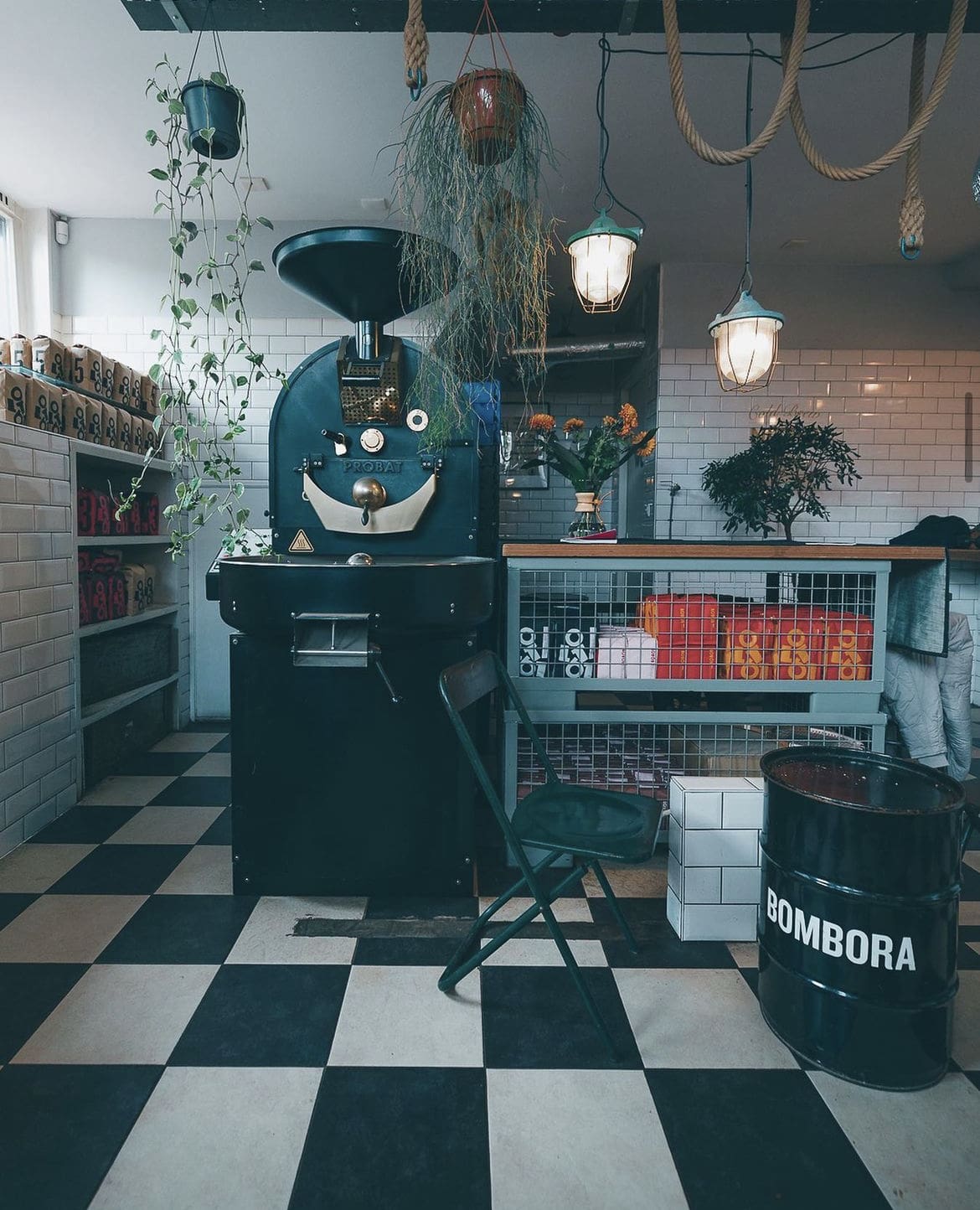 Lot61
Best for: An experienced team ready to take you on a coffee tasting journey
Location: Kinkerstraat 112, 1053 ED Amsterdam, Netherlands
Price: Espresso for 2.75 EUR / 2.95 USD
If for some reason you only have time for one coffee in Amsterdam, Lot61 undoubtedly has whatever you're looking for. Childhood friends and founders Adam and Paul were born in Sydney and spent 15 years in NYC where they ran three successful coffee bars in the competitive Brooklyn micro roastery scene. Looking for a new challenge, they brought their knowledge to Amsterdam in 2013, becoming one of the first in the city's wave of artisanal espresso bars. Lot61 employs a team of passionate, full-time professional baristas who can help guide you towards the right cup for your mood. One of the team's favourite brews is the Nosegrind blend, which is sweet, bright and fruity. This makes it a really versatile coffee, as it can be consumed as a nice espresso, a smooth and sweet milky coffee or a fruity filter. Lot61 is a certified B-Corp that aims to become a circular coffee brand in every aspect, down to evaluating the water usage of the farms they work with. If you're heading to Amsterdam's Foodhallen (which you should), Lot61 is just around the corner.
lot61.com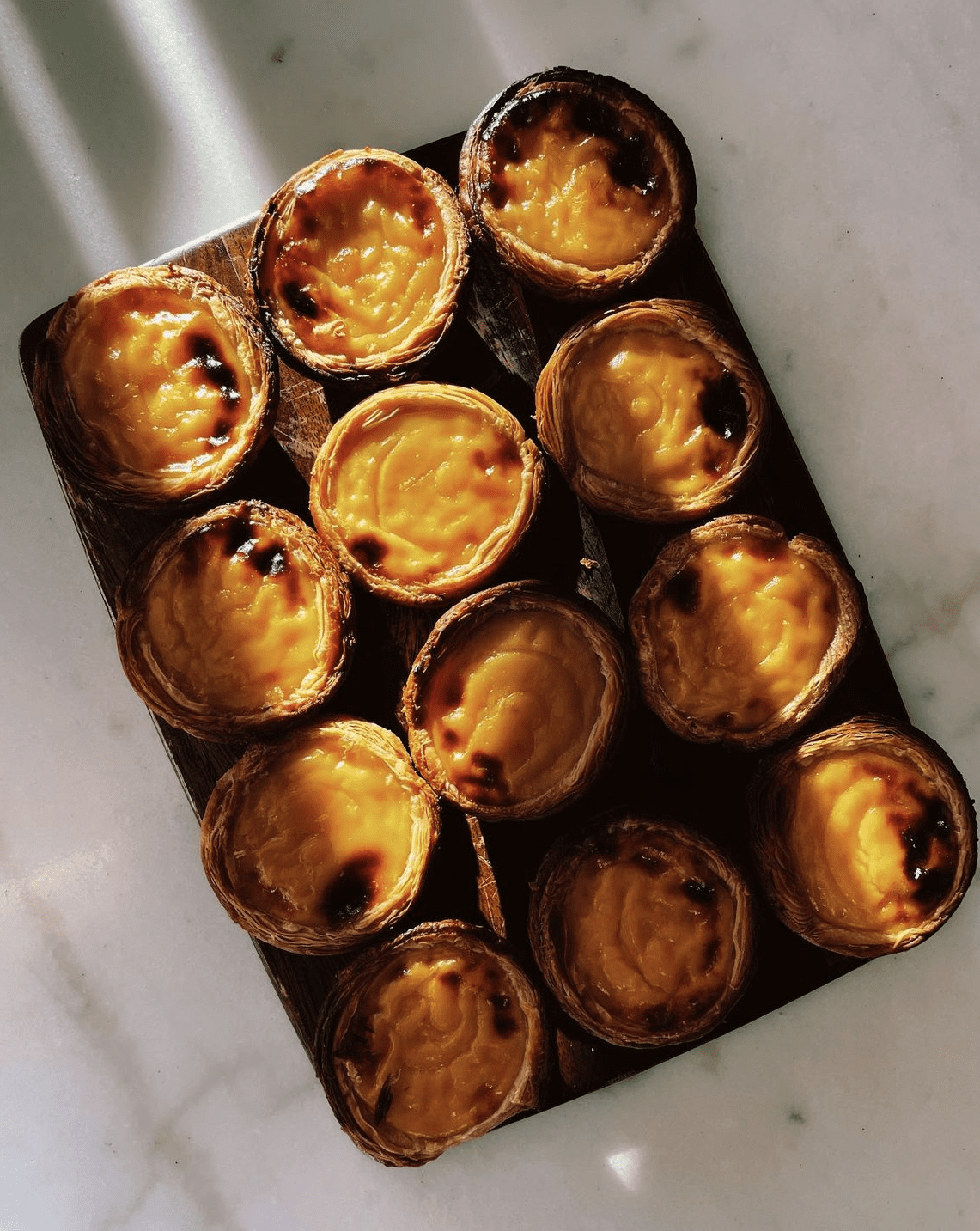 Monks Coffee Roasters
Best for: Fruity flavoured coffees and a full menu of dishes
Location: Bilderdijkstraat 46, 1052 NB Amsterdam, Netherlands
Price: Coffee for 2.50 EUR / 2.70 USD
The blends produced by Monks' micro roastery really speak for themselves. Try Saints and Sinners, a blend of Ethiopian and Guatemalan beans that has a warm dark chocolate flavour with an aftertaste of red grapefruit. Or try their popular Two Tribes blend, a mix of Colombian and Peruvian beans that offer a milk chocolate feel with an orange, almond and caramel aftertaste. Interestingly, along with the usual sustainable practices, Monk's also re-uses their coffee grinds to make plant food and body scrubs. Aside from the coffee, the cafe also offers a wide selection of pastries, breakfast and lunch dishes.
monkscoffee.nl
White Label Coffee
Best for: Boundary pushing methods and experimental flavors
Location: Jan Evertsenstraat 136, 1056 EK Amsterdam, Netherlands
Price: Espresso for 2.50 EUR / 2.70 USD
If you decide to take a stroll through Rembrandtpark, nearby White Label Coffee should be a stop on your route. This is one of the staples in Amsterdam's micro roastery scene, providing wholesale coffee to a number of establishments around town including Black Gold and Coffee and Coconuts – and it's clear why. Being one of the early artisan coffee brands on the scene, the team at White Label has been roasting, brewing, experimenting and adjusting their methods over the years. For example, in 2019 they took (what some might deem) the controversial step of announcing their intention to use the same roasting method for both filter and espresso brews. The name 'White Label' also refers to their unique approach to buying and selling coffee. Every customer that walks into their cafe is a blank sheet of paper ready and open to new possibilities. So what's one of their most unique flavours on offer at the moment? Try the Ethiopia Aricha with notes of champagne, raspberry, pineapple and cinnamon.
whitelabelcoffee.nl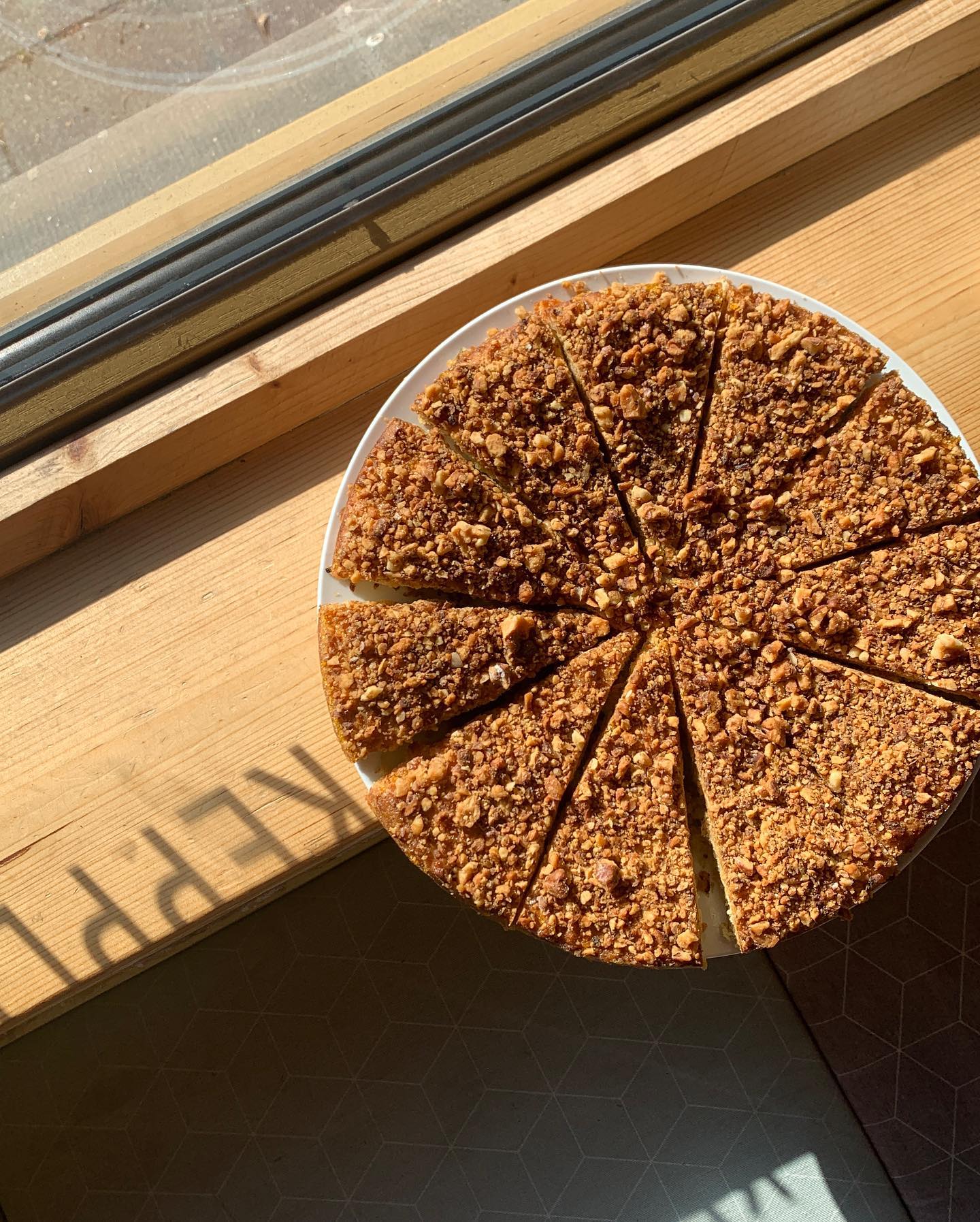 Noord
Cafe Keppler
Best for: All the freshness of a micro roastery and bakery in one
Location: Van der Pekstraat 1, 1031 CN Amsterdam
Price: Espresso for 2.40 EUR / 2.59 USD
If you're visiting Amsterdam's industrial Noord neighbourhood and in need of a caffeine fix, Cafe Keppler should be your go to. The cafe is just a short walk from the Eye Film Museum and the Amsterdam Lookout Tower and boasts both its own roastery and bakery. The roastery has a blend for every taste and palate, whether you're looking for a bitter espresso blend to go in a milk-based coffee or a standalone spicy and complex brew. Try the Ethiopian Keramo with exotic fruit, citrus, strawberries and a hint of malibu cola for a unique experience. Pair that with one of their fresh, crusty breads baked daily onsite, or one of their delicious cakes. Be on the lookout for their live music nights with jazz bands and DJ sets.
cafekeppler.nl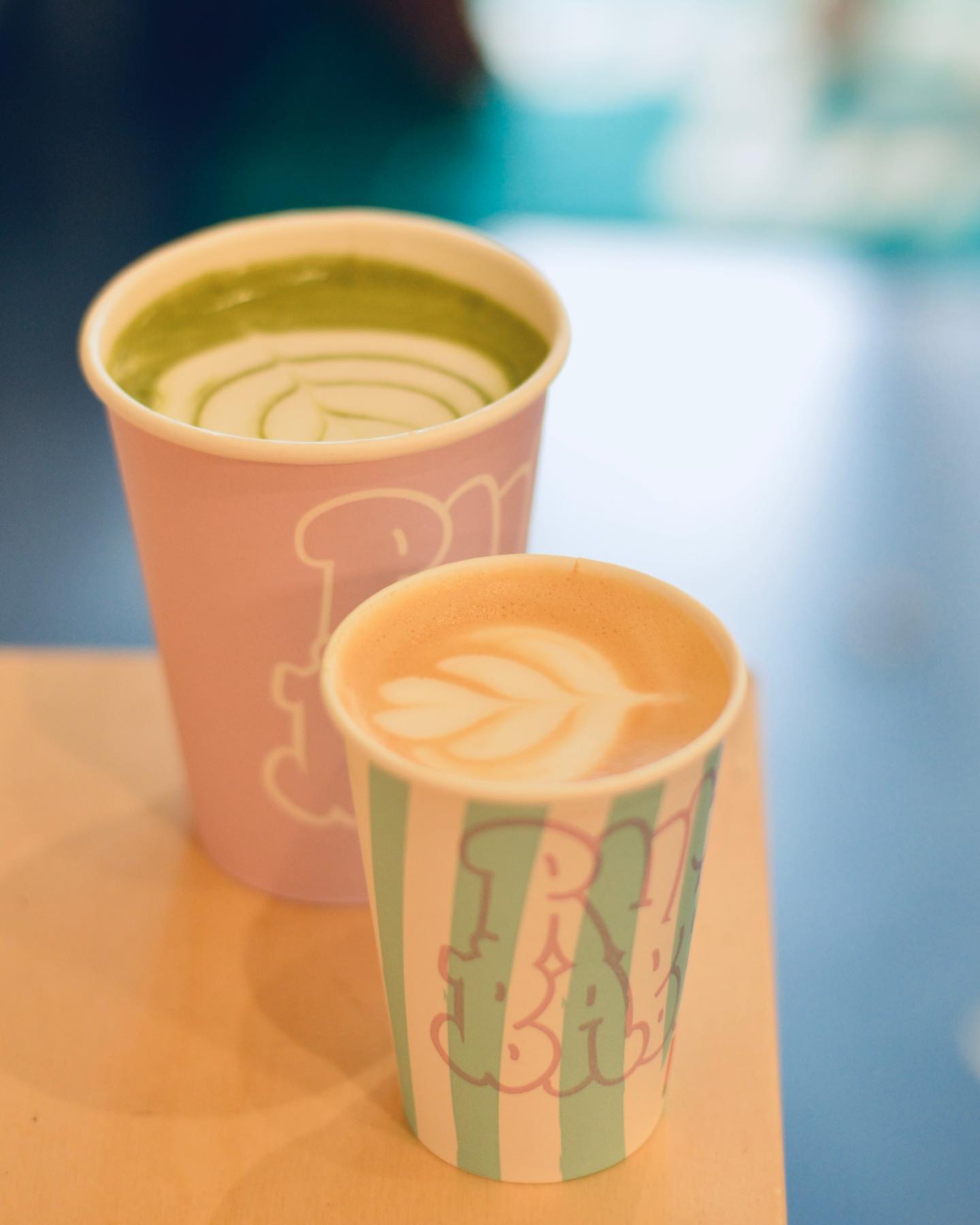 Oost
Rum Baba Bakery and Roastery
Best for: Geeking out with fellow coffee enthusiasts
Location: Pretoriusstraat 15, 1092 EW Amsterdam
Price: Espresso for 2.30 EUR / 2.47 USD
For those in Amsterdam's hip East neighbourhood, Rum Baba is not only a creative micro roastery and delicious bakery, but what one could call a coffee cultural centre as well. Rum Baba blends its share of unique flavours, including Ethiopian keramo with honeysuckle, sweet orange and apricot or their caramel plum round bodied Colombian decaf. But what it has that others don't is a place for coffee nerds to geek out. Every Wednesday they offer free, walk-in workshops on a different theme like learning how to cup, V60 filter brew methods, and tips & tricks with the Aeropress. They also recently introduced the Rum Baba Coffee Candy Box with three wild and experimental coffee flavours to sample. If your travel companion isn't a big coffee drinker, Rum Baba founder Jeroen Keyzer also has a boutique tea brand called Monkey Chief, not to mention the onsite bakery that specialises in cakes. Although it is quite far off the tourist track (being an 11-minute walk from the nearest point of interest, the Tropen Museum), for coffee enthusiasts it's well worth the trip.
rumbaba.nl