Gorgeous rooms, a farm-to-table restaurant and an in-house art foundation make Villa Lena one of the most interesting and beautiful places to visit in Italy, hidden in the Tuscan hills
9am on a mid-September morning and I find myself in a dense and precipitous tract of Tuscan forest. A low autumn light filters through the canopy; the air is heady with the scent of wild mint. It's a true idyll, but the peace is broken by a shrill chorus of terriers. We – really, they – are prospecting in search of Tuscany's knobbly, cash-cow treasure: the white truffle. One starts thrilling at an unremarkable patch of dirt. "Brava!" hollers our guide, a blue-haired Tuscan sexagenarian. "Qui Qui!" ["Here! Here!"] She digs out some soil with the end of her staff, sifts it, and holds up a dinky, dusky pebble. Tartufo bianco. I sniff; it's heady with savoury, mycelium musk. Another hound launches itself into a bush. More success, it seems, but then… "He ate the truffle!" Ah. "It was very little." There go the spoils.
Truffles or no, I'm quite happy tramping through this radiant corner of Italy's prettiest region. The foliage and gullies are part of the estate of Villa Lena – a former aristocratic residence with 500 hillside hectares of woodland, olive groves, holloways and sheer cliffs, and one of Europe's hippest stays at its centre.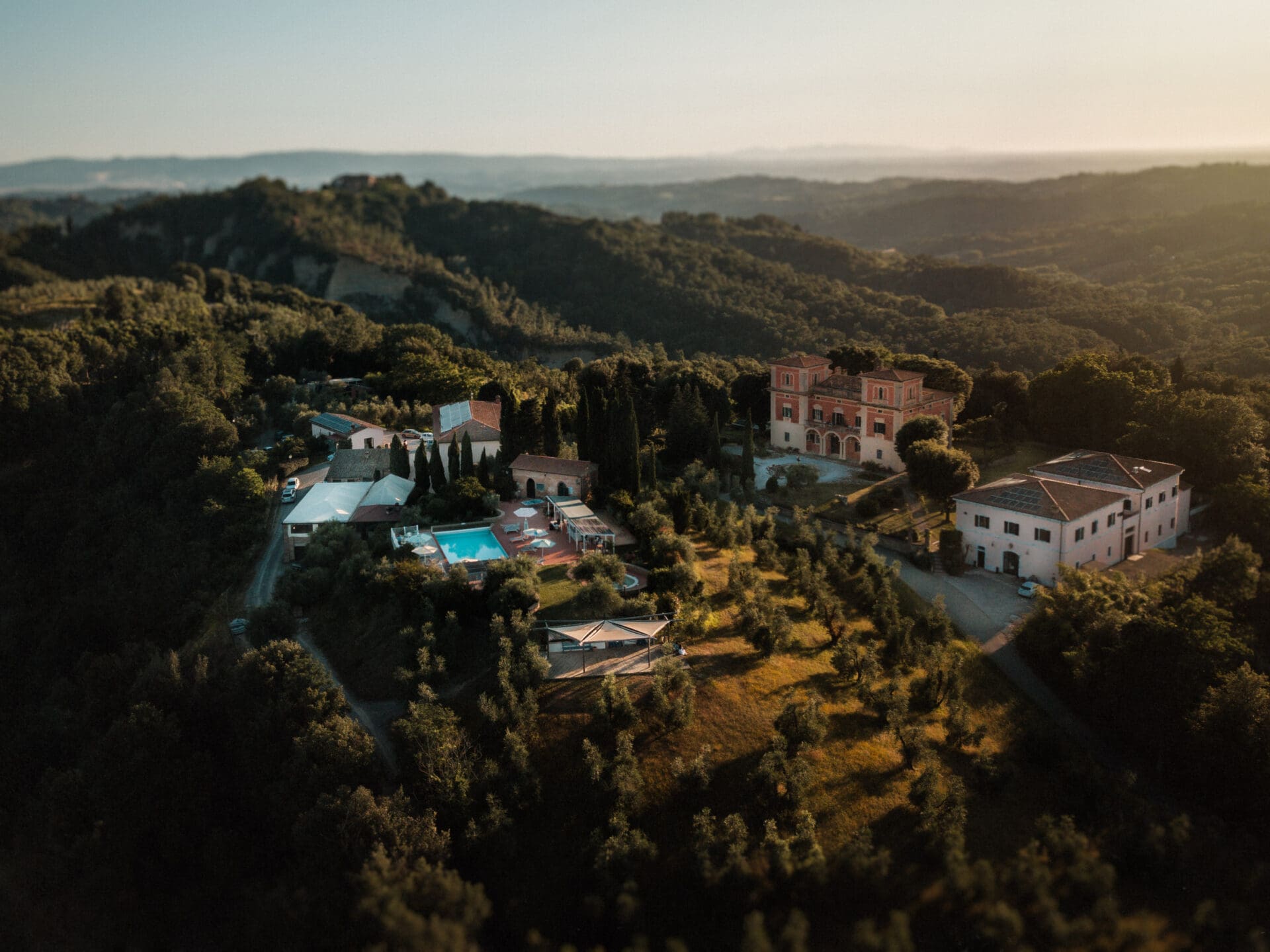 Lena is a nifty binary. On one half: a sprawling agriturismo with bijous guest rooms, a pool overlooking Tuscany's Cyprus-dotted knolls, two organic ortos and a farm-to-table restaurant. On the other: an in-house art foundation and residency programme, that sees a rolling cast of multidisciplinary creatives set up in the estate's grounds for weeks at a time, honing their crafts in verdant surroundings. (Not that it's particularly isolated: Pisa's airport is 45 minutes by car, and the estate is in striking distance of Florence, Lucca, San Gimignano and Siena.)
It's the collective vision of art collector Lena Evstafieva, musician and producer Jérôme Hadey, and nightclub owner Lionel Bensemoun. The trio bought a crumbling neo-Renaissance pile in 2007 before restoring it to glory and, in 2014, formally reconfiguring the former hunting lodge into the design-mag Arcadia it is today. "I always wanted to create a welcoming and democratic space where one could find inspiration and rest from the daily grind," explains Evstafieva of the remit. "It helps that Villa Lena is located in a place of incredible natural beauty, with dramatic hills and dreamy sunsets." It's quite the understatement.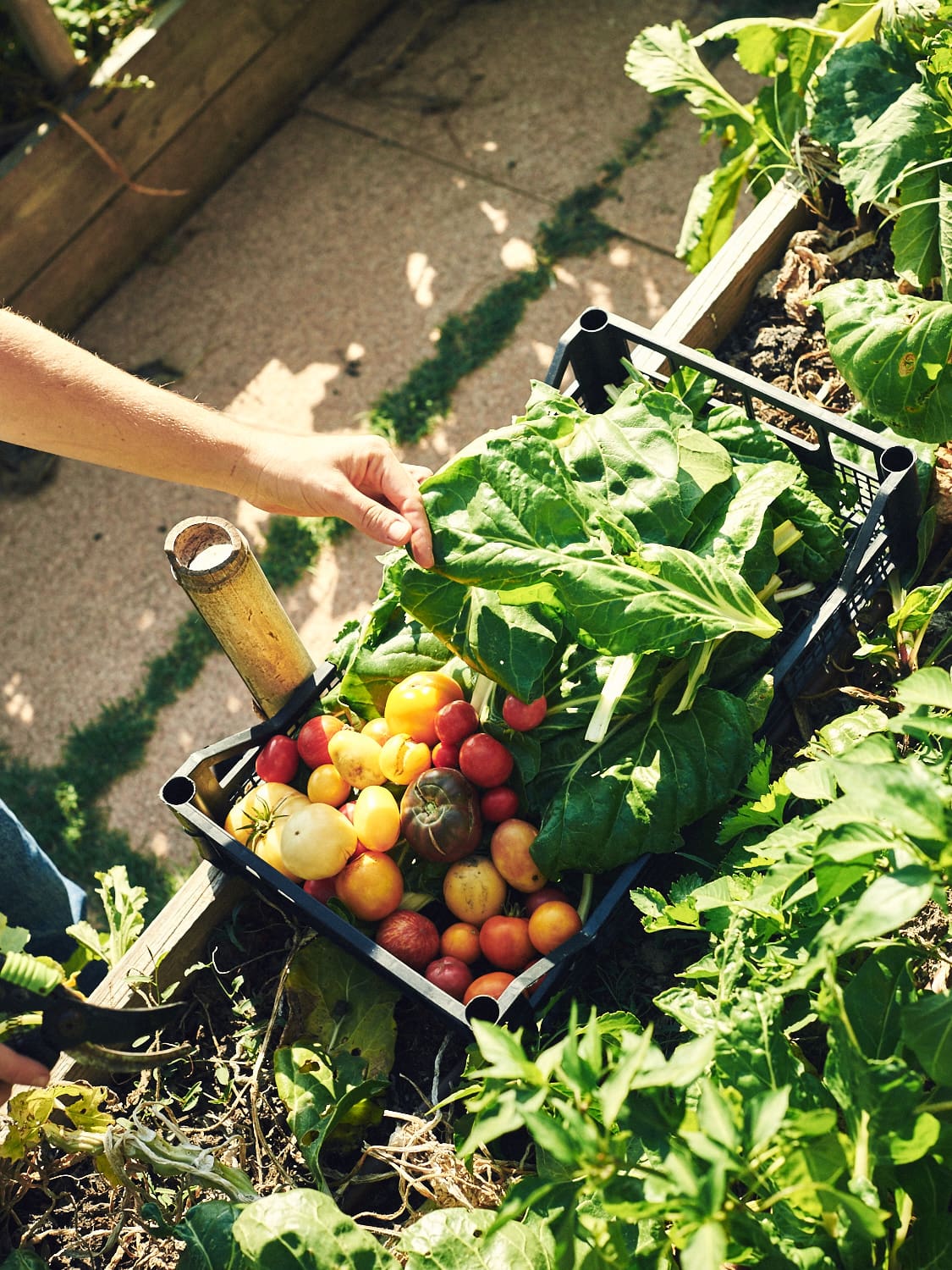 Many of the guest rooms are located in the Fattoria building: a cavernous, converted stables that also includes the reception, work spaces, a yoga studio, and a gravelled alfresco atrium, in which an artful textile hanging undulates in the breeze. All strike a balance between homespun Tuscan and mid-century modern, embellished with oak floors, checkerboard marble bathrooms and supplies of the estate's own provisions – specifically, wine and oil, both of which are available internationally through a newly launched online boutique.
The Fattoria is in stumbling distance from the San Michele complex, which houses more rooms, a bar, the pool (with Insta-ready, candy-striped sun shades), and a new, seasonally-driven restaurant, Osteria Michele. Provenance here, as you'd expect, is key; the elevated, rustic menu foregrounds produce from the Villa's organic gardens, plus meat and other ingredients largely plucked from the surrounding area. In practice, this means snacky plates of pickled garden vegetables, and arancini humming with the sweet, metallic tang of saffron. Toothsome pici with boar ragù and Korean gochujang, and guanciale-heavy carbonara. Secondi of lumachi snails in a smoked tomato sauce, hefty slabs of aged tagliato, and regional curveballs like ink-braised cuttlefish with white polenta (the latter inspired by a recent Venetian jaunt by chef-de-cuisine, and New Orleans emigré, Dom Lee).
Lena's itinerant creatives engaging in the residency programme reside in the Villa itself; an artfully crumbling, salmon-pink edifice built in the 1800s, strewn with donated works – from abstract painting to contemporary photography and sculpture – as well as intricate period frescoes on the ceilings (cherubim, seraphim, former ladies of the house, et al).
The spirit of creativity exists in parallel with the guest experience. Interaction is encouraged; the residents compensate for their retreats by holding tutorials around their practices, from yoga classes and manifestation workshops to guided sessions in contemporary floristry, organic land art, embroidery as a meditative practice, and other esoteric pursuits.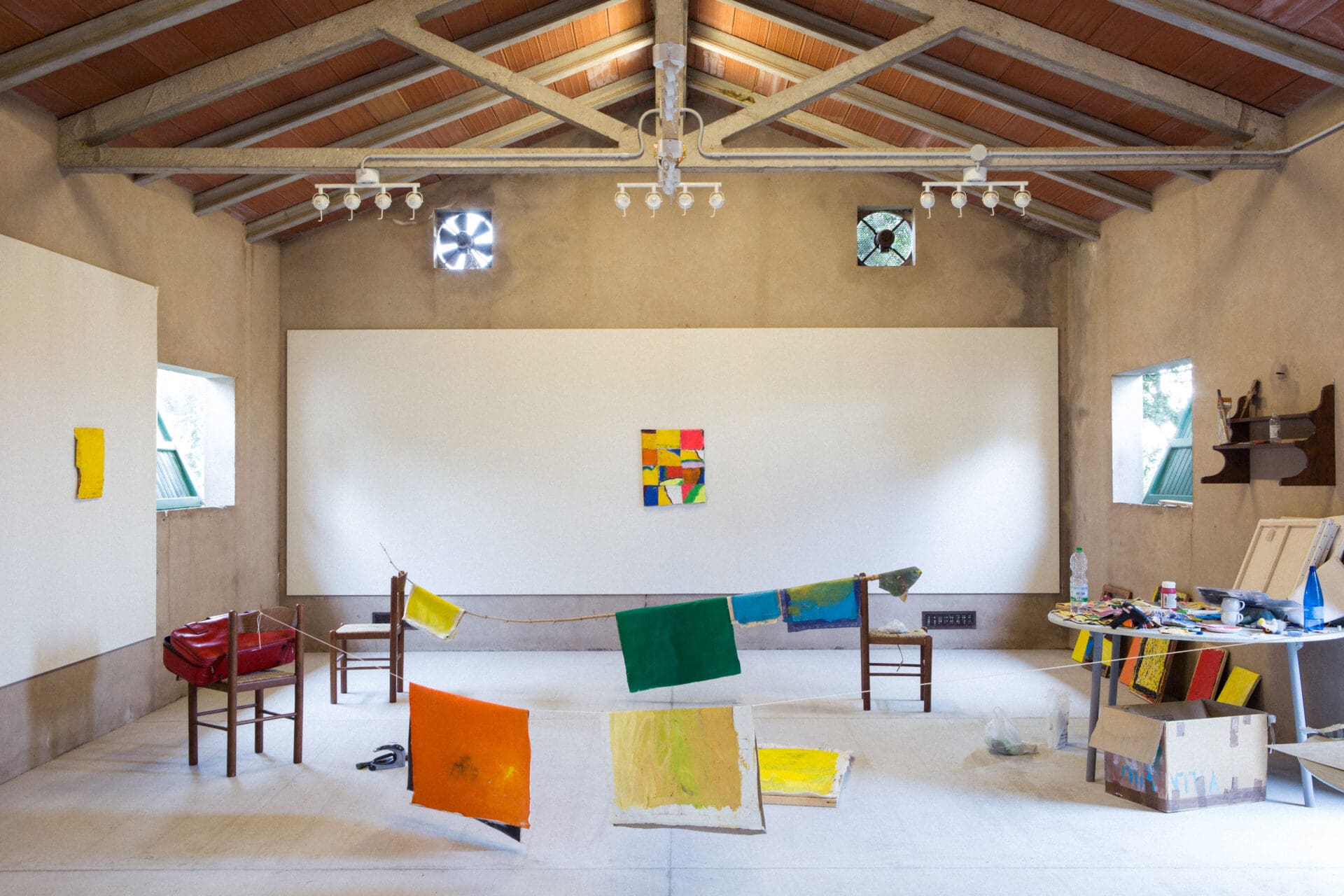 I potter downhill, to the tumbledown complex of workshops that comprise the creative village. It's quietly bustling. Ukrainian sculptor Olekcii Vladimirov sits in the light of his stable doorway, carving a figurative bust of a man's tousled head (he's one of three residents from the country, helped here in a time of duress by Artists at Risk and the Italian-Ukrainian exchange organisation IRIS ODV). A fiddle-playing Northumbrian florist, Stuart Fenwick, constructs an eldritch, fruit-flecked aerial installation for that evening's equinox dinner in his space. Another is set up with a solitary Wurlitzer amp combo; the practice room for Megan Diana, an American singer-songwriter who'll later lull the guests into quiet reverie with a set of gossamer cosmic-country by the pool.
Working here, Diana explains, has been almost holistic. "I feel like my practice chimes with the ethos of Villa Lena by being present and taking notice of what's happening around me," she says. "A consciousness of my environment, appreciative of the beauty and the people, and finding ways to infuse how I feel into my songs." It's all very inspiring; although, two weeks on, I'm yet to compose any spectral keyboard jams of my own.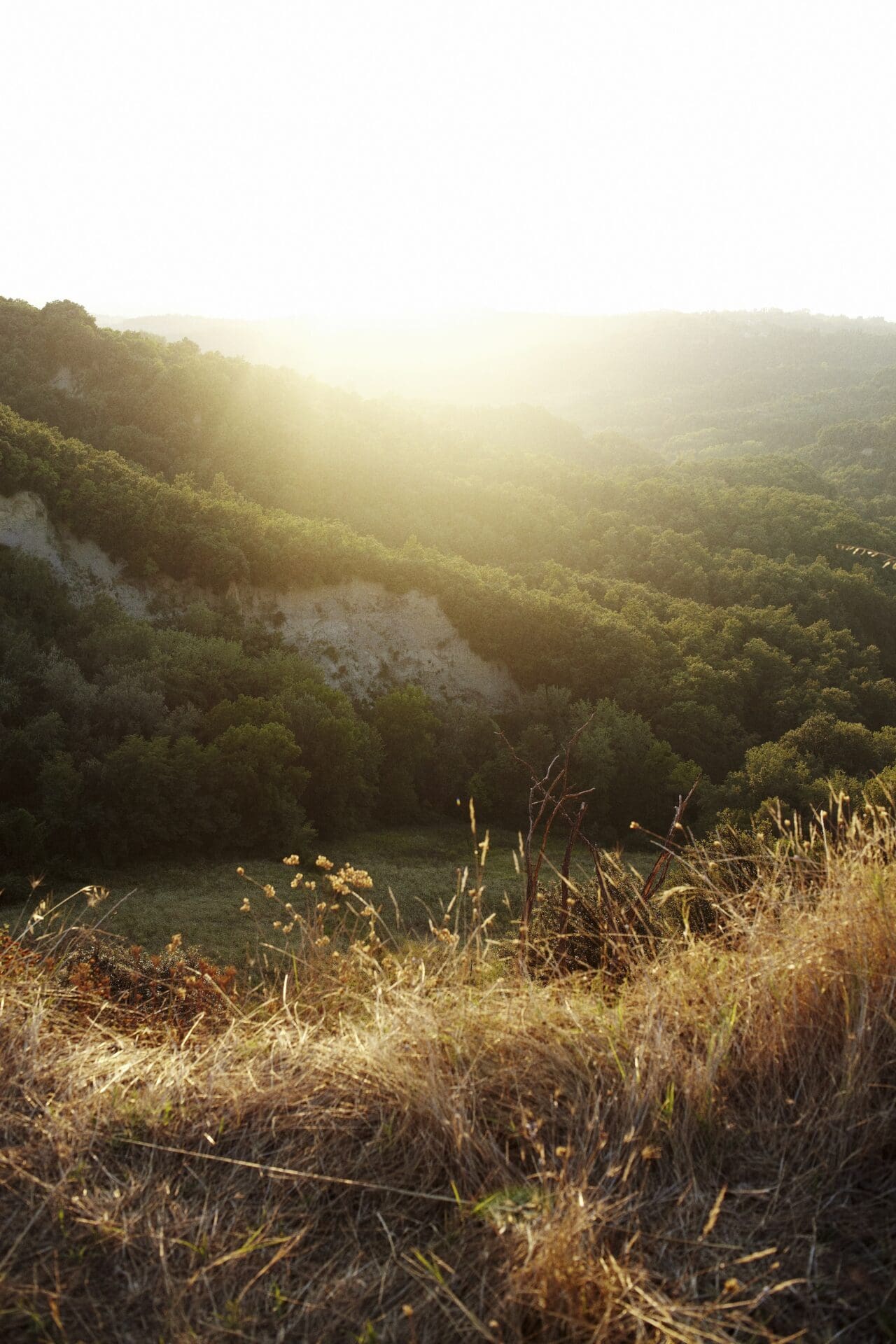 In my post-art, pre-dinner stupor, I amble a dusty track – past olive trees, a Romanesque brick hut, and an orto brimming with cabbage and chard – to the conical mound of Toiano Vecchio above the hotel. The rolling panorama is spectacular, the sun-dappled atmosphere serene. It's a moment of quiet that only emphasises that, with its singularly verdant, artistic, and delectable little niche, Villa Lena really is a place apart.
Strada Comunale di Toiano, 25, 56036 Toiano PI, Italy
villa-lena.it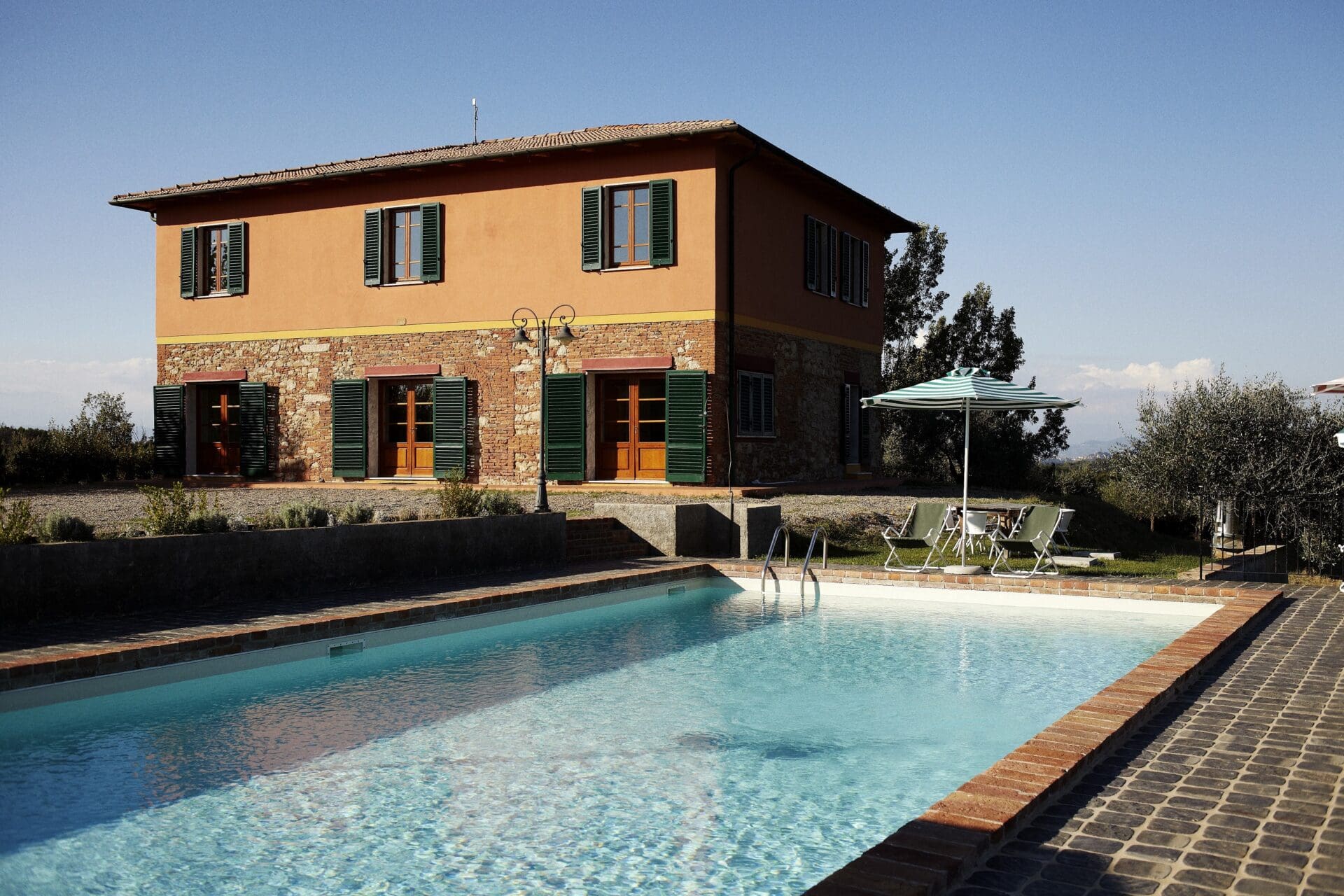 JOIN US FOR THE JOURNEY
Subscribe to the newsletter
City guides, culture, photography and ideas, with expert analysis on the biggest stories in travel