You've heard of space suits, now it's time to comprehend the near future of space suites. Hilton has partnered with Voyager Space to create astronaut quarters on the private Starlab station
In Stanley Kubrick's cult sci-fi film, 2001: A Space Odyssey, there is a scene set in a fictional orbital hotel by Hilton. The futuristic, stylised space is dotted with pedestal tables by Eero Saarinen and red curvaceous Djinn chairs by Olivier Mourgue, which have since become a modernist classic.
This act of fiction could in fact become reality. Hilton has been announced as the official partner for Starlab – a free-flying private space station created by Voyager Space, the global leader in space exploration, in collaboration with Nanoracks and Lockheed Martin. Set to launch in 2027, Hilton is responsible for designing astronaut facilities for the venture, including sleeping quarters and communal areas. It's pretty surreal to comprehend this reality where 'Space' becomes another tourist destination – that is, if you've got very, very deep pockets.
We know that space tourism doesn't come cheap, with Virgin Galactic selling tickets between 250,000 to 500,000 USD for a suborbital trip and up to 50 million USD for one at higher altitude, while Axiom reportedly offers its tickets for a cool 55 million USD. We don't have the figures for Starlab flights yet, but it's a given that it'll be for those armed with dosh.
Will a trip to Starlab become a destination for the one percent? Perhaps we'll see billionaires reimagining the 'workation' as they orbit Earth in a bid to generate 'out of this world' ideas. Forget blue sky thinking; it's all about deep space thinking now.
Whatever the motive, it's not principally visitors that will be hosted there. The Starlab space station, which was awarded 160 million USD in NASA funding in 2021, is set to replace the International Space Station once deployed. It will house up to four astronauts at a time, and will be equipped with the George Washington Carver (GWC) Science Park – a laboratory system and science park that is the first of its kind in space.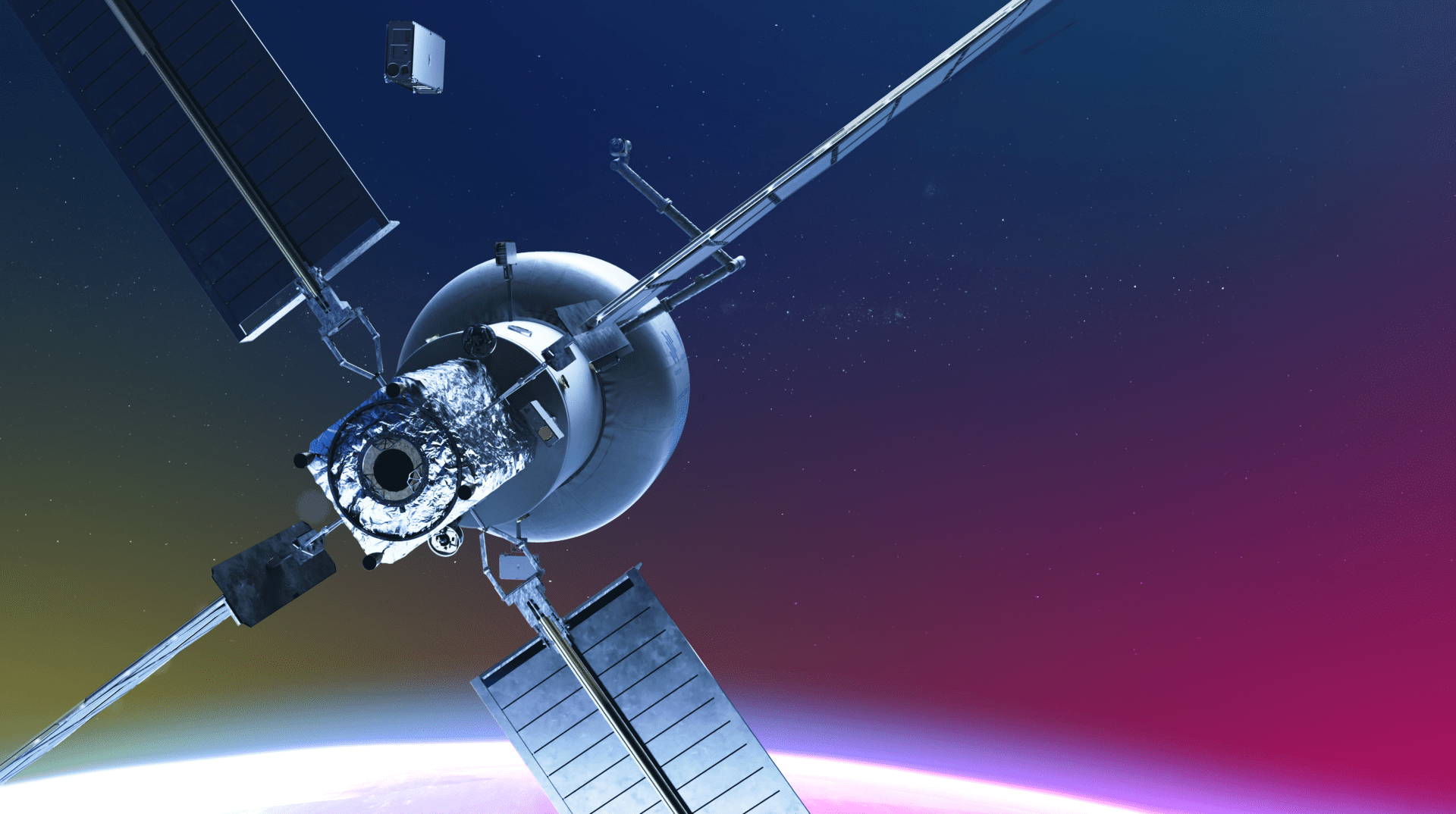 For paying guests, there comes an expectation of service and comfort, which Hilton will be fulfilling. The hotel giant has a history of world firsts – Hilton was the first company to offer in-room air conditioning, a central reservation system, and digital keys. It is therefore little surprise that it's innovating beyond the confines of Earth before others.
It is also not the first time Hilton has flirted with the notion of space tourism. In 1967, two years before Neil Armstrong landed on the moon,  Barron Hilton drew up plans for the Lunar Hilton, an underground hotel on the moon. In 2020, Hilton's DoubleTree chocolate chip cookie became the first food to be baked in space, as a result of a partnership with Zero G Kitchen, proprietors of the first space oven.
If you're imagining some clinical, utilitarian spaceship – all harsh lighting and tangled wires – you need to think again. Hilton will be making the interior as stylish as ever, and accommodating for extended stays. Its innovation experts will advise on architecture and design to develop a Space Hospitality crew headquarters with suites. Hilton will be pulling out all the stops to ensure those lucky enough have a memorable trip, which, given the destination, surely goes without saying.


JOIN US FOR THE JOURNEY
Subscribe to the newsletter
City guides, culture, photography and ideas, with expert analysis on the biggest stories in travel