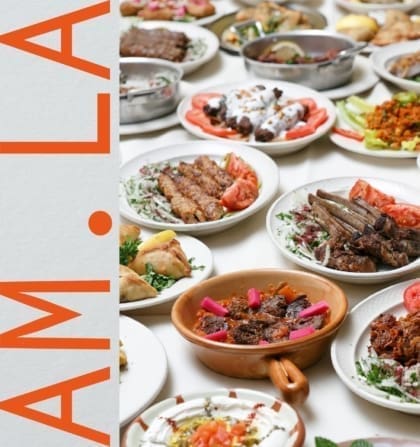 How Armenian culture has shaped Los Angeles
Last updated: July 15, 2022
Winemaking, restaurants, Oriental rugs, churches, Cher, and System Of A Down: here's how LA's Armenian community has shaped the modern city
Head to Little Armenia in Los Angeles and you'll find yourself among the world's largest diasporic populations of Armenians, where a community of prominent innovators, entrepreneurs, and artists have helped LA become the vibrant, modern city that it is today. 
It's where Armenian-American musicians like Cher and System Of A Down started out. You can hear the heavy metal band speak of their fond memories of the closely knit Armenian community there in the 2021 documentary Truth to Power, which explores lead singer Serj Tankian's activism for Armenian democracy. 
Many of the band's memories on that documentary ring true today. Similar experiences can be evoked over a meal in one of the city's many restaurants showcasing traditional Armenian cuisine; by melodies produced by ancient apricot wood instruments in concert halls; and by the neighbourhood's historic churches. As a second-generation Armenian born in Los Angeles, these cultural touchpoints and the bustling Armenian community in LA are what helped me discover my heritage.
Makers and importers of rugs 
The story of LA's Armenian diaspora starts in the 1880s and 1890s, when Armenians first came to the US for educational purposes, settling along the east coast and in California. They became known for their work as rug merchants, importing antique and contemporary rugs from Armenia. One of the principal importers were the Pashgian Brothers – one of the West Coast's largest and oldest Oriental rug stores. The company introduced rare antique Armenian rugs into the homes of designers, collectors, and celebrity clientele in the city, as well as museums across the US. Today, the company continues to appraise, restore, and supply antique rugs to museums like the Pasadena Museum of History and the Metropolitan Museum of Art.
"During the 1800s, only certain people possessed the knowledge for rug making, and the majority of Oriental and handmade rugs were created by Armenians, who had great technical skill in weaving and dyeing," says the company's current manager David Mehraban. Armenian hand-knotted rugs are noted for their vivid colours, which are produced by natural vegetable dyes. The designs are all produced from the imagination of the individual weaver, leading to the creation of unique pieces.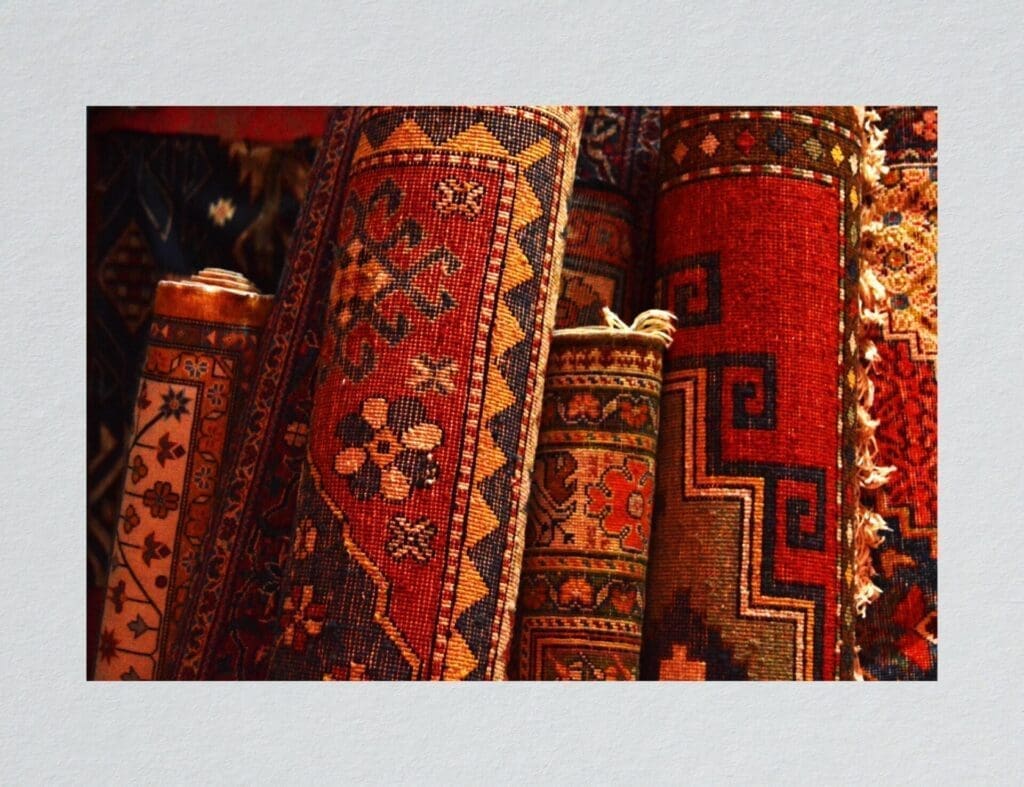 Pistachios, Persian cucumbers, and pomegranates
During the 19th century, Armenians began moving to California's San Joaquin Valley, where they introduced agricultural innovations including commercial pistachio production, new produce like casaba and Persian melons (brought to America by the Arakelian brothers), and the world's largest fig orchard.
This prized produce can be seen at many of the Armenian shops in Los Angeles like Old Fashion Deli, which showcases Persian cucumbers, persimmons, pomegranates, sweet Persian lemons, and Armenian tomatoes. You will also find imported specialty items ranging from pure fruit nectars to rare preserves like Cornelian Cherry jams, as well as freshly made food like kabobs, lahmajun (flatbreads topped with ground beef, herbs, and spices), and dolma – grape leaves stuffed with ground beef, rice, and herbs and spices.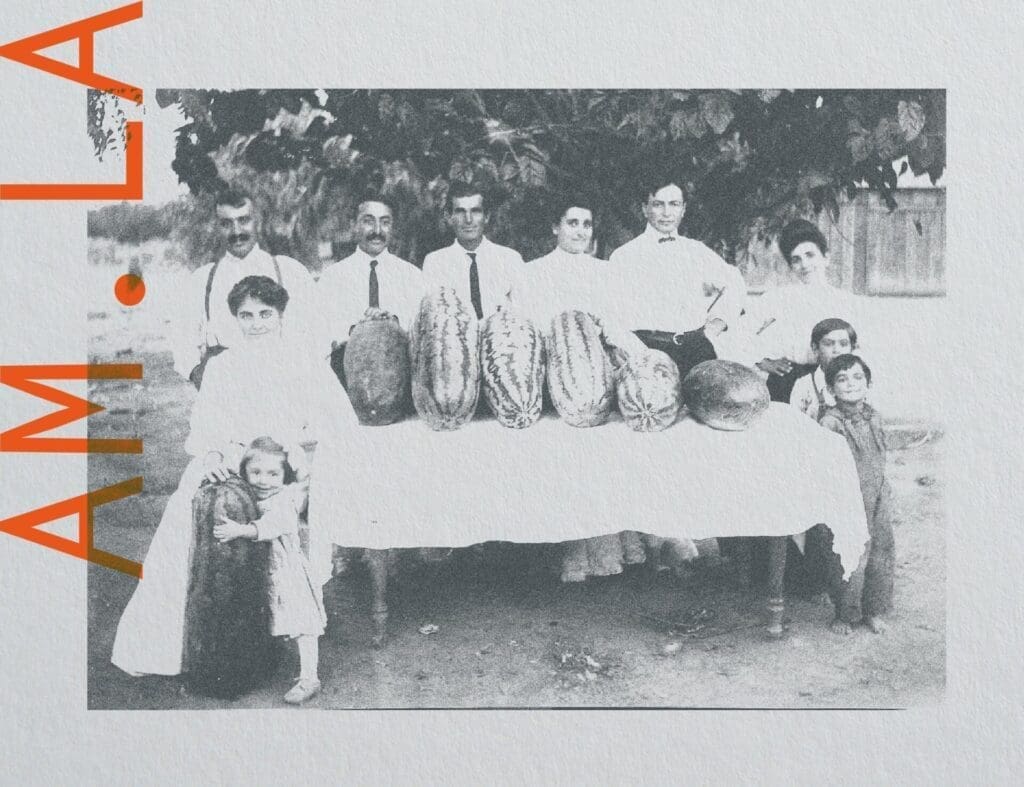 To sample traditional dishes from Armenia, head to stops like Zhengyalov Hatz, where vegan flatbreads are served with 12 to 15 varieties of freshly cut herbs stuffed inside. Make sure to order a cup of traditional Armenian coffee while you're there – a rich espresso-like brew typically served with a pinch of cardamom.
Armenian bakeries are dotted throughout Los Angeles, too. Lord & Villa Bakery has been making some of the area's best Armenian pastries like nazooks and gatas, as well as traditional perok cakes layered with apricot and cherry jams for years.
Armenian wine and brandy
The Armenian community is also largely to thank for California's rich wine culture. Armenians introduced new grape varieties to the San Joaquin Valley, and used their winemaking knowledge to produce Armenian-style wines in California. GiniFest continues to celebrate this legacy, bringing in premiere wines, beers, and brandy from Armenia. Armenian cognac-style brandy was renowned in Europe and America and beloved by Winston Churchill, who cited drinking it as his secret to longevity. Popular Armenian wines like Karas and Areni can be enjoyed at various Middle Eastern restaurants throughout LA, including Pardis, which serves them alongside traditional Persian cuisine.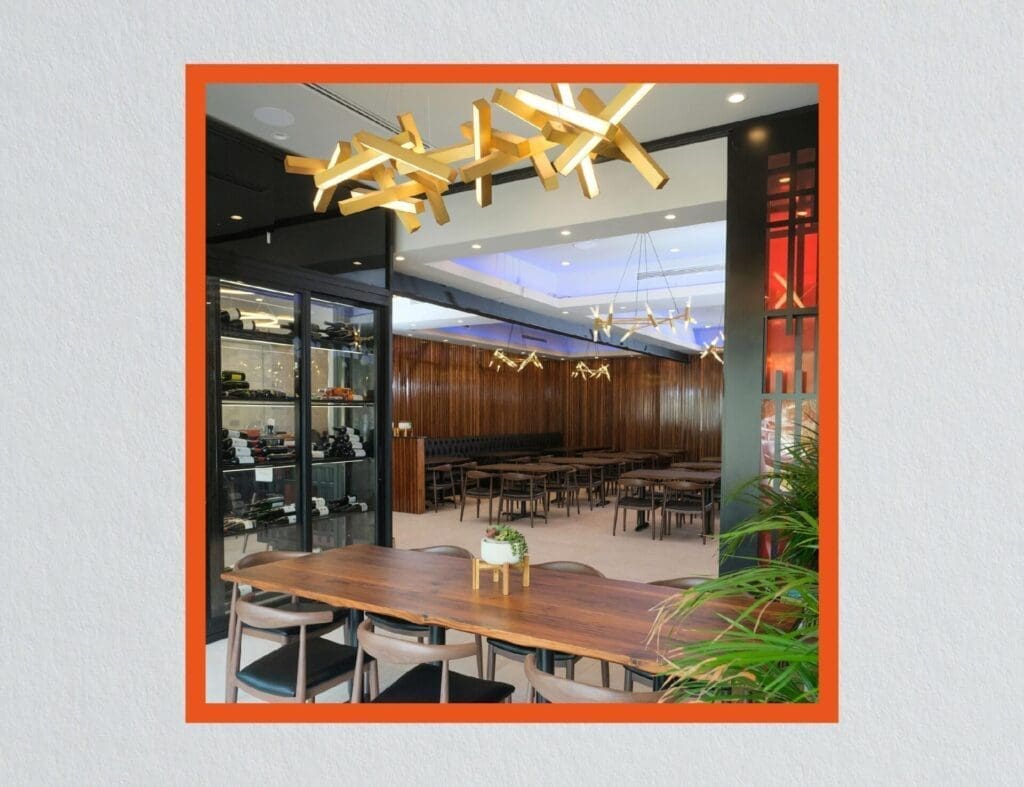 The 20th century
It was during the 1900s that Armenians began to arrive in California in larger numbers. The Armenian genocide of 1915 at the hands of the Ottoman Empire caused a substantial Armenian diaspora to disperse across Europe and the US. Because of this, the cuisines that Armenians brought with them often incorporated traditional Middle Eastern and Mediterranean dishes from locations ranging from Lebanon to Iran. From Russian-influenced meat and potato piroshkis at local bakeries like Venice Classic Pastry, to Persian stews, kabobs, and barberry-studded rice served at Raffi's Place, these various cuisines can still be found in LA today, and were first introduced to the city by Armenians.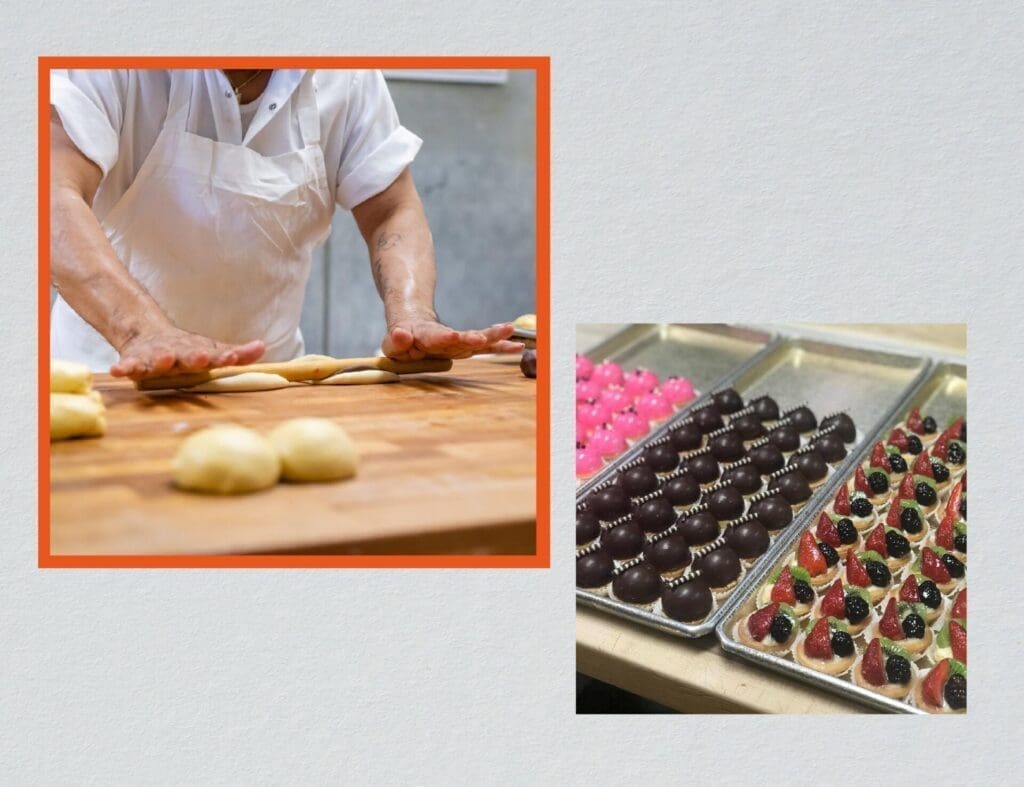 Many Armenians settled around Hollywood, where they began opening businesses that lay the foundations for the neighbourhood now known as Little Armenia. Some of these still exist today, like grab-and-go joint Sasoun Bakery, where borek filled with Armenian cheese and lahmajun are eaten warm from the oven, and Carousel, where Lebanese-Armenian dishes like labneh and the Armenian cured beef known as basterma can be tried. Karoun Dairies introduced Armenian dairy products – particularly a thick braided cheese dotted with caraway seeds that pulls apart into thin strings and is known for its salty flavour.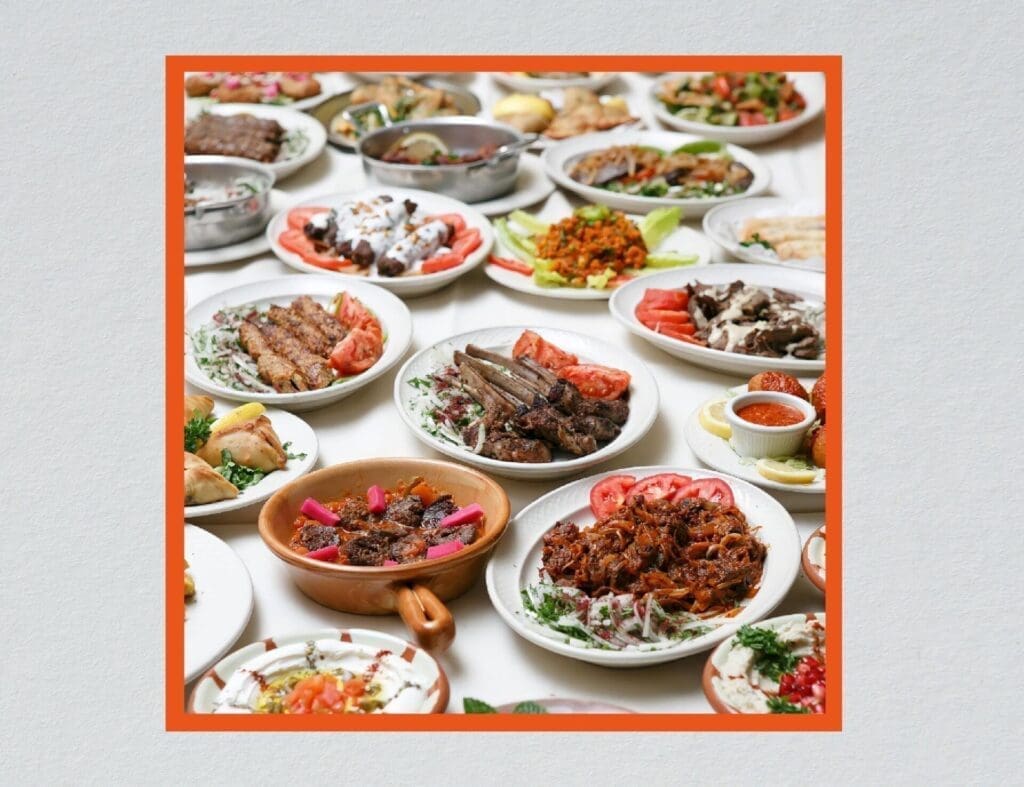 Armenian music, meanwhile, was promoted by Parseghian Records. This record store became the world's largest purveyor of Armenian music, bringing popular artists that now regularly perform in LA to the city. The store caught the attention of Armenian artists like Harout Pamboukjian and Paul Baghdadlian, who came in to record their own music here. Parseghian Records played a role in preserving much of the old Armenian music found throughout the world today, reproducing recordings of rare vinyls that would have otherwise been lost forever.
Concert halls, churches and schools
LA is home to a high concentration of Armenian institutions and cultural programmes, showcasing Armenian dance performances and concerts ranging from classical instrumental performances featuring duduks (the Armenian woodwind instrument) to pop concerts from artists like Tata Simonyan and Armenchik. Organisations like the Arpa Foundation for Film, Music and Art introduced the Arpa International Film Festival, which has been showcasing artwork, events, screenings, concerts and more from artists around the world for over 20 years.
As the Armenian diaspora in LA grew, community infrastructures like schools, cultural organisations, and churches were built. Churches were particularly important – Armenians were the first nation to adopt Christianity as a state religion –  and served as a location for gatherings and education.
Today, there are more than 30 Armenian churches in LA, recognised by their ornate architecture. Visit Burbank's St. Leon Armenian Cathedral to see a collection of stones imported directly from Armenia, or St Mary's Armenian Church in Glendale and Hollywood's St. Garabed Armenian Apostolic Church for their magnificent stained glass.
Armenians have also played a prominent role in the city's council and school boards, establishing green park spaces in Glendale, dual language programmes in schools, new housing measures, innovations in the medical community, and the creation of the upcoming Armenian American Museum and Cultural Center of California, which will be one of the largest museums of its kind dedicated to sharing Armenian American history. It will boast permanent exhibitions tracing Armenia's history, a demonstration kitchen showcasing hands-on experiences for culinary traditions, archive collections of rare artworks and artefacts, and more.  
Its aim is to promote embracing cultural diversity and speaking out against persecution, a difficulty Armenians have known all too well throughout our history. Despite this, their perseverance and preservation of a culture so rich in offerings has allowed them to thrive and to shape Los Angeles into the dynamic cultural hub it is today.