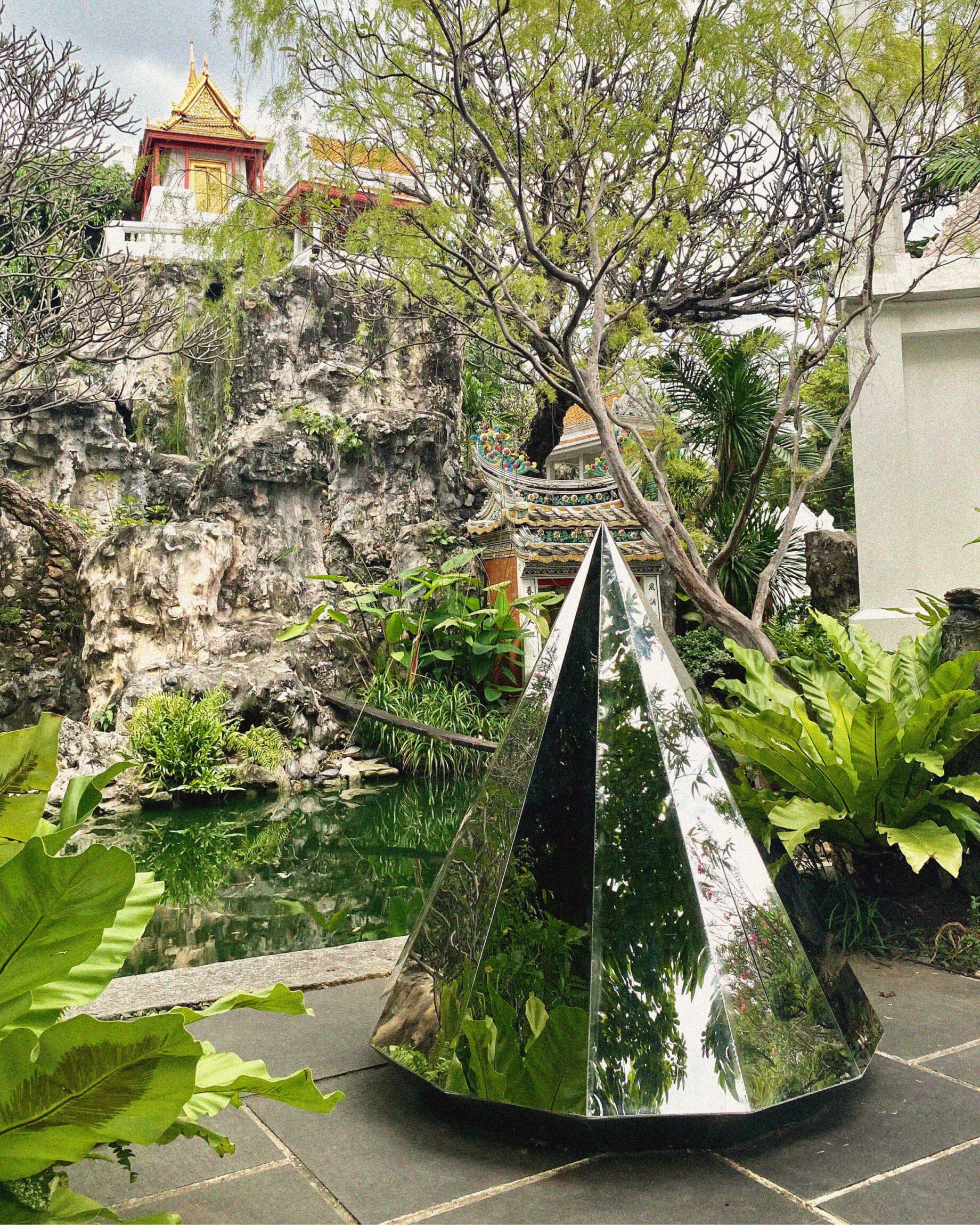 For locals and travellers alike, February could not be a better time to explore all Bangkok has to offer, with the city slowly returning back to form, the sun striking the buttresses of buildings, and a packed calendar of social events and creative endeavours all month long. It is also a month laden with culture and crafts as Colorful Bangkok and the Bangkok Art Biennale roll into town and the city's best galleries and museums launch fresh exhibitions. Up the ante with a visit to one of Bangkok's best bars or recommended restaurants, and look to our guide to boutique hotels for a memorable stay in the city. Here are the best things to do in Bangkok right now.
Art and Culture
Bangkok Art Biennale
When: Until 23rd February
Where: Across Bangkok
How much: Free Entry
The third iteration of the Bangkok Art Biennale (BAB) is a four-month exhibition staged in twelve venues across Bangkok, showcasing more than 200 artworks by 73 local and foreign artists. This year's theme is 'CHAOS: CALM', highlighting how disorder and uncertainty can co-exist with a state of calmness and poise in today's post-pandemic world. Many of the artworks in the fair are housed at the Bangkok Art & Culture Centre, in the epicentre of downtown Bangkok. For the intrepid mind looking to dive into the nuances of art, there will be a two-day symposium hosted at the BACC, with an impressive line-up of artists. The BACC also plays host to a smaller complex known as the artHUB, a mini mall where one can browse art wares, have a drink at Gallery Drip Coffee, and some ice cream at IceDEA.
'Field Collapse' at 100 Tonson Foundation
When: Until 28 May
Where: 100 Tonson Foundation, 100 Soi Ton Son, Lumphini, Pathum Wan, Bangkok 10330
How much: Free
100 Tonson Foundation is a contemporary art gallery inside the commercial business district of Bangkok. Currently on display is industrial exhibit Field Collapse, a curation of work with construction as its central motif, whose main goal is to peel off the delicate layers of the 'work-in-progress' phase that underpins what it means to see buildings in constant development throughout time.
'Infinite Ride' by Inson Wongsam at 333 Gallery
When: Travelling with friends
Where: 333 Gallery, River City Bangkok, 23 Soi Charoen Krung 24, Talat Noi, Samphanthawong, Bangkok 10100
How much: Free
Infinite Ride is the latest art exhibition by the enfant terrible of Thailand's art scene, Inson Wongsam, which celebrates his life as one of Thailand's most prominent artists. The show brings together a curation of work from throughout Wongsam's 60-year career, in order to demonstrate the evolution, development, consistency, and determination inherent in his journey as an artist.
Colourful Bangkok: Music in the Park & Piccolo Art Fair
When: February 2023
Where: Across Bangkok
How much: Free
As Bangkok's four-month cultural festival Colorful Bangkok comes to an end, there are some ongoing events that are worth keeping an eye out for. In particular, Piccolo Art Fair at GailleOasis, and Music in the Park – a medley of local performances held every weekend at nine parks across Bangkok. Piccolo Art Fair at GailleOasis is a marketplace of artworks, ceramics and wares for art lovers. There's also a refined and tiny coffee shop called Piccolo Vicolo onsite with tasty treats on hand.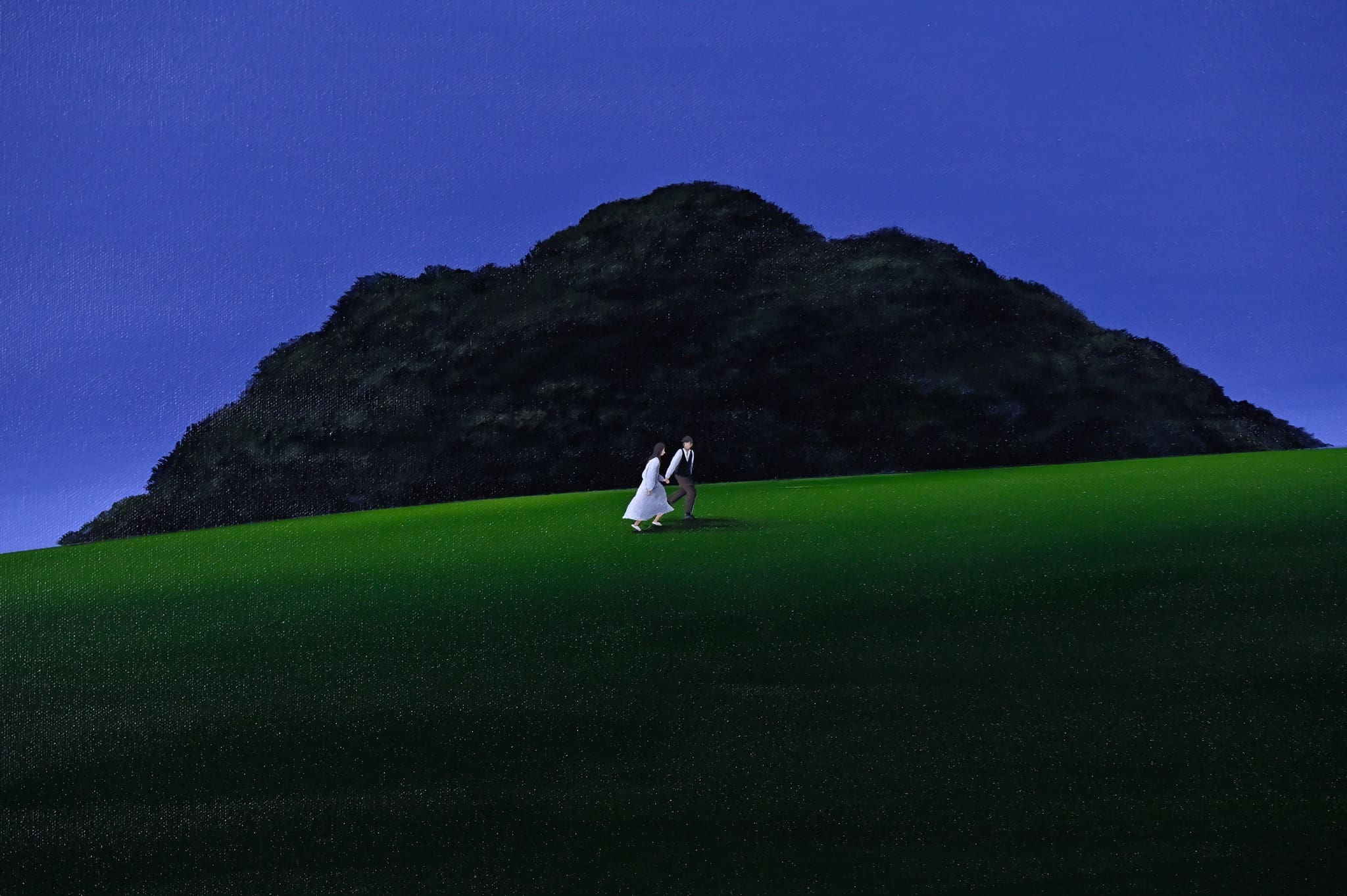 River City
When: February 2023
Where: River City Bangkok, 23 Soi Charoen Krung 24, Talat Noi, Samphanthawong, Bangkok 10100
How much: Varies per exhibition and gallery.
River City is one of Bangkok's preeminent art museums and collections. Nestled on the embankment of the Chaophraya, River City has been a local fixture in the city and is a popular destination for both fledgling and established artists to display their works. The museum is currently hosting two exhibitions by homegrown artists, Deep in Mind Sea and Take Your Time. The first is a solo show by local artist Macky Saraaporn, comprising portraits depicting a fictional character called Charlotte, adorned with blue and white accessories to symbolise Macky's fondness for the ocean. The second show, Take Your Time, is the latest endeavour by SUNTUR, another local artist. Here, SUNTUR takes us on a journey bypassing the confines of time and translating memories into art, blurring the fabric of time and space.
Restaurants
Chenin
When: Since January 2023
Location: Chenin, 2nd floor, 29/4, Sukhumvit 31, Khlong Tan Nuea, Watthana, Bangkok 10110
How much: Look to shell out approximately 2000-3000 THB
What was once Asok Pi Shop is newly renamed Chenin, after the noted white wine. Reopened in January 2023 by Ukrit Rojansena, the new look Chenin comes with a revamped menu and a refreshed interior with streaks of neon and cosy tables for intimate chatter. The menu promises an unconventional take on various world cuisines such as French, Spanish, Japanese, Italian and Thai, with dishes like escargot ragu, grill quail and foie gras toast being particular favourites. For people looking to mingle and drink, Chenin also serves a trove of excellent wines to choose from. From time to time, Chenin hosts local musicians and DJs to perform. We recommend booking ahead of time.
@chenin.bkk
Entertainment and Events
Bangkok Poetry Slam
When: 19 February 2023
Where: Live Lounge Bangkok
How much: 300 THB for both participants and guests.
Bangkok Poetry Slam is a spoken-word slam contest where aspiring, experienced and eager poets are pitted against each other in a competitive tussle over words, all in good spirit and sport. For those wishing to unleash their true voice, this is the event for you. As with any competition, there are rules in place, but as long as you and your competing literary rivals compose something original in any style or form, and you exert your best effort out there, this poetry slam will surely be full of good-natured fun.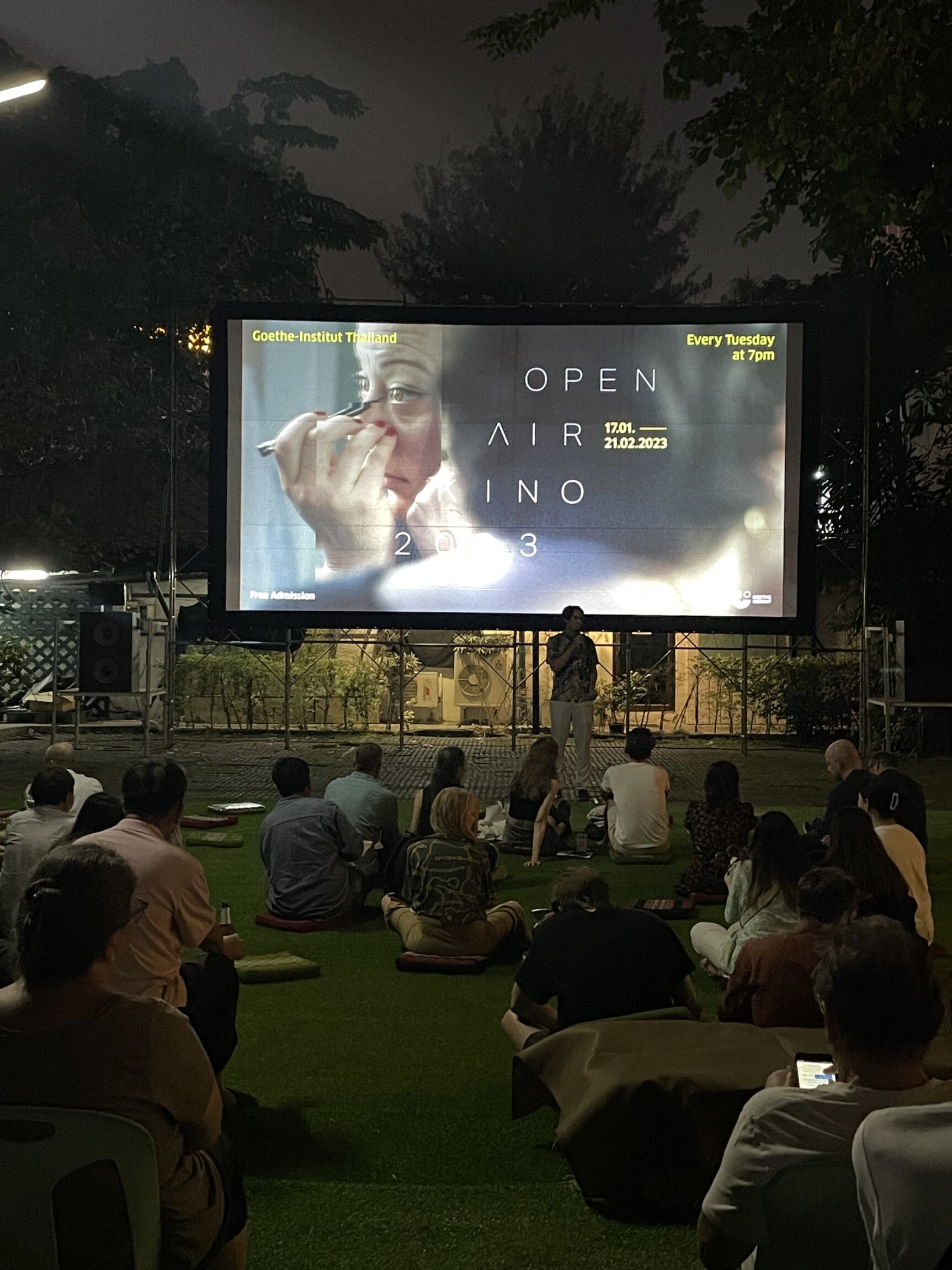 Open Air Kino
When: Until 21 February 2023, Every Tuesday at 7pm.
Where: Goethe Institut, Bangkok, 18/1 Soi Goethe, Khwaeng Thung Maha Mek, Khet Sathon, Bangkok 10120
How much: Free admission, book tickets on website
Open Air Kino is a collaborative film festival between the Austrian and Swiss Missions in Bangkok that screens and plays a selection of award winning German-language films and documentaries. This year, Open Air Kino aims to shine a light on the age-old issue of migration and its relationship to cinema, focusing on refugee directors and filmmakers who strive to present an insight into the global refugee crisis that has affected the livelihoods of millions who have experienced displacement, detachment and isolation.